On Friday, March 15, the iconic Philadelphia group, G. Love & Special Sauce, graced Boulder with their presence.  G. Love and Special Sauce (comprised of Garret "G. Love" Dutton, Jim "Jazz" Prescott, and Jeff "Houseman" Clemens) is known for their unique R&B musical dialect.  A mix of an unseasonably warm evening and budding spring fever brought an energetic and eclectic crowd to see this trio play their hearts out.
G. Love and his comrades have been touring for 20 years, and they certainly perform like the seasoned musicians that they are.  Their music is loose, but never sloppy.  They mostly played their well-known music, songs that they have played hundreds of times.  However, they play them with an enthusiasm and skill that resulted in a fresh, fun performance.  I have no doubt that you could see multiple consecutive shows, and even with an identical set list, each show would present in an entirely different light, inventive and fresh.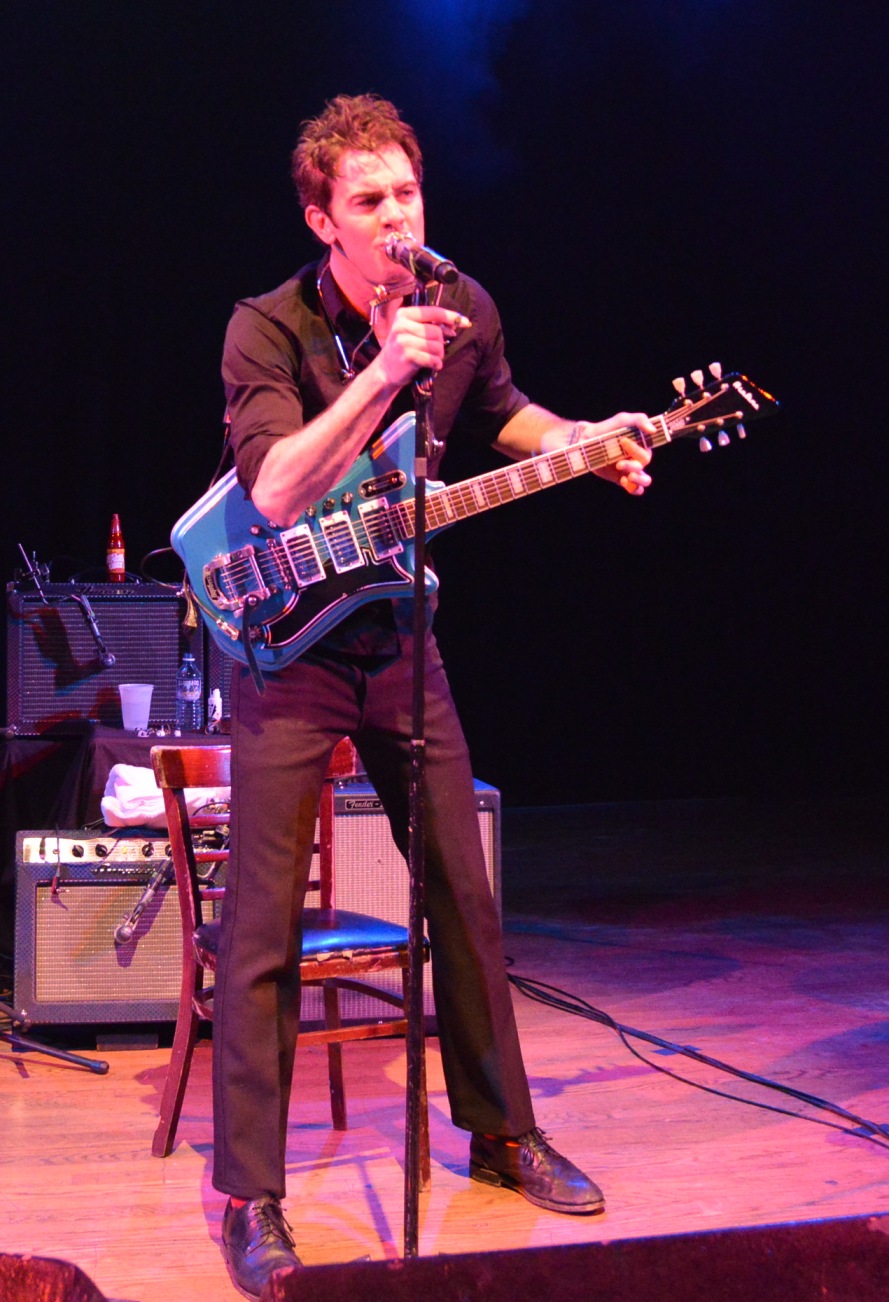 The show started with familiar three familiar songs (I-76, Fatman, and Who's Got the Weed).  They were presented with high energy, but strayed little from their studio format, as the crowd got comfortable, allowing the audience to settle in, and see that they were going to get the classics that they came for.  As the show progressed, the presentation of the music became looser, less structured, and more improvisational.  However, G. Love waited to do this until he truly had the crowd's attention.  Songs began to blend together more, punctuated by solo performances from all three musicians.  The middle of the set sort of blurred together into an artful, bluesy, poetic tangle.  G. Love and Special Sauce then presented one of their new songs, Little Darling, with vocal harmonies and a sweeter sound than the sound they are historically known for.  This was followed by a crowd favorite, Baby's Got Sauce.  This was technically the "last" song, but G. Love returned to the stage to play a 4-song, full spectrum encore.  He began with 2 acoustic, solo songs, but then brought his band mates back on stage, finishing with the folksy Milk and Sugar, and the ever popular Cold Beverage.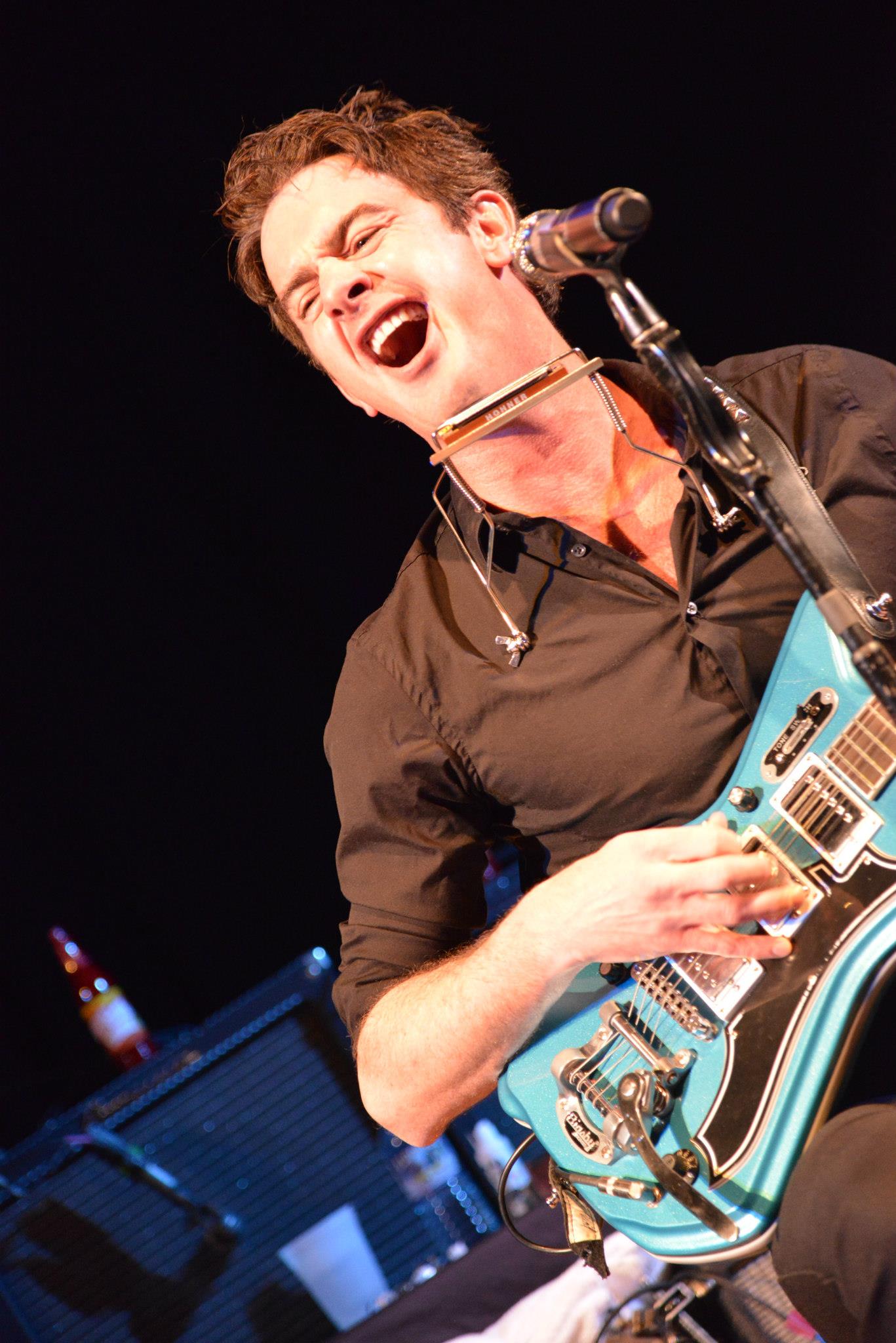 After seeing this show, I think G. Love may be able to give James Brown a run for him money over the title "Hardest Working Man in Show Business."  G. Love is like a wiry beanpole on the stage, with at least some, if not all of his limbs, moving rhythmically at all times.  He is constantly in motion and bantering with the crowd in his poetic, charming manner.  G. Love is animated, and provides a seamlessly high energy level.  Also he appeared to be simply having a great time on stage, and his audience easily followed his example.  G. Love alternated between playing his baby blue guitar seated in a wooden chair, scissoring his bent legs with such fluidity that it almost seemed involuntary, or bouncing about the stage, waving his arms in the air, interacting with the crowd.  Being on stage, G. Love is clearly in his element.  He has a dynamic and compelling stage presence in the enthusiastic way that he plays his guitar and harmonica, but also in the way he talks to his audience.  Even in conversational speech, G. Love is clearly a poet.  At one point, during a bass solo, he said "that's the cake, baby, let me put some icing on," as he started to layer his guitar into the current instrumentation.  Overall, this was a fun, comfortable, and skilled performance, during which G. Love essentially charmed the pants off of anyone who was paying attention.