Nostalgic sentiment was running high at the Fox Theater (more photos) on August 17th as Shakedown Street took the stage.  This may always be the case to some extent when Shakedown Street plays, as they are a well-known Grateful Dead tribute band, a concept that is ripe with nostalgia by definition.  However, the emotional stakes were higher as Shakedown Street not only tackled the Dead, but also embarked on playing the iconic Dead show from Cornell University, May 8, 1977.
Initially the show was only about a quarter full, with a lot of grey ponytails and tie-dye in the room.  However, over the course of three or four songs, the Fox became comfortably full.  This show may have been more about the Grateful Dead's loyal following rather than the show itself; one concert attendee reported that had seen 111 shows prior to Jerry's death.  Shakedown Street gave all of these Deadheads a nice excuse to get together and the band played them what they love.
Shakedown Street delivered exactly what I expected: they are solid tribute band, paying homage to their favorite musicians, and giving the biggest fans something else to hold on to with their performances.  The band's usual 5 members plus an additional drummer played with two enormous Deady Bears adorning the background.  The first few songs ("New Minglewood Blues," "Loser," "El Paso") were short and had limited jamming, but they really picked up with "They Love Each Other," which was a highlight of the show.  I was most looking forward to "Dancin' in the Street," which was indeed a fun tune, but of course it could not live up to the sixteen minute masterpiece from the original 1977 show.  It was also nice to see three of the six members contribute to vocals (Smokey Joe Weisiger, Scott Swartz, and Josh Rosen), and they varied who took the lead to get the closest match to the original song; however, the crowd responded more to the jamming than the singing.  Overall, the performance played out as expected, and would be enjoyable for anyone who knew exactly what they were getting themselves into: an impromptu love fest for the Dead.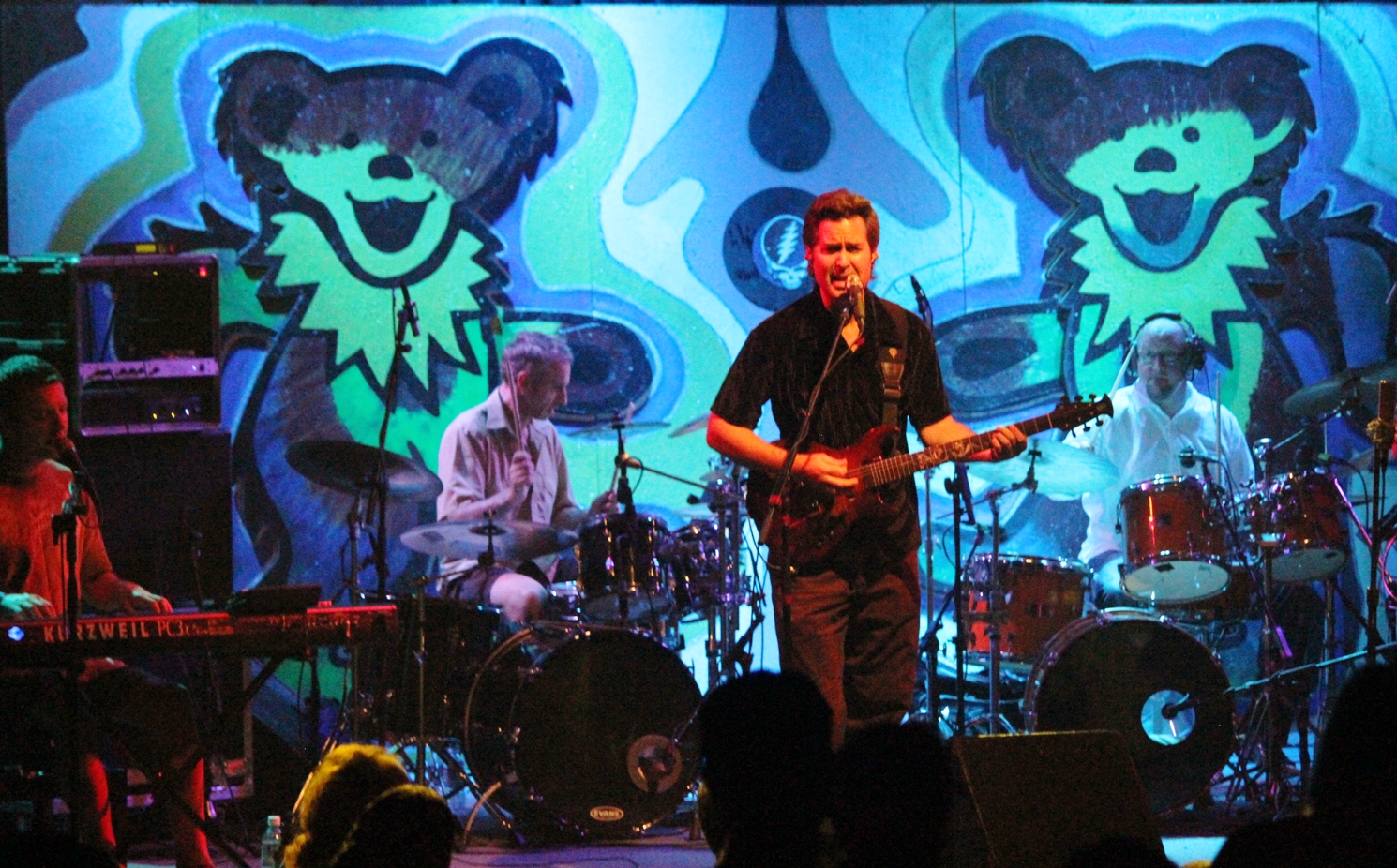 05/08/77
Barton Hall (Cornell University) - Ithaca, NY
Set 1:
New Minglewood Blues

Loser

El Paso

They Love Each Other

Jack Straw

Deal

Lazy Lightnin'

Supplication

Brown-Eyed Women

Mama Tried

Row Jimmy

Dancin' In The Streets
Set 2:
Scarlet Begonias

Fire On The Mountain

Estimated Prophet

St. Stephen

Not Fade Away

St. Stephen

Morning Dew
Encore:
One More Saturday Night