On August 1st and 2nd, Mr. Marco Benevento took up a brief residency at Dazzle Restaurant and Lounge, playing four shows between the two evenings.  I caught the last of the four, and briefly wondered if this could be a mistake.  Perhaps Marco would be feeling a little withered at this point; maybe the set list would seem tired; perhaps he would be itching to get to the Telluride Jazz Festival he was playing the next day.  But no, if this show is a representative sample, there seem to be no mistakes with a live Marco Benevento performance.  This is especially true when you are sitting spitting distance from him.  At Dazzle, he reigned over a grand piano, adorned with a laptop, a small electronic keyboard, and a variety of buttons and knobs, which nearly rendered the piano into a new and different species. 
Mr. Benevento's layered, piano-driven sound mesmerizes the senses like a well-synchronized urban orchestra.  Based out of Brooklyn, Marco's music has an edgy, experimental depth that positively reeks of big, East coast cities.  His music has a dream-like, euphoric quality that fills the room, getting into all the nooks and crannies.  On this sticky August evening, perfect for a sultry jazz show, Marco's piano playing was augmented and enhanced by bass player, Dave Dreiwitz, and drummer, Claude Coleman Jr.
Marco is a musician's musician, adored and respected by his professional peers.  In addition to the fact that he has gracefully worked with some of the most highly revered names in the industry, a live performance provides increased clarity as to why Marco has such a sterling reputation.  Beyond his collaborative projects, Marco has a strong foundation of solo studio albums, with his fourth album, TigerFace, to be released on September 11, 2012.  The new album is rumored to cover unchartered territory for Benevento.  For example, Marco has pre-released two singles with vocals, an unprecedented element in his music.  "Limbs of a Pine," and "This Is How It Goes" feature the voice of Kalmia Traver of Rubblebucket.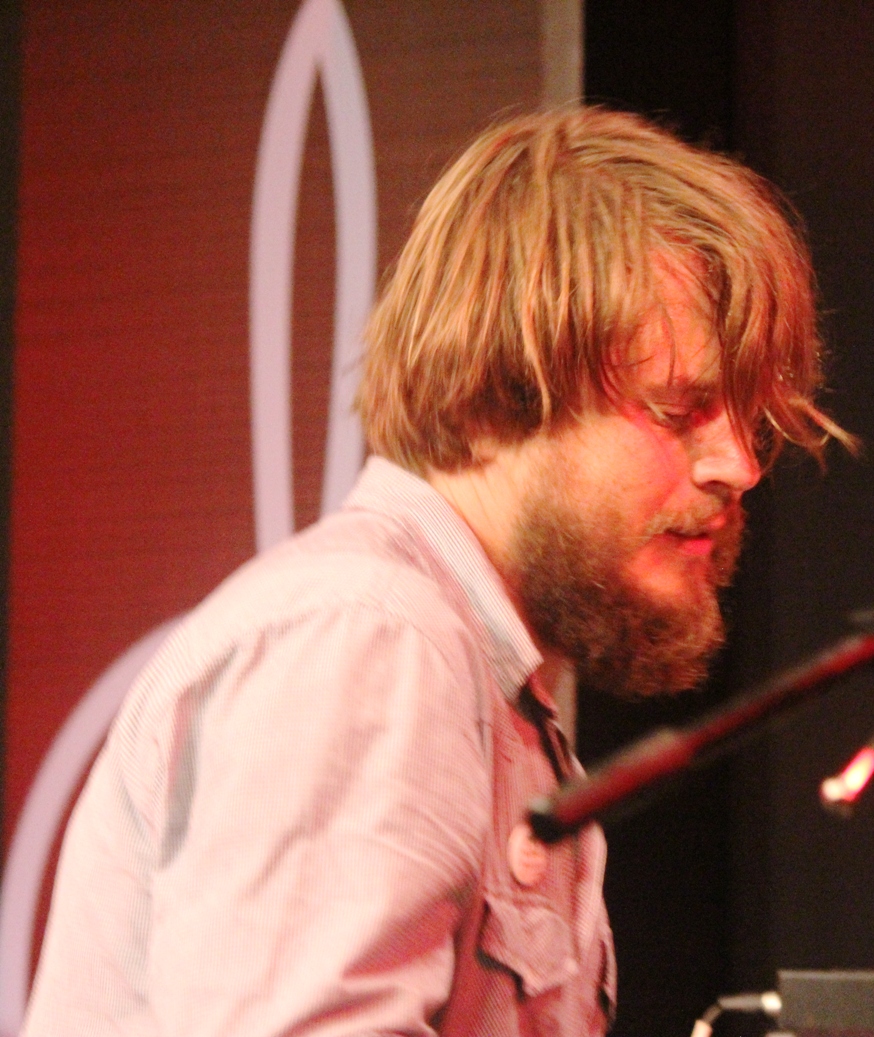 New music can make fans nervous; we tend to want to hear what we know and love in live performances.  Marco handled this neurotic truth with finesse and wisdom; within his impeccably chosen set of 10 songs, he focused primarily on his second and third studio albums, Me Not Me and Between the Needles and the Nightfall.  He first saturated his audience with exactly what they came for.  Marco played a full, swelling version of "Golden" (from Me Not Me), with meticulous and tinkling piano perfectly balanced by Coleman's controlled drumming.  From Between the Needles and the Nightfall, "It Came From You" was performed.  At this point, Marco began simultaneously playing the grand piano and a small electric keyboard, perched on top of it.  This song is lighter, giving the listener a sense of near levitation, with swirling patterns of notes, like amicable, audio tornados.  Marco clearly enjoyed himself throughout the performance, but during this song, he embodied a particular lightness being, exchanging smiles with his band mates, and interspersing mini head bangs throughout the song.  Also from this album, Benevento played the visceral beats of "RISD," a song that was created during a sound check at the Rhode Island School of Design.  With a driving bass line, steady like a heartbeat to guide him, Marco intuitively navigated the keys with his eyes closed, presenting his fans with waves of sparkling music, with a slight echo reverberating from each note, resulting in an artful metallic quality. 
For the last official song before the encore, when everyone was satisfied and at ease, Marco played one of his new songs, "Limbs of a Pine," magically channeling Kalmia Traver's voice, with the help of his trusty computer.  Opening with a strong percussion presence, Marco was literally bellowing the beat to his band mates at the beginning of the song.  The timbre of Kalmia's voice pairs symbiotically with the electronic edge of Marco's style.  With such a well primed audience, Marco's timing and presentation of this song instantaneously created a roomful of fans for his new album.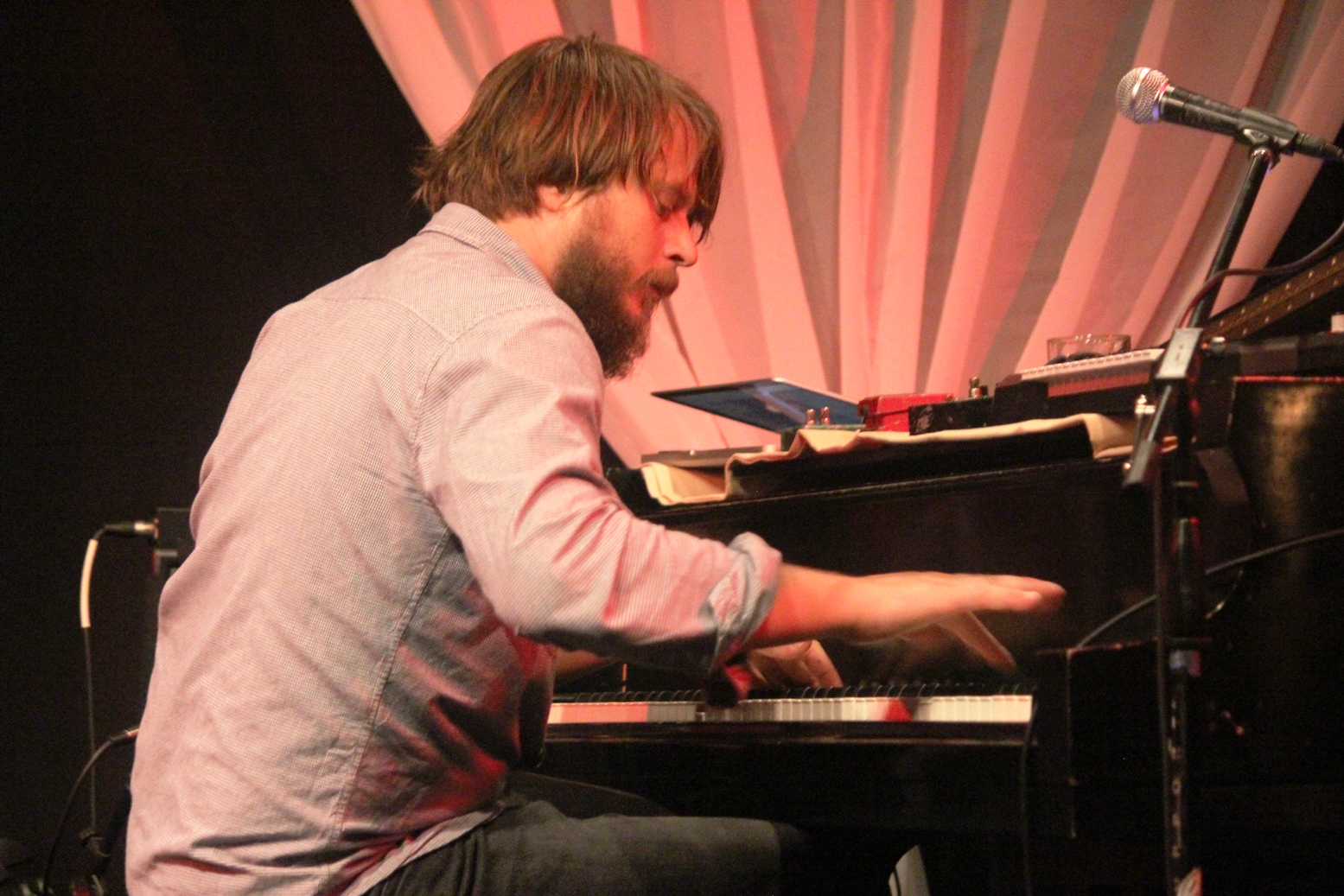 It is difficult and unnecessary to pick a favorite with a performance like this.  However, with that being said, and at the risk of being effusive, Marco's choice for the encore is worth gushing over.  Benevento played his well-known amalgamation of Pink Floyd's "Fearless" embedded with "Benny and the Jets."  Marco takes the Pink Floyd cult classic "Fearless" and makes it his own by weaving in the unexpected, but eternally identifiable lines of "Benny and the Jets."  Marco's piano takes on the opening chords of the Pink Floyd tune as if that is the only way it ever existed.  Despite the fact that this was somewhat of a mature, mellow show, with all participants seated and relatively quiet throughout, there was a definite increase in the already high energy level of the room.  You could simply sense the awe and appreciation that filled Dazzle during this final song.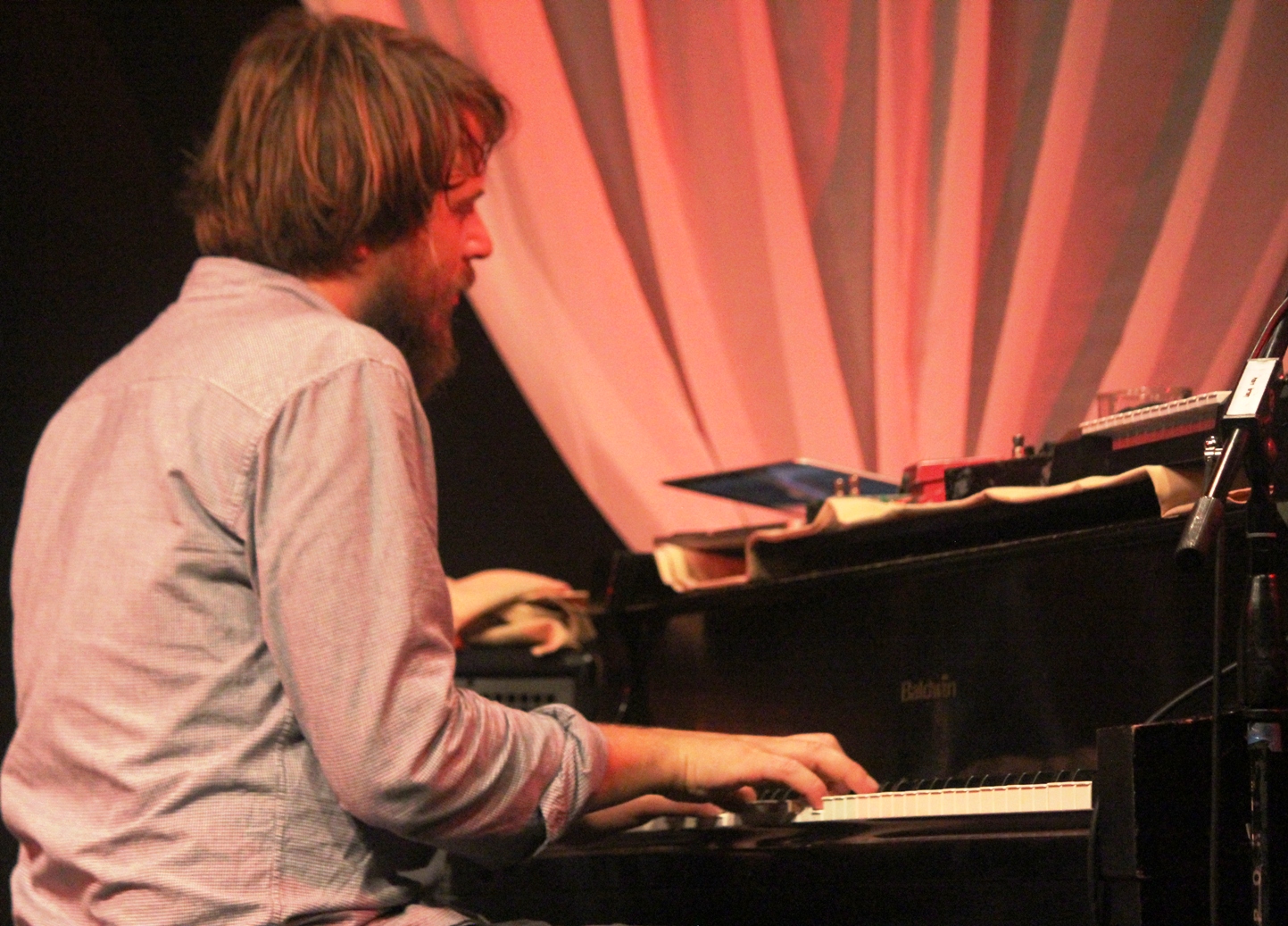 At the beginning of Marco's performance, the manager gave the audience strict instructions to turn phones off and refrain from speaking during the show; the crowd obeyed respectfully.  However, there was one minor breach of said rules in between songs, but no one was bothered by the infraction.  An audience member simply said what everyone was feeling, with three words: "this is awesome!"  Everyone murmured in agreement and with gratitude for this summative and concise observation, for that is exactly what the performance was.  Thank you, Marco.  We anxiously await your return.