The Cabot Theater in Beverly MA will be screening Jimi Hendrix's "Electric Church" on August 10th at 8pm.
This film is a documentary of Jimi Hendrix's final USA Festival Appearance of his "Cry of Love Tour" and takes place at The Atlanta International Pop Festival over the weekend of July 4th, 1970.
Amazingly the video of this concert performance sat forgotten and undeveloped for nearly 40 years in cameraman Steve Rash's barn.
The Atlanta International Pop Festival is considered the last, great pop festival of the Woodstock Era and it is Jimi Hendrix's last United States appearance before his untimely death a few months later.
The Atlanta International Pop Festival did not take place in Atlanta, but instead in a Soybean field adjacent to a race track in Byron, Georgia, a small town 100 miles away.
The AIPF was a hastily put together Woodstock-esque trainwreck in a town that was outmatched and ill-equipped for the sudden invasion of "hippies". It is estimated that the attendance topped out at a mind boggling 500,000 for Hendrix's set.
Hendrix performs his set, which didn't begin until 12:30 AM, with his longtime friend and US Army Airborne buddy Billy Cox (Band of Gypsys) on bass and the late Mitch Mitchell (Jimi Hendrix Experience) on drums.
Many people don't realize that  Hendrix served in the United States Army's storied 101st Airborne division from 1961 - 1962 along with his friend Billy Cox. He was honorably discharged due to an injury.
As a longtime Jimi Hendrix fan who at one time had as many as 30+ LP's of Hendrix on vinyl, I eagerly look forward to seeing this footage.
A quick glance at the setlist from this performance makes me salivate. 
Not only does it have all the standards that are constantly overplayed on the radio like Foxy Lady and Purple Haze, it also contains some of my all-time favorite Hendrix tunes including "Message of Love", "Red House, "Room Full of Mirrors" and arguably my favorite Hendrix tune "Hear My Train a Comin'."
I can't wait. See you there.
About the Cabot:
The Cabot is both a cultural and an architectural Gem.
Built in the 1920s, it is one of only a couple of hundred similar venues remaining  throughout the United States out of the more than 20, 000 that were originally built in that era.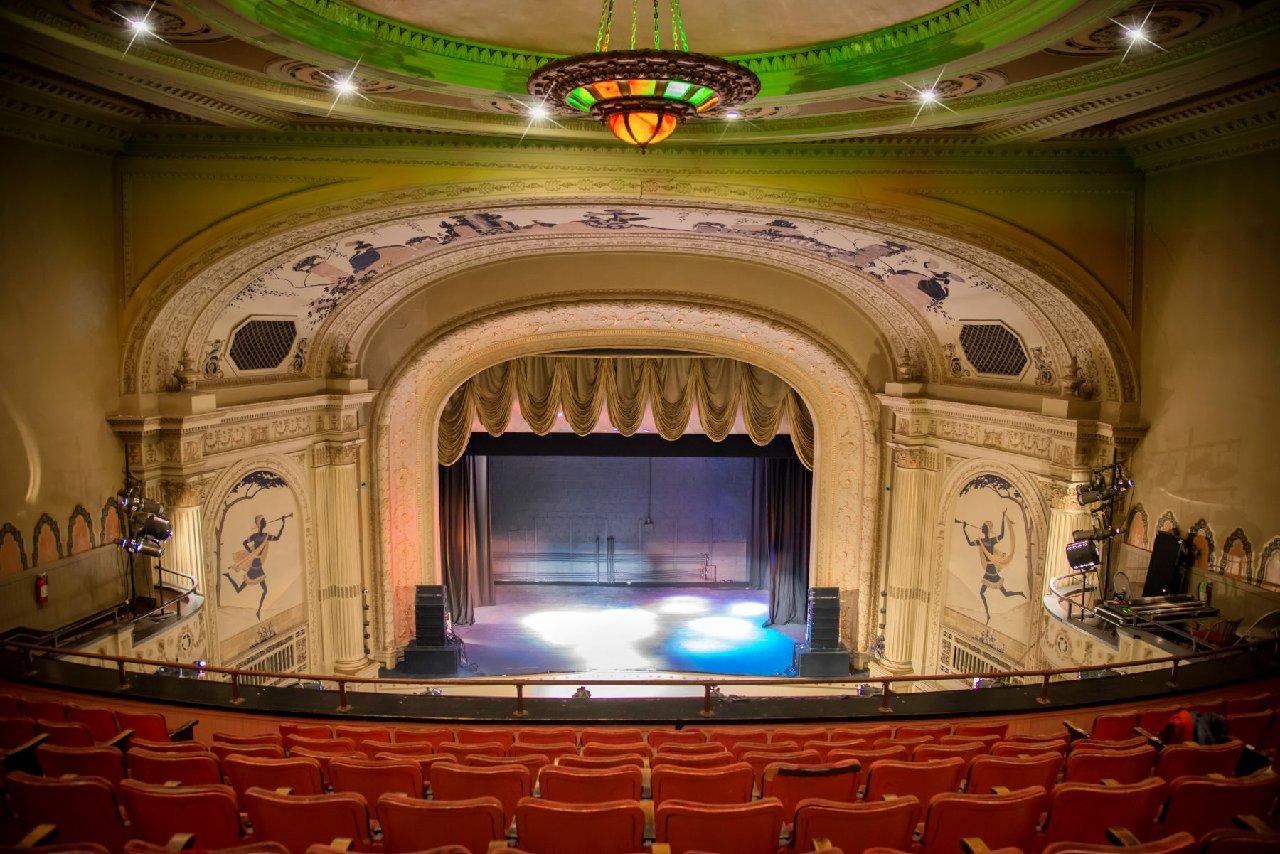 Over the course of its history it has gone through many incarnations and it has now become the cornerstone of the revitalized downtown area of Beverly Mass.
The venue still maintains its vintage ambiance, with original period artwork and ornamentation, along with its excellent sightlines and acoustics.
Recent renovations have included the installation of comfortable new seats on the entire first floor and balcony, a raised observation platform in the orchestra area, a world-class sound system and a newly renovated bar/lounge area with a full liquor license.
This perfect mix of the vintage and the modern has transformed The Cabot into a world-class venue.