It's a curiosity that Railroad Earth named their latest album, Amen Corner.  A lot of people relate that name to holes 11-13 in a full round of golf. It was first used in that context in 1958 by Herbert Warren Wind, a writer for Sports Illustrated, who was trying to give some color to Arnold Palmer's first dramatic win. Even today Tiger Woods and others refer to those holes and the sometimes miraculous things that happen there as the Amen Corner. But that isn't where that term originally came from. The sportswriter got it from an old jazz recording of a song called, "Shouting in the Amen Corner."
That song was supposed to have come from a place in New York City near a bible manufacturer where lay preachers gathered to preach on soapboxes. There were so many "Amens" that the corner was actually named the Amen Corner, and the Bible company listed its address as Amen Corner, New York City.
However, for most people raised in loud churches, especially those in the South, where the spirit moves freely, the Amen Corner was the place where the deacons and other church leaders sat, usually off to the side of the main goings on, and offered their vocal support to the preacher and sometimes to the choir.
With that context in mind, I give a loud AMEN! to Railroad Earth and their latest CD. This one has been a long time coming, two years since their last one, Elko, which was a 2-CD live album, and four years since they were in the studio with lots of new material.
Amen Corner, the band's fifth album, is a remarkably earth-friendly product. Under the oversight of SCI Fidelity Records, the label founded by String Cheese Incident, helped Railroad Earth make the album as green as possible. All of the promotional and tour materials are printed on FSC Certified paper using soy based inks. The label also is helping the band do as much online as possible. The album's website, features streaming audio & video, photos of the band in the recording studio, and lots of news.
Since 2001, when the band first formed, Railroad Earth has played just about every major festival and venue out there and will be at Rothbury next week. They have toured almost non-stop since they all found each other. Three short months after they formed, Railroad Earth had recorded an album and was on the road.  Their instant success is the result of the marriage of the talents of road-seasoned musicians from some very familiar New Jersey and Pennsylvania bands.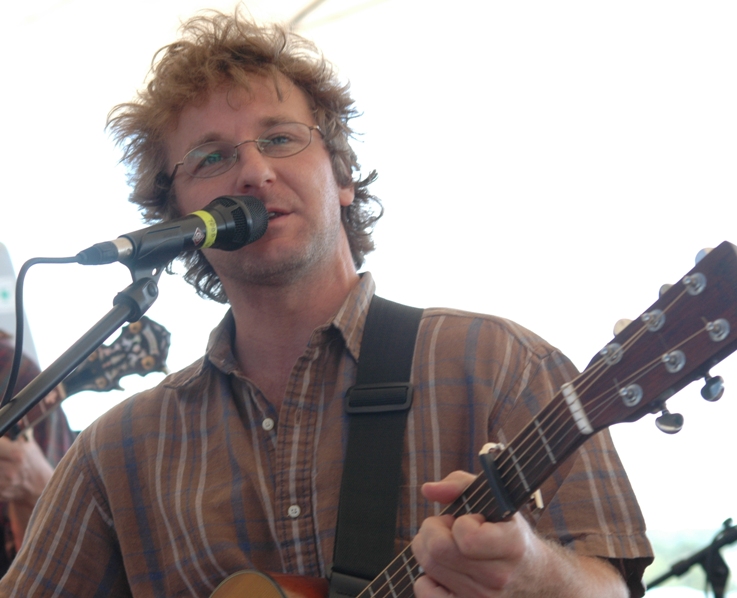 Songwriter Todd Sheaffer had been the front man for the New Jersey roots band, From Good Homes, and was touring colleges as a solo act when he accepted an invitation to a party in Andy Goessling's barn in New Jersey.
John Skehan, who has a degree in music theory from Susquehanna University, was grounded in piano. However, he had been playing guitar and bass for indie rockers 22 Brides and was playing mandolin with the Pennsylvania-based bluegrass band, the Lost Ramblers. He already had a grasp of different genres. He just needed an opportunity to put them all in a gumbo pot and see what married together.
Andy Goessling, who plays anything that you can blow or has strings (acoustic guitar, mandolin, banjo, dobro, pennywhistle, saxophone, tuba, etc.)  was gigging with a band called Secret Admirers. He also was a founding member, with Tim Carbone, of Blue Sparks from Hell and Kings in Disguise, which still gigs when it can find the time.
Tim Carbone had previously played old-time fiddle with Falcon Ridge and Winterhawk and had played with the late Rick Danko of The Band. The summer before Goessling's party, Carbone was in northern India, playing violin with what he calls "a Buddhist gospel band" named the Dharma Bums. They performed at a world music festival and even offered their music to the Dali Llama. He still plays occasionally with the Dharma Bums, as well as the Shockenaw Mountain Boys, Kings In Disguise, and the Blue Sparks.  Much in demand as a guest musician, last year Carbone recorded a track with Bruce Springsteen and Pete Seeger on an Appleseed Recordings CD called, Sowing the Seeds.
Though all of these musicians had known about each other and had even played in the same venues, they had never played together. That is, until Goessling's party.  Sheaffer brought a song or two to the impromptu jamming and something magical happened. They were so excited about the sound that they were developing that they immediately booked studio time.
To fill out the group, they called in Carey Harmon from New York, who had been touring with the regional band, The Hour, to play drums, and nabbed Dave Von Dollen right out of his seat at the New School where he was studying jazz for the upright acoustic bass.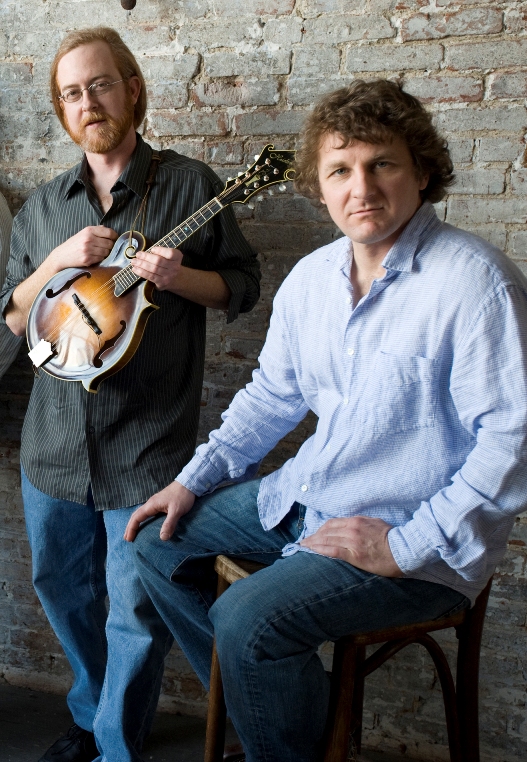 What came out of those studio recordings was The Black Bear Sessions, which began as a five-song demo, and was released in June of 2001 by BOS Music, an independent music label. That album sparked the interest of friend Brian Ross, who quickly saw its merit, dubbed the band Railroad Earth after a Jack Kerouac poem. He got on the phone, booking the band into slots at bluegrass and roots festivals like the Suwannee Spring Fest, Merlefest, the Telluride Bluegrass Festival, and the High Sierra Music Festival. Railroad Earth then signed with Sugar Hill Records who agreed to promote Black Bear Sessions and scheduled another CD release for the next year.
Black Bear Sessions grew out of a desire to capture the intensity of the bluegrass jams they were doing. There are no overdubbs on the CD, except for backup vocals which were added later.  There is an immediacy and excitement to the songs, with strong instrumentation that doesn't get in the way of Sheaffer's insightful lyrics or the spirit of the music. Some tracks take you happily down a path, skipping to a skiffle-folk beat produced by inventive drum and bass lines.  Other songs have a heart-rending depth like "Chains" that deals with the legacy we carry from our forebears, whether it's a beautiful voice or abuse.  And then, there's the soul-searching, "Seven Story Mountain," that captures a Middle Eastern feel—how it's done with  bluegrass instruments is remarkable! "Black Bear" has the jazzy feel of a lumbering old bear and the wistfulness of a Grateful Dead tune. Even Sheaffer's From Good Homes cover, "Head" is tripped out in an arrangement that sets his lyrics on fire. On and on, every song is different, every song playing with the bluegrass medium - but respectfully.
Bird in the House followed in 2002 and The Good Life in 2004. "We went for the magical moments between players," Todd Shaeffer said about The Good Life after the record was released. Though the songs have jam-based elements, these instrumental touches are "comments on the songs," Sheaffer said. "There isn't a single jam for jam's sake."
Taking three months off to concentrate on writing, the band focused on making this third CD a studio album, polished and more pop sounding. Adding to this newer sound was bassist Johnny Grubb who replaced Von Dollen when he returned to school. The band found Grubb in Atlanta and brought him aboard to play "the bass, the whole bass, and nothing but the bass," as the liner notes read for this album.
Behind all of Sheaffer's well-turned lyrics is a cleaner sound with less experimentation. Harmon's creative drum support is always a welcome addition to each song in every album and his drum solo in "Long Way to Go" is all too brief. Grubb's bass work is solid, especially his hook line on "The Good Life." Skehan, Goessling, and Carbone provide the sound textures behind the songs that are upfront on this album. They are more restrained and polished.
Their 2-CD recording, Elko, is a live recording of the best of their 2005 summer tour. It captures the playfulness and spontaneity of these six talented musicians, and gives listeners a taste of their multi-textured live act.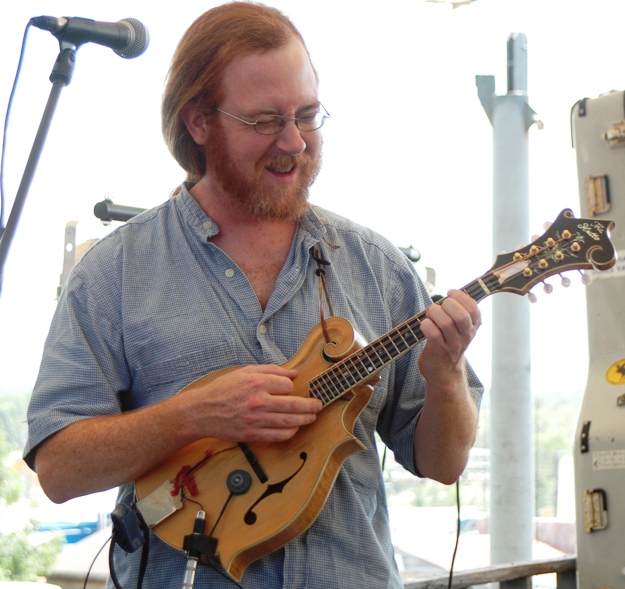 I
n 2006, John Skehan was shaking his head about the pace the band was taking on. "In the past, our pattern has been to work on a record through the winter, then release it somewhere in the spring or early summer around June, and start toward that point," he said. They did a January release and that pushed them out on the road early. "The better part of our winter tour was spent out in Colorado in the Rockies. A lot of snow chains. A lot of mountain passes and blizzards. Things like that," Skehan said. "We've survived it all."
Coming off of a tour like that usually had the band scrambling to get into the studio to record the next album. According to Sheaffer, who is the principal songwriter for the band, sometimes it just takes too much out of the creative process. So, this time when the band felt it was time to record, they decided to do it in-house literally. The band decided to bring everything into Lone Croft, an empty, 300 year-old house that Shaeffer owns in the rural countryside of New Jersey. "This time, I feel like we've invited our friends into our living room," Shaeffer said. There was just a lot more flexibility to adjust schedules to rehearse and record than if the clock were ticking in a studio.
That flexibility was essential because Johnny Grubb and Carey Harmon had become new fathers during the past year, and they both wanted to be with their families as much as possible. Shaeffer also has a family and needed to put in Dad time, too.
Recording under less stressful conditions allow individual and group creativity to blossom. Amen Corner became an album full of joy and rich with life. Though there is some looking back and evaluating choices, there is also much to be hopeful for.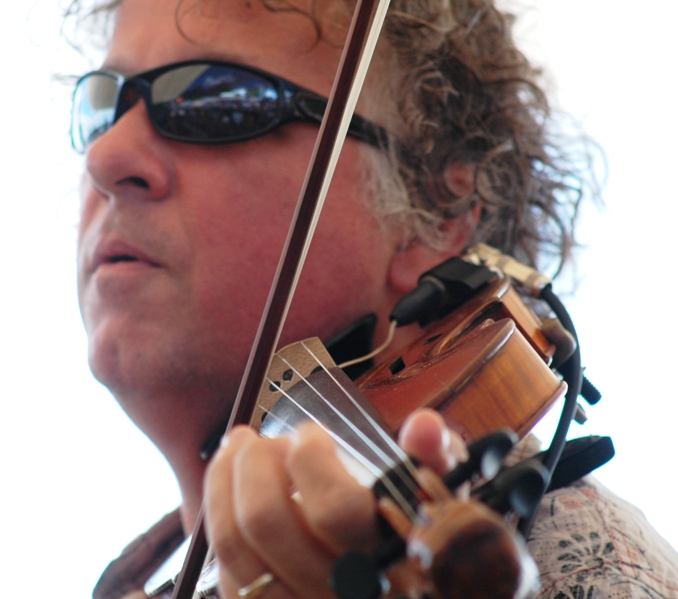 "Been Down This Road," the first cut on the album, is a song about change. Instrumentally, it is restrained, but vocally it is rich, allowing the lyrics to flow. This sets the tone for what follows.
The band collaborated song, "Hard Livin'," is a jazzy number with horns, electric guitar, and other touches that make it interesting to listen to. It is an anthem that I think will be as contagious as "Head" was. "The Forecast," written with Andy Gossling, is more of a moody tune with nice background vocals. Instrumentally, it has an uptown country feel with the touches of Eastern Europe and the Middle East that only Railroad Earth could produce. "Right in Tune" is a sweet song about compatibility in a relationship, while "Waggin' the Dog" starts out with a great standup bass lead and moves into a roadhouse feel.
John Skehan collaborated on two songs. He wrote "Crossing the Gap" with Carbone and "All Alone" with Sheaffer.  For both of these, Skehan handles the lead vocals. It's unexpected because Skehan has most always confined himself to backup vocals and taking mandolin lead for a couple of his own tunes. He handles lead remarkably well. "Lonecroft Ramble" is a stellar instrumental by John Skehan that showcases his mandolin playing and Carbone's fiddle.
"Little Bit O' Me" is another of Shaeffer's life songs that is in keeping with "Chains" but on a more positive note. This one also about the legacy you give to your child. It's a tender tale told with simple acoustic instruments, drums, and the light touch of a glockenspiel that adds whimsy to the tune.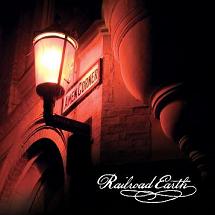 Then there is "You Never Know." It's really a depressing song about uncertainty but is lightened by a jug band/Jimmie Rogers yodel. It ends up more quirky than negative.
The album ends with an upbeat, classic Railroad Earth sounding song, "Lovin' You."
But the star of Amen Corner is Shaeffer's "Bringin' My Baby Back Home." It has a Cajun good-time feel, without feeling very Cajun. This is a song of joy, of reunion, of relief. There is a shared joy here that is unmistakable within the band as if everyone knows exactly what Shaeffer is singing about.
Railroad Earth, what Tim Carbone calls "a Country and Eastern band," is always a musical treat. Check out the band's website and grab your own copy.