Since I started reviewing shows, I have taken great care to listen not only to the music made on stage, but also to those who bring live improvisation to climactic heights with their ears and energy: the crowd. At any show, the canvas is always painted by the musicians, yet concomitantly framed by the listeners. Two crowd members, in particular, helped me frame Dark Star Orchestra's superb tour closer at the Boulder Theater last Saturday. One younger and one older. The first asked questions and the second spoke in declarations. Both approached me randomly and were gone so quickly, I forgot to ask either of them for a name. Despite our ephemeral dialogue, they made a permanent imprint.
The band ignited the crowd with an Eyes of the World > Throwing Stones > Foolish Heart > Jack Straw opening salvo. Dancing in the center of the third row, I was hypnotized by Rob Barraco. One of his keyboards was not only perpendicular to most everyone's sightline, but also near the lip of the stage and low enough to admire his dazzling finger work. Barraco's presence was impossible to ignore. All smiles and vertical head nods, his countenance implored everyone to lock into, and feed off of, his enthusiasm.
After DSO finished Jack Straw, allowing the crowd its first breather, a girl no more than 16 approached me and exclaimed: "Oh my God! You're writing down the setlist! That's so old school!"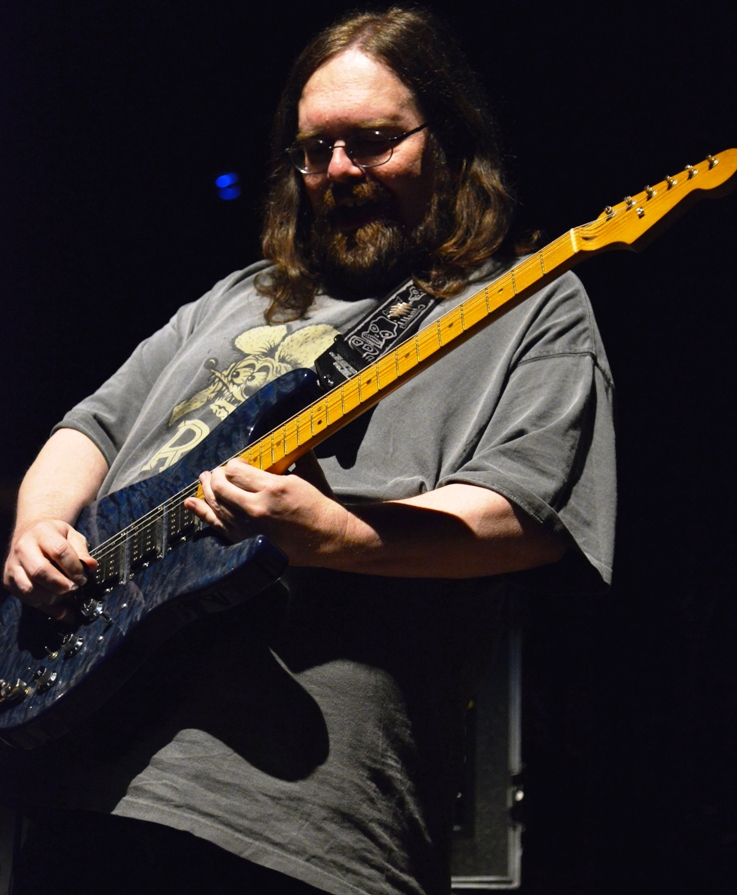 Now let me be clear. At 32, I did not know I was capable of doing anything old school. But this pixie with dark, braided pigtails was so enthralled with my handwritten setlist, that she started peppering me with questions like, "Did you see Phish in the '90s? (Yes.) Oh my God, really? (Yeah!). What was your favorite show? (Big Cypress). You have to tell me all about it! Was it the most amazing experience ever?"
I hardly finished describing the 12-miles-in-12-hours traffic jam, much less what happened once we reached the campgrounds, when DSO launched into Blow Away. And just like that, my interlocutor twisted and swayed out of sight. But I couldn't concentrate on the Brent classic. Pixie-girl had the same envy, interrogation, and longing in her voice that I have displayed when entreating Baby Boomers to surfeit me with stories from their '70s Grateful Dead shows. "Seriously? You saw Pigpen at The Fillmore East? Pray tell me: everything…You saw how many Weather Report Suites in '74? Describe your favorite one and then, after I'm sated with jealousy, I will kill you." I have even harbored a secret envy towards my parents, born in '47 and '52, despite the fact they've never seen a Dead show – I'm actually a little pissed off that they didn't take advantage of their parents' temporal (yet accidental) gift.
During the latter half of Blow Away, thoughts of generational envy eventually led me to Owen Wilson. More specifically, Owen Wilson romanticizing the cultural mystique of 1920s Paris in Woody Allen's Midnight in Paris. Throughout most of the film, we are led to believe that the grass is always greener in generations past. I was mulling over how Pixie-girl, through mere inquiry, anointed my salad days "the best" while I did the same for Boomer Deadheads. In a minute or two, I snapped out of it and dutifully returned my attention back to the show. But the ruminations reappeared a half-hour later at setbreak.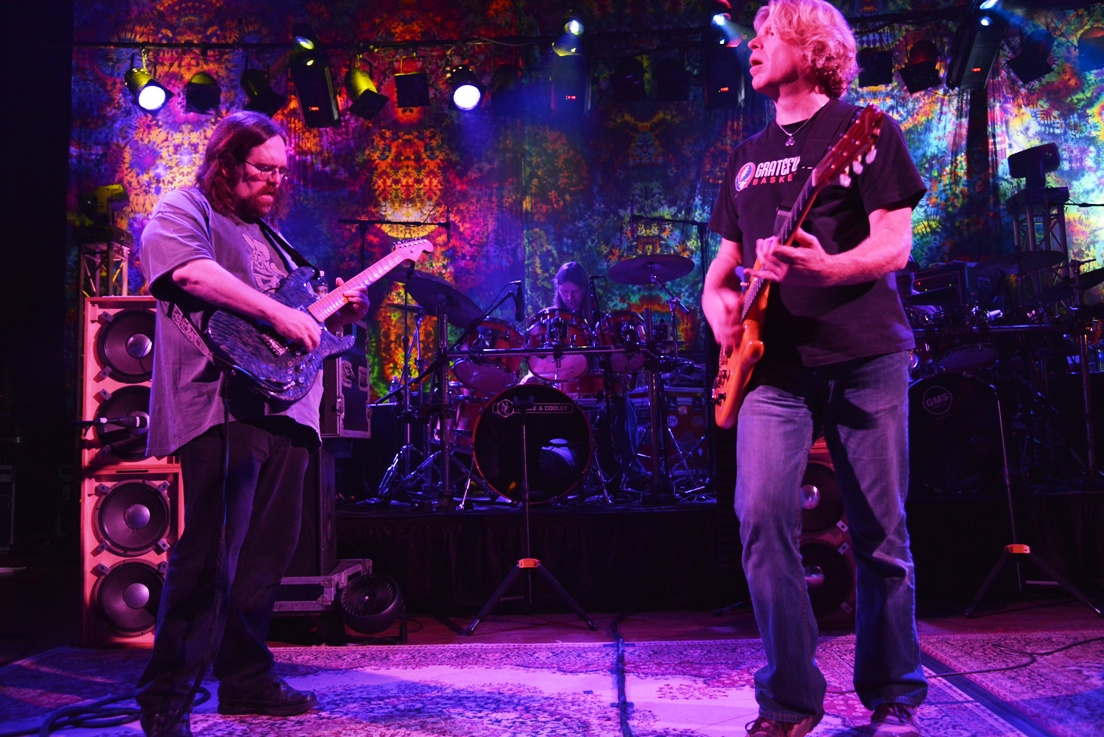 DSO concluded the first set with a Deal that started out being, "If you close your eyes and just listen, you can hear Jeff (Mattson, lead guitarist) channeling Jerry to perfection" and ended, ten minutes later, with an insight from our second framer. He was in his late '50s, short, and sported a well-cropped Gandhi mustache. He must have noticed the lavender look of awe in my eyes as we filed out of the theater and said, matter-of-factly, "I have been to hundreds of Dead shows dating all the way back to the early '70s. I have never, ever, not even once heard a Deal that came close to the one we just saw."
Coming out of my mouth, it might be considered blasphemy to some. But Gandhi merely articulated what I was thinking as we ambled out onto 14th Street. And he was "there". After one of the most epic single song performances in my concert-going history, I devoured the cool autumn air with large nasal breaths. My jaw was locked in place after smiling wider than the Cheshire Cat. Once the crisp breeze filled our lungs and cooled us off, Gandhi continued: "I'll tell ya. Nobody does it like Dark Star. The Samson (and Delilah) last night and the Eyes (of the World) opener tonight and, of course, the Deal…I mean a lot of it reminds me of the Dead in their '70s heyday, but some of it is just simply better!"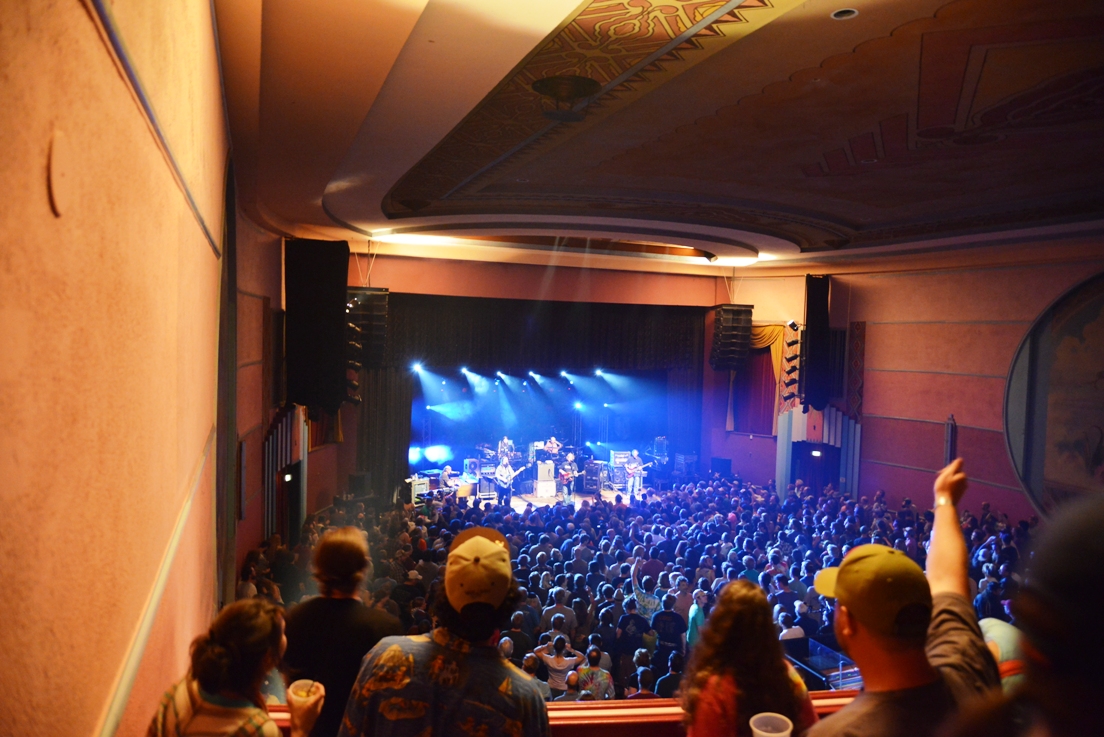 A moment later, Gandhi and his friend started shuffling toward Pizza Colore, grinning ear to ear.
In furtherance of Gandhi's exclamation, there are a small handful of Dead originals that Jerry Garcia could have utilized for solo dynamism or the band, as a whole, could have employed as a jam vehicle. The two most prominent were showcased Saturday night in DSO's original setlist. Deal began to line up perfectly in tone, harmony, and accent the way it would circa 1977. But then Mattson shot it into the stratosphere with a sandstone-edged, rainbow-beveled rock 'n' roll solo for the ages. The band continued to gird him with the same three chords while rhythm devils Dino English and Rob Koritz blasted away on their crash cymbals and snares. As the crescendo and accelerando merged into a climax, Mattson caterwauled for a half bar and then went full-on tremolo, sending the crowd into ecstatic shrieks, paroxysms of joy, and a balls-to-the-wall dancing frenzy. Simply and utterly glorious.
The second set was an even greater marvel than the first. Because they played an original setlist instead of an historical Dead show, DSO was able to kick it off with a towering 15-minute Viola Lee Blues, complete with three entirely different vignettes connected only by the refrain. They wasted nary a single note in driving this late-'60s/early-'70s stalwart to an oneiric wonderland.
After a raw and powerful vocal performance by Barraco on James Brown's anthemic It's a Man's World, it was obvious that DSO was carving out an entire set devoted to The Dead's first golden age: 1969-1970. However, the next song, St. Stephen, sounded nothing like the terse, uplifting transitional piece from Dark Star one would hear on, for example, the '69 Fillmore West recordings. Instead, just like Deal, DSO breathed a new life form into an old song. This powerhouse rendition of St. Stephen was propelled by sky-high jamming and, when all was said and done, DSO took one of the shortest songs in the Dead catalogue and stretched it out into an 11-minute masterpiece. While the post-hiatus St. Stephens (from 1976 on) were certainly longer than earlier versions, The Dead never brought the song to complete fruition like DSO managed to do in the middle of the second set.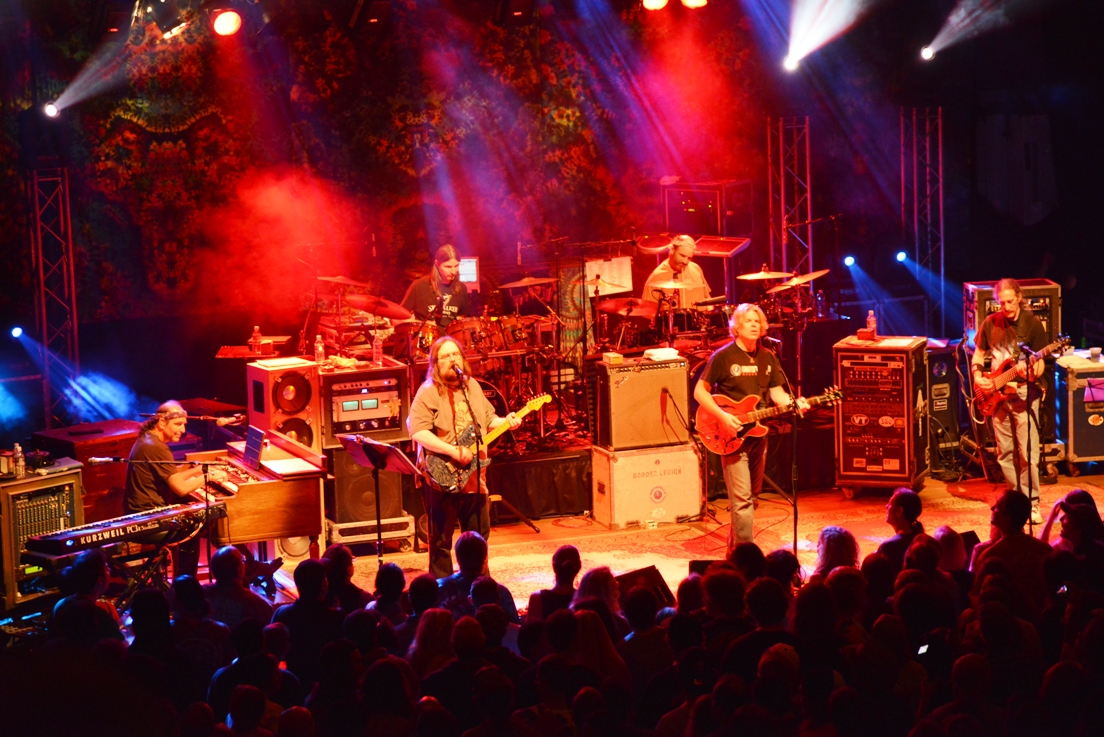 Playing the didgeridoo, Nick Stanfa joined English and Koritz for Drums which segued into the only longueur of the entire night, a lackluster Space. But then, as Kevin Rosen laid down the famous bassline opening for The Other One, DSO roused the crowd into another burst of rapture. Rhythm guitarist Rob Eaton howled the lyrics that immortalized the beat icon and Merry Prankster, Neal Cassady, as Rosen's bass immured the starry-eyed fans in waves of sonic euphony.
DSO closed out the set with a cover of Reverend Gary Davis's Death Don't Have No Mercy, replete with so much soul it felt like a requiem mass, and Turn On Your Lovelight, which packed almost as much punch as its first set counterpart: the aforementioned Deal.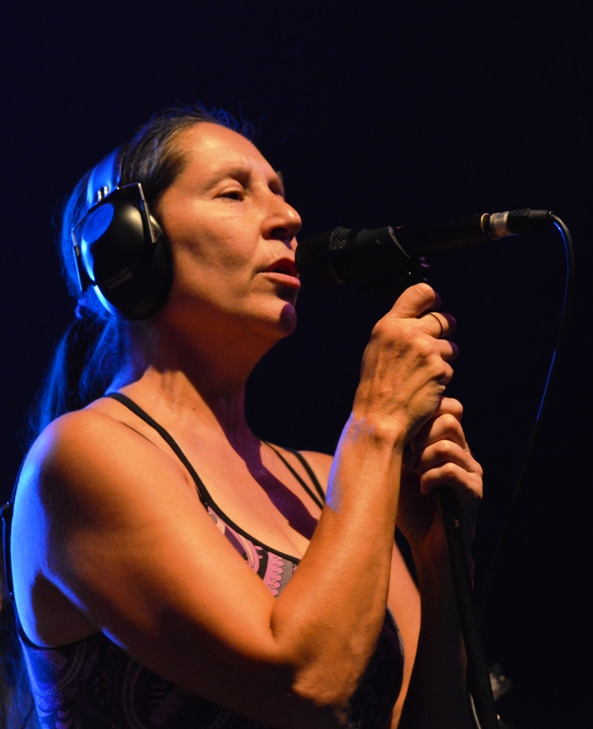 While awaiting DSO's return for the encore, Midnight in Paris again popped up in my head, but this time, I was contemplating the latter half of the film. Owen Wilson is so enamored with the poets, painters, and cultural bastions of Paris in the '20s that he becomes dumbstruck when the American expatriates and European artists pine for the glory days of the 1890s. What should have been salient from the beginning, and what Allen expressly articulates, is that the Golden Age never gilds the present tense. Instead of longing for the days of yore, he implores us to live in the here and now because, if we don't, we'll have missed out on the inevitable epoch of cultural perfection. Maybe it will be defined as "golden" by someone who has yet to even draw his or her first breath. But it doesn't have to be. It could be ours.
After all, just look at the distinct musical acmes we've seen since the the '50s. First was all the great bebop and modal jazz you could handle; next came the dawn of rock and roll, British superbands, and the San Francisco scene; the '70s was, admittedly, a peak for rock, jazz fusion, and the dawn of newgrass; the '80s...(well, that's a tough one); Pearl Jam, Nirvana, and Soundgarden started the '90s off with a bang, but they were nothing compared to the rise of Phish, String Cheese, Widespread Panic, and moe.; the '00s saw an explosion of the jamband scene as well as acts like Wilco and Arcade Fire who could impress both in the studio and up on stage. And if all of this wasn't enough, a band like Dark Star Orchestra has integrated decades worth of musical knowledge to not only resurrect The Dead's glory days, but also expand upon the compositional works of Garcia/Hunter and Weir/Barlow. I used to tell myself, "It will never be the same". However, looking at the historical context of musical evolution, why would I even want it to be?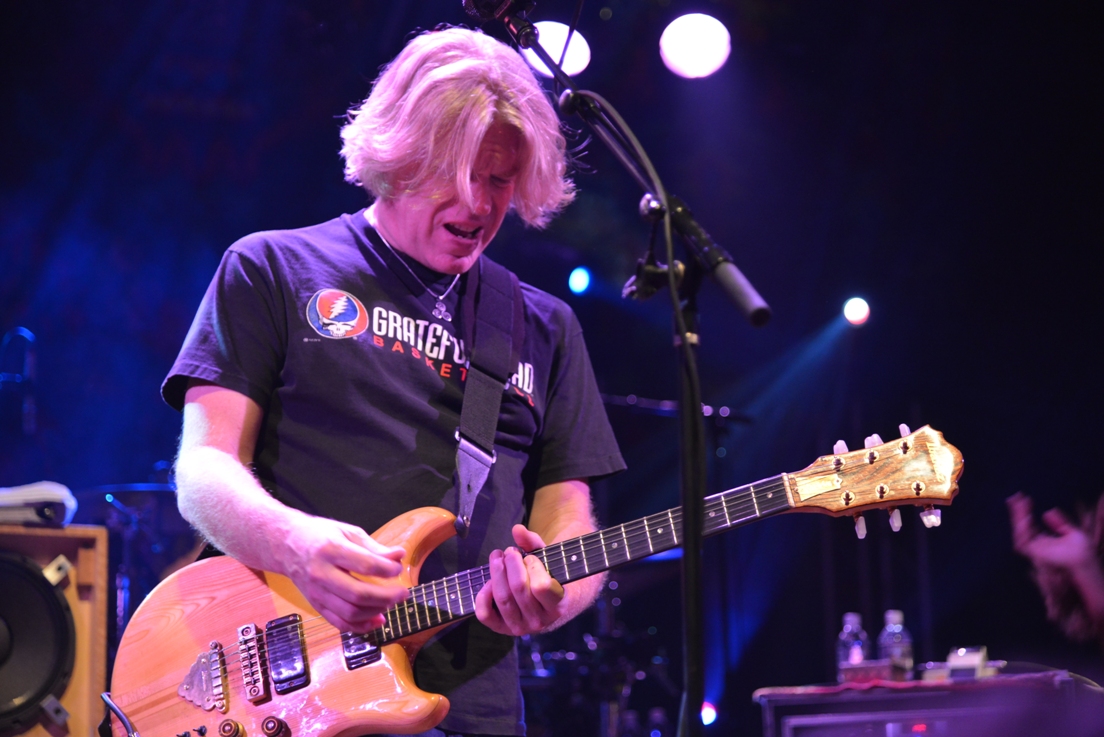 While Lisa Mackey belted out a soulful and knee-buckling It Hurts Me Too, I basked in all its present glory. And, as if to drive home all the signs and symbols about following one's bliss and living for the contemporary golden age, DSO closed out the show, and their tour, with The Golden Road (To Unlimited Devotion). "Hey hey, hey, come right away / Come and join the party every day."
I am grateful to Pixie-girl and Gandhi for imparting me with the gift of seeing the present for what it is and, equally so, to DSO for its performances on Friday and Saturday. The band gave me a present my parents never could: their birthdates.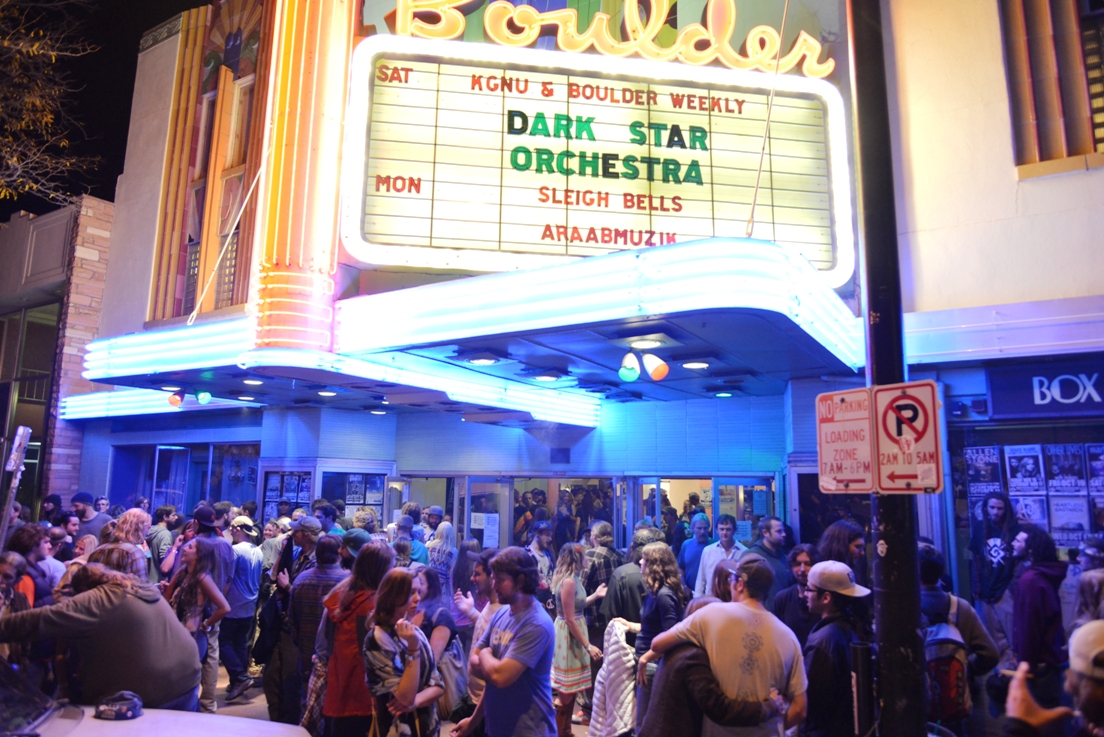 Check out more photos from the show, including a lot of fan shots.