The Drive-By Truckers don't play mediocre live shows. It's pretty much a guarantee that any given audience in any given city is set to have their collective mind blown as they sit in a jam-packed theater, watching the techs set up the mics and guitars and set out the signature bottles of Jack Daniels and Patron on their respective stations on the stage. It's a sure bet on ticket-money well spent—assuming you're a fan of ass-kicking southern rock and roll. The sold-out crowd Saturday night at the Fox Theater in Boulder, Colorado was hardly short-changed.
It was the Truckers first Colorado visit of 2012, and their first return since the departure of bassist Shonna Tucker from the line-up in late 2011. Her (temporary?) replacement, friend of the band and bassist for the Tuscaloosa-based Dexateens, Matt Patten, seemed nothing short of delighted with his new job and filled out the sound of the band seamlessly. Guitarist and pedal-steel master John Neff was absent from the stage, tending to his sick grandmother in New Jersey. But you know what? Neither the absence of pedal-steel or Tucker hindered the boys from delivering a full-force southern rock and roll throw-down.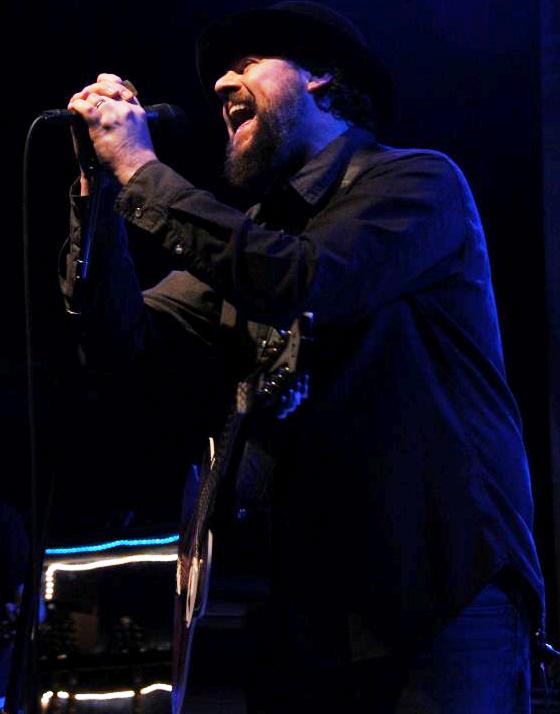 After a well-received set from "Texas Troubadour" Robert Ellis, Patterson Hood, Mike Cooley, Brad Morgan and Jay Gonzalez took the stage with their new bass-player and soothed the crowd with a simply lovely "Bulldozers & Dirt," and it was on. An enthusiastic fan screaming out "Gravity's Gone" hit the nail on the head as Cooley took his turn at the mic. And so went the evening, Hood and Cooley, who have been playing together for 25 years, traded vocal duties and unleashed a hellfire of electric guitars over the rhythms of Morgan (drums) and Patten and the keyboard complements of Gonzalez.
The Truckers are just a "real" rock band. From their raw rock and roll instrumentation on "Sinkhole" and "Dead, Drunk and Naked," to their honest, workingman, storytelling style in songs like "Uncle Frank" and "Aftermath U.S.A.," they conveyed the tribulations of the common man by morphing their first-hand accounts into some of the finest crafted songs of this generation. Fans relate and obviously appreciate everything they play. "Marry Me," "Lookout Mountain," "Birthday Boy," "Girls Who Smoke" and a cover of Warren Zevon's "Play It All Night Long" had the crowd dancing and singing along into the early morning hours.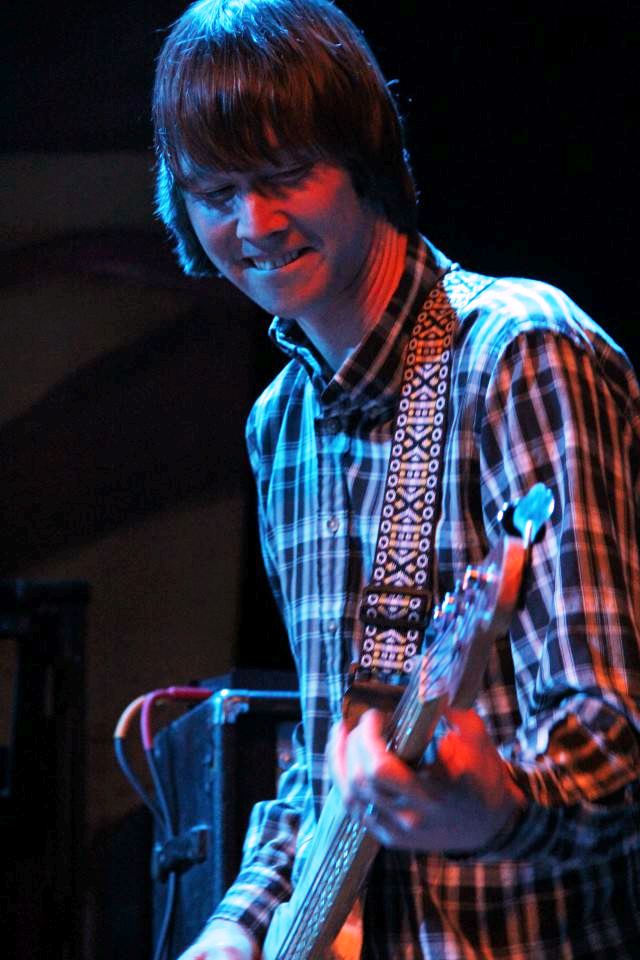 Unfortunately, there's an asshole in every crowd. About an hour in, a few rows back from the stage some action was developing in the audience. Security was visibly staring down with hawk eyes and Hood also had taken notice toward the end of "Where the Devil Don't Stay." A scuffle escalated between a couple of guys and security intervened, hauling one guy out of the crowd and toward the nearby exit.
"So did we get all of the assholes out? Are they gone," a frustrated Hood asked, and continued "do we have any more assholes in here?" Several fans pointed to another guy as Hood personally asked the accused if he was an asshole, as everyone was pointing at him. The banter dissipated into a story about another delinquent the band had encountered while eating sushi earlier in the day, with Hood humorously commenting on how the guy couldn't hold his sake, and fantasizing about stabbing him in his eye with his chopstick, "Since when did assholes develop a taste for sushi," Cooley added, before thanking the audience for selling out the show in advance and launching into a hard-hitting "Daddy Learned to Fly."
The evening was capped off so perfectly with "World of Hurt" and it's beautiful message of optimism that surely rang in fans ears indefinitely after the Truckers left the stage: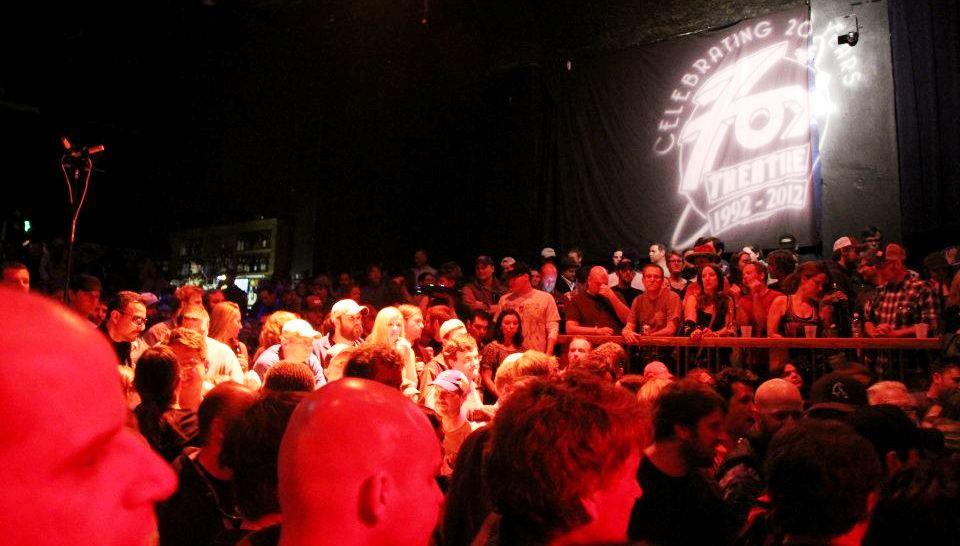 "Remember, it ain't too late to take a deep breath and throw yourself into it with everything you got It's great to be alive Gonna be a world of hurt / Gonna be a world of hurt / Gonna be a world of hurt."