Jazz guitarist Todd Clouser is no stranger to the hustle. Some call his music jazz, some describe it more as rock and roll. Clouser's style has strong roots in both genres, but will not be confined to either. Performances with his group A Love Electric run through 70s rock grooves, jazz improvisation and will often feature an alternate take on a Hendrix or a Nirvana cover. Creative passion calls the shots and Clouser and company are sure to blow your mind no matter how the set develops.
The Grateful Web had the pleasure of speaking with Clouser last week about his new album of cover songs, 20th Century Folk Selections, the current tour and his plans for two more releases before 2012 is over. We also talked about his current residence in Mexico and his involvement in the local community there.
GW: You're set to release 20th Century Folk Selections Feb 14th:  An album of jazzy interpretations of songs by Nirvana, Neil Young, Beastie Boys, Buddy Holly and others. How did you decide to do a release consisting solely of covers and how did you select these particular songs?
TC: I love rearranging and changing how we can look at a certain tune, the perspective on a certain tune. Traditional music—a lot of traditional folk songs, campfire songs—whatever it may be—the melodies are all really strong. That offers a great starting point to build a tune around. The idea, originally, was to do all traditional tunes, and then it grew while we were in the studio, as we were playing these songs to be more of a commentary on what folk music could be considered, which is, up through Nirvana, really just the music of the people. Who's to say Kurt Cobain wasn't writing folk songs just as much as Malvina Reynolds was? Anyhow, it's something that initially intrigued me—to arrange these tunes. We do these takes on covers and to have a concept that is being "folks" music just seems interesting to me, and it grew into something more concrete and it had a real identity to it as we recorded.
GW: You've got percussionist Cyro Baptista and trumpeter Steve Bernstein as guests on the new album. Will we be seeing them with you at any of the shows this year?
TC: No. We recorded with those guys, but we don't tour with them—it's dictated by logistics and finances and things like that. On the majority of the record the trumpeter is Adam Meckler, who we tour with, from Minneapolis. On that record he's on like seven of the eight tunes and Steve's only on one. Cyro is all over the record, but he's up in New York and traveling the world. We have a tour with him in Mexico in April.
GW: You did a tour with Bernstein late last year?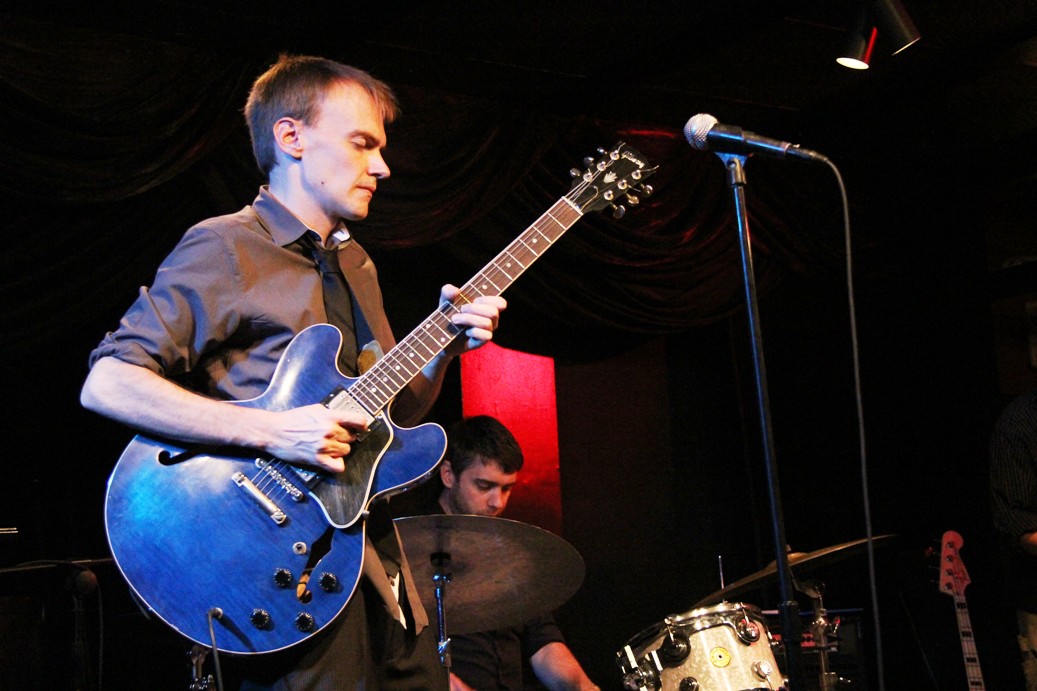 TC: Yeah. At least a couple of weeks a year, over the past few years, we've done some stuff. We just did a show in New York with Bernstein, and again in May I do one with him in New Hampshire at the New Hampshire Jazz Center. He's a great friend at this time, kind of like an uncle who I can call up for advice. I'm super-grateful to have met him and the relationship that has come out of it has been really cool. He's somebody that I really respect and that I can call. He's been through this for 30-something years and he's maintained his own unique voice. Some people love him and some people don't, but he has this creative vision and this ridiculous imagination. You get him into the studio and a tune can transform really quick by the way that he plays on it, even if he's playing what's written, what I wrote. He's just full of imagination and it's really encouraging, he's a really encouraging guy to be around. "Stick to what you do and develop your own voice" is kind of his method.
GW: I've read that your plan for 2012 is to release a series of three albums, the first one being 20th Century Folk Selections. Would you give us a preview on what to expect from the next two releases? Is there a concept behind this trio?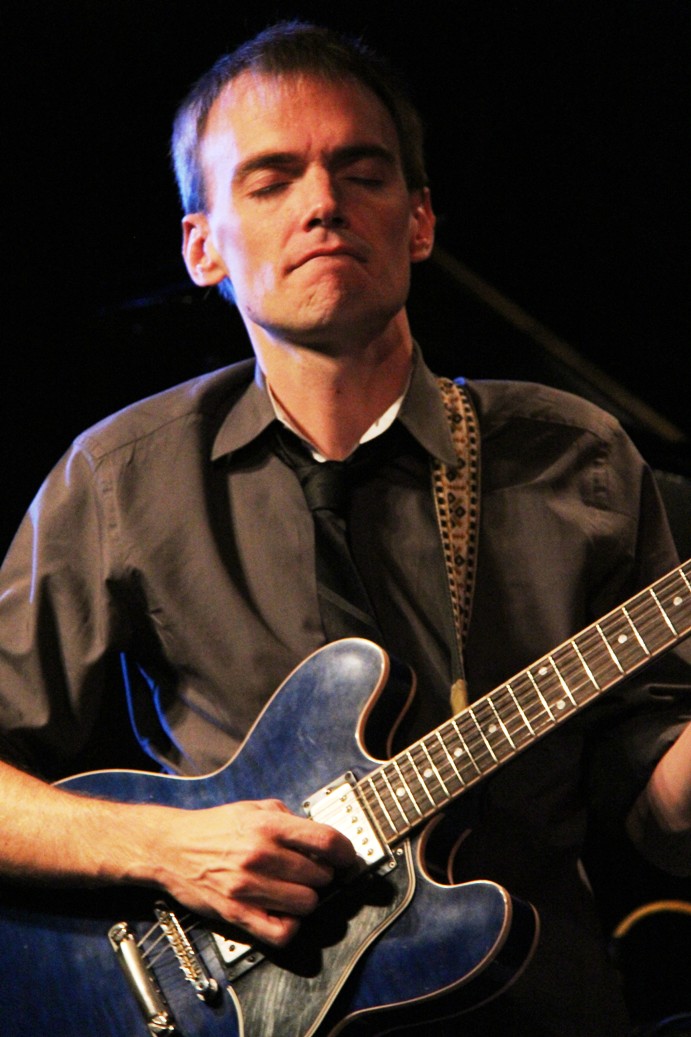 TC: Each record has it's own concepts and then there's a concept—a probably less concrete concept—between the three releases. The next record is what I call "garage jazz". It's all original too—the second record. It was recorded in the same session so there are a lot of the same players. It's a completely different set of tunes, but a lot of the sonic elements are the same; (it was) recorded at the same time with a lot of the same people. The third record is a little more…the second record is the garage jazz idea, more influenced by 70s rock and a lot of that stuff that I absorb and fill up with and enjoy playing. The third record is going to be more of the forward-looking record. That's the one that we haven't tracked yet but we're going to go record it in Woodstock, New York in June. It's going to be a…maybe a dangerous word to use, but "dance". I want to make a jazz/dance record, like Sly & the Family Stone, Fresh, that record. So that's kind of the evolution of it and I think there's an evolution musically, obviously all of the same players and the vision of this band being fearless and celebratory; fearless in terms of confining ourselves to any genre, confining ourselves to any…we're trying to express ourselves and trying to create some joy. There are other projects that everybody has in the band, that I have—with this band it's all about joy, celebrating the unique personalities in the band.
GW: You are "Baja, Mexico based—by way of Minneapolis". Can you tell us a bit about what prompted you to relocate in Mexico?
TC: I started playing in Minneapolis in my late teens, actually playing with some of the same guys. Actually I'm playing now with some of the guys that I used to go see when I was a kid, like Chris Bates, our bass player, who I never imagined I'd be in a band with. I was playing a lot of rock music and I came to a place where I just needed a big change, more personally than professionally, and I got a job down in Mexico teaching general music and that was my first gig there, that got me down there. I grew more immersed in the culture and started playing music with guys down there. I started to build a lot of relationships there and playing kind of took over. I stopped teaching full time and started traveling more in Mexico and gigging. Then I did this one tour with Bernstein in 2009 or 2010 and that was the beginning of this band. After I did this tour with Steven down there with two great musicians from Mexico I realized I had to get my shit together and that I had an opportunity and I could really do this and really create the music that I wanted to, but I needed to get things together, and that was a bit of a process. Living down there gave me the opportunity to do so. I was living in a small town in Baja and there were lots of regular, weekly gigs and I was learning, sailing a lot, which is still part of growing. It got me to a place where I could start to tour and get into the studio and go from there. I'm really fortunate that it happened how it did—some luck, and me being naive to an extent. I was like "yeah sure, I'll go down there. I don't speak any Spanish, but I'll do it." It offered me a whole new perspective on things that I try to hang on to.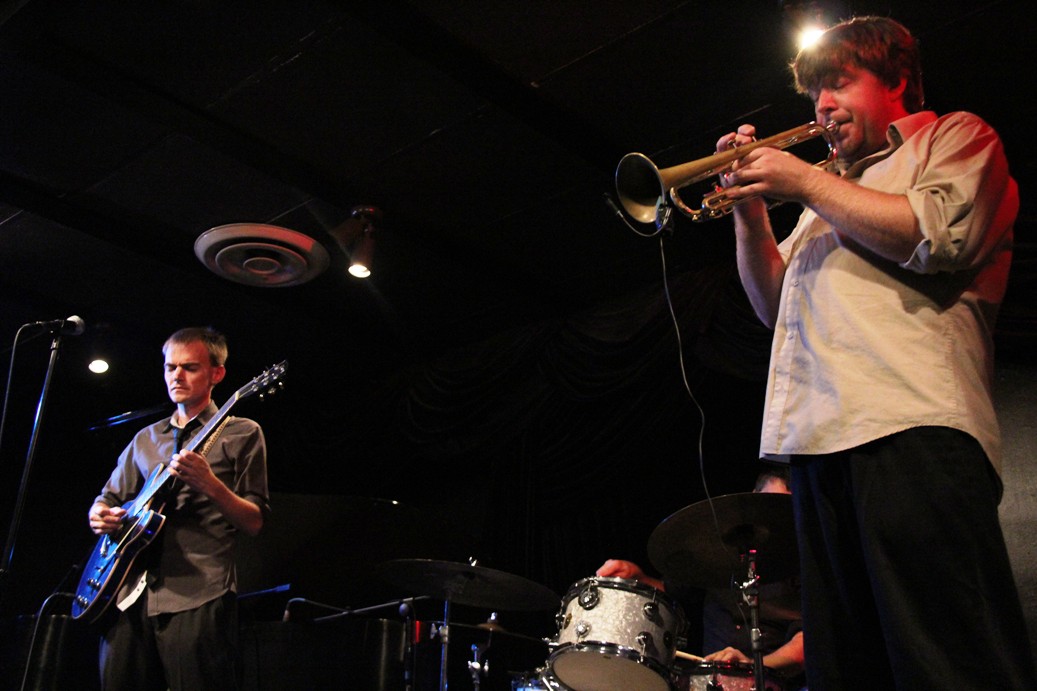 GW: Would you talk to us about the Arts Day Out program?
TC: I started Arts Day Out and I had decided to quit teaching full-time because we were starting to tour and I was missing weeks of school. It came out of just feeling really guilty, to be honest, about having to leave the school. I developed a lot of great relationships there with kids, teachers and parents. They would come to my shows, and it was a great time period and vibe going on there and I had to quit. I wanted to go out and play more and get on the road. So I wanted to find a way to stay engaged with teaching and these relationships with the families and give back to a community that, at that point, had really given me a fresh perspective on music. We were doing a once a month—but now it will be a few times a year—where kids can come down to the city square and there's a nice, big stage down there and everything is free. Kids get a chance to play; they don't have to be particularly good—they can come perform whatever they do on the city stage down there in front of a couple of thousand people. If they're not ready to perform on their own, we'll put them up there with our band, to make it a really positive experience so that hopefully they can find their voice, and celebrate it through arts. That's how I found my voice, but I'm not particularly good at stringing perfectly coherent sentences together, but when it comes to making music—I can do that better. It makes more sense to me. Then we visualize all of these other great things, and it goes over great. They love it. And there's no money involved—there's no asking for money and there's no donation box. Everybody just donates their time and comes and does it. It's been a big success. It's really an altruistic vision. In the end what I care about is creating the music that we all create.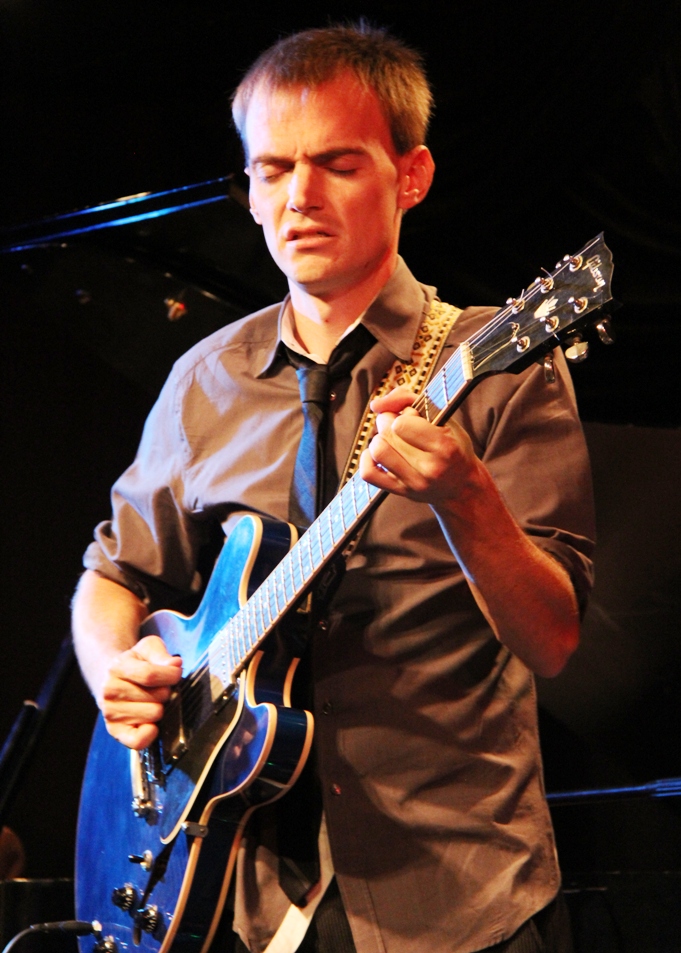 GW: Aside from music, you do a bit of freelance writing including reporting and poetry. Do you ever see yourself incorporating lyrics into any of your music?
TC: Yeah, I'd love to. Actually I'm working on something with the drummer Anton Fier, who used to be in the Lounge Lizards—I'm working on a record with him in New York—it's like a long-term project…at some point that will happen. Also, in terms of spoken-word type stuff—I don't have a particularly—have a voice for spoken-word—I enjoy singing. I think I sing okay, but I wouldn't want to hear myself do spoken-word, even if it's my stuff, I don't have a voice for it. But anyway, I'd love to incorporate that stuff in any way possible. There's a million possibilities, infinite possibilities for music that we can do as long as we keep this vision of being unafraid to explore whatever we feel is valid and poignant in the moment. Maybe that'll take effect, we'll see.
Download Clouser's music here: http://www.toddclouser.com/
And don't miss A Love Electric when they come to your hood!
Upcoming gigs:
February 17 & 19 | The Artists Quarter | St. Paul, MN
February 21 | High Noon Saloon | Madison, WI
February 22 | Davey's Uptown | Kansas City, MO