Last Friday I had the pleasure of attending the Greener Grounds "Photosynthesis" EP release party at the 1Up Colfax in Denver, CO. I could sit here and write the typical compliments to an up and coming band that releases some really great music… but I won't. What I'm going to talk about is something special that is very near and dear to me. I want to talk about the inherent bravery, deep soul and collaborative spirit that goes into the ever important "sit in" or "super jam."

Friday night truly started with Tnertle's set. Bringing in dual guitar players, this was an unusual spin to the duo of Trent Campbell (Synthesizers, Bass) and Kyle Ayervais (Drums). A far cry from a typical electronic set, Tnertle brought those danceable, hip-hop beats mixed with bits of progressive and jazzy guitar. Throw in some Ray Bones on the Mic and you have a next level hip-hop dance party.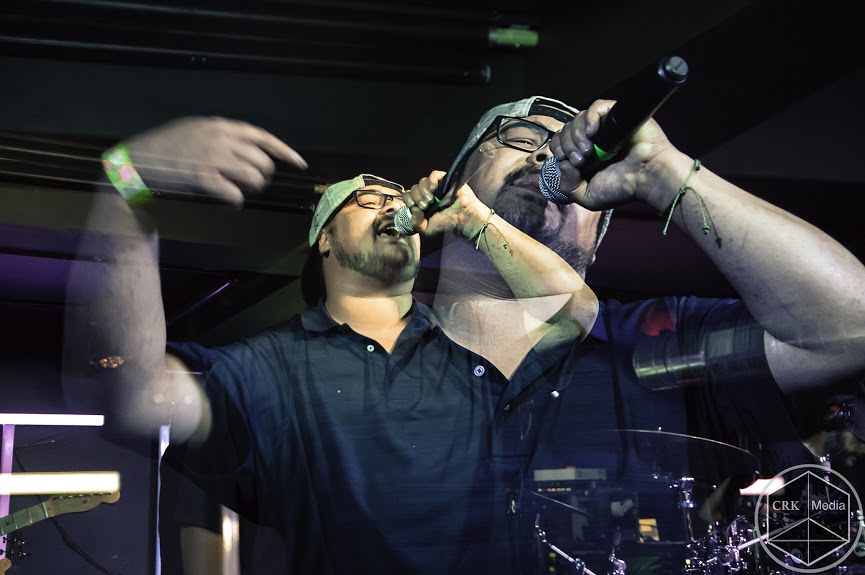 What I like about the 1Up Colfax is the atmosphere of comfort between audience and performer. Artists are really free to take chances on stage and be welcomed with open minds. That's why this Tnertle set was successful. Everyone has an open enough mind and enough of an understanding about music to let artists try things. Credit where credit is due to the whole 1Up staff and in particular Justin Picard who has been a driving force behind why the 1Up is one of the best venues in the U.S. right now. If you haven't already, look into Justin's Super Jam concert series. If you like improvisational music you won't be disappointed.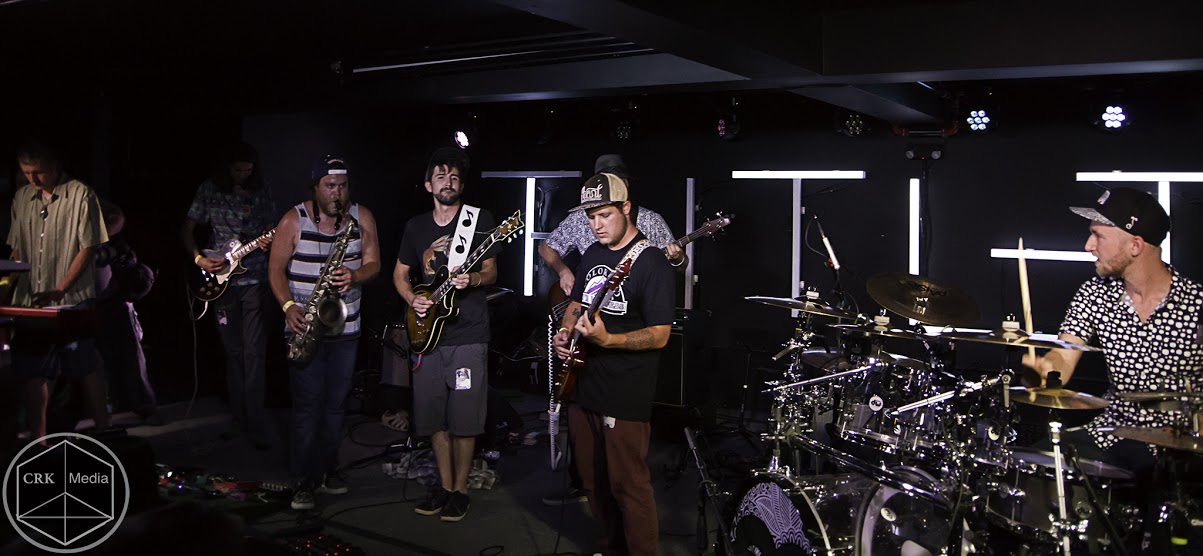 I could spend the next paragraph talking about why each song on Greener Grounds "Photosynthesis" is unique and joyful to listen to. Instead I'm going to talk about the live performance of Joe Shur (Guitar), Matty Bee (Guitar), Danny Litler (Bass), Roland Hansen (Keys, Synth) and AJ Gilman (Drums). It comes down to two words. The Jams. The improvisations that flowed were beyond spectacular.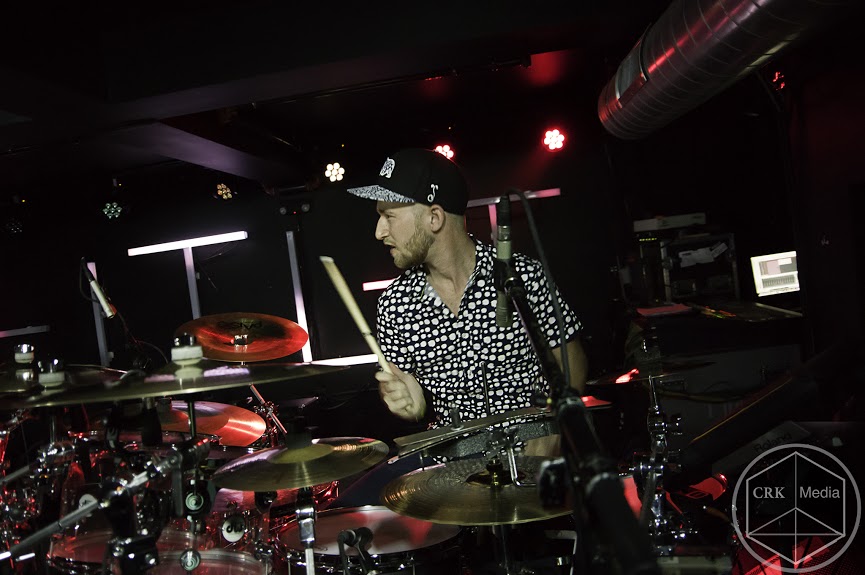 As a unit Greener Grounds already has the tools for long and exploratory jams. Each performance takes the songs from here to the moon and back. Tight dance grooves, environmental soundscapes, and strait Rock n' Roll ensure each show is different but grounded enough to keep you coming back for more.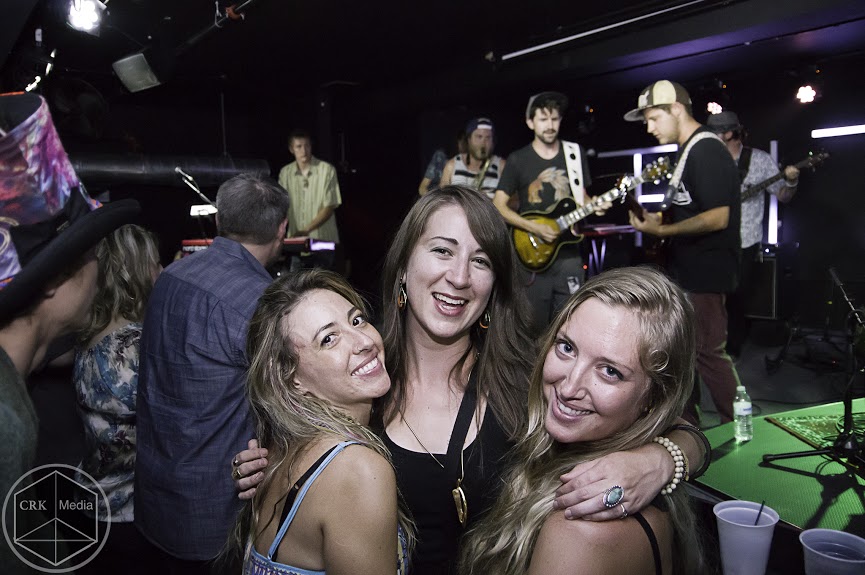 In true fashion the thing that made this night honestly extraordinary was the "Special Guests." Bringing both together and individually for a few tunes, Carl Cox of Vine Street Vibes and Kevin Donahue of Sunsquabi joined. These are the moments that make Denver the best place to see music in the United States. Nowhere else will you find a place where musicians are free enough to just try and play something new.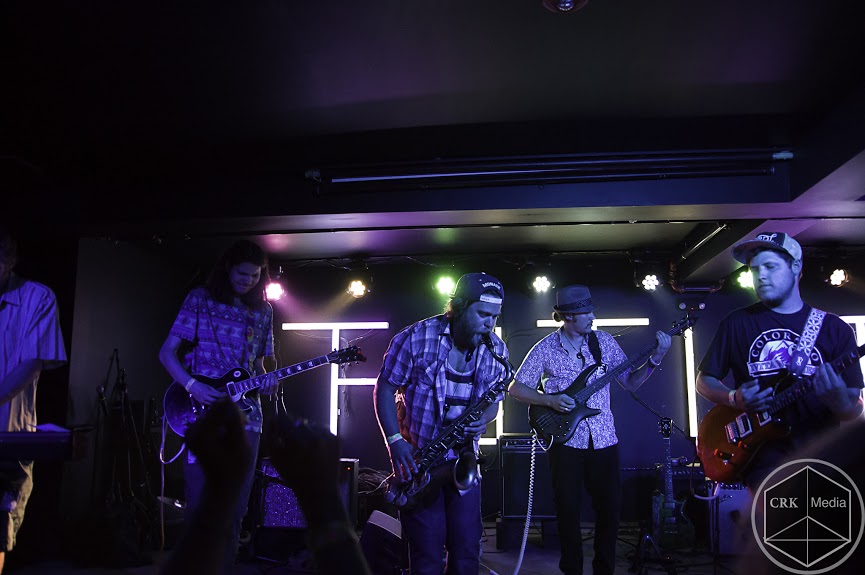 Where else will you find electronic musicians willing to have multiple guitar players join them? Where else can you have three guitars, a sax, keys, bass and a kit on stage at the same time just going for it? Not many places.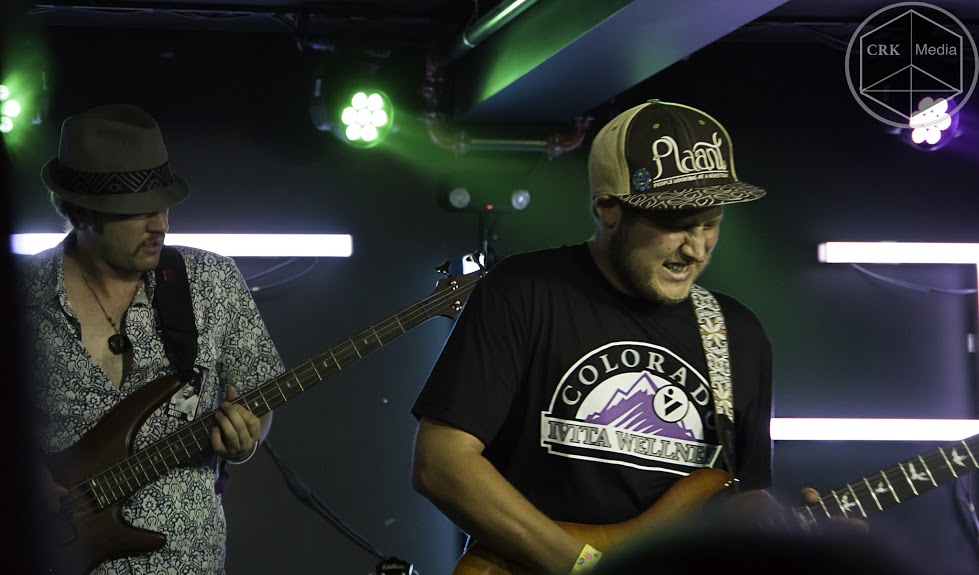 The "Super Jam" at the end of Greener Grounds set featuring both Kevin and Carl was something to behold. The collaborative spirit was truly present. Each of the seven musicians was adding their own unique sound without trampling the other. This is incredibly difficult to do no matter how talented you are.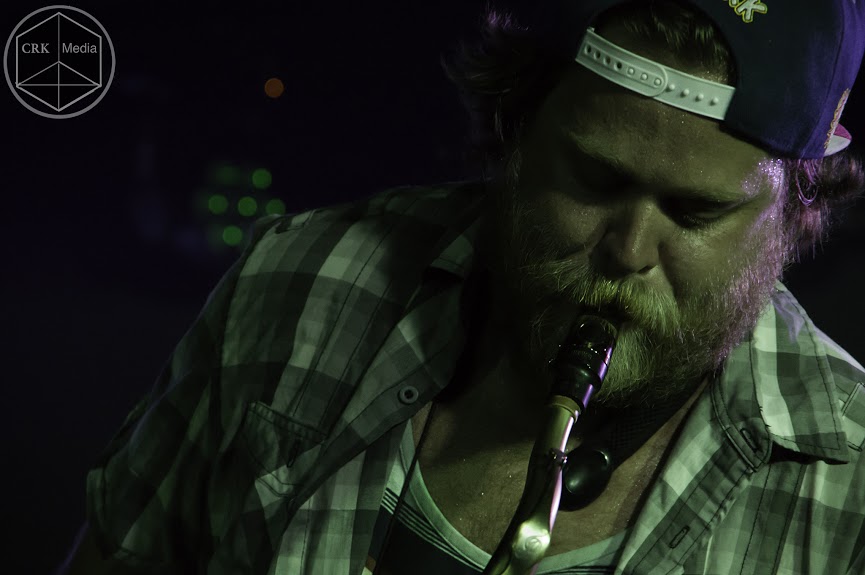 Carl's Sax was bellowing in a free jazz type space, while Kevin threw in some blues style guitar. Roland and Matty created a low flowing space for everyone else to fly over. To top it off Dan and AJ were absolutely rocking out in the DnB arena. Throw all of these elements into a Jam stew and we have a tasty musical treat. A wild and free bit of American music is what I witnessed.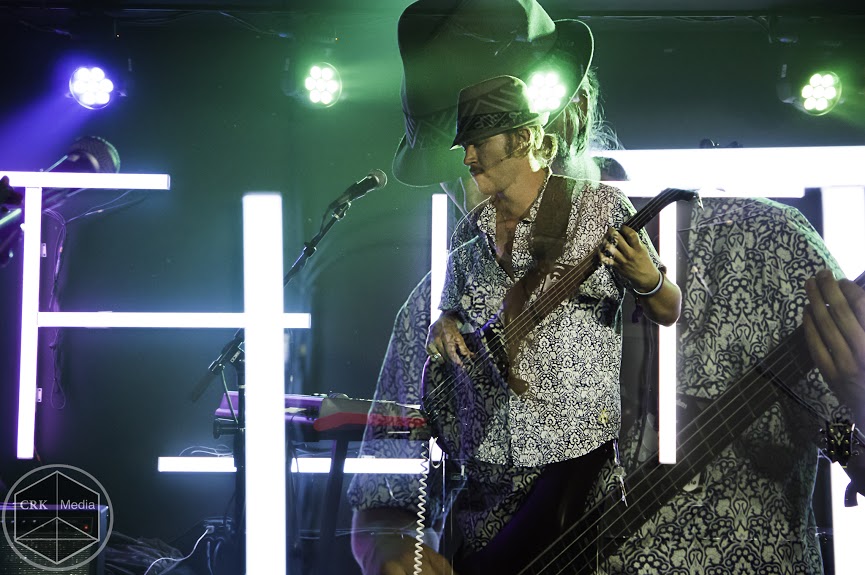 You should go find "Photosynthesis" and support Greener Grounds. Every track is fun, upbeat, danceable and rockable. More importantly we need to support artists who are willing to push their art into new realms. Groups like Greener Grounds and Tnertle are at the forefront of a new wave of music, deeply based in collaboration with people outside of a set type or genre. They are taking the spirit of improvisational music and keeping it fresh and breathing and alive.