Sitting in your favorite outdoor chair, contemplating which is sweeter: The valley breeze lifting off the river to cool your brow, or the soul soothing sounds of an epic summer festival line up. Either way, you've decided that you feel more at home than you ever have…"
That's the sensation I felt last year while doing all of my favorite things, together at once, while also being a good steward of the earth. To me, that's what Homegrown on the River is all about.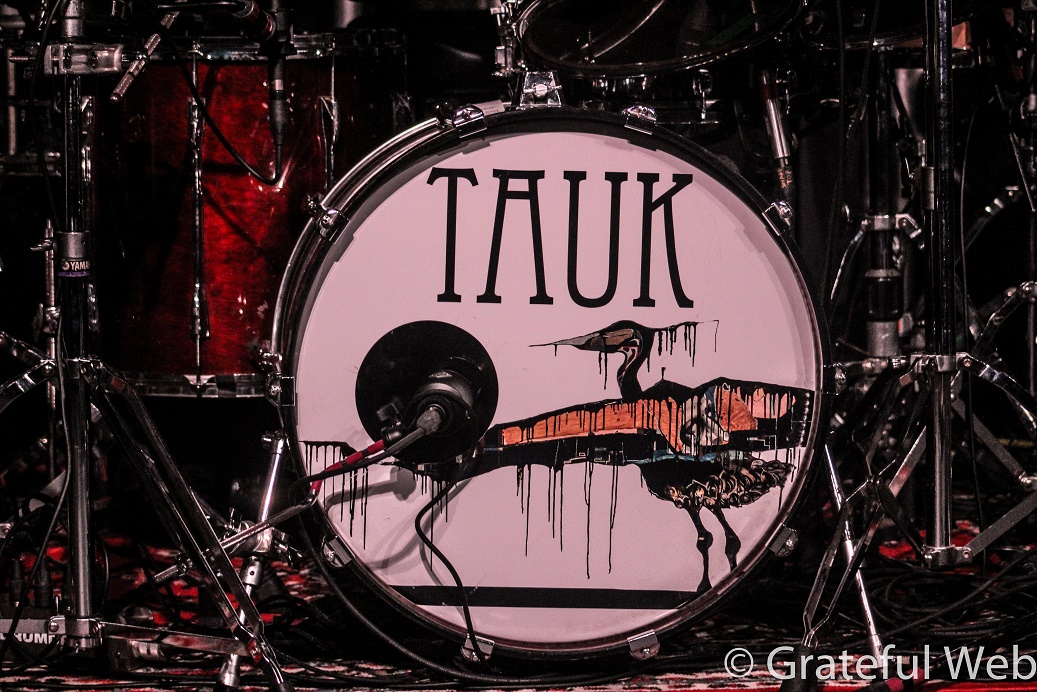 I had the utmost pleasure of sitting down with jam fusion all-stars, TAUK, to discuss touring, the release of their 2016 album, an ongoing basketball call-out, and Arkansas' sustainable music festival. Homegrown on the River has released its full 2017 lineup and we're ecstatic. Offering an eclectic collection of world renowned artists and musicians, this first weekend in August is not to be missed. Steep Canyon Rangers, White Denim, Sonvolt, TAUK and Hot Buttered Rum are just a few of the acts gracing the top of the bill. The venue, Byrd's Adventure Center, offers a slew of outdoor activities like: hiking, biking, swimming, rock climbing, off-road trails for atvs, and boating. The Mulberry River, located 'just down valley' from Mulberry Mountain, is a treasure that all outdoor lovers relish.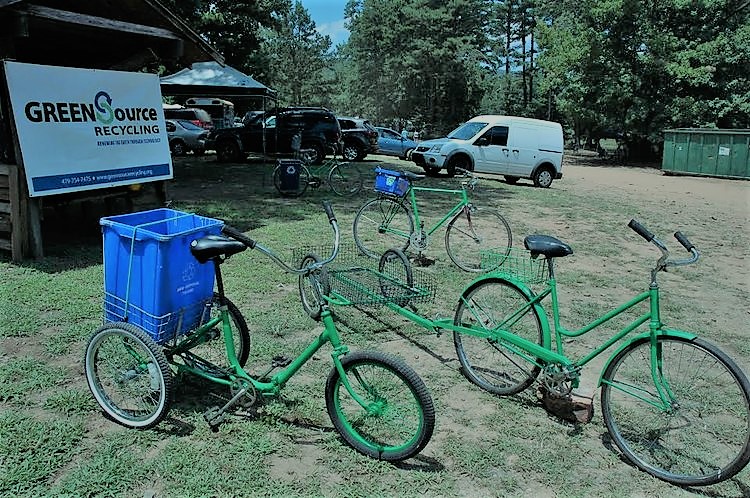 This riverside celebration of music, art, sustainability and life made enormous waves in its inaugural family-friendly event in 2016. Homegrown has taken great efforts to include solar power, compost collection, and onsite recycling. Banning the use of single use plastics by vendors, patrons will instead use a reusable plate. Once finished, patrons will be able to use an on-site dishwashing station. This ensures that materials are used as practically as possible while providing an unprecedented service.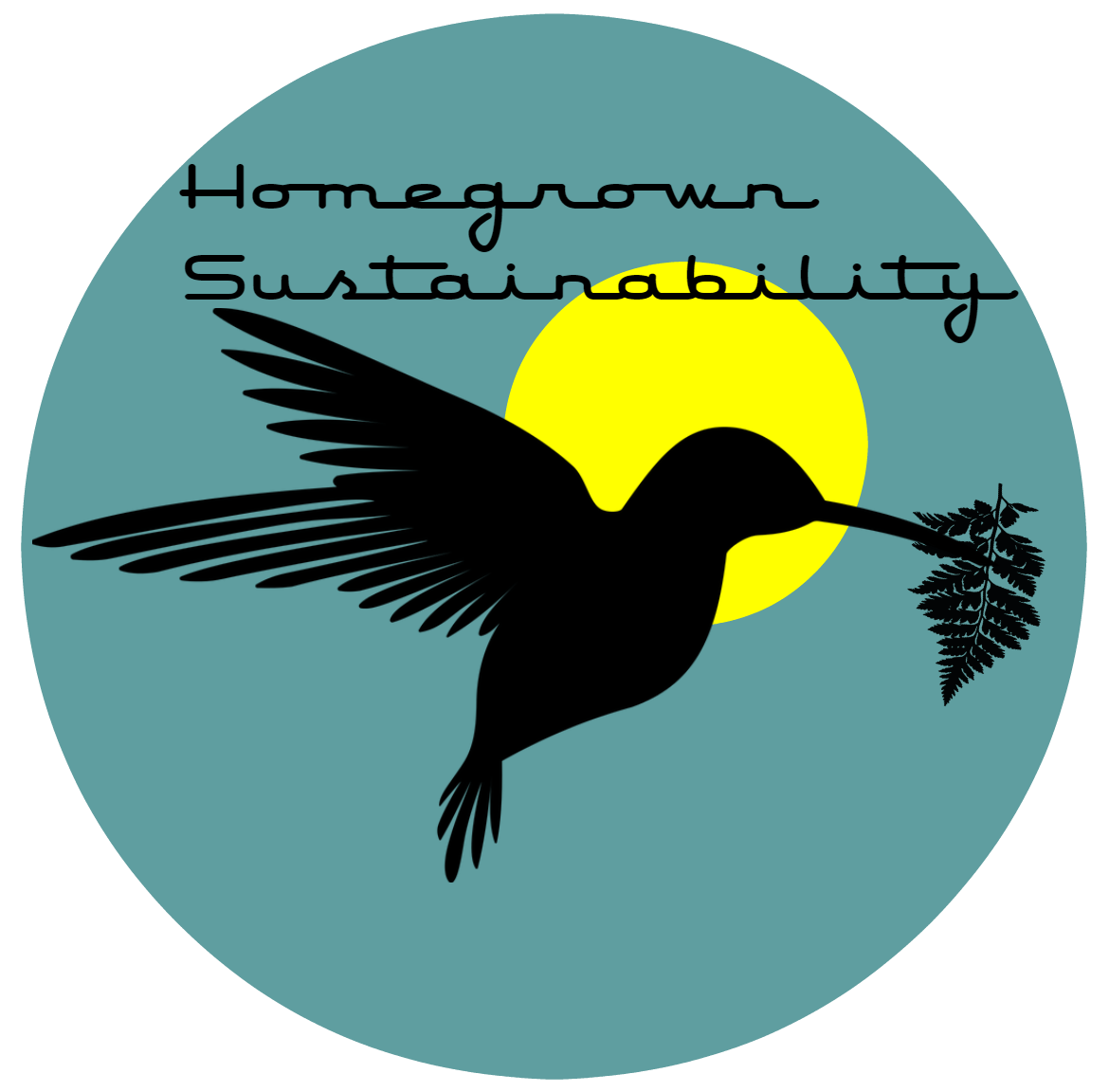 Festival kits will be available for purchase that include a stainless-steel pint with reusable utensil and plate. However, Homegrown on the River is emphasizing a 'Bring Your Own' culture. Organizers say this will assist in advancing their mission of sustainability.  Essentially, using last year's pint glass is just as cool as owning the new 2017 one.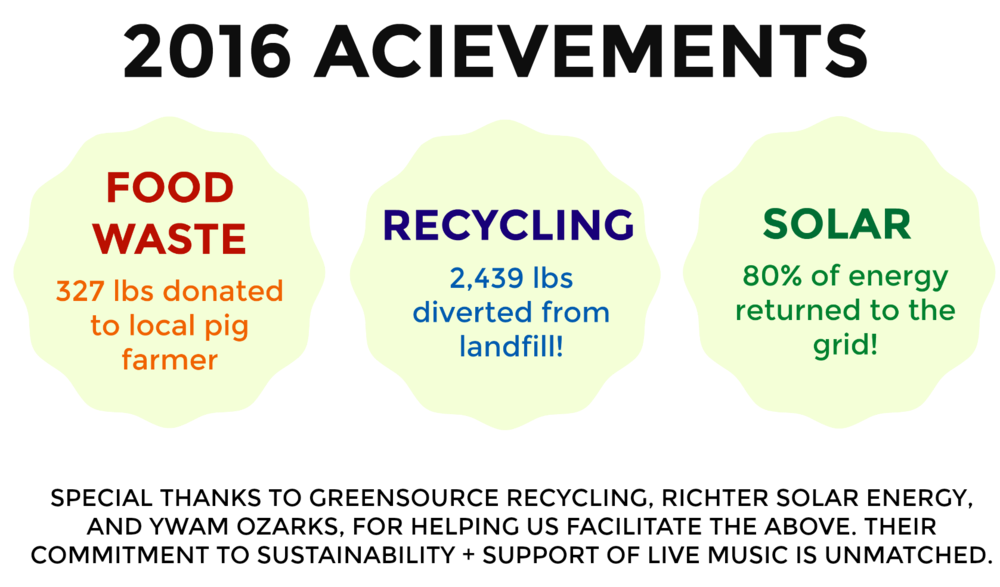 Other activities and programs will include: Kids Recycling Program, Plant Identifications Hike, Art with Recycled Materials and TriCycle Farms Education classes. Green Fleet Bikes will be on site and utilized to gather waste from the campsites.  Needless to say, we can't to be on the river the first week in August.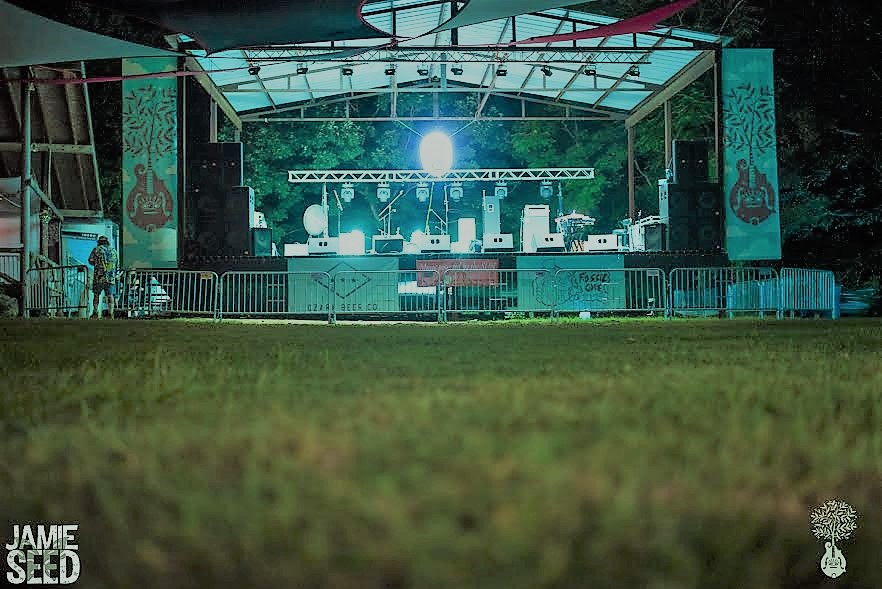 Below is our discussion with Matt Jalbert (guitar), Charlie Dolan (bass) and Isaac Teel (drums) of TAUK.
GW: Thanks for taking the time to speak with us, do you have any memories of the last time you visited Arkansas?
Charlie: Yeah, actually last year at the Highberry Music Festival. (Aside from it being a great set) On our way in we got pulled over by a cop and as he is taking our license and registration his car hits us in the back. He rear-ended us because he didn't put his car in park. He was in our window when it happened and tried to blame it on us. We explained to him that physics is at work here and that he can't be right. Then we had to sit there for like an hour to get another cop to write him up. ONLY recently did we receive an actual insurance claim…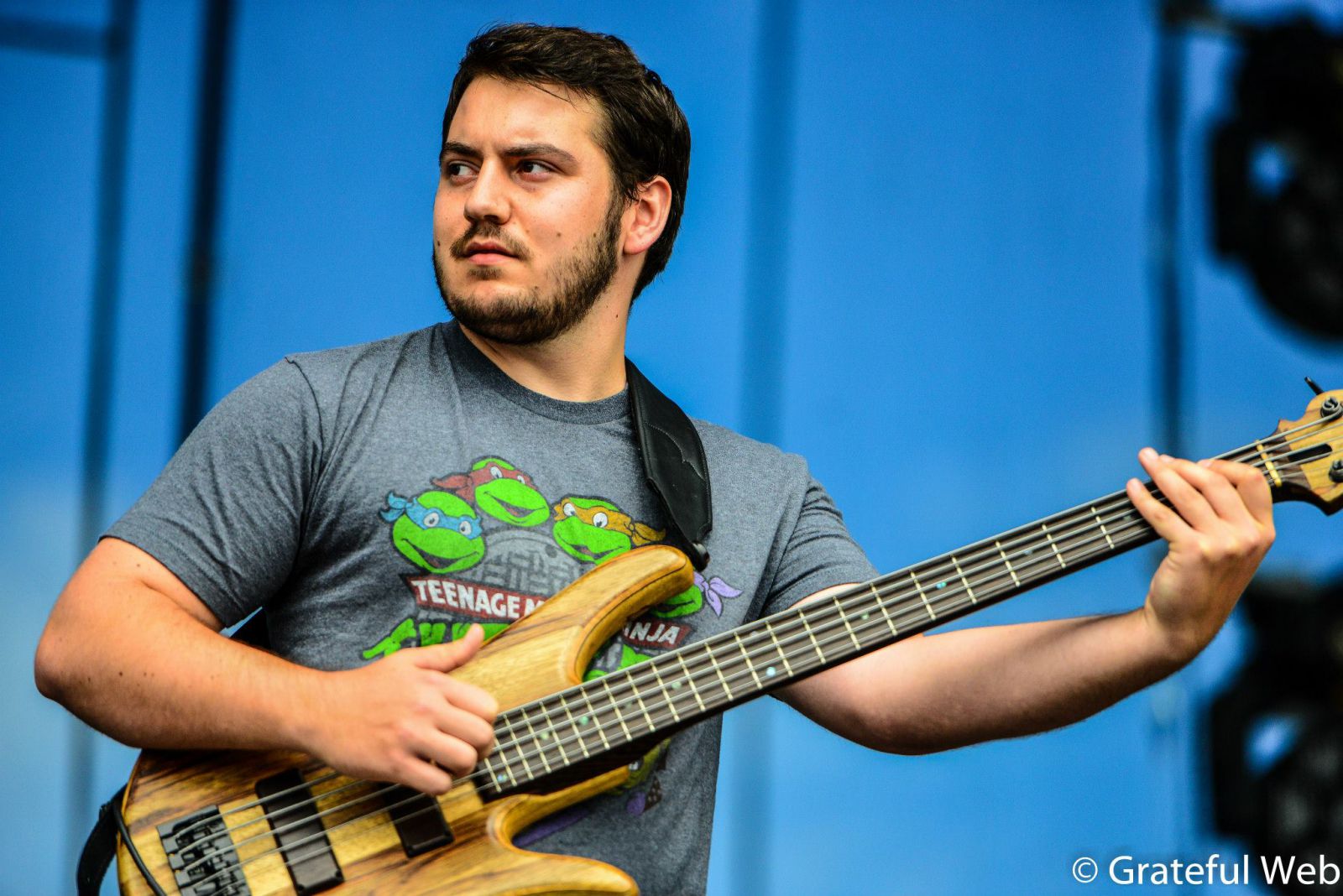 GW: How much of a typical year does TAUK usually spend traveling? What's one of the first things that you look for when you land in uncharted territory?
Charlie: I'd say we tour about on average for about 140-250 shows a year, and about 200 days a year are spent traveling… and these are all guesses. What do we look forward to? What's the next thing to eat! Sometimes I only remember the venue where we're going and what we ate last time.
GW: What does sustainability or environmentalism mean to you?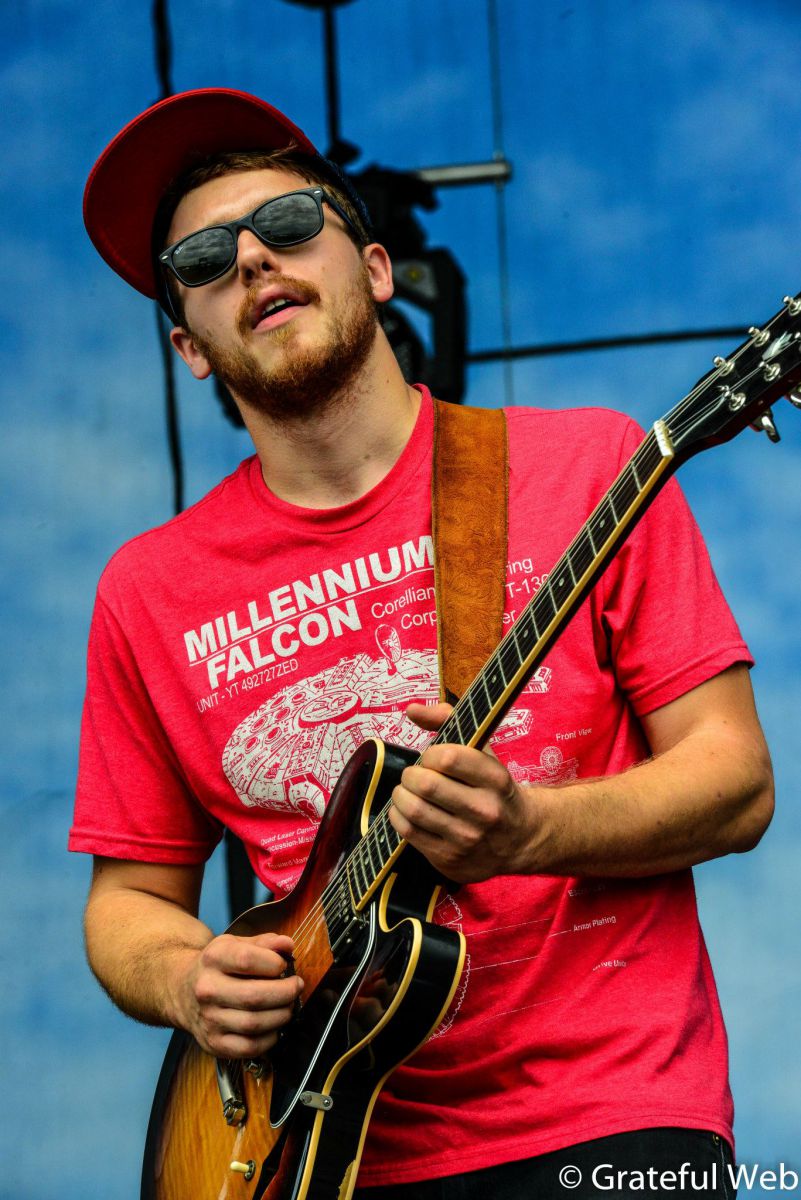 Matt: For me, environmentalism is just being aware of the role humans play on the earth and what our impact is. Being aware of it is the first step, then doing what you can to help preserve what's here. That's great for Homegrown on the River to make the attempts to stay as environmentally friendly as possible. It's tough for a band. We have to get places, we have to get to the gig. We're in a big vehicle, guzzling gas. You try to be aware as you can and do the little things that you can. So, it helps when a festival is taking the steps to do that and offset the impact. I think that's a really positive thing. 
GW: Any tips for maintaining a sustainable lifestyle while on the road?
Matt: Sustainability is something that you could apply to ourselves as well. We need to sustain ourselves too. You're living in a bus, you don't know where you're going, you don't know where your next meal is all the time. So, we try to keep healthy food on the bus. You have to be aware of what you're putting in your body and how you are treating yourself. We're on the road, this like a 7-8-week tour. First you have to sustain yourself.
GW: As musicians do you find conflict or confluence when practicing your environmentalist ethics?
Matt: I think the hardest part is being on the road all the time. It's not easy to maintain all the things you may do while you're at home. You can setup a lifestyle for yourself at home where you're making sure you recycle and do things as environmentally as possible. It's tough when you're rolling through the country and trying not to waste stuff. We constantly try take steps to improve as we go.
Charlie: Yeah, you don't have a kitchen so getting food that's not in single use plastics is tough. We've tried to bring canteens instead of using cases of water. It's a commitment so you really have to prepare and have the right mind set.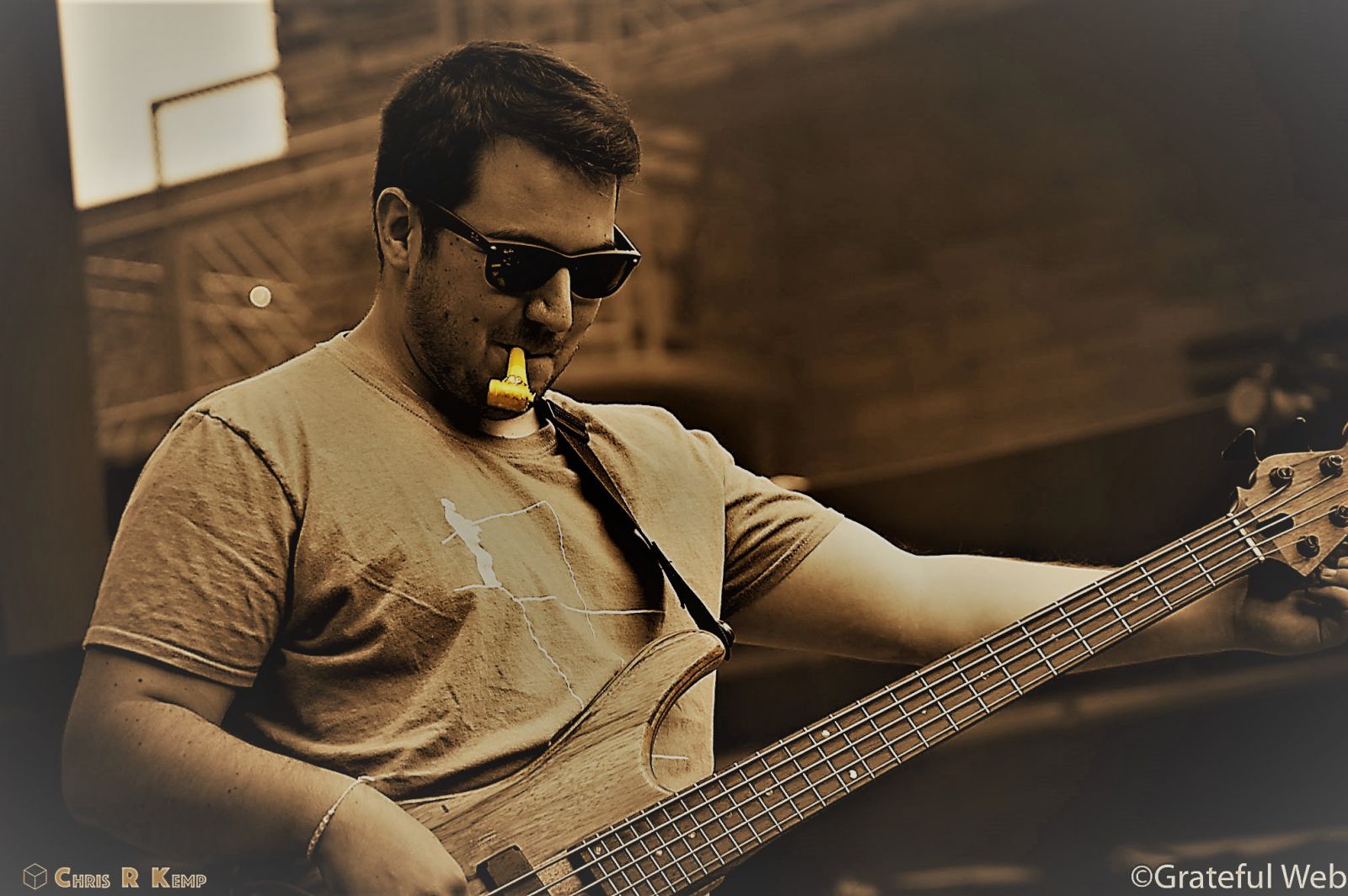 GW:  Last year, in their inaugural event, Homegrown on the River Music Festival produced enough solar powered energy to offset 80 percent of their total usage. TAUK is also familiar with the practical power of the sun. Tell us about the production of your latest album, Sir Nebula, which was produced in a solar powered studio.  Did performing in a studio powered by the sun influence the 'cosmic' feel of this album?
Matt: I don't know about the influence it had. Who knows, you can't always tell what's at work. Where does inspiration come from? No one knows…  But I would say the fact that the studio is running on solar is really cool, and goes to show that you can run an entire recording studio on solar power. They actually have power left over and will get a check. So, you can run an operation on solar…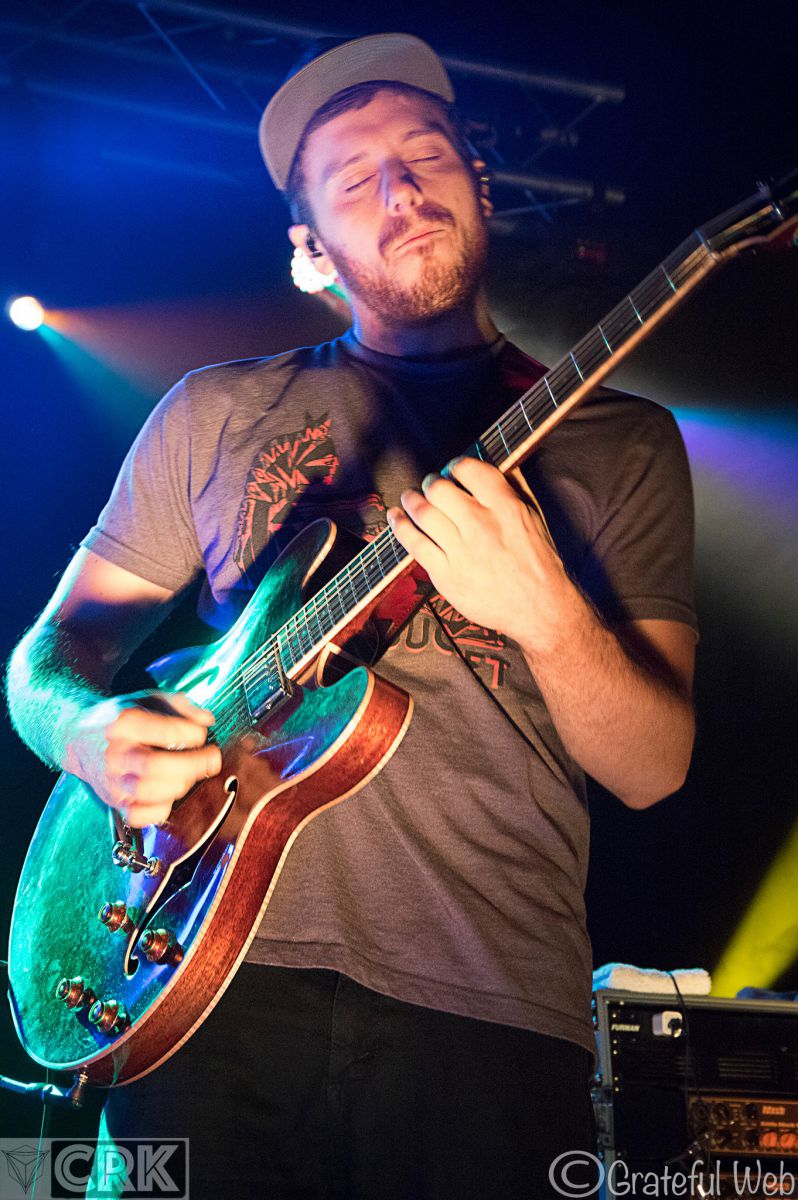 Charlie: That place is cool because everything inside, including the building is recycled. Everything is already used. The lining on the walls and the padding in the studio is recycled denim. Its intent is to be as environmentally friendly as possible. It defiantly sets up certain vibes when you work there. I would say the good intent helped us.
GW: Let's give those guys a plug it's the: Plastic-
Charlie: Solar Powered Plastic Plant Studios in Los Angeles, California.
GW: In your biography, you mentioned how 'Sir Nebula' is a more free-form album with more improvisational aspects then previous albums. Once something is recorded and released, is that the end of the improvisational influence for that piece? Are any of your older tracks still evolving?
Matt: Once we record something it's never finished. Even when it goes on the album. I think 'Sir Nebula' definitely had some more loose improvisational feels on the album itself. Which is something we do a lot live so with this album we were more comfortable in the studio where those elements came in and were strong enough that we allowed them to become parts of songs. Some of the songs that we stretched out a bit. Its still a different type of improvisation in the studio. You go in and you do a run-through of a song and all of a sudden that new form can be what you're basing the recording of that song on. Once that is all finished and we go play it live it can be totally different. Some songs we change the forms of them after they're recorded. There's one on the new album called "Where you are" and we just changed the form again recently for playing it live. Sometimes it just translates different.
GW: In other articles about TAUK I've read, I'm very impressed with your longevity and ability to adapt. You've seen trends and scenes come and go…  How do you look at your art in relation to time? How has your view of your creations changed with time?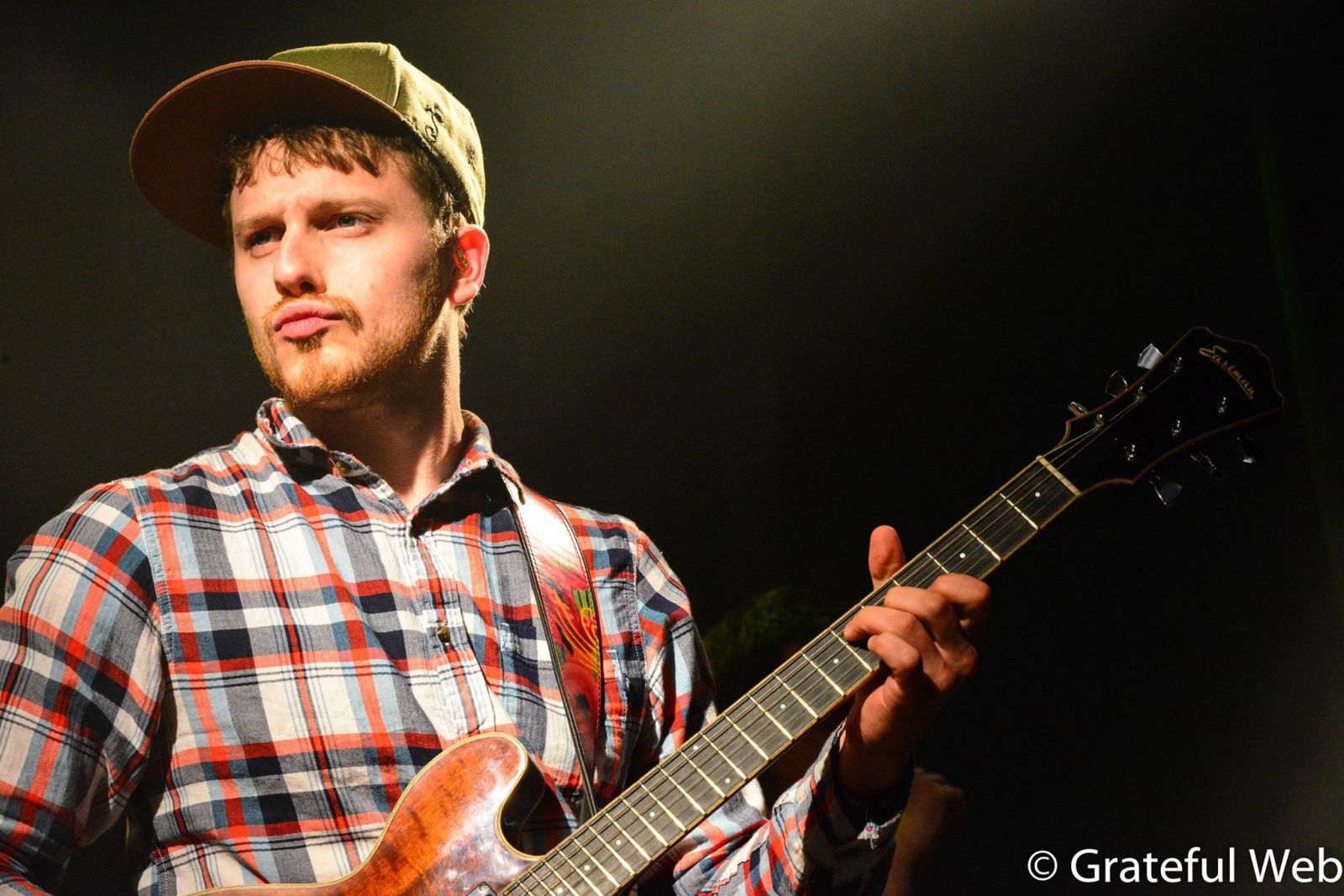 Matt: Longevity is a goal, and it's the name of the game. It's important that we are able to grow and we're able to change and we're able to adapt. That's what we're always going to want. We don't want to be something that's stagnant. So we're always trying to work on new stuff and push ourselves in new directions. I feel once you get comfortable with where you are that's when it can get boring and you never want it to feel boring. It's always got to be exciting, it's always got to be a challenge. So, yeah, we want this to last for a long, long time. Part of that is just continuing to grow as a band. Four, five years ago when we were just starting out, there was a lot more questioning. Not that there isn't any now, but there was a lot more questioning of like, what are you trying to do. We were kind of just dabbling in this idea of having a fully instrumental band. At that point, it was something that we were trying to see if it would work. It started to catch on and as its gone on its become less of HOW are we going to do an hour and a half or two-hour show of instrumentals. It's become less of that and more of, cool, now we have it down, how can we manipulate it, how can we craft it. We're a little bit more sure and confident of what we're doing so I think that allows us to push ourselves and go in different directions.
GW: I've read that you're hoping to expand your efforts to include composing scores for film and television. If you could create a theme song for any classic film or television 'reboot', what would it be?
Matt: …Oh Sh— a reboot?
Charlie: Nightrider.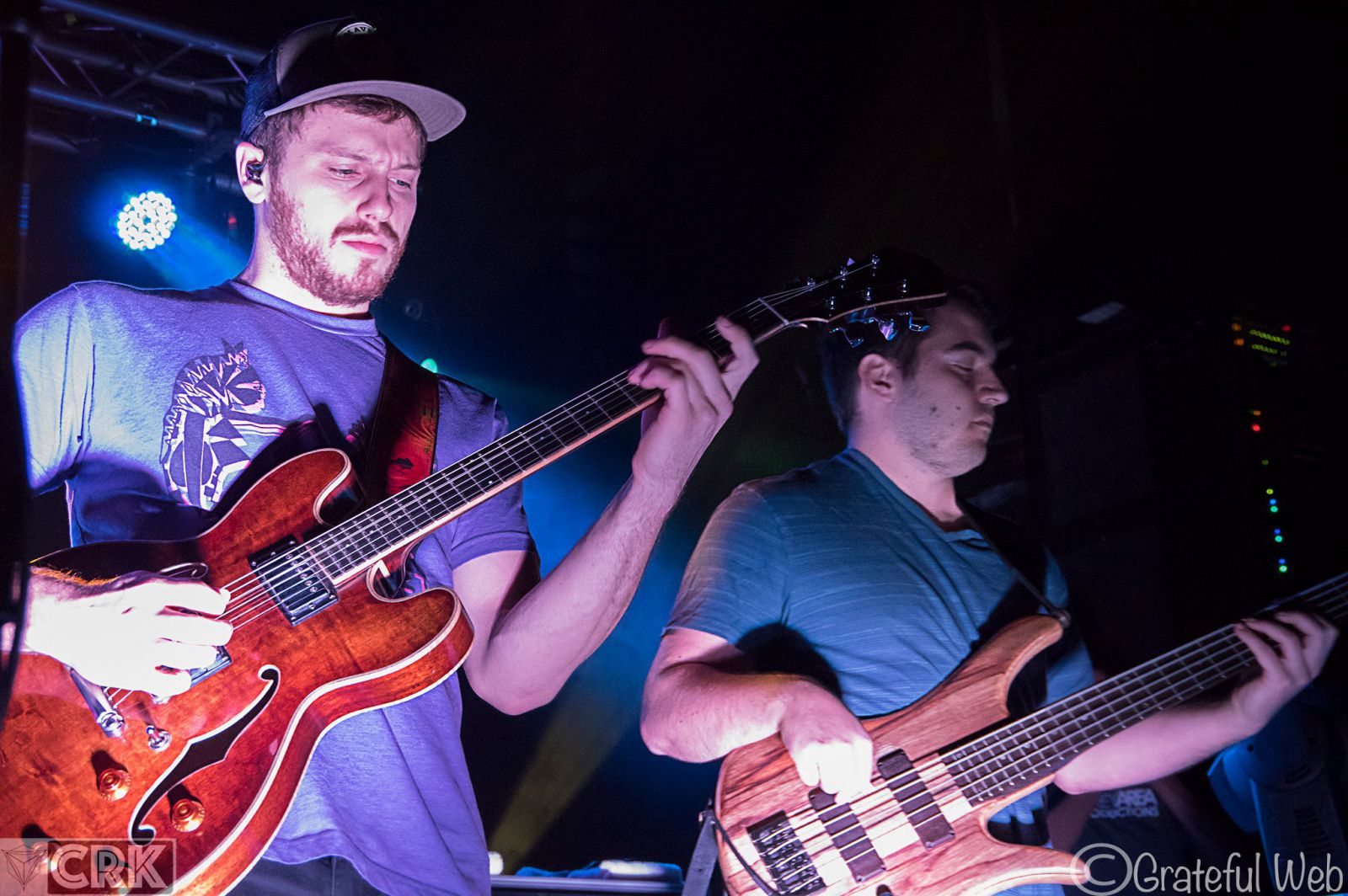 Matt: How are you going to top that song though? It's already so good.
Charlie: Just do it new.
Matt: I'd like to rewrite the theme song to… damn, Batman already has a good one, Star Wars has a good one…
Charlie: Power Rangers?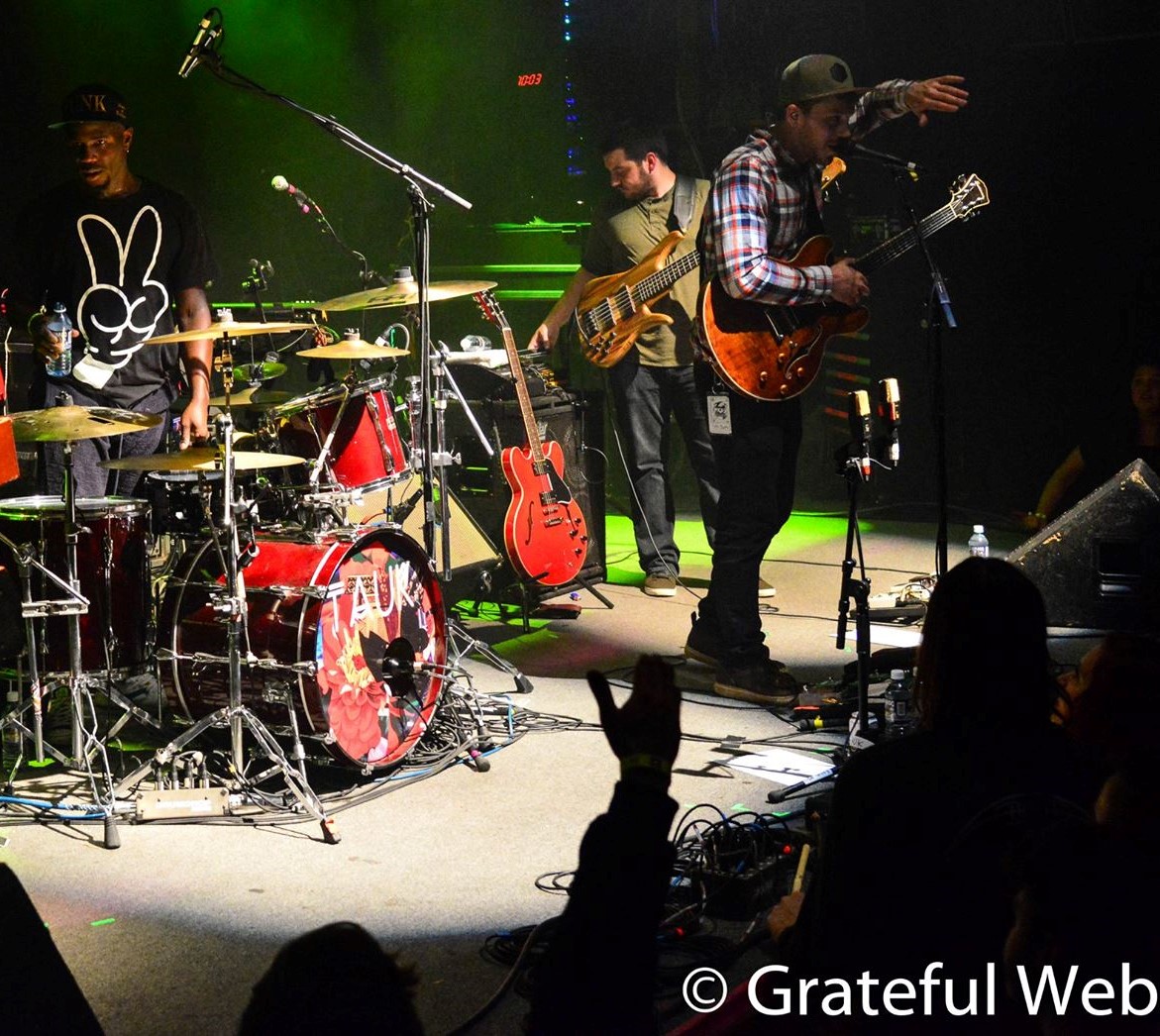 Matt: Man, that is tough, any of those.
GW: Are there any future publications, new albums, film scores, or anything really that you can divulge some details about? We love 'insider scoops'…
Matt: There's another album coming. At some point. We don't know when. But we do know it will happen, at some point. That's kind of always the case. Hopefully later this year, or early next year we will be getting in the studio again. We already have a lot of new songs in the works.
GW: I've heard that you guys have an open challenge against any other band in a game of 4 on 4 basketball. Has anybody taken you up on that? What's your record against other musicians?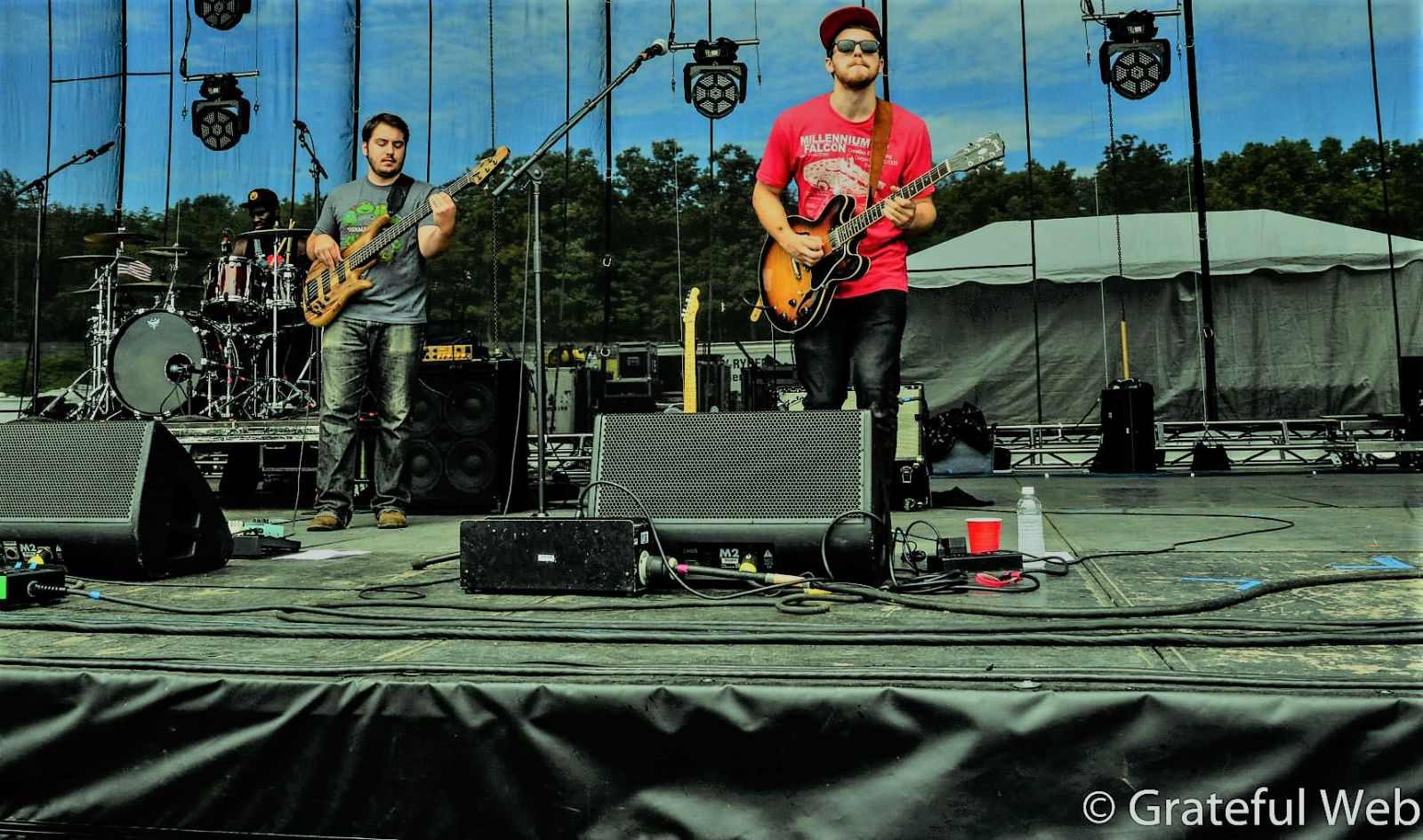 Matt: We've played a couple bands so far. With great success. We haven't lost.
Isaac: Y'all talking about basketball?
GW: Yeah, who have you played?
Matt: Well if we're going to be honest about it…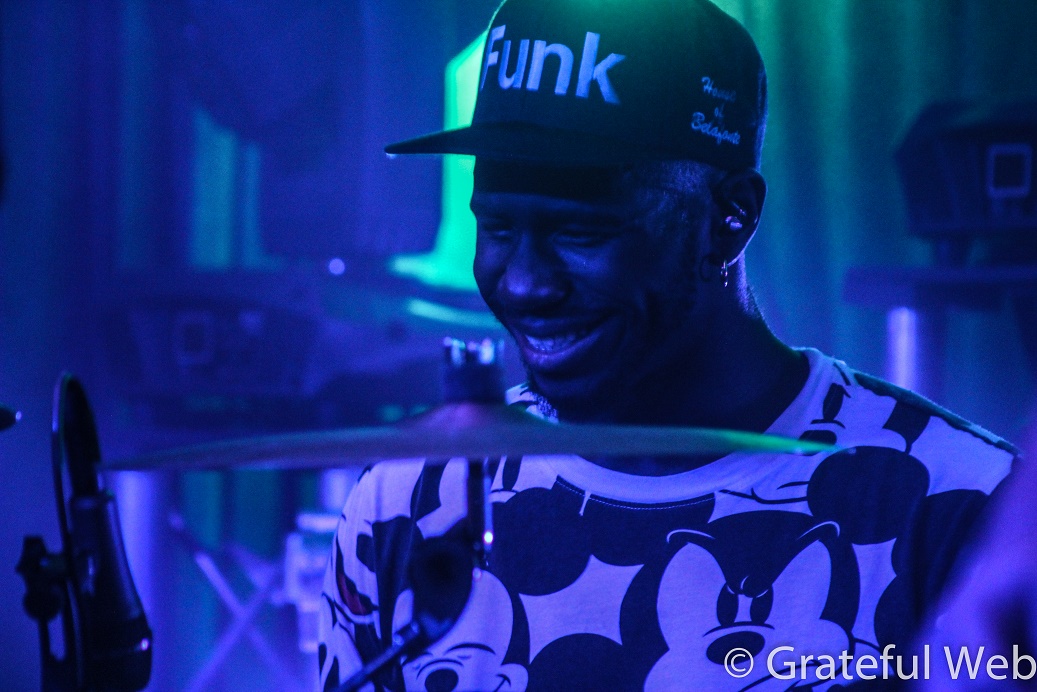 Isaac: We've played Umphrey's…
Matt: We've played Papadosio, The Main Squeeze,
Charlie: We took on a whole festival one time… at Camp Barefoot.
Matt: We're ready for rematches too…
Isaac: So, if anybody is feeling froggy… LEAP!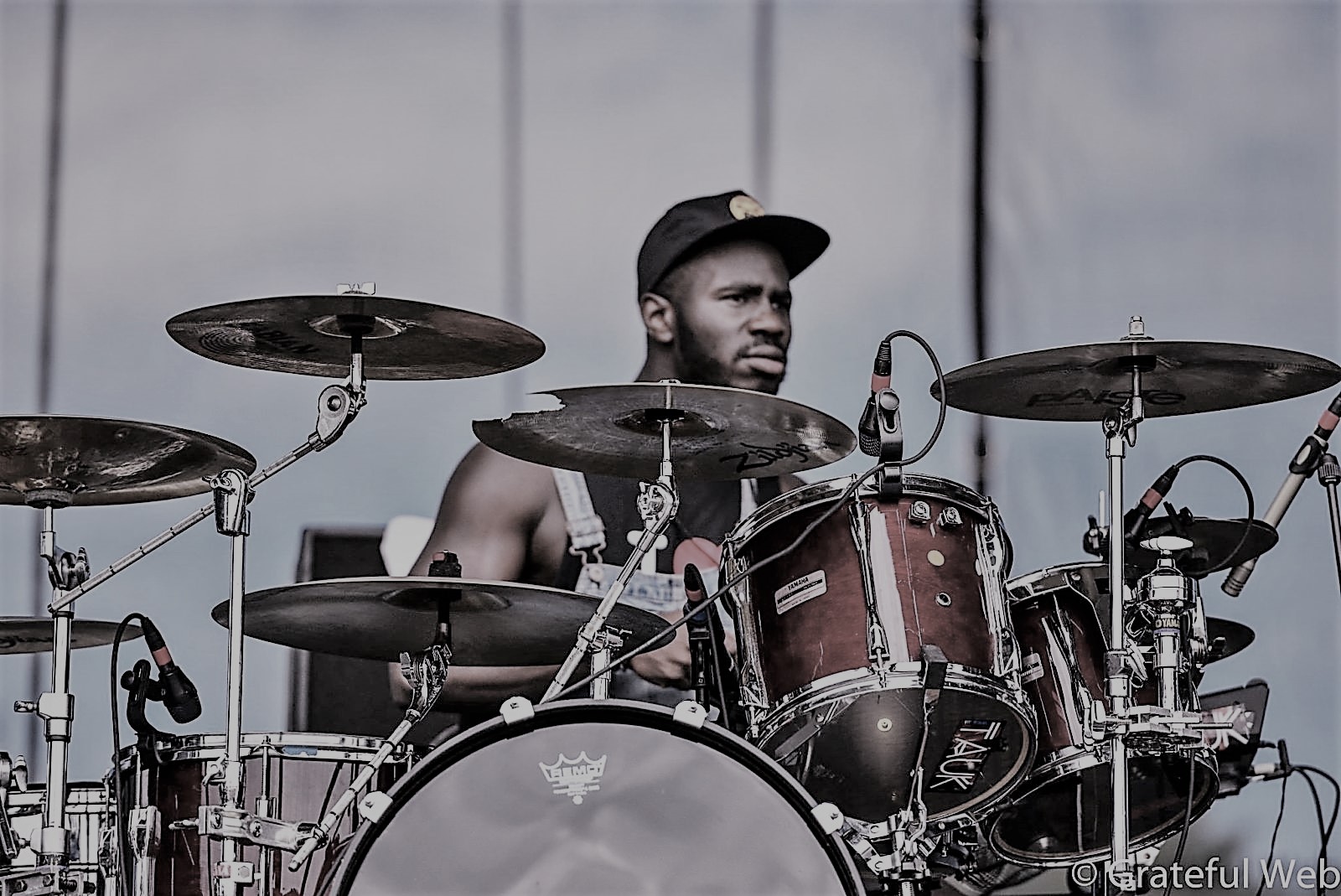 GW: The floor is yours gents, anything you would like to talk about or ask us?
Matt: Come see the shows, check us out.
Charlie: We're trying to always refine what we're doing and put out the best show we can and change it up as much as possible. Catch as many shows as you can