Not many music ensembles stand the test of time. Most can't even handle the road… 29 years now, Widespread Panic has been king of the road.  Located in a considerably small municipality, the Arkansas Music Pavilion played host to a smorgasbord of colorful 'spreadnecks', some who have been on tour with the band all spring and summer and were more than proud to tell tale of a moment at a previous show. Having been two years without visiting our great state, I feel the mostly southern crowd made Panic feel right at home.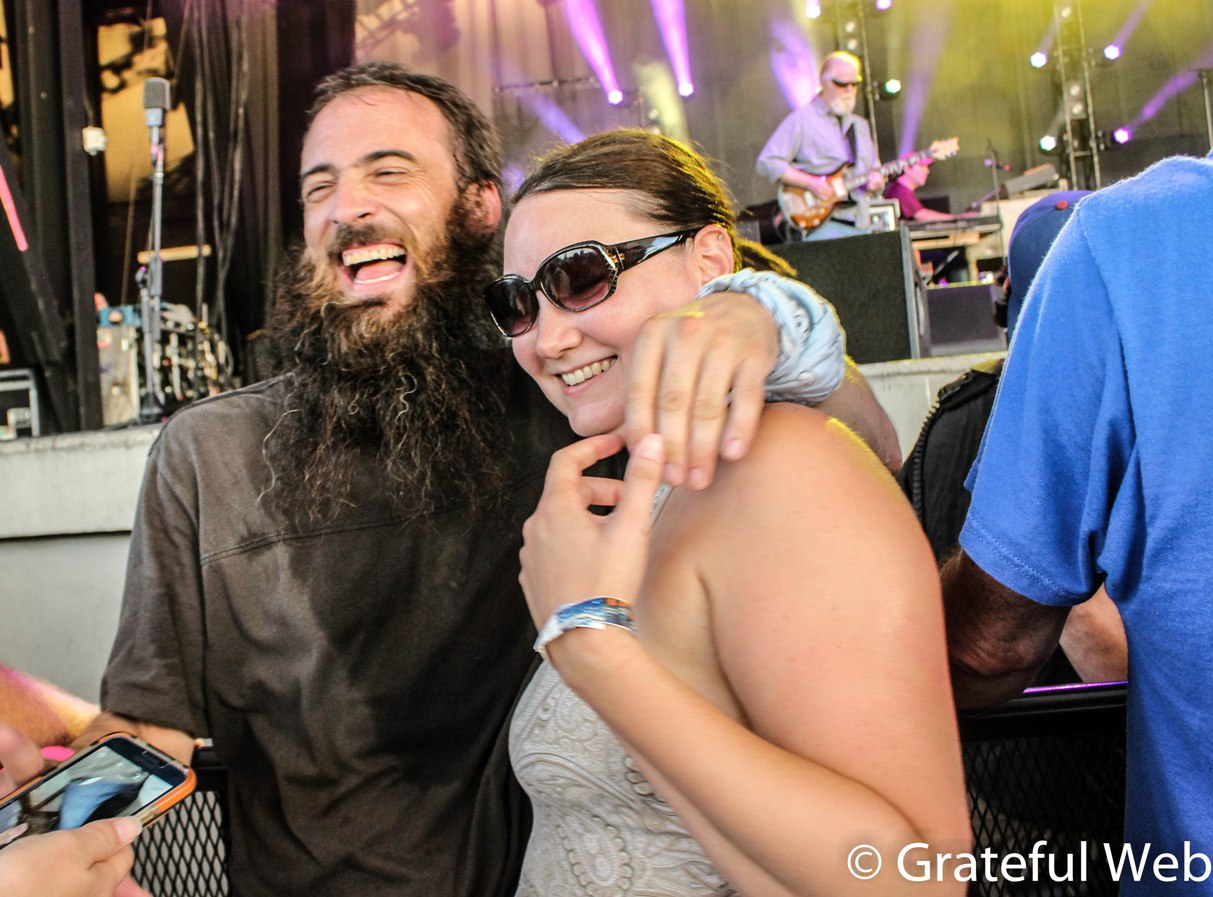 Taking on an absolute cold stage with no scheduled opener, these stories along with the buzzing lot scene and a few local pre-parties had anticipations for the stellar night to come running most high. Since the inception of jam bands the scene has been busting at the seams with various intricacies. Staying true to their roots with melodies steeped in blues and southern rock, the simplest things in life are often the most refreshing.  This held true for Friday night's show. Minimal effects and production, just raw talent melting your face.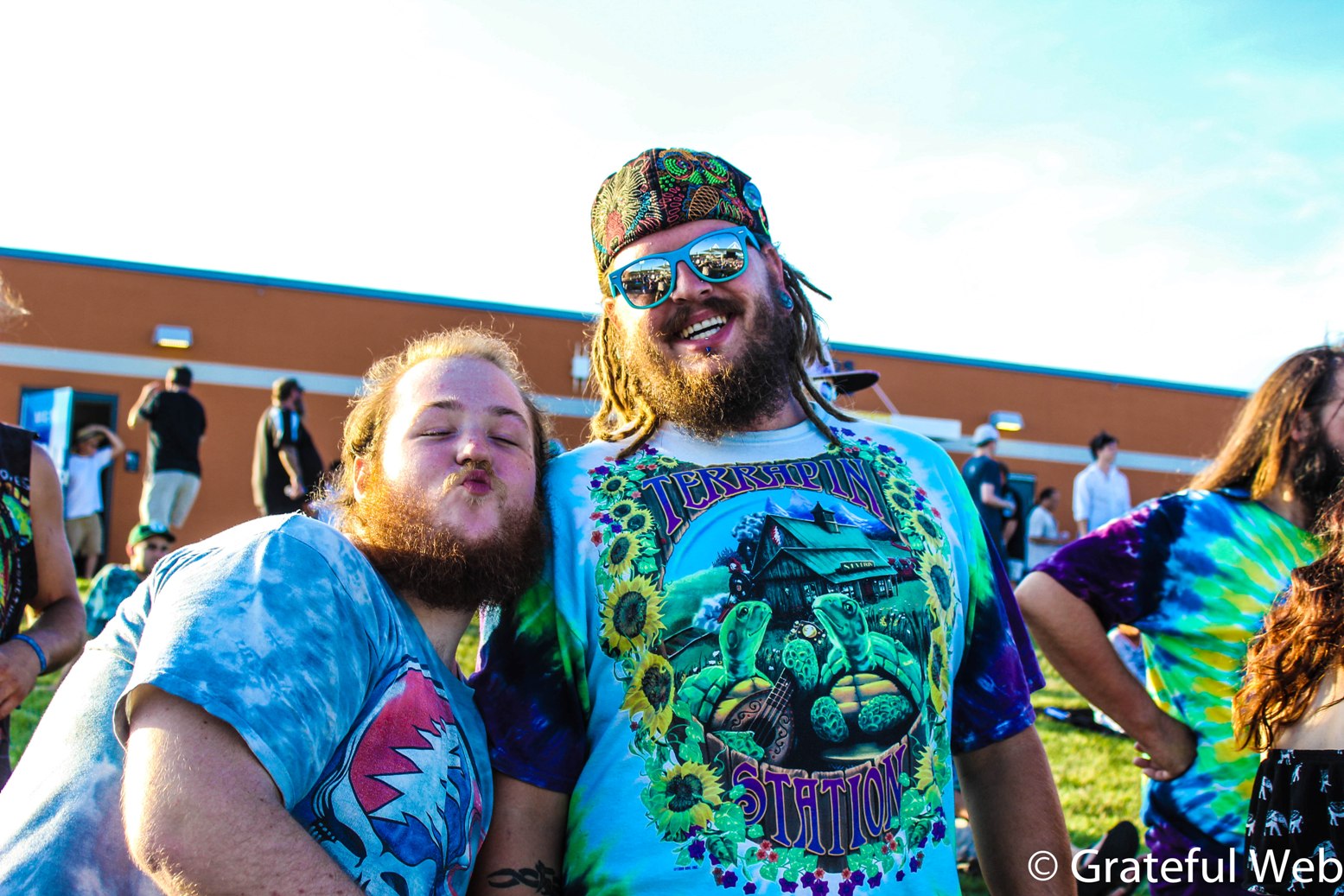 The peak of 2 set performance came in a spectacular percussive duet. It's not often I rave about the lights or visual production but it was some of the simplest effects during the drum break that literally had me spinning and highlighted the incredible performance. As the floodlights dimmed the row of lights above the band started to spin, one at a time and right to left. Like we were all inside a horizontal rainstick, beans bumping to the beat… spinning spinning spinning…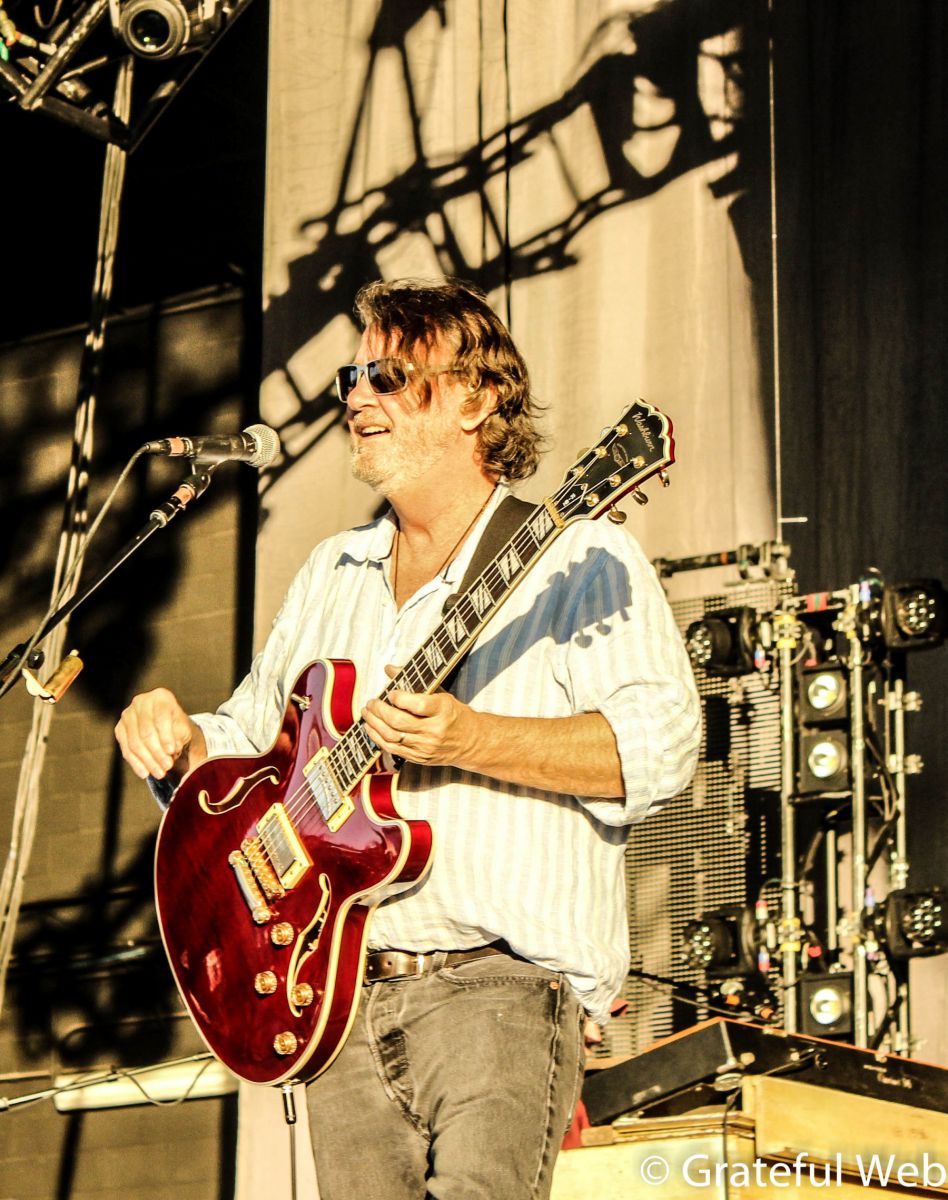 Filling in for Todd Nance, Duane Trucks on the drums melded right into the landscape drawn by John Bell, Jimmy Herring and company.  Domingo "Sunny" Ortiz also took part in this 10-minute percussion feature. Hands ricocheting between various instruments, Ortiz seemed better equipped than Inspector Gadget.  Rhythm unorganized at times as the duet sampled worldly tribal influences that brought everyone to their feet. It was like a march to war, sending us out into our respective worlds to continue the good fight.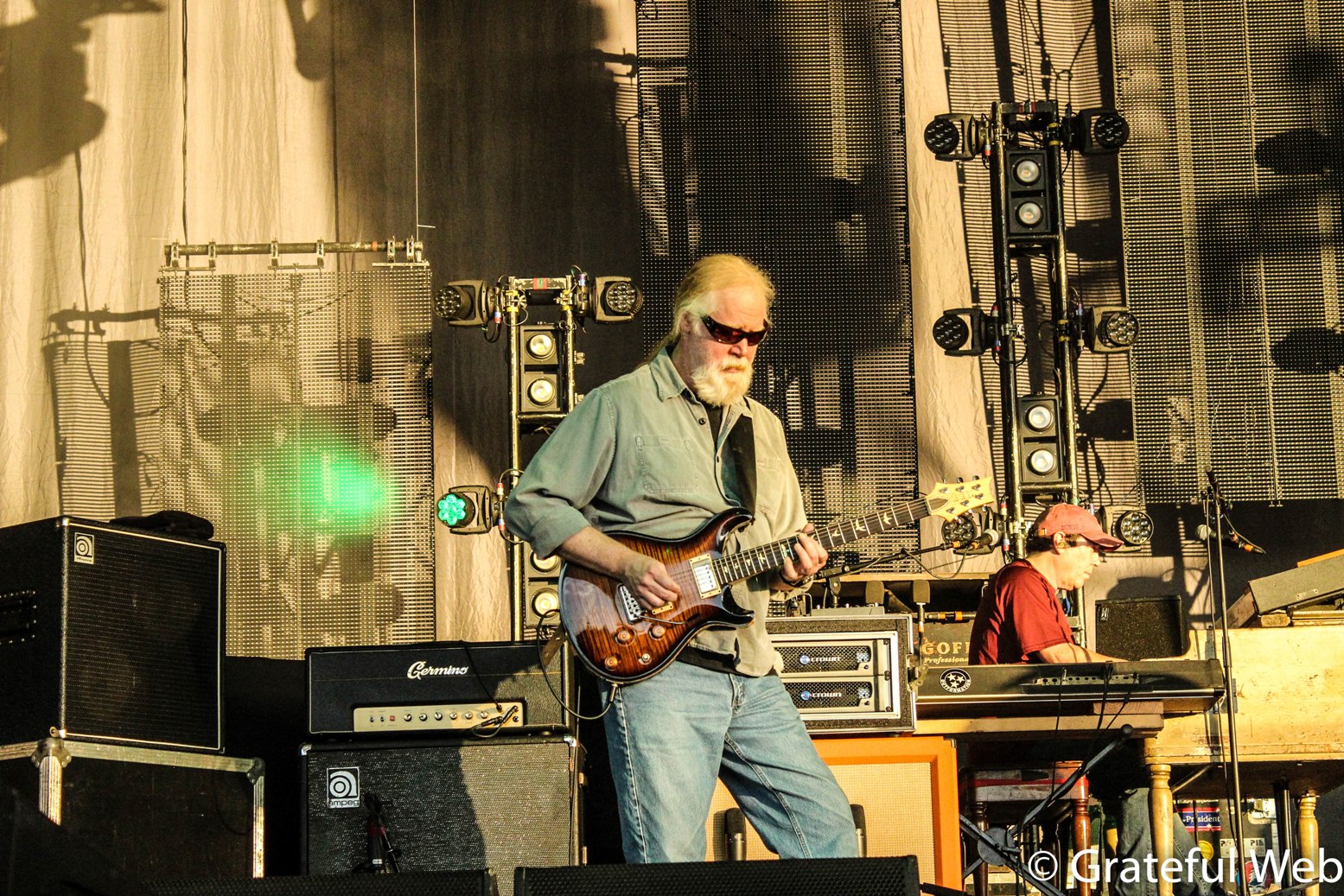 Afterward, the band wrapped up the summer segment of their 2015 tour with a performance each in Mississippi and Kentucky. This fall you can catch Widespread Panic October 23rd,24th,25th as they play three consecutive shows in Milwaukee, WI before their annual Halloween celebration, October 30th and 31st in Ashville, NC.   Panic has also just announced that a three-night stint in Atlanta, Georgia to celebrate New Year's Eve on December 29th, 30th, 31st.