Los Lobos played an intimate acoustic performance on Friday night at the Boulder Theater. The Mexican-American rock and roll band who are probably best known for their work on the "La Bamba" soundtrack brought the house down, but had a bit of a hard time keeping the show fully acoustic. The theater broke out the auxiliary chair stash for the performance, filling in the normally empty floor section. But let's face it—Los Lobos doesn't really play sit down kind of music.
David Hidalgo (vocals, guitar, and accordion), Louie Perez (vocals, guitar, and percussion), Cesar Rosas (vocals, guitar), Conrad Lozano (vocals, bass), Steve Berlin (horns, keys) and Cougar Estrada (drums/percussion) kept a strong acoustic element throughout the evening, but couldn't fully resist the urge to plug in.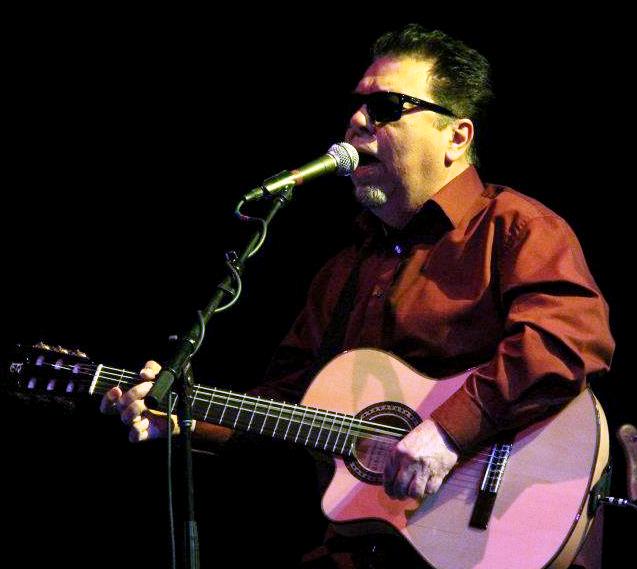 The show started off more on the acoustic side and got more electric as the evening wore on. They ran hard through the folk and the rock and roll in Spanish and English, including fan-favorites such as "Angels of Dirty Faces," "Saint Behind the Glass," "The Neighborhood," "Don't Worry Baby," "Cumbia Raza," "Evangeline" and "Let's Say Goodnight."
Hidalgo relentlessly traded licks with Rosas and Perez, and swapped his guitar for the accordion on a couple of songs. Berlin was a force on sax and flute, adding an essential Spanish flare that is key to the groups sound. These guys have been doing what they do for over 30 years now and show no signs of slowing down. Their set, over an hour and a half long, ran the crowd ragged, ending strong with a cover of Buddy Holly's "Not Fade Away" and "Bertha" by the Grateful Dead.
From the first song and on into the evening, there was a gentleman in the front row who stood up the whole time, dancing and singing. Security asked him to take his seat, but he completely ignored the request. As he was essentially harmless, he was allowed to carry on. A few songs in, Rosas smiled at the man and asked "que pasa, amigo?" The guy smiled back, knowing that he was the first to ditch his seat that evening, but would not be the last. Sure enough, by the end of the night most of the chairs had been pushed aside to make room for the full on get-down.