Marco Benevento returned to The 1Up-Colfax on 7/25 for a fun filled evening of Piano Rock. Having never seen either Marco Benevento or his opening act The Jaden Carlson Band I didn't know what to expect.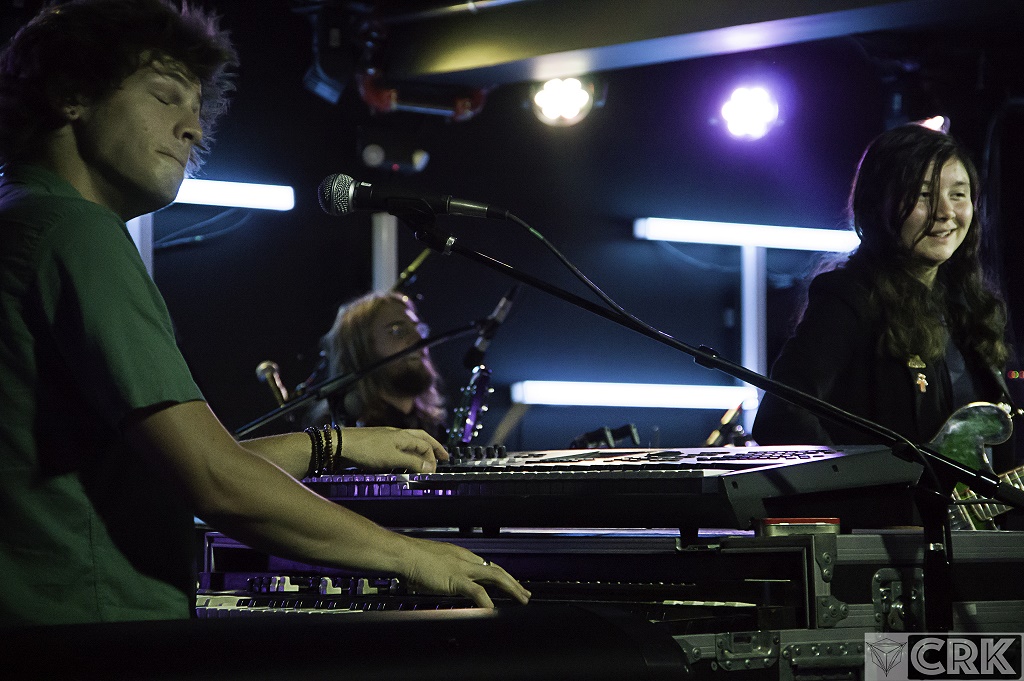 The Jaden Carlson band is a name worth remembering. Comprised of 15 year old Jaden on Guitar, Will Trask on drums and Eric Luba, this trio is something to behold. Playing a mix of rock, jam, pop and funk JCB was stellar. We all appreciate natural talent and Jaden is rife with the stuff. She was consistently nailing fast and technical riffs and transitions. However Jaden is only 1/3 of this unit. Will Trask is highly energetic and powerful with his drumming. Eric Luba is described as a "Jedi" because he is doubling as a bass player and keyboardist. I do not know many people who can ably play bass lines on one hand and treble on the other. It basically takes an ambidextrous to do this, let alone do it at a highly technical level. Keep an eye on these guys. They'll be playing the big leagues sooner than you think.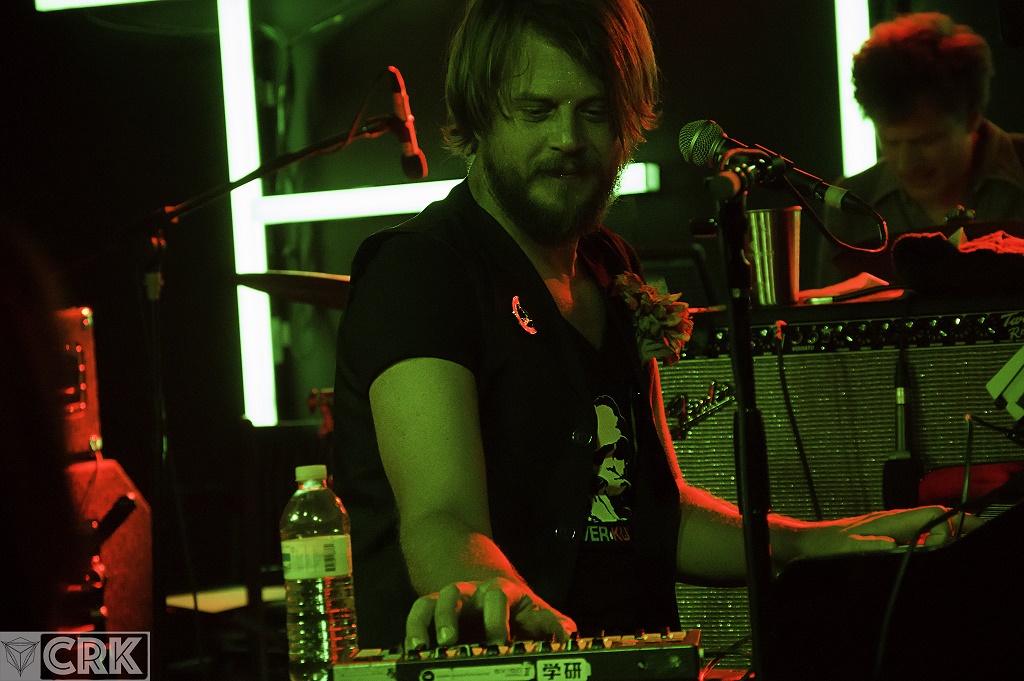 Marco Benevento and his trio jumped on stage for a very energetic evening of music. Marco has an extremely unique style and sound. He utilizes multiple instruments and on top of that he has modified his existing instruments. I've never seen a piano with guitar peddles worked into it. I believe he rigged pick-ups onto the piano strings and into his peddles but I'm not sure. Marco proceeded to seamlessly blend pop, rock and progressive elements into a fantastical but grounded sound. His energy and personality was really conveyed through his technical playing and unique techniques. Marco Benevento's stylish and fun music is worth checking out, blending genres, styles and techniques into a ball of playful art.