I have been blessed with the opportunity to share my very first Northwest String Summit experience with you all. I will do my best to honor this festival's long history, while explaining my first experience, not only with this festival but at Horning's Hideout. This festival is in its 18th year here in Oregon, and it's hard to think of another festival in such a serene location. That's a whole generation of people growing up in this festival, which is something very unique and beautiful. The family roots that are set here run deep, and I can't even pretend to know about all of them. The community this festival has created is unlike any other I have encountered in my many years of attending such events. Either you've been coming for years, or like me, this is your first time, but you'll find your place and people on the hillside all welcoming you home. Strummit is known for its "Kinfolk" community, which started with the band Yonder Mountain Sring Band. From what I have gathered, this group strives to be supporting and loving to each other and share in their love for good music and good times. They promote a message of love and understanding for all walks of life, and they are one of the reasons Northwest String Summit has existed for so many years, the community and love that surrounds this festival is unique, to say the least.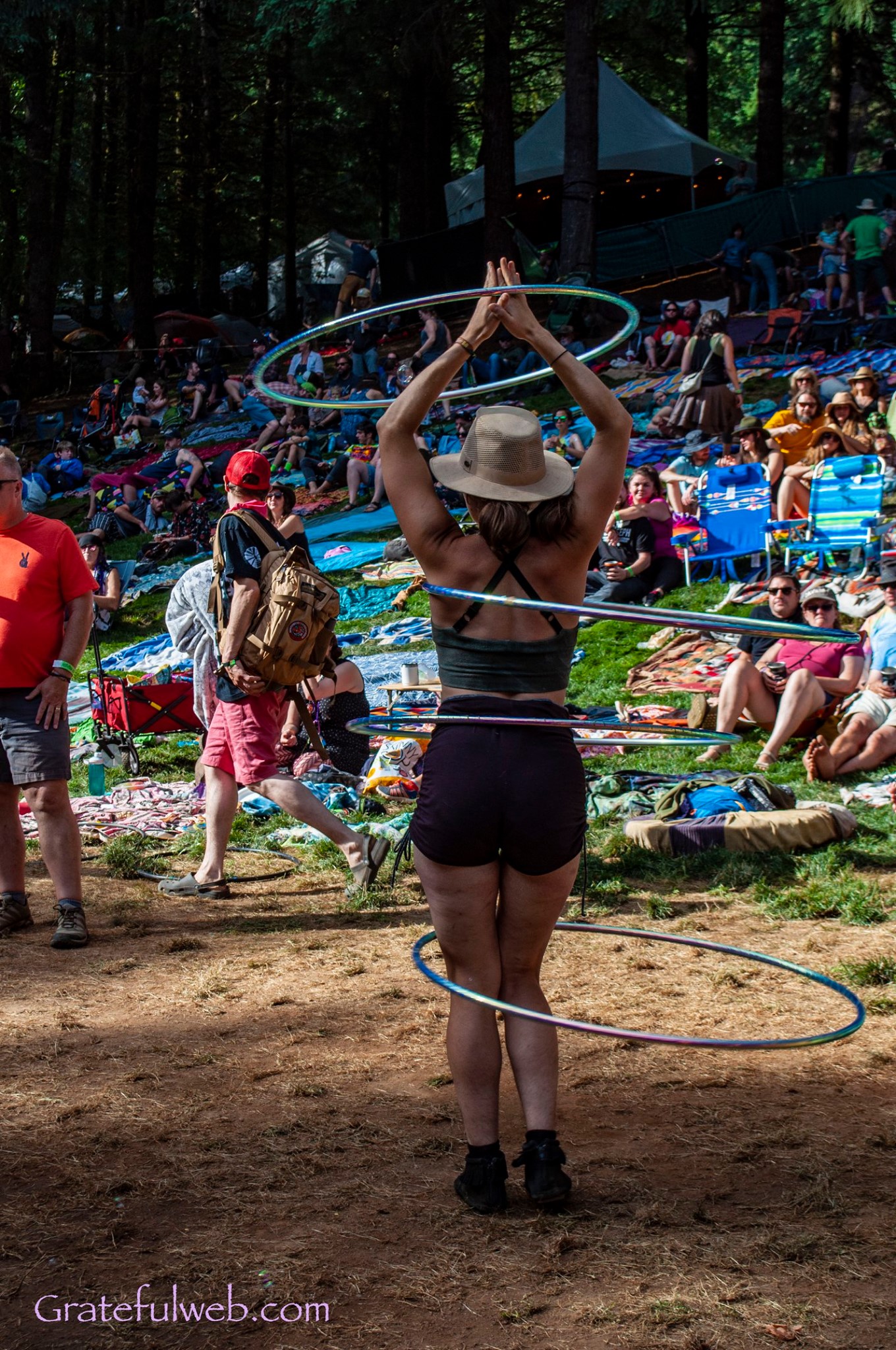 As I pulled into the festival early on Thursday, July 18th, I was surprised by how quickly we got into the grounds. In my past life, I've waited in a line over 24 hours to get into a festival. Not only was it super organized at the gates, but I cannot stress enough how friendly and helpful all of the staff were. I'm not sure I've been to a place where the venue employees have treated the patrons so well. No shouting at cars and one-word answers, in fact, almost every employee or volunteer I encountered told me to have a good Strummit. Once I got in, I was in awe at the beauty of the grounds. Horning's Hideout is nestled in the rolling hills just outside of Portland, in a place where the pines grow tall and strong, and the sun shines through them turning the grass into diamonds. You camp among the great pines, where the friendliest festival taxi driver helps you deliver all of your gear to a perfect spot. At first, the grounds seem large and intimidating, but as you get to know the area, it's small and intimate, but not overcrowded.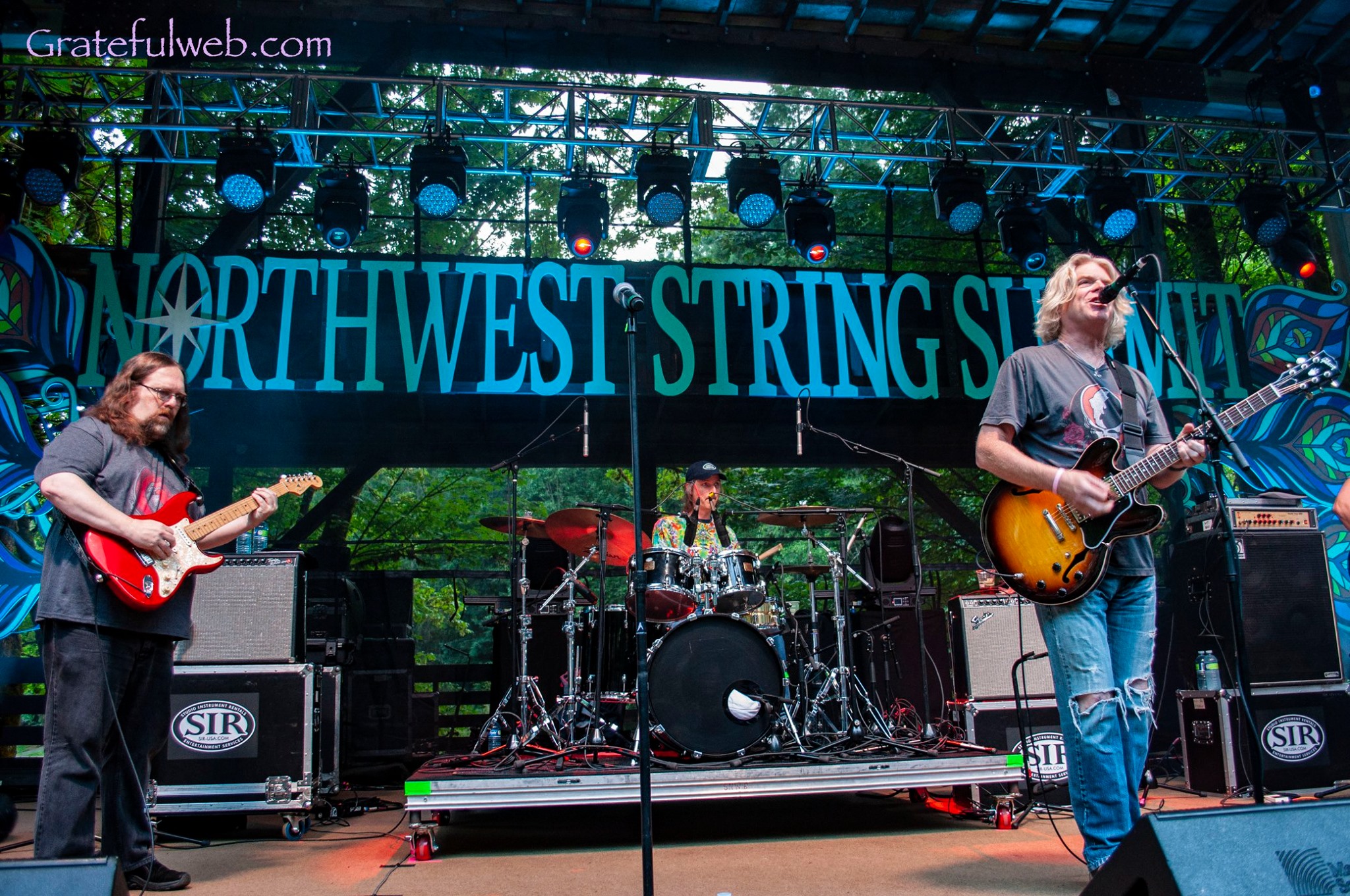 For me, the highlight of my Thursday evening, and my first ever night at Horning's, at the Northwest String Summit, was one of my very favorites, Dark Star Orchestra. Now, this is not to say there weren't some note-worthy talents playing that day on the four stages that this festival featured. To talk about every band, every set, every notable talent, or every sit-in at this festival would surely make up a small novel, but I'm going to do my best to mention the things that stood out to me personally. But to really understand and appreciate it all fully, you have to go and see it with your own eyes and experience it with your own heart. I don't mean to leave any stellar performance, unacknowledged, but each festival-goer knows that you have your own experience of the place, and you can't be everywhere at once.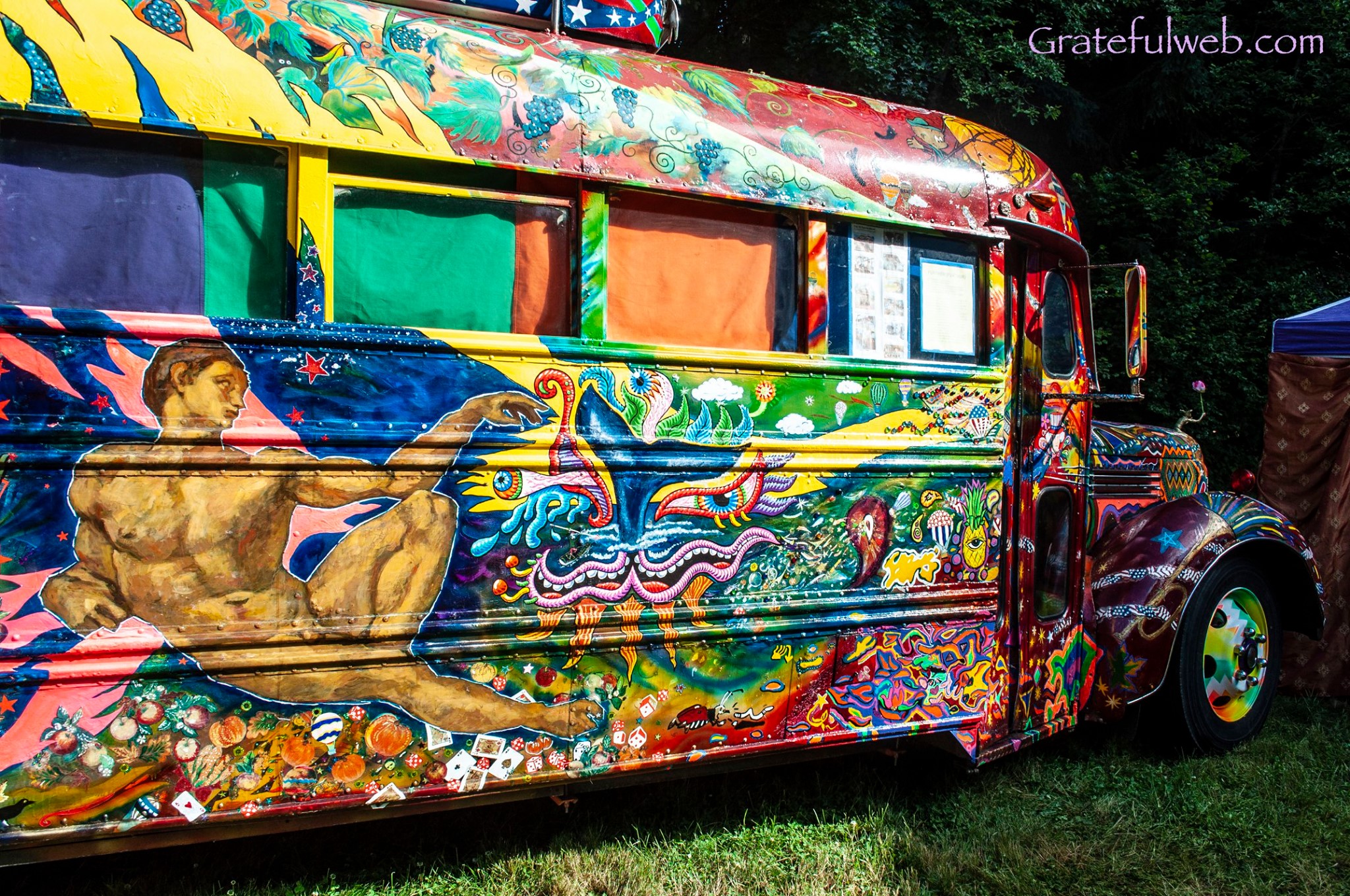 As I mentioned, one of my favorite parts of Thursday was the Dark Star Orchestra set. For this set, the venue requested they play and abbreviated version of the August 27th, 1972 show, which was originally played at the Old Renaissance Faire Grounds in Oregon, during which the documentary "Sunshine Daydream" was recorded. This set originally featured a 31-minute long 'Dark Star,' which DSO could not resist reproducing, and I have to say they really did it justice. You could see that the band was having the time of their lives playing their first set at the notorious Horning's Hideout. They closed the set with a killer 'Casey Jones' as the day gave way to night, we danced under the stars to some of our favorite tunes from the past. I retreated to the forest which was alive with the sounds of music, and good times underneath the moonlit pine trees. The sounds of distant violins in the cool night air lulled me into sleep.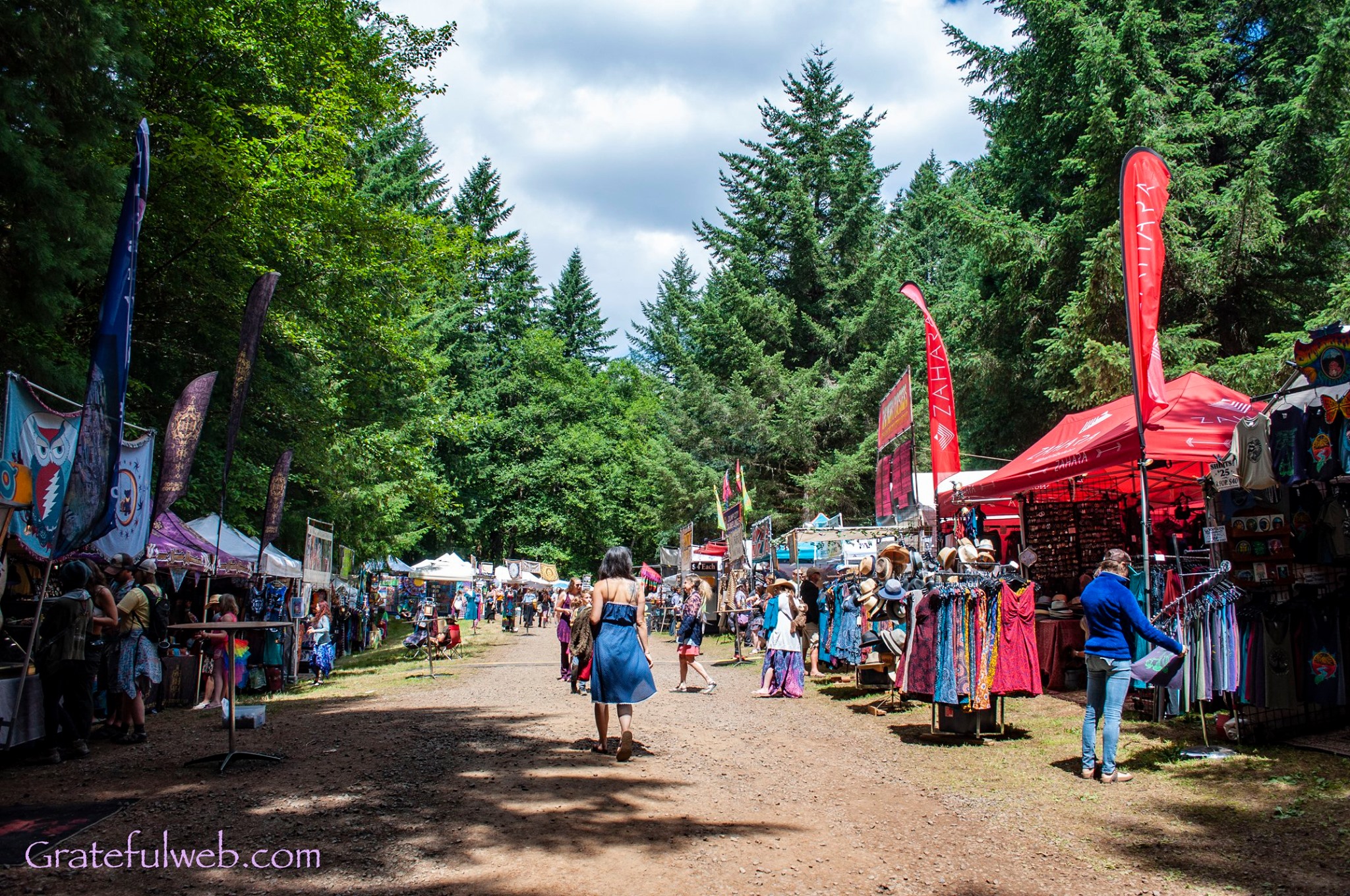 Friday morning broke, with the sun shining, the birds chirping, and the neighbors next to me warming up on their violins and string bass. I grabbed my best girlfriend, and together we wandered down to Shakedown Street. We scored the best vegan-friendly breakfast at the local juice bar and Hawaiian cafe. As we ate, we watched the sun reflect off the original Further Bus, and children dance in the bubbles coming from the roof. We wandered from booth to booth, checking out everything shiny and glittery. After filling our bellies with good food and our bags with colorful creations, we wandered down to the band competition and the first music of the day.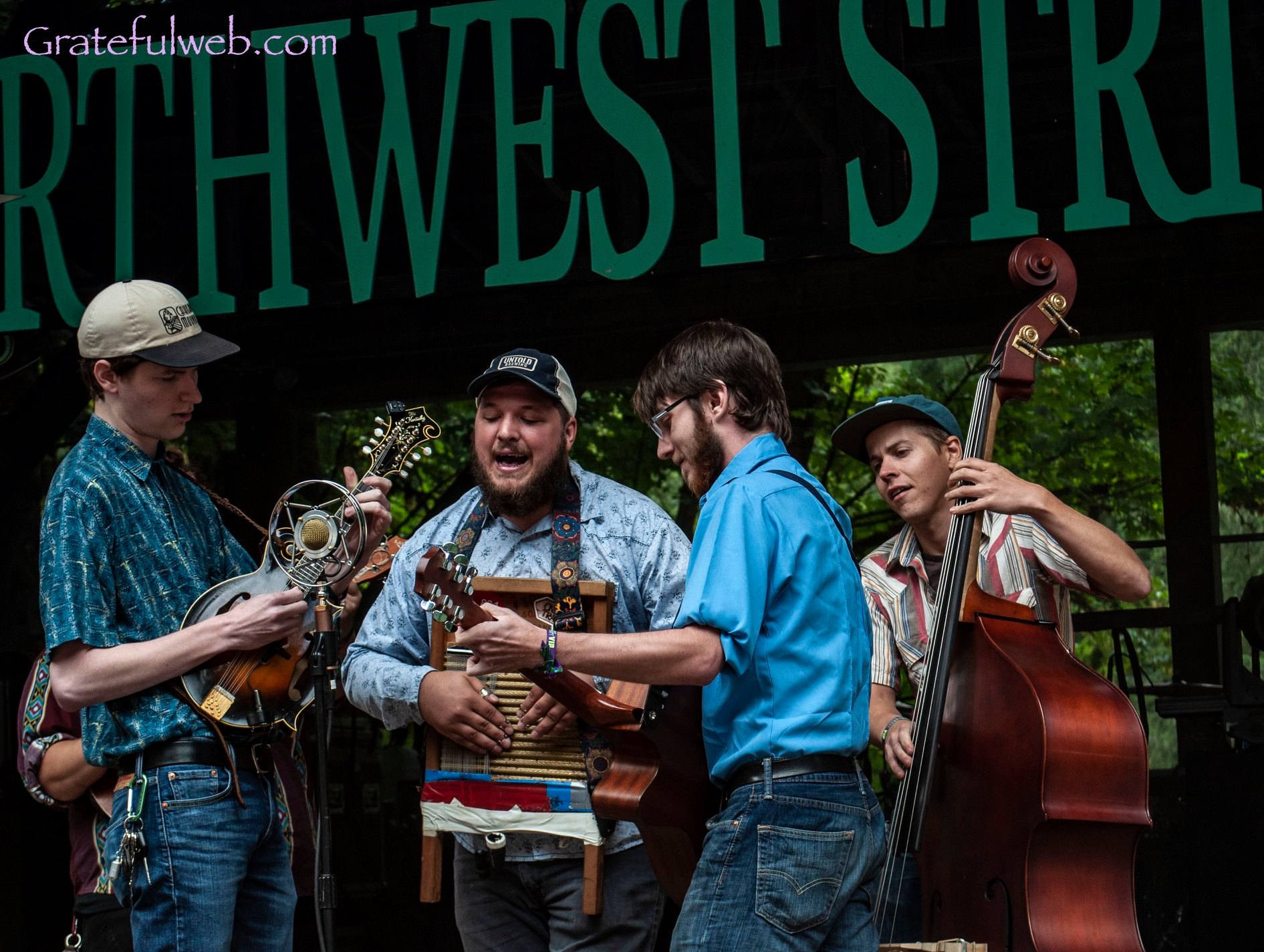 The main stage sits in the bottom of a valley, right in front of a lake. As we approach the stage, we see kids playing with a parachute, and I was immediately reminded of how much of a family event this festival is. It's encouraged to bring your little ones, to introduce them to the community of love that you can find in a group of like-minded people. Not only that, but there is an atmosphere of respect for families and children. All weekend long, there's a kid's camp, where there are endless activities to entertain the whole family. It was here in the first set of the day, watching the kids play with a giant, multi-colored parachute during the band competition, that I discovered a band who I won't forget shortly, One Way Traffic. This five-member group features not only five talented bluegrass musicians but also a washboard player. That's right, one whole person dedicated to playing the washboard, is there anything better? If there's one thing I try and walk away with at a festival, it's a few new bands to add to my playlist, One Way Traffic along with Banshee Tree are two bands I won't be missing when they are in my town.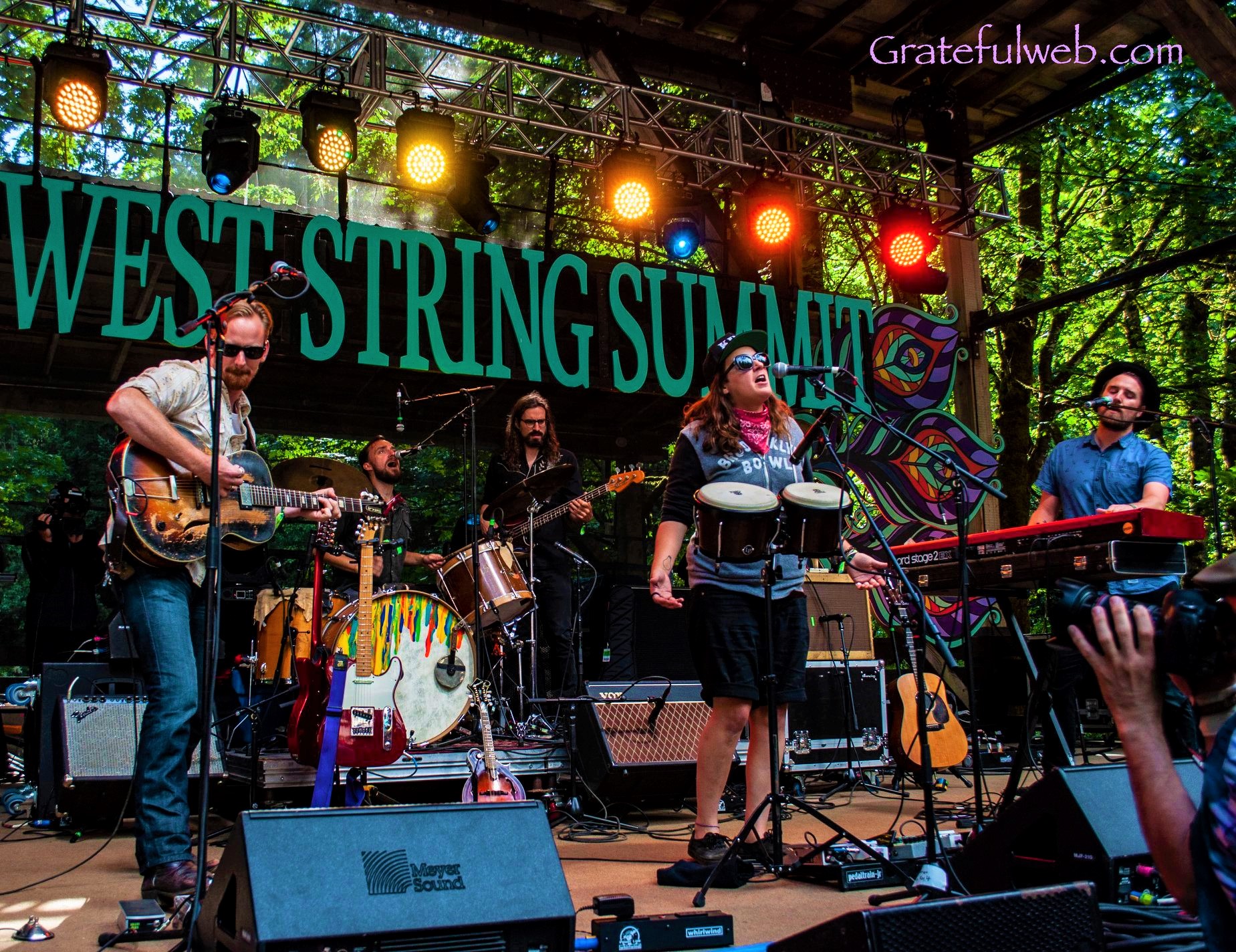 I also had a second first experience on Friday the 19th, my very first Fruition show, a band I've wanted to see for years and years. I have to say; they did not disappoint. There's no better way to welcome in a Friday evening on the side of a mountain top then with some high energy bluegrass. But the show everyone was waiting for was Yonder Mountain String Band, and boy was their first set a feeler.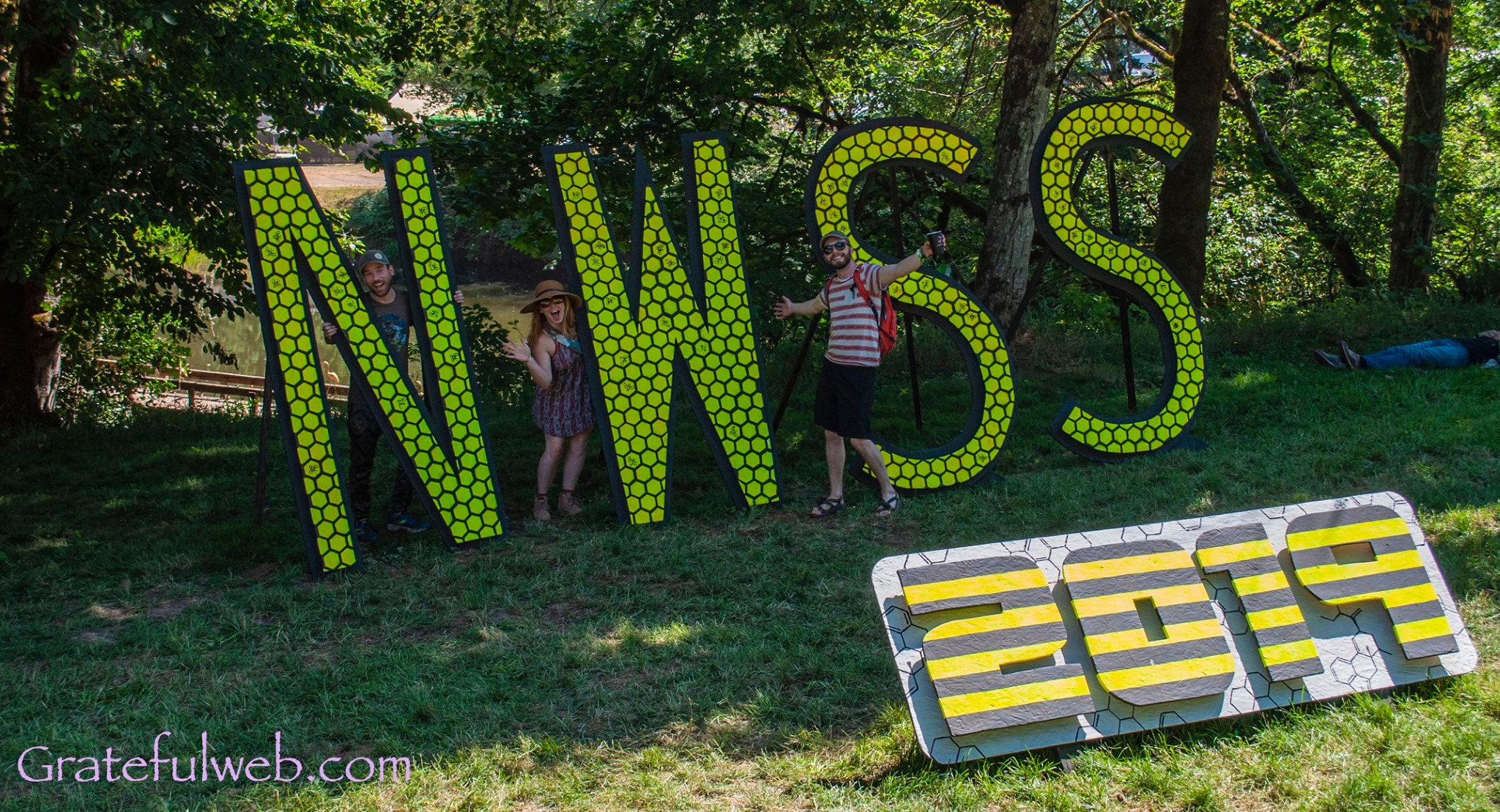 It's been a rough few months for the bluegrass community, with the passing of one of the greats, Jeff Austin, an original member of YMSB, and the Kinfolk family. His death hit me particularly hard, as I grew up in bluegrass with him. In fact, it was 20 years ago that Yonder released their first album, Elevation. For their first set on the mountain, they took us way back and played through this first album that they recorded with Jeff so many years ago. As they opened the set, they acknowledged their fallen comrade with nothing but love and respect; they dedicated this festival and the next sets of YMSB to Jeff Austin. They opened with "Half Moon Rising," and I couldn't stop the tears as I remembered years of playing that song in the warm summer nights of my youth. We truly lost one of the greats this year, but the love, community, and music he made will live on forever.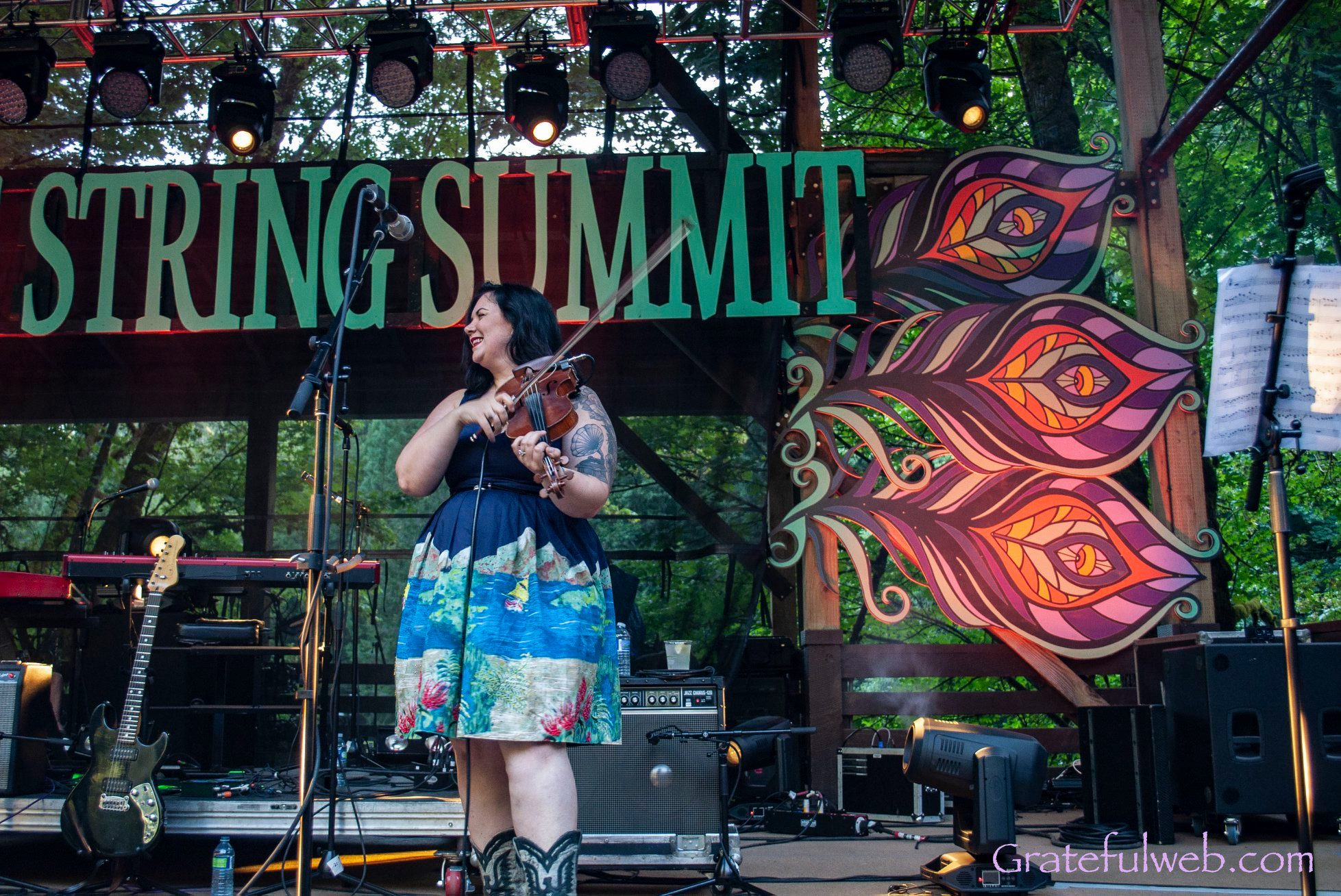 As much nostalgia that first set brought on Friday, the Saturday set of YMSB doubled down on the nostalgia. In years past, the Saturday night set of Yonder Mountain is notorious for being a set, unlike any other YMSB plays. In past years they've covered full albums from people like Pink Floyd. This year, they made us a mixed tape, and it was a mixed tape I'd play every day if I could. They did bluegrass covers of some favorite anthems like "Flagpole Sitta (I'm not sick, but I'm not well)," "Starman," and "Space Oddity" by David Bowie.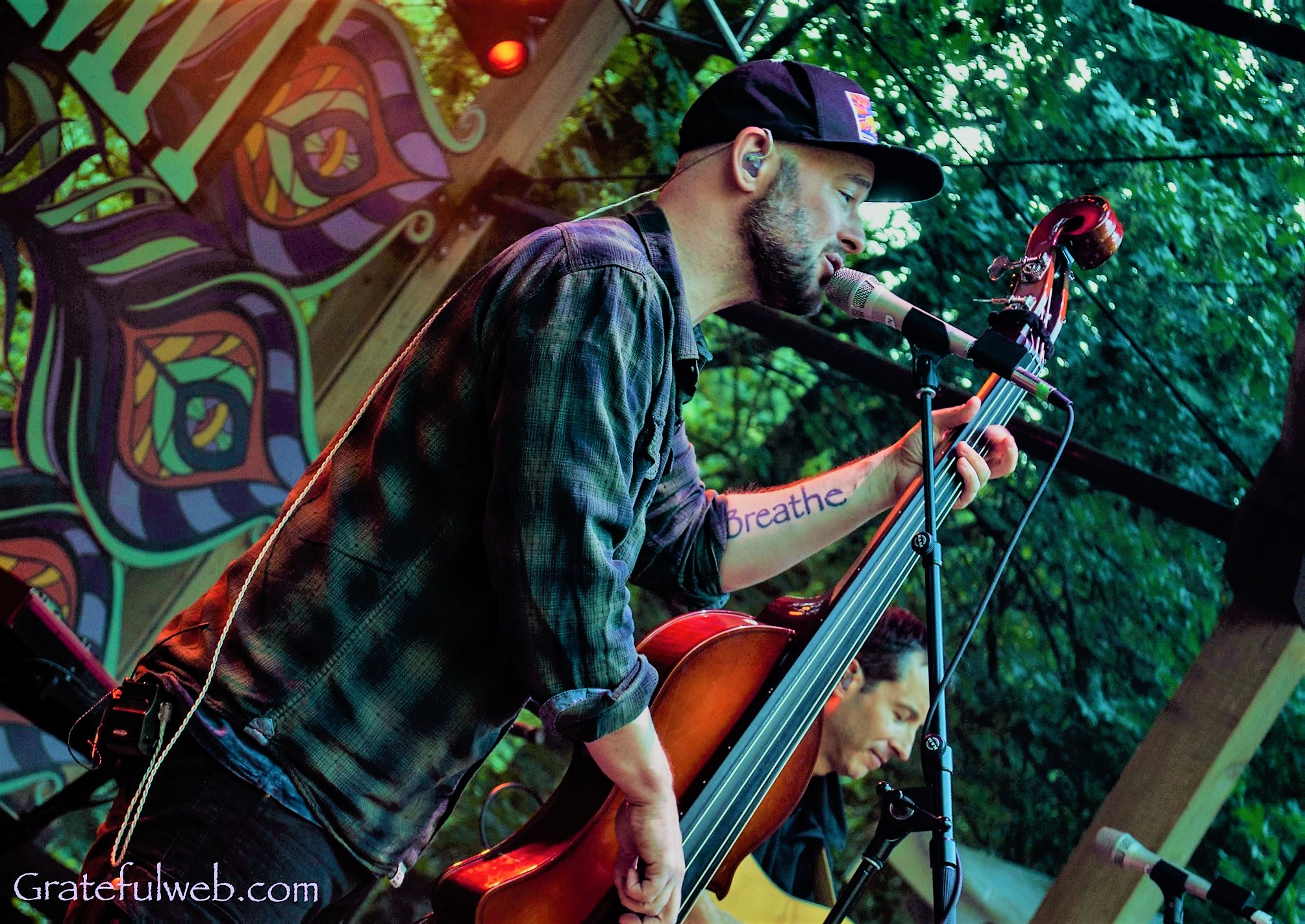 One of my favorite moments of the show was the dedication of the Grateful Dead's "He's Gone" to Jeff Austin, where the band started by sharing a story of listening to this song with Jeff as they cruised the country in an RV held together by duct tape. I could almost hear Jeff singing along. What a beautiful tribute to some of the greats who have left us in recent times. I highly suggest you take a listen to the Bowie covers as well, nothing like it exists elsewhere, it is truly a unique listening experience. As the band winds through the psychedelic harmonies of the "Space Oddities," from the crowd a giant flower sculpture emerged and bloomed, followed by a swarm of space bees and their queen dancing proudly in the middle. Saturday night at the String Summit is known for its spectacular interactive art displays by Tyler FuQua Creation, that become part of the crowd and show. The Saturday night Strummit set is built for those who have an affinity for the psychedelic. I feel blessed to have witnessed such an event in such a place. The art, the music, the community, is a world of its own.  By the end of the YMSB set, the stage was full of musicians from almost every band that played on the mountain that weekend. It ended with a family performance of The Band's "The Shape I'm in."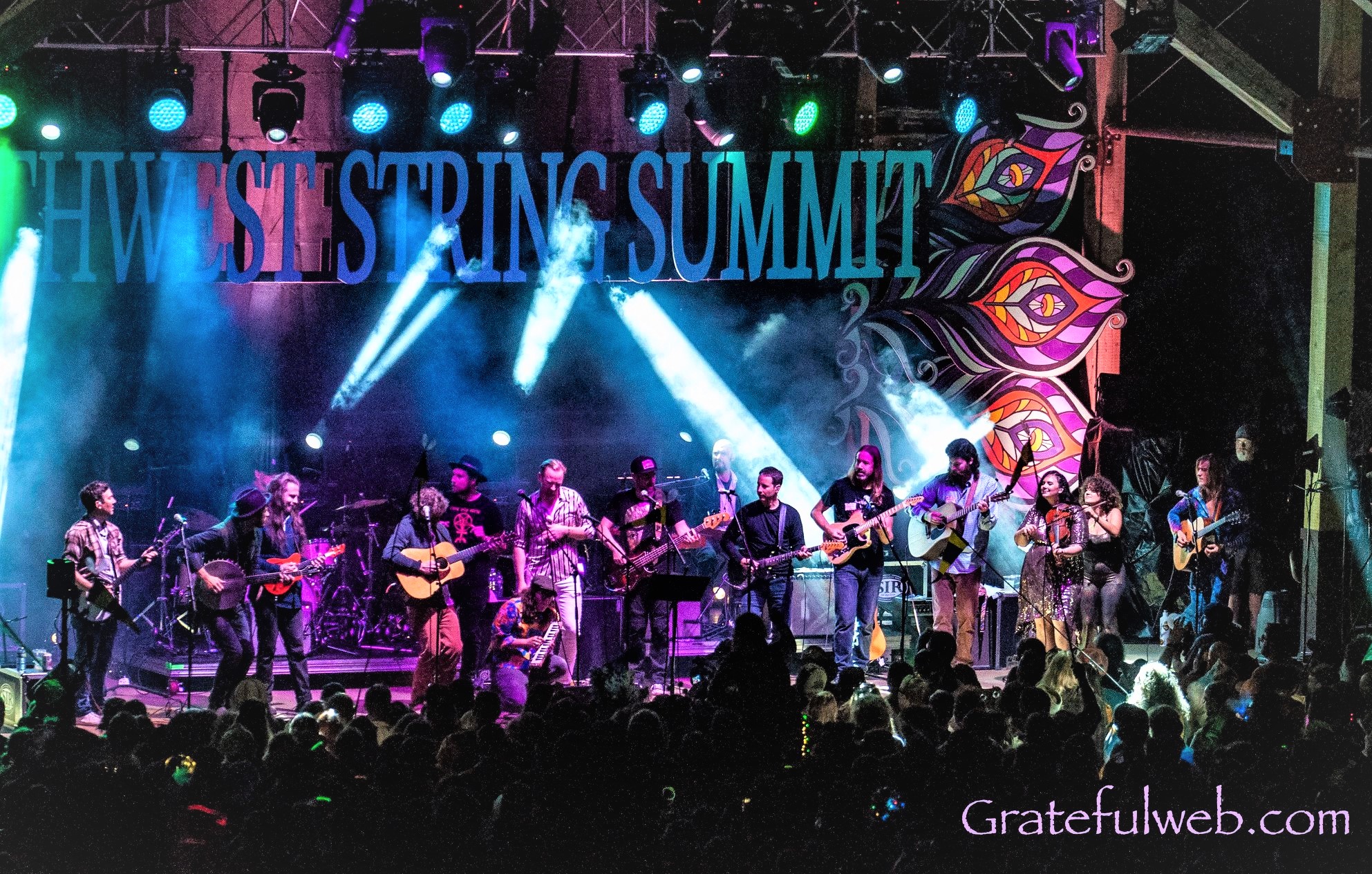 Saturday the 20th was filled with so many great bands, and events. There was the kid's parade (the largest parade of children I've ever seen) and sets by bands like The Infamous Stringdusters, Lindsay Lou, Trampled by Turtles, and a late-night set by Galactic and Fruition. I fell asleep in my hammock with a smile on my face, exhausted from the hours and hours of dancing, listening to sweet bluegrass lullabies.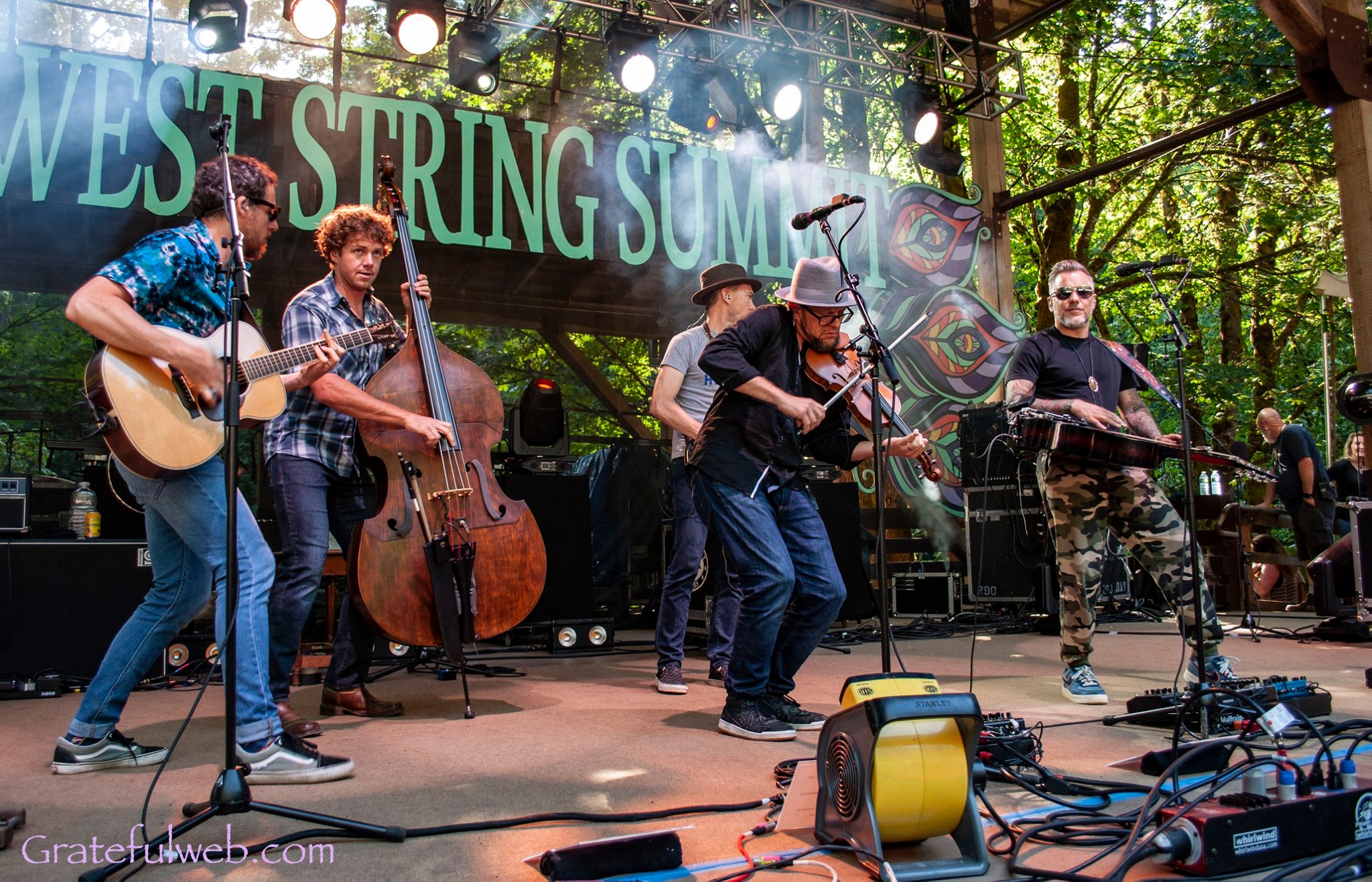 I awoke Sunday morning to a very different vibe on the mountain as the emphasis had switched from the music to something a bit more on the spiritual side. I wandered to the Sierra Nevada stage to find Brad Parson's Gospel experience belting old-timey hymns like "I'll Fly Away" into the Sunday morning, dressed all in white surrounded by a crowd all wearing white peacock feathers. I could feel the spirit of the community, togetherness, and unity you don't get to feel out in the world often. I was reminded of the roots of this festival, the family that it came from, and the warmth of the people around me. The trees at the main stage now wore pink sweaters, in honor of the tradition started many years ago at the String Summit for a little girl with cancer. The community comes together every year, not only to have fun and hear good music, but also to raise funds for causes that need our help and raise awareness for those in the community that needs a little help. I have never been to a festival with a mission of not only giving to the community but giving back. The grounds were never trashed, everyone left their campsites as they found it, and there was recycling, trash, and compost bins everywhere. There were no drum circles at 4 am outside my campsite or cigarette butts under every step. I think it's worth mentioning the efforts everyone puts forth to respect the hallowed grounds of Horning's Hideout.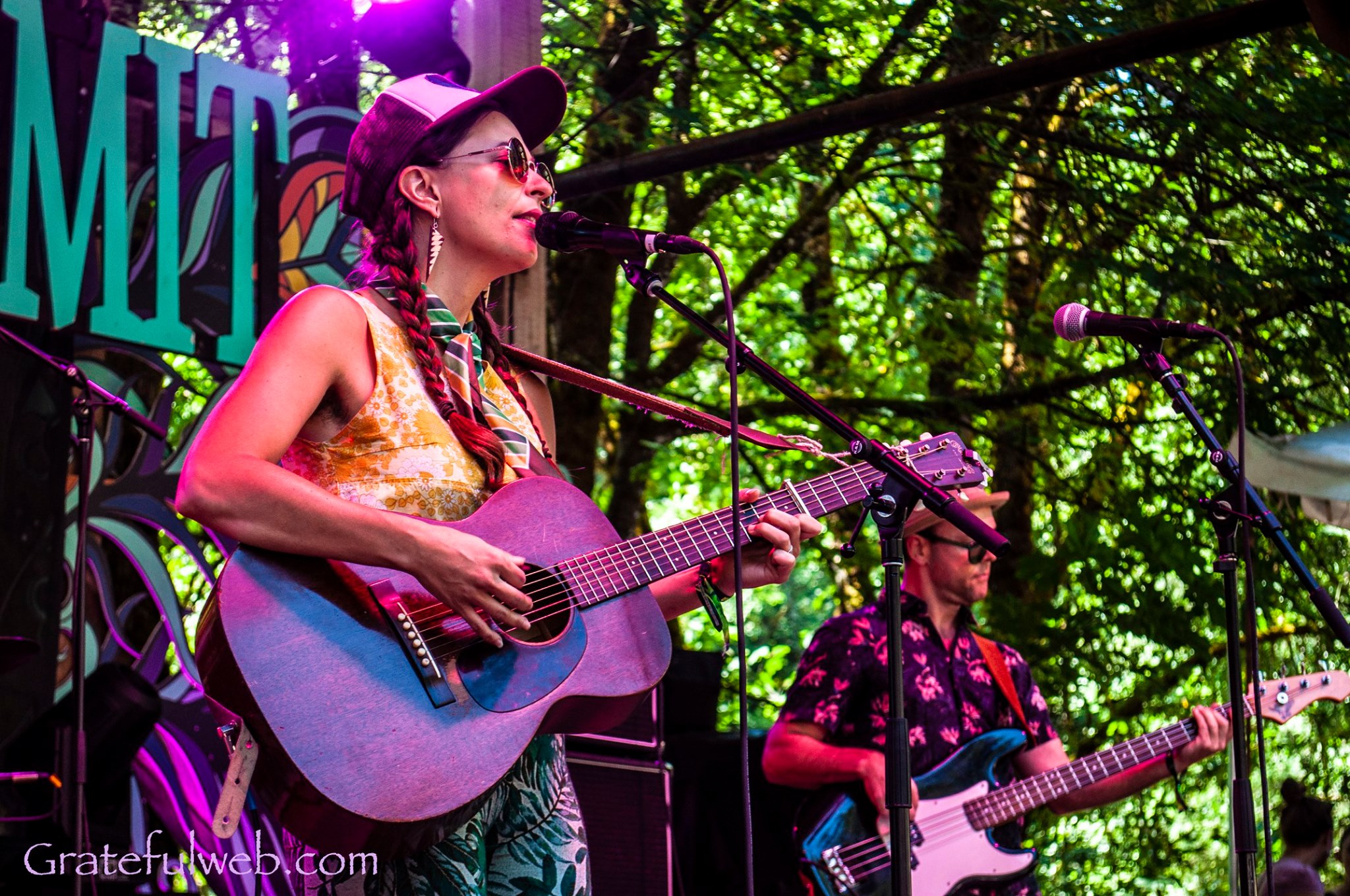 It was a weekend of many firsts for me that I won't quickly forget. As I lay on the hill listening to one of my favorite female vocalists Lindsay Lou, I was reminded why I do what I do. The community that we belong to is something special in this tumultuous world. There are not many places I have found in this world where people can gather peacefully in love and harmony. I am lucky to have found a place where I can feel free and accepted, where hate is frowned upon, and love is exalted, where your freak flag can fly as high or as low as you want it to. Needless to say, I'll be back year after year. Thank you Strummit, for welcoming me home to Oregon, I needed it more than you know.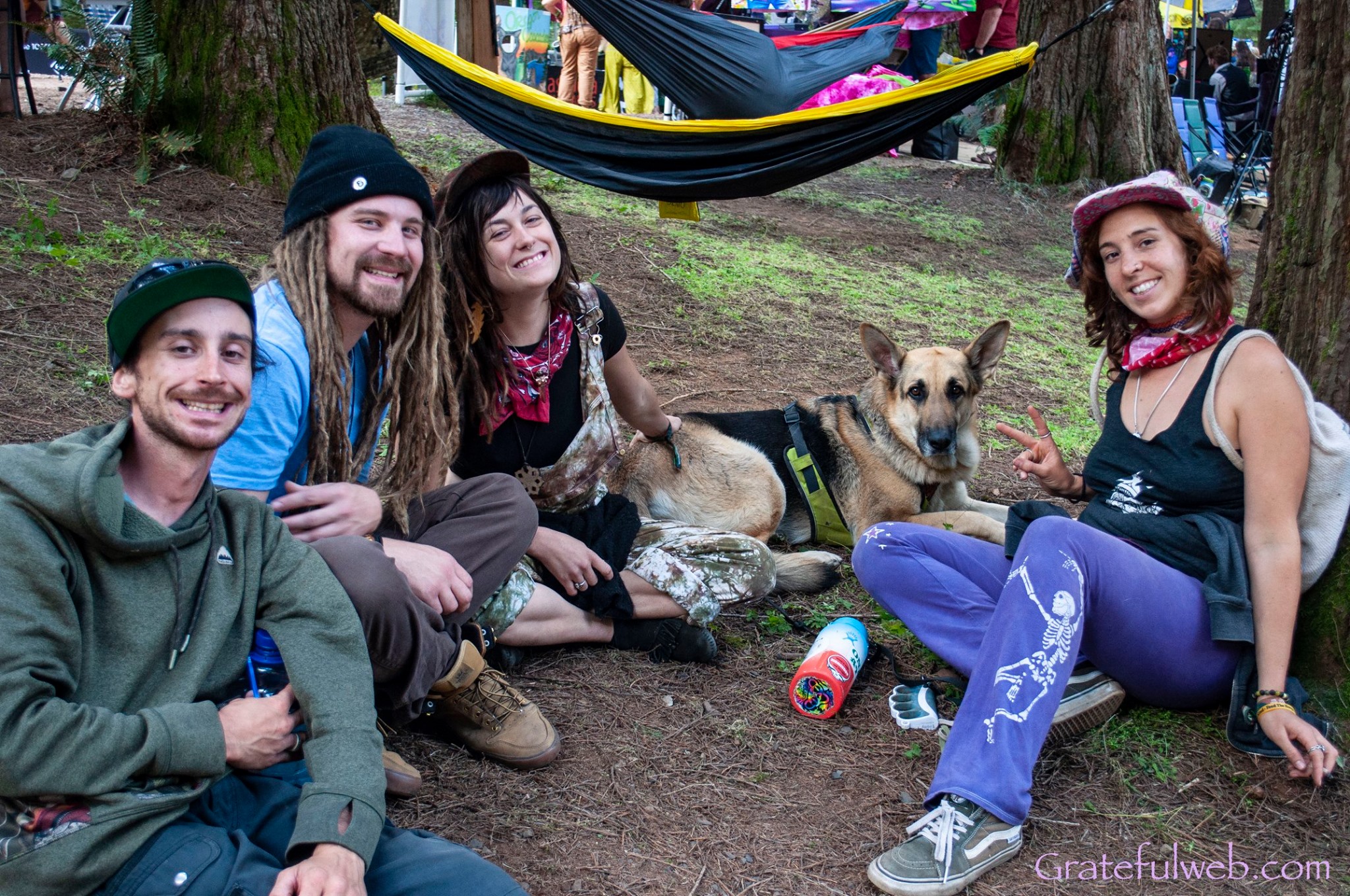 Check out more photos from Northwest String Summit 2019.