Where to even begin when trying to tell you about the last ever Northwest String Summit? To put into words what this last gathering was, and the effect that this festival has had on the Northwest over the last 20 years is nearly impossible. After three long years of waiting out a pandemic, this gathering was what everyone's heart needed. It truly was a labor of love, and you could feel it in every corner of the venue. I haven't stopped smiling for nearly a week; I think we were all craving a gathering of like souls and I am so grateful to Northwest String Summit for providing that for us. From the music, to the interactive art, to late night chats and star gazing, to the children laughing and playing in the sun, these memories we made together will last a lifetime. Together we will carry the beauty with us out into the world, 20 years of positivity will radiate around us and to everyone we know.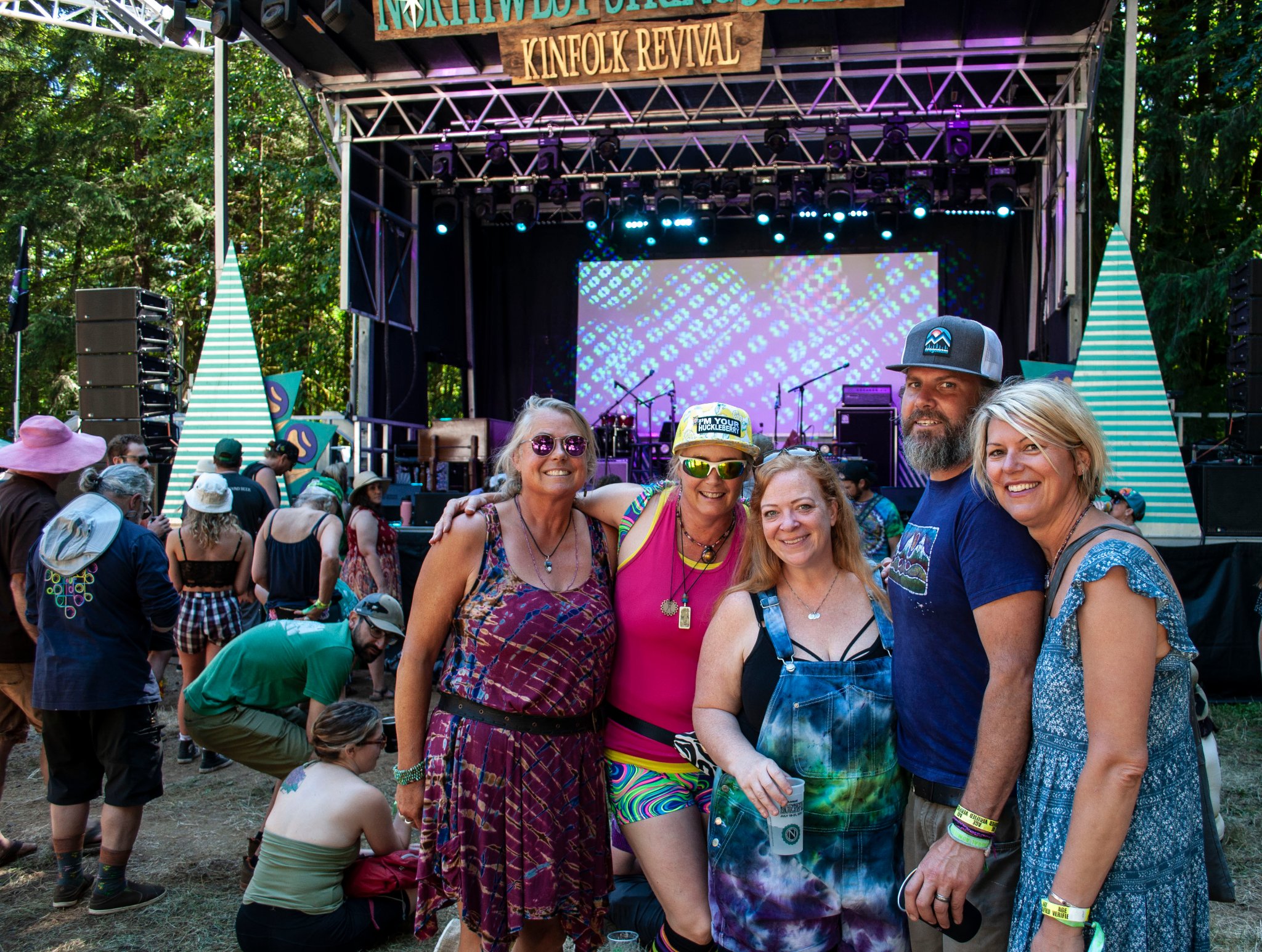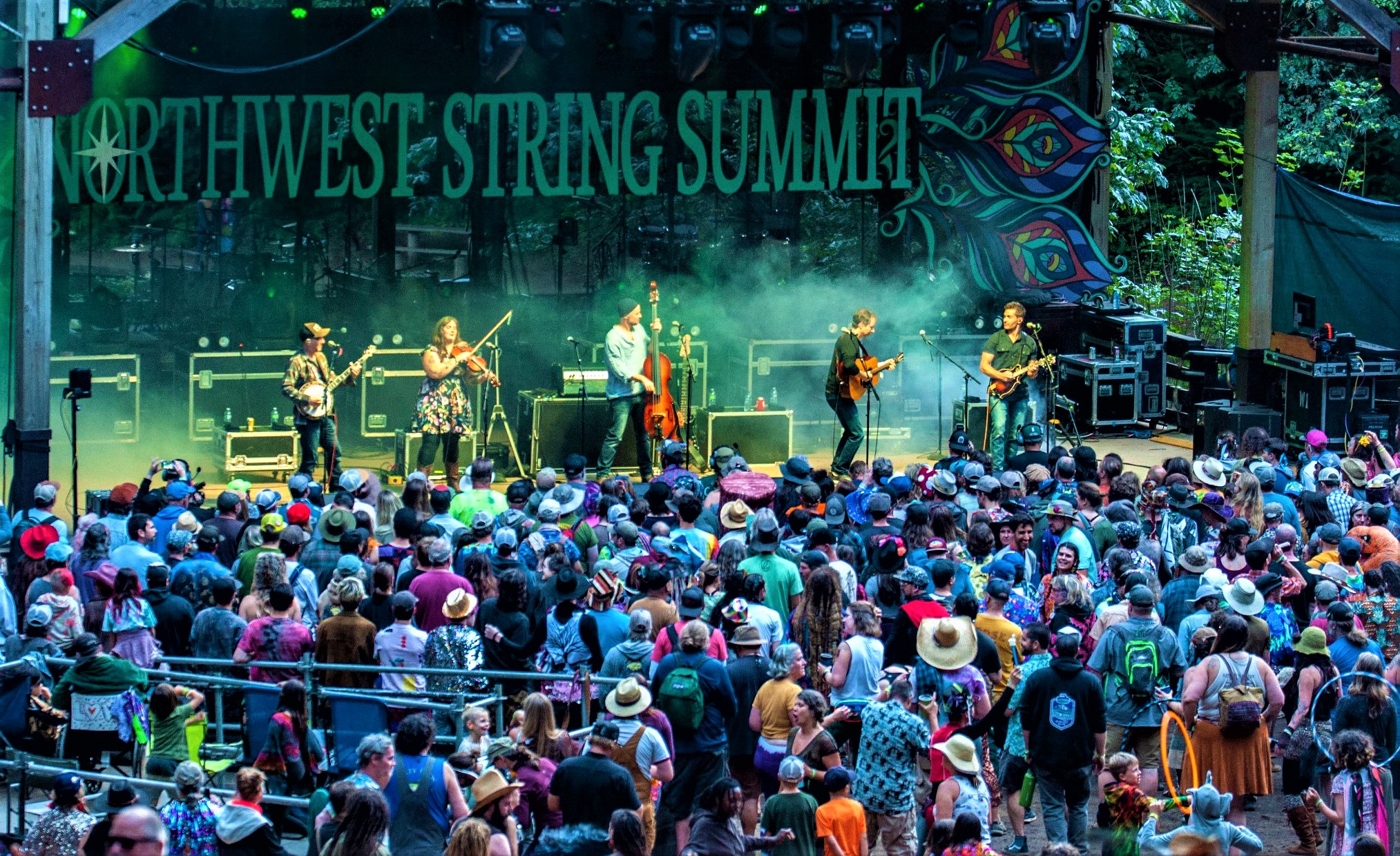 Northwest String Summit (Strummit) started as a small group of bluegrass bands joining together to make a little music festival just outside of Eugene, Oregon 20 years ago. Whole families were created and raised within this festival, and have seen it in every year of its existence. Inconspicuously, a unique community of artists and musicians began to gather around bluegrass legends, Yonder Mountain String Band. They labeled themselves the Kinfolk, and they offered a community of love and acceptance to any wayward traveler that dabbled in a bit of music and fun. When the festival started to outgrow its hometown, the decision was made to move it to Horning's Hideout and it became the thing we all know and love. It was a wise choice to move this festival to such a special place, where the pines and redwoods grow tall, the lake shimmers in the sun, and a small creek babbles through the grounds. They sent a message out to the world that all are welcome here, bring your freak flag and wave it high. Bring your children, bring your grandma, everyone here gathers in love and acceptance. I've never been to a festival with such welcoming staff and volunteers, the energy here is and was infectious. The sign as you drive into the grounds says "Welcome Home." You could feel the love and happiness radiating from every person, which truly makes this place feel like the blissful home we all dream about. This year, we all knew we were sharing something special and together we celebrated a long history and beautiful story. As sad as it is that this year, the 20th year, was the last, but this was the ultimate goal of the founders of the festival. To make it to twenty years, and finally, the goal was achieved.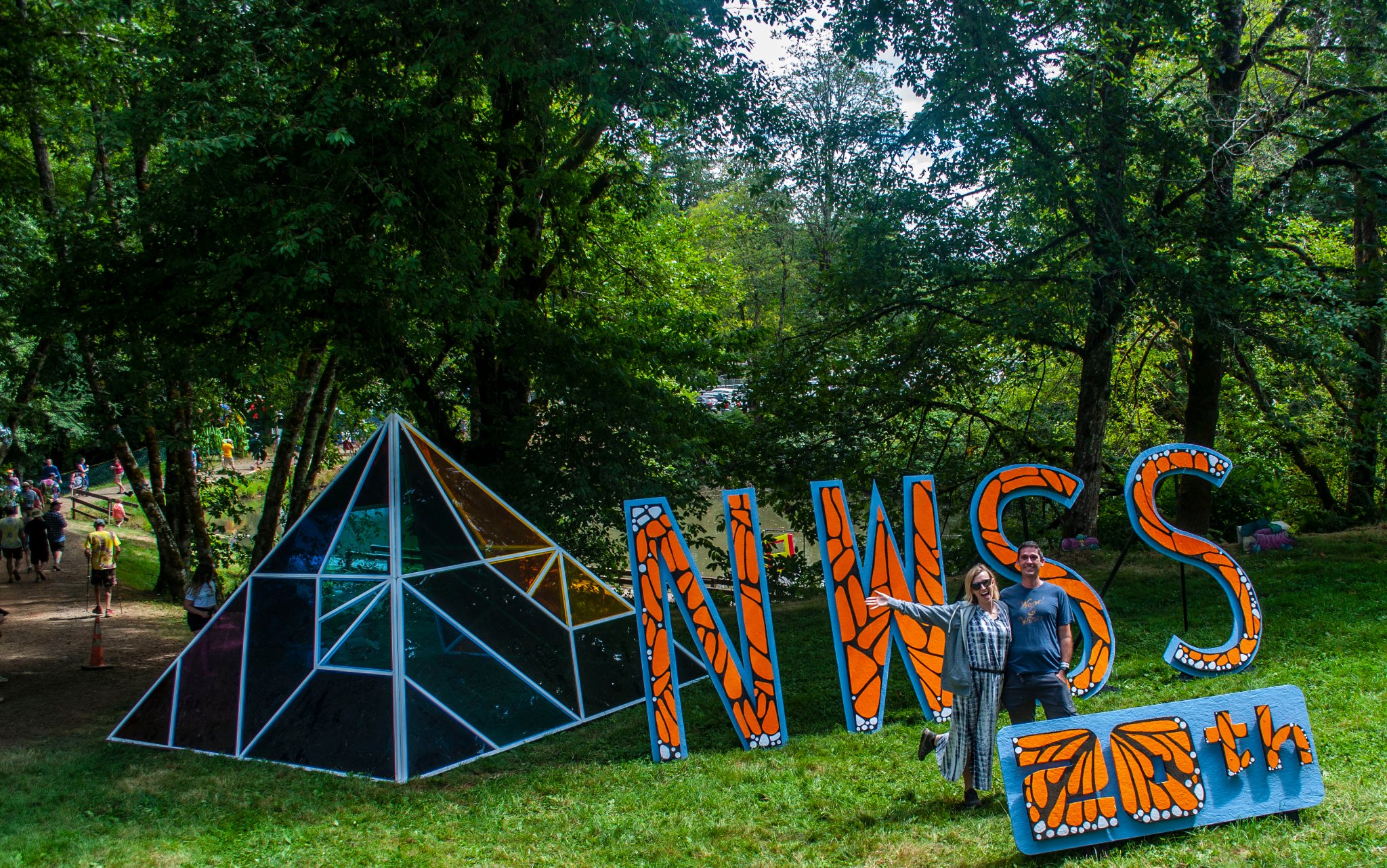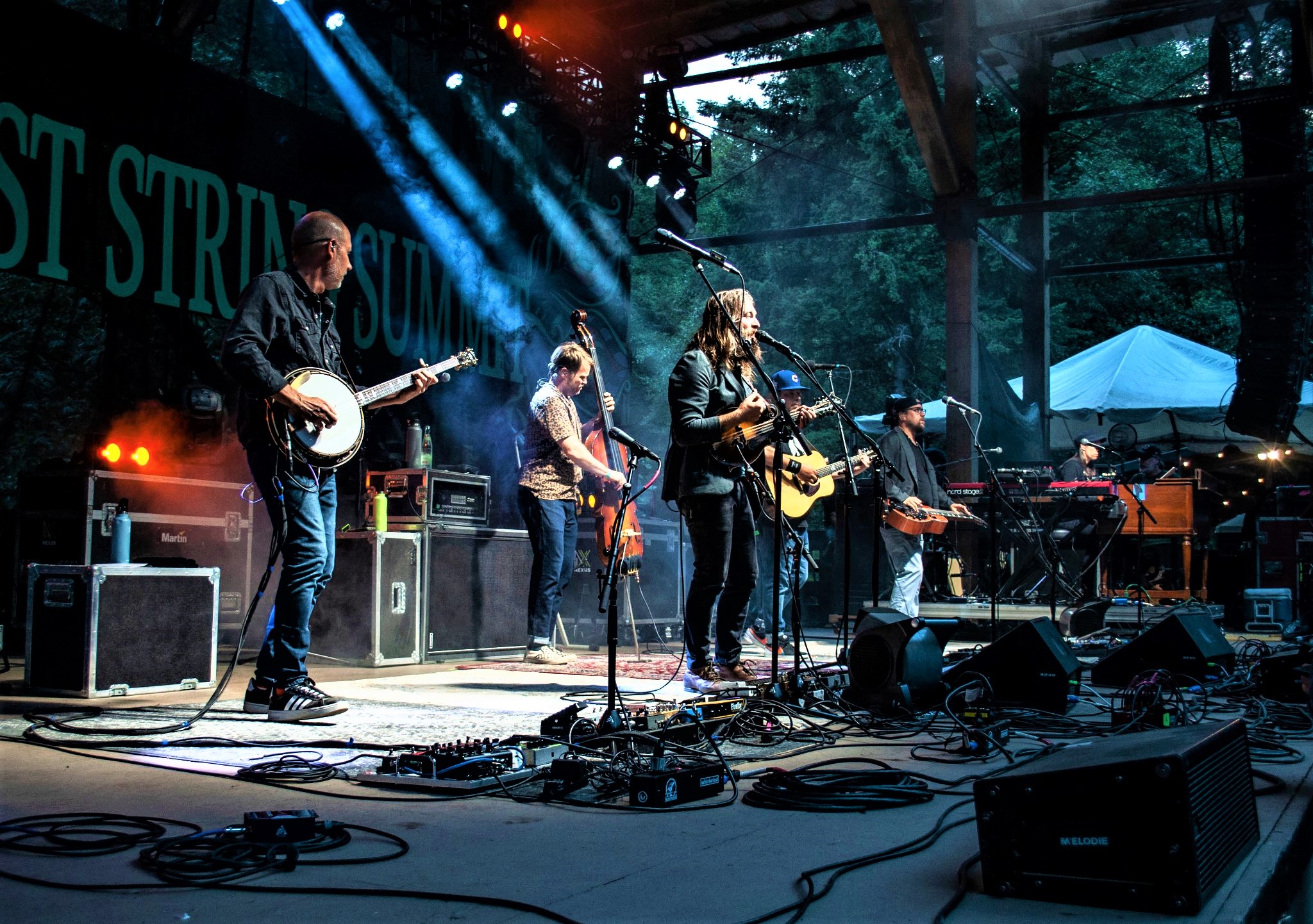 One of the unique things about Strummit is how the music is set up. A set simply listed as Greensky Bluegrass is actually a collaboration of many different musicians. Greensky may be the focus, but they were constantly calling other artists and friends on stage with them. Holly Bowling sat in on the piano for the entire set, not to mention guests like Lindsey Lou joined them on stage. Greensky's two sets were the best way to close out the main stage for Thursday night of the festival, a little bit of good old-fashioned bluegrass set the scene for the weekend. The band spoke about how the pine trees were much shorter when they first played Horning's Hideout and how they've watched them grow as the festival grew and how it was bittersweet to be playing their last set in such a special place. Many bands over the weekend would be mentioning this, their gratitude and love for the community and to a place that they themselves, as musicians, called home for 20 years.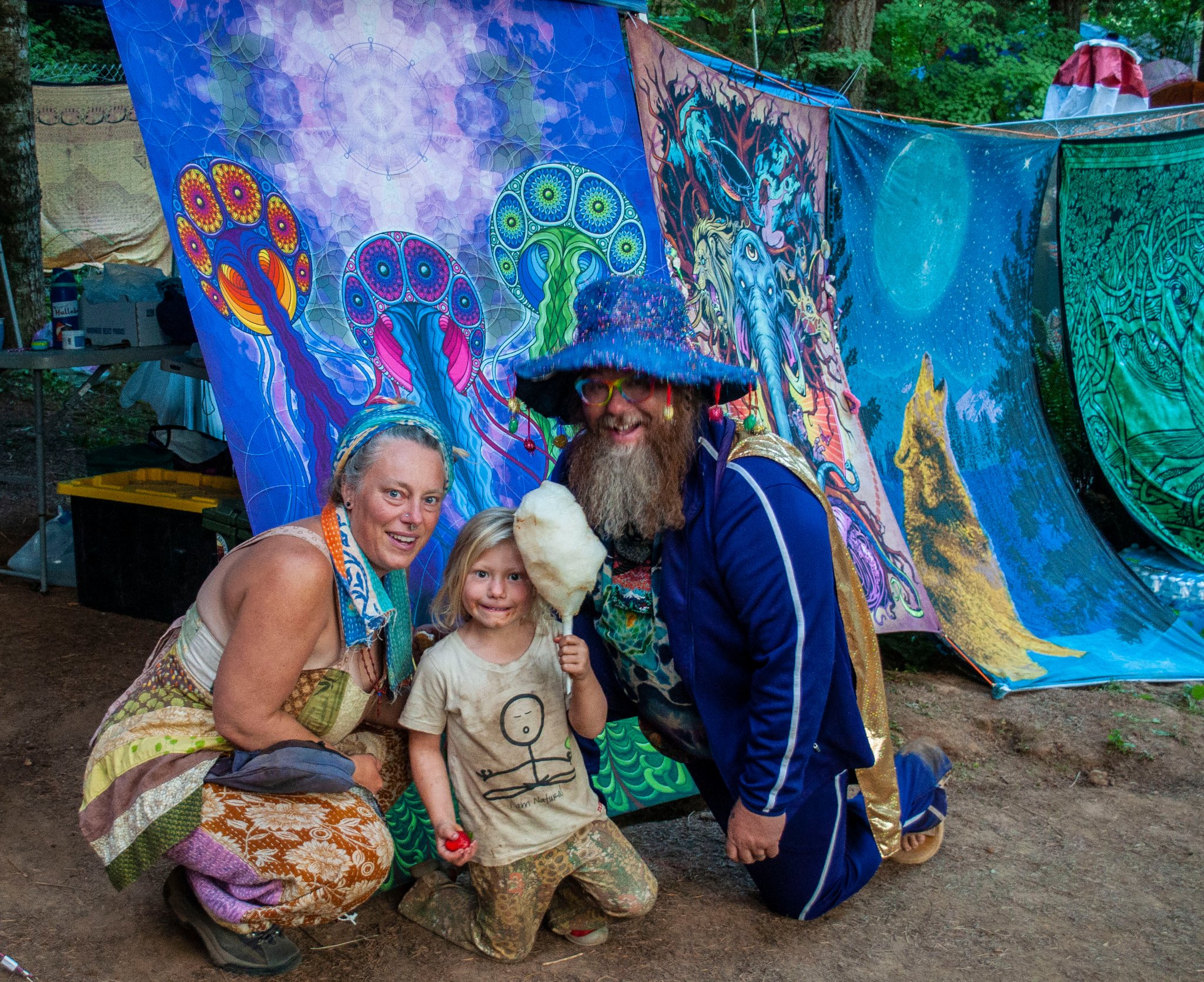 As I wandered away from the main stage, full of anticipation for what the next days would hold, I caught a glimpse of Keller Williams and a bit of late-night grub at one of the many food vendors. If you haven't had a Killa Dilla, I highly suggest it. Keller is always a delight to see, he doesn't take himself too seriously, and always plays a fun show full of original and cover songs, he had many guests sit ins for his set, and in true Keller fashion, the entire crowd was on their feet dancing and singing along. As I wandered onward into the night, I heard the sweet sound of the Talking Heads hanging on the night air. I wound my way down to the Cascadia stage passing that babbling creek and light and art installations along the way, with one of the installations featuring the history of the String Summit and 20 years of photos and highlights. Once again, I was reminded that I am here to be a part of this history one last time. The sweet sounds of the Talking Heads cover band, Life During Wartime, drew me further down. This was my first time seeing this band, and I could rave about what I saw for hours.  David Byrne would be impressed by the energy this band brought to the stage. I couldn't take my eyes away and I will never turn down dancing to some classics by the Talking Heads.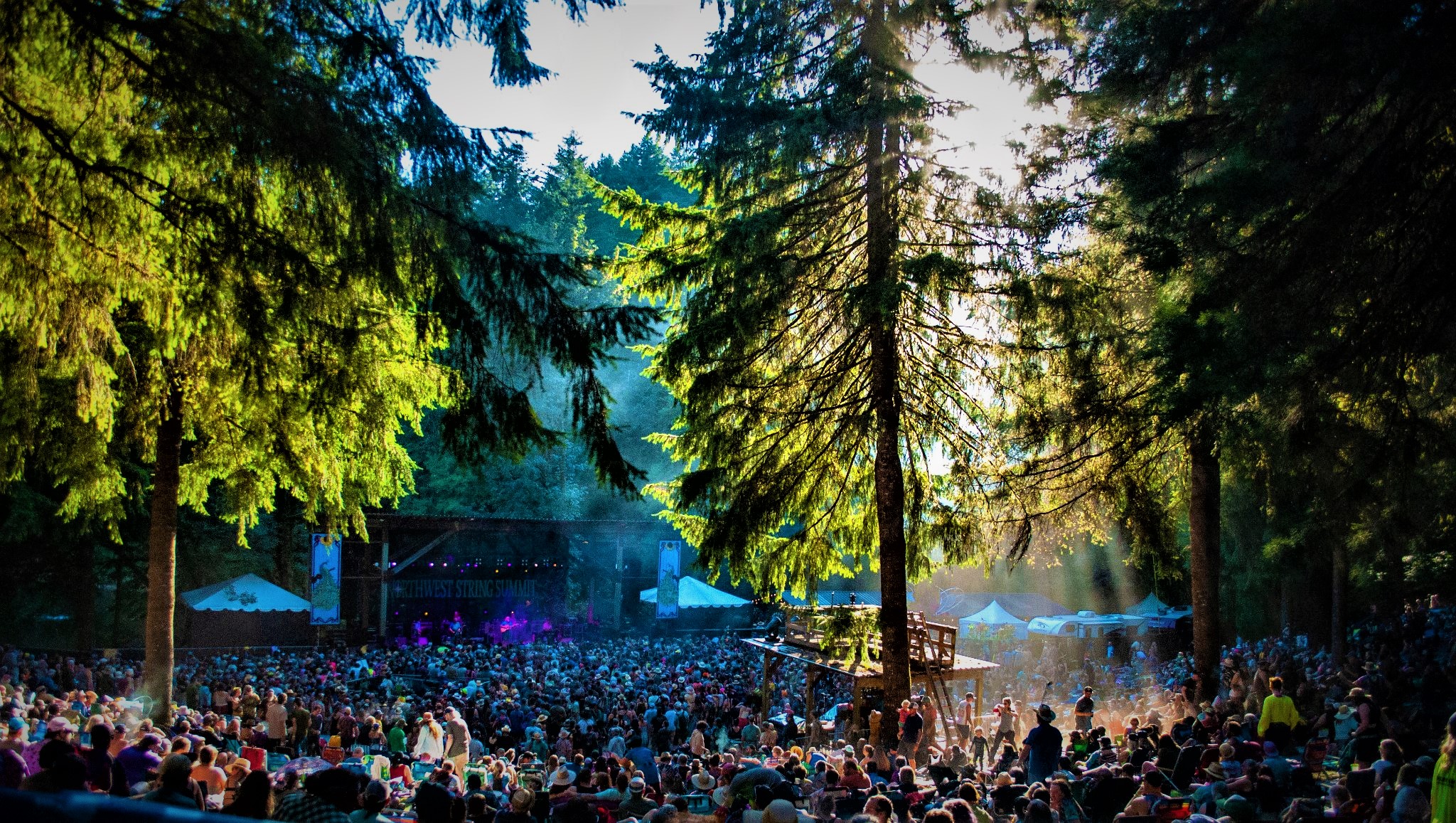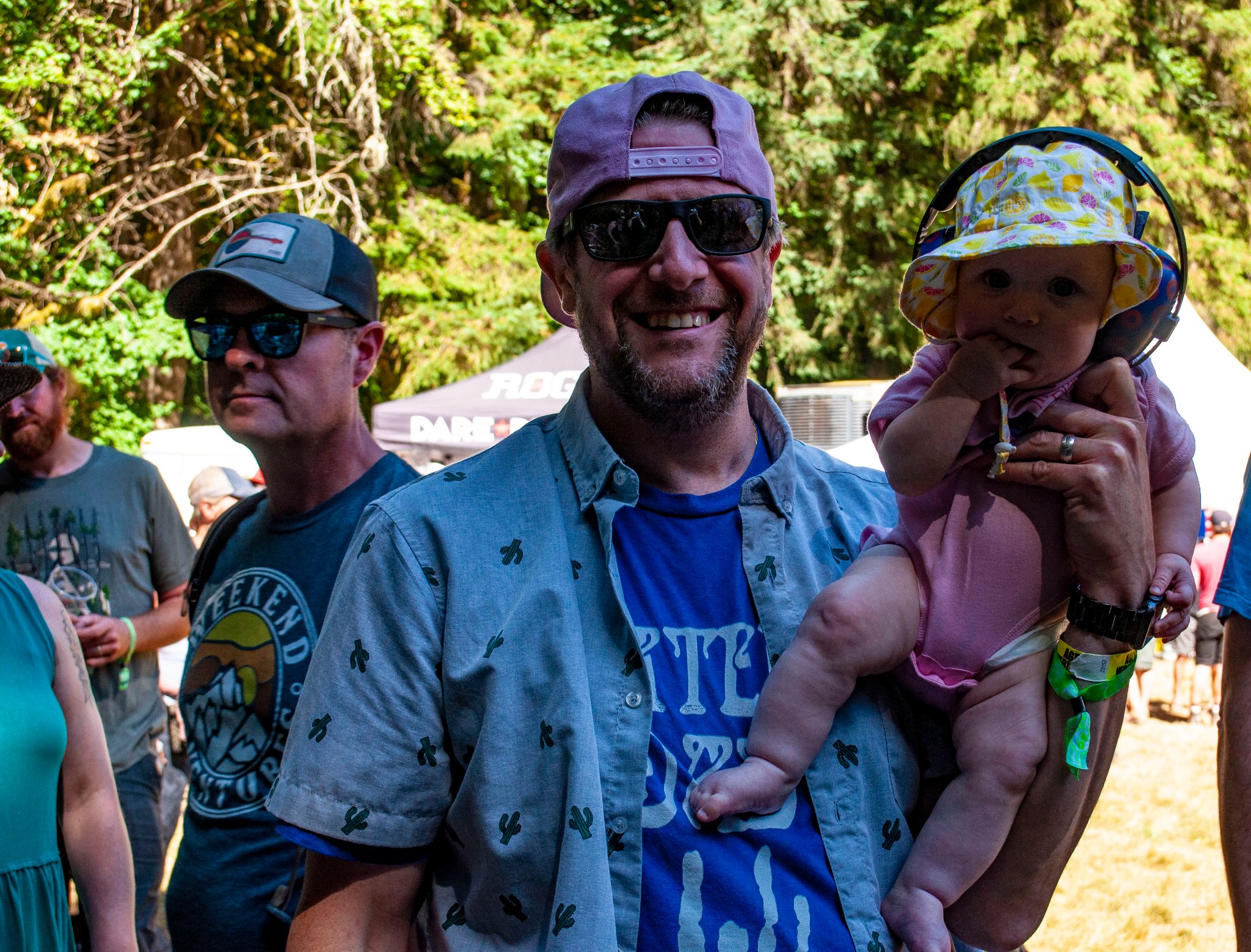 Friday morning broke with a perfect misty marine layer, that was a welcome respite from the sun of the day before. All through the camping area the smell of sizzling breakfast and children laughing hung in the air like the perfect mountain mist. One of the great features of String Summit is the family nature of this festival. There is camping reserved specifically for families as well as a stage area that is completely dedicated to the children of Strummit. It featured activities such as crafts, juggling, learning to play the violin, and of course the famous kid parade that happens each year. It is a welcome change to the normal festival scene to have a place where you can share your happy place with your whole family.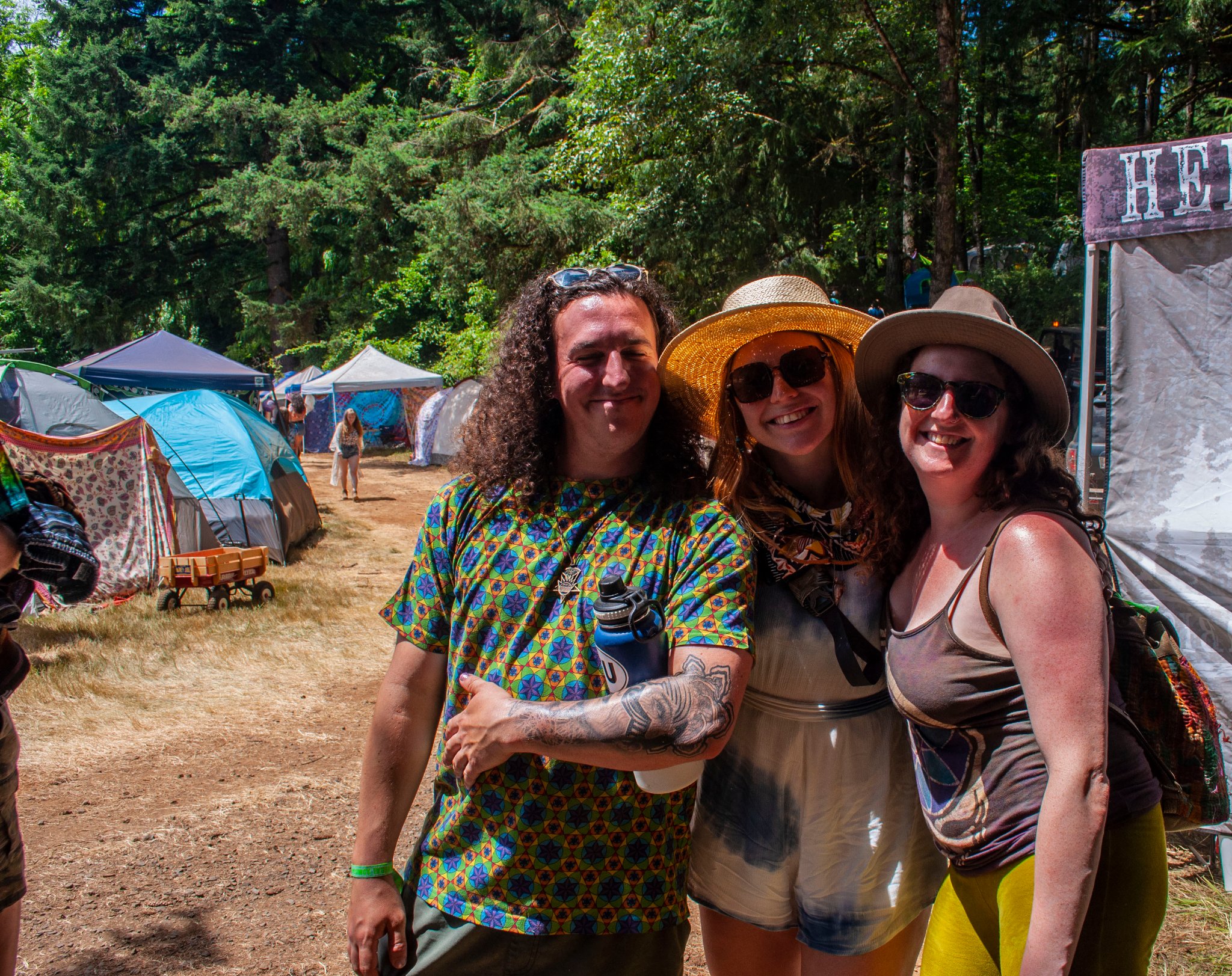 Some of my favorite sets of music from Friday were One way Traffic, kicking off the day, they were the winner of the 2019 battle of the bands, and I just can't get over their old timey single mic bluegrass and washboard player. I was so happy to see them return to the stage. The first set on the Main Stage was Ghost Light, followed by a Keller and the Keels set. Both bands were perfect daytime music and stuck true to the bluegrass nature of this festival. All you can do is smile and dance to the sound of the plucky strings and catchy lyrics as they wind through the sun beams and fir branches. Friday was a great day of music and I would be remiss if I didn't talk about Joe Russo's Almost Dead set. Many of the past years of Strummit have featured a Grateful Dead cover band set, because what goes better with bluegrass then The Grateful Dead? This was my very first time seeing JRAD and also key player Marco Benevento's birthday, and we all got the honor of singing a classic happy birthday to him! The band celebrated with some cake, caught skillfully in the mouth of Joe Russo, and a very interesting set list featuring some covers like "Jessica" by the Allman Brothers and "Yazoo Street Scandal" by Bob Dylan. But, by far, my favorite moment was the final song "Not Fade Away" when the band stopped playing and let the crowd sing into the night, our love is real, not fade away, our love is real, not fade away, like a creed or promise made between us all, we will carry this with us, it will not fade away we sang into the night.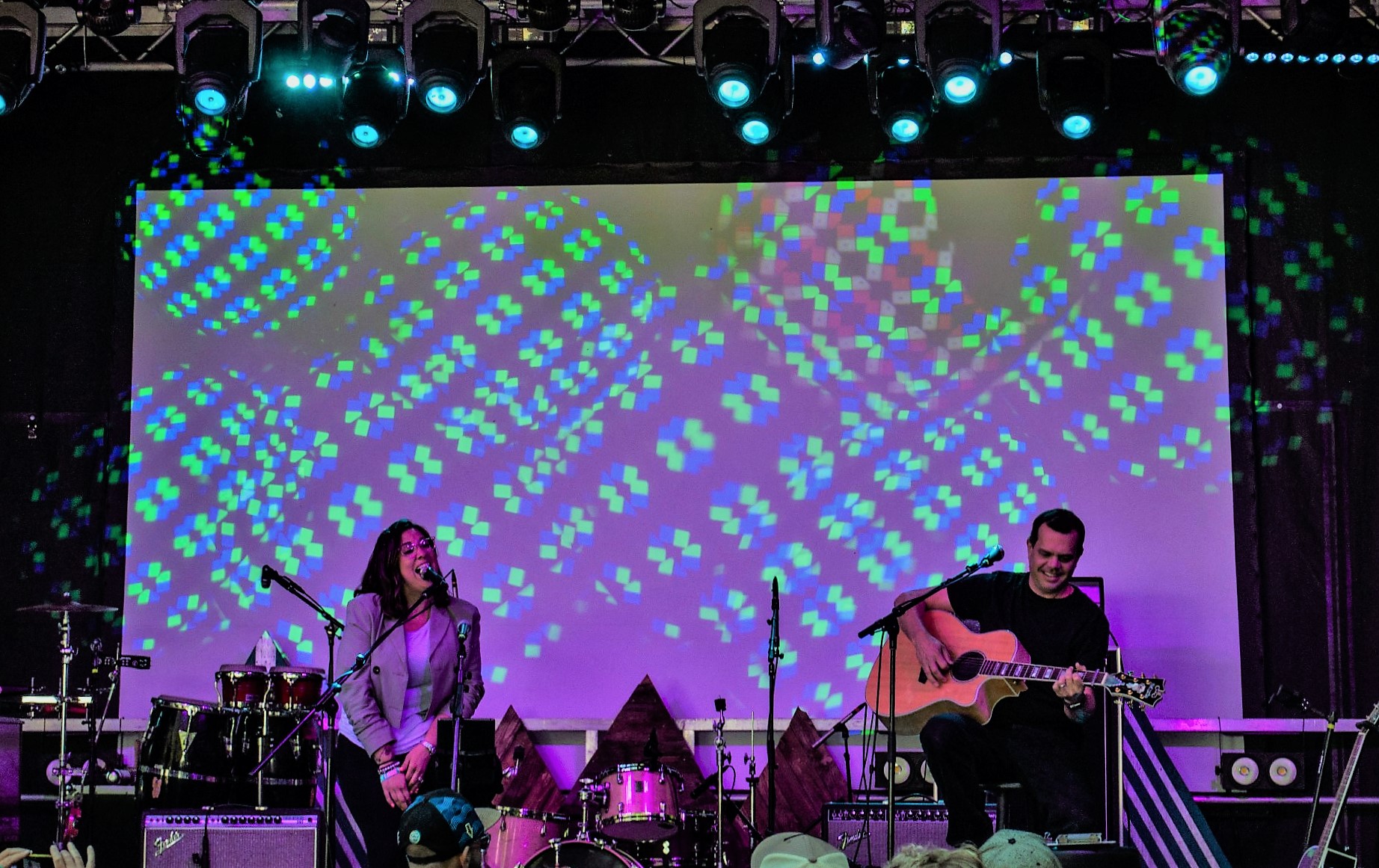 The final Saturday of Northwest String Summit, was jam packed with music and all sorts of other crazy happenings. The kids' parade at 2 with bubbles and costumes and clowns, Holly Bowling playing a solo afternoon set, and Brendan Bayliss and Jen Hartswick playing together in their newest project called Hartliss. It was great to be able to look around the crowd and see other musicians and their families enjoying some daytime music and dancing with their fellow cohorts and children. I wandered through a sea of smiles and huge psychedelic plant life sculptures, as you could feel anticipation for the night's festivities building. Saturday night is always a big night at Strummit. During the Yonder set there has always been a tradition of Tyler Fuqua's larger than life creations coming to dance. This year we had dancing caterpillars and a huge butterfly joined us in celebrating Yonder's last Saturday night at Horning's Hideout. The only band that could appropriately follow such a spirited performance was Umphrey's McGee, with their first time gracing the Strummit stage. It was a night that is hard to describe on paper as there are few words in this language that can touch the beauty that I saw in the concert bowl that night. As the lights glimmered off the lake, I held all my friends close, and lived in the bliss of those moments, and possibly one of the best Umphrey's McGee sets I have seen to date. I couldn't think of a better way to end such a perfect night.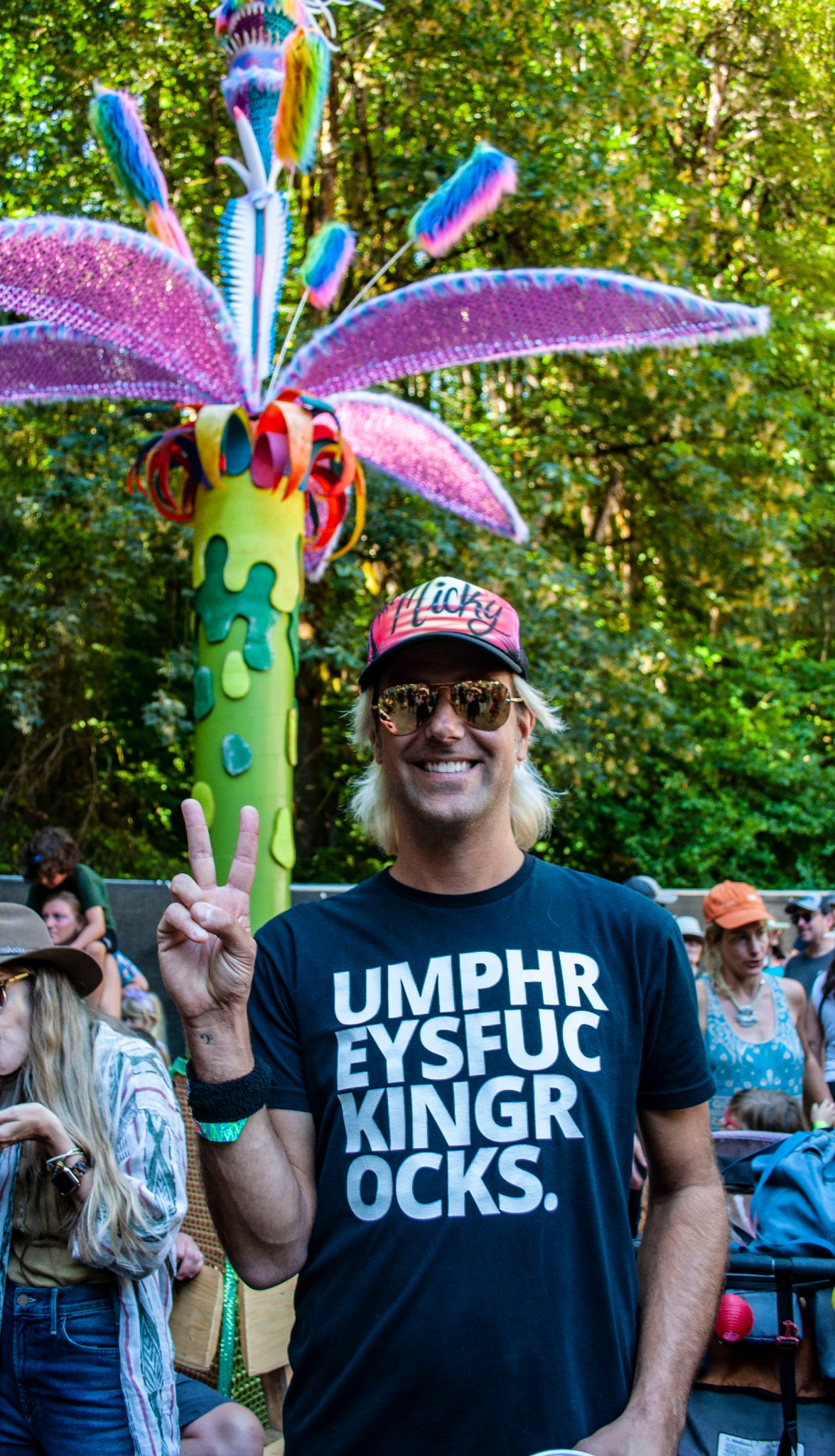 There's so much more that could be said about this festival and what it means to the people involved. There were so many speeches during and after sets about the impact this place and this event has had on anyone who was involved over the last 20 years. But I think one person said it well and I'd like to close with the words of Pastor Tim, Northwest String Summit's long time MC and one of Yonder Mountain String Band's trusted confidants: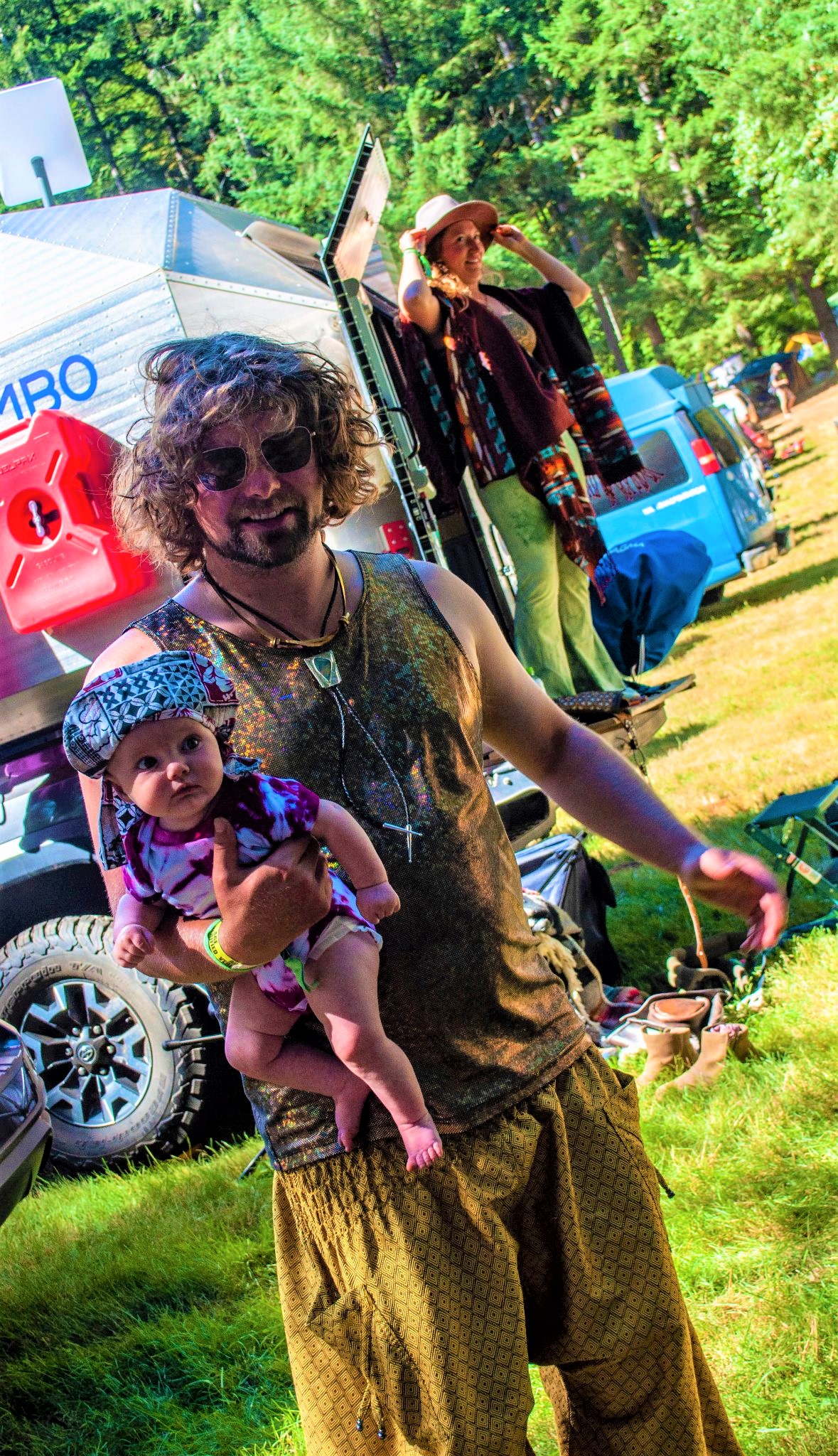 "In dark times, gratitude is always our light. These last couple of years have been hard for all of us, and this is a hard day. It's hard to say goodbye to this amazing event, festival and community, which is what we tried to do here at Northwest String Summit. Someone once said what we once enjoyed and deeply loved, we can never really lose for all that we love becomes deeply part of us. It's kind of like the Horning's dust. It stays with you, in our tents, in our cars, in our sleeping bags…. God knows we have brought back a big piece of Bob Horning's land over the last 20 years, and so the beauty, magic, holiness, of this place and this event has become a part of us too. This joy, music, love, this community will stay with us. So, with a spirit of gratitude, we want to thank you Yonder Mountain String band, for being the host and heart of the festival and welcoming us all into your lives and making this possible…. your love, your joy, and through your music you have shown us how this can be done. So from the bottom of our hearts, thank you. And here's the real secret, this has never been about them, it has always been about you."