As everyone is winding down from Lockn', I'd like to take a moment to reflect on Labor Day Weekend in one of my favorite towns in the Midwest, Nashville. I had the opportunity to photograph Widespread Panic for my very first time at the beautiful Ascend Amphitheater for the second night of their two night run over Labor Day weekend. I have to say, that it is true, you should never miss a Sunday show. What a beautiful night to see some music!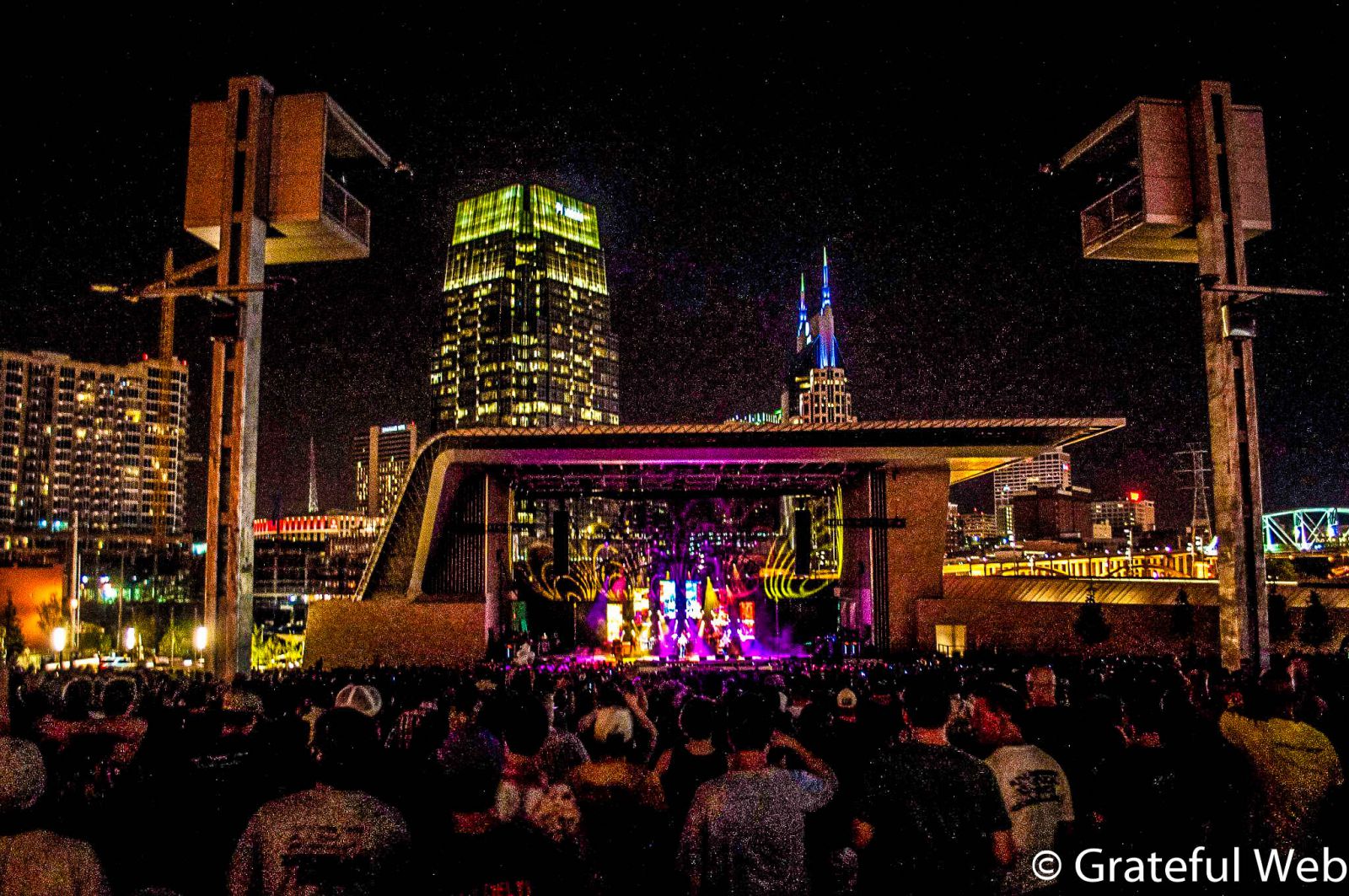 Ascend Amphitheater is one of the most unique venues I've had the pleasure of experiencing in a long time. It is nestled right in the middle of downtown Nashville. There are high rise buildings behind them, a small, but ample stage which adds a beautiful view to the already amazing light show. The stage sits at the bottom of a grassy knoll which slowly inclines from a pit area to a seated pavilion area, and finally into a large lawn where groups of friends gathered. As I stood at the front of this amazing venue and looked toward the crowd, I could see a bridge that went across the river. Ascend Amphitheater is definitely something special, and I suggest seeing a show there. There's nothing like being in the middle of a huge city knowing that everyone around is listening to one of your favorite bands.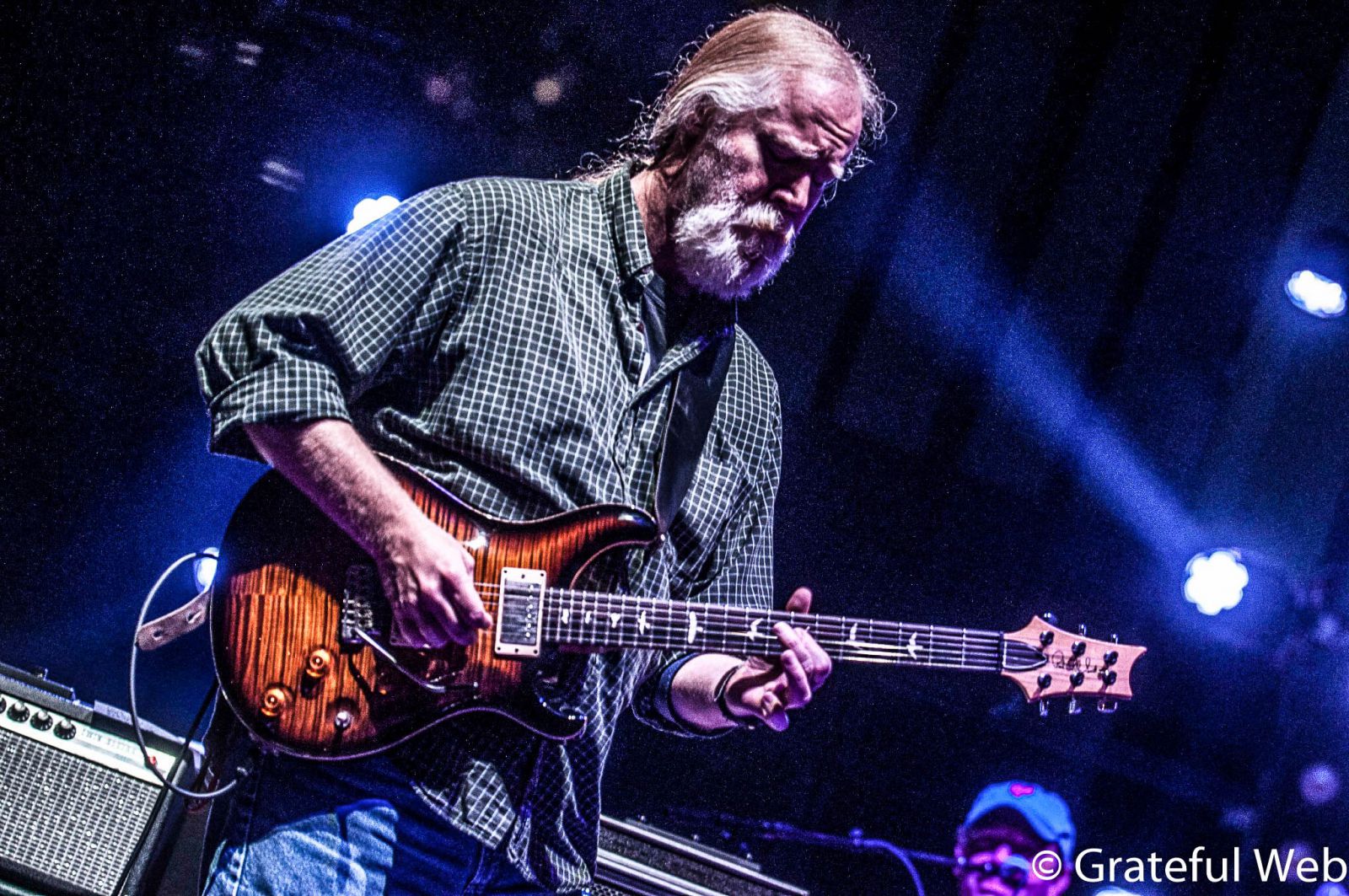 There was no opening act the night of September 6th. The boys took the stage and opened with a cover that I've heard them play several times "Can't Get High." They went straight into "Chilly Water," which has become somewhat of an anthem for the band. The set started out mellow as they played into the setting sun. Worth noting was that sit in keyboardist, Jon "Fish' Michie, a pianist that is famous in Nashville, sat in for two songs in the second set, "Ride Me High," a J.J. Cale cover, and "Arleen," another cover by General Echo. Widespread Panic's keyboardist, John Hermann returned for the end of the second set to close the night with a power-packed "Fishwater" with "Another One Bites the Dust" teases.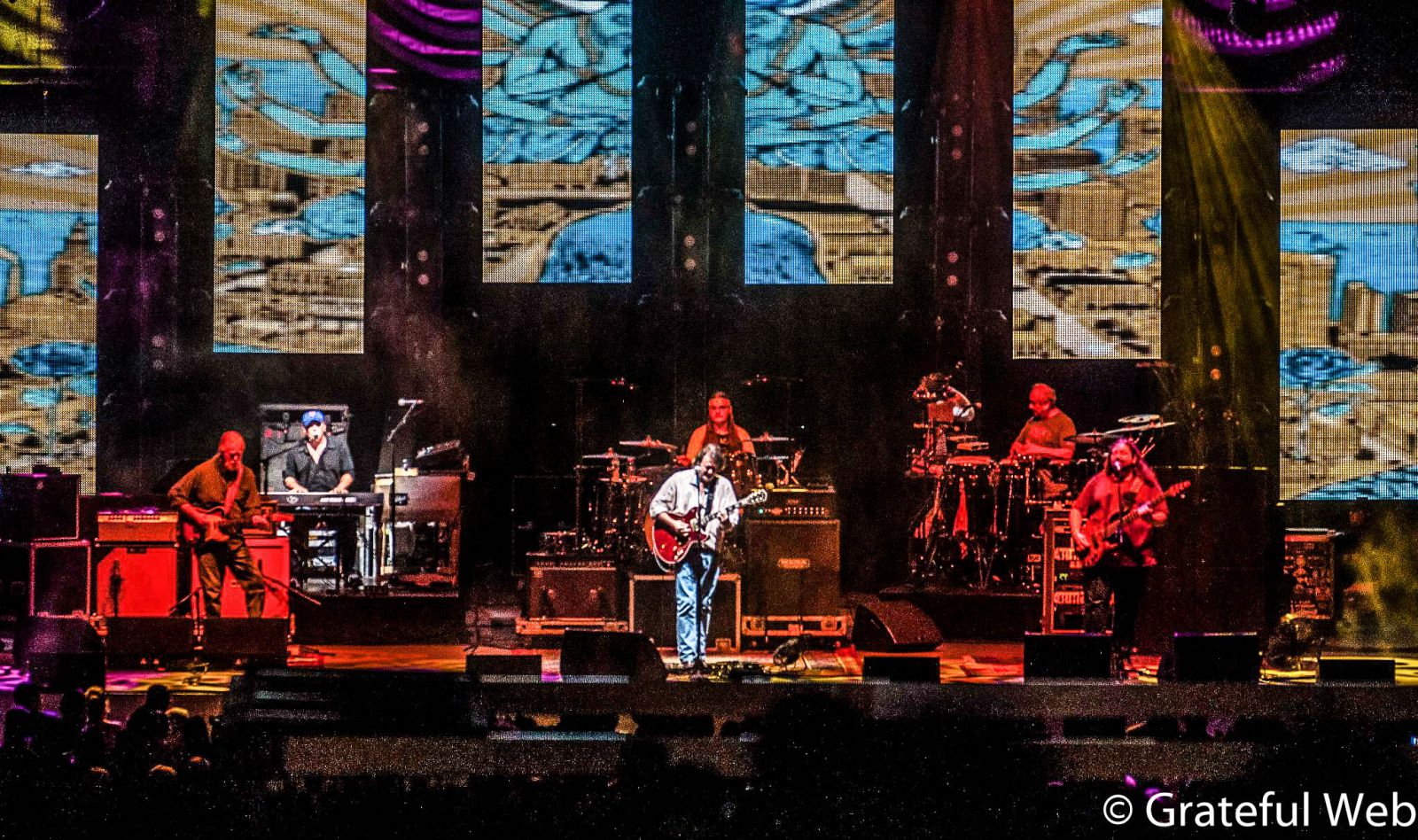 Widespread Panic gave me an amazing first photography experience. The light show was on point, the venue was amazing, and the music couldn't have been better. Nashville is a great town for music in the Midwest, that city is definitely alive and moving. I haven't spent much time seeing Widespread, but I have a feeling I'll be back again soon to be under their spell.