It is my honor to be writing to you all again about the wonder and beautiful sight that is Dark Star Jubilee. However, this year I write to you with feelings of pure joy and love that come from this festival but also a heavy heart. Dark Star Orchestra has had a tough week, as they face a possibly career-changing event. But more about that later, let's talk about the joyful, blissful, wonderful, paradise event for friends and family that was Dark Star Jubilee. This year it was held once again and Legend Valley in Thornville, Ohio on May 26th-29th, Memorial Day weekend. Legend Valley is a very popular gathering place in the Midwest. Many well-known artists have graced the stage at Legend Valley and it is the site of All Good, The Werkout, Resonance, and even the Gathering of the Juggalos.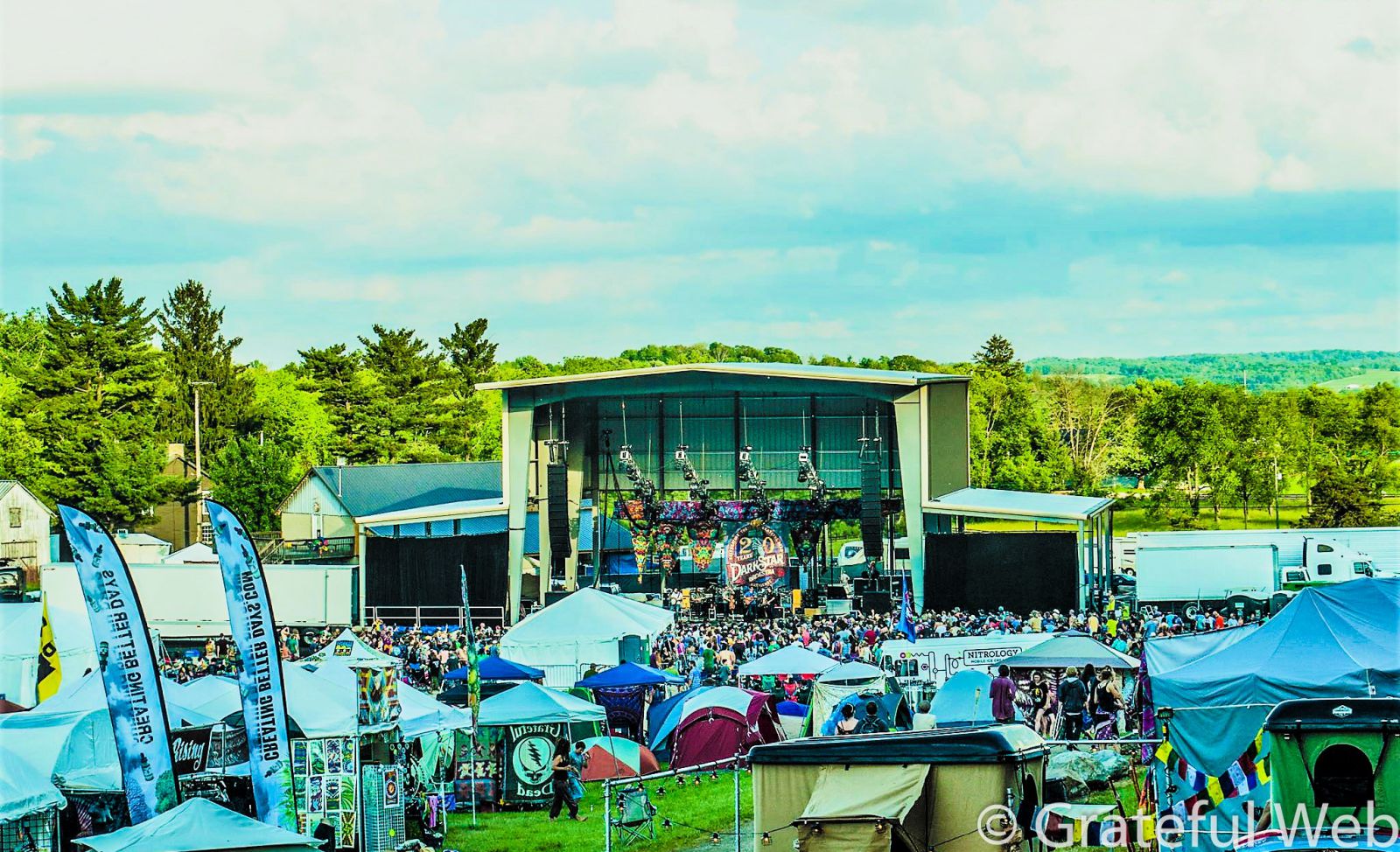 Legend Valley is a beautiful place. Quite possibly one of my very favorite venues in the Midwest. It's hard to believe you're right in the middle of Ohio. It is a short walk from your car to where you camp, and as you come around the gravel path, there is a row of old, old pine trees. I can only imagine the music these trees have to hear, so many favorite artists, including the Grateful Dead (7-8 Shows) ZZ Top, and The Allman Brothers Band. This venue has a deep history in Ohio, and you can almost feel the energy this place holds from hosting all these great musicians. Just beyond the pine trees, where I set my hammock up every year, the ground breaks into a gently sloping hill that runs straight into the only stage at Dark Star Jubilee. Possibly one of my favorite features of this festival, there is only one stage, so the music never overlaps. You're never torn between favorite bands, you have the chance to hear every single note, possibly from a hammock if you wish.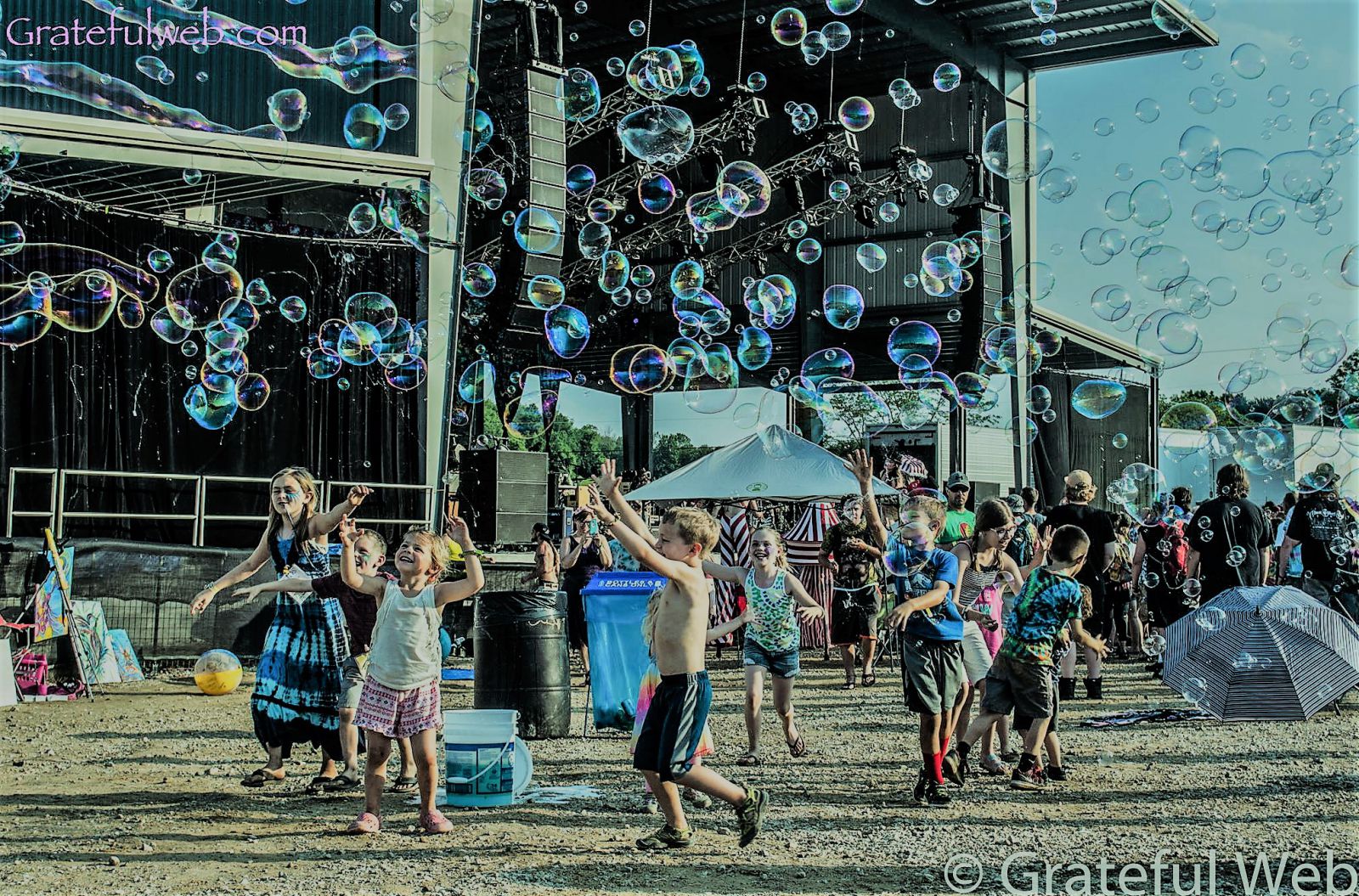 Another one of my favorite things about Jubilee is how family oriented the festival is. The staff at Legend Valley, in my opinion, is some of the best in the business. Friendly, understanding, and promoting of the family nature of this crowd. Dark Star Orchestra has always been supportive of its large family following, and I think the children and adults alike feel safe and welcomed at this festival. They offer great events for all of the kids, so this festival is also a memorable event to them. There's the bubble guy, who tirelessly provides a beautiful landscape for all of us, blowing the biggest bubbles you can imagine and allowing the children to endlessly jump through the bubbles streaming from his wand. There's the kid parade, where the kids are led through the grounds to wake everyone up Sunday morning, and of course the yearly family photo, which I am sure to never miss. I just hope as this festival grows larger and larger each year, the gentle ecosystem that has allowed families to feel comfortable here is not forgotten about. I really think it's one the things that make this festival stand out from others, you get to see joy and happiness written all over young people's faces. I can only wish I had been raised in such a great community.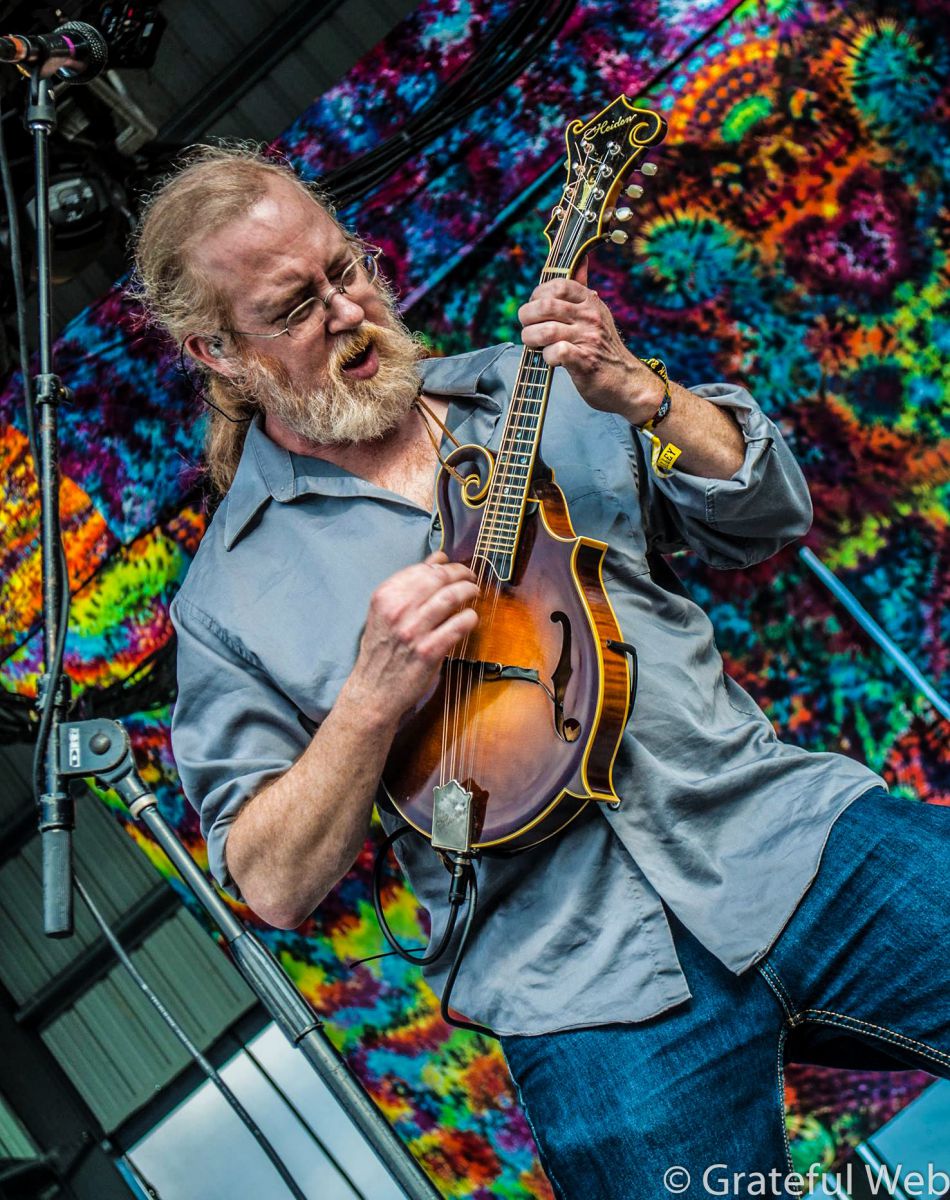 This year, they waited until a bit later in the day on Friday to start the music. It was nice to be able to settle into camp without feeling rushed, we had time to meet our neighbors, which would soon be family. The beautiful thing about this festival, it's a lovely mix of like-minded folks, almost anyone could feel comfortable here, deadhead or not. The first band I was excited to see was Railroad Earth, a great little string band. It was my first time photographing this band, and I have to say their stage energy is just captivating. It was a great way to start out an amazing weekend, with a little bluegrass. Soon it would be time for the thing that we all came to see, Dark Star Orchestra.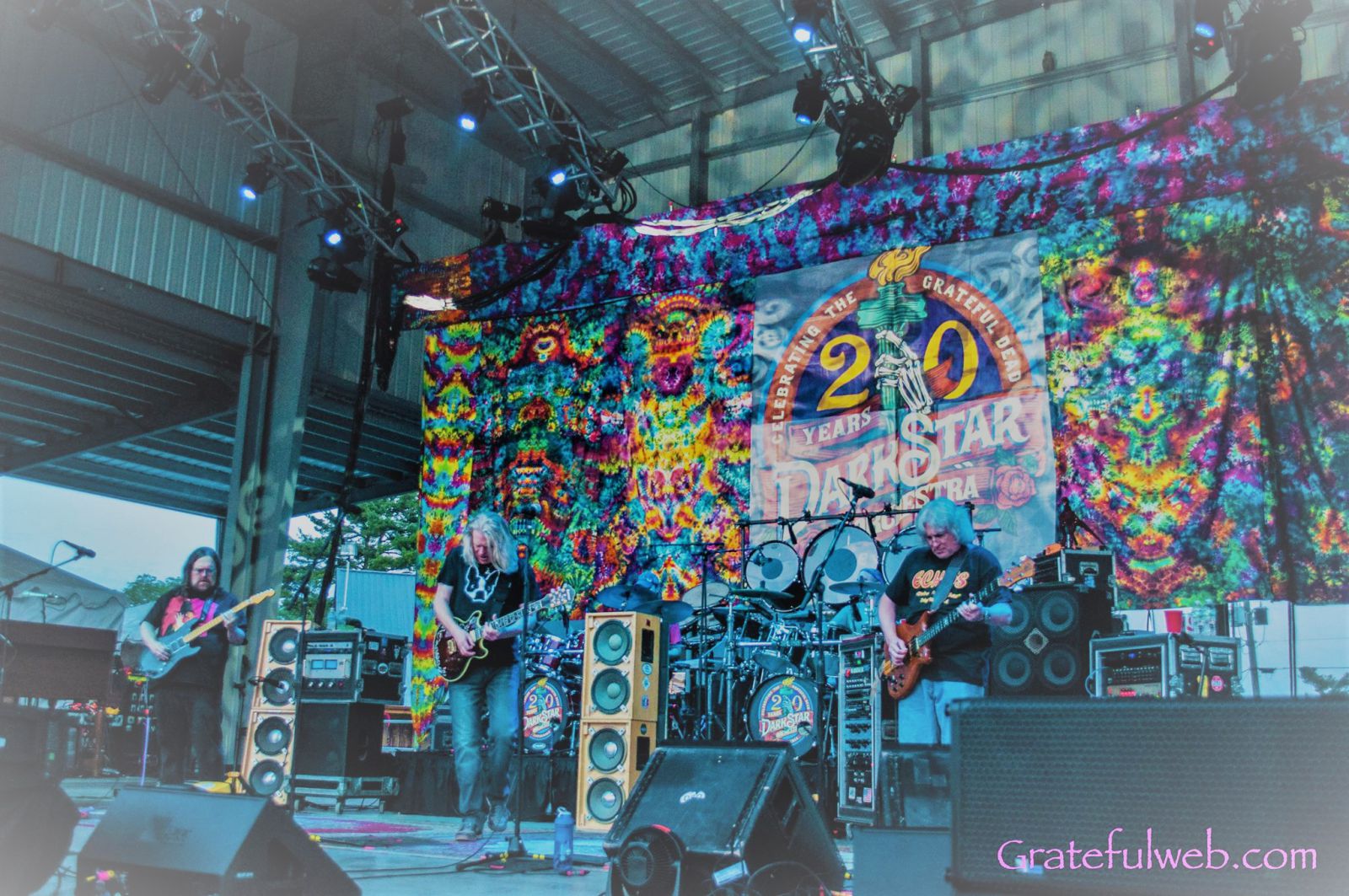 DSO started out the weekend with an original set list as is usual of Dark Star Jubilee, but we knew by the decorations, this weekend was going to be something slightly different. Behind the band was a large banner that declared it was Dark Star's 20th anniversary! I was honored to be at this event, and I am honored to write to you. It's not often you get to write about one of your favorite band's twenty years of success, touring hard, working hard, and playing even harder, but I am honored to bring you all the latest updates. DSO has played over 2600 shows over the last 20 years, and they strive to "continue the Grateful Dead experience." I'd like to dive into this phrase just a bit "continuing the Grateful Dead experience" to me means they aren't trying to be The Dead, they are trying to bring you an interpretation of what could have been. They continue the legacy in the family, good people, and a good experience with like-minded people, but also, in my opinion, they are continuing the vision Jerry had for the band. They are taking the idea of The Grateful Dead and expanding on it, allowing the music to morph, daring to be different, but also delicately keeping the balance the same. This is one of the reasons I love the Jubilee, I get to see a different side of the band, they play at least one or two original sets that allow their creative musical voices to sing. Friday night was one of those nights, an original set. They played some great hits such as "Franklin's Tower," "Feel like A Stranger," "Cassidy" (one of my personal favorites), and "Eyes of the World." And we welcomed in the rainy summer night with a signature of the Jubilee, late night bluegrass with the Rumpke Mountain Boys.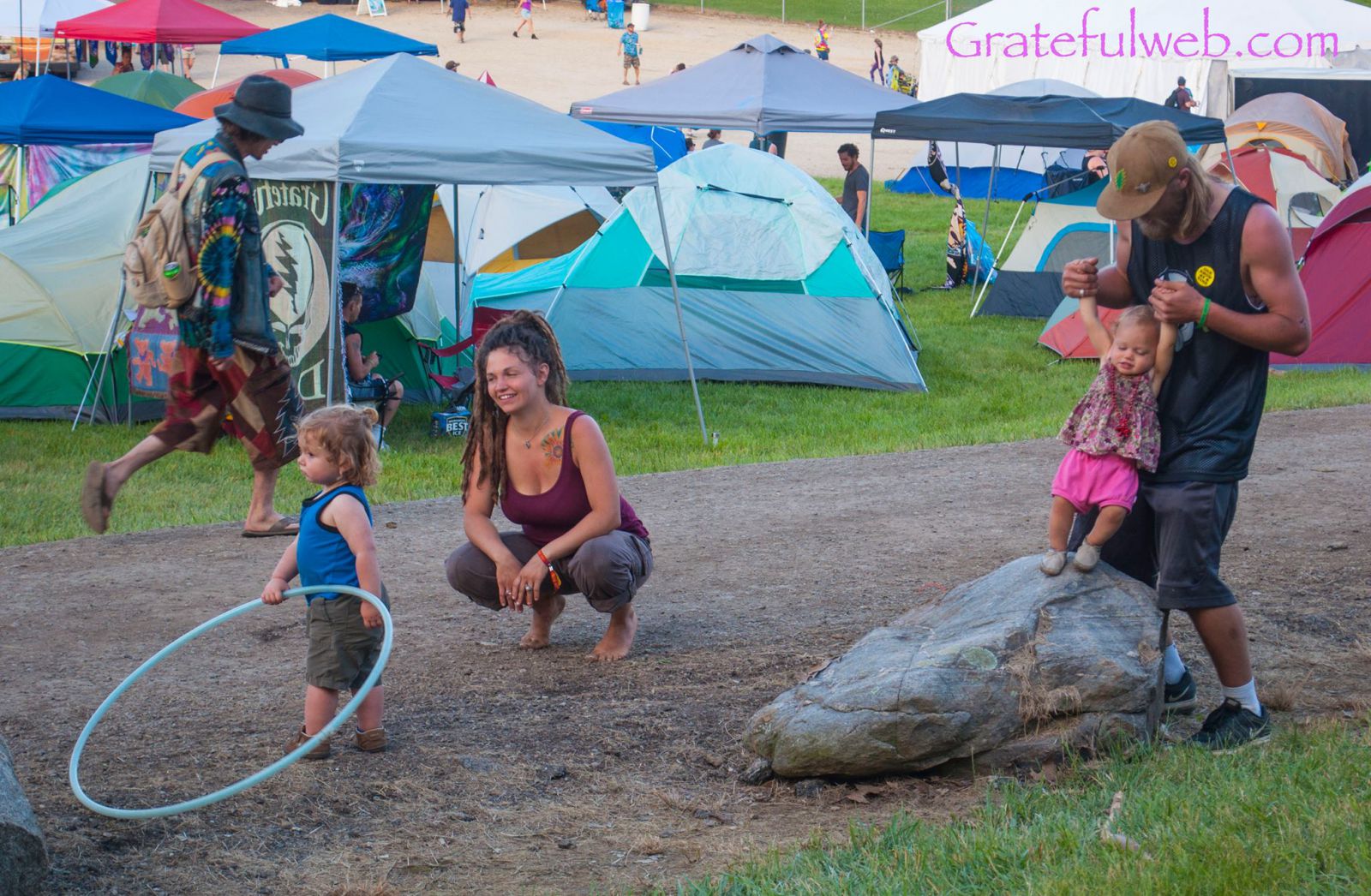 Saturday morning broke, after a rainy, rainy night, I emerged from my car expecting low morale, but upon arriving back to my hammock I found everyone had made it through the storms alive and intact, and ready for another great day of music. We all kept our fingers crossed, the forecast for the weekend looked dreary at best. But what's a little rain when you're surrounded by the people and music you love? Saturday morning, I was on the hunt for some delicious breakfast, so I decided to take a walk and peruse all of the beautiful things that the vendors have to offer at this festival. My first stop was some breakfast, and I can't ever pass up some Disco Pizza. You may think that only cold leftover pizza is what's for breakfast, but I was happy to find a warm breakfast pizza from my favorite pizza gang in the Midwest. I suggest you give it a go, breakfast pizza is the truth, and Disco Pizza hits the spot every time. I took my trusty pizza and wandered through the ever-expanding shakedown street. Previous years, it was just one row of shops. This year I was surprised to find two different vendor areas, filled with art, jewelry, and all kinds of different colorful odds and ends. I am pleased to report that after years of lacking a good crowd of visual artists, there was finally live art, and a booth selling only original art, one of my very favorite things to find at a festival.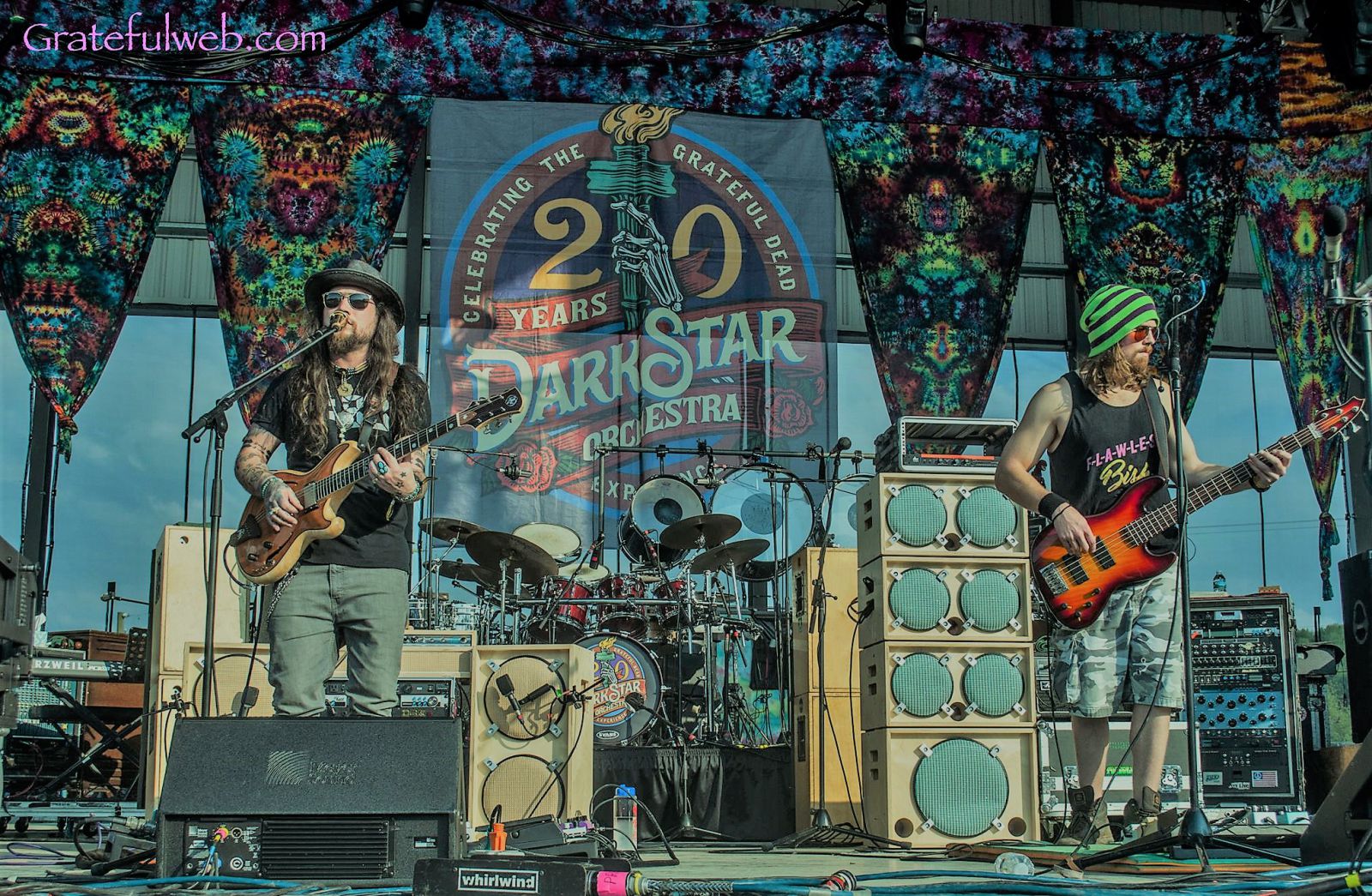 Saturday was jam packed with some great music. Some of the notable acts were Hot Tuna, again gracing the stage this year with two sets. First an acoustic set on Saturday and a plugged-in show on Sunday. A new band to play this year, was met with much enthusiasm, Twiddle played their first Dark Star Jubilee set, and the crowd absolutely loved it. Perhaps it was the slide guitar, or the charismatic stage presence of the band, or maybe the catchy melodies coming from the stage, but no one could stop dancing. It was a great way to start the evening, with some light melodies that were easy to dance to and easy to love. Then it was time for the moment we were all waiting for, Dark Star Orchestra took the stage. Briefly commenting about the beautiful sky, and the lack of rain, we were in for another great set. Earlier in the weekend, we heard the shocking news that Gregg Allman had passed away, and it seemed to hit everyone hard. We've been losing a lot of greats in the music world lately, and well there had been reports of Gregg's failing health, no one expected it to come so soon, in fact, there were rumors of a 2017 tour. So, with this news fresh in our minds, and Allman Brother's covers being played almost every set of the weekend, we knew this was going to be a special show. Dark Star Orchestra dedicated the Saturday show to the Allman Brothers Band. They played some great songs, although, I'm not sure how they all related to Gregg, with such unique covers, I can imagine they had a personal meaning to the band. One of the covers I loved best, and I think stood out to me the most was "Imagine" by John Lennon. What a treat to see them cover this song! Two of my favorites becoming one.
Saturday night ended with a firecracker set from Keller Williams with Kwahtro, that was so good it could write a review for that show alone. But I'll save you the pain and say that I have seen Keller each and every way, with all sorts of different musicians, and I have to say this might have been my favorite Keller Williams set of all time. Armed with DSO's lights, this was Keller like I had never seen him. It almost seemed like he didn't stop to breath. What a way to end a Saturday night, and Keller Williams set, sprinkled with all sorts of Allman Brothers covers!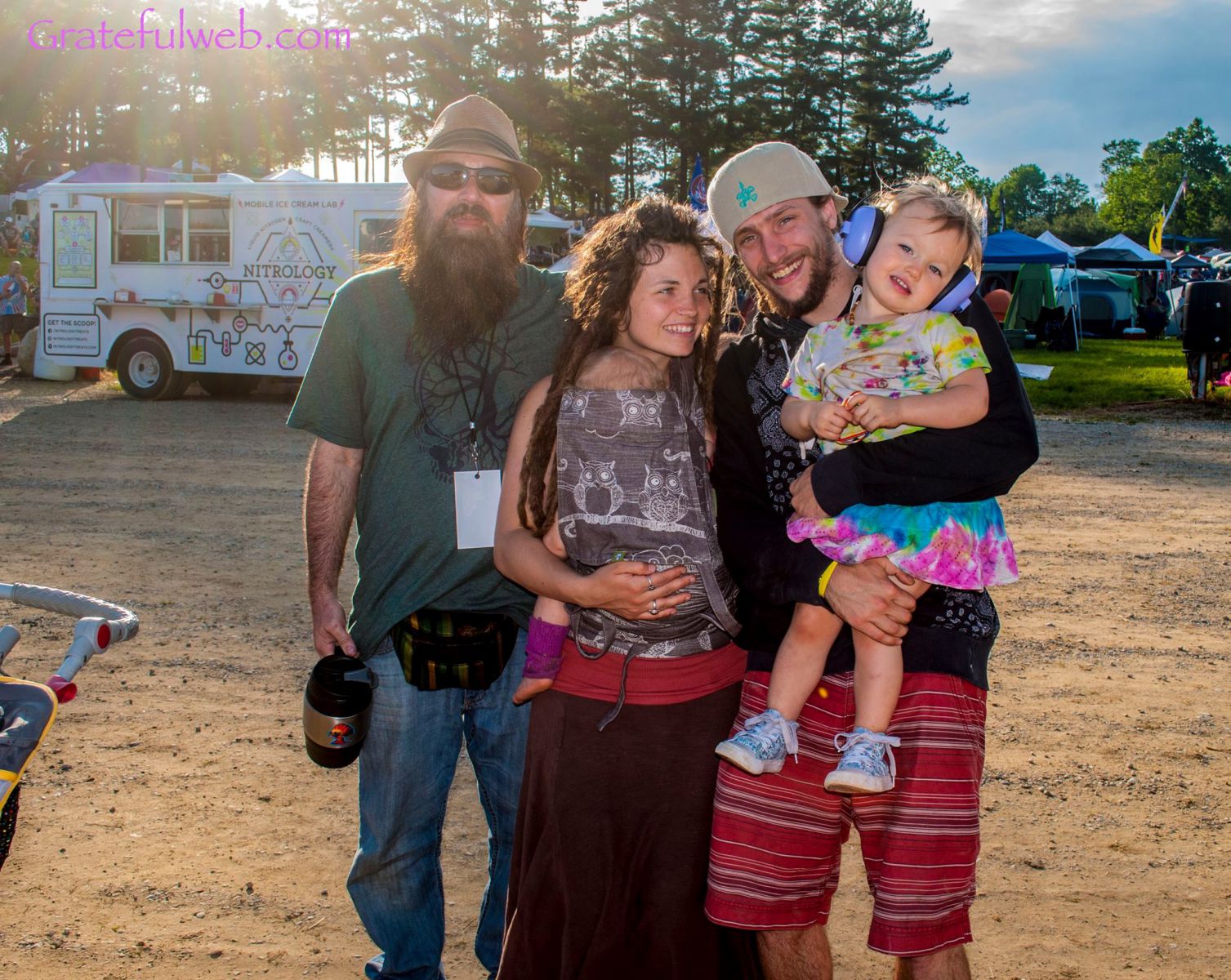 We awoke to Sunday with one of the worst forecasts of the whole weekend. Rain, Rain, Rain, was all anyone's weather said. I buckled up my rain boots, waterproofed my camera, and located my umbrella, and I was ready for the final day. But, alas to everyone's surprise, not a drop of rain fell that Sunday. The morning started with the lovely Kid's Parade and the yearly family photo, a must see. The kids all dress up in their brightest colors and parade around the grounds, the pure, unadulterated happiness of the children is a refreshing way to start out a Sunday morning.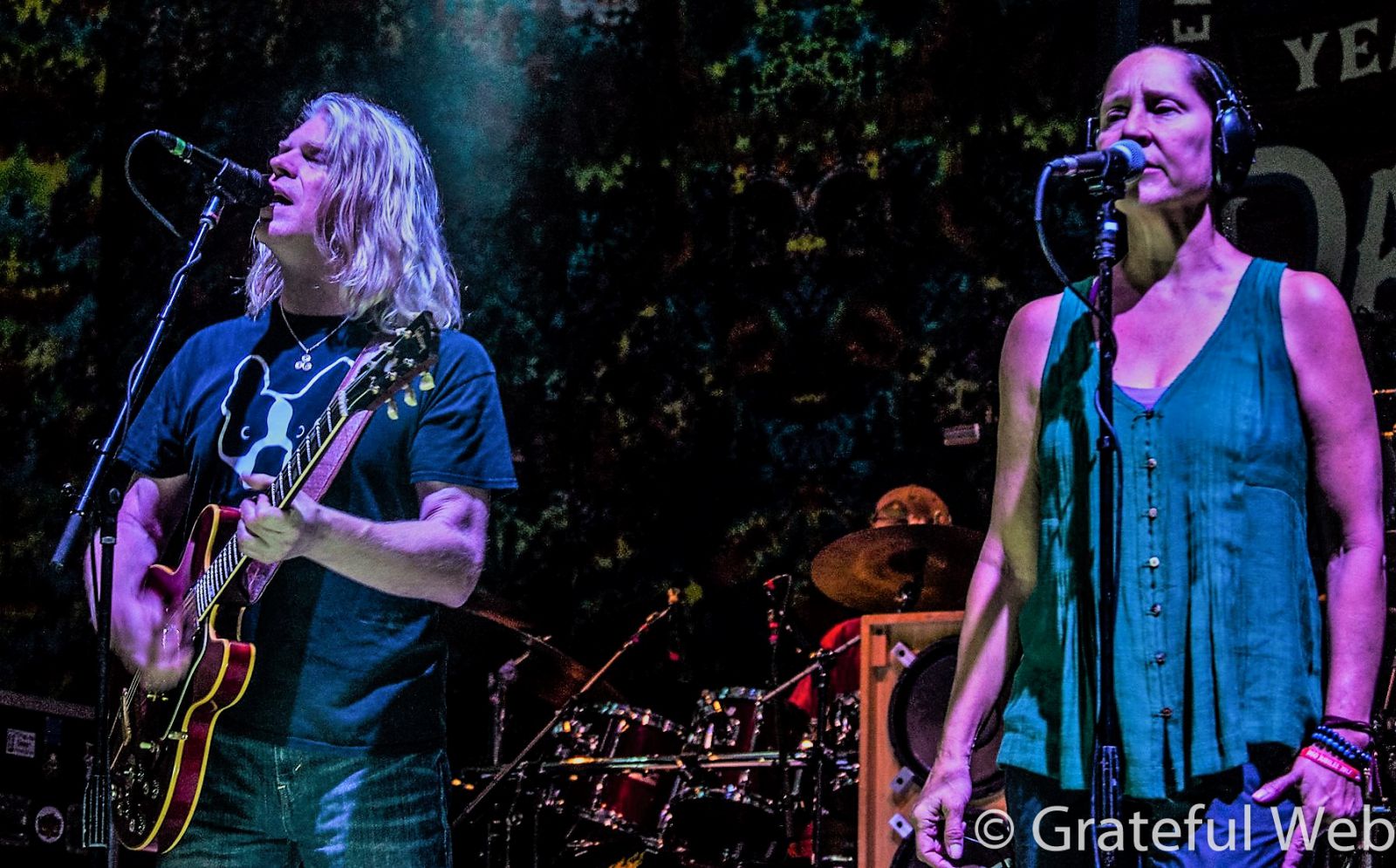 Now is the time when I move to the part about having a heavy heart, the difficult news to share with the world. Sunday morning started with a set they have every year at DSJ the Matt Reynold's Band. This is always a feel-good set, and a warm up set for the festival. Usually one of the first musicians Saturday or Sunday, most people don't realize that not only does he have his own music but is also Dark Star Orchestra's tour manager, or WAS. He appeared well and happy for his set on Sunday, but upon return home Monday morning, Dark Star Orchestra announced the untimely death of their beloved tour manager. It seems that this leaves the direction up in the air for the band, they mention being a ship of fools with no captain, and my heart feels heavy for them. What a sad moment in history.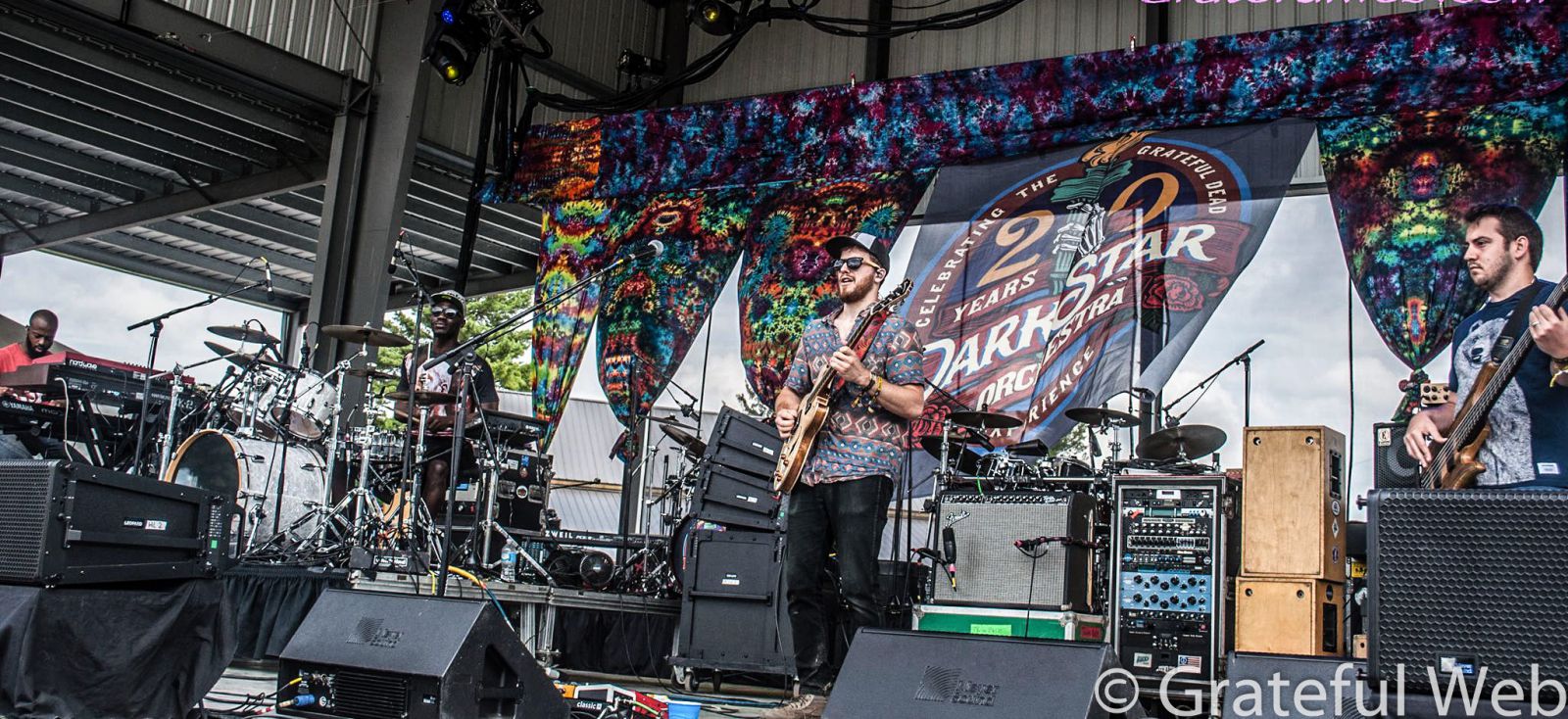 But enough being sappy, we still have Sunday to talk about! Sunday not only featured Matt Reynolds but also great acts such as TAUK, playing the Jubilee for the very first time. There was also Like Father, Like Son, lead guitarist and singer Rob Eaton, of DSO and his son's band, and the lovely Greensky Bluegrass. But murmurs around the ground, kept everyone waiting on the edge of their seat for the Sunday night set by DSO, we all heard it was going to be one of the most famous Grateful Dead sets there is. As the band took the stage and the familiar notes of "Bertha" quieted the hum of the excited crowd, we knew the rumors were true. DSO was creating the ever-famous Hartford, Connecticut show of 1977 when some would argue the Grateful Dead were at their best. IF you haven't heard this show before, I suggest you give it a listen. There are some great hits from that show, such as "Good Lovin,'" "Sugaree," "Jack Straw," "Brown Eyed Woman," and so many other greats I can't name them all. They did this great historical set list justice. All we could do was smile, smile, smile. With a brief encore of "US Blues," the set ended with everyone holding hands, hugging the ones we loved, and vibrating with all the positivity that surrounded us. It was another weekend for the books, and a great way to start out the summer, I wouldn't change a thing. I'll meet you at the next Jubilee.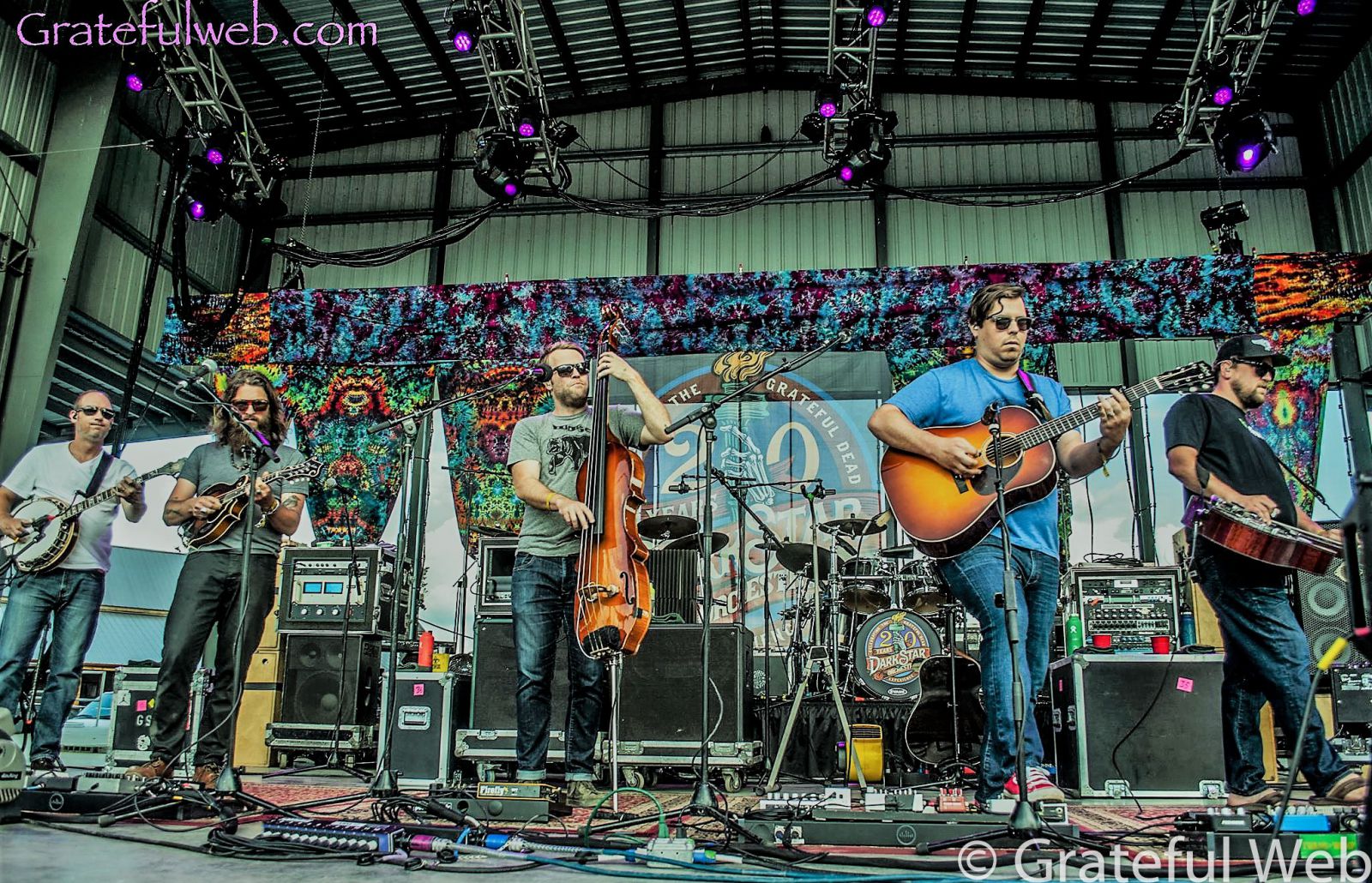 Check out more photos from the Jubilee 2017.