I had the privilege of attending my favorite festival of the year for the fifth year in a row, and I am here to tell you about the best place on Earth. I would travel across several oceans to get to this festival. It is one that if you haven't experienced, it should be placed on your bucket list. I'd like to start this tale of Dark Star Jubilee, held at Legend Valley, in Thornville Ohio, each Memorial Day weekend, with some words from the band, written in each schedule passed out: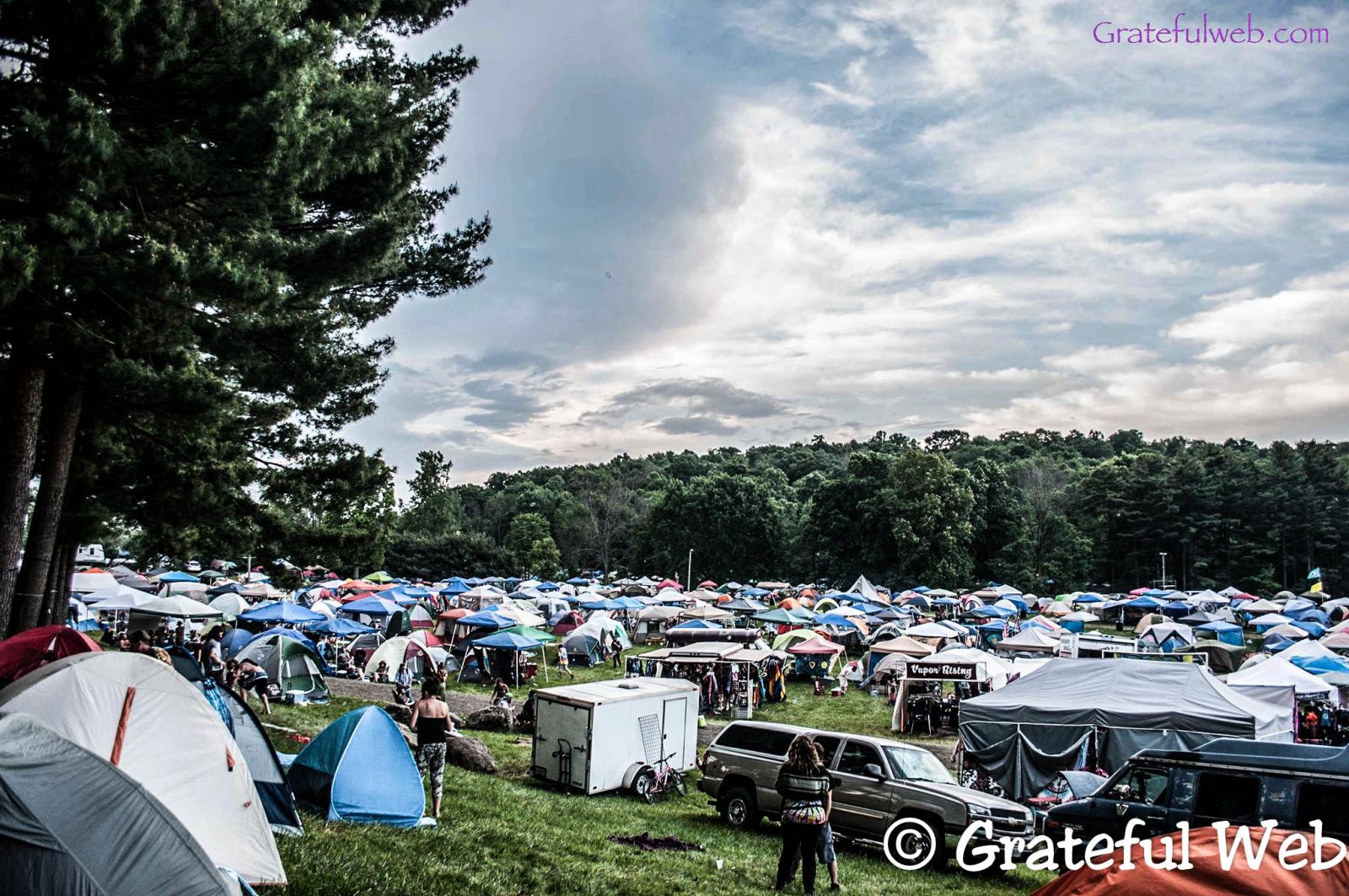 "We would like to welcome all of you to the fifth installment of the Dark Star Jubilee. We are fired up for what is sure to be a magical weekend of love, life, and music. For those of you who have joined us at previous Jubilee's, we are happy to see you once again. If you are new to the Jubilee, we plan to show you why we all look forward to this weekend more than any other. From the amazing music you are about to experience, to the food and craft vendors, our crowd performers and activity leaders, we hope you have a relaxing and entertaining Memorial Day weekend with friends new and old. Get ready to Turn On Your Love Light!"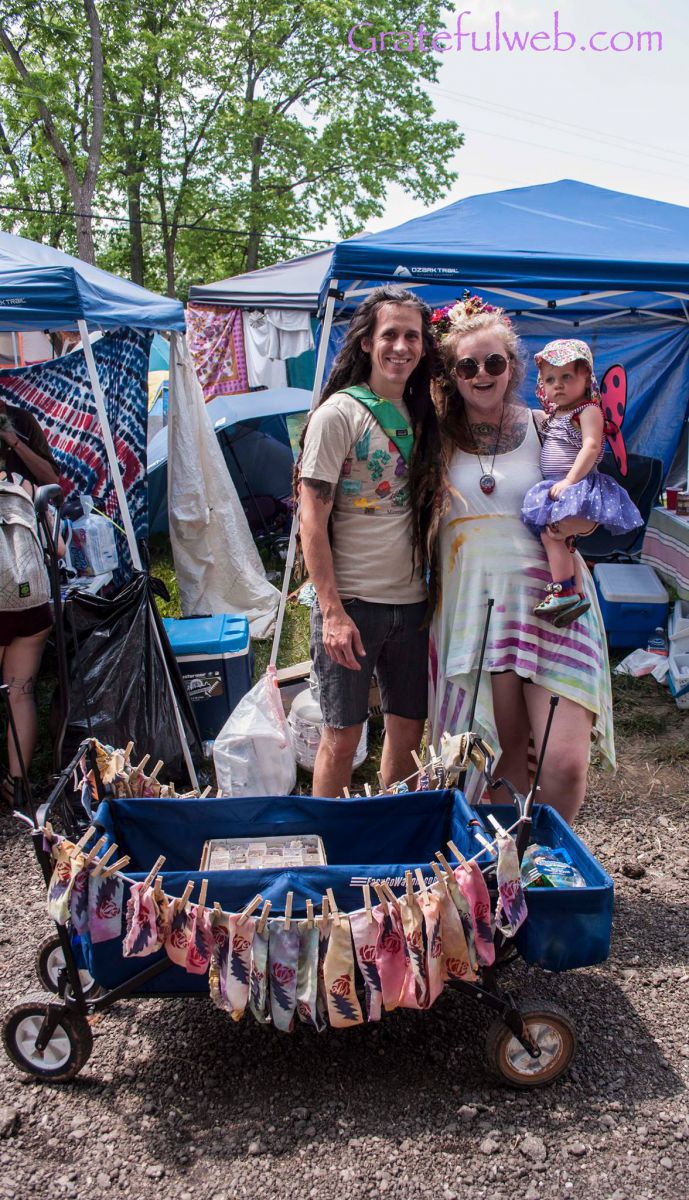 The Jubilee is a magical place of likeminded, loving people. It has become my home away from home, where my friends become family, and a place where I have met life long companions. It is at the core a family-friendly festival. All creeds and ages are welcome; there's just one thing I ask of you..you gotta love some Grateful Dead.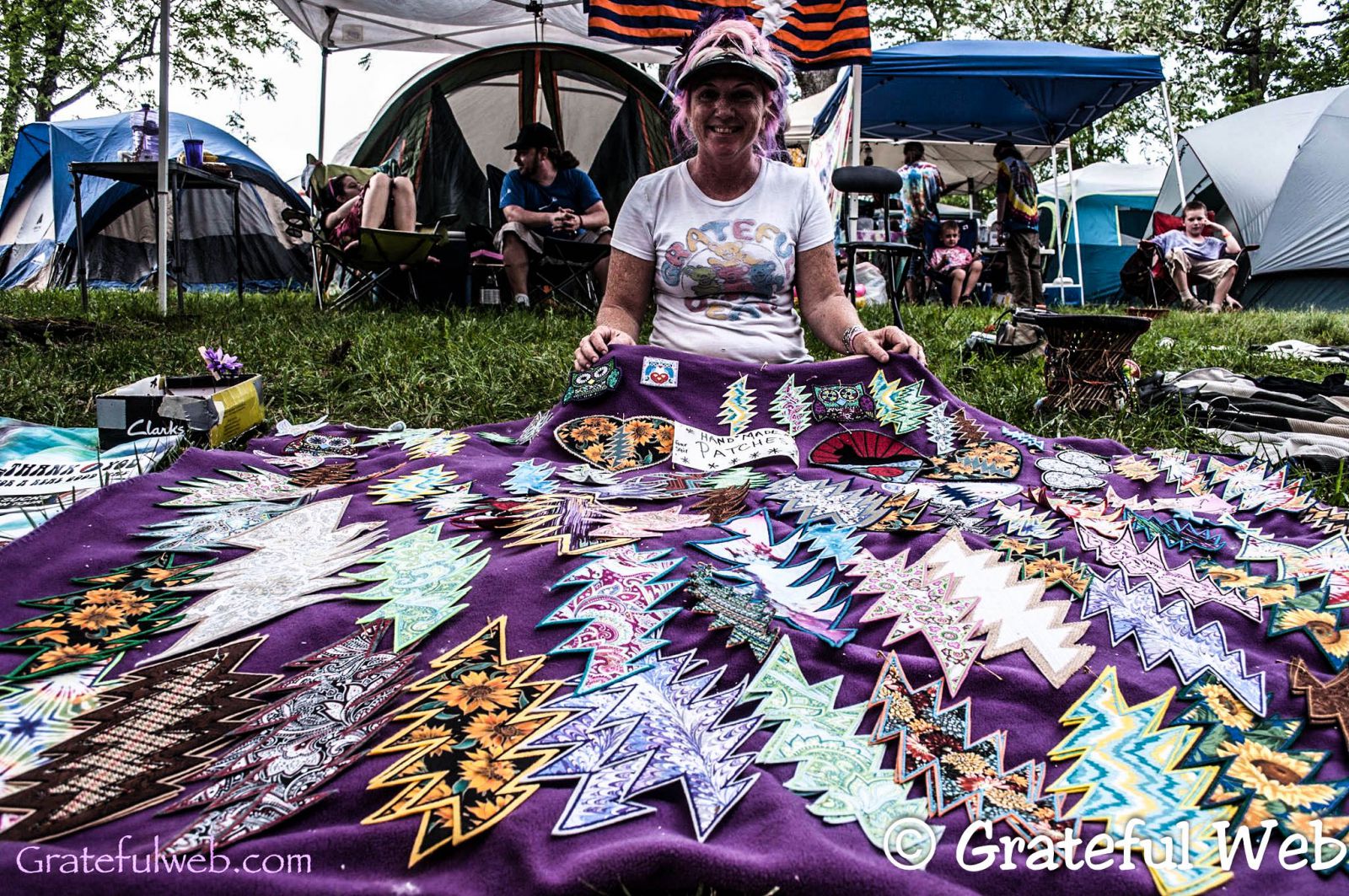 The festival grounds of Legend Valley, Ohio, are some of my favorite fields to roam. Legend Valley is about half an hour East of Columbus, Ohio and very close to some of the Grateful Dead's old stomping grounds of Buckeye Lake. There is a stage set at the bottom of a natural concert bowl. Camping is allowed inside of the venue, so you are never further than a 10-minute walk from the stage. There is a row of beautiful old pine trees which sit at the top of the ridge in front of the stage, I can only imagine the years and years of beautiful music these trees have witnessed, and how many people have slept under their sheltering branches. If you arrive early enough and can get your hammock in one of these beautiful pines, there is almost no reason to leave it the entire weekend. You can see and hear the only stage perfectly. The staff is friendly and clearly there to help make your weekend something enjoyable, not to hassle and harass. They are there to pass along a smile and to point you in the right direction. One of the best parts of the Jubilee, the music never overlaps. You aren't rushing from place to place, waiting in long lines, and having to miss some of your favorite bands. The venue is completely family friendly and very welcoming to kids and family. Each year there is a kiddy parade, where all of the kids march around the grounds in their brightest colors. If you leave this place with anything but a smile, you're doing it wrong.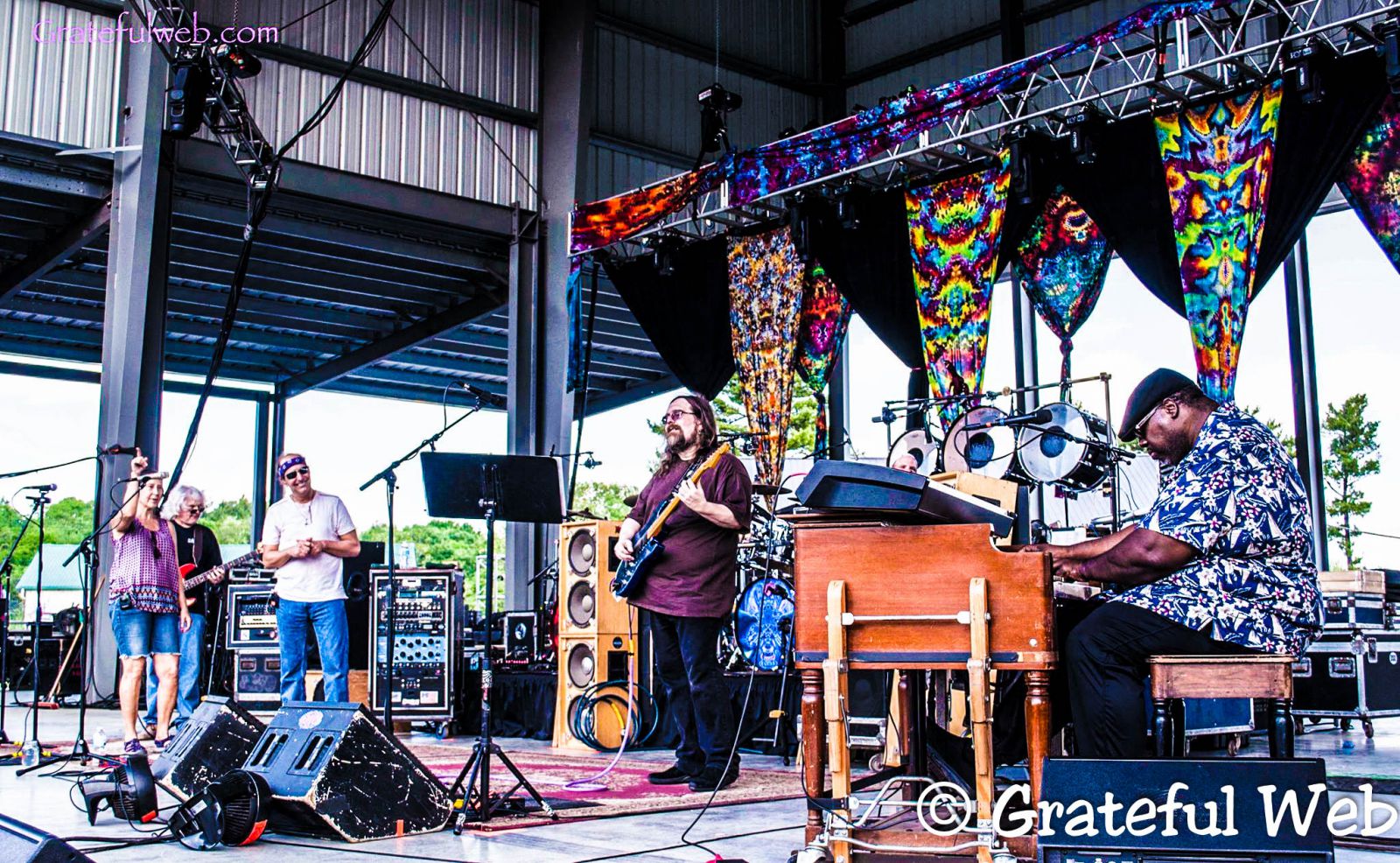 This year, 2016, was the first year that the festival has ever sold out. It was brimming with some of the best people I've ever had the chance to meet. The energy in the concert bowl this year was vibrating at a frequency that I have never experienced. The excitement coming from the musicians, who were so excited to play the festival, and the people who have been waiting all winter to get their dancing shoes on made the place just buzz with life. As people began to shuffle in, we got started on what was going to be a warm, beautiful summer night of six and a half hours of Grateful Dead music. The first band of the weekend was Melvin Seals and DSO (Dark Star Orchestra) performing a Jerry Garcia Band set. All of the members of DSO join the well-known keyboardist Melvin Seals. I could just see the excitement over every member's face! DSO's keyboardist, Rob Barraco was on vocals for this set, and his face expressed every bit of pleasure he was feeling from sharing the stage with a talented musician such as Melvin Seals. There were smiles all around on the stage and in the crowd, what a perfect way to start the summer!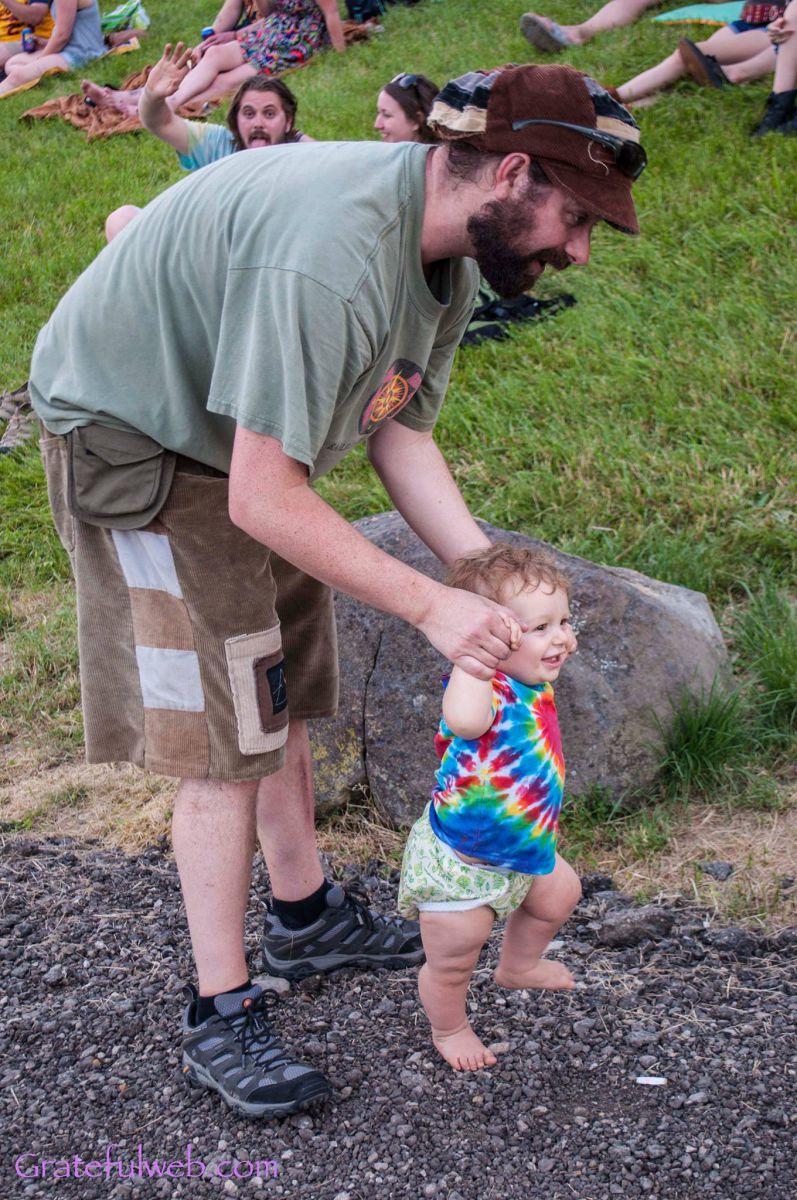 The Wailers took the stage and gave us a laid-back reggae set and set the stage for my very first Dark Star Orchestra set of the summertime. They started the festival with a recreated Grateful Dead set list from March 27th, 1987. This set featured some great classics like "The Music Never Stopped," "Tennessee Jed," "Eyes of the World," and a killer three-song encore of "Big Boss Man," "I'll Take A Melody," and closed the epic four hour set with a lovely "Franklin's Tower." But, the night didn't stop there, one of the best parts of Dark Star Jubilee, the late night bluegrass set started with the harmonic sounds of Yonder Mountain String Band. Everyone grabbed their whiskey and danced late into the night to some knee stomping blue-grass. YMSB has become a staple of the Jubilee over the years; there's nothing better than the sound of a fiddle in the summer air.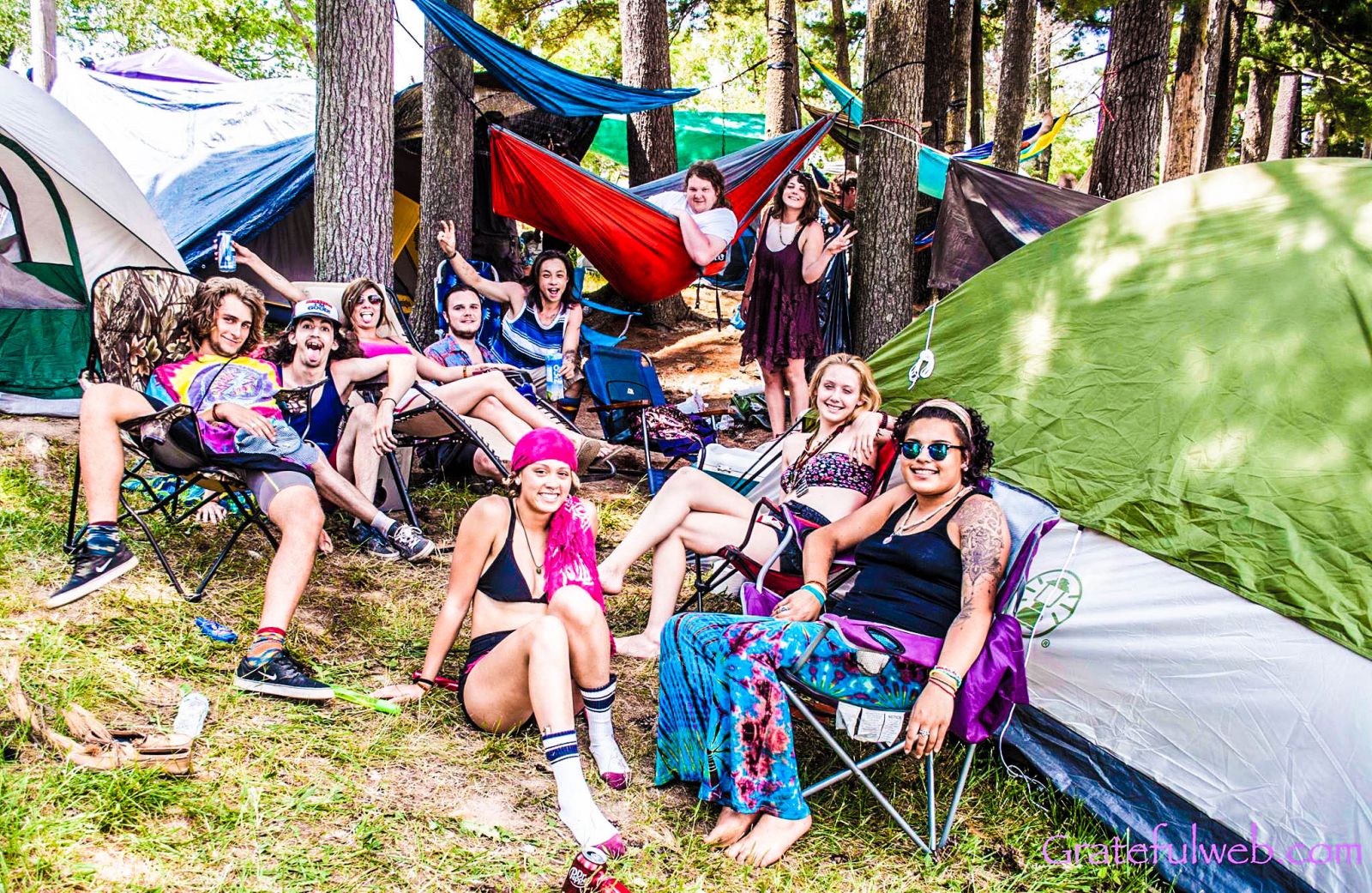 Day two I awoke in my hammock staring into the long thin branches of an old pine tree, I heard the sounds of laughter around me, I woke up glad to be where I was. I took the morning to explore the grounds of the festival before it got too hot. The grounds were much more full than years past, but not full to the point of feeling crowded, just the right amount of friendly faces were in that valley. I walk past morning drum circles, and groups of morning yoga, families waking up cooking breakfast, and the wonderful shops on Shakedown Street starting to open. I walked past booths full of tie-dye and all sorts of jewelry, clothing, and general sparkle. I wandered towards the food to grab that crucial morning smoothie, and there were many different food choices, for those who didn't bring a grill and cooler full of food. If you're looking for the best pizza in the Midwest, may I suggest checking out Disco Pizza, a staple at every Dark Star Jubilee, let's just say they stuff the crust, with the toppings, and it's two slices for five bucks all day. All in all, I'd say morning well spent, as I wandered back to camp watching the biggest bubble maker I've ever seen paint me a bubble landscape. The festival this year definitely had a slower more relaxed rhythm. In years past, there were two stages where the music never overlaps, as it did this year, but there were no set breaks between bands because of the alternating stages. This year, there was only one stage, which in my opinion, made you want to slow down and smell the roses (or other hippies) around you. It did limit the number of bands this year, but the quality line-up made up for the smaller docket.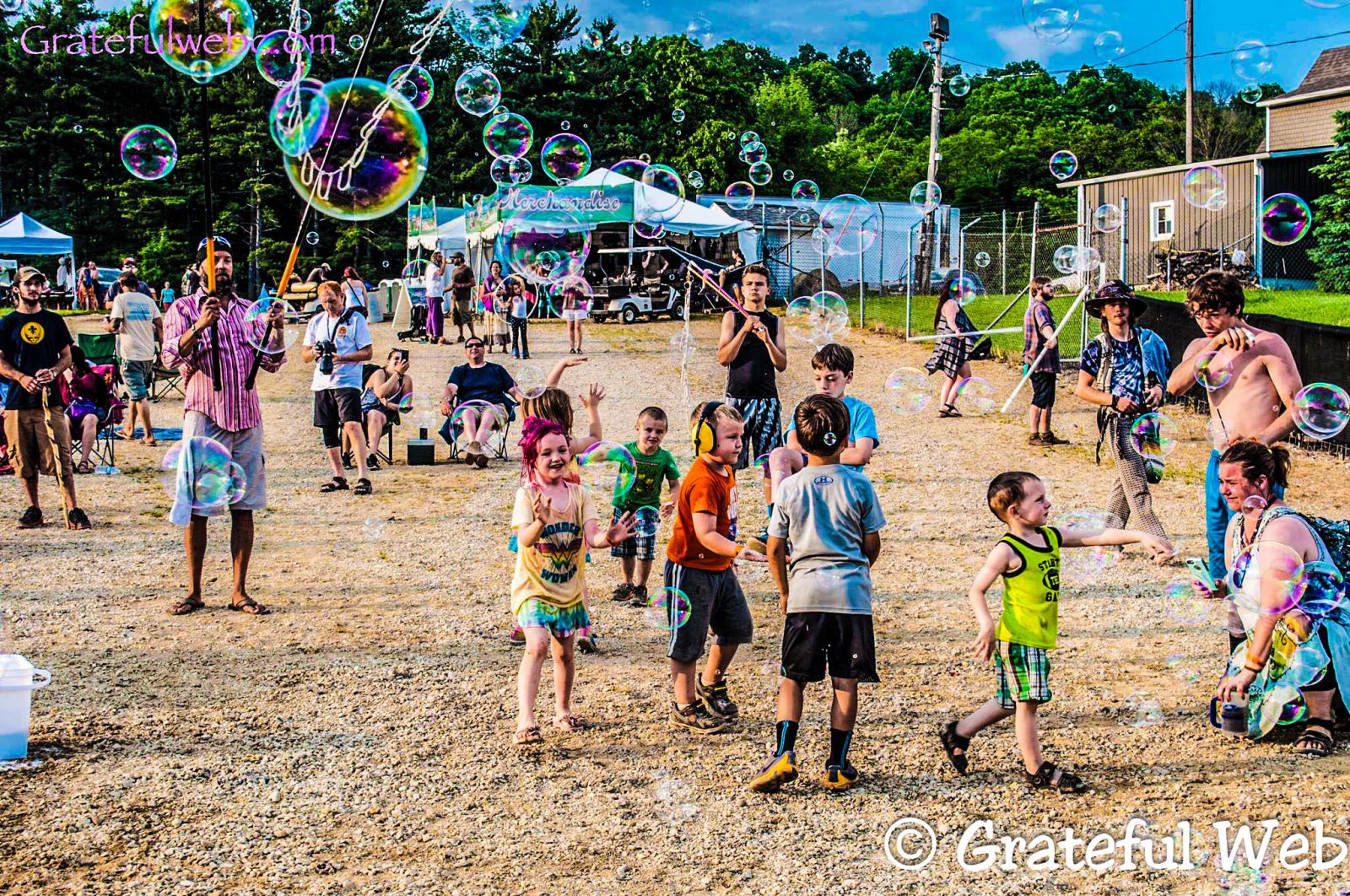 Some highlights from Saturday included the kiddie parade run by the ever talented, Kristin Blair followed by a set by Owsley County. Owsley County is a side project of Dino English, one of the percussionists of DSO, and is formerly known as the Very Garcia Band. It's always lovely to hear Grateful Dead tunes in the afternoon; I can't always help but smile and appreciate the sunshine so much more. There was also a great Electric set of Hot Tuna. Hot Tuna formed when Jefferson Airplane went on hiatus. It was a special treat to have such wise musical talent grace the stages of Legend Valley.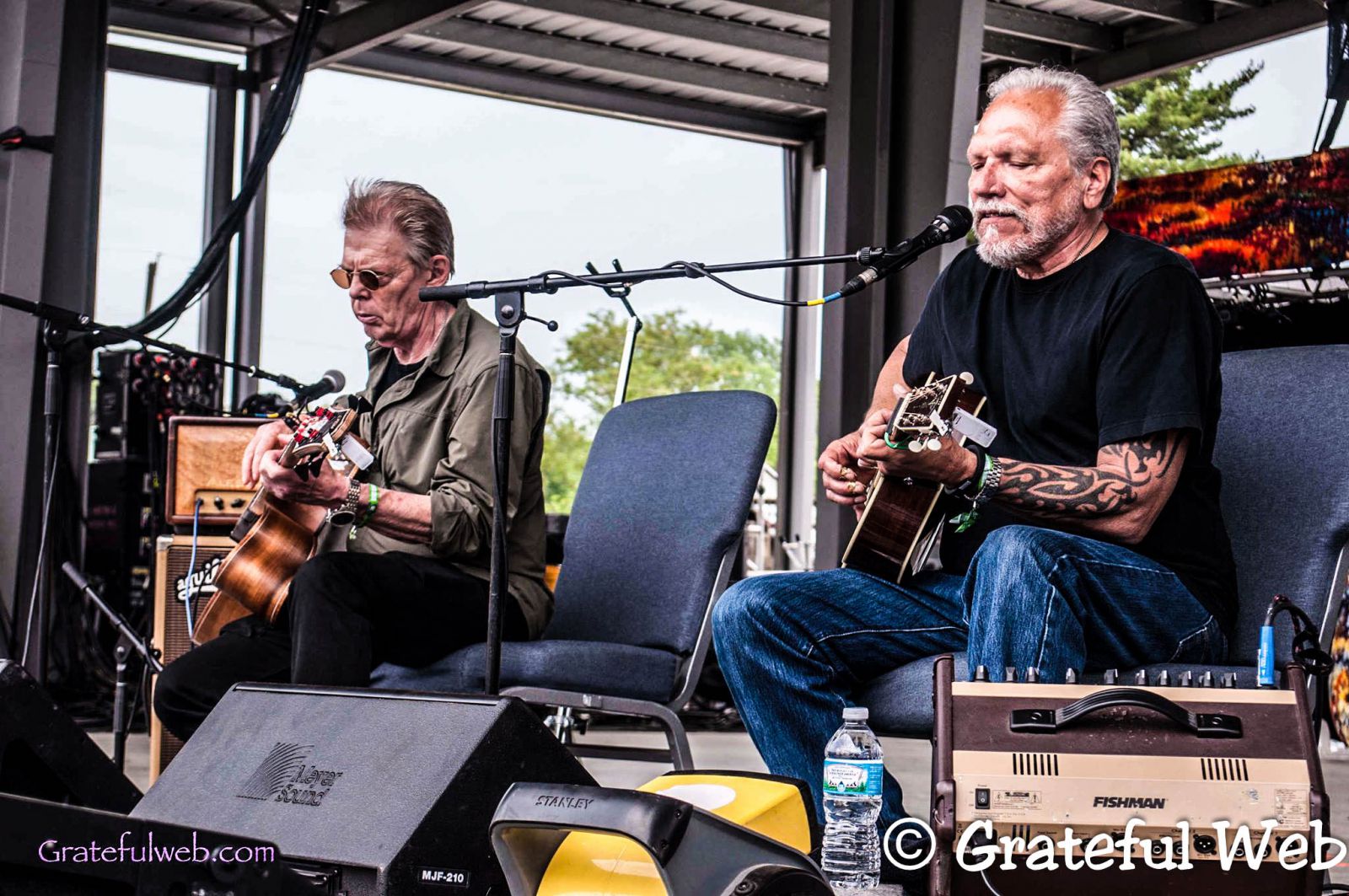 After a brief set change, DSO took the stage with a bold tribute to Jefferson Airplane, Jorma Kaukonen from Hot Tuna joined the band for "White Rabbit." With an opener like that, we knew we were in for a special night of Grateful Dead tunes. Not only were they joined by a musical great, but the first set also featured Allie Kral from Yonder Mountain String Band. She joined DSO for a unique rendition of "Dire Wolf" and "Catfish John." This was an original set list not to be forgotten, with a beautiful red sunset and all the bubbles you could imagine floating in the air. It truly was a romantic sight; I couldn't help but feel so grateful to be in that place at that time, something special truly happens in that valley.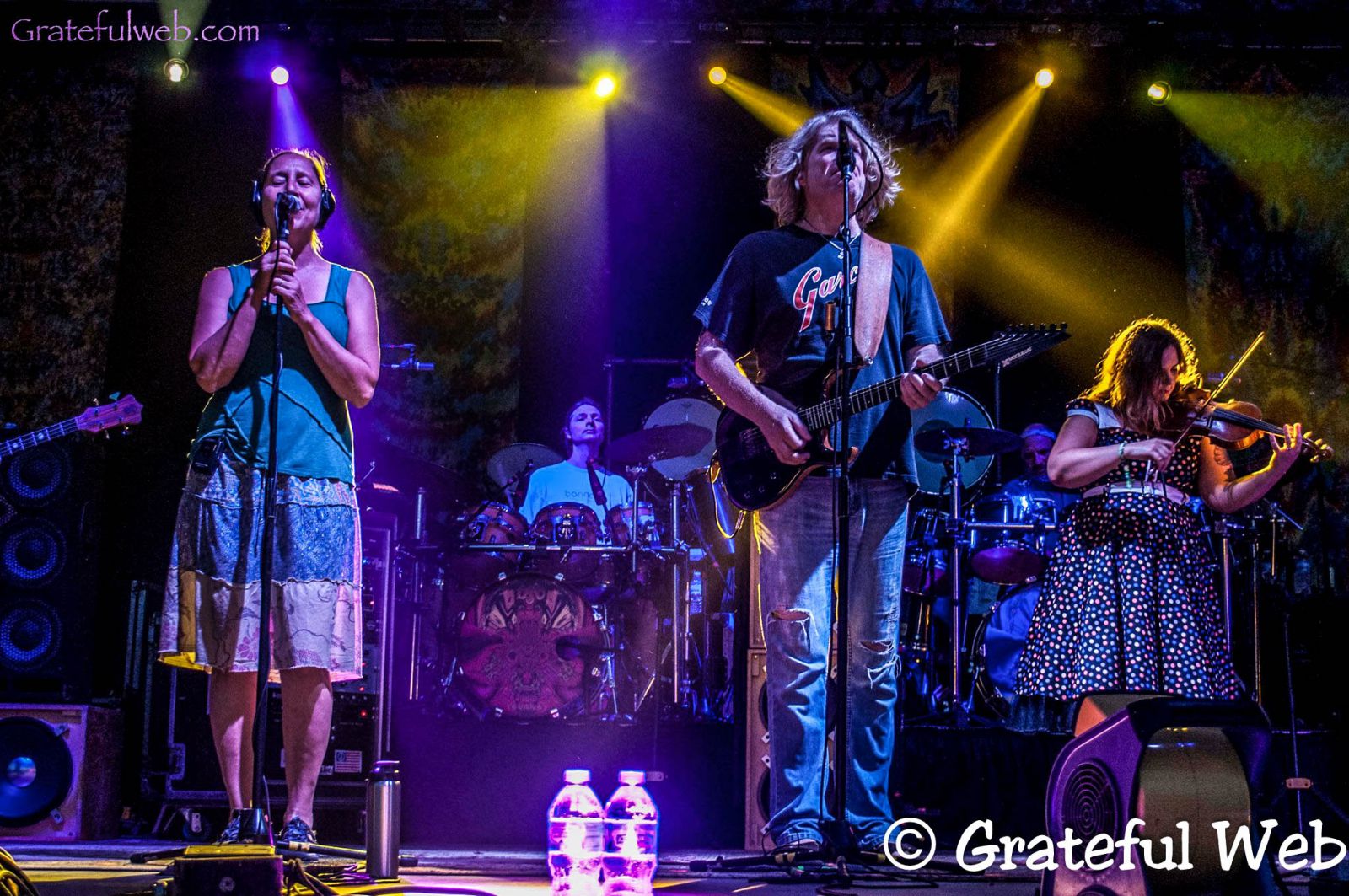 Sunday broke cooler than the previous days, so I was able to get a little more shut-eye in the morning. I awoke to one of my new favorite bands; I suggest you add these ladies to your playlist. Jemntonic is a lovely little indie/bluegrass band run by three ladies with attitudes they aren't afraid to show. I suggest you give them a listen, as ridiculous as it sounds, they do the best cover of "My Milkshake." Another highlight of my Sunday at Jubilee was a power-packed set from Leftover Salmon. Leftover has been touring since 1989, and their lead singer Vince Herman brings so much energy to the stage, it was impossible to stand still during their set, I couldn't help but dance!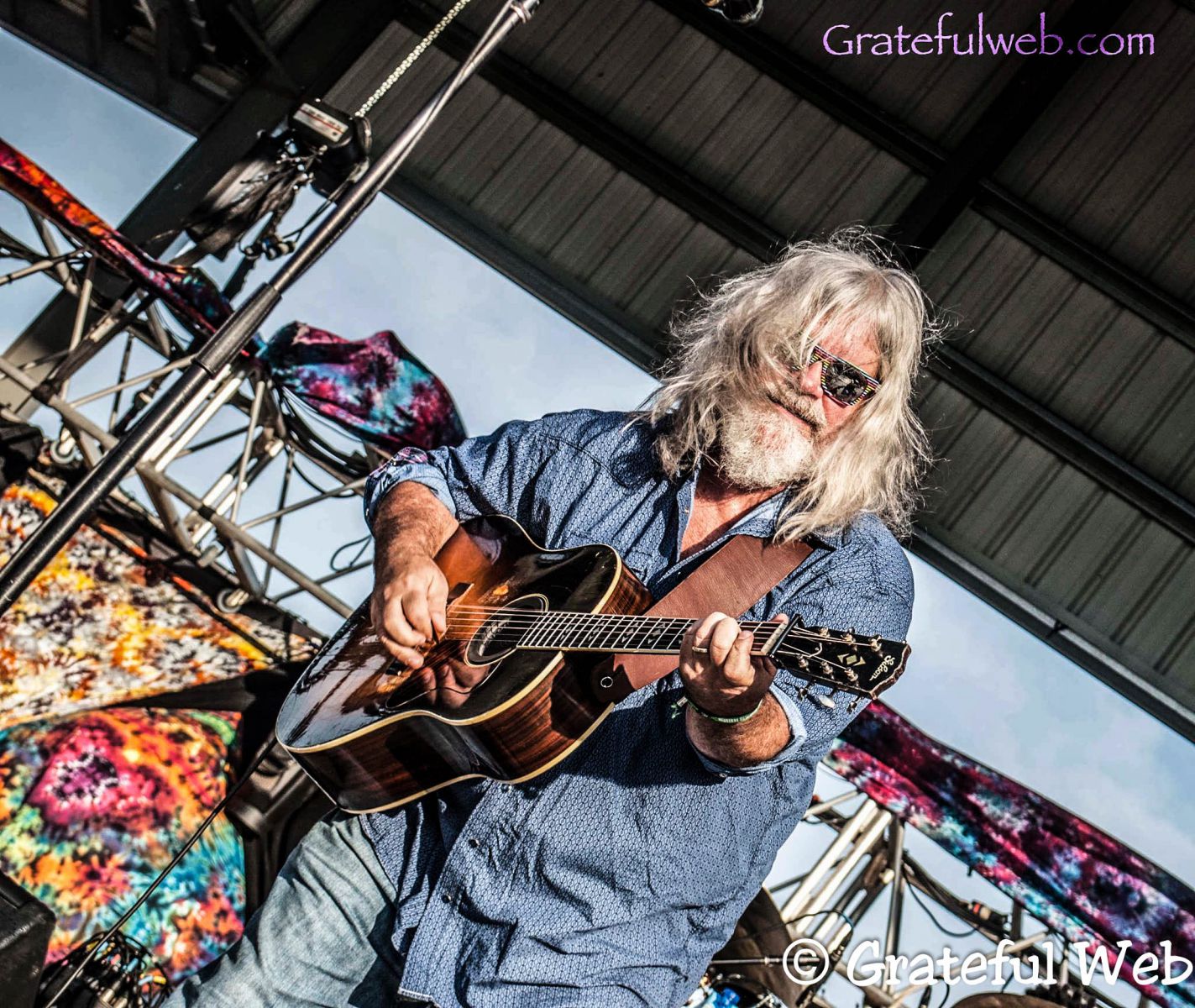 The festival closed of course with an amazing set by Dark Star Orchestra. This was a three-set show originally performed by the Grateful Dead August 27th, 1972 in Oregon, and what a treat this set was! It featured some of my favorite Grateful Dead tunes like "Sugaree," "I Know You Rider," and "Casey Jones." The crowd was in beautiful form for the final night, and the stilt walking group, The Amazing Giants, sauntered through the crowd adding an extra dimension of beauty and wonder to the night. The moon shined a bright orange as DSO played late into the night. I wished that the night would never end and that I could freeze time and live in these moments for the rest of time. But alas, all good things must end.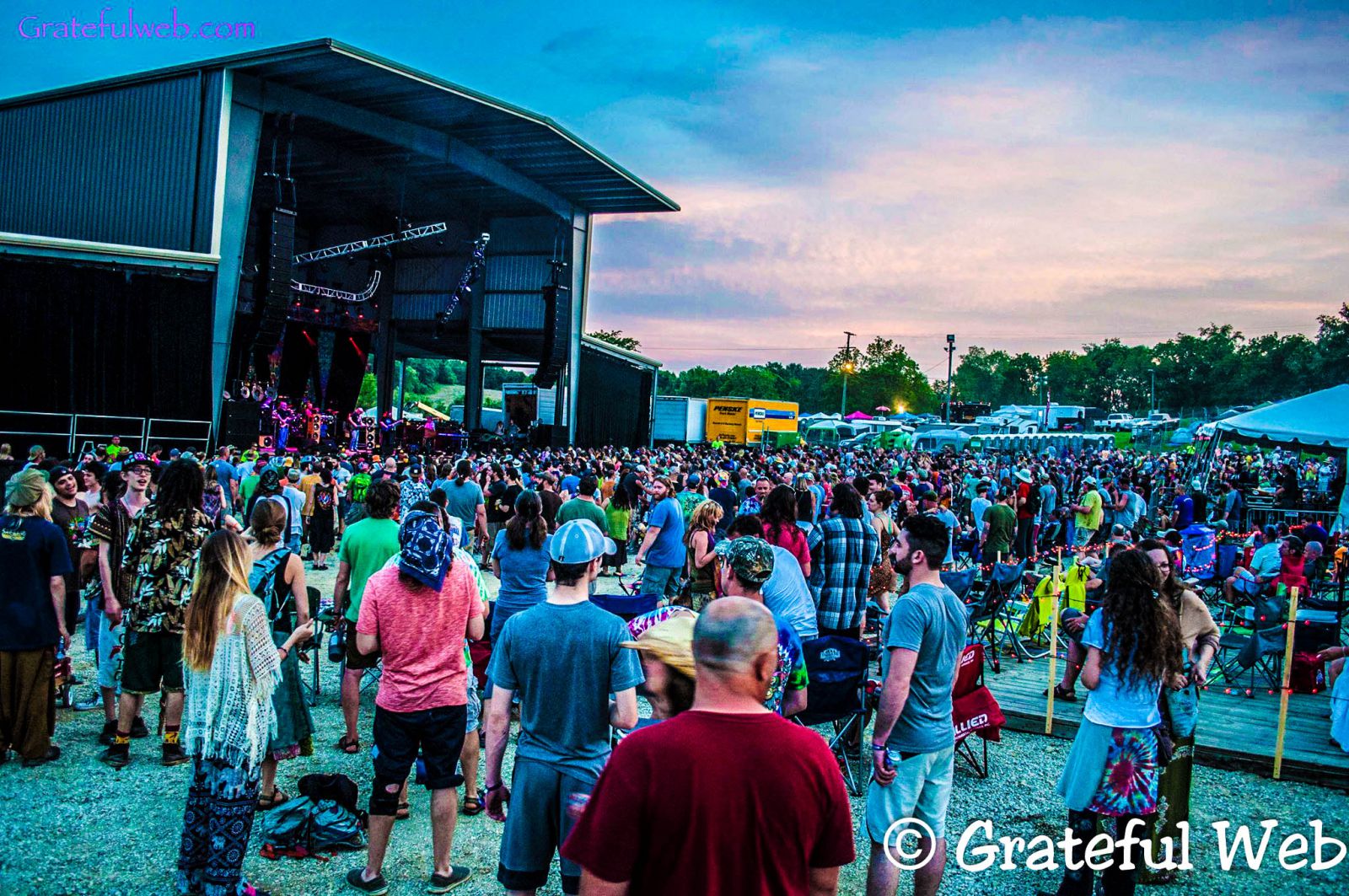 DSO closed the night, and the festival with an acapella "And We Bid You Goodnight." My friends and I stood arm in arm and swayed to the music. You could feel the love flowing through the crowd. That moment, I wished to be nowhere else, I thought of nothing else, then the beautiful humans, music, and landscape that surrounded me. I couldn't have picked a better moment to spend with the people who have made my life so interesting and amazing. It was an honor to be standing in front of the band I love, playing the music I love, with people I love so much. I couldn't help but feel truly grateful, and isn't that what the Grateful Dead are here to remind us of? Stop, take a moment, breath in the inspiration around you, and smile. I want to thank all of you for meeting me at the Jubilee, until next year, be well, and hopefully, we meet again.