There's something about Grateful Dead tunes that no other song, lyric or melody can really duplicate. There's something about a Grateful Dead song that reminds you of every happy moment, every smile you've seen from a stranger, and makes you want to dance. I was lucky enough to roll in the New Year with that warm, comforting feeling of the Grateful Dead with the longest touring Grateful Dead cover band, and one of my greatest muses, Dark Star Orchestra. DSO welcomed in 2016 at the Electric Factory, in Philadelphia. This was a city I was looking forward to visiting for the first time and a venue that has a long history in the city. The set list was also unlike any other Dark Star show I've seen, and I have seen many a DSO set.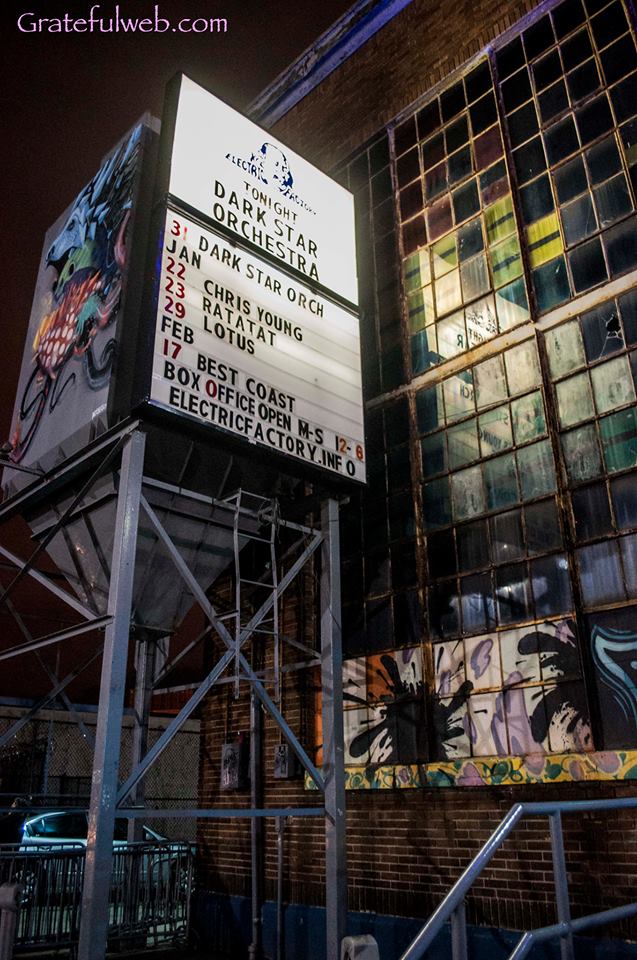 The Electric Factory is an impressive venue. It's an old warehouse that has been converted into one of the oldest music venues in Philadelphia. For 40 years they have hosted a variety of music and have become a hot-spot for jam bands in the last few years. It's a large building with mostly standing room. For New Year's Eve, to the side of the stage, there was a large tree decorated with tinsel. DSO called this the "Dream Tree." On each of the pieces of tinsel were handwritten notes from the crowd about their wishes for 2016 or something they were grateful for. This, to me, is why DSO is so amazing, they love their fans and they speak about this family they have created and family is always at the forefront of their message. At one point, in the busy, confused New Year's crowd, a family with two small girls dressed head to toe in patchwork made their way to the front pit area, and the crowd parted for them, the people around the family watched out for the young girls and made sure they too were enjoying their time that night. It's things like that which keep me coming back again and again.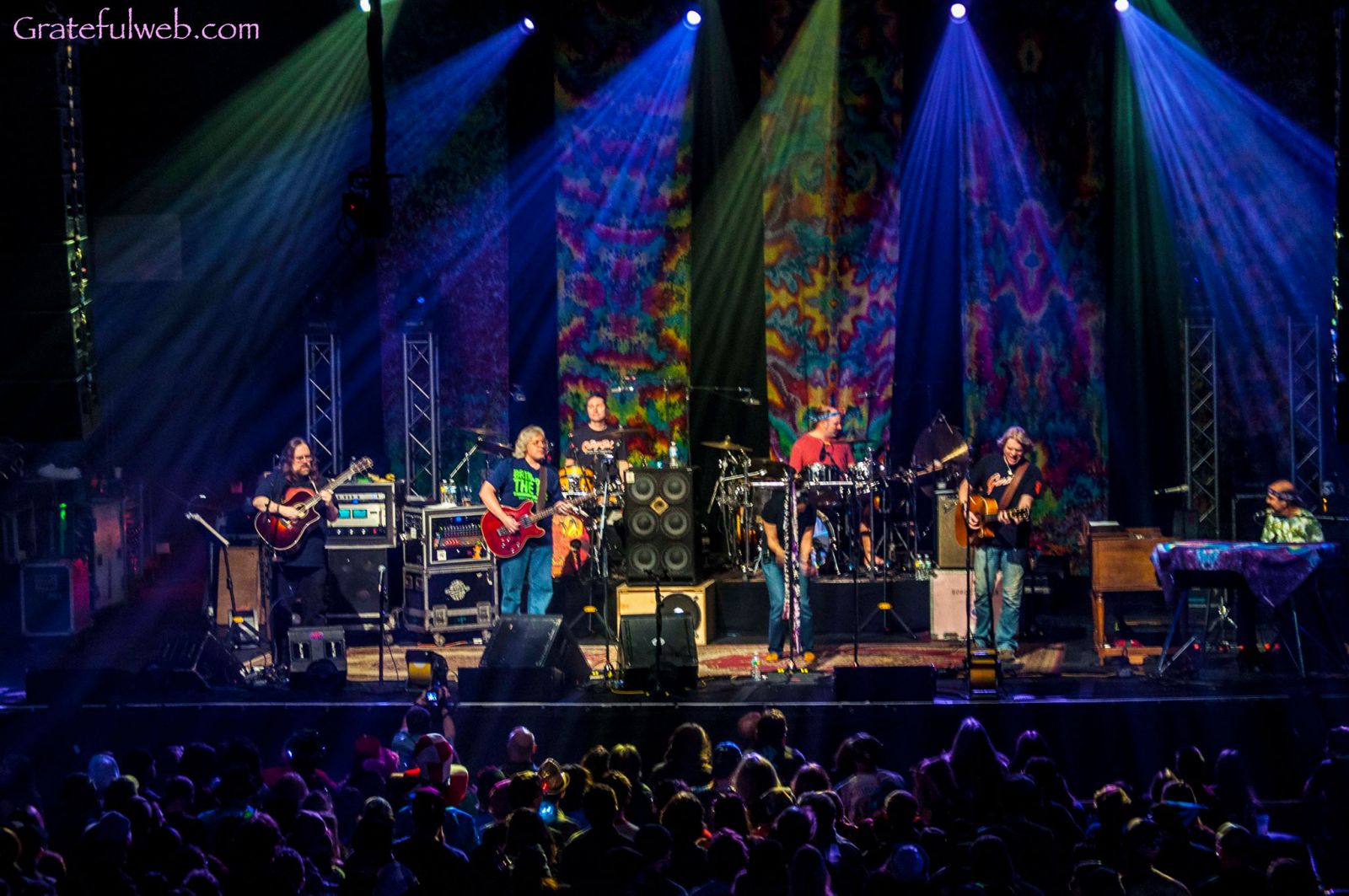 DSO started the night with something quite unexpected, an acoustic set. This set, from everything I can tell, was an original DSO set, and they picked a perfect way to start it, with the great classic "Friend of the Devil." I think everyone was a bit surprised with the choice to start the night out acoustic, but the crowd settled into it, and it was a very heartwarming experience, and a nostalgic setlist. It featured many of the Grateful Dead's great and well-known tunes like "Box of Rain," "Moonlight," and "Ripple." They also threw in a light-hearted cover of "Cocaine Blues." I couldn't think of a better way to start off three sets of Grateful Dead.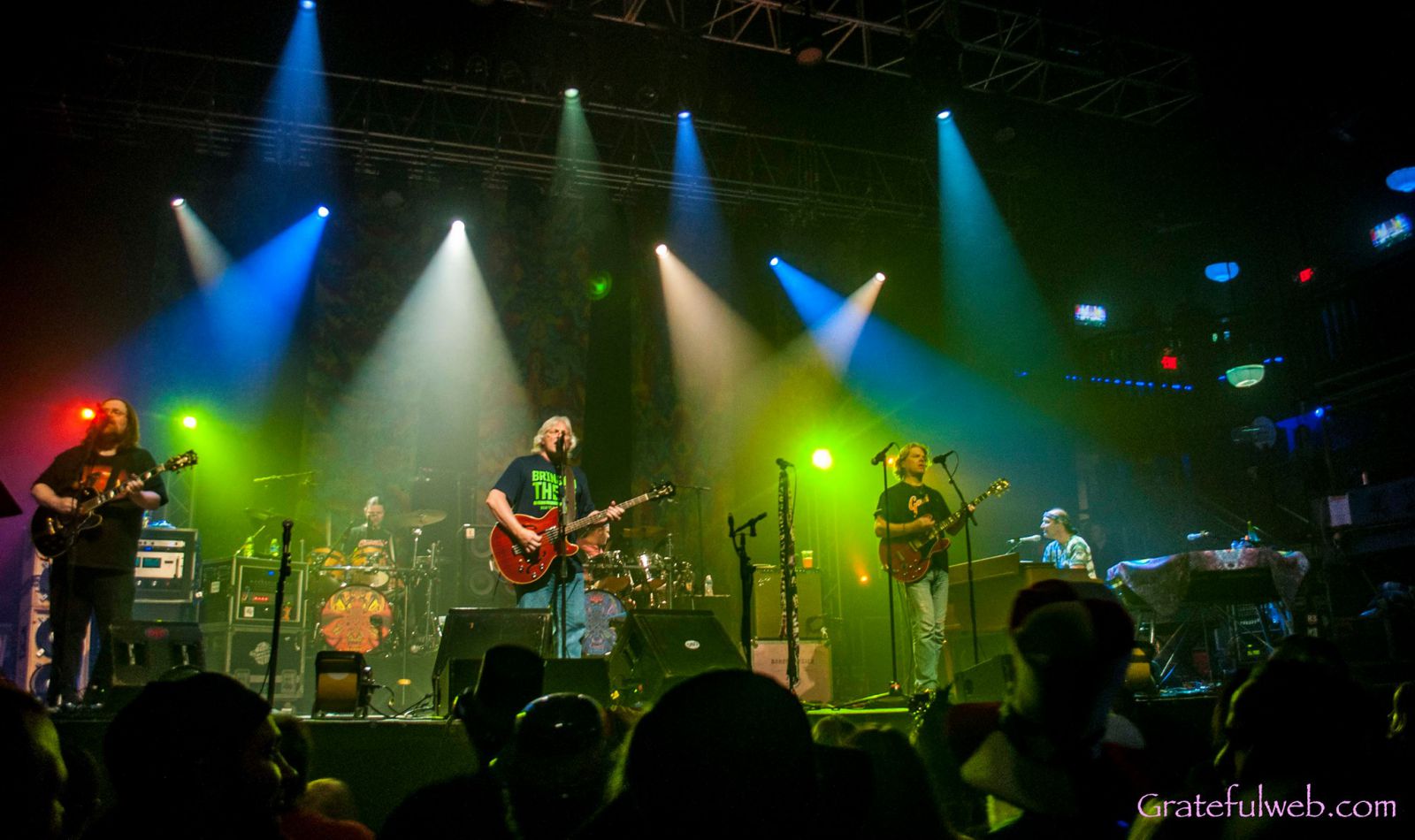 After a short break, Dark Star was ready to get serious. They plugged in and sat down to give us a nice solid two sets of the Grateful Dead. This again was an original setlist, but they stayed true to the Grateful Dead, as they always do, except with an awesome light show. Dark Star does something that I find very unique, they have beautiful tie-dye tapestries hanging from floor to ceiling, which they project their lights on. Also, walking through the crowd that night, were the Amazing Giants, some beautiful and talented ladies from Columbus, Ohio, that walk through the crowd on stilts. During the set, they projected images of their fans from the night before, all with smiles from ear to ear. They played videos of people saying what they were grateful for in 2015, it was truly a family affair that night. The setlist was also something just as beautifully crafted. One of the highlights of the evening was a beautiful "It Hurts Me Too," featuring their talented singer Lisa Mackey, not only with her powerful vocals but also on the harmonica, the band was definitely highlighting her talent through this song. I have never been so impressed with her voice then at this moment. Some other highlights were "China Cat Sunflower," a cover of "It's a Man's World," "St. Stephen," and so many other great tunes that I haven't even mentioned.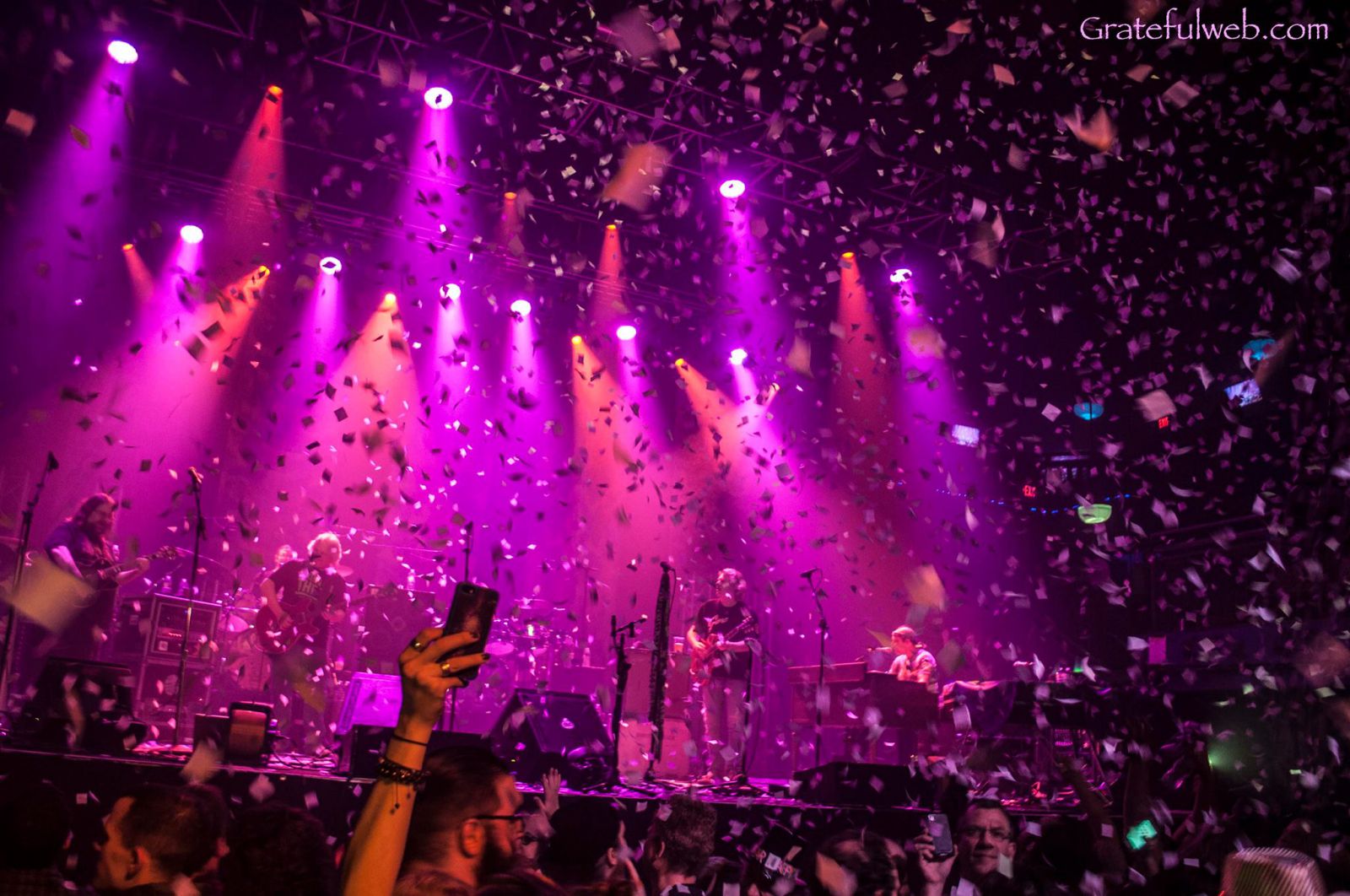 All-in-all, there is no other place I would have ever been for New Year's Eve. There's just something that feels right about starting my year with such a smile on my face. Every time I'm with the Dark Star Orchestra, it just feels like I'm home. Maybe it's the music, maybe it's the people, maybe it's the band, but every time I see Dark Star, I wish it will never end and I'll never have to leave all of the beautiful people that make me feel so at home. It's hard to picture becoming a family with a bunch of strangers in a three-hour time line, but somehow Dark Star Orchestra does this and keeps us all coming back again.  So here's to another year of good music, good friends, and being grateful.