Type I: "I highly recommend getting this show. It blows night one out of the water. Man, now I can't wait for tomorrow after that display." - Red
Type II: "Not bad 3 day run. expected way more from the boys knowing the 2012 shows were epic. Highlights: Sand, Piper, Chalkdust, legalize it, divided sky, moma dance. other than that tho average shows." – dude
Type III: "Decent show, nothing amazing. I left the show last night thinking that Trey has lost his ability to completely shred. some nice moments, but it's clear the band is a shell of their former selves. Still had a lot of fun, but for those of us who have seen the, [sic] regularly through the Nineties [sic] know there is something missing. I'm sure this will spark a huge argument, but I am dead on. They are still completely talented, but listen to this Mike's song and then pop in Clifford Ball or the deer creek 96 Mike's and hear the difference." – Duffman
Before I delve into Phish's Saturday night show at Dick's Sporting Goods Park, I need to get something off my chest. I have been waiting to air this grievance for a while now, and a format like this presents the best opportunity to do so.
Phish is subjected to more critical cannibalization of its music than any other band in history. For many Phish fans, it is second nature to diminish a performance by contrasting it with others, either past or present. You've all seen comments like the ones above from livephish.com, as well as on phish.net and other blogs. In honor of Phish jamming nomenclature, I've classified them into three Types.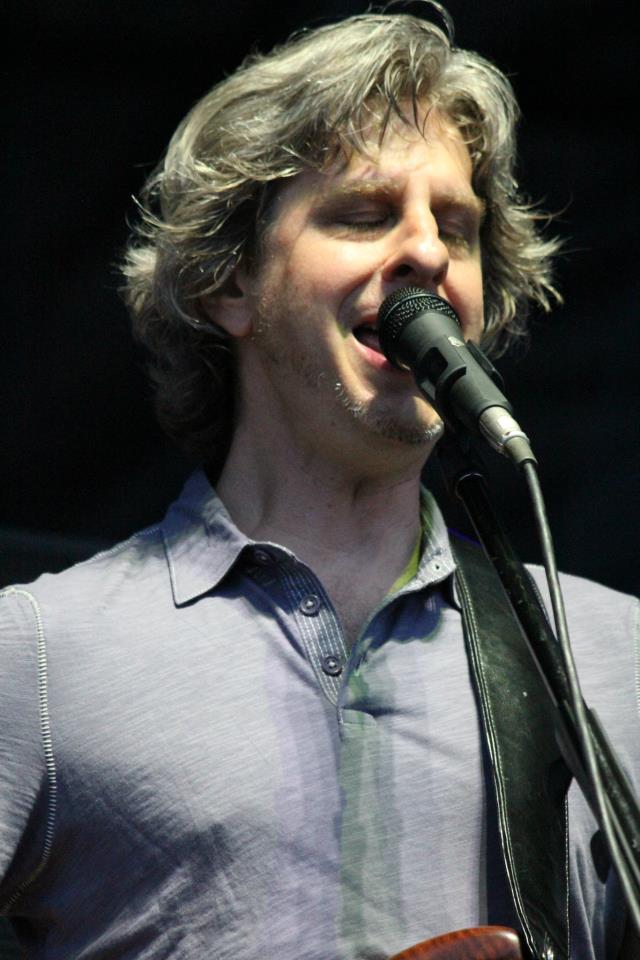 Type I: Compare and contrast the quality of a recent show with that of another show in the same run or tour. This mode of connection is very common, relatively logical, and not without merit because points of comparison are both novel and contemporaneous. From the example above, Red argues that night two (at Dick's) "blows night one out of the water." Hyperbolic? Yes. But also reasonably benign.
Type II: Compare and contrast the quality of a show or run of shows from the present to a geographically and/or temporally similar show or run of shows from the past few years. From the example above, dude expected Dick's 2013 to match or eclipse one of Phish's most captivating three-night runs ever: Dick's 2012. In this scenario, the brilliance of the past usually derogates from the beauty of the present, but occasionally the converse is argued.
Type III: And then there is the vocal minority of (sonic) normative relativists who filter any and all criticism through the lens of mid-90's Phish. These appraisals wax nostalgic and then often turn apocalyptic, using a three-day run and sometimes even a single three-hour show as the sole point of reference for their Chicken Little blanket resignation. Duffman asserts, "I left the show last night thinking that Trey has lost his ability to completely shred." Here, a renowned guitarist has an off night and, just like that, his sublime musical faculties are – Poof – gone forever! Not only that, but because all four musicians in the band did not meet Duffman's golden age standards, they are "a shell of their former selves." But don't worry, because "they are still completely talented," whatever that confused affirmation means.
While I can certainly abide a bit of Type I commentary, Types II and III are notionally ridiculous. And counterproductive. Did you go to a Phish show to see if the band could live up to the feats it accomplished 15-20 years ago? Or did you go for the reason you used to see Phish: to dance your ass off to a spirited olio of scored composition, beautifully marbled jamming, and intensely joyous guitar solos?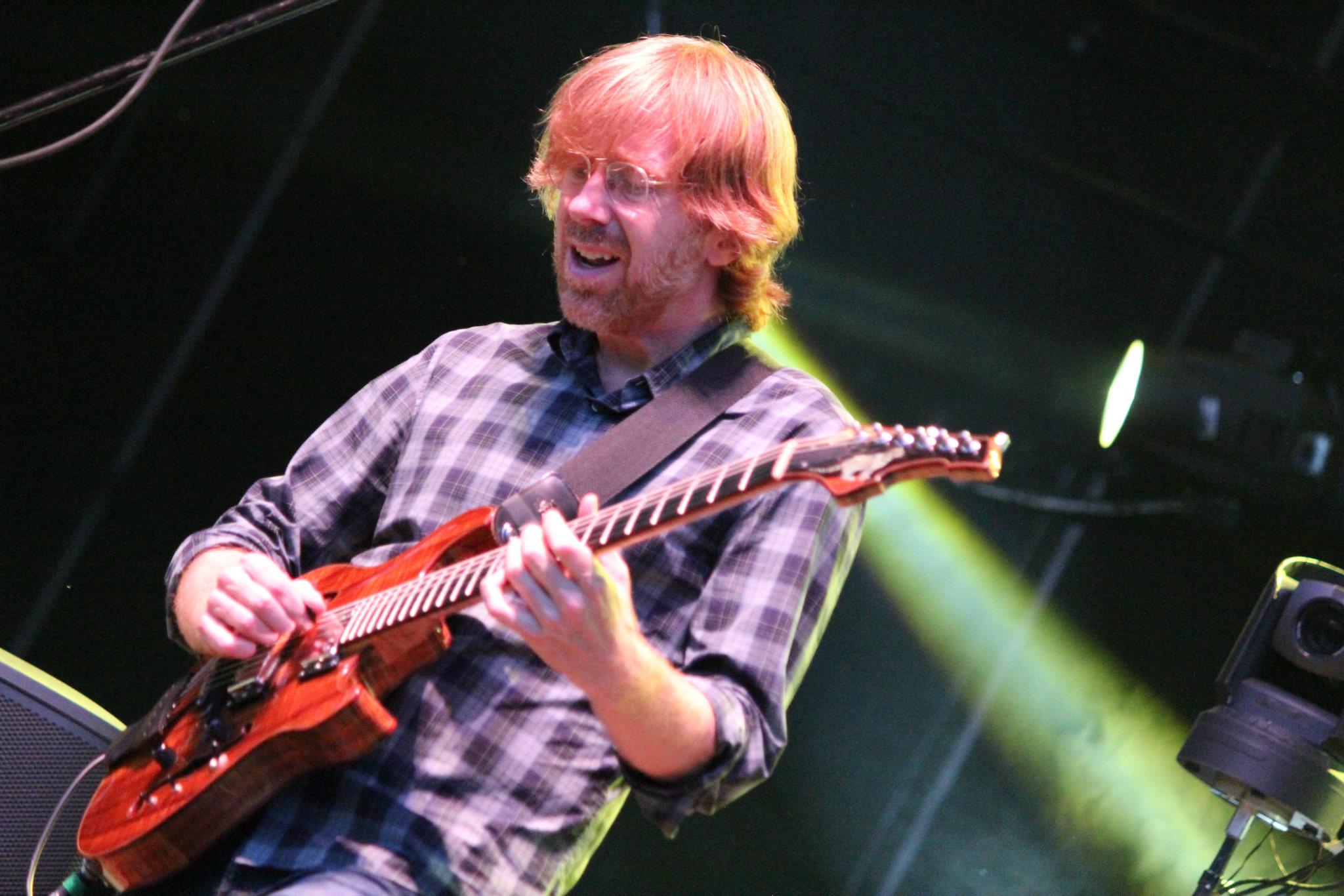 Ted Williams hit an extra-terrestrial .406 in 1941, a feat that hasn't been matched ever since. Do you think Red Sox fans, 15 years later, called Williams a "shell of his former self" because he only hit .345 in 1956? Hell no! They still enjoyed going to Fenway to watch a living legend work the count or pull a homerun into the right-field stands. In the big picture, even if you think Phish isn't putting up a gaudy .406 like it did in Fall '95 or '97, it is still knocking the cover off the ball and putting up an incredible .345. Stop acting like the band is straddling the Mendoza Line (.200). Stop bitching about Phish's inability to melt your face anymore. That's a you issue, not the band's. On Saturday night, Trey was smiling so wide during AC/DC Bag, his jaw probably hurt. He was having a genuinely great time and reveling in the crowd's enthusiasm. You probably were, too, until you realized that this wasn't going to be the 25-minute Bag from MSG '97. And then you went to the comment section of a Phish blog and groused, "They just don't jam out like they used to. Face not-melted."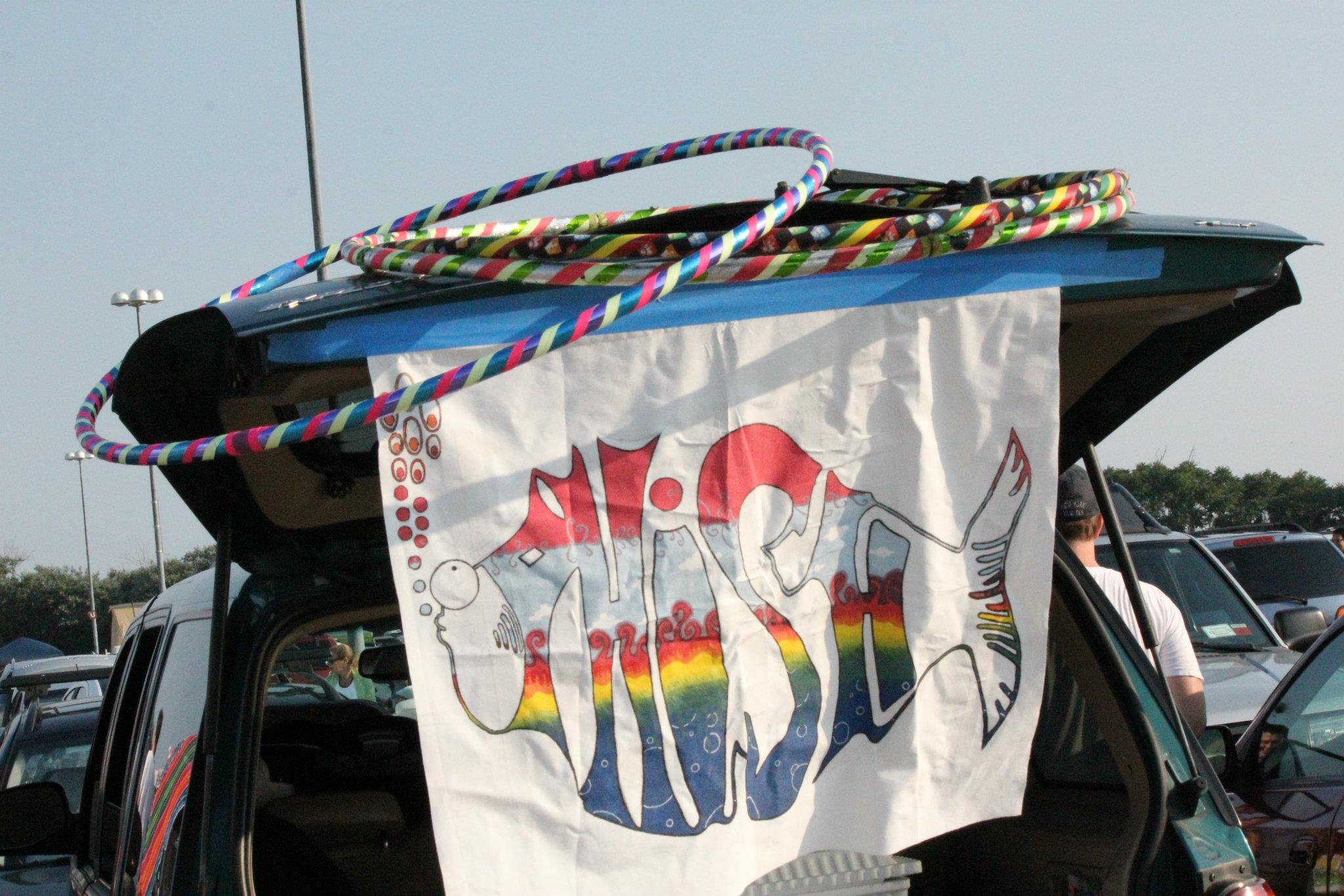 When I review a show, I certainly allude to past performances as a point of reference to connect with my audience. You will easily identify those allusions in this review. But I cannot imagine using landmark shows, or entire eras of music, as a comparative cudgel to destroy or belittle all that was right, or wrong, with the show. With that in mind, I will give you the thrust of my experience: I had a great time at Dick's Saturday night. The musical highs outshined the middling creativity or questionable song selection that moderated other parts of the setlist.
For the fifth time ever, Phish opened with a combination of Buried Alive and AC/DC Bag. Bag packed an incredible punch in a modest amount of time. During the final minute of his solo, Trey played mostly behind the beat which made the already speedy tempo seem even more frenetic and fun. The capacity crowd of 26,000 responded with a rhythmic fervor that lit up Trey's face. He was grinning ear-to-ear as Bag segued into Wolfman's Brother. At least that's what it looked like from pretty far away. I was eight rows up in the east stands, parallel to the soundboard. While the sightlines weren't great, I will say this; I was overjoyed by the robust sonic quality despite being 150 feet to the right of the board. Kudos to front-of-house engineer Garry Brown.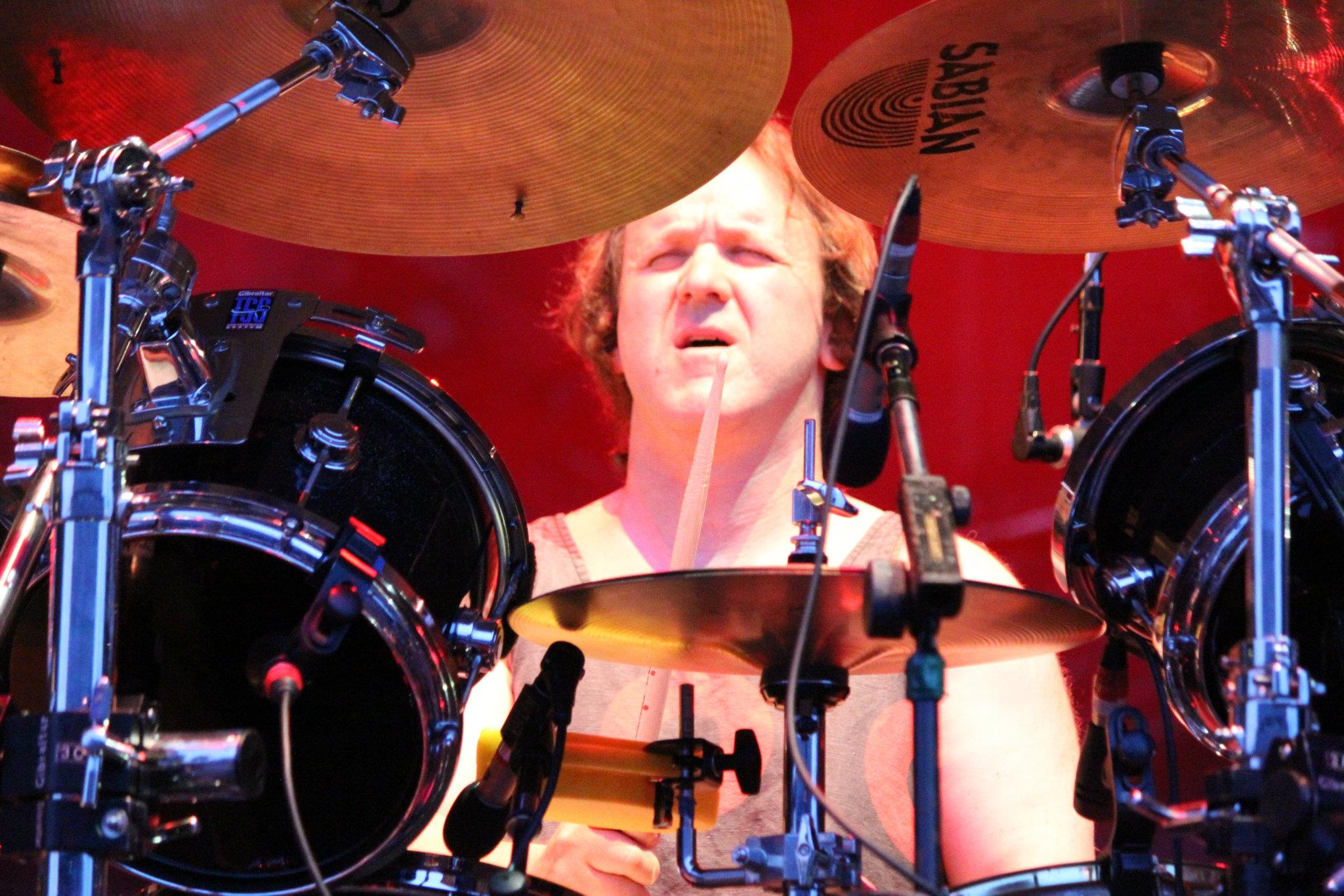 Wolfman's gave us our first taste of Pornofunk for the night. Page shifted from piano to his Clavinet immediately after the final vocal refrain. The crowd erupted in anticipation of what was to come. Mike's pop and slap (pick) bass line gained more texture and momentum as he deftly injected notes into the empty spaces Page left in each bar. Fish insinuated a simple beat on his hi-hats and snare, which allowed room for growth as the song progressed. For the first couple of minutes, Trey also played sparsely, deferring to the punchy interplay between Mike and Page. Once Fish switched to ride and burnished his syncopation, Trey followed right on his tail and the quartet hit the cradle of the groove. With Page back on piano, Trey and Mike took over as Fish hammered away at his snare and cymbals. Collective ecstasy ensued for the final three minutes of this awesome electro-funk jam-cum-rainbow-beveled rock 'n' roll solo. Wolfman's was one of Phish's iconic '97 jam vehicles that could unfurl into a 20-minute second set anchor. This rendition displayed that signature sonic texture, merely in a more condensed package, and was a well-placed tempo balance to Bag.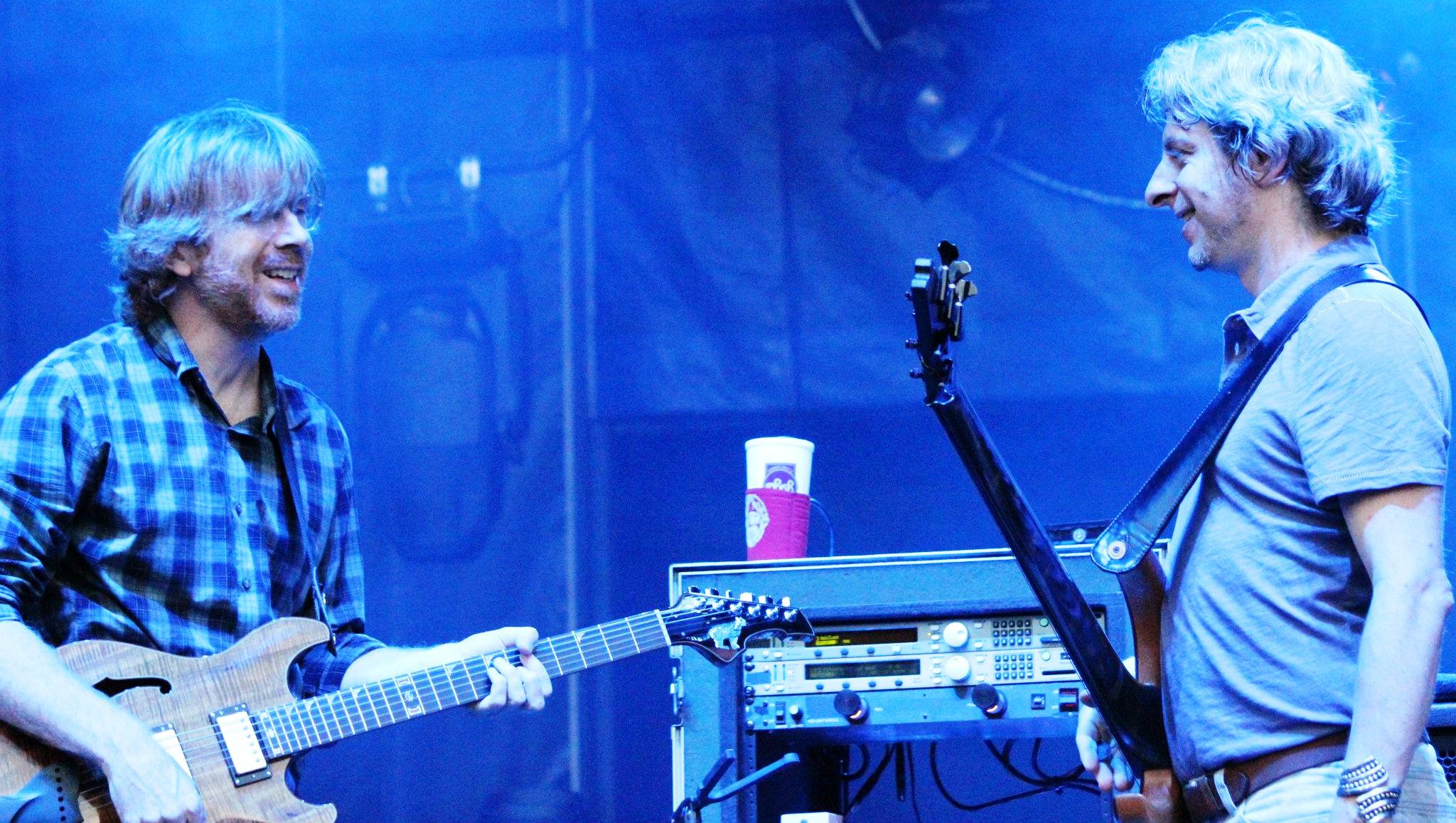 Yarmouth Road and Fee, however, were not positioned to carry the momentum of Wolfman's into the middle of the first set. Yarmouth is the newly penned Mike song that started off with a nice reggae vibe, but lost traction with the refrain and solo that can only be described as dry mid-tempo pop. Trey never ventured away from essentially mimicking Mike's bass line during his entire solo. This is a very new song, so it might need some time to find its voice. Right now, it is a buzzkill wherever the band may choose to position it.
Halfway to the Moon, one of Page's most beautiful compositions, was played for only the eighth time since its 2010 debut. Trey complimented Page's vocals with poignant fills in which he bent single notes and used a mild wah-wah effect for the perfect amount of distortion. After a fairly standard Wedge and abbreviated Halley's Comet, I was anxious for the band to pump some electricity back into Dick's. And that they did.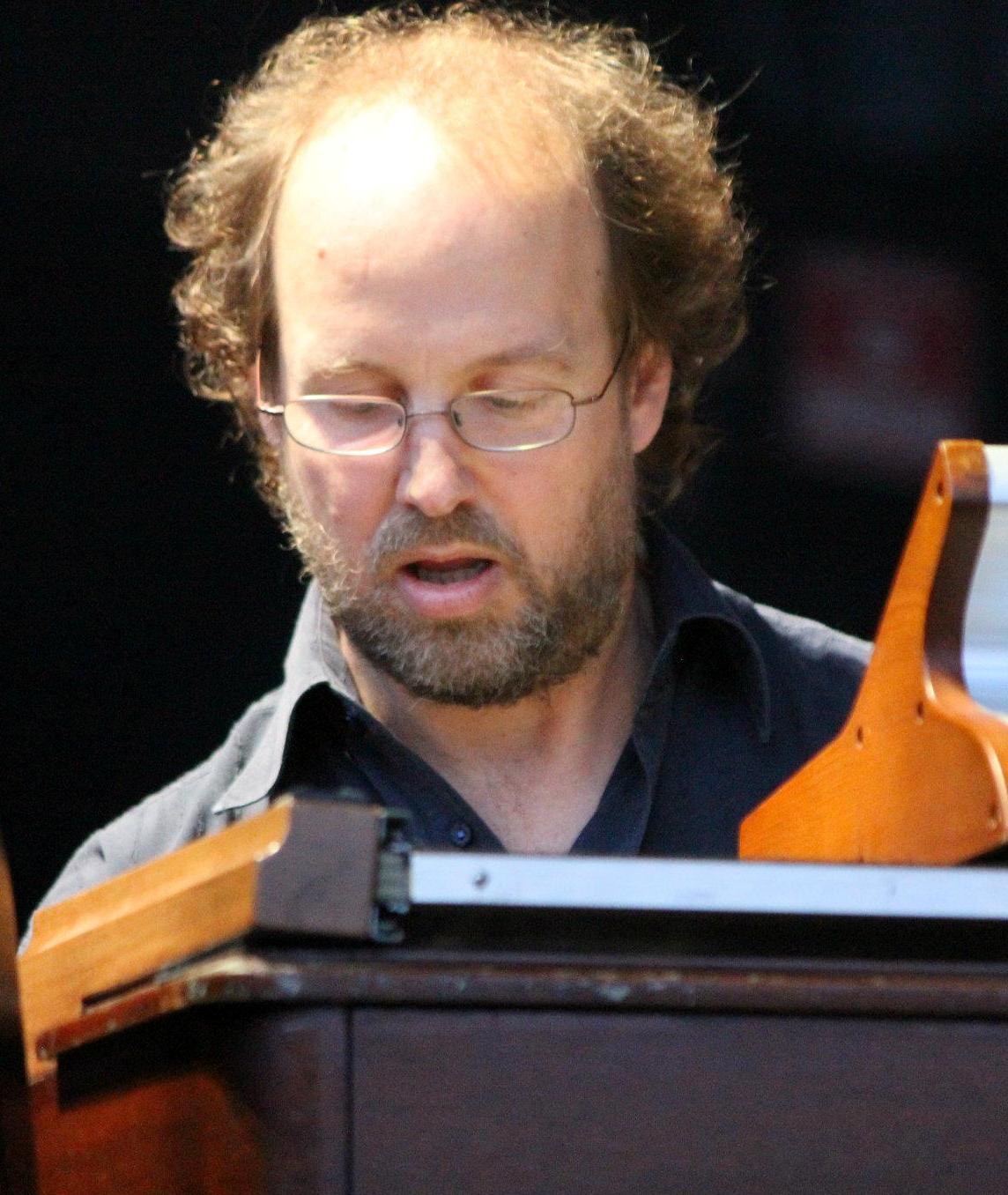 While the Wolfman's was juicy, Bathtub Gin was the highlight of the first set. Gin has always been one of my favorite Phish songs because it has yielded some of the greatest jams the band has ever played, such as the '97 Went and '98 Riverport masterpieces. But this Gin reminded me more of the '00 Holmdel rendition. Placed in the same part of the first set, this was not, to be clear, the 17-minute monster Phish unleashed in Jersey. But it employed some similar motifs and progressions that made me feel like I was floating on air and, eventually, flying through it. The "floating" phase began about nine minutes in, when Mike and Trey initiated a sequence of tonal modulation while Page added higher octave ornamentation to the tonic and dominant. The accelerando progressed smoothly as the trio was content to meld a flurry of notes around the simple chord progression. The jam quickly snowballed into its crescendo as Page laid down left-handed glory chords on his Hammond B-3 while continuing to rifle piano cascades with his right hand. Finally, I took off "flying" as Trey climaxed with a series of trills. By that point, the crowd didn't mind a quick off-key flub in the second phrase. Just like with Wolfman's, large group nirvana was achieved by all who were present in the moment. I hope by now I have illustrated the difference between living in the past and merely alluding to it for illustrative purposes. This Gin, while amazing, wasn't as good as the Holmdel version. But I was flying by the end and couldn't care less which one was better.
The Antelope set closer set the gearshift to the highest gear my legs could possibly handle. The 90-second accelerando was "out of control" and the crowd was buzzing after an hour and thirty-five minute romp.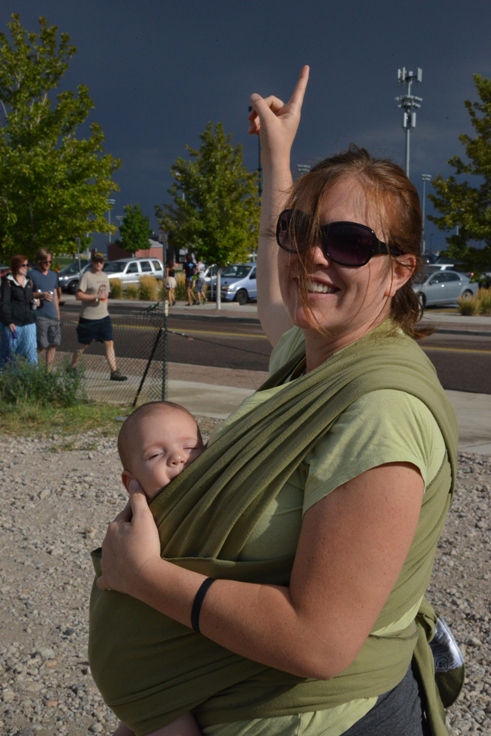 The second set, like the first, boasted four or five highlights that completely overshadowed a 20-minute longueur in the middle of it.
In the past, Phish has often used Chalkdust Torture to kick off the night and rarely placed it in the second set. But Chalkdust has been used as a second set opener five times since July 2012. Once the jam started heading off into Type II territory, I got pretty excited. But little did I know, seven minutes in, that this would evolve into a 23-minute monster that would give us an extended glimpse into Fish's mad drumming laboratory.  
Trey began noodling about five minutes in which sounded not at all unlike the incipience of the epic Stateline Tweezer jam. But the Chalkdust jam really started to take shape at the ten-minute mark. Page switched to his Clavinet, imbuing the sound with an air of electro-funk which Trey and Mike both started riffing off. Inspired by the direction, Fish began navigating some vibrant syncopated rhythms on his hi-hats while Trey danced around Page's funkified phrasings with short, twangy chords. Once Mike jumped in with his Moog Taurus, rounding out the groove with that delicious meat-fuzz tone, the Pornofunk was in full-saturation mode.
About 13 minutes in, Fish introduced a snare-tom sequence that I thought was surely leading into Timber (Jerry). The song never materialized though and instead we were treated to the thickest, deepest, and juiciest cut of the jam, with Trey adding distortion to augment Page and Mike's already raunchy tones. The groove dissolved two minutes later, despite Fish trying to keep it alive with a heady combination of snare rolls and ride. It sounded like Trey and Mike wanted to veer toward the ambient, but Fish was drumming in overdrive and Page picked up on the energy. Instead of heading toward a looser, ambient sound, the band chose a classic rock feel. Trey struck single chords while Page vamped around Mike's uplifting bass line. A little over 19 minutes in, Fish fooled me again by flirting with Manteca, but quickly moving on. Even Trey played a few bars of it before returning to the milky lands of Mike's bass soundscape. The final three minutes belonged to Fish. While Page laid on his sustain to bolster Trey's big chords, Fish used his entire kit to flavor the whole groove, like he was drizzling butter over lobster and fingerling potatoes. And yes, many in the crowd felt emboldened to "Woo!" at the end, but it did little, if anything, to derogate from the pulchritude of the piece.
Trey started Light in the wrong key and didn't realize it until he was singing. But he was having such a good time that he just cracked up laughing while self-correcting. The crowd got a good chuckle out of that as well. While Light has been a key jam vehicle in the past couple of years, Phish predictably did not explore it too deeply because of the Chalkdust opener. Light segued into another song that packed whole lot of punch in a small temporal package: 46 Days. Clocking in at a modest six minutes, Trey blissfully shredded like it was a set closer and delivered me to rock 'n' roll heaven.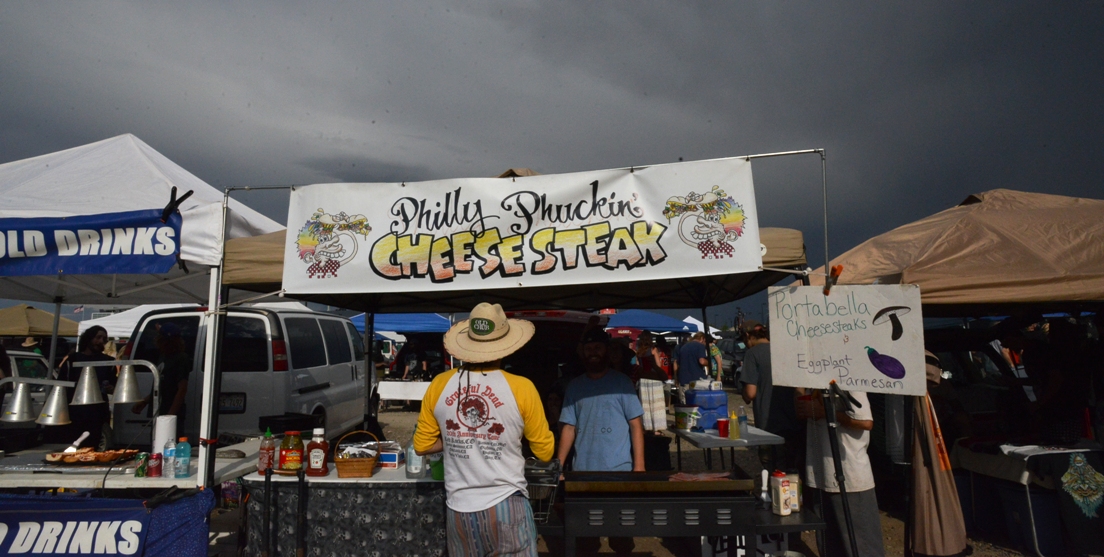 Steam, The Wedge, and Joy really worked hard to kill the momentum of the second set. Wedge was not particularly awful, but a standard version is a tough sell at this time in the show. But Steam and Joy really sponged the energy out of the place. Like I said earlier, this mid-set longueur was overshadowed by the Chalkdust opener and quickly forgotten once 2001 began.
Just like Bag and 46 Days, 2001 steamrolled the crowd in little time with its much-beloved pattern of tension and release. By the final verse, the crowd was completely locked back in with the band.
Tweezer and Backwards Down The Number Line proved a sublime combination to close out the set. Mike and Page created a rich dynamic of rhythm and melody as the Tweezer jam began to blossom. Trey then brought the house down with a hypnotizing solo while Page fashioned a melodic piano descant above the guitar lines. The solo dropped off and Mike and Page returned to the Pornofunk theme that was threaded into some of the best pieces of the night.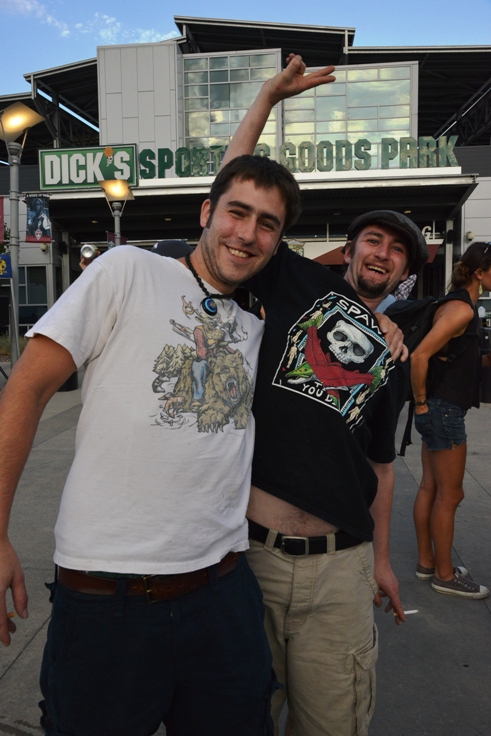 The composed verses of Backwards Down The Number Line are remarkably beautiful and, tonight, were adroitly executed. The jam allowed Trey one more opportunity to let it rip. And that he did. It wasn't a particularly long solo, but hit all the right nerve-endings as the crowd danced up a storm to close out the second set.
Willie Nelson's On The Road Again was a light-hearted affair that segued into Tweezer Reprise. Tweeprises don't vary much in length or style, but I nonetheless have a blast every time I hear one. There's something about the idea of mounting tension, kind of like what is found in 2001, that never gets old. I know what's coming, but I still hear and feel all the tension coiling until the final verse arrives and I just jump like an ecstatic kangaroo.
Saturday night was a hell of a fun ride. No Dick's 2012, Summer 1995, or even Summer 2013 qualifiers necessary. I had a great time. What else needs to be said?