It was supposed to be just another Friday night at the 1Up Colfax. However a series of unique events ensured that August 14th 2015 was a truly special evening. For Denverites the 1Up has become not just an Arcade bar, or a venue but a place of Millennial Culture. The atmosphere, staff and location ensure that a wide variety of people come to enjoy all aspects of this once upon a time porno shop.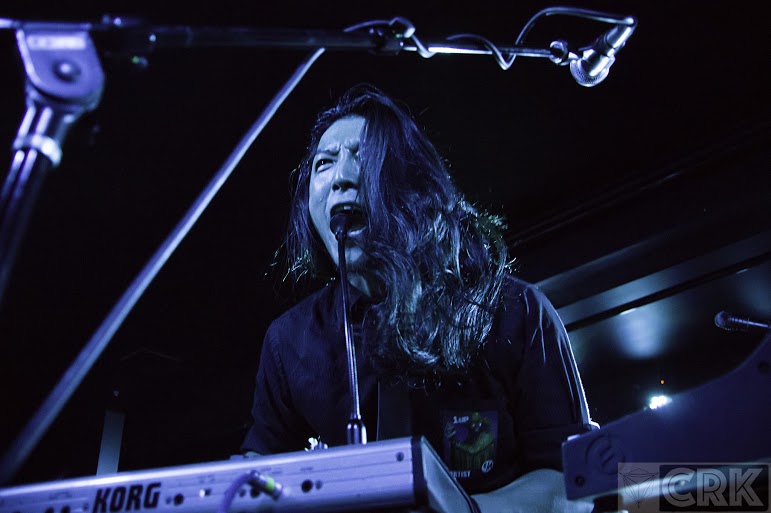 There are many reasons why one may go to the 1Up Colfax. Good drinks, relaxed atmosphere, classic arcade games, or stellar music. I came for the music this Friday night. Filling out the bill was Homemade Spaceship, Spyn Reset and Vine Street Vibes. Seemingly innocuous, this night turned the 1Up on its head.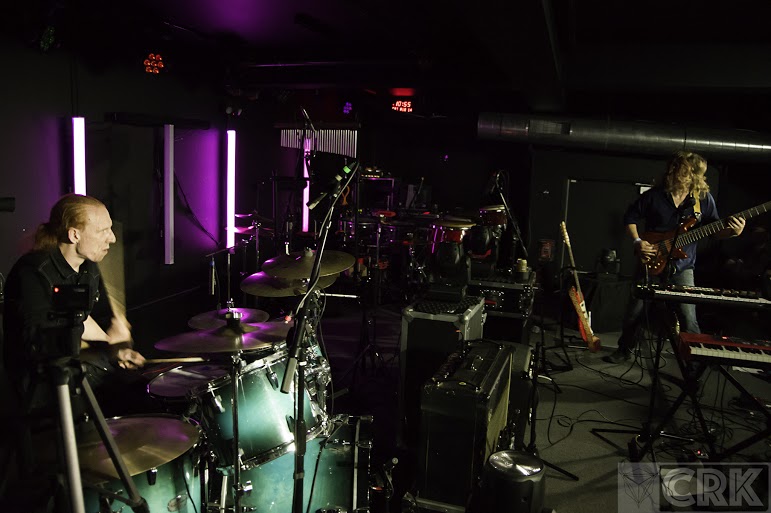 Starting things off was Denver local Homemade Spaceship. His tasty beats and spacey guitar had a few people dancing and a few people worrying. Friday nights in Denver can fickle. People go where the best show and best drinks are and a small turnout can make being the lone drunk person on the dance floor pretty awkward. However as Homemade Spaceship packed up his gear, people began to fill in quickly.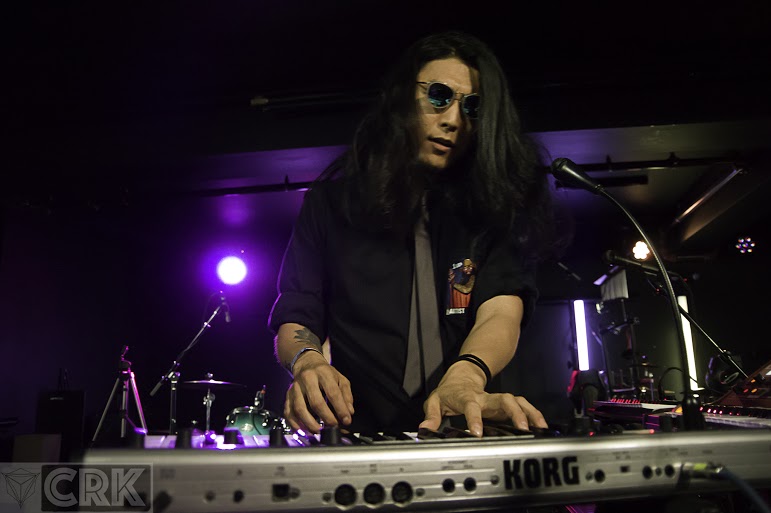 The 1Up almost hit capacity at 10:30pm. For an out of town band like Spyn Reset, this crowd was impressive. A good mixture of old fans and curious onlookers waited patiently for this trio to play. On keys and synthesizers Japanese transplant YASU announced "We are Spyn Reset from Seattle Washington and we play Electro Prog Rock." This sent a wave of excitement through the crowd as fans surged toward him.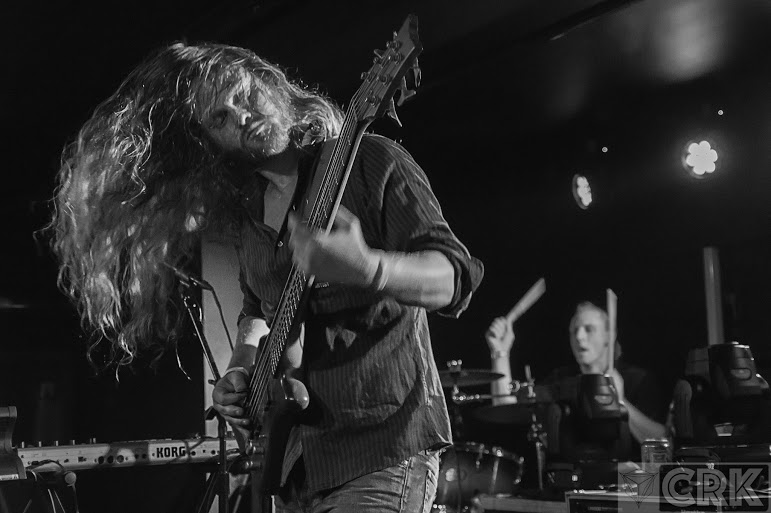 The music that began to emanate from the stage defies definition. Yes it was electronic. Yes it was progressive. Yes it was rock. However those descriptors fall drastically short of the stylistic nuances of Spyn Reset. To compliment YASU on the keys on drums was Pierson Martin and on both six string bass and guitar was Evan McPherson.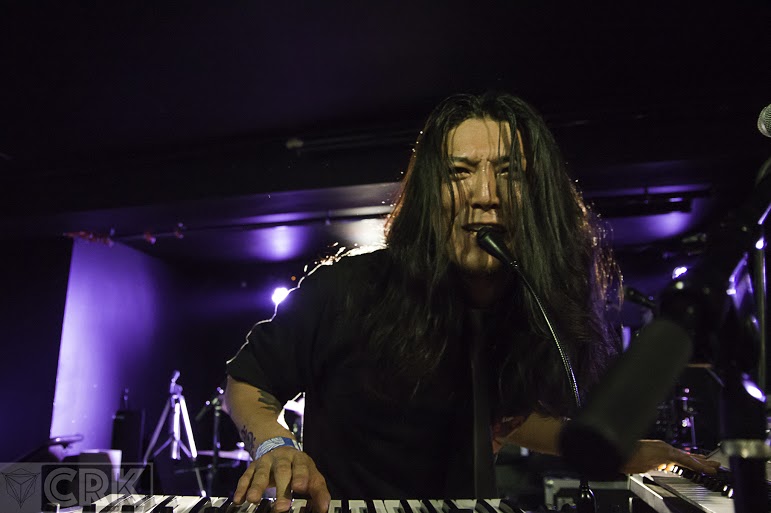 Each member of this band was easily playing enough for two individual musicians. YASU played parts for both keys and synth, McPherson switched between guitar and bass parts. Rhythmically each member is playing lines that only the most virtuosic players can play. This technicality and the precision with which the music was executed was something that many local music heads had not ever heard before. With a song titles like "Conundrum", "L.E.D" and "Nebulous Necker Cube" it became clear that these are not just virtuosic musicians but true artists who don't just play music but create ethereal and complex soundscapes.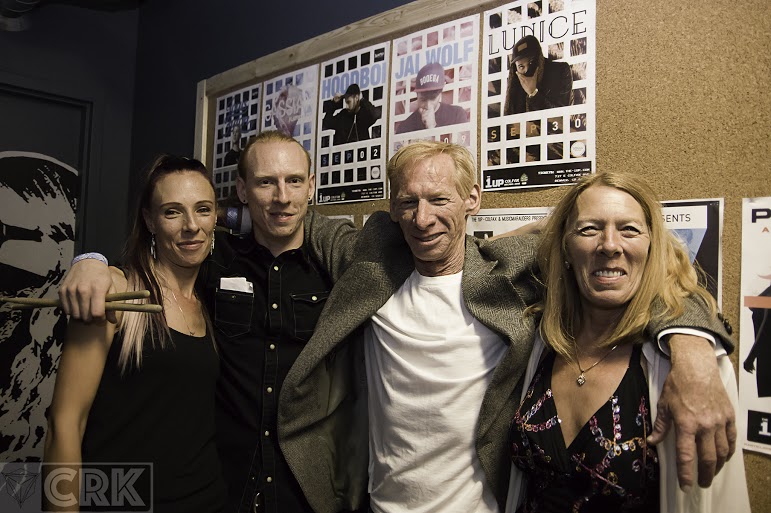 Martin had a fluidity to his playing that paralleled a Bruce Lee quote "water can flow or it can crash." Switching time signature, tempo and volume Martin created rain like rhythms that when pared with McPherson's technical bass lines and ripping guitar create something that again defies definition. Put all these elements together with Shiji's fast and other worldly synth/key lines and you have a futuristic gumbo of completely NEW music.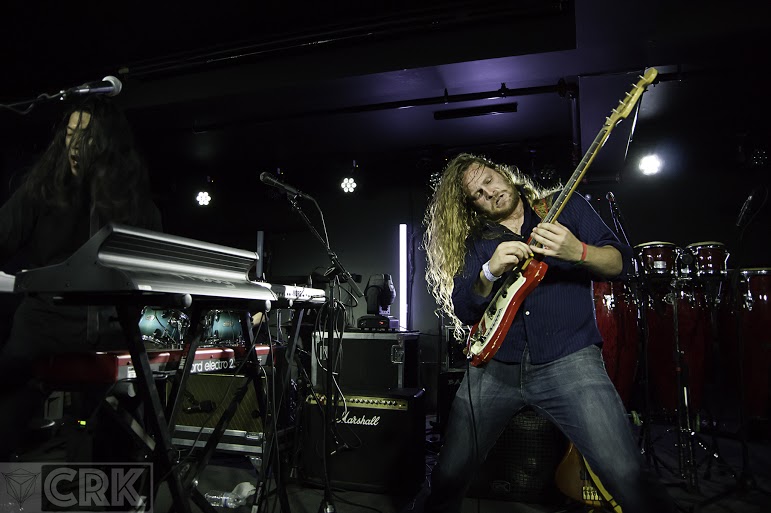 I must emphasize this point about Spyn Reset. I HAVE NOT HEARD MUSIC LIKE THIS. I think this was the general consensus among the crowd, even to the fans. Spyn Reset made a real mark on Denver with this show. The hour or so of music we got from them was high energy, full of surprises and technically gnarly to boot. We emphatically wait for Spyn Reset's return to Denver.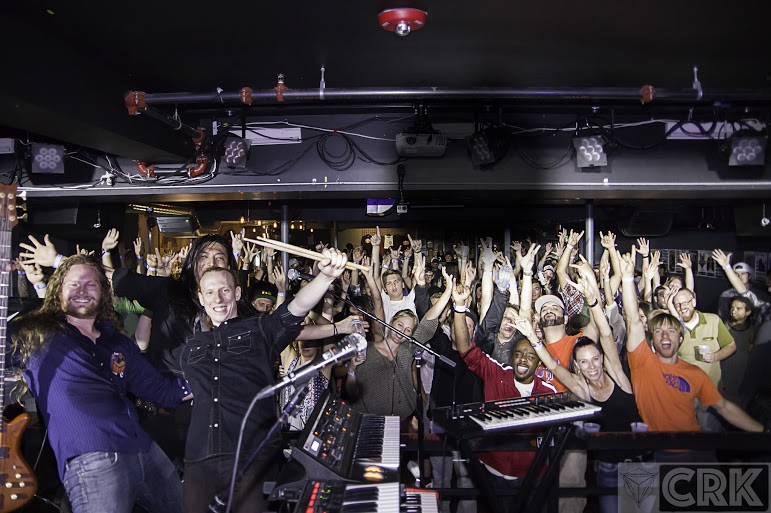 You can fin their music at spynreset.com or soundcloud.com/spyn-reset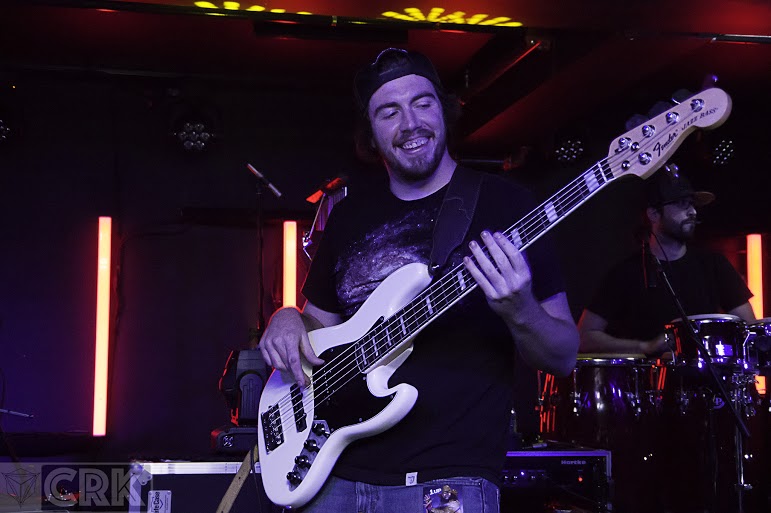 After rocking out with Spyn Reset, Vine Street Vibes took to the stage in a triumphant return to the 1Up. Switching gears to a very "serious" dance party this was a vibrant and fun set for these Denver Locals.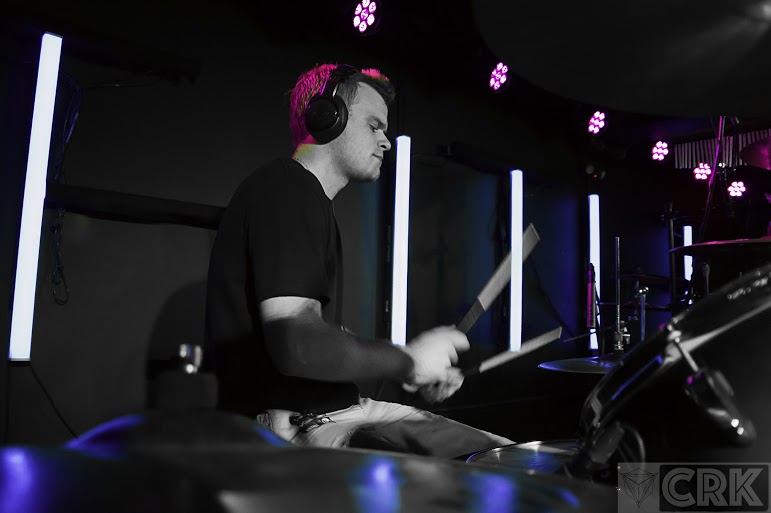 Opening with a powerful "Cassiopeia>Nebula" Vine Street Vibes or VSV for short are quickly becoming pillars of the local Jamtronica scene. Known for long improvisations, stellar covers and great sit-ins VSV are creating joy wherever they go.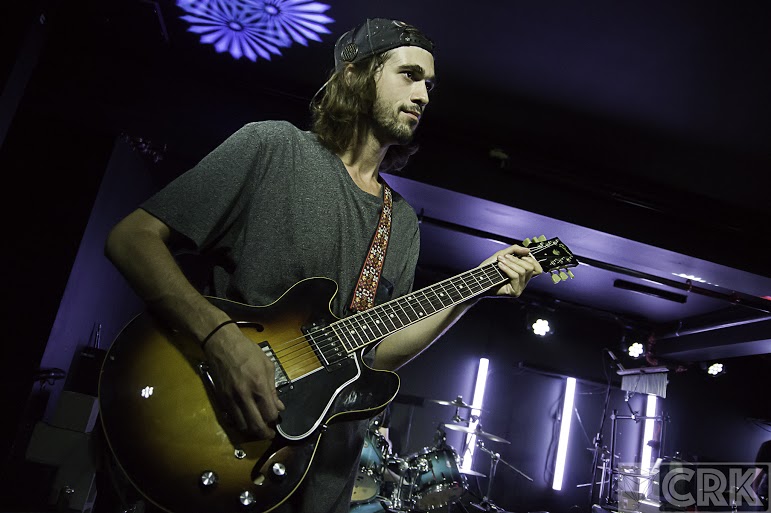 Several new VSV tunes were introduced at this show including "Cosmic Caterpillar" and "Avenue of the Giants." You can tell VSV has been deep in the practice space for months developing these newer sounds. They hit on an emotional and spiritual point. I often find myself closing my eyes and just listening to these gentlemen play. We eagerly await more new material from VSV.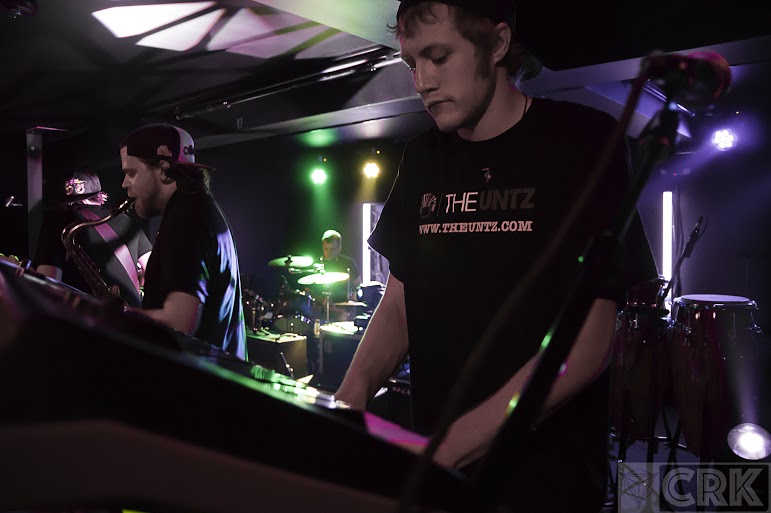 Highlights of their set included covers of "Help on the Way/Slipknot" by the Grateful Dead with Joe Shur of Greener Grounds sitting in as well as Michael Jackson's "Don't Stop 'til You Get Enough" with Roland Hansen also of Greener Grounds sitting in.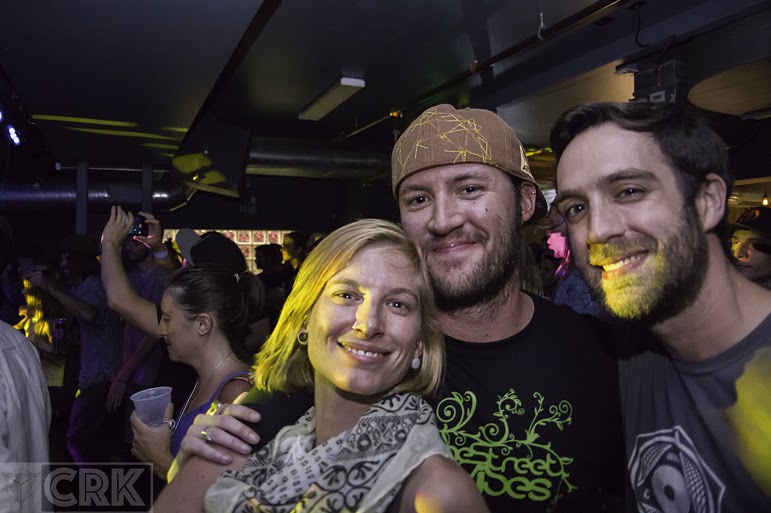 The dance floor was on fire. Carl Cox on Saxophone does an incredible job of playing the vocals for these covers. The rest of VSV also ensures that each cover is a new experience. You know your hearing a Michael Jackson song but its be reworked into a modern and apropos version that does the original justice while being unique. Anyone can play a Grateful Dead song… few can cover one.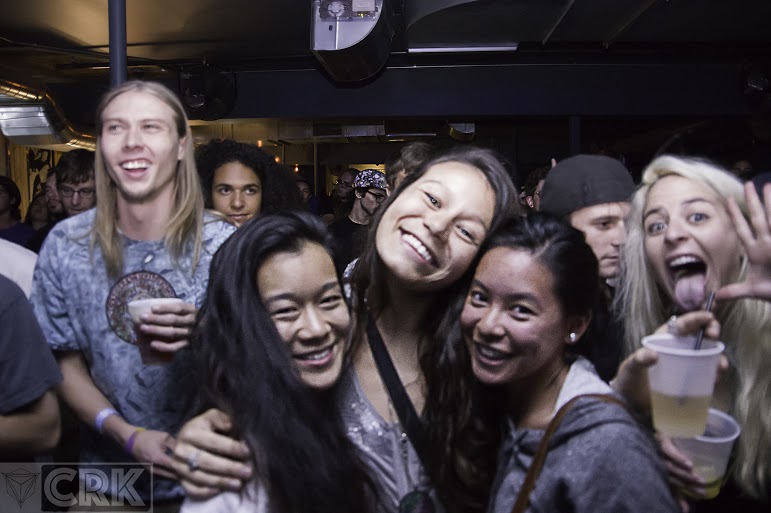 You are guaranteed to be able to see music any night of the week in Denver. However you are not guaranteed that the music will be new or well played. This Friday night was one of the special evenings where everything comes together. Absolutely stellar playing combined with a great environment created a night I will not soon forget.