Well, the sky looks as if it's clearing over the Rio Grande River in South Fork, Colorado. The festival grounds was busy today with stage construction and setting up shaded seating and booths….in the rain. It wasn't a Midwestern downpour but one of those gentle southern Colorado rains that soaks into the ground. It made setting up tents a bit of a trick, but early campers like myself were game and just danced in the rain in t-shirts and jeans as we stretched rain flies and pounded in stakes.
We're serious festivalgoers. My camp neighbors, in their small RV, are regulars at this festival. I'm new to the excitement.
The South Fork Music Association (SFMA), a non-profit organization, has produced Rhythms on the Rio for seven years. This is the second year in this beautiful location two miles outside of the city of South Fork. SFMA showcases regional talent and draws national acts in this annual event. Grand Ole Opry favorite The Derailers and funk/jazz veterans the New Orleans Suspects are headlining, but the phenomenal local talent, such as WhiteWater Ramble and Waiting on Trial, that steps up to the stage are equally compelling.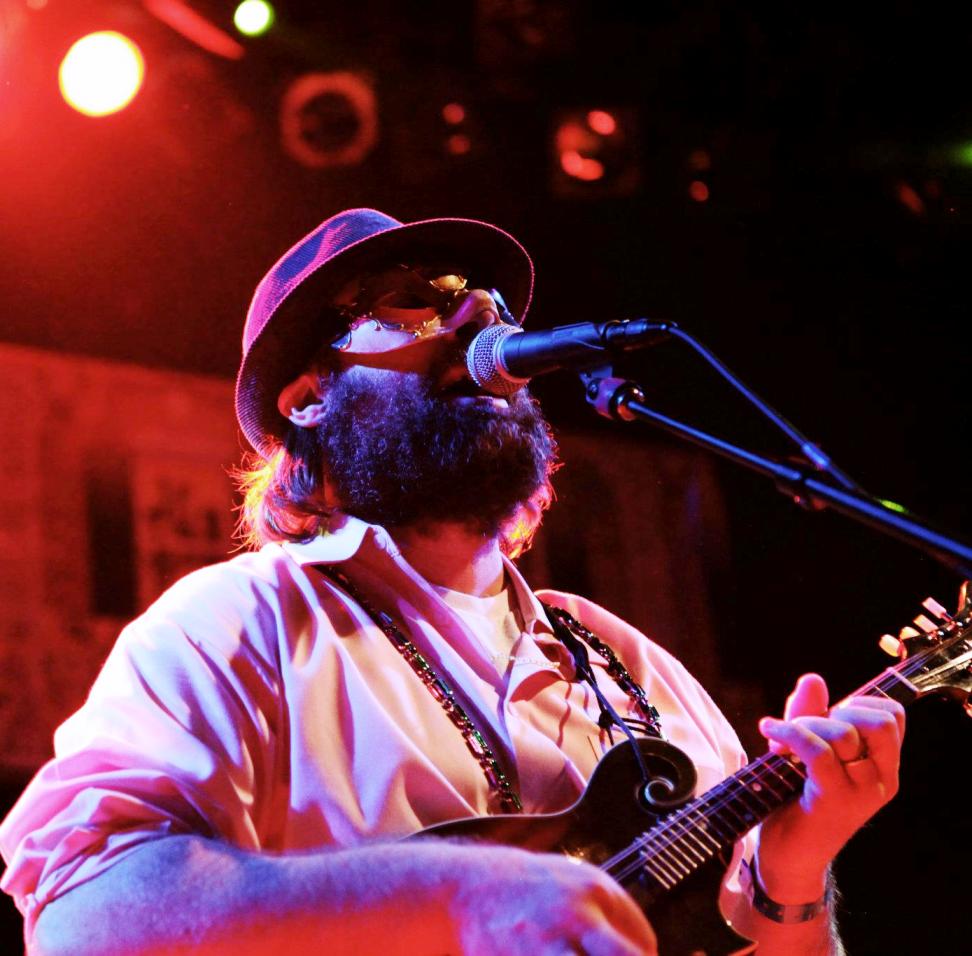 Proceeds from Rhythms on the Rio and other events the SFMA produce support young players through grant-writing that funds school programs, scholarships, and music workshops. They also offer venues for showcases and recitals where musicians can be heard by music-loving audiences. SFMA also enlists local businesses to provide support services for successful music events, helping to stimulate the local economy.
SFMA is consciously and proactively inclusive of all areas of diversity including, but not limited to, race, ethnicity, color, national origin, ancestry, gender, sexual orientation, religion, age, socioeconomic status, marital status, language, disability, or immigration status. That means everybody can participate--musicians, vendors, caterers, staff, and event support.
Rhythms on the Rio 2012 theme originally focused on bluegrass and acoustic music in its varying in forms. Indeed there will be some sterling bands, including the country sounds of The Derailers, the old-timey music of the Scrugglers, and WhiteWater Ramble that takes the idiom and twists and bends it into something as fresh and high energy as a ride down the rapids.
The lineup has expanded to into the jazz supergroup The New Orleans Suspects whose members have played with the Neville Brothers, the Radiators, and the Dirty Dozen Brass Band. These guys will get everybody up dancing---even in the rain.
This festival is also drawing two stellar singer/songwriters. Chuck Pyle, known as the Zen Cowboy, has had his songs covered by John Denver, the Nitty Gritty Dirt Band, and Chris LeDoux. CMA award-winning songwriter, Susan Gibson, wrote the blockbuster hit "Wide Open Spaces" for the Dixie Chicks. She will be bringing a whole slate of new and old songs to this festival, winning their hearts with her golden voice and her heartfelt songs.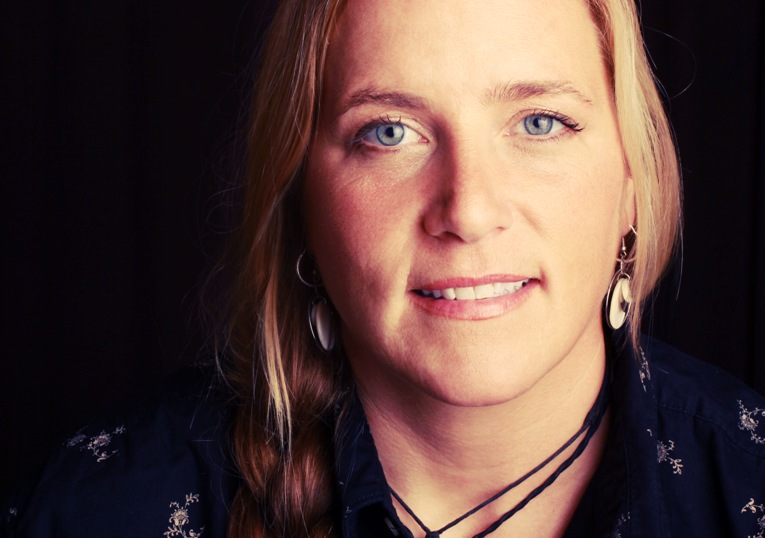 Funk and blues will be showcased by the MoJones, from Creede, CO. The Kirk James Band features the bottleneck slide of frontman Kirk James' Texas Blues styles.
Other groups include Waiting on Trial, an original band that mixes genres, Tony Vines Musical Ministry featuring country gospel on Sunday morning, and The Concords, a local young band from the San Luis Valley. In addition the High Valley Swingers will show off their square dance skills.
But music isn't all that's happening this weekend. There will be tethered balloon rides, wagon rides, inner tubing, a horseshow tournament, and freelance artists painting what inspires them. SFMA also has partnered with the local food bank and will be having a canned food drive at the festival.
You'd think this fun-packed festival would cost a pretty penny. They offer two-days of family entertainment for a $10 parking fee, $5 for motorcycles. That includes entry into the festival. It only costs $20 per person to camp all weekend long and admission is free with camping.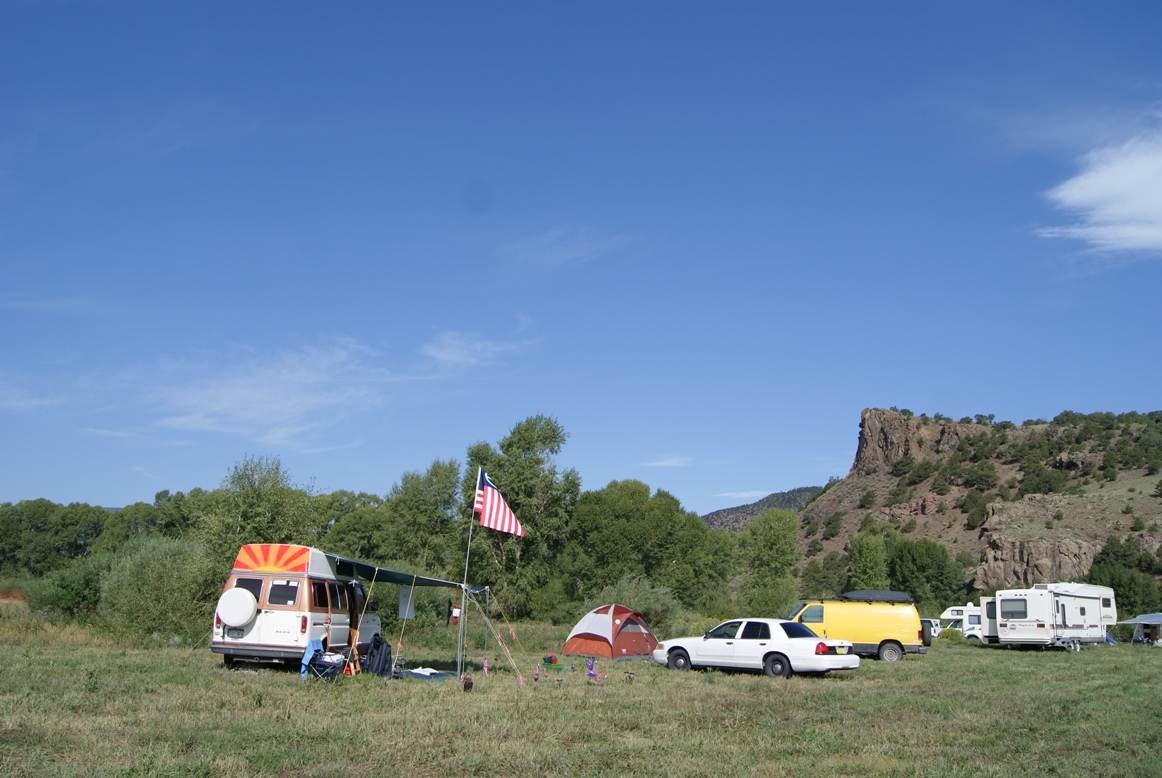 It's a terrific bargain for two days of great entertainment and the glorious drive into South Fork. I drove in today from the west and came over Wolf Creek Pass. It is a slow 8-mile trek up the mountain and then back down, through some of the most breathtaking scenery in the country. Ringing through my head through the drive was Railroad Earth's "Colorado." They definitely got that right.