"Oh my god, ok, it's happening." – Michael Scott
With a Billy Strings show upcoming (I almost thought I'd never say that again), is it weird that the only thing on my mind is what to wear for my first concert in four months?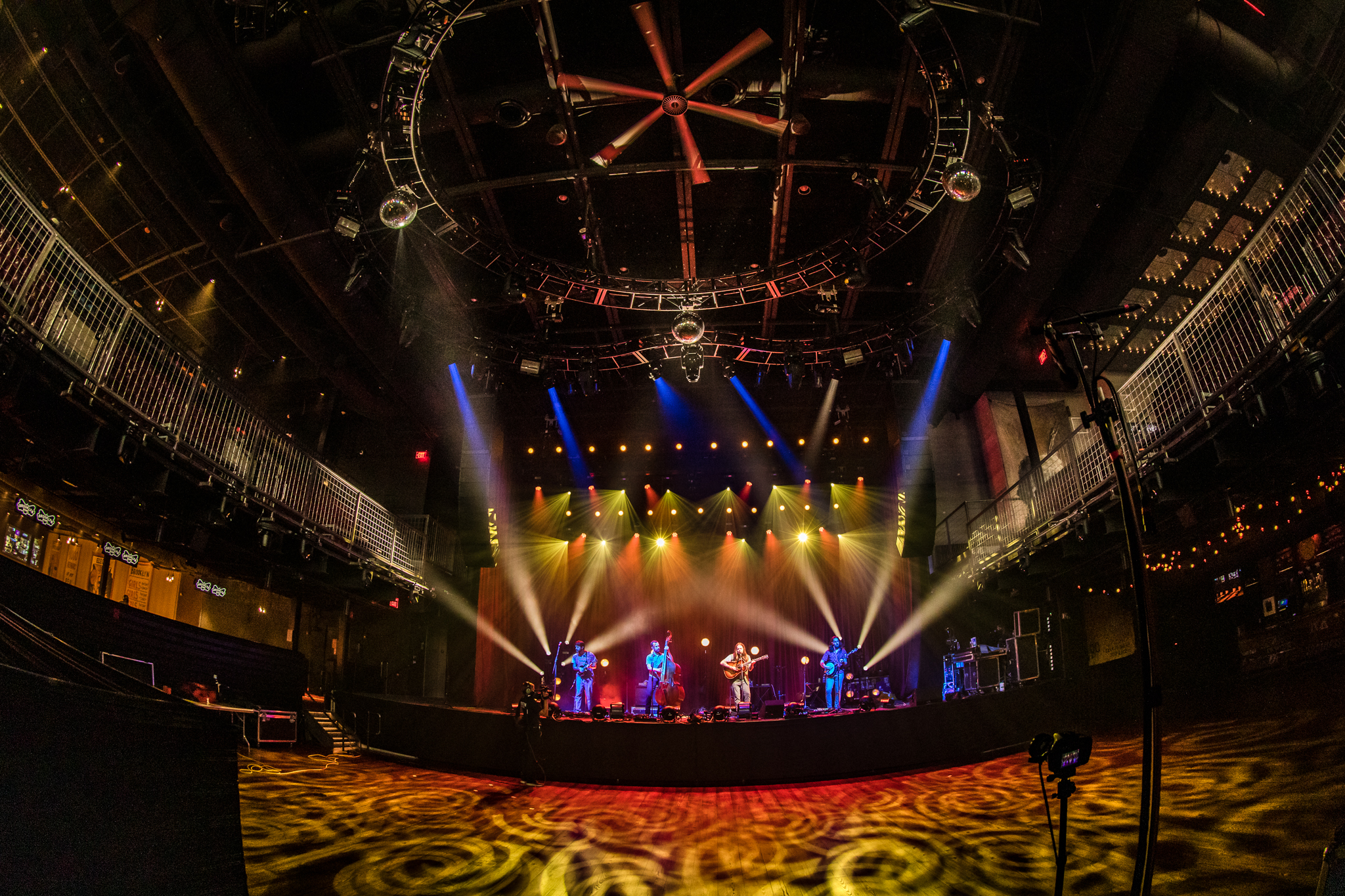 I dig through my closet and found an old DelFest shirt, which seems appropriate. Closed toed shoes or sandals? Hmm, I think I'll go with my ratty Birkenstocks. I've brushed my teeth, applied deodorant (I care about my fellow patrons), and chosen a cowboy hat made of (Styrofoam) cheese. I look myself up and down in the mirror. Maybe tomorrow I'll trim this beard that's taken on a life of its own.
I pat my pockets, double-checking for my wallet, keys and phone. Check, check, check. I slip on my tie dye face mask, wave goodbye to my cat Zora, and bounce down the stairs and out into twentieth day in a row of temperatures exceeding ninety degrees in our nations capital.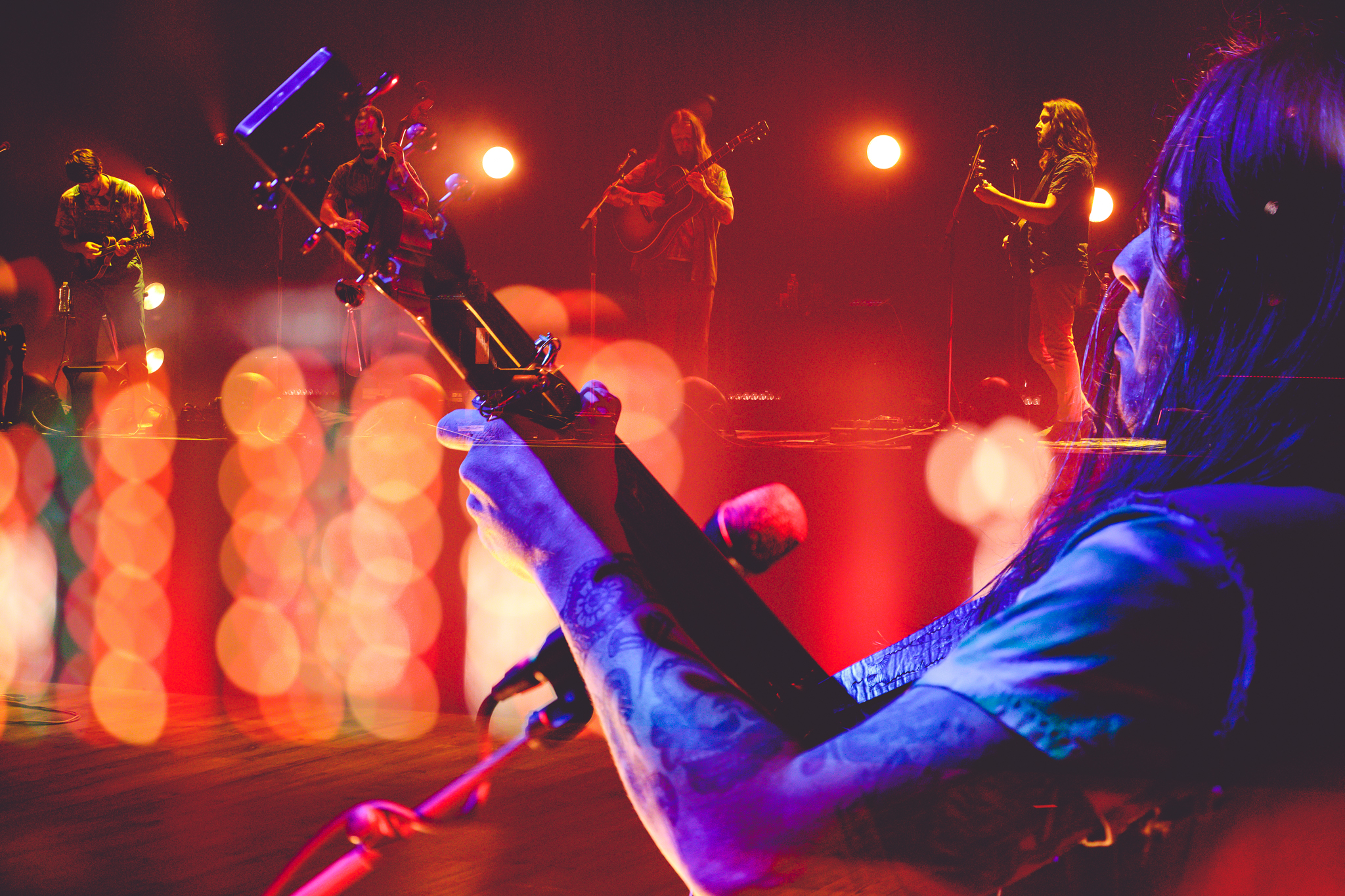 The sudden onset of excitement ignites a buzz in my feet. The streets and sidewalks are busy for a Thursday evening in the year of our Covid-2020. Young couples sit drinking white wine and snacking on Neapolitan pizza. It feels like a Friday. I make my way to the liquor store and assess my options. I love a good IPA, but with a two set show on the horizon, I opt for the cool, crisp taste of Modelo Especial.
After all of this anticipatory prep work, there's still something different about this upcoming evening. Maybe because it's taking place in another state entirely.
While we've all undoubtedly watched streams of older shows through a number of platforms, I don't think I've seen one quite the way Billy Strings, The Brooklyn Bowl, and streaming partner Fans.com planned for the Streaming Streams Tour.
Back at home on the couch I fire up the PlayStation and arrive at the show right as "doors" open, 7:30 PM. We're given the option to be part of the stream, through Zoom rooms, and can choose either floor or mezzanine. I go with the latter because my knees are pretty cranky these days. Brady Bunch intro screens populate and I see other like-minded folks in their living rooms, on their balconies, and wherever else they've assembled their devices like a makeshift sports bar. One family was even on a boat. A BOAT!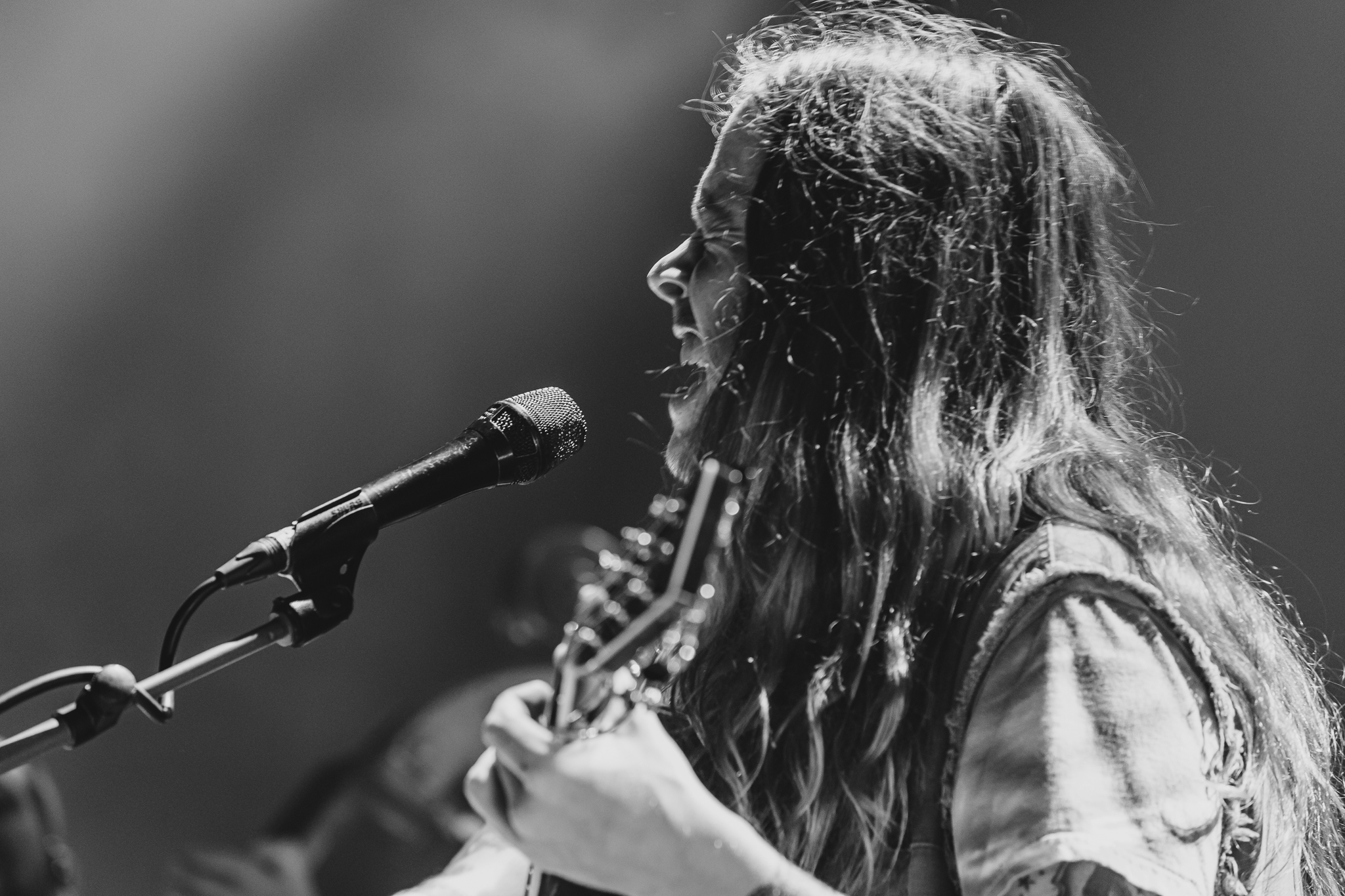 The Zoom host is busy mapping out drone footage and appropriate times to cue the music, and judging by the puzzled expressions facing me, I'm sure he meant to mute his microphone. Hey, we all have that one co-worker, right? This makes for a unique and special feel. These are the faces I miss seeing. Even if I don't truly know these people, the camaraderie a concert brings is a feeling all of us have been missing.
There are folks passing a joint, hooting and hollering into the Interwebs. Dreadlocks flail. Cats and dogs are forced to participate. Children imperceptibly play along on small guitars while their parents dance. We are all letting our freak flag fly. This gathering of scattered Nashville Cats hanging around the virtual campfire is something special, and while the chat function is disabled, we communicate and divulge our array of silly smiles. I couldn't help but think: imagine telling friends and family that you met your significant other at a concert…over the Internet. It sort of felt like chat roulette.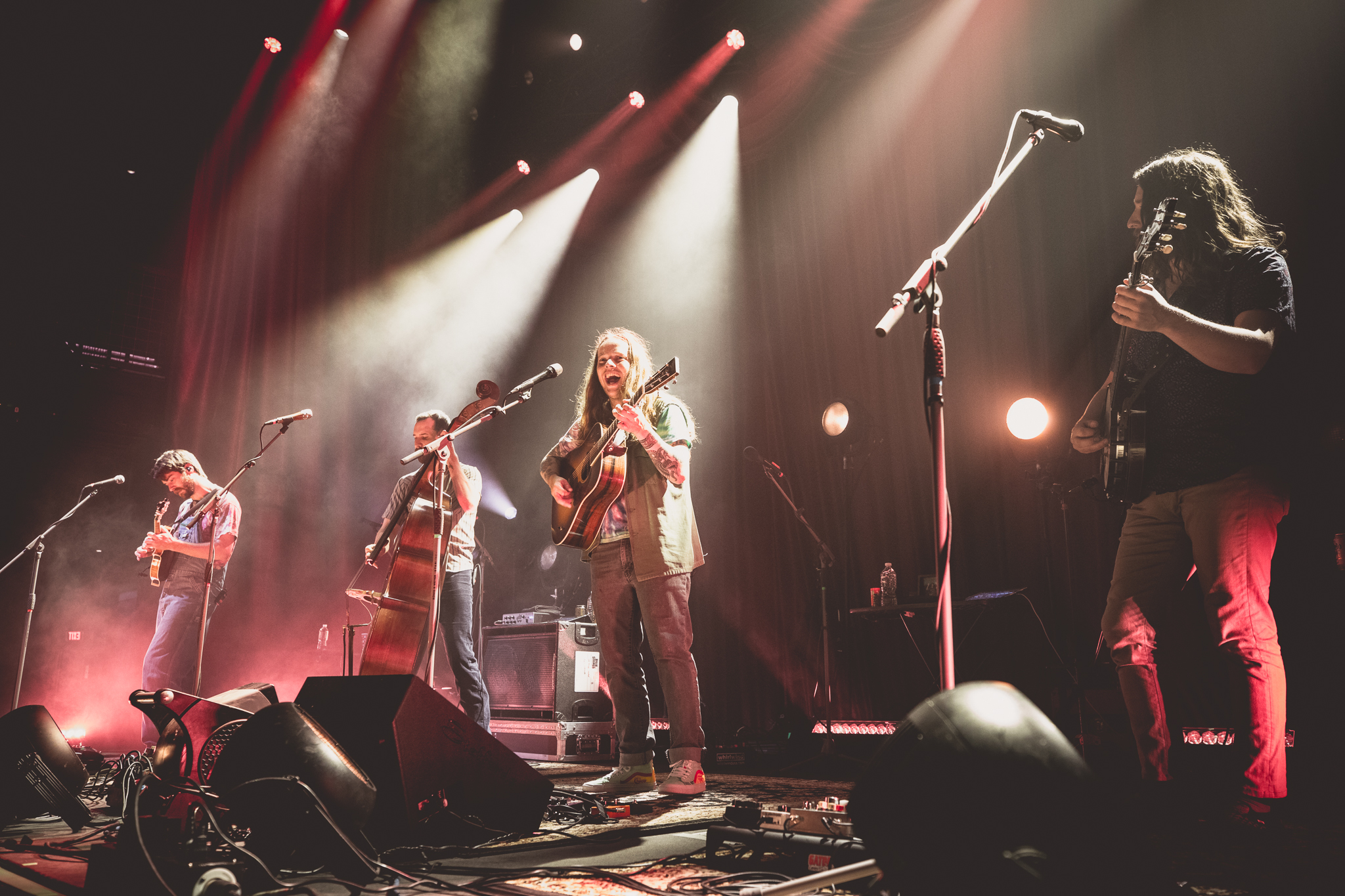 Right when I decided to mute Pete Shapiro's recorded message for the fourth time, the band waltzed on stage, digging right into a jovial rendition of "Watch It Fall" from their newest album, Home.
Billy addressed the good vibes emanating from projector screens hanging over bowling pins, letting us know that it's good to see us rocking along with them again. After introducing the band, and mentioning they've been doing a lot of fishing, they launch into Doc Watson's "I'm Going Fishing," which featured a tremendous banjo solo from Billy Failing.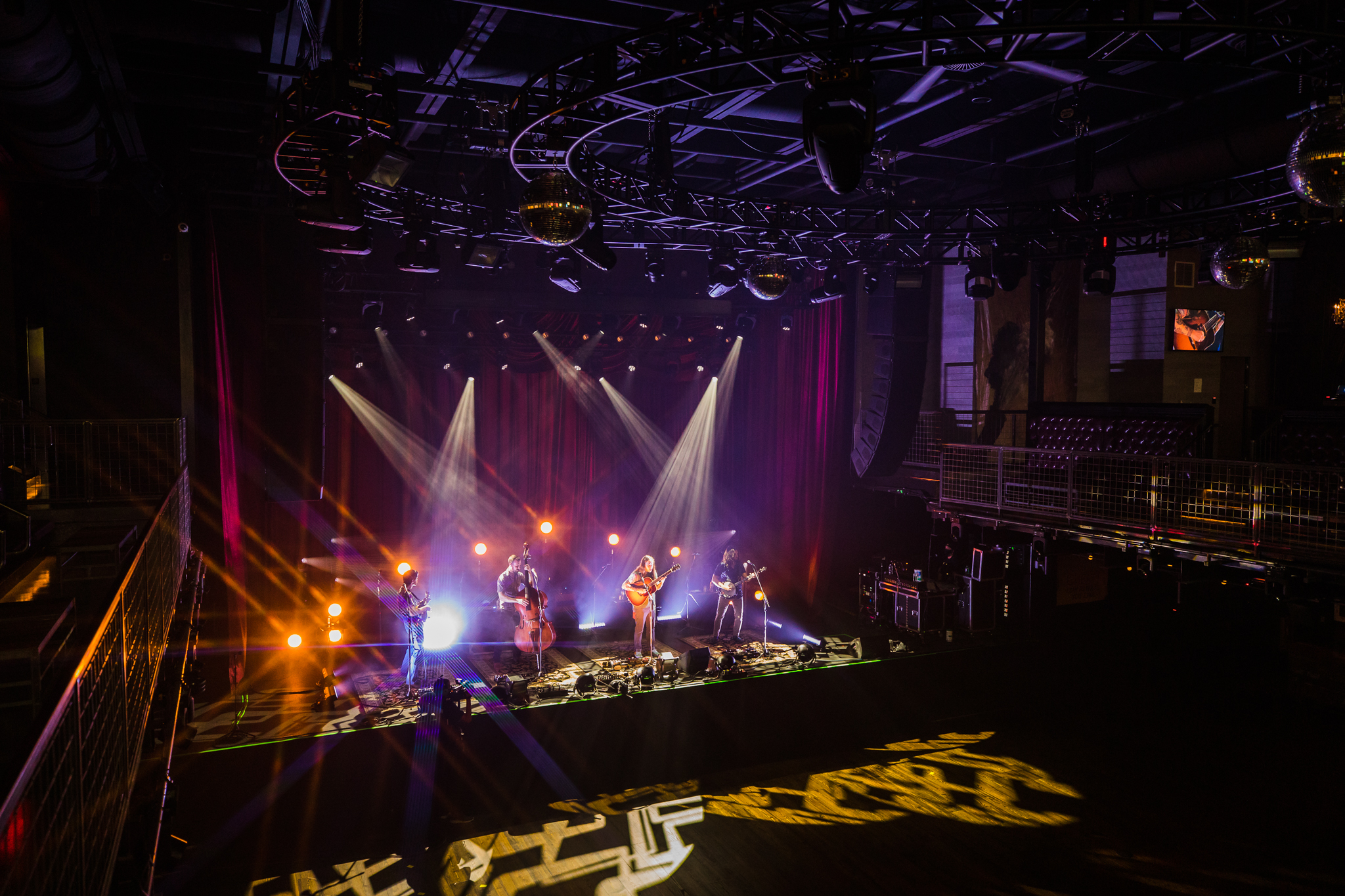 We catch our breath during "China Doll," which was never my favorite Grateful Dead song (I always get flak for that), but the pacing and bluegrass edge has me bobbing around with my cat in my arms, and foregoing a bathroom and beer break.
As set break hits, a fella is the unlucky person that the zoom meeting stays focused on for about five minutes. What a sight. I think he went to get more wine at some point and the powers that be finally switched to ads for the duration. It all feels very much like a reality TV show. Which little square containing insight into attendees' minds would one up the one before them? What costume, set piece, goofy dance move or pet could make the rest of us laugh and wave?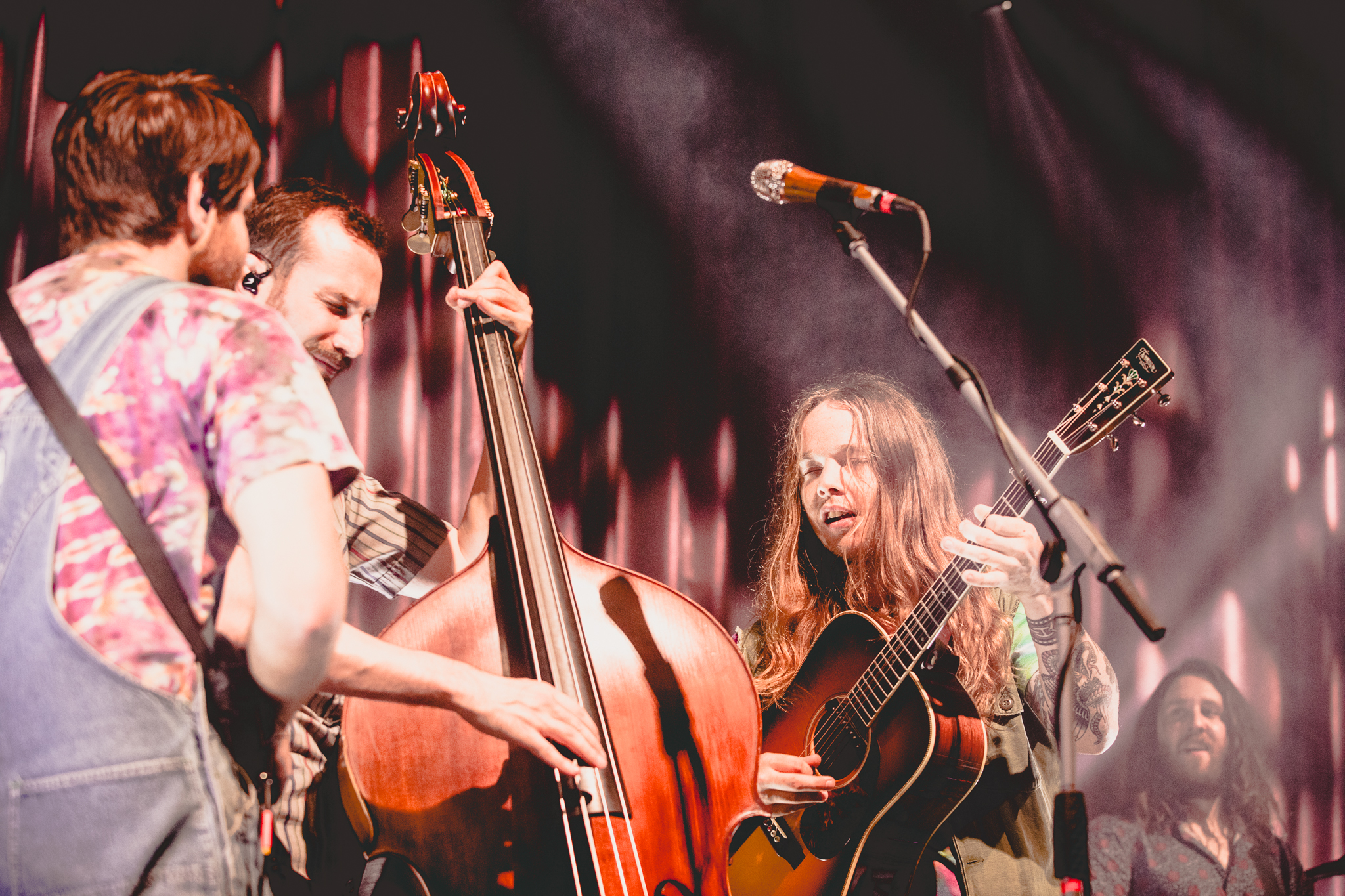 "Dust in a Baggie" kicks things off for set two. Many more animals have joined the mezzanine section. "We love good boys and good little girls, dogs and cats," Billy said. "This next one goes out to Charlie, a good boy."
"Pyramid Country" saw the band jamming and taking things out there, exploding into the sultry "Ride Me High" by J.J. Cale. Special shout out to mandolin ace Jarrod Walker for not only ripping, but also wearing the impeccable combo of tie-dye and overalls. And hats off to the guy wearing the Widespread Panic shirt in the mezzanine; he was loving it.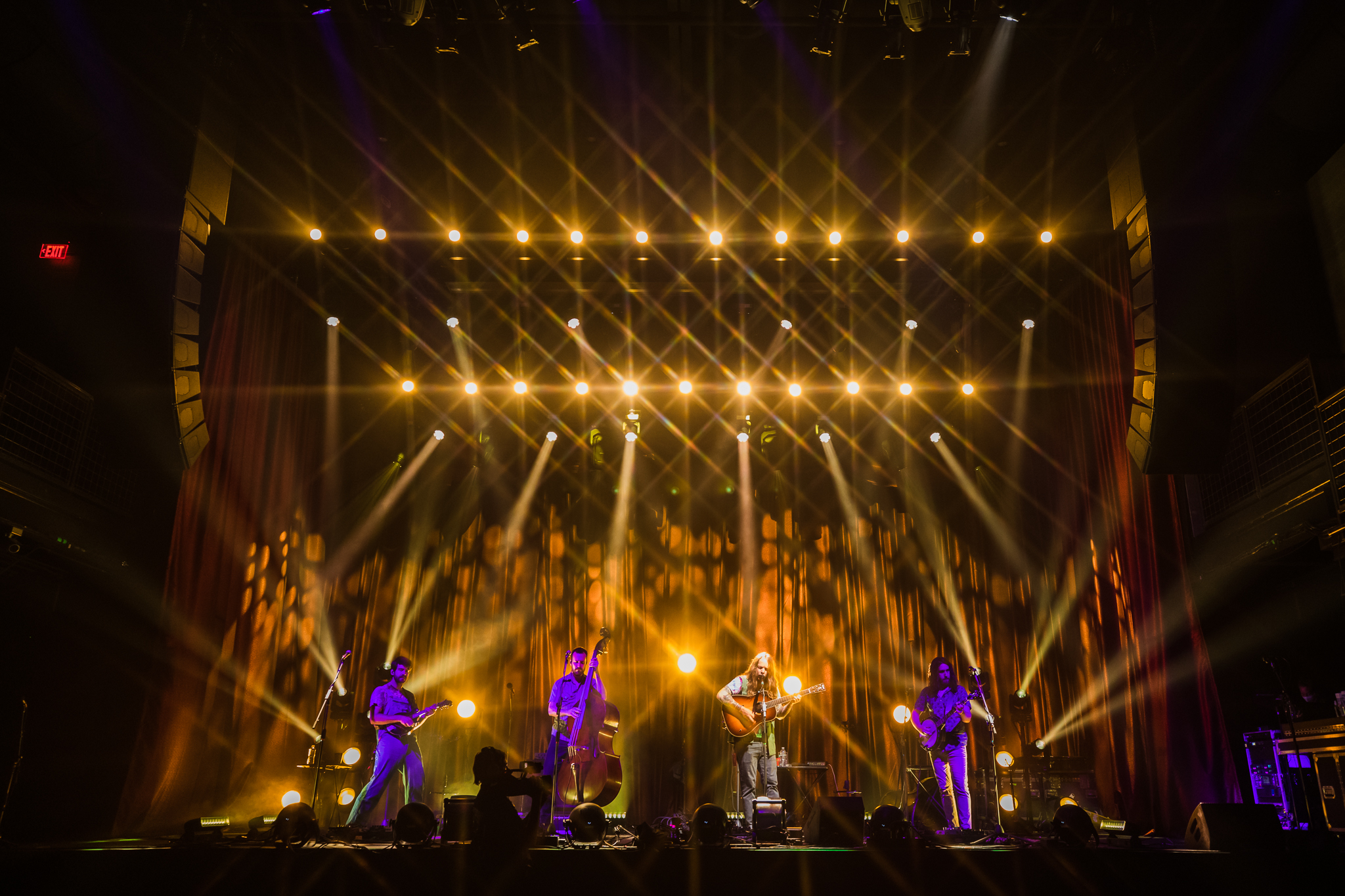 "Everybody's chilling… at a minimum capacity" Billy rambled like some Midwestern, moonshined poet. "Shit's gonna be dope, don't ya know?"
Special guest Marcus King took the stage right on time as the band launched into a tasty rendition of Summertime, seeing Marcus and Billy swap acoustic solos. "Why don't we see if we can get Marcus to sing us one, what do you say boss man?" Billy asked before grooving into "Big Boss Man."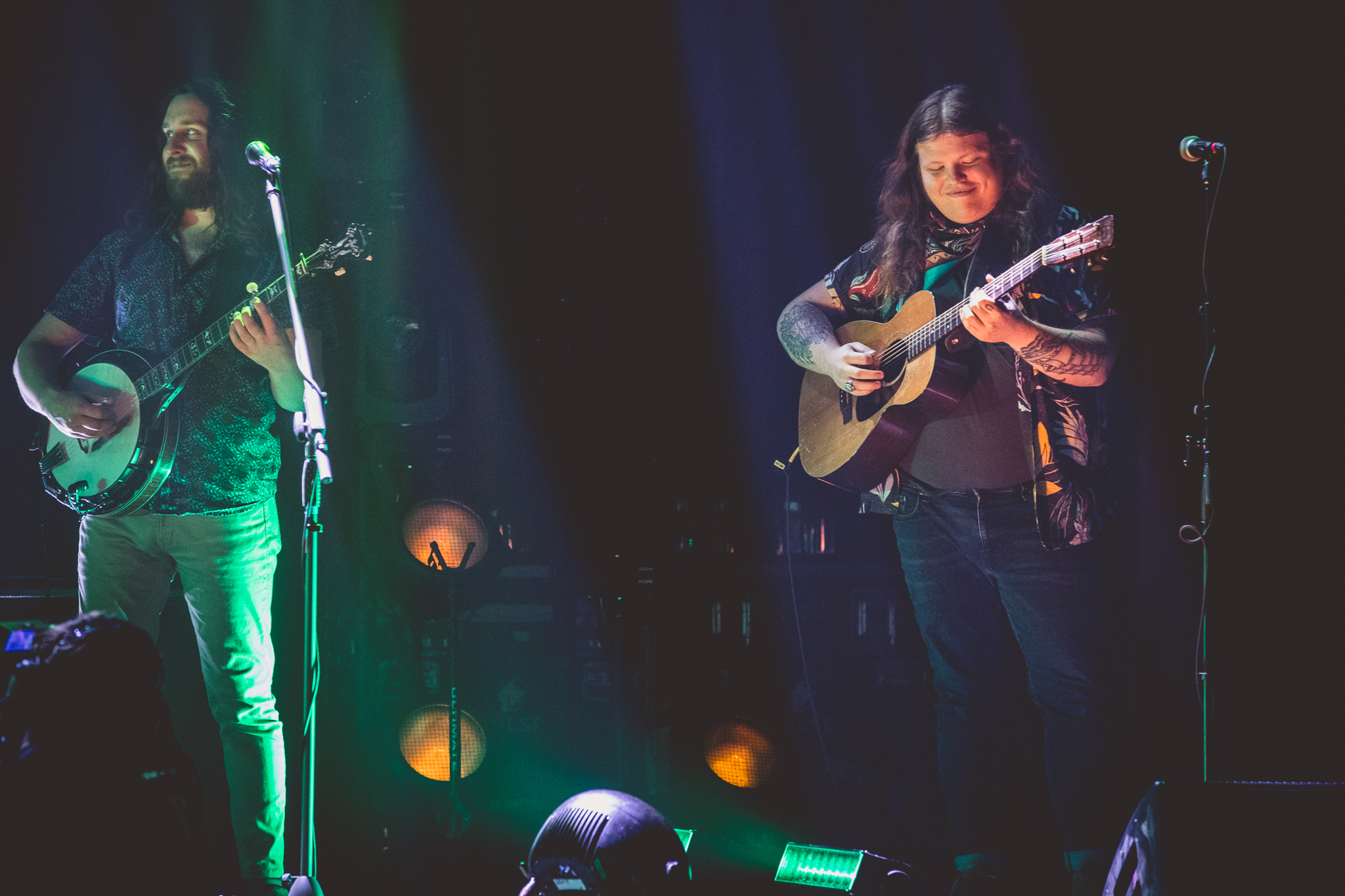 "It smells far too clean in here, and not enough like hippies" Billy rambled as Marcus split. A big jam of Ernest T Grass > Little Maggie brought the show to a close, foregoing the traditional encore.
While I'm not stumbling out of a venue after the show with weak legs-something I long to do these days-being on the couch at home when a show ends is a perk that's hard to replicate. It's not hard to see why Billy and the boys are shooting to the top of the bluegrass game. These guys rock and I can't wait to see them in a true live setting when this pandemic fades away. Please donate and fight for these venues to continue, because nothing is guaranteed right now.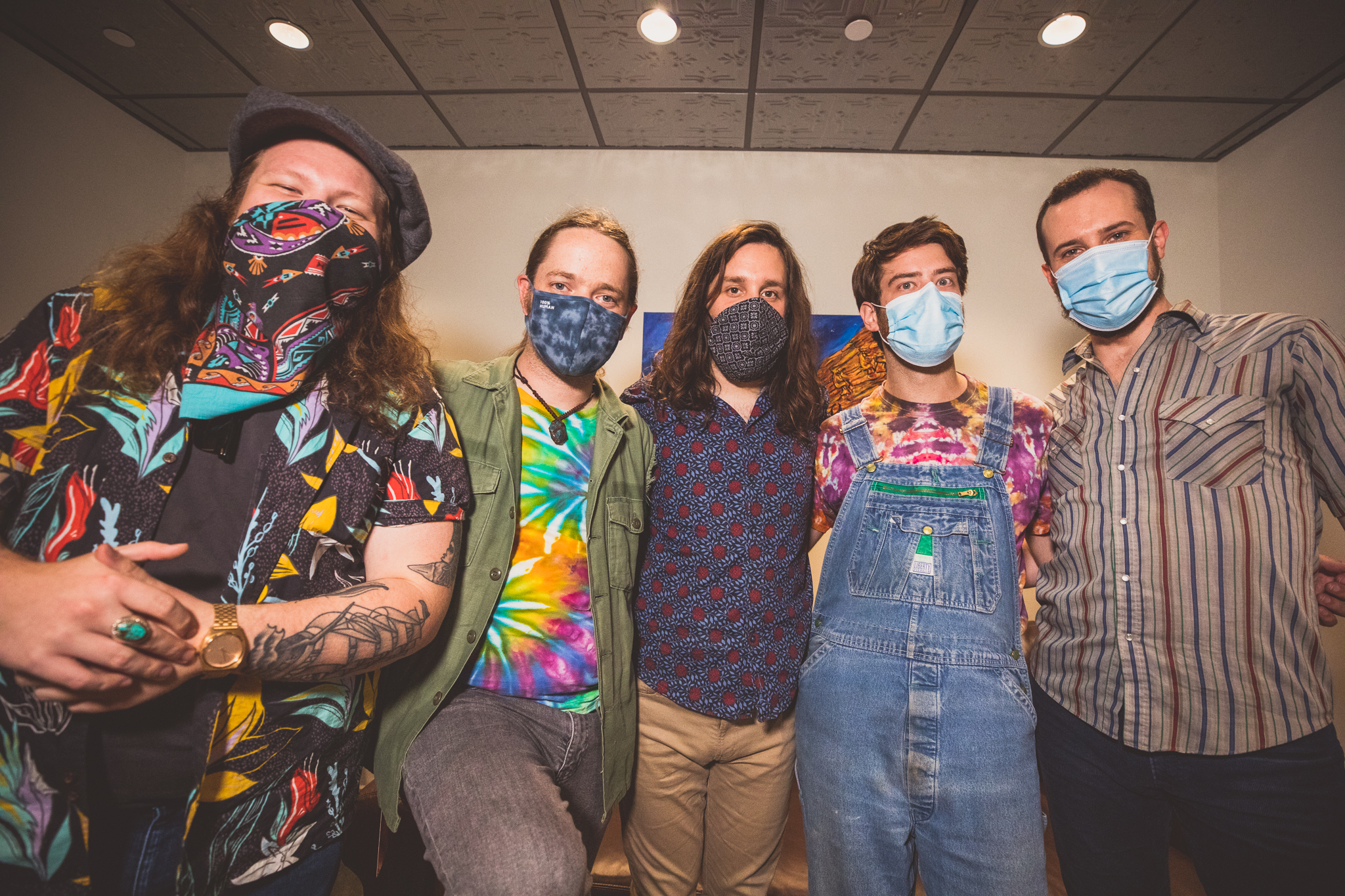 This show means something to all of us in attendance. To me, the interaction with the other fans over ZOOM means everything. It feels so nice seeing like-minded fans partying and goofing off, as it brings the cheese out of me, complete with costume changes and binoculars. Being at a concert is half about the music, and half about the experience, as you might be able to tell. This makes me realize just how much I miss live music, which has been both passion and work for the better part of two decades.
Happy Couch Touring, Folks!