Can you call Billy Strings a newcomer? Maybe not anymore, seeing as how the twenty-something-year-old virtuoso bluegrass guitarist, along with his band of three other members, is now known for selling out large venues around the country. And yet, the word newcomer feels right in the context of making important notches. Strings and his band, which has Jarrod Walker on mandolin, Billy Failing on banjo, and Royal Masat on bass, made such a notch last night with their debut performance at legendary concert space the Capitol Theatre in Port Chester, NY. The night was the first of a two-night run that ends tonight, and one of three performances planned for The Capitol Theatre this year (the third set for April is already sold out) and all one needs to do is check Strings' personal Instagram page for his touchingly grateful thoughts on what it was like to play at this favorite northeast venue for the first time.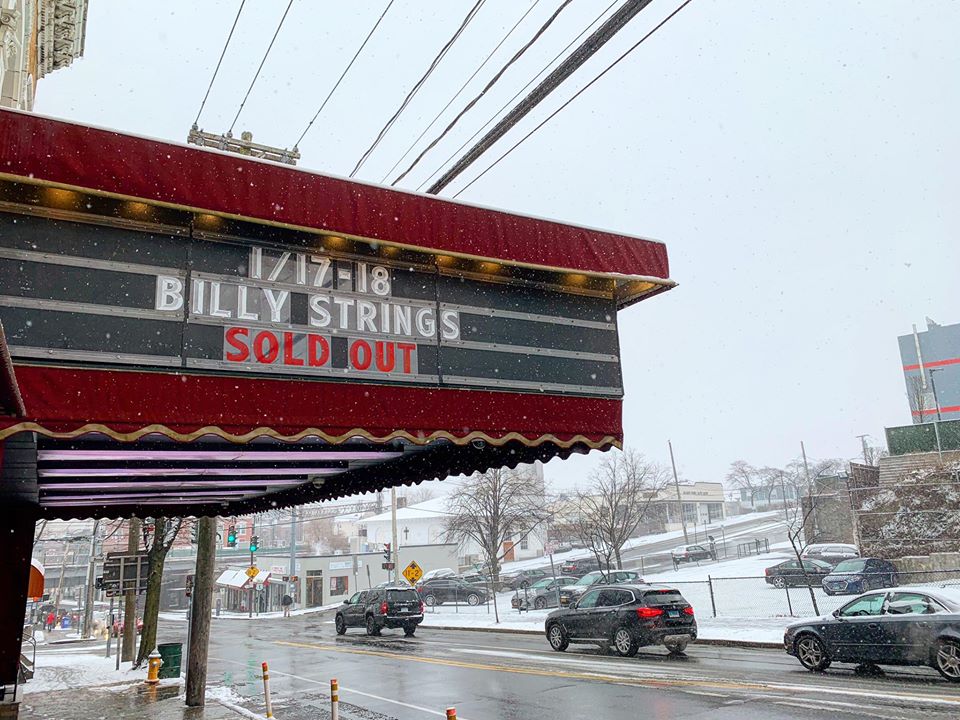 The evening was admirable even before it started. Before the show, Strings and the band wowed everybody on the scene last night with a classy and thoughtful move: bringing trays of hot chocolate outside to attendees waiting to get in. Billy and his fellow bandmates then hung around to chat and share in the excitement for the night ahead.  
For their very first song at The Cap, Billy Strings and band made an interesting choice as an opener, the ominous yet breezy original "Taking Water." The song showed a mature approach to bluegrass picking, taking on a classic sound but humming along with a new sense of energy. "Thirst Mutilator" then dove in headfirst: gorgeous, quiet spacey playing from the band was punctuated by sharp soloing on guitar from Strings. As it picked up speed to quickly segue into "Dealing Despair," these second and third songs showed The Capitol Theatre what this band does better than most progressive stringbands out there: follow one other across gradual tempo changes to mix different kinds of grooves. Strings is a creative lead, no doubt, but it's his incredibly deft bandmates that help craft the very exploratory journeys.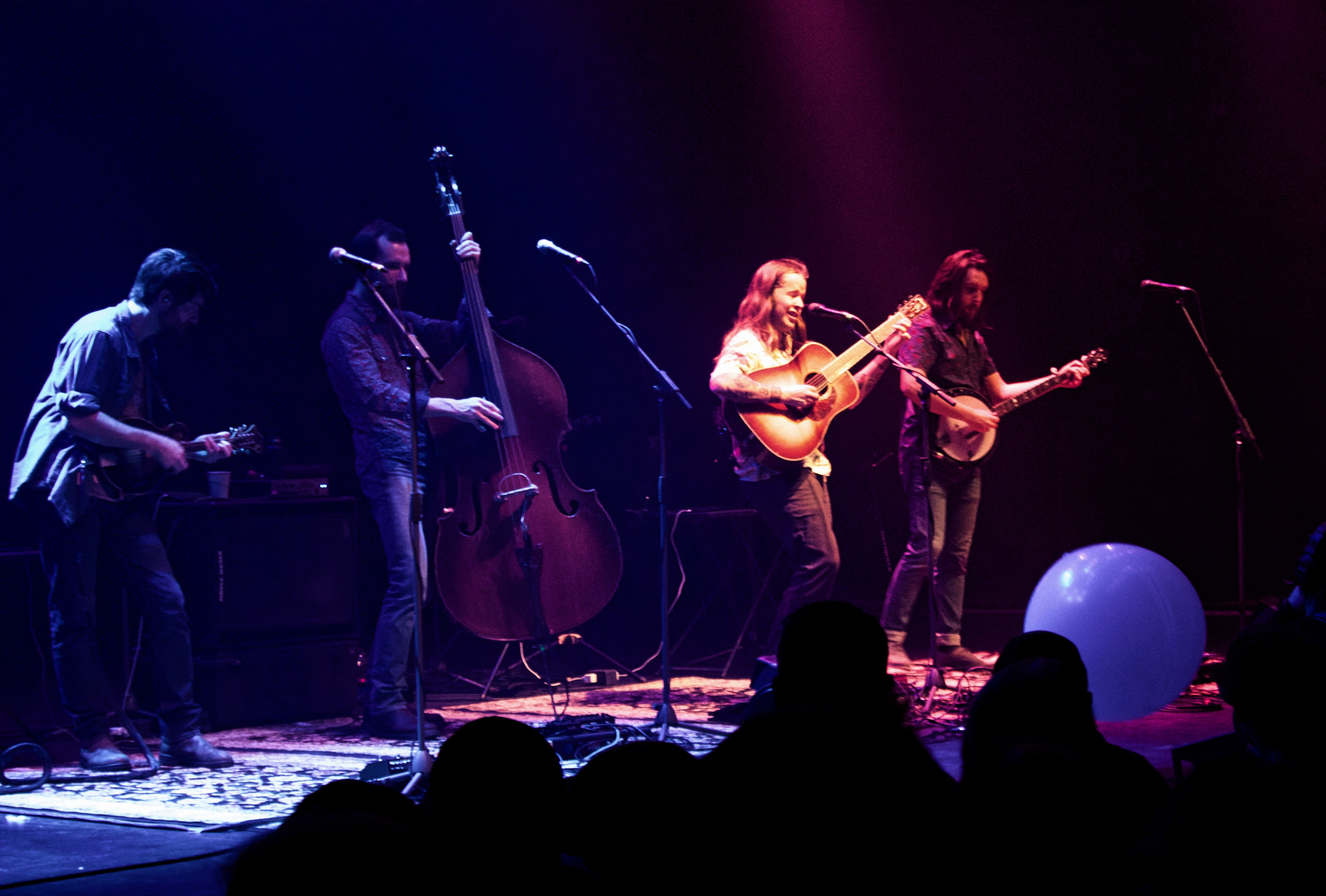 All the songs of their sets also showcase the band's crisp vocal abilities, too, centered around Strings' own husky voice, which is almost as much evidence for his popularity as his playing. The Flatt and Scruggs tune "Doin' My Time" in this first set saw Strings crooning in such a way that he actually sounded in brief moments like Lester Flatt himself. "China Doll" was a no surprise choice for this two-night run, as the Dead tune is one Strings has covered many times. It makes perfect sense that he would highlight the first set of his first time at The Capitol Theatre, one of Jerry's favorite venues, with a beautiful take on this one. Aiming to make the night even more special than it already was, Strings invited luminary banjo player Tony Trischka on stage for two great collaborations. The first was their very folky original tune 'Dos Banjos," where no doubt Trischka and Failing led the tune together expertly.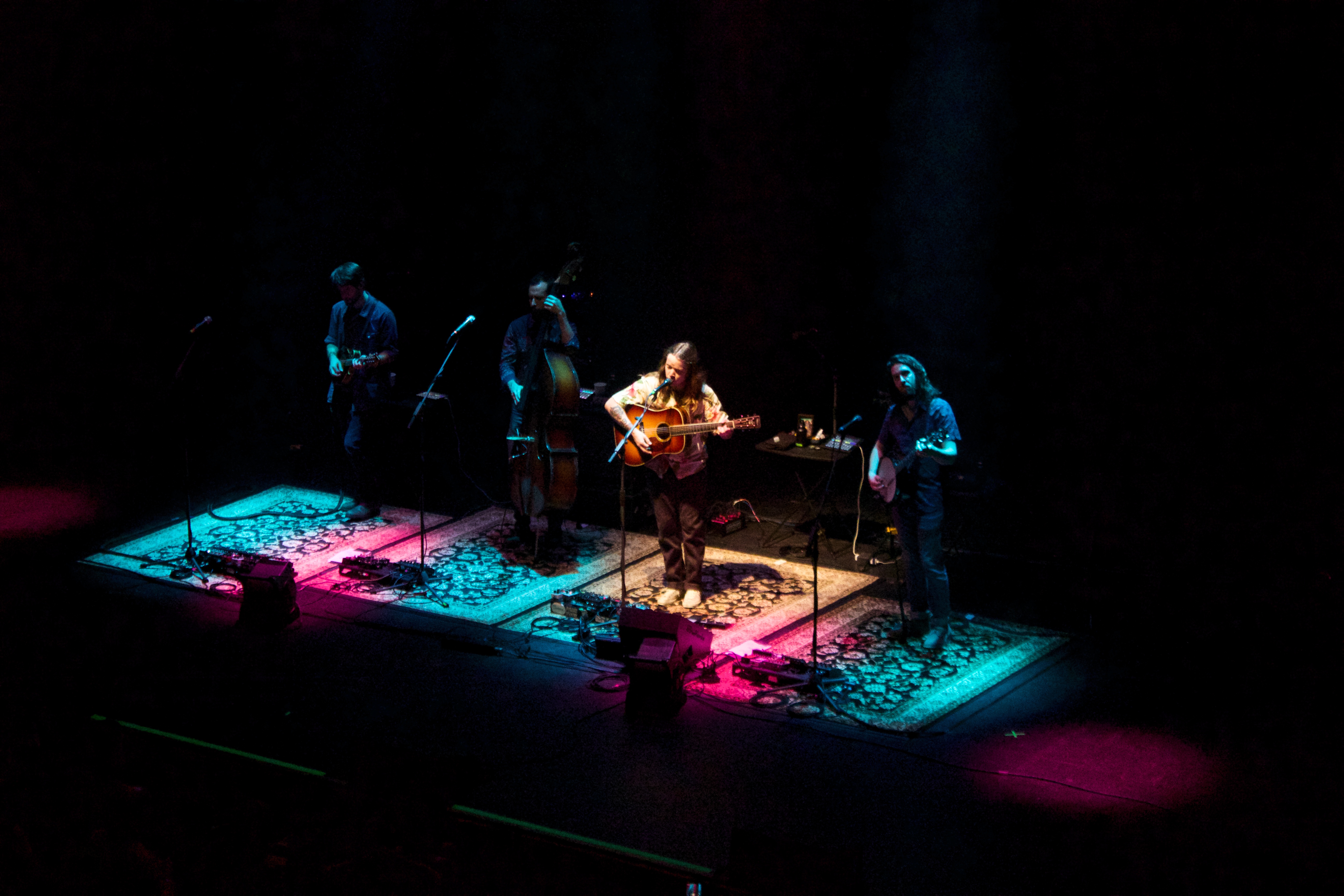 In addition to being first rate players, Billy and his bandmates seem to be making sure that their live show is one of the weirdest out there—weird in a good way. For jamband fanatics that like their live music to get as strange as possible, Strings and band are the prime choice. For most of the show, and especially most of set two, Strings and the other members of the band employed a variety of electric pedals upon their instruments, imbuing their already dynamically tight playing with all kinds of funky color. As one example, the opening of set two saw an amazing start with an immediate, pedal infused breakdown jam coming out of "Home Of The Red Fox." With Strings and his soloing leading the pack, the band hit a long, strong stride of strict disco bluegrass. Fox sprinted ahead with a great segue into the instrumental cover "Little Maggie," and this was instrumental fury played to melt minds and move feet all at once.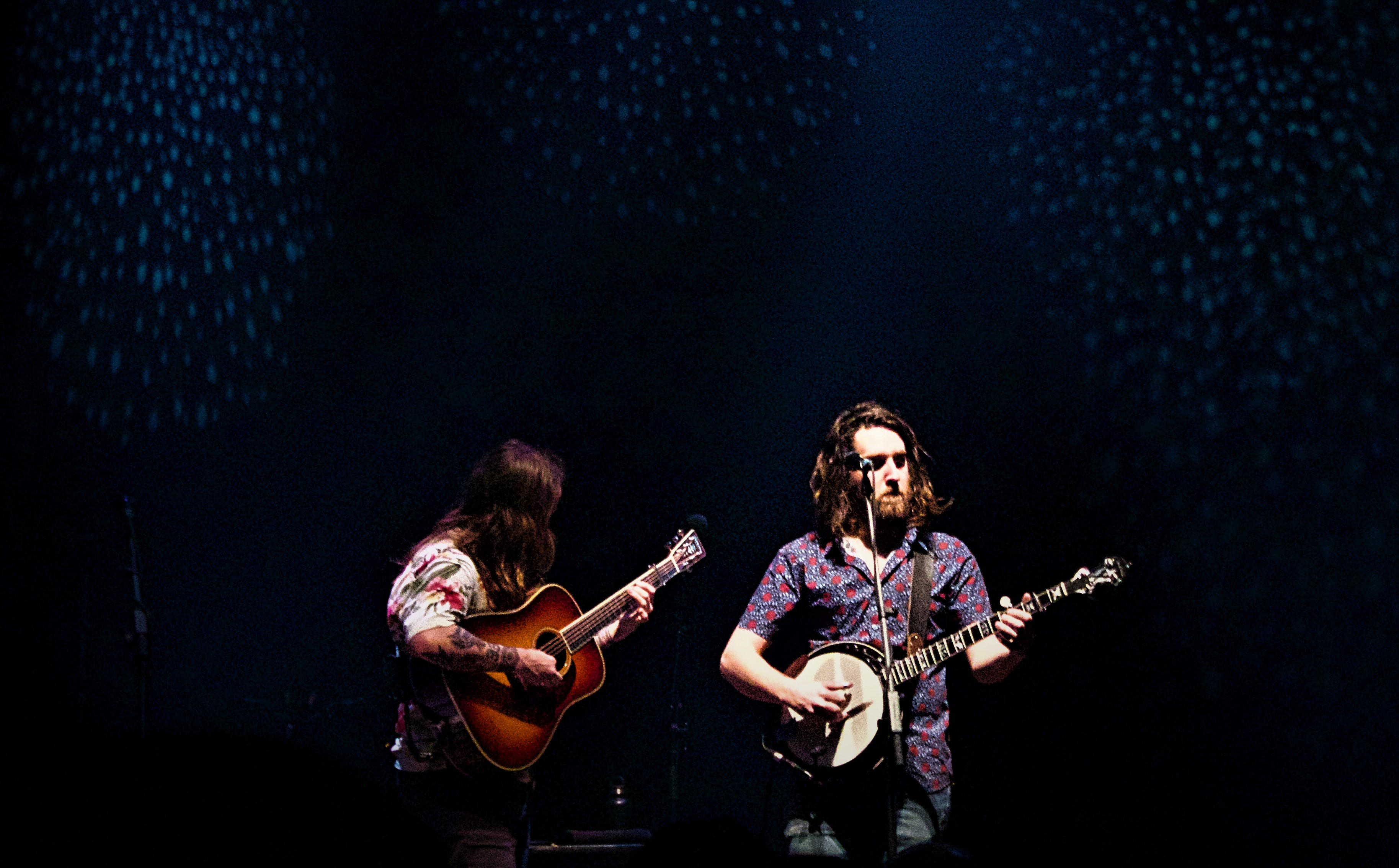 Yet, next to all the weirdness, and on display alongside the picking prowess and vocals, is Strings' songwriting tact. His newest record Home, which came out this past year, really brought that ability to larger audiences. "Enough to Leave," one from that new album played last night, is just a flat out a great song (for reference, it's pretty similar sounding to John Hartford's number, "The Good Ol' Days"). The band ended night one with one of their most coveted live songs, the devilish "Meet Me At The Creek." Every band has their Tweezer or their Viola Lee, a song that will be a big and unique creation every time it's played, and for Strings and Company right now, "Creek" is one of those. The band nailed its ambitious compositional parts at every turn, and in the gooey middle hit the trippiest portion of the evening's music—in a section of deep space, Strings sounded like he was trying to communicate with aliens through his guitar.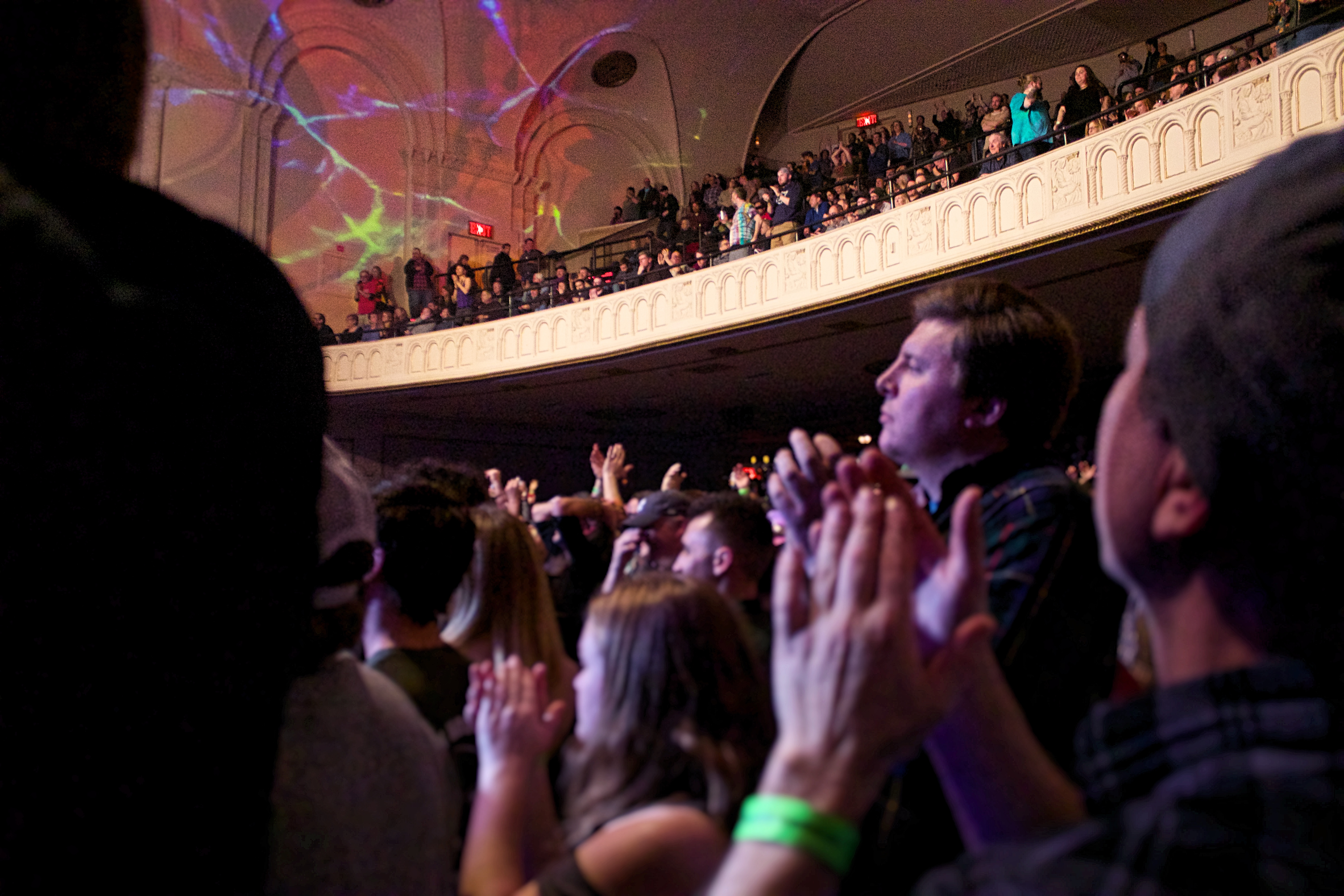 Tonight, the band plays their second night of this historic two-night run at The Capitol Theatre, and if last night is any indication, it should no doubt be something to remember.