Progressive bluegrass quartet Kitchen Dwellers are on a bit of a hot-streak right now. Last weekend, the band performed two back-to-back livestream shows, dubbed The Liquid Late Nights, as an afterparty following two of the Capitol Theatre performances from Billy Strings.
Last Saturday night, the band followed that up with another livestreamed show, this time at historic music venue The Wilma Theatre in Missoula, Montana. Stationed on stage alone in the empty, majestic space of the concert hall, Kitchen Dwellers delivered two full-length sets of music, bringing to their fans via the internet their unique and captivating style of jamgrass music.
Some of the highlights for many watching were no doubt the band's rare cover choices, including the first-time take on the late Mac Miller's "Everybody," followed up shortly after by a debut version of Vampire Weekend's "Harmony Hall." Both covers shined in the deft hands of Kitchen Dwellers, who linked the songs via exploratory musical improvisation with first-rate renditions of their own songs like "Broken Cage" and "Muir Maid."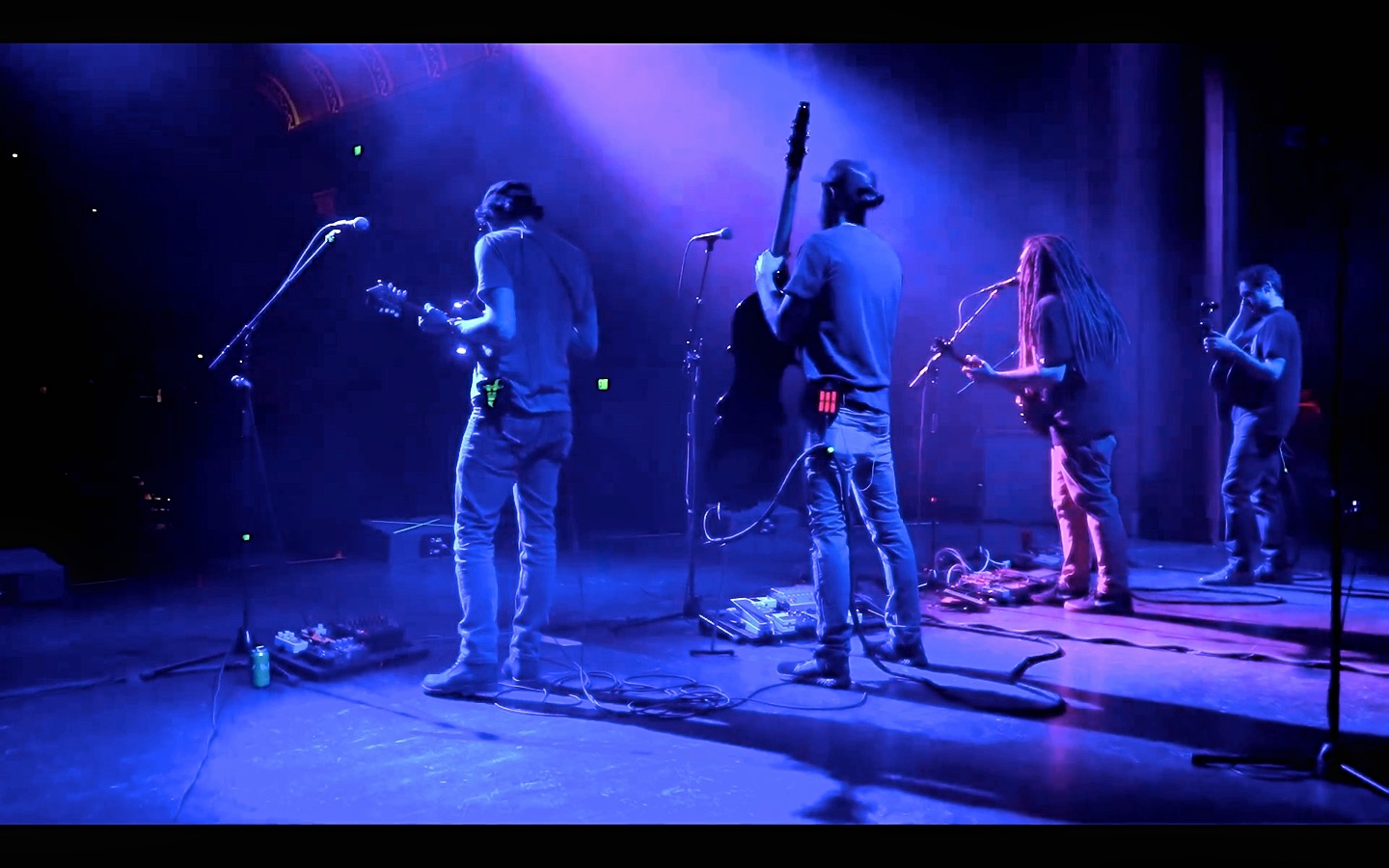 Just before this extraordinary virtual performance, Grateful Web had the pleasure of talking with the band's banjo player and lead singer Torrin Daniels. Of the various topics discussed, one was the significance to him and the band of the opportunity to headline the revered Wilma Theatre.
"In our formative years as a band, we were going to shows on weekends at The Wilma," Daniels said. "That's actually probably one of the first things we did together as a band: we went up to a Yonder run at The Wilma in 2011. That was my first Yonder show, and I think that was Joe's first Yonder show too. From there I think we were all just hooked on this newgrass scene. So, it's definitely got a huge significance in our band's history."
"It's also awesome," Daniels went on to say, "because a lot of our friends also now work for Logjam, which runs The Wilma. It's really awesome to be working with your extended family." 
Working with extended family seems to have been a brilliant move for Kitchen Dwellers. Anybody that tuned into The Wilma Theatre show last night, or even previous livestreams the band has put on in recent months, might agree that the band members are really not the only ones performing.
Accompanying Dweller's dynamic jamgrass-meets-arena-rock sound is some truly inspiring lighting design, which turned The Wilma last night into a powerfully vibrant display of color and patterns. In addition to this, the camera work was first-rate, with smooth transitions and movements making it look as if they could have been filming their own Live at Pompeii.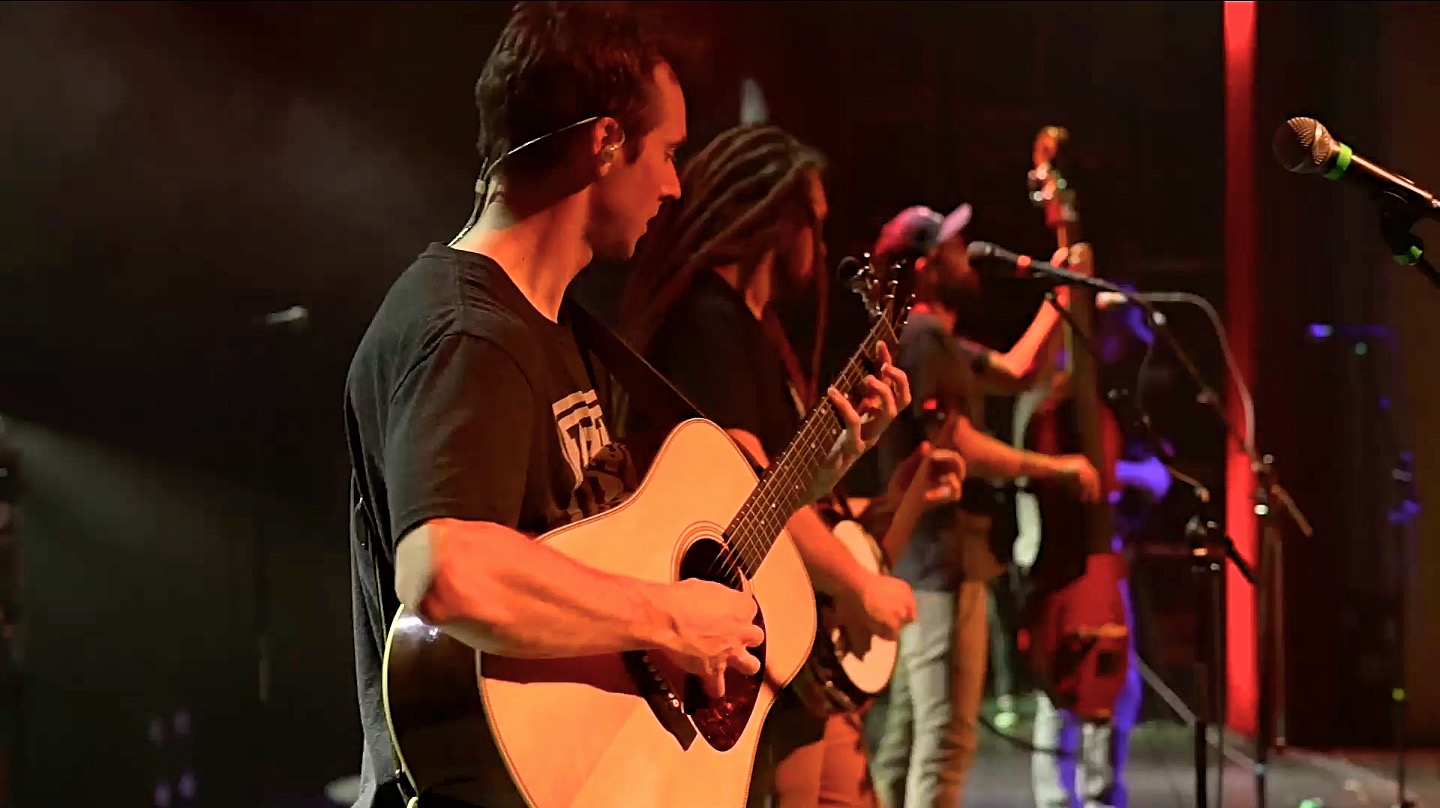 Done by Goedde Sound and Light, this extra creative and professional approach to livestreaming, while probably being a more involved process, keeps it fresh for Daniels and the band.
"You know, in this day and age of streams right now," he said, "it kinda gets to feeling stale, at least from a musician's standpoint. It's hard to play to an empty room and to a camera when you're used to playing to rooms full of people, and feeding off that energy. Especially in the jamband world and the bluegrass world, where that energy circulates around a venue."
That energy is pretty much always big and present with Kitchen Dwellers, who have fine-tuned over the years a not so run-of-the-mill, and definitely not tame, approach to jamgrass music.  Segments from The Wilma, such as the quartet's high-octane, electro-funk rendition of the Bill Monroe classic "Big Mon," or the invigorating ending put onto the night closing original "The Living Dread," attested to this greatly.
"We've always kind of vibed on the late-night intensity," Daniel told Grateful Web. "We take a lot from the darker genres of music, and play toward metal tendencies or even kind of an electronica feel. This past year, working on the Pink Floyd stuff, the Live From The Cabin sets, we've just really been playing into the psychedelic feeling, and seeing where we can take that as a bluegrass band."
So much so that, even as we head into a second year of quarantined life away from live music as we've previously known it, Dwellers seem to be thriving musically. Between Daniels' own playing and the playing of Max Davies on guitar, Joe Funk on bass, and Shawn Swain on mandolin, Kitchen Dwellers as a live band seem to be more locked in and in sync than ever right now.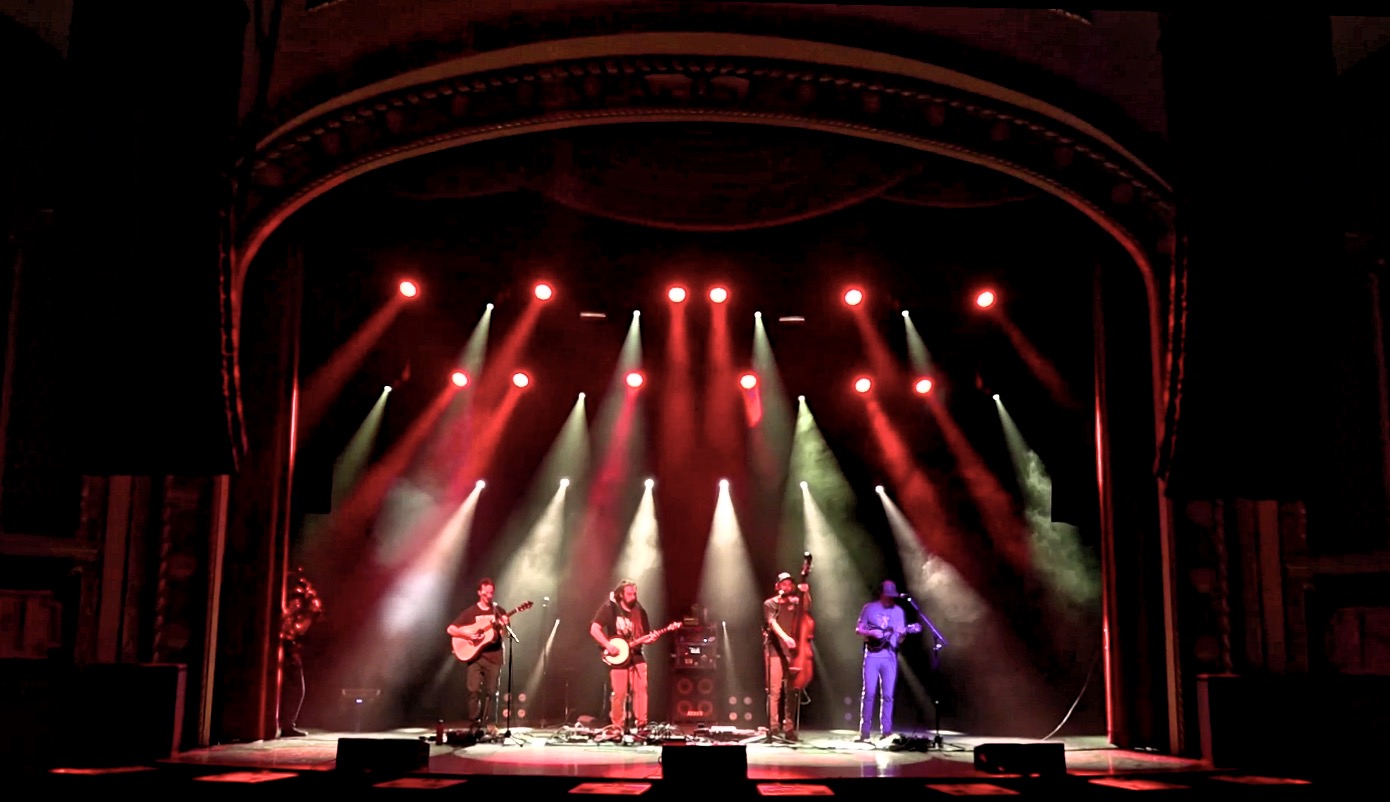 Daniels agreed, and so we asked him about his personal preference as to the spectrum between practicing extensively for live performances and going with the flow on stage.
"We definitely like to…get that edge of just playing a lot together," he said. "I think we put more value into that than, say, really practicing a certain break or a certain run, or writing out solos. We definitely put a lot value into practicing, but we also value seeing where the music takes us, and being patient. We like to put just as much effort into that element as we do into playing 'all the right notes.'"
Something else that, in many live moments, cuts through as effectively as the music itself is Daniels' own signature lead vocals. At The Wilma, he was not only joining the other three in taking extended, hard-driving solos but was also dishing out his razor-sharp howl of a singing voice. Listening to him sing last night, Grateful Web was curious to ask whether or not performing with Kitchen Dwellers, specifically in regards to how musically or emotionally intense it often gets, holds any kind of therapeutic value for Daniels.
"Yeah, it definitely does," he answered. "You know, I was actually talking about this with a friend recently. We were talking about Jeff Austin's passing, and I was quoting him saying, 'the stage shouldn't be your therapist.' But for a lot of us, it inevitably is. And I think that's kind of how he played, you know? There was a lot of things that he struggled with, and that was his outlet."
Daniels further explained, "I grew up listening to punk rock and metal, so from a very early age it hit me in the same way. There were a lot of things that I was able to get out of my head just from being on stage. And that's still definitely true for me today. If there's an intense song, or a punk cover or anything dark, I kind of feel like I can channel those parts of my brain to serve that song."
Toward the end of our conversation with Daniels, we landed on the new record (Trance Banjo) from his banjo contemporary and close friend Chris Pandolfi of The Infamous Stringdusters. We wanted to get his thoughts on it, and as it turns out, one of the tracks was written with Daniels in mind.
He explained: "When (Chris) released the second single, the one called "Wallfacer," he texted me that morning that it was released, and then he said 'Hey, this song, when I was writing it, I was thinking specifically of you and your playing style. You should give it a listen.' So that was just awesome. I'm totally honored, and blown away."
Daniels also hinted at some new stuff to come in the near future from Dwellers own corner, as well. The band did announce recently that they will be collaborating with famed funk guitarist Cory Wong, which should be an incredibly interesting musical combo to hear. In the meantime, the flip side is that this time in quarantine has had its beneficial points for the band.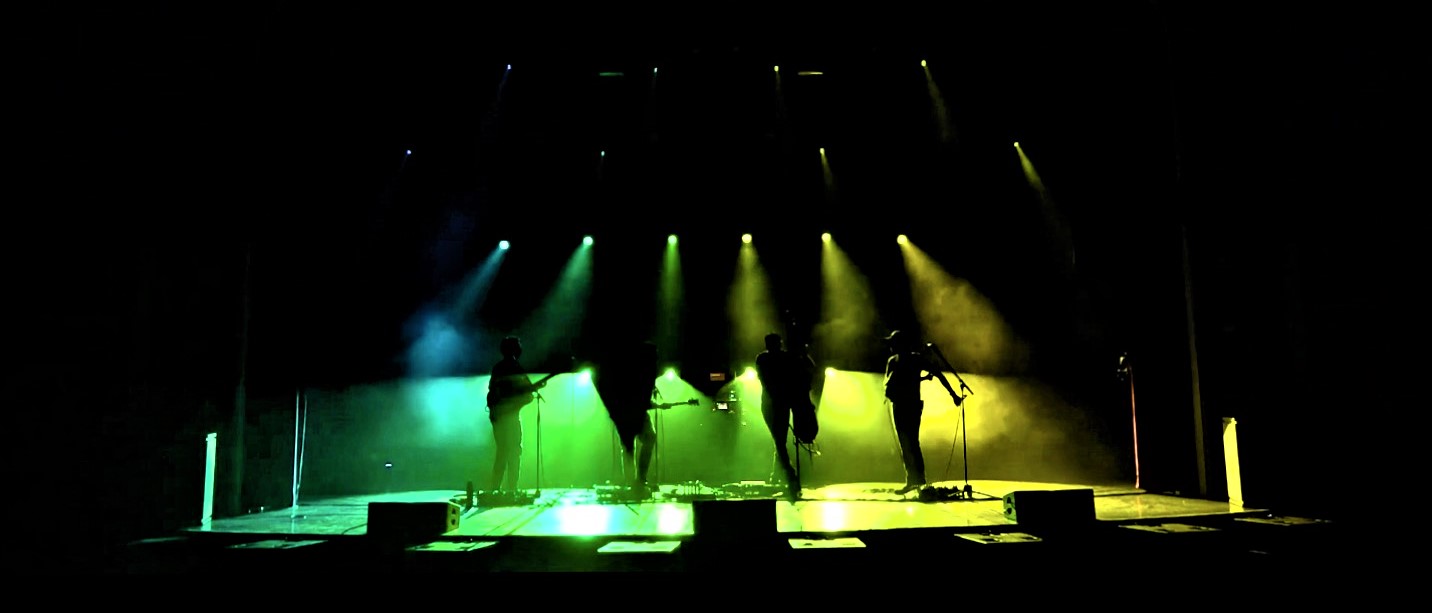 "For a while, it felt like a much-needed break," Daniels said. "It certainly felt like it was the most sleep we'd gotten in, like, seven years, haha. We've had time to straighten things out at home, and be with our loved ones more than we've ever had a chance to before. That part of it has really been great."
Right now, you can stream Kitchen Dwellers' Liquid Late-Night shows from last weekend, along with the rest of their releases from this past year, on their official Bandcamp page. Keep an ear out also for last night's Live At The Wilma Theatre to be released sometime, as well. For more info about the band, head to their website at https://www.kitchendwellers.com.