After a tumultuous and trying year away, the amazing and one of a kind musical and artistic event Suwannee Hulaween will return this year, set to take place once again in Live Oak, Florida from October 27 through October 31. In a land of big time festivals, Hulaween is one of the best.
Headlining this year are some returning greats like My Morning Jacket, Umphrey's McGee, Skrillex. Of course, at the top of the list are festival host extraordinaries, The String Cheese Incident, set once again to perform across three nights of the festival. If you're a fan of String Cheese Incident, or you're not yet a fan but you ARE a fan of blistering bluegrass and electronic-tinged funk rock, this THE place to see this band play.
Flooding this year's hefty lineup down below them are artists from almost every genre of live music available, from dance and beat heavy to the slow and soulful, from the digital and tapped in to the acoustic and unplugged. Here below we have a list of names we're really excited to hear perform at this year's Hulaween—names that you should either really not miss if you're already planning to come, or that should really make you consider coming if you're on that festival fence.
TKZ+JH AB - Thela Hun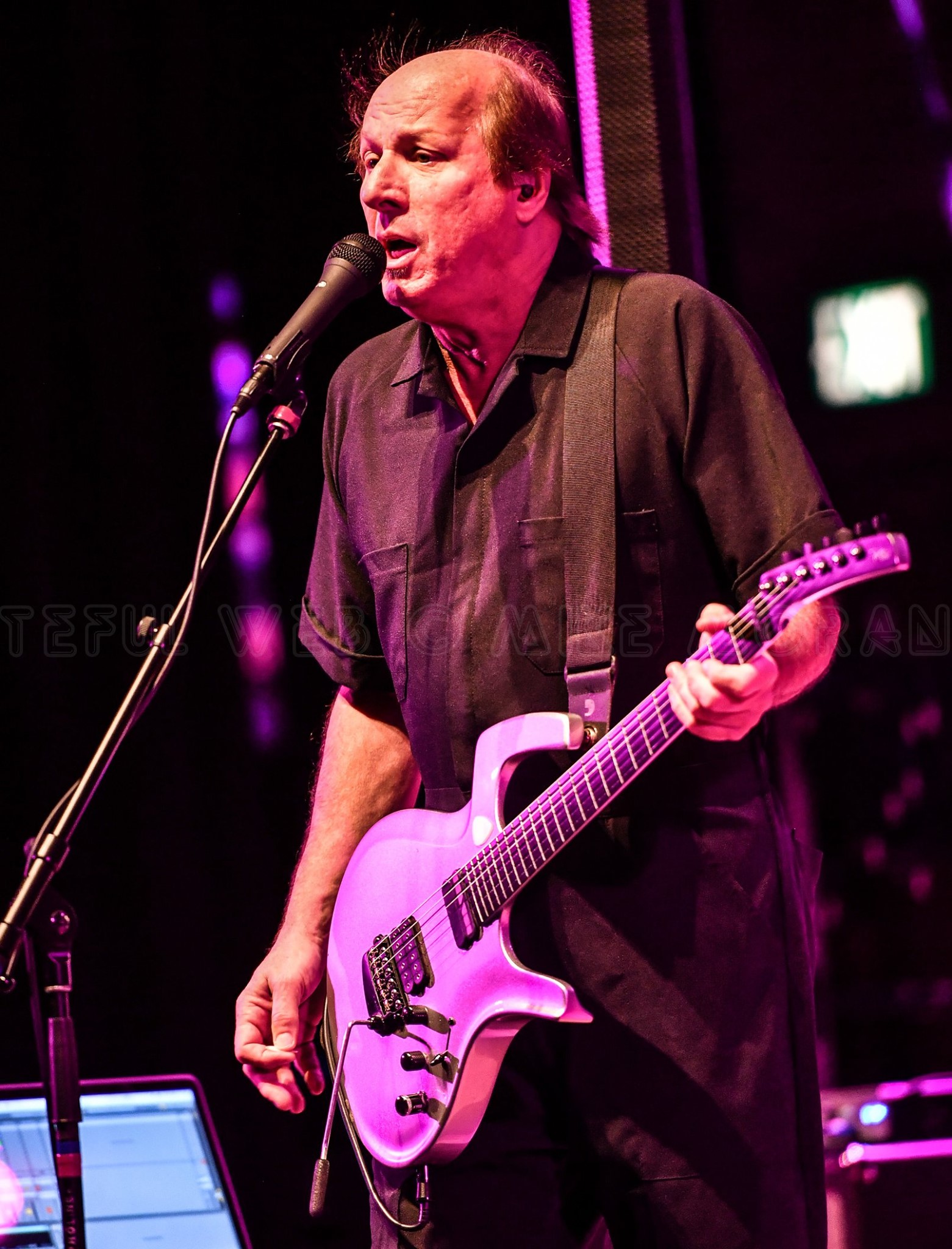 Seems to be this year that if you're one of the big players in the festival world, like Hulaween no doubt is, you have the billing "Turkuaz feat. Jerry Harrison and Adrian Belew" on your lineup. This is the dream pairing of Brooklyn's own, scene stealing funk family Turkuaz with guitarists Jerry Harrison and Adrian Belew, legendary musicians in their own right and longtime members of bands like Talking Heads, Frank Zappa, and King Crimson. The group is booked through 2022 to play their ongoing Remain in Light tour at some of the other biggest musical events around the country, but deep in the woods at Suwannee this Halloween will probably be one of the coolest places to catch this collaboration.
Lotus - Ardmore Destroyer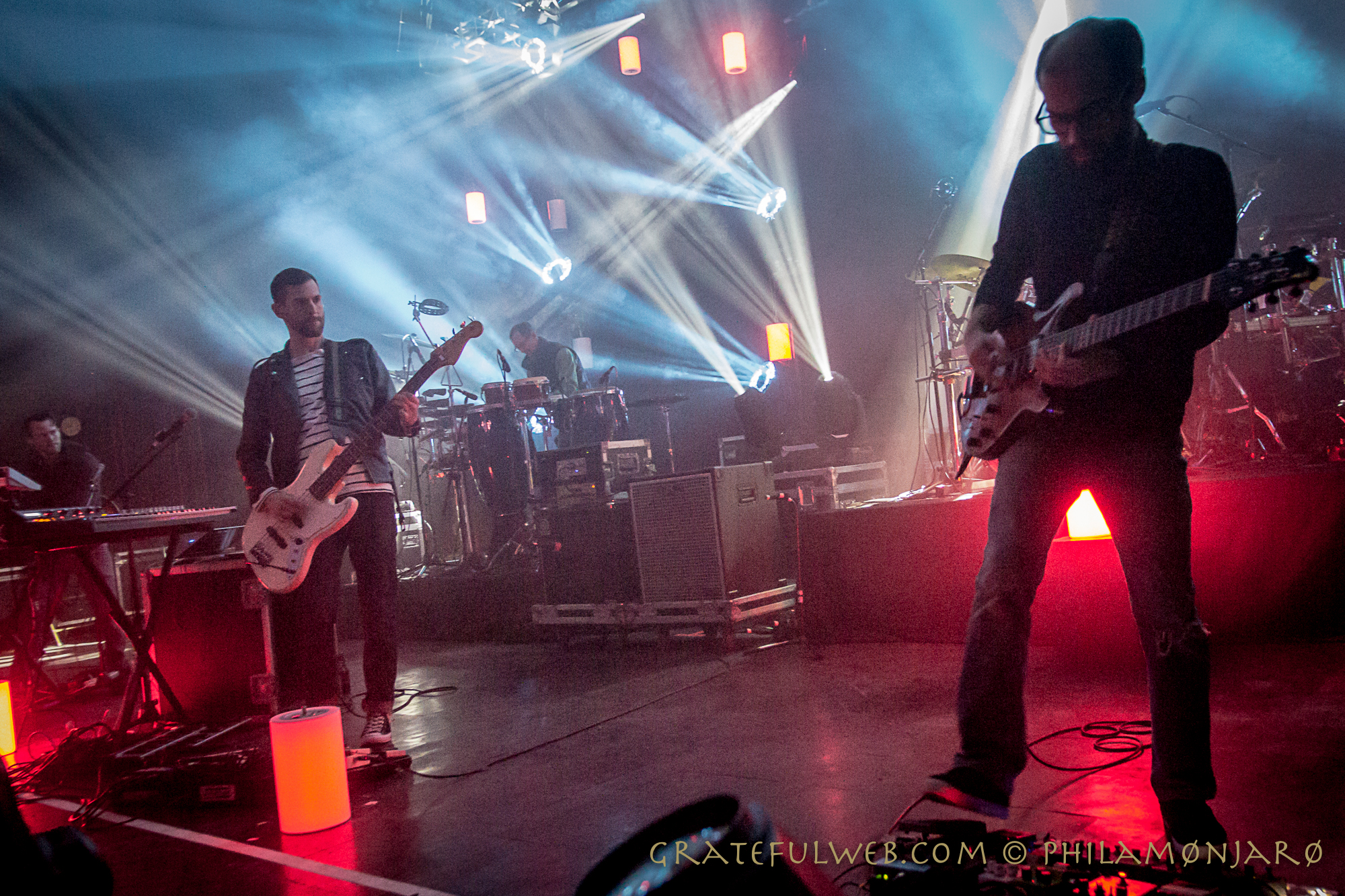 Lotus is no stranger to Suwannee, and will be making a highly awaited return to Hula. This time around, the band's bringing a new friend into the mix—lead guitarist Tim Palmieri, of jambands Kung Fu and The Breakfast, who recently joined the band to take over for longtime Lotus guitarist Mike Rempel. Some veteran Lotus fans were leary of this change, but so many old and new fans have jumped on board with this musical pairing. And we're with them, because the combination of Palmieri's ridiculous technical prowess on guitar and Lotus' decades-tested penchant for creative, full band rock improv has already proven to make for a mindblowing performance.
Lespecial - Dr. Caligari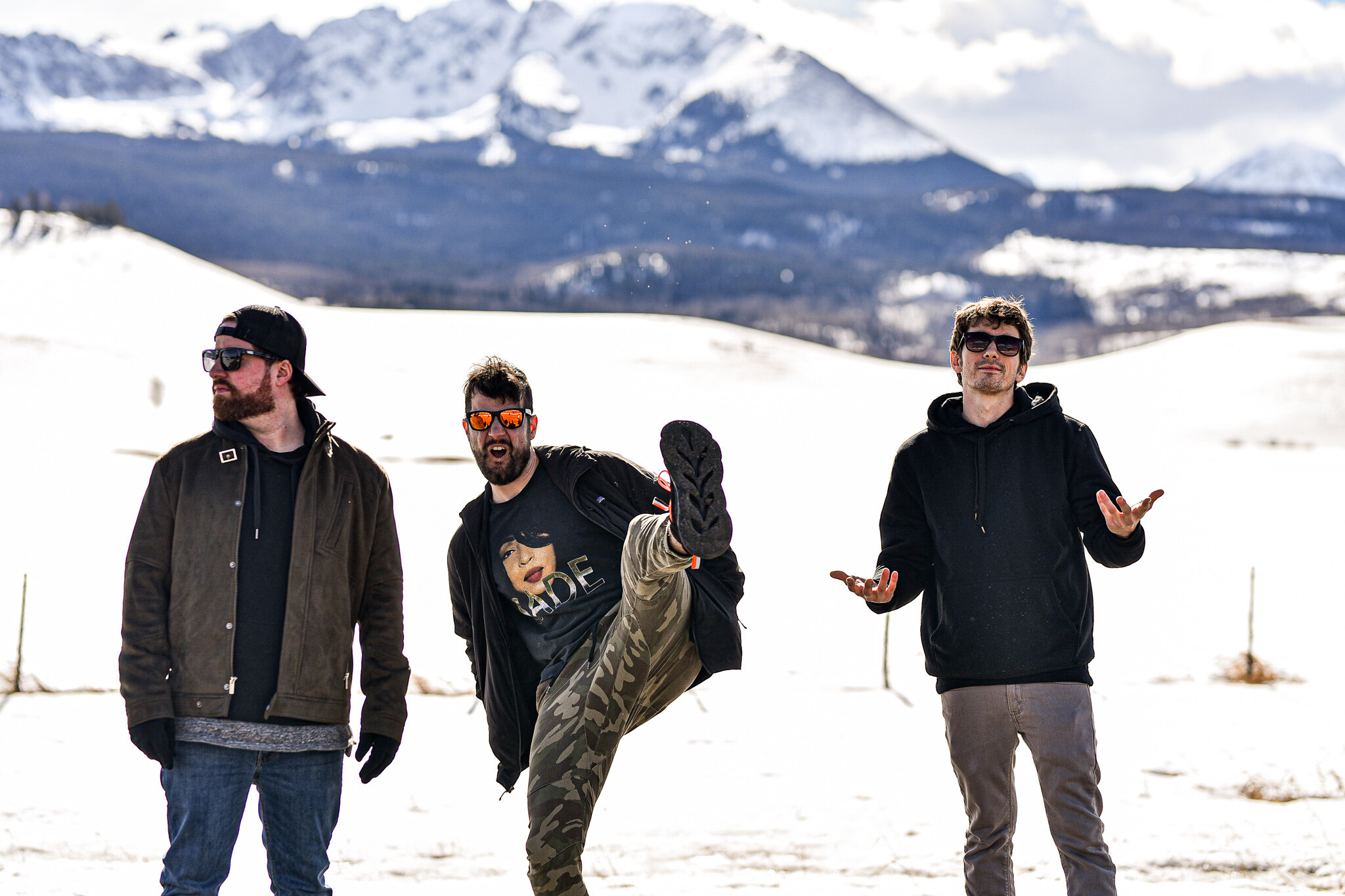 Hulaween is a musically resplendent experience in particular because, for all the giant names, there is always a huge amount of up and coming artists that are totally worthy of discovering for yourself. One of these we want to mention is Lespecial, a power trio that warps improvisational rock, metal, hip and hop and more into one noteworthy product. Playing Hulaween will be the second year in a row Lespecial has done something incredible for the Halloween season. Last year, the trio live scored a completely improvisational soundtrack to a film screening of The Cabinet of Dr. Caligari. This is the perfect thing to watch to both get into the Halloween spirit and check out what Lespecial is about.
Leon Bridges and Khruangbin
At Hulaween, there's a ton of artists that have the sickest beats, and a whole lot of artists that have pure soul. Way up on the top of this year's lineup list in bold letters are the names of two different artists that have both—Leon Bridges and Khruangbin. We mention them together because, as you may well remember, the breakout soul singer and the Thai funk trio released a highly acclaimed EP project together, called Texas Sun. They have since tore up the live stage together a rare few times, and the chance to them to do it again lies beyond the gates of Hulaween. Additionally, if you're coming out tothe festival you should just catch these artists' respective individual sets, which are sure to be gold, no matter what.
The String Cheese Incident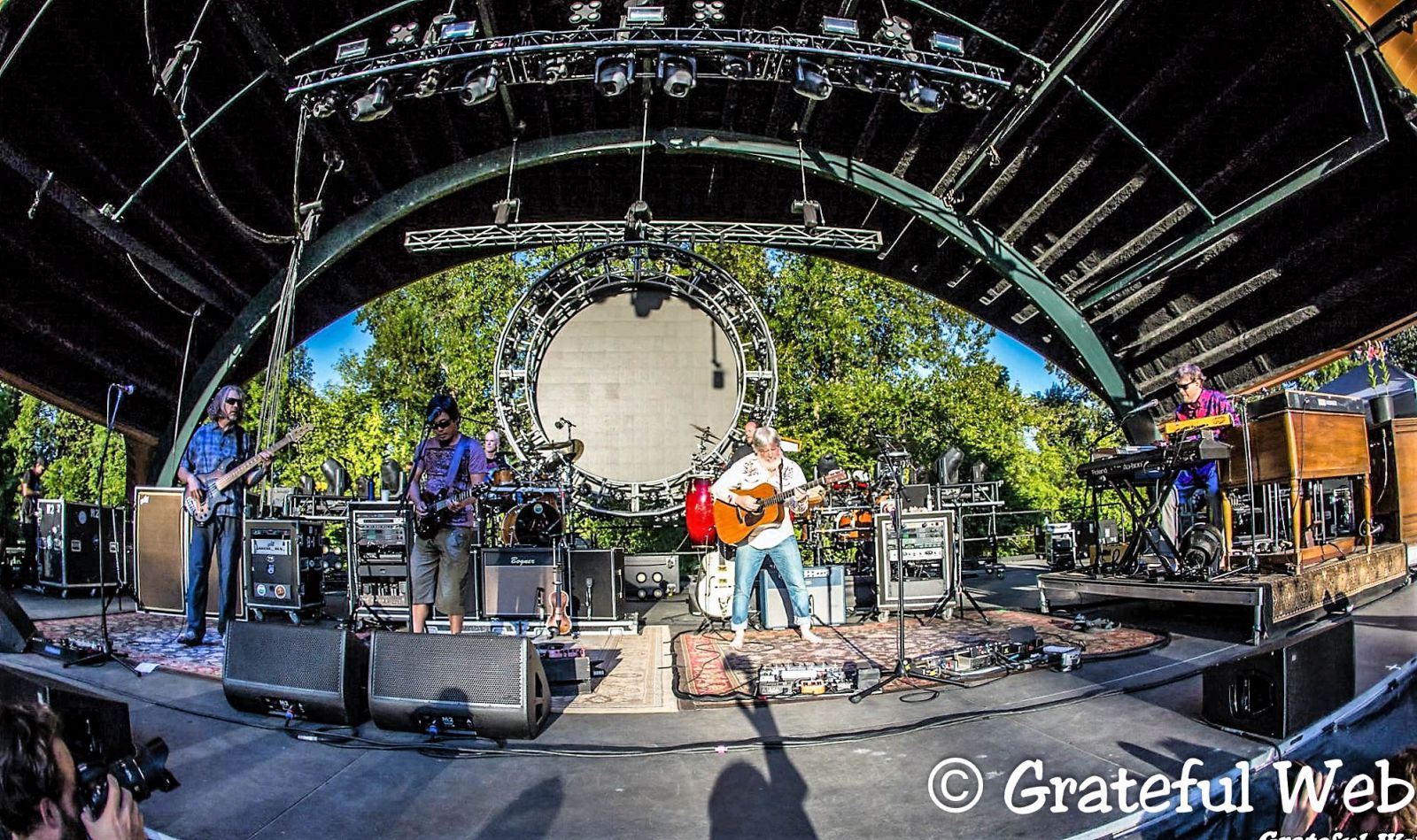 Let's level here—some people don't go to Hulaween for Cheese, and that's actually pretty cool considering that people can go to Hulaween, which is hosted three nights in a row by headlining band The String Cheese Incident, and avoid Cheese if they'd like and still see a mega ton of killer music.But a lot of people go to Hulaween just to see The String Cheese Incident play dozens of sets over three monstrous nights of dancetronica-infused electric americana rock. For fans of the band, or potentially for people who have been meaning to finally come see String Cheese, Hulaween is every single year's big time, must see throw down. String Cheese historically have played many of their most lauded sets of music at Hulaween, with a number of those being their special Halloween night costumed show which hits at the apex of Saturday night. There's so much to choose from for an example here, but the band's 1/2 hour encore dubbed The Space Set played in 2019, complete with theatre-size movie visuals, aerial gymnasts, and the most mind blowing concert lights around, should give an idea as what to expect from SCI at their most favorite weekend party.
Sierra Hull
Personally speaking, one of the coolest parts musically about Suwannee Hulaween is its vast interchange of the electronic with the acoustic. At really no other event in the world can you see so many notable DJs, producers, beat makers, and at the same time see so many bluegrass phenoms and Americans songwriters alike. On the folky side of that dichotomy, modern bluegrass Sierra Hull will be making an appearance this year at Hulaween. Hull is a modern bluegrass force in her own right, writing songs besides big names like Chris Thile and Aoife O'Donovan, but also mastering her chops on mandolin. And the band to back her up is formidable, to say the least. If you need to hear just how formidable they are, this recent video posted from their tour bus is definitely the go to.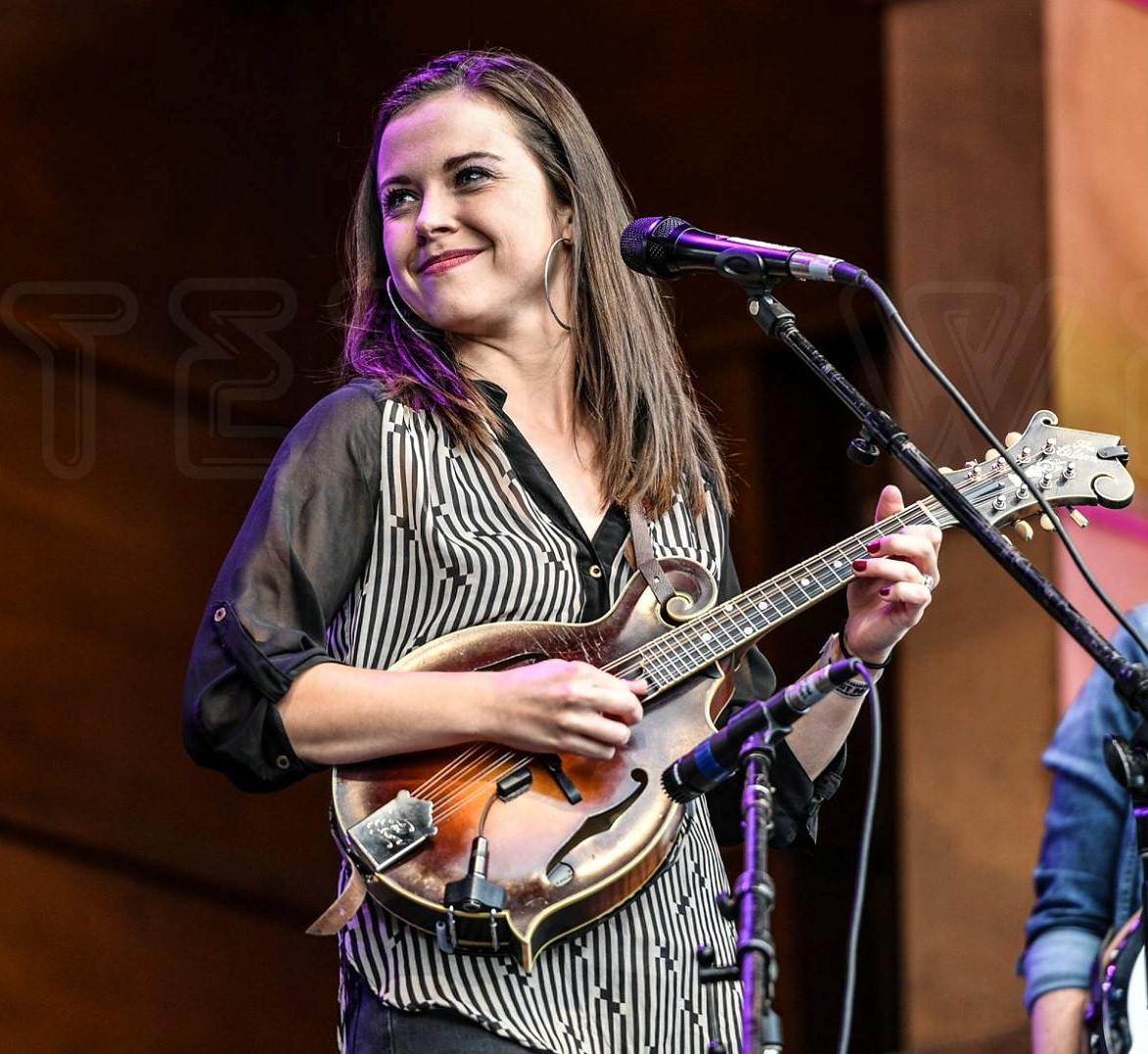 That's just six of approximately ninety artists to hear perform at this year's Suwannee Hulaween. And while these are some of our anticipated favorites, as with any big musical experience, finding new favorites for yourself is always the best. Take a deep dive into the wood this Halloween and do it!
One thing to note: Hulaween is absolutely as much of a visual experience as it is a audio experience, with the amount of live music being offered—over ninety performing artists—actually given a run for its money by the amount art, cosmic display, and natural beauty available for the eyes to take in. It's almost futile to try and transmute the vibe and atmosphere of a fully-loaded, mid weekend Hulaween into words. Its something you just have to come see and let yourself be stunned speechless by.
For more information and to purchase tickets, head to suwanneehulaween.com