There were four standards for the bands on the bill at The Fox Theater in Boulder on Monday night: each band must have at least one member with an afro (or big hair, at least), each band must hail from somewhere on the western seaboard, each band must maintain a packed house and each band must rip shit up during their set.
Co-headliners Blitzen Trapper (Portland, Oregon) and Dawes (Los Angeles, California) and opening act The Belle Brigade (Los Angeles, California) collectively put on, from the very first song to the very last song, one of the finest indie rock shows The Fox has hosted this year.
Led by the brother and sister team of Barbara and Ethan Gruska, The Belle Brigade's set was charismatic to say the least. Promoting their debut self-titled LP; they instantly engaged fans and first time listeners alike. Monday was one of those evenings that you were stoked you didn't slack and miss the opening band, and as they finished their set and were breaking down their gear you mentioned to your neighbor, "damn, those guys KILLED it." The best is yet to come from this group. Anyone who heard them for the first time that night surely Googled their name the next morning at work.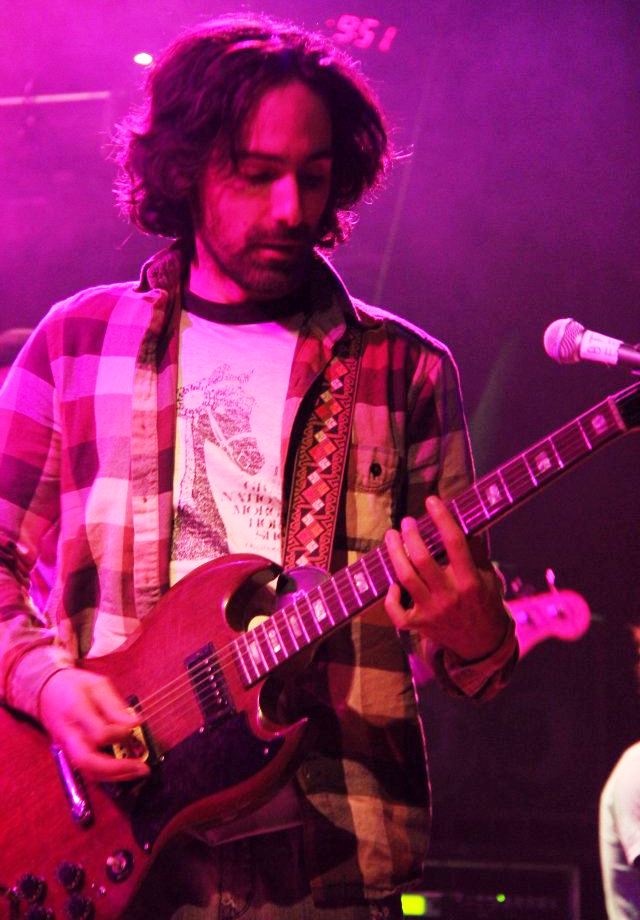 Blitzen Trapper's live show is designed to blow minds. Their blend of notable songwriting, bouncing between acoustic and electric, and a strong Moog synthesizer presence coming from both sides of the stage is a recipe for success. Songs like "Evening Star" (Destroyer of the Void, 2010) and "Taking It Easy Too Long" (American Goldwing, 2011) showcase the obvious influence of Tom Petty and Bob Dylan, while "Black River Killer" (Furr, 2008) and "Girl in a Coat" (also off American Goldwing) were Moog city! The synths add a complimenting contrast to bandleader Eric Earley's acoustic guitar and retro country/folk style numbers. If they're in your city, see 'em; no doubt.
The power of Dawes is based in the simple, sentimental lyrics. Their sound as a whole was described by Rolling Stone magazine as "authentically vintage." Lead singer Taylor Goldsmith's vocals echo into your soul and his presence is undeniable. Throw in vocal harmony from his hard hitting drummer, brother Griffin, the romantic and accentuating keys of Tay Straithairn, and bass-great Wylie Gelber and you've got a sound that is a stripped down, raw power, reminiscent in some ways of The Band. Dawes fans LOVE Dawes and you can tell by watching a great deal of the people in the audience singing along, all night long. A stout 16 song setlist showcased songs from their debut album North Hills (2009) and 2011's Nothing Is Wrong including "Time Spent in Los Angeles," "So Well," "The Way You Laugh," "A Little Bit of Everything," "When You Call My Name," "When My Time Comes" and "Take Me Out to the City."