A few weekends ago, the inaugural Bourbon and Beyond Festival rocked Champions Park on the banks of the Ohio River in downtown Louisville, Kentucky. Even though the calendar indicated it was the first weekend of Fall it was very hot and humid in bourbon country, the park was geared up and ready to host what ended up being approximately 50,000 people for two days of music, food, and drink. The two main stages had alternating sets of the biggest names in blues, rock and a little bit of country music. The bluegrass stage also had music going all weekend long.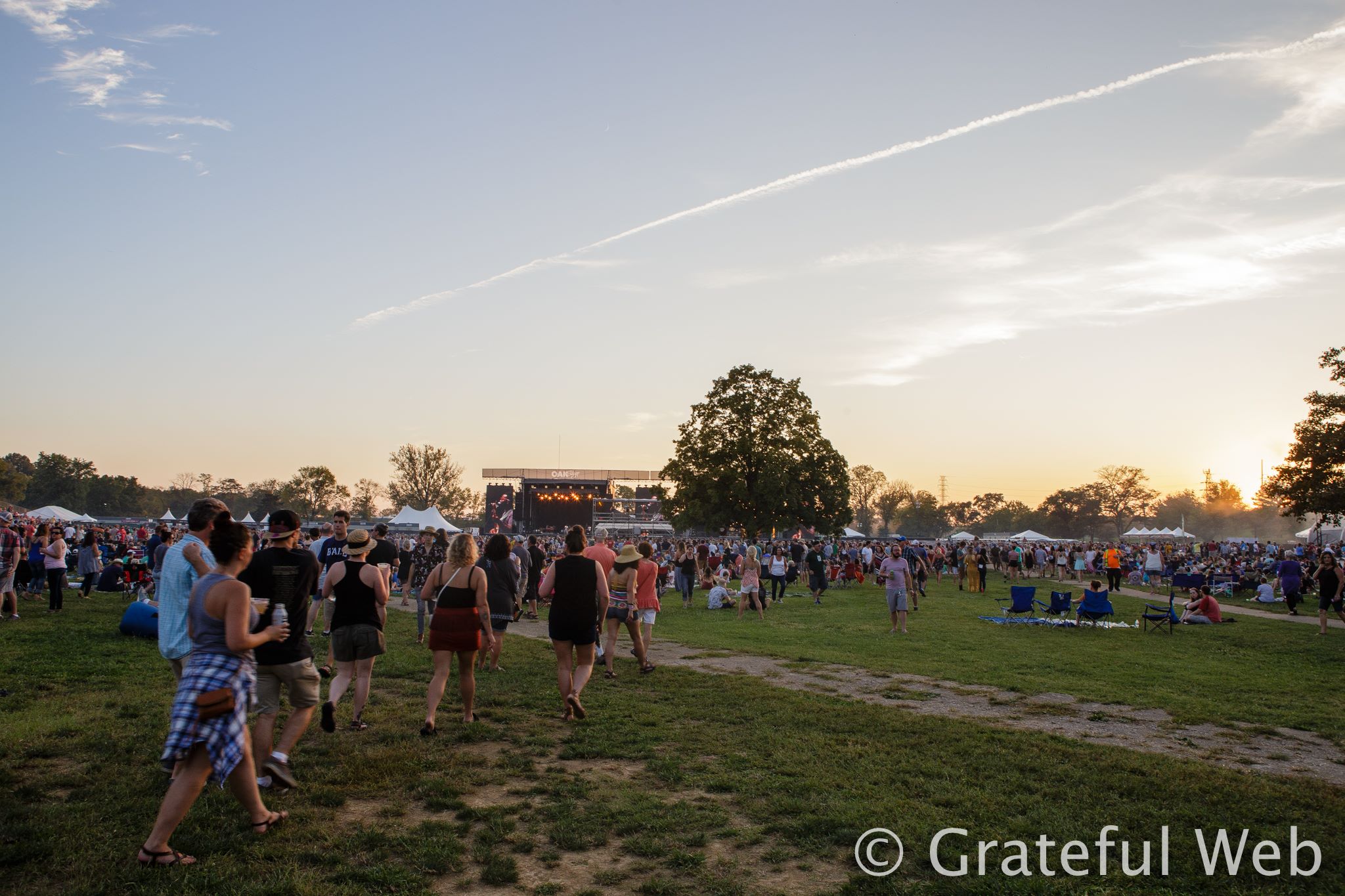 The few smaller/independent artists played first to prime up the audience for the bigger names as the day turned into night. Such as indie soul rocker Dave Cavalier, quirky and swaggering Fantastic Negrito [some Eddie Vedder fans may be familiar with his name as he had an opening slot on the 2016 Temple of the Dog tour], and country singer Caitlyn Smith. Hollywood actor Kiefer Sutherland also played with his country group. Unfortunately, those were some of the acts that Grateful Web wasn't able to catch.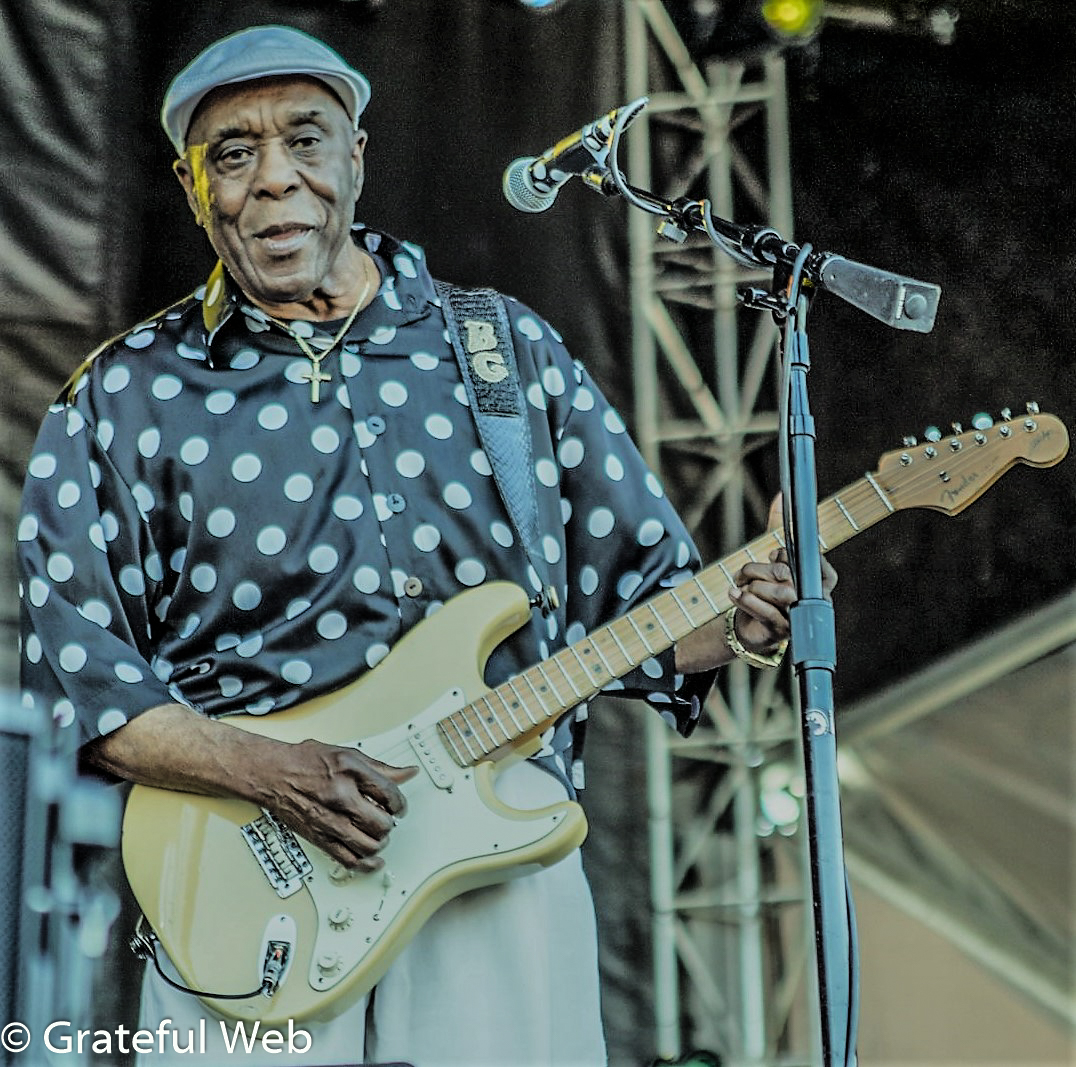 Buddy Guy, he is 81 years old, and that man still has a ton of energy! When it comes to the blues, Buddy Guy he is a timeless staple. Humoring the crowd by talking about hip-hop music and how his daughter is a fan of it, He had a younger band with him that kept things current. They played raw and unadulterated blues. It started the afternoon off on the right foot.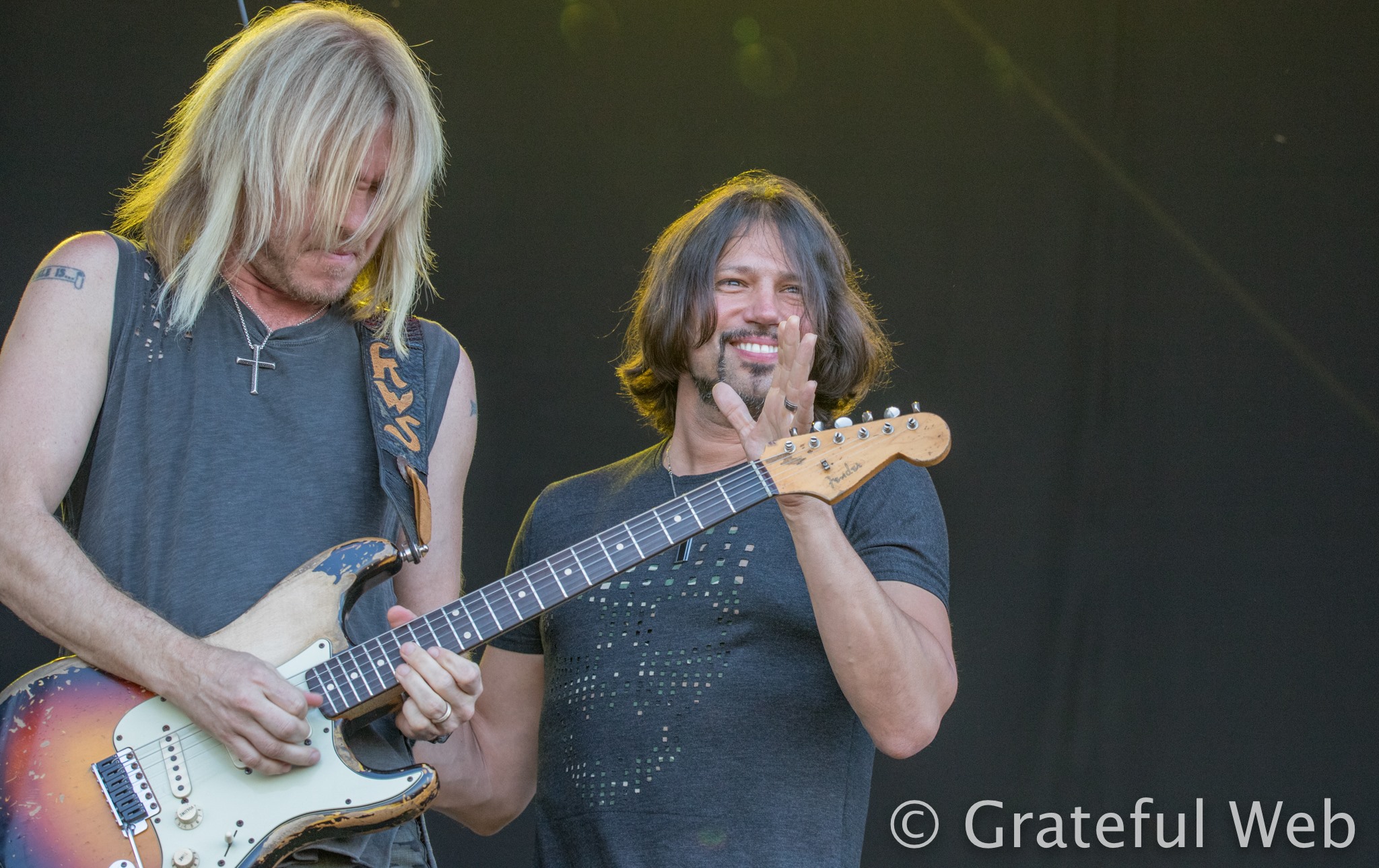 Kenny Wayne Shepherd band brought a little more modern flavor and hard rock to his blues. Equally as impressive as Guy before him he powered through a set trading lead vocal duties with Cincinnati, Ohio native Noah Hunt. Celebrating his 8th studio album Lay It On Down, at only 40 years old, he's had quite the impressive career and showed the crowd his talents. Not many could follow up Buddy Guy, but he and his band did an excellent job.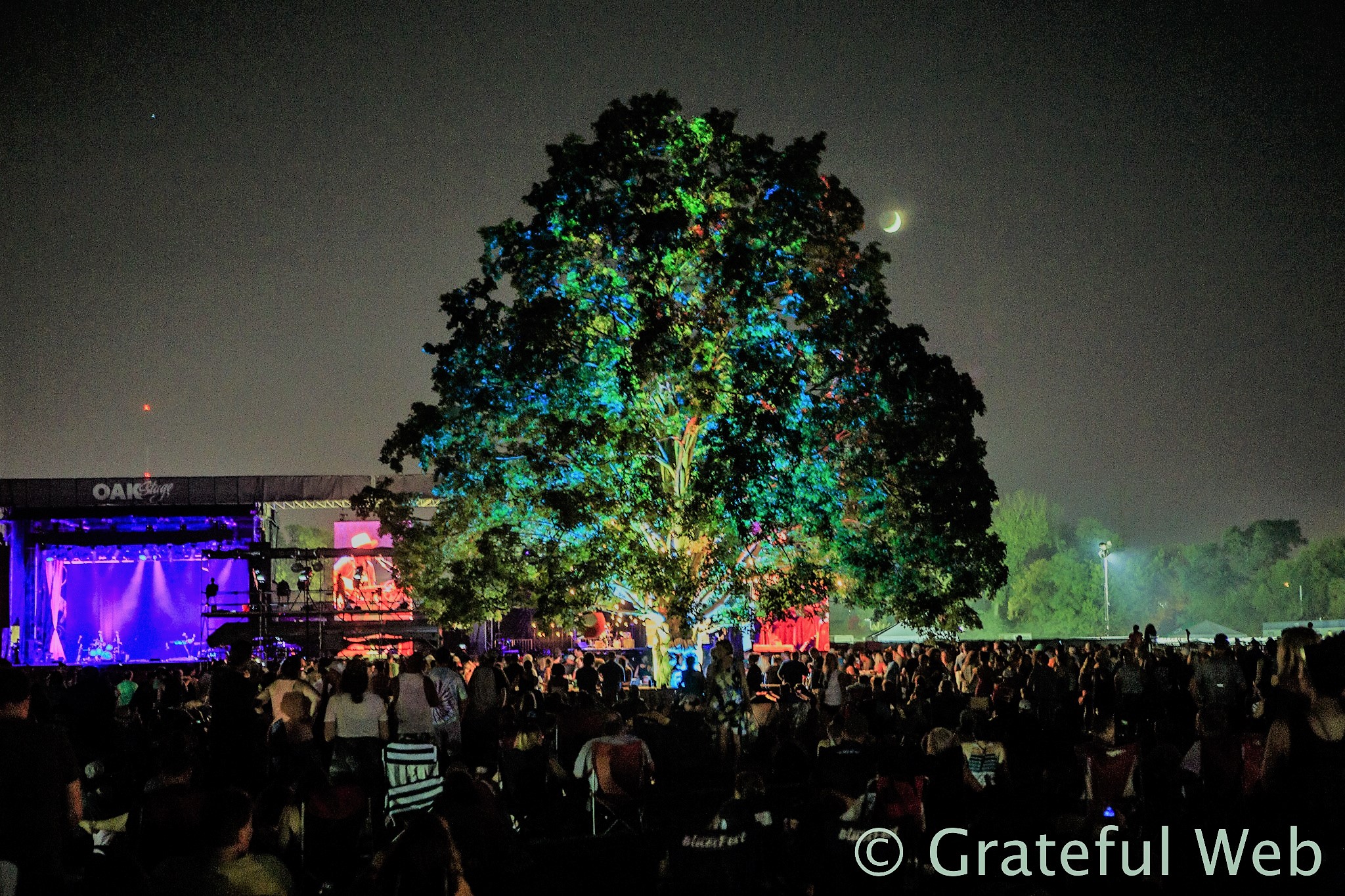 In between some music, Grateful Web caught a seminar "Like Father Like Son" with Jim Beam seventh generation distiller Fred Noe III and his son Freddie Noe IV, who is now working with his father. The Noe's were with bourbon critic and Wall Street Journal best-selling author, Fred Minnick who moderated while Fred and Freddie discussed what it's like to be in a family of distillers. They also shared a little of the history and legacy, and jokes like Fred's relationship with Mila Kunis and how she was afraid to swear around him, and Freddie having to come up with concoctions that ended up not tasting very good. It was interesting to hear the stories and how making the spirit is ingrained in many lives.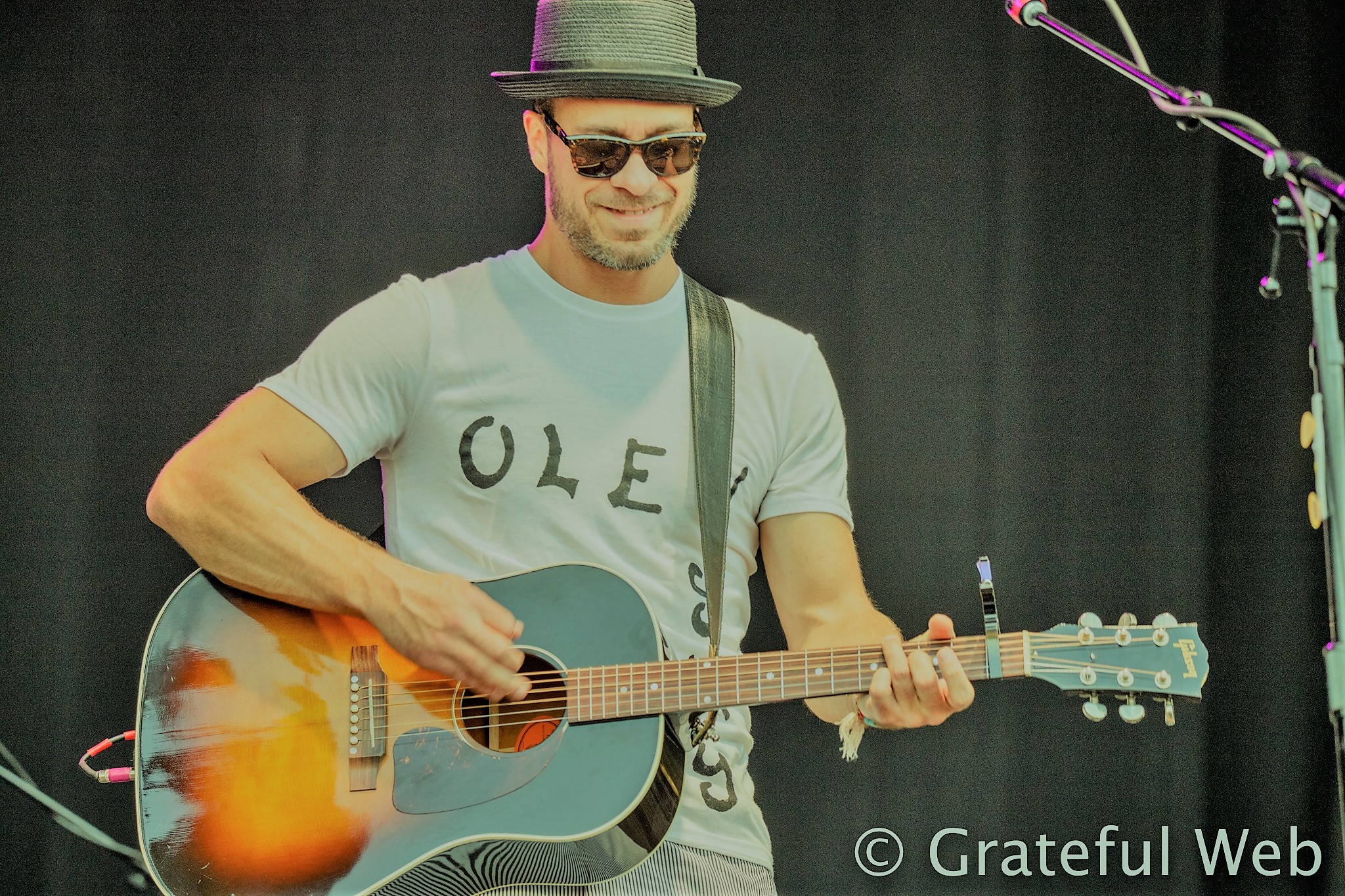 Amos Lee played later in the afternoon before the sun started to set the soulful sounds that came from his voice were a perfect addition to the festival. His band was as smooth as their frontman and it was apparent how much they enjoy playing together.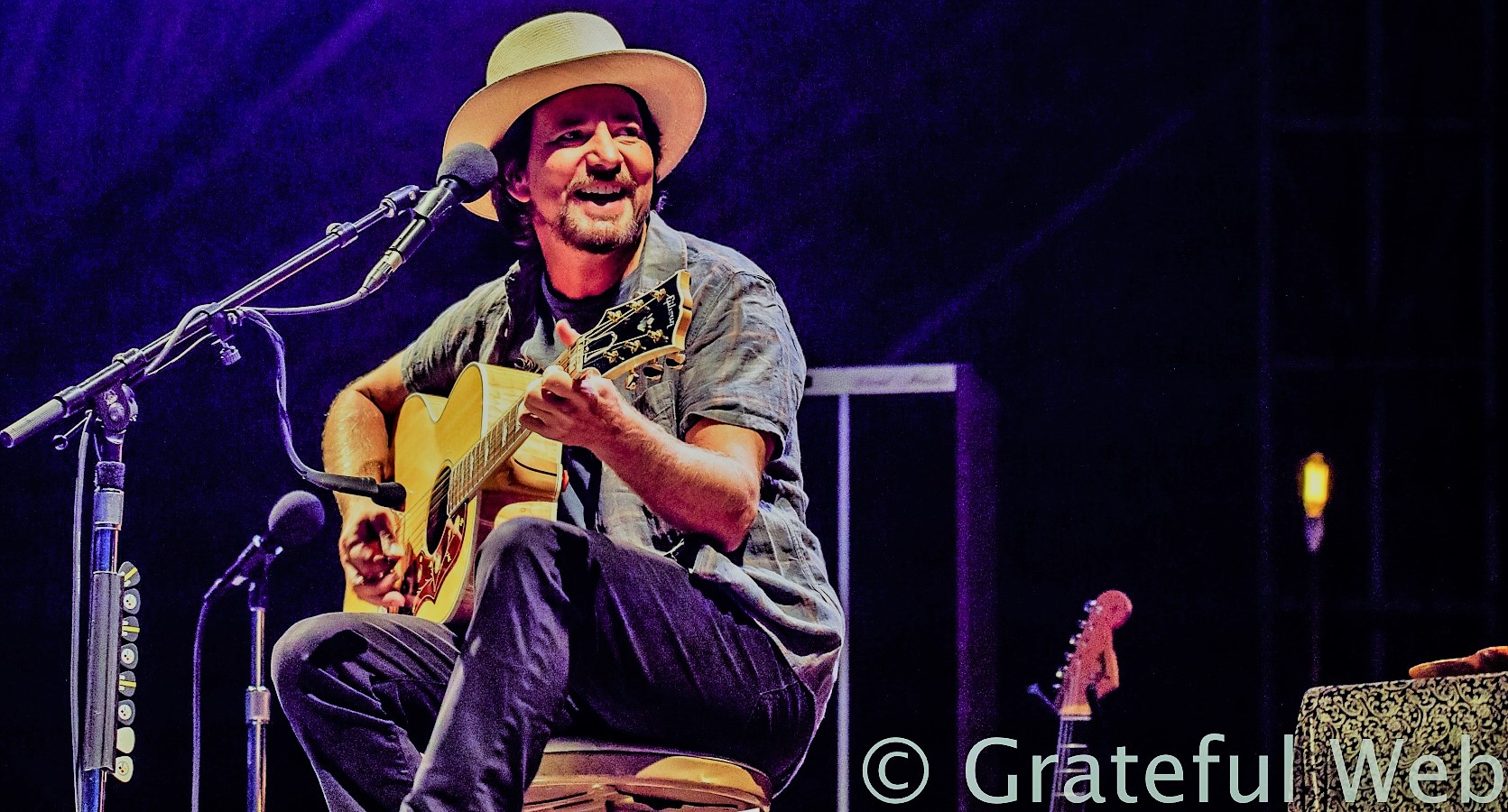 Second to last performer of the night, arguably the highlight for many in attendance was Pearl Jam frontman, Eddie Vedder. Although it wasn't a full-on Pearl Jam show, the energy in the field may have matched the intensity. Vedder came out all smiles and went right into "I Am Mine" from Pearl Jam's 2002 Riot Act album. He mentioned that it was his daughter's birthday that happened to be the same day as the festival, he may be older and have children, however, passionate performances are still one thing that hasn't changed with him. He continued to play a few more Pearl Jam covers, classics like "Wishlist," and "Elderly Woman..." He also played a few hard-hitting covers like Fugazi's "I'm So Tired" and "I am A Patriot" by Little Steven. This was also the 2nd to the last date of his 2017 solo tour, no doubt that he would be a bit tired. Still, all in all, a great performance by a veteran artist.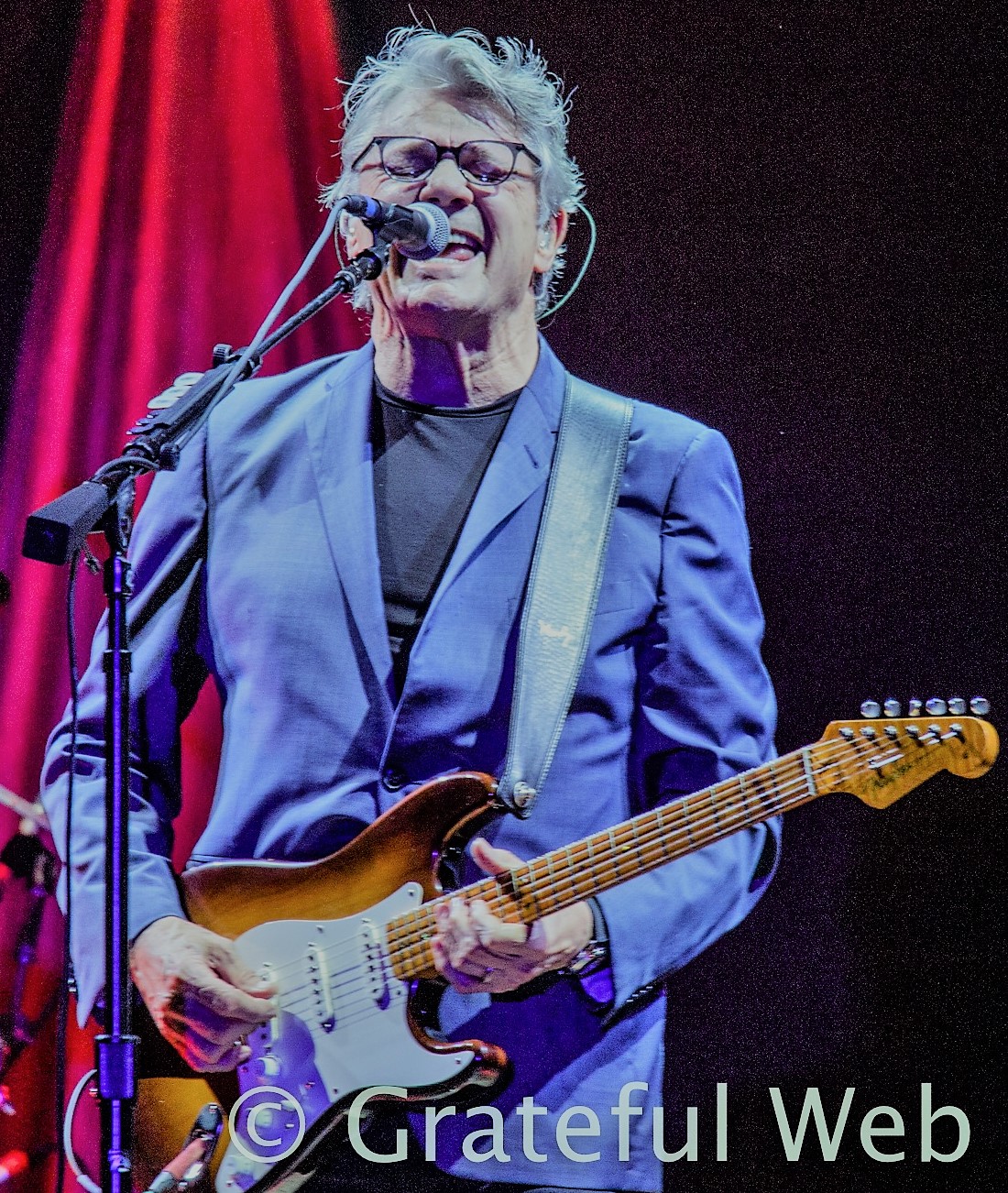 Speaking of veterans, last but not least for Saturday night was Steve Miller and his band. The Steve Miller band has been a staple of blues rock since the late 1960s. There are at least five songs that any rock fan should know and they were all played. "Abracadabra," "Take the Money and Run," "Space Cowboy," "The Joker," and "Fly Like an Eagle" all sounded great soaring from Miller's mouth. As well as other on-stage collaborations with Kenny Wayne Shepherd during Elmore James' "Stranger Blues" and "Mercury Blues" originally by K.C. Douglas. Playing in front of a gigantic backdrop of the iconic unicorn from their 10th album Book of Dreams. The whole set was tremendous and a good finale for day one of Bourbon and Beyond.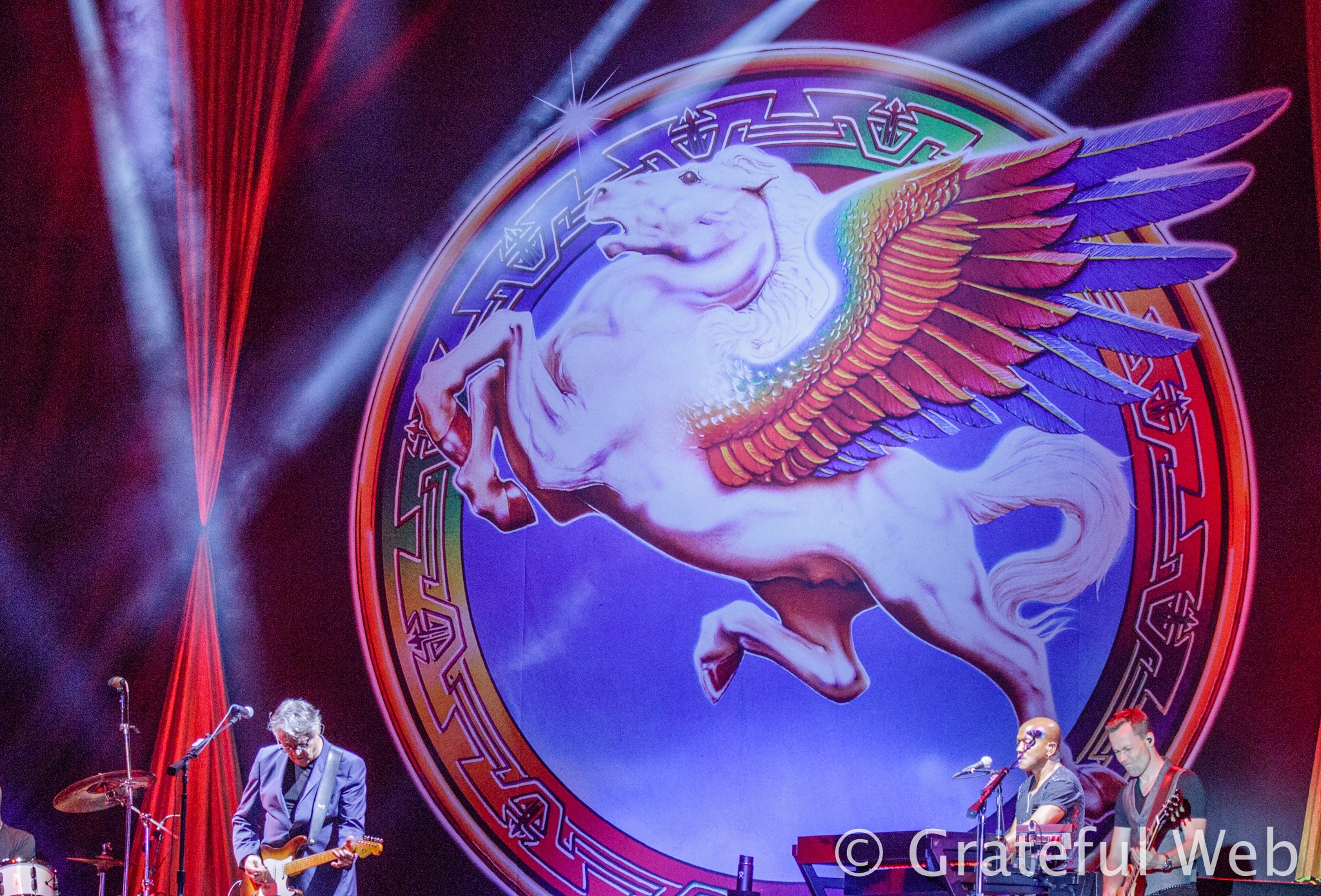 Now onto day 2, this day was also stacked as much as the first day. Knowing a little more what to expect such as the lay of the land and where things were navigating was more straightforward for most of the crowd. The air was a bit cooler, but not much. Kiefer Sutherland, yes, that Kiefer Sutherland opened the afternoon with his brand of country rock. Other big names but unfortunately not captured on camera but worth noting were names like blues great Jonny Lang, and Trombone Shorty rocked their respective stages, to an already full crowd in front.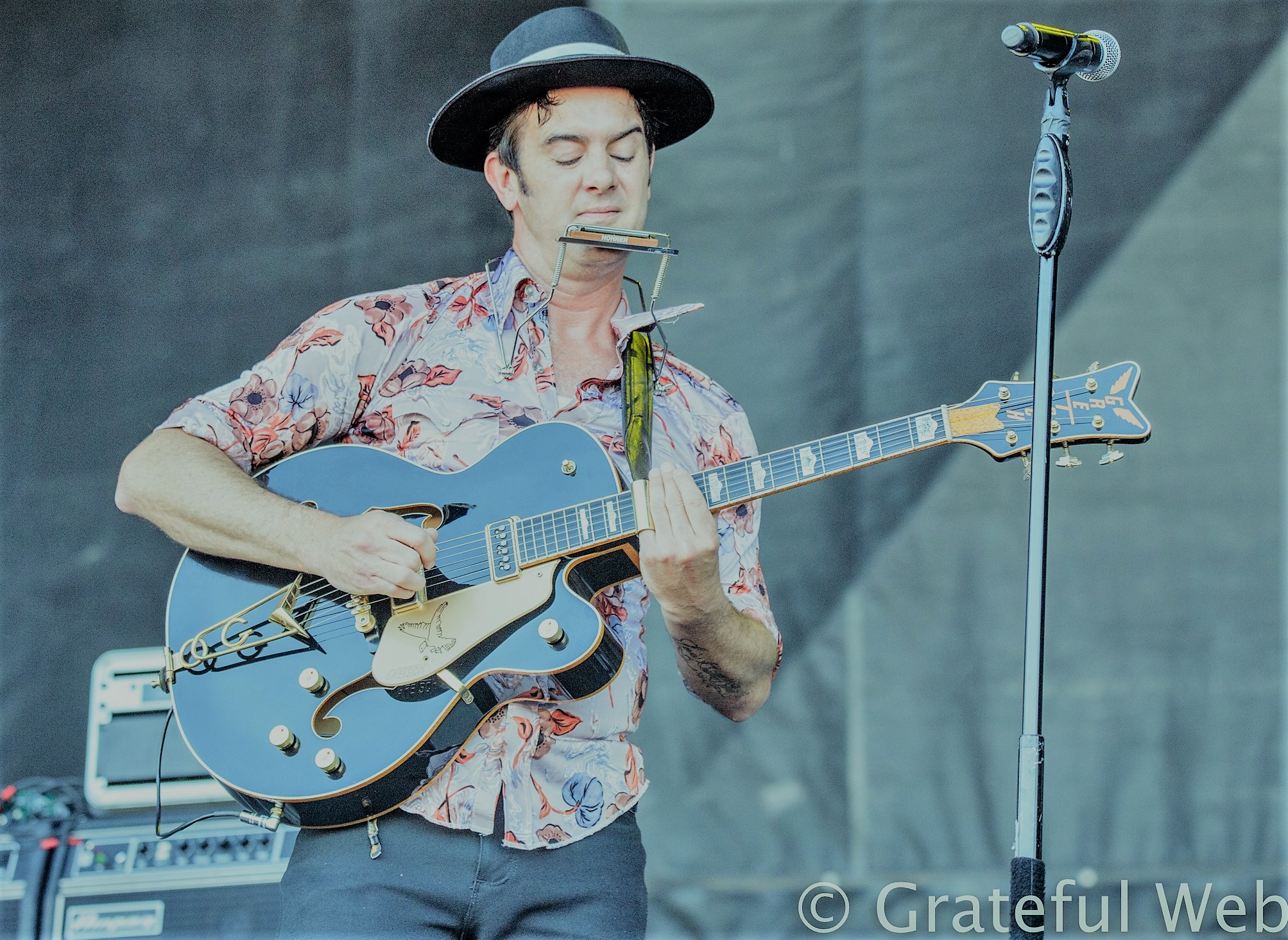 Late afternoon rolled around, and Garrett Dutton better known as G Love graced the Bourbon and Beyond stage to play with his band Special Sauce. Forming in Boston in the early 90s, he's one hard working musician who always is evolving. He essentially invented a genre of hip-hop blues. His most recent release Love Saves the Day, is mostly straight up blues and less hip hop. They still played a wide variety of songs, and still mixed some old school tunes with hits like "Cold Beverages." Stay tuned for a Grateful Web interview with him.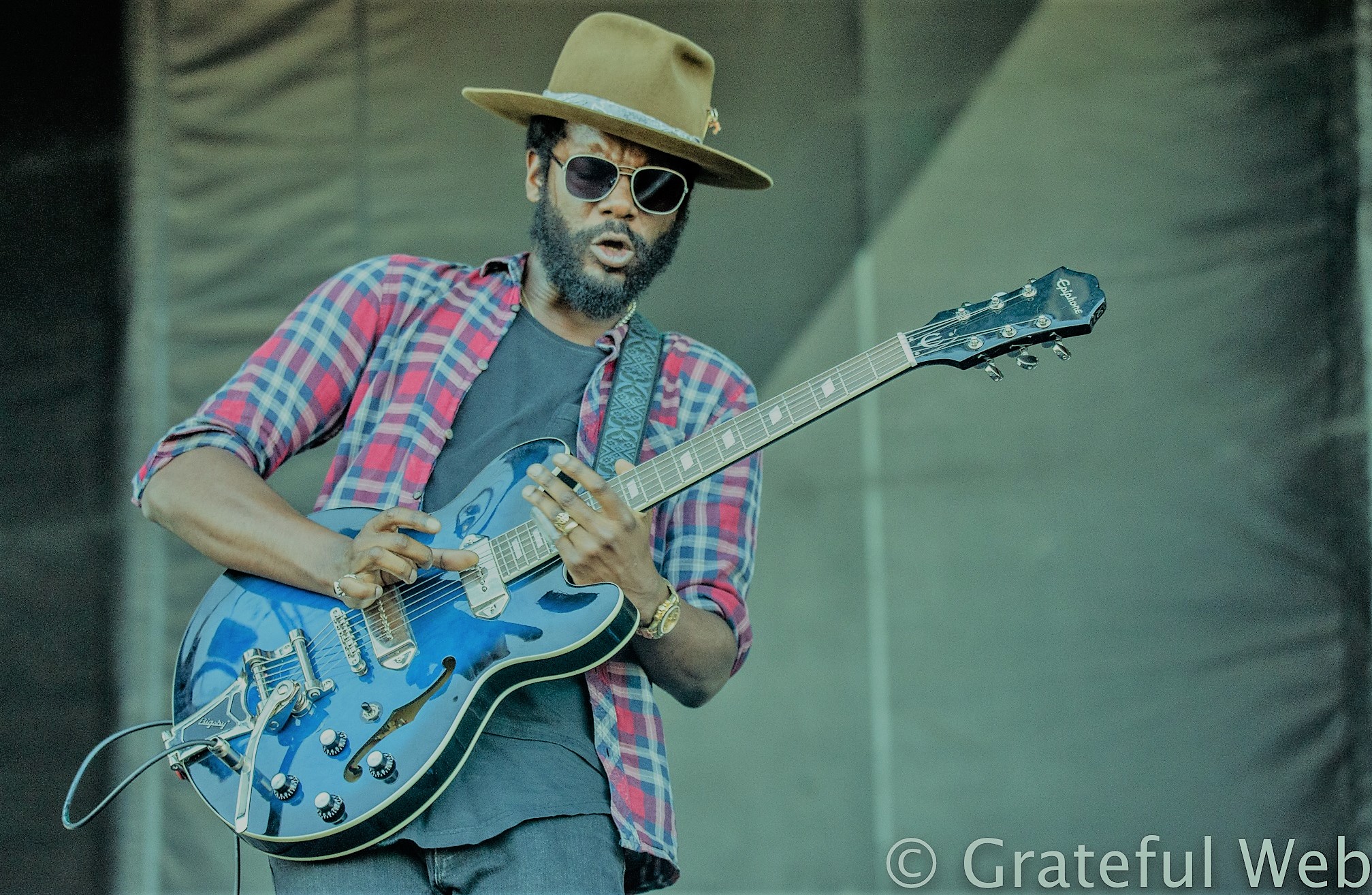 Gary Clark Jr. also had a commanding presence. A little more subdued in nature than G Love, but just as powerful, Clark Jr. wore dark sunglasses on for most of his set in the late afternoon sun. He and his band played a 10-song set consisting of a few blues classics like Elmore James' "Can't Stop Loving You," and later on "If Trouble Was Money" by Albert Collins, he played a few of his own hits like "When My Train Pulls In," and "Travis County." His set also included his rendition of "Come Together" by the Beatles. He is a must see if you're a blues/rock fan.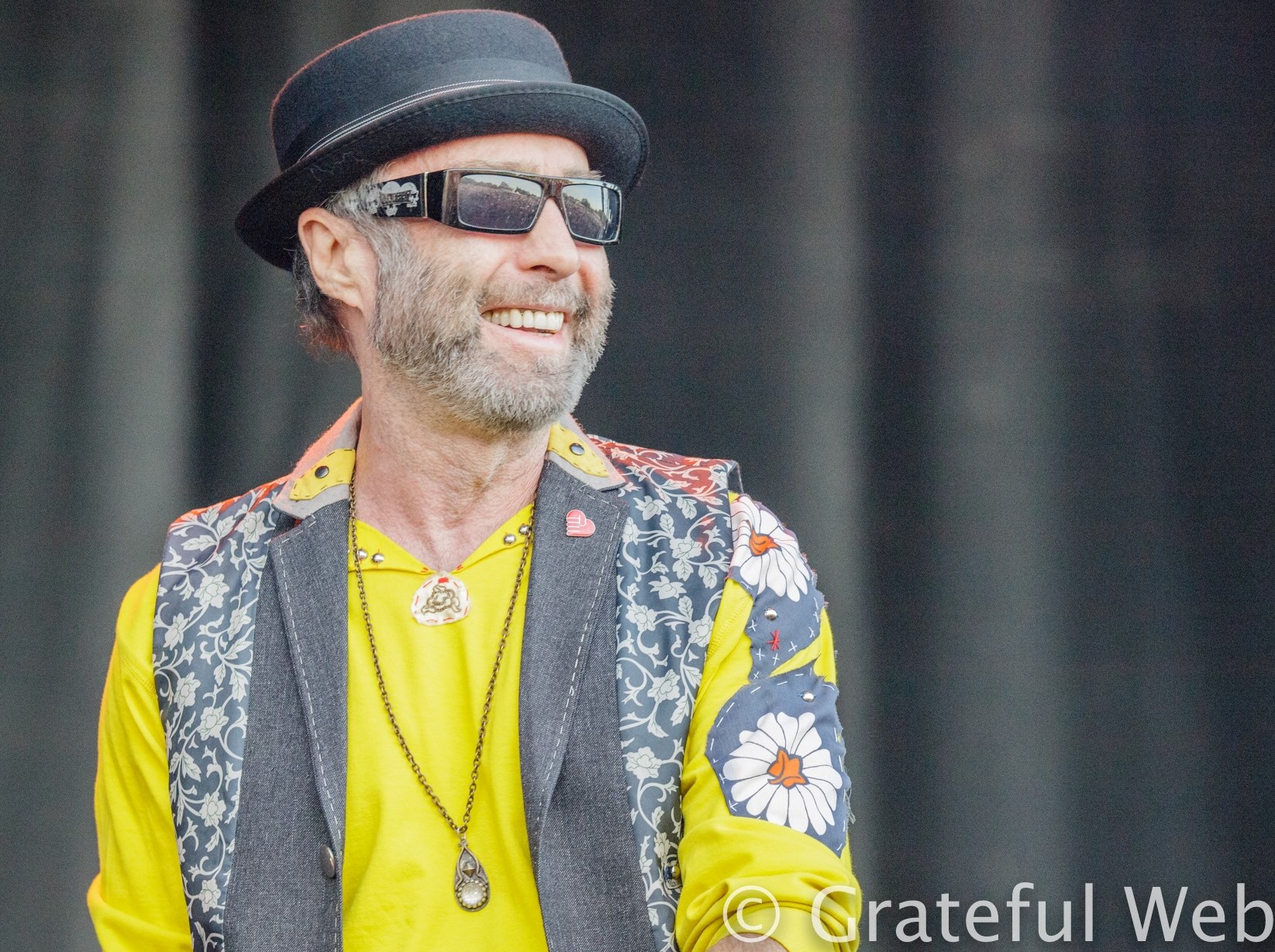 Another music veteran played after the comparatively young Clark Jr., Paul Rodgers well known for forming and fronting the band Bad Company, as well as Free and The Firm, and has had a successful solo career. He was arguably one of the most colorful performers of the whole weekend. He wore a bright yellow shirt with flower patches on the sleeves with a black vest over it and a black hat to top it all off. The set consisted of mostly all Bad Company hits opening with "Can't Get Enough" and played "Feel Like Makin' Love," "Shooting Star," and "Run With the Pack" with a few Free hits "Mr Big," and "All Right Now" and one song from the Firm "Satisfaction Guaranteed" to balance it all out. While interviewing G. Love, he was playing, and Dutton stopped and said: "How many hits does Paul Rodgers have?!" It was a great set indeed and perfect for the setting sun.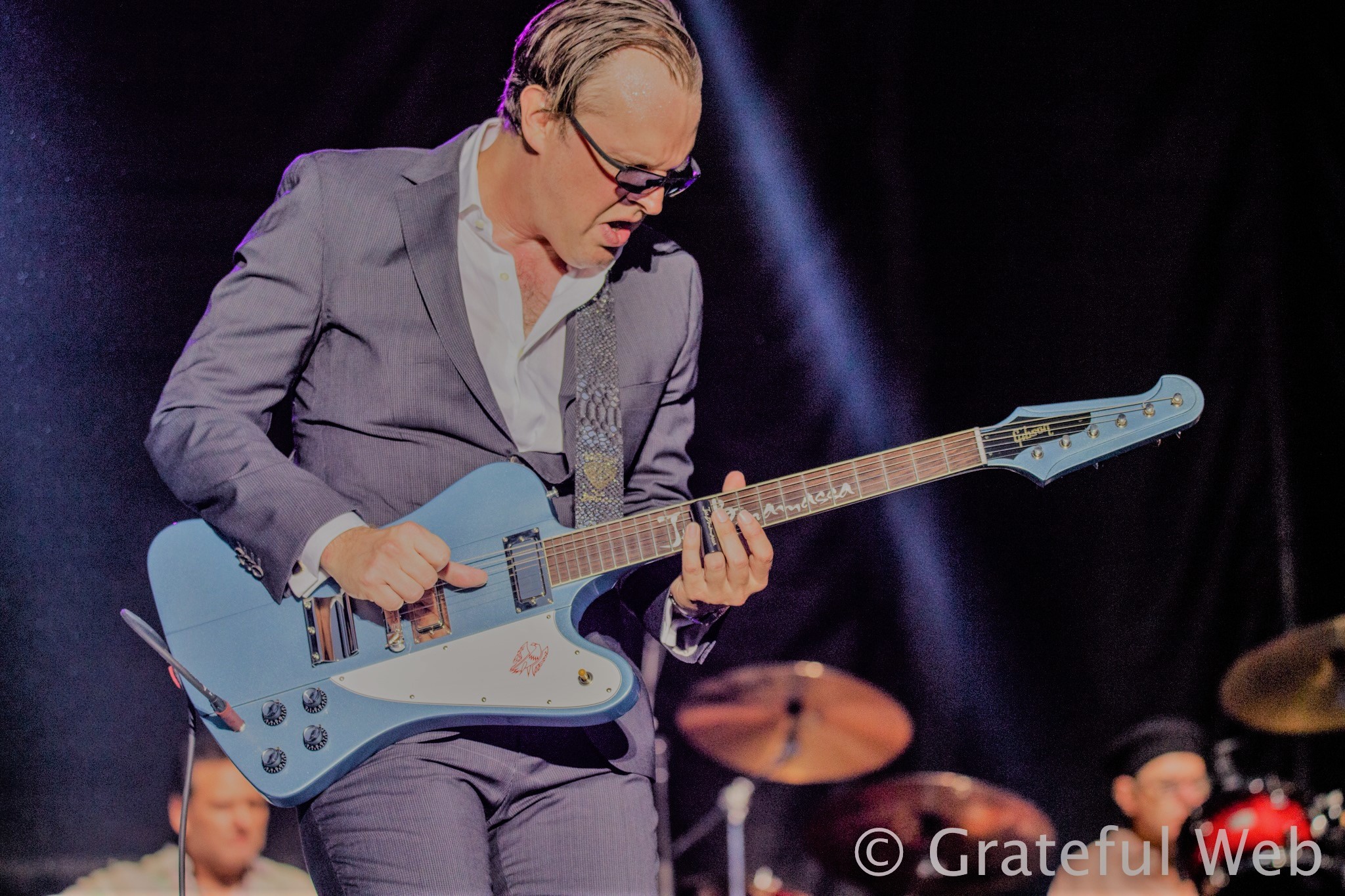 After the colorful and hit-filled set of Rodgers, it was guitar virtuoso Joe Bonamassa's turn to wow the crowd with his talent. After seeing his massive 18-wheeler tour trucks earlier in the day, you knew him, and his crew means business. He played his hits like "Mountain Climbing," "Blues of Desperation," and "Lost Times." He had a full horn section backing him outfitted behind JB branded podiums, as well as backup singers. When Joe Bonamassa comes, he comes big and in style.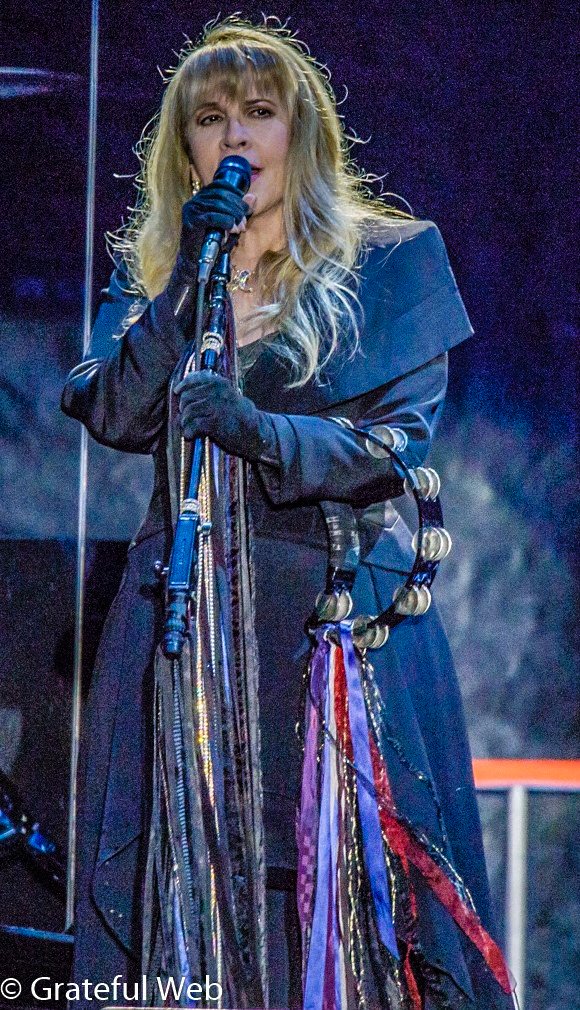 Last and certainly not least, after everyone was rocked in the sun by Trombone Shorty, G Love and Special Sauce, Jonny Lang and more, transitioned into the nighttime darkness by Paul Rodgers and rocked by Joe Bonamassa. The woman sometimes referred to as the Queen of rock and roll, Stevie Nicks took the stage. She felt a little sensitive about her voice and asked people not to smoke too close to the stage. Her voice seemed flawless, nearly like velvet rippling through the park. With a band that was as tight as can be and have been working with her for decades, there was Waddy Wachtel on lead guitar, Carlos Rios on rhythm, Al Ortiz on bass, Jimmy Paxson behind the shielded drum kit and Darrell Smith on keyboards. Lori Nicks and Sharon Celani provided beautiful backup vocals.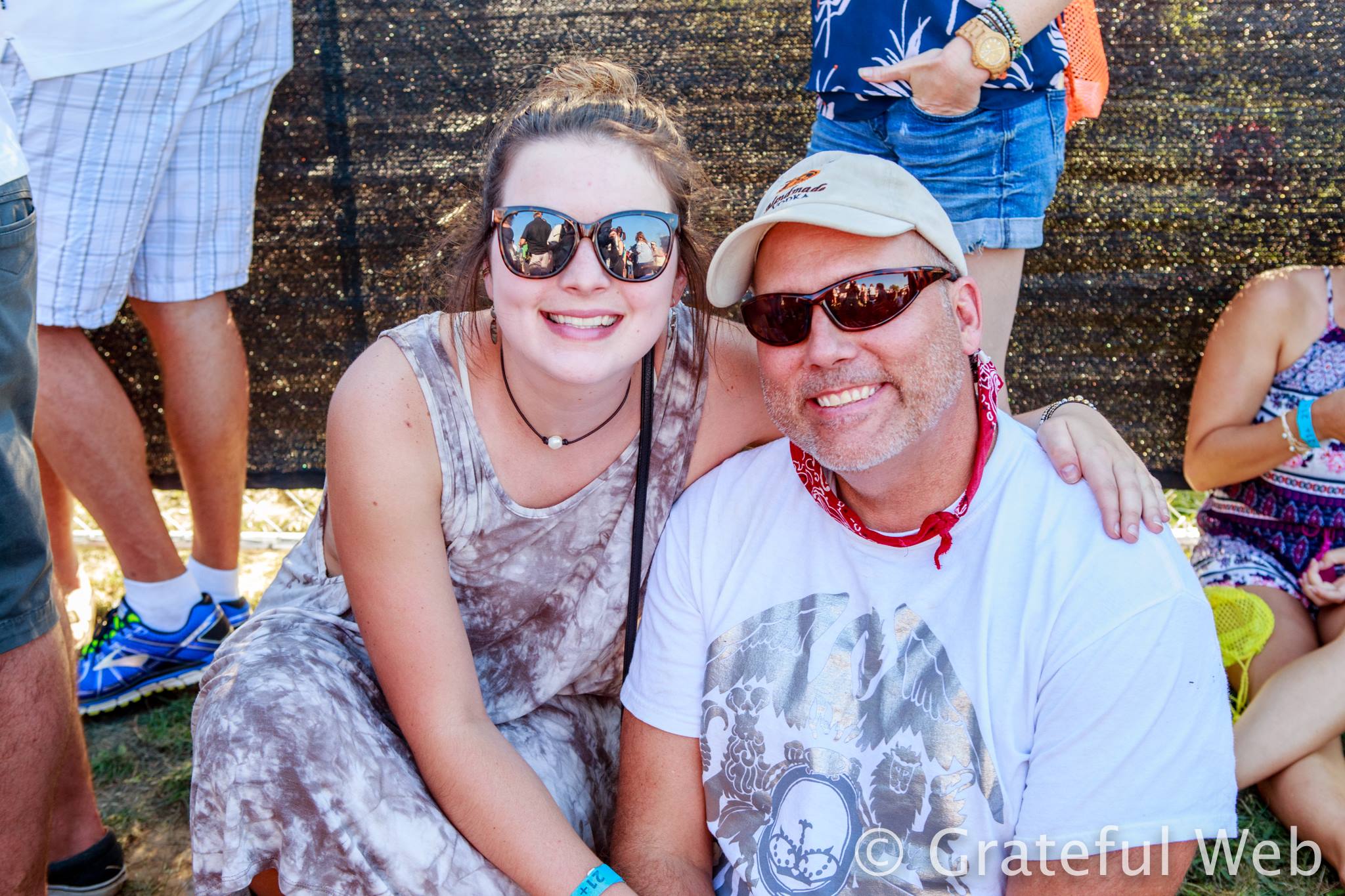 She opened the night with "Gold and Braid," and played a few Fleetwood Mac tunes, on point, like "Gypsy," and "Gold Dust Woman." She also played some hits of her own like "Stop Draggin' My Heart Around" "Wild Heart" "Edge of Seventeen" and "Bella Donna." She wore a black dress and fingerless gloves, and colorful ribbons hung down from her tambourine and microphone stand creating a majestic effect. For her encore she played "Rhiannon," and a grand finale of "Landslide" which was the perfect end to the two-day festival.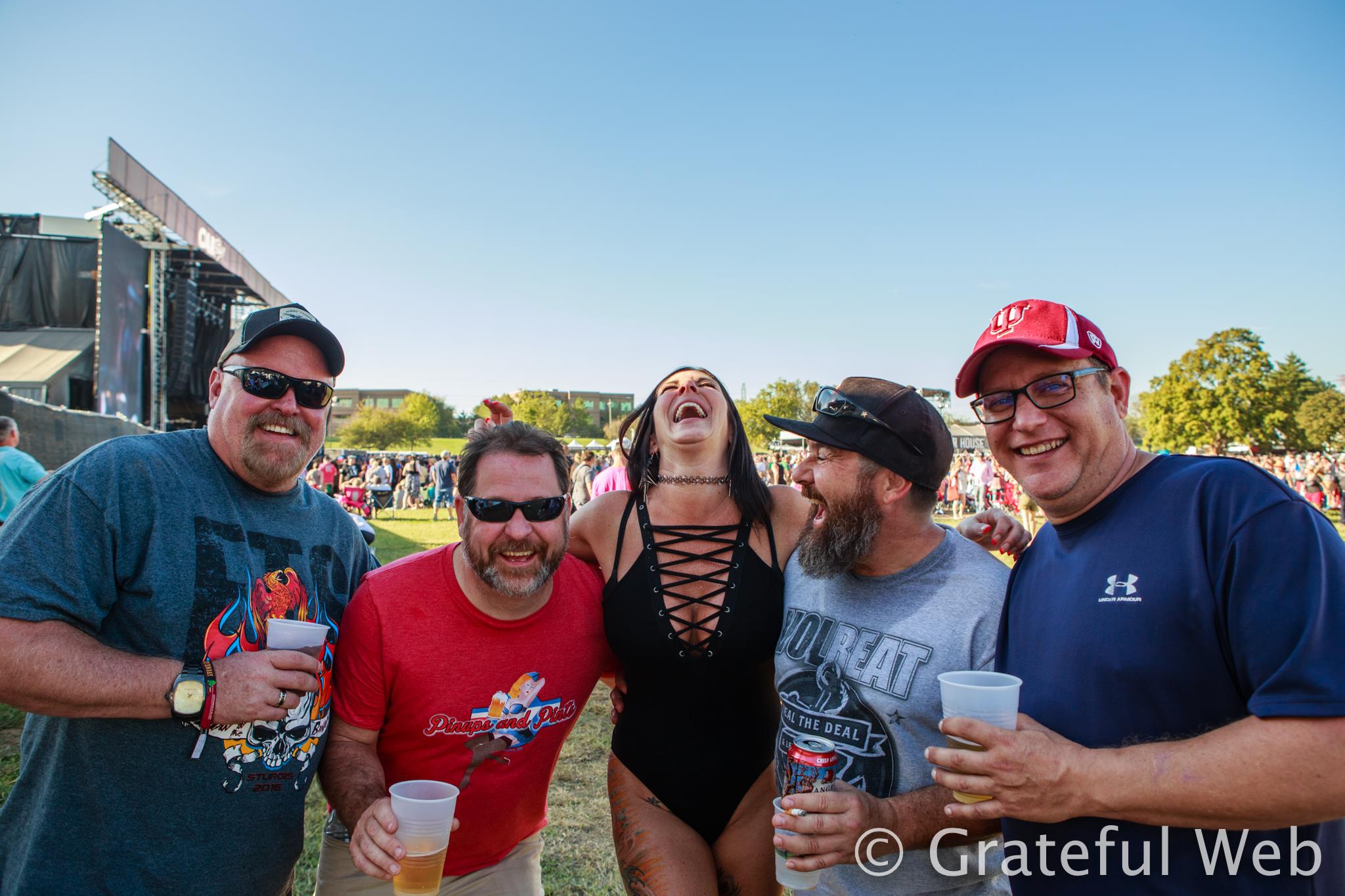 Check out more photos from Bourbon and Beyond - 9/23/17 | 9/24/17