"Can you hear...? Are we clear...?" asks rocker Eddie Vedder. "Cleared for liftoff... takeoff..." as he begins "Invincible" the opening song on Earthling, his first solo album in 11 years. The veteran rocker, front man for the colossal rock band Pearl Jam, brings forth 13 tracks of mid to fast tempo rock songs with enough personal touches to separate it as a solo effort. That doesn't mean it's a negative thing.
Vedder has an all-star band, appropriately named the earthlings for this release, that he assembled last year. The earthlings are: Chad Smith from Red Hot Chili Peppers on drums, Josh Klinghoffer on guitar, Glen Hansard on guitar, and producer Andrew Watt on bass. All the members have writing credits throughout the album and also play various instruments.
The three singles to come out before the release date of February 11th fit perfectly within the other songs on the album. "Long Way" could be an homage to Tom Petty, "The Haves" a love song which is the slowest song on the album, the token ballad if you will, and the latest single "Brother the Cloud" a song about loss is one of the more aggressive tracks.
Some other more aggressive tunes are "Good and Evil," it has driving pulsating rhythms and crunchy guitars, and "Rose of Jericho." which showcase the heavier side of the band. Into a much happier song "Try" that includes some fun harmonica playing by Stevie Wonder and vocals by Eddie's daughter Olivia. Then there's a fun Beatles-inspired track "Mrs. Mills," that happens to feature the Beatle Ringo Starr on drums & percussion.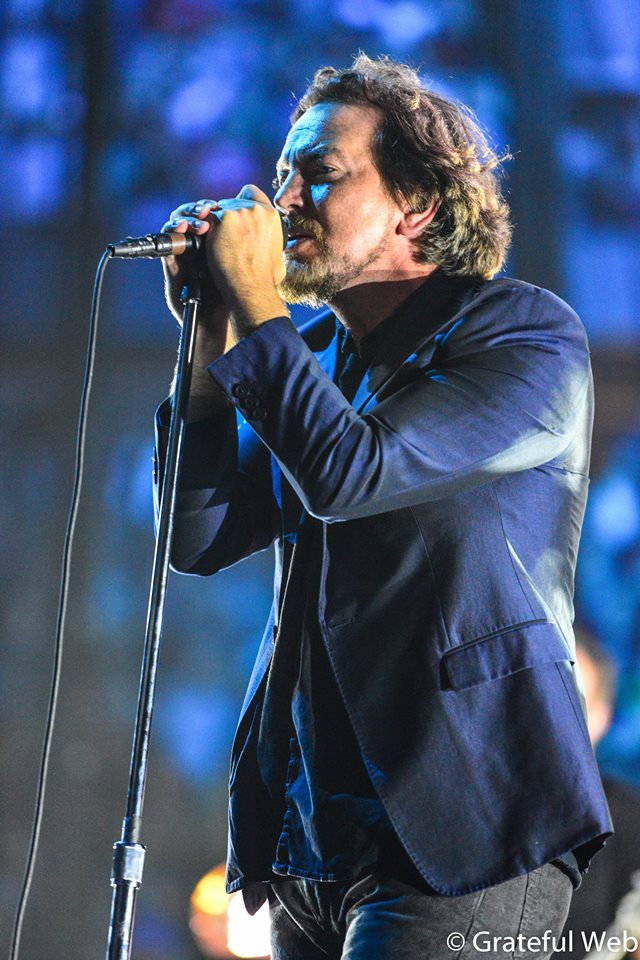 "Picture," begins with a voice other than Vedder's, it's Sir Elton John, in this very upbeat number about having hope. They are two voices that work really well together. It's all capped by a fantastic finale "On My Way" with a beautiful yet haunting vocal loop from Edward Severson Jr., Eddie's biological father who died 40 years ago. Given the history many Pearl Jam fans would likely recognize, I think this is a huge step to have him featured and it really made the album stand out.
Overall, the songs on Earthling have plenty of earworm potential, the only major complaint I have is that the whole album goes by very quickly. Eddie Vedder may not be the same man he was 30 years ago, he's a matured family man, but his baritone voice has evolved and throughout this album you can tell he holds onto his grunge core while maintaining a pop sensibility. As a whole this album is different from his previous solo efforts, at times feeling more like a side project. These songs should be very fun live, look for Eddie Vedder's mini tour this February in New York, New Jersey, Chicago, Seattle, San Diego and L.A..