"It's alright to be alone.
To listen for a heartbeat...
It's your own." - "Alright"
It's been nearly seven years since rock and roll giants Pearl Jam put out their 10th studio album, Lightning Bolt, so a follow up was long overdue. With Gigaton they prove that it was well worth the wait.
The cover art itself is a beautiful yet heartbreaking photo of glaciers melting in Norway by Paul Nicklen, a Canadian photographer, filmmaker and marine biologist. Gigaton is a unit of measure of explosive force and has also been used when discussing the hot-button issue of climate change. While Pearl Jam themselves have had dark themes throughout their albums, Gigaton is not all doom and gloom, there's fast songs, slow songs and songs that leave listeners with plenty of intellectual nourishment. The album includes songs about nature and the earth, anger towards the current US presidency in 2020. It also leaves room for some hope. It's not just for Pearl Jam fanatics, but I think fans of rock and roll will enjoy this album. A large staple of Pearl Jam is their live performance and as fantastic as these songs sound on the album, I think they may even be better live.
The album starts off with a few faint sounds and then jumps into "Who Ever Said" which is a straight-up rocker. Classic rock sounding bass grooves from Ament and drums from Matt Cameron, grab you long before Eddie Vedder's voice comes in. It clocks in at just over five minutes and is a great start to the album. "Superblood Wolfmoon," continues the ramp-up and heavy sound, although it may have thrown fans off how this album would end up, it fits perfectly as the second track. Next up, "Dance of the Clairvoyants" is another enthusiastic jam, it's almost completely experimental and different from what the band has done in the past. In an early statement from the band, as well as a music video to confirm, guitarist Mike McCready plays percussion, bassist Jeff Ament plays guitar and keys and guitarist Stone Gossard plays bass. Drummer Matt Cameron even came up with the percussion parts on a drum machine before transferring it to actual drums (because he's that good.) It's the most unique song so when it came out it left people feeling like the band was going in an entirely different direction, but that isn't the whole picture.
The fourth track, "Quick Escape" is a slightly aggressive song about sustaining life and interstellar travel. Naturally, the music written by Ament, has probably one of the best bass lines on the album and also has one of the best guitar solos by McCready. It's probably the biggest headbanger song on the album with the beats to prove it.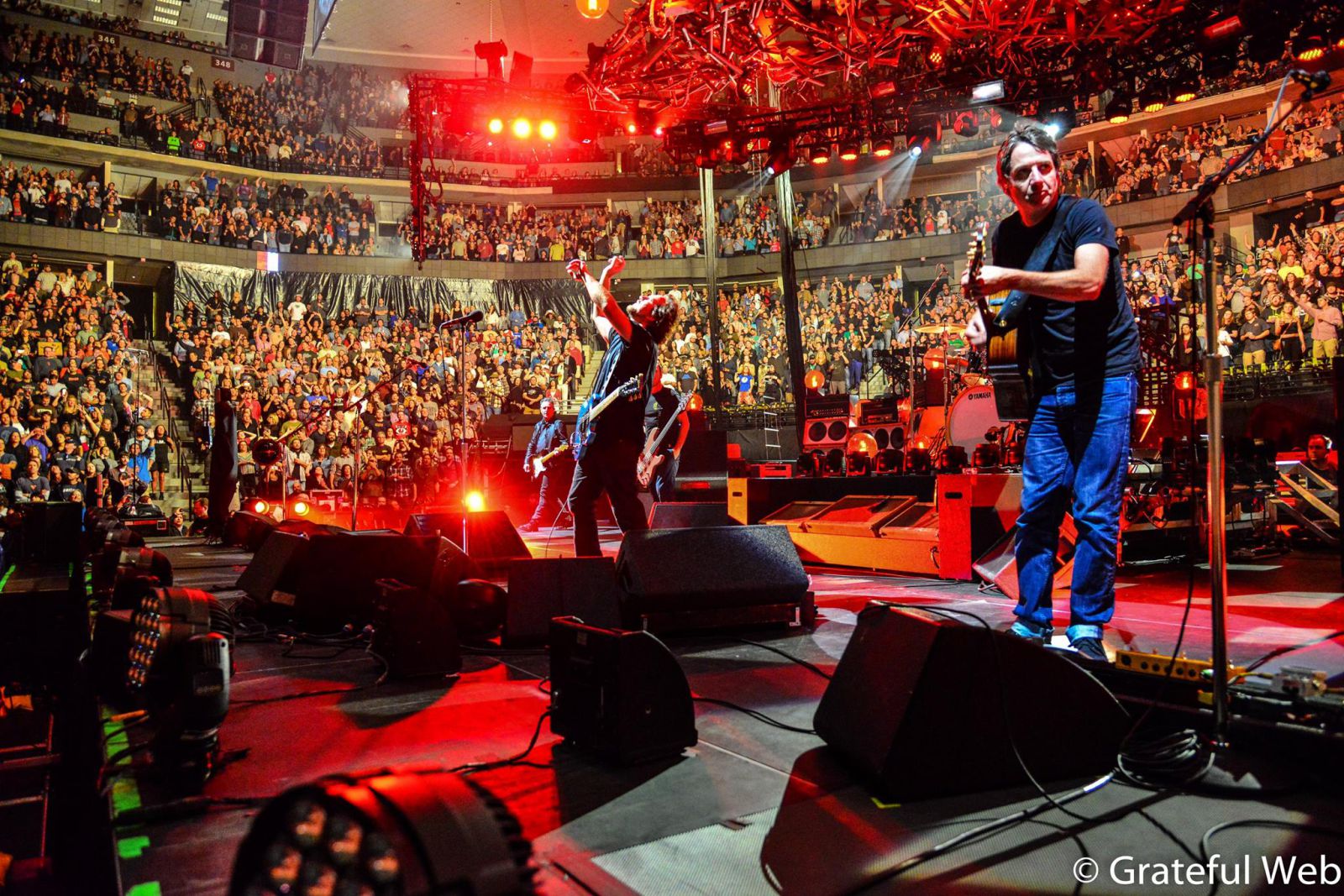 Pearl Jam brings the tempo down a bit with "Alright" and "Seven O'Clock," they are far from boring but allow us to reflect on ourselves, take a deep breath and relax. Vedder's vocals really take center stage with a backdrop of symphonic-like sounds from the rest of the band. They bring it back up with "Never Destination" is probably the most punk-rock sounding song of the 12 tracks. This leads into "Take the Long Way" which is another explosion of sound with all the things you'd expect and enjoy from a Pearl Jam record. Then comes "Buckle Up" with a cascade of soothing sounds to relax you once again.
The final three tracks are slower, contemplative songs that complete the album. They are songs about communication, nature and perseverance. "River Cross" a beautiful song with Ed on pipe organ, the song ends with the line "Share the Light,....Won't Hold Us Down."
Every time I listen to Gigaton I enjoy it more than the previous listen. Gigaton is a matured Pearl Jam, but it's still definitely Pearl Jam. A band that has seen and been through so much, it's great to see they still have the energy, the will and the message to the masses after 30 years.