In the last decade, one the North Bay Area and wine country's premier venues has become Weill Hall at Sonoma State University. Housed in the Green Music Center, this indoor/outdoor hybrid venue space is one of a kind. The theater has stunning wooden seats and a double-tiered balcony, while the outdoor lawn seating is ideal for year long daytime and nighttime shows. Despite its sizeable capacity, it feels homey and intimate with projector screens displaying multi-shot coverage of the stage up-close. Weill Hall hosts music of all kinds but has become a favorite of world-class jazz players. Last Saturday was one of their most impressive billings yet featuring two heavy-hitting veteran jazz-fusion acts in one night. Bela Fleck & the Flecktones played the opening set for Chick Corea Elektric Band. The former dates back to 1991 while Chick Corea first assembled a lineup titled "Elektric Band" in 1986. While the two virtuosic players had teamed up in solo recital last year, the full original ensemble bands brought a sellout-sized crowd to Rohnert Park, California.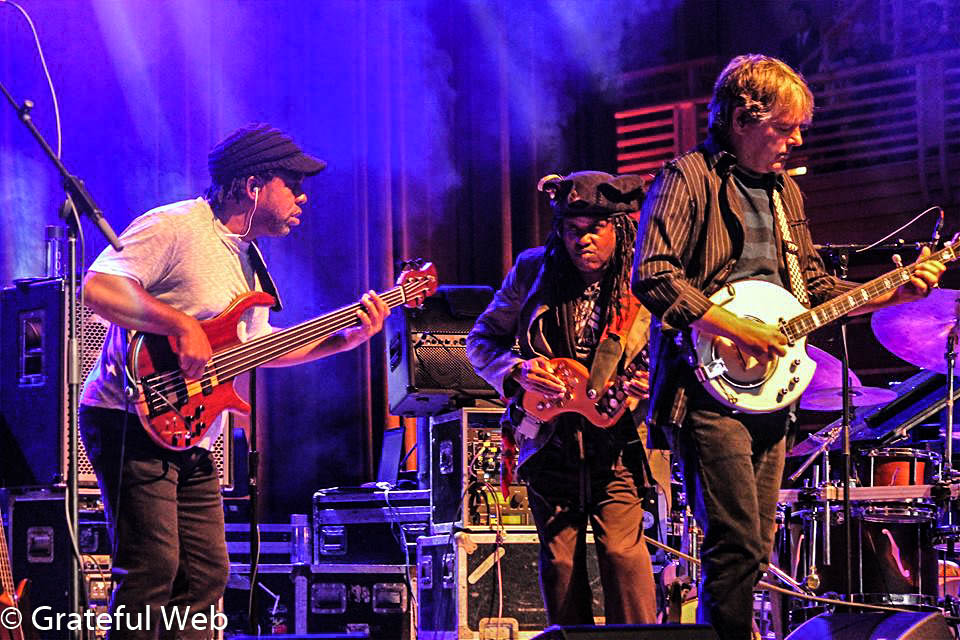 Bela Fleck & the Flecktones fired things off. Fleck continues touring with The Flecktones steadily if not infrequent amongst an abundance of other esteemed projects. The music of The Flecktones is its own musical language, tied together not only by Fleck's virtuosity, but the brothers Wooten, properly Victor on bass, and Roy "Future Man" on Drumitar (an invention of his; a guitar-hybrid with drum MIDI pickups,) and original collaborator Howard Levy on piano and harmonica. These sounds meld together a whirlwind of phrases and ideas, nothing short of an eight-time Grammy Award-winning sound. The band kept statically similar but boldly energetic set lists this tour beginning with "Big Country," giving an introduction to those who'd never heard the Flecktones' multitude of sounds. "Flying Saucer Dudes" concluded with a monstrous bass solo from Victor Wooten, who is arguably the finest multi-genre bass player alive. "Blu-Bop" brought out the ripping harmonica of Howard Levy whose skills paralleled the rest of the blissful madness.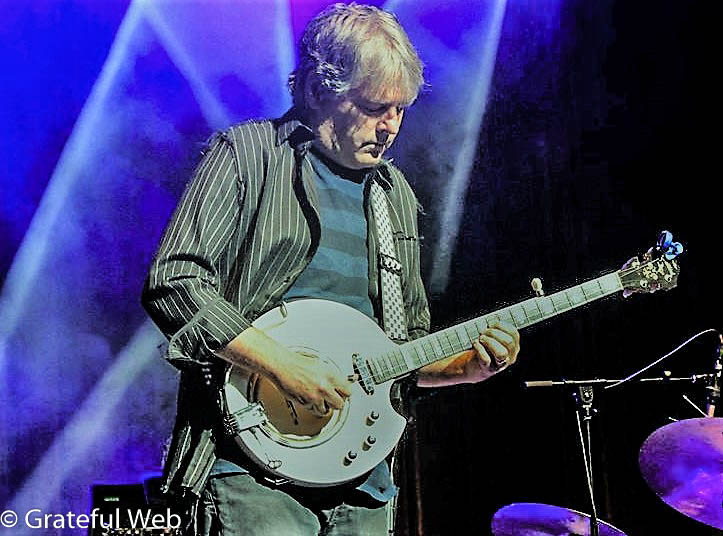 Another highlight, "True North," brought Fleck and his electrified banjo with a funkified envelope effect before ascending into a Future Man drum solo. Next came "Sweet Pomegranates" from the Flecktones 2011 album Rocket Science. Featuring boisterous lead piano from Levy combined with Fleck's acoustic banjo, the ethnically flared original ranks up there with the best Flecktones classics. One of the band's signature tunes, instantly distinguishable by Wooten's thumping intro "The Sinister Minister," brought the audience to a clap-along rhythm. The abbreviated set still spanned the musical stratosphere of the possibilities of integrating, banjo, electric bass, piano, harmonica, and a guitar-drum machine.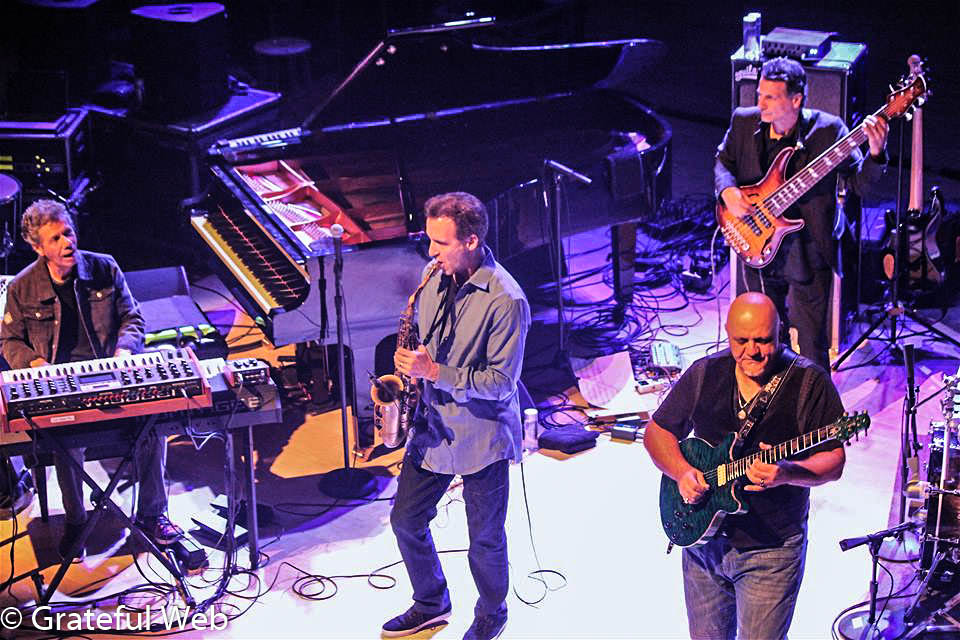 Chick Corea Elektric Band emerged after a short set break, bringing together the master of synthesized progressive jazz piano with a lineup spanning over thirty years of musical possibilities. World-class players John Patitucci (electric bass), Frank Gambale (guitars), Dave Weckl (drums), and Eric Marienthal joined Corea in a fully electrified set of tunes. Though Corea frequently gigs bandleader and featured sideman in an endless schedule, a fully electric lineup is something of a rarity, making this particular tour a special one for the band and its fans. The Elektric Band opened the show with "Charged Particles," originally recorded on the bands 1991 Beneath The Mask album. Readily apparent was the band's comfort with the flabbergasting level of complexity contained. Corea's commanding synth melded simultaneous with all of the players. As a lead keyboardist, he managed to interlock with the rhythm and synergy of the entire band. Frank Gambale's guitar lines were just as clean as the original recording. An even deeper cut came next with "Trance Dance," from 1988's Eye of the Beholder. Funkier and more simply syncopated than the previous tune, Patitucci and Weckl's base pulse led the electric ensemble to deeper impressions and heavier crescendos. Corea addressed and embraced the audience, talking about his years playing with the Elektric Band.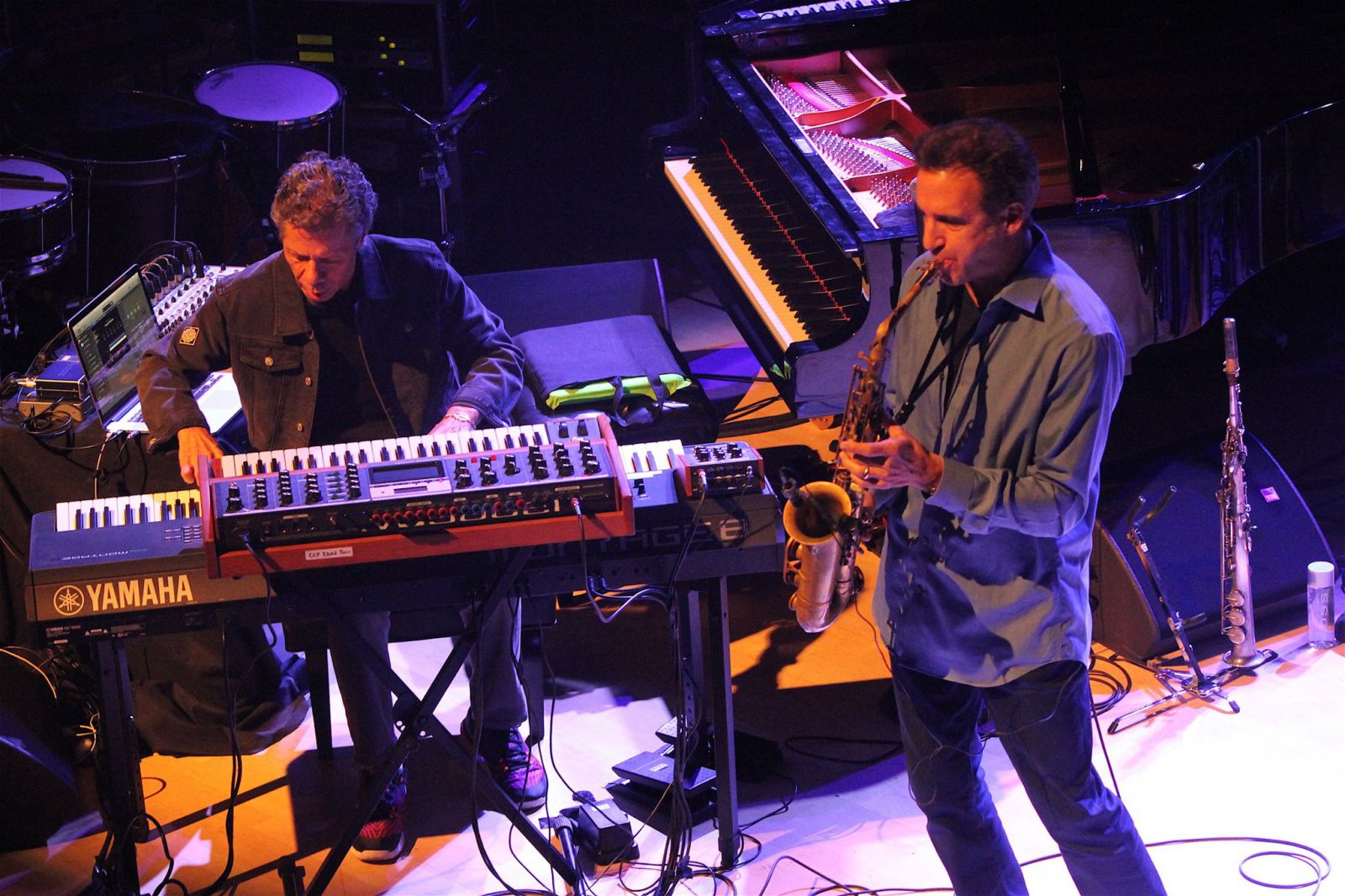 Next, the Elektric Band honored Corea's once bandleader Miles Davis with a fusion-laced rendering of "C.T.A" originally recorded in 1953 with Gil Coggins on piano. Elektric Band's rendition expanded and enveloped the original, still keeping that compositional structure. "Alan Corday," from Elektric Band's To The Stars showed the sprawling soundscapes that the band was capable of. The finest moment of the concert came when Chick welcomed Bela Fleck for a solo duo performance, as the Elektric Band left the stage. Their chemistry is vibrant, and the crowd encompassed that energy. Chick honored Fleck by bringing out all members of both bands for a cover of The Flecktones' "The Message." Without putting it into words, because that would be impossible, it was the musical duel of all duels, and somehow, everybody left alive.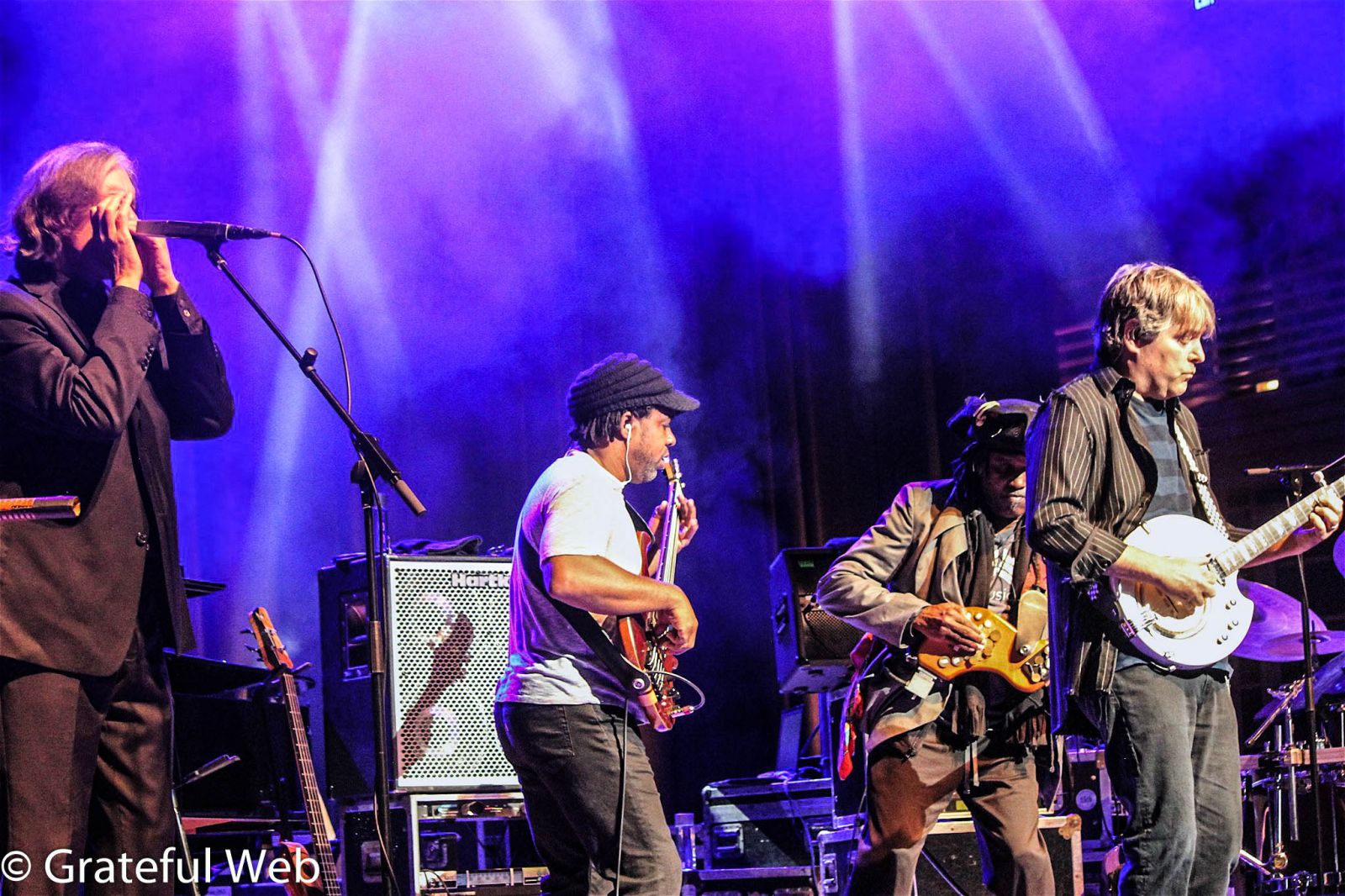 Thanks to both artists and Green Music Center at Sonoma State University for hosting Grateful Web yet again. Check out more photos from the show.