Amid a brief West Coast stint, Bob Weir and Wolf Bros graced the newly rebranded Oxbow RiverStage in Napa, California last Saturday. The trio led by the legendary guitarist and bandleader alongside constant collaborator Jay Lane on drums and prestigious producer/bassist Don Was has deservingly garnered an attentive following of its own. For many Bobby fans, his best work after the Grateful Dead was with RatDog throughout the mid-1990s into the 2000s. It was a creative peak that saw Weir (alongside Lane) truly blossom into a creative songwriter, collaborator and bandleader. RatDog's 2000 album Evening Moods yielded beloved tunes such as "Bury Me Standing," and "Two Dijnn," and "Even So," which by many fan's approximations were as fine as the tunes off Bobby's quintessential 1978 Heaven Help the Fool.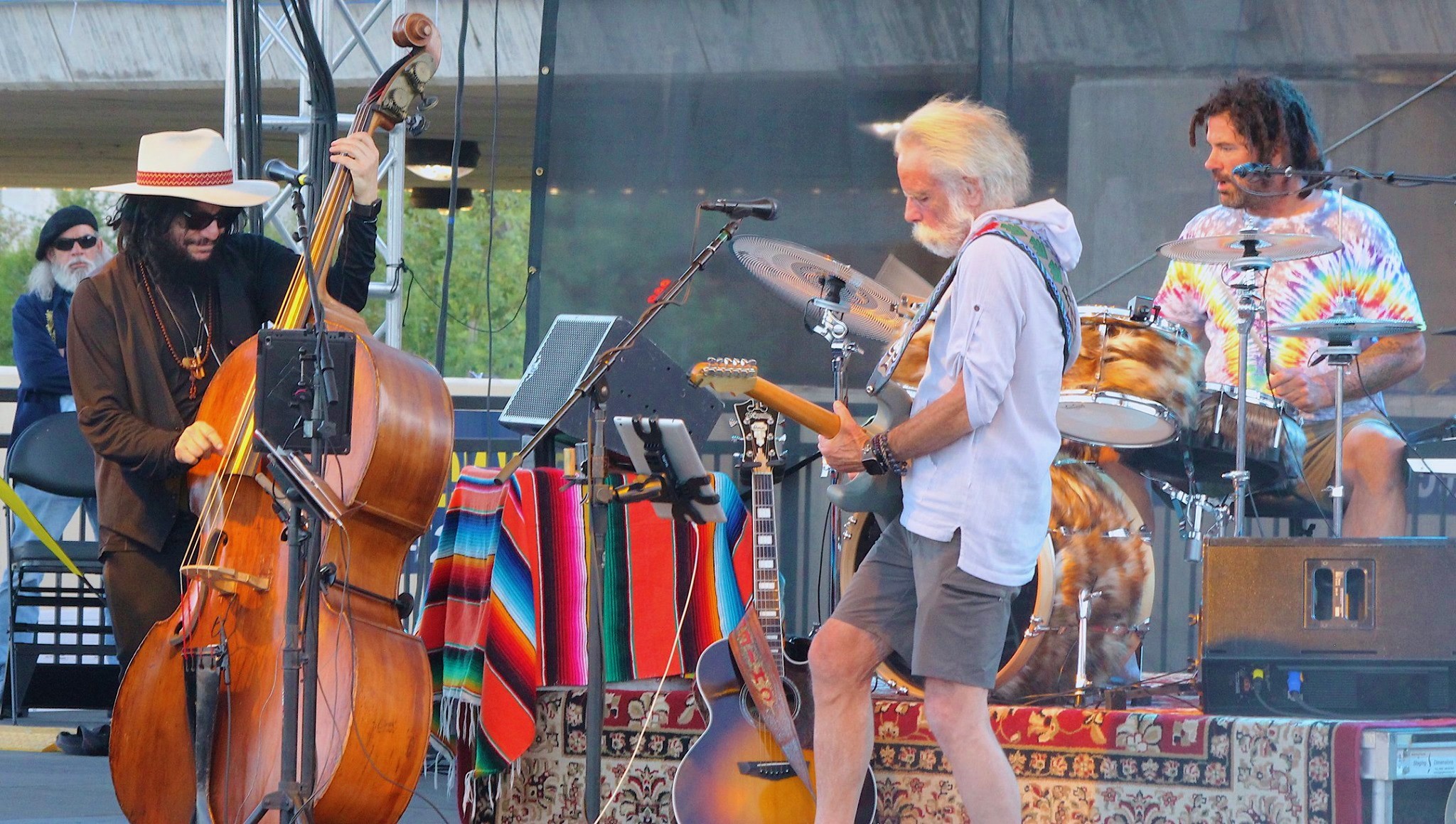 Amongst all of the Dead & Company hoopla, Weir's outlet with Wolf Bros has allowed him to explore his own tunes barebones, in a trio setting, as well as expansive renditions of Grateful Dead classics. Weir's closest diehard devotees know that sometimes it's those more nuanced notes that resonate. For those gargantuan Grateful Dead continuations such as Furthur, The Dead, Fare Thee Well, and Dead & Company, Weir's inimitable rhythms can be harder to grasp. In Napa last Saturday, Wolf Bros delivered a just-exactly-perfect blend of intriguing trio twists from the Dead's cannon as well as a few tasty rarities.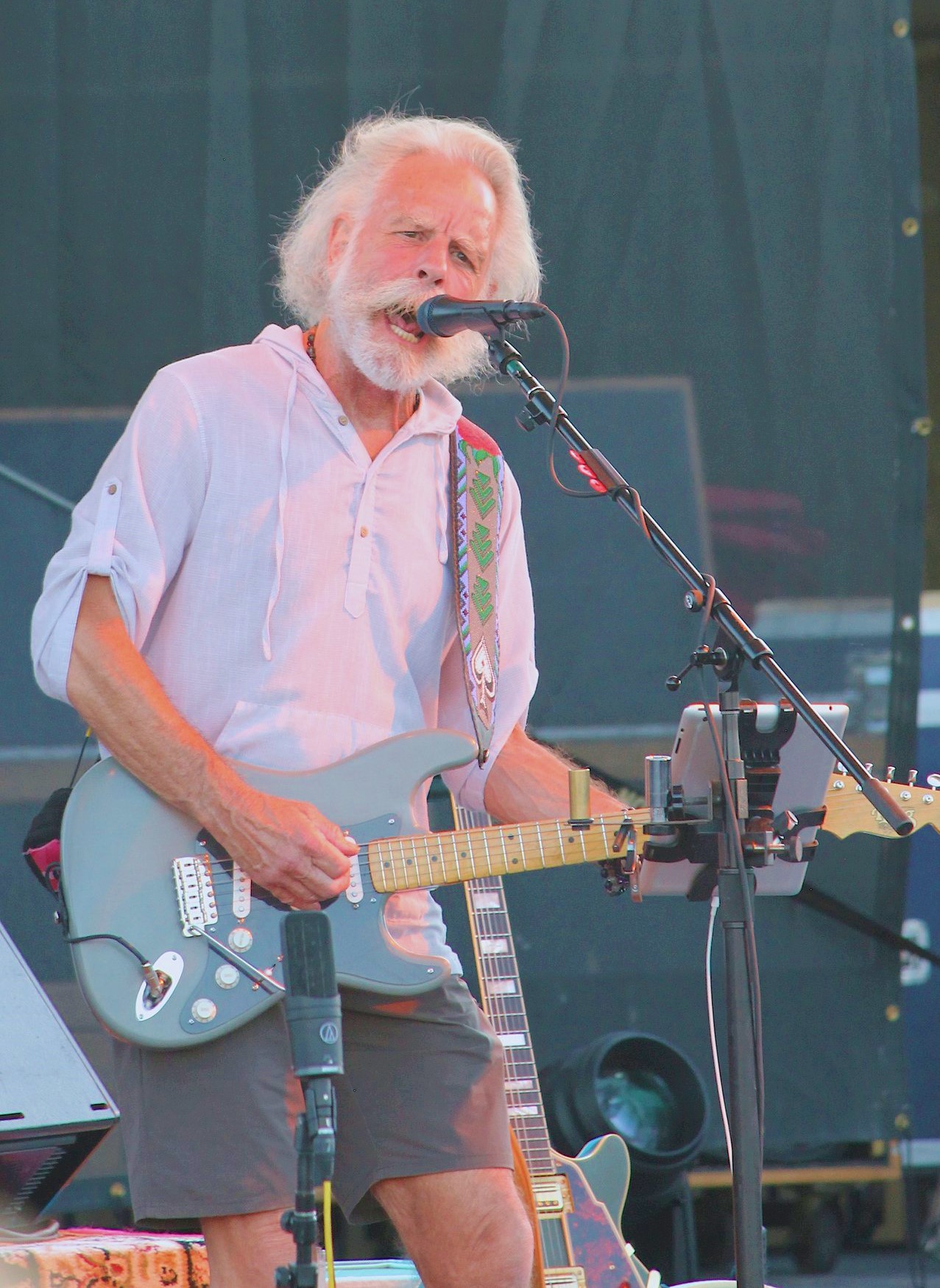 Starting fashionably late in downtown commons situated in the heart of Northern California wine country, the trio emerged and sauntered into "Jack Straw," in an almost soundcheck like tempo at the start. Wolf Bros allows for the music to take shape without the pressures of dead set anticipation. Once the "gotta go to Tulsa," coda arrived, the tempo picked up, Lane and Was met Bobby impeccably. It was right at that moment where that electric rhythm that Weir laid down behind Jerry Garcia for all of those years in the Grateful Dead shined singularly. So much of the groove behind Grateful Dead was Weir's blissfully unusual chording. Next came a special treat for RatDog fans with "Ashes and Glass," delivered timely as special political interests have overshadowed the well-being of our planet. Cleverly sandwiched into the obscurely post-apocalyptic tune was a groovy cover of Jesse Stone's "Don't Let Go," a song undoubtedly brought into Weir's songbook following years of celebrated Jerry Garcia Band renderings. Without treating the tune as an exploratory launchpad like his former bandmate did, the tune tightly wove back into the final verses of "Ashes and Glass."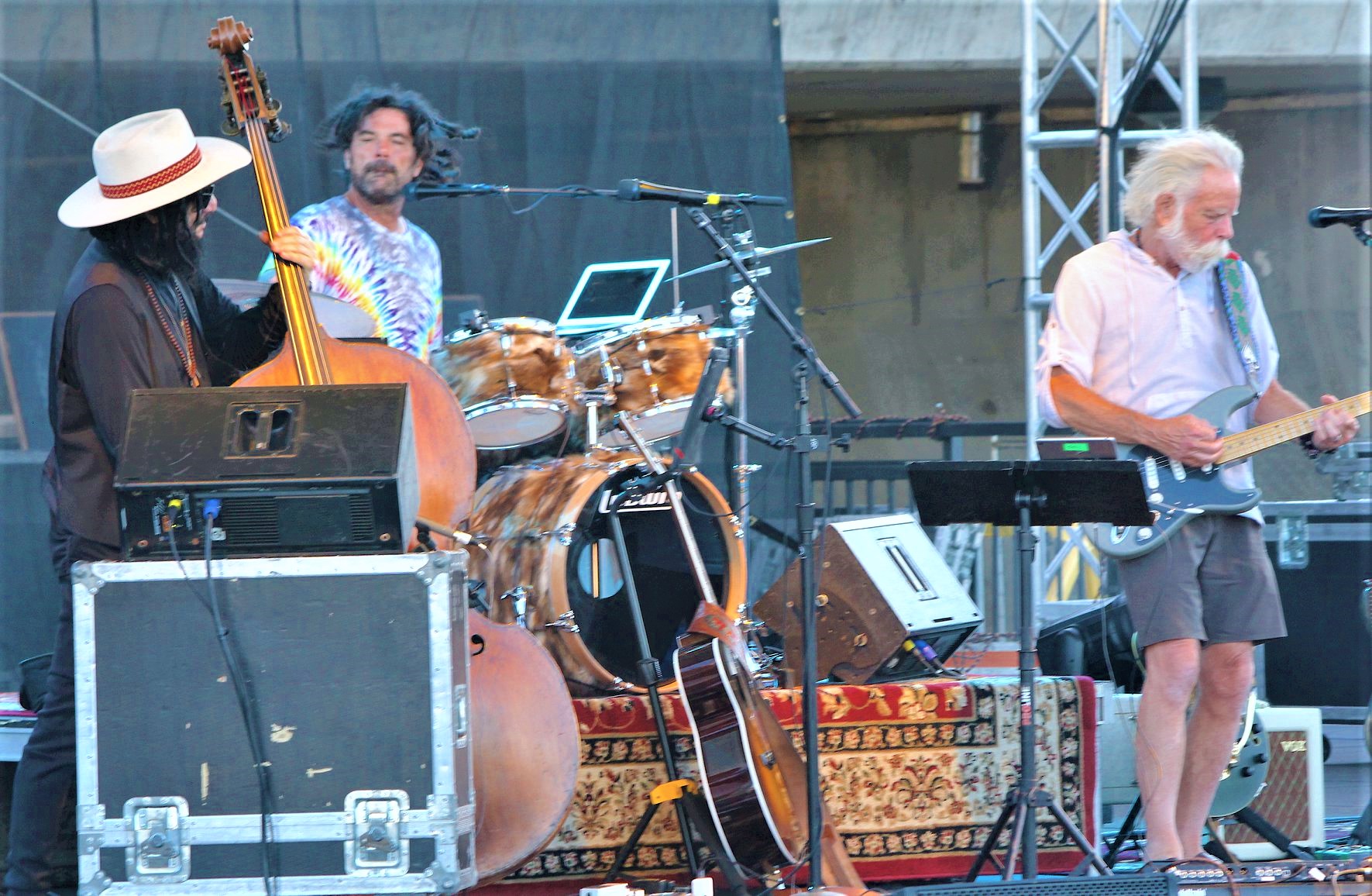 Weir and the Wolf Bros unleashed a grizzled "Big River" before continuing the vein of beloved Dead-territory covers with "Queen Jane Approximately." A favorite tune of Weir's to highlight in recent years came with "West L.A. Fadeaway," particularly enunciated in the rhythm trio format. The first set ended with an extended "Let It Grow," a tune that has brought so many first sets to conclusion, yet this performance had a potency in the trio format highlighting the striking angular structure of Weir's original composition that evolved during the Grateful Dead's 1972/73 tours. During set break, fans enjoyed the intimate confides and venue lawn compared to jam-packed alternatives such as Shoreline Amphitheatre. Not leaving the crowd lingering for too long, the band came back and Weir strapped on an acoustic to start the second set with a marvelous rendering of Kris Kristofferson's "Me and Bobby McGee." The unplugged format really suited the tune well, resonating as radiantly as the mid-1970s Grateful Dead versions.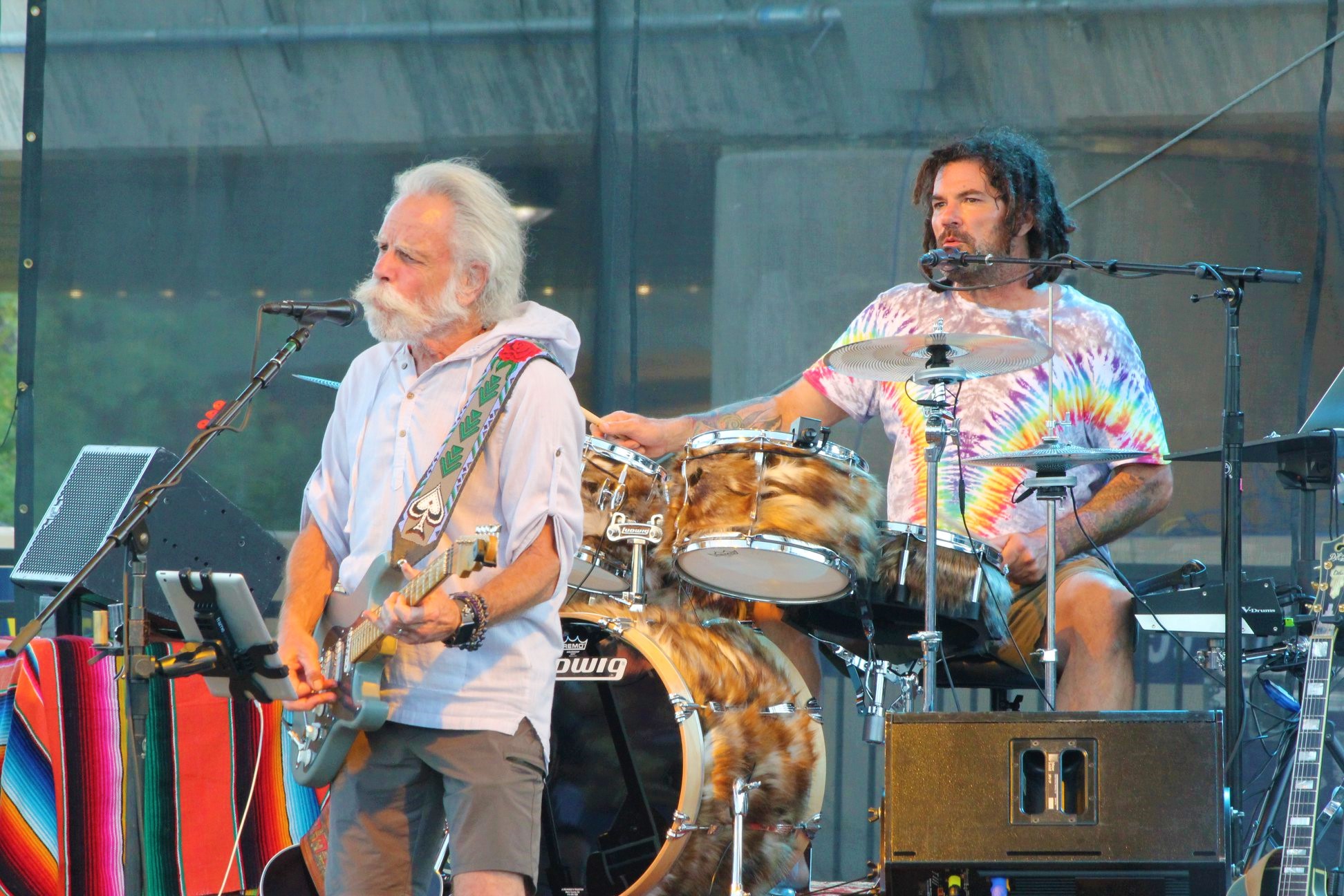 The party continued with a shuffle-beat intro that the crowd seemed to know instinctually. "Iko Iko" took it's time to unwind and delivered the goods throughout, showcasing the trio's ability to trade leading licks without a leading musician defined. "He's Gone," brought the whole commons to singalong the beloved Robert Hunter classic. A tightly delivered old favorite, "Tomorrow Never Knows," got everyone swinging and swaying towards the psychedelic persuasion before launching into an anathematic "Estimated Prophet." From then, the music evolved into a trancelike state before arriving at a quintessential extended, "The Other One." The perfect yin/yang arrived with the heart-wrenching ballad "Days Between," delivered with particular conviction in the stripped-down ensemble. Plodding and inspired both, the evening came to a close with a raucous "Casey Jones." After a well-deserved encore cry, Wolf Bros came back and predictably yet deliciously delivered their swan song "One More Saturday Night."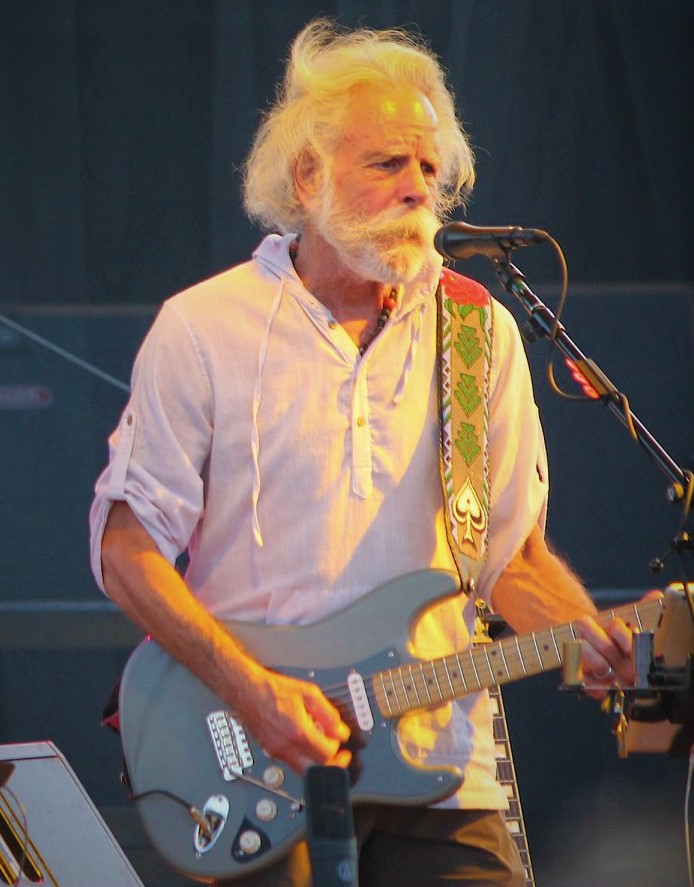 The career of Bob Weir is one of so many roads. His drive and desire to play in dissimilar arrangements and develop the tunes ongoing are a testament of an evolving artist. Those heads who haven't yet caught Wolf Bros should do themselves the favor and come rediscover their favorite melodies with emphasis from the man who's driven the rhythm since the beginning.