Those familiar with the phenomenal exploratory bands Phil Lesh & Friends, Moonalice, and David Nelson Band are likely familiar with guitar virtuoso Barry Sless. His Pedal Steel guitar has transformed beloved Grateful Dead classics such as "Box of Rain," "Peggy O," "Pride of Cucamonga," and "Cumberland Blues" into full-fledged country-rock bliss that Jerry Garcia is no doubt smiling down on. Barry took time out of his outrageously busy schedule to talk about exciting evolutions of his ongoing musical relationships, how Marin County has transformed the crowd/band dynamic, and what it's like playing in some of the most beloved acts in the business. Read on!
GW: Barry, thanks for taking the time to chat today. Big fan!
BS: Cool. Happy to be here!
GW: You're originally from the East Coast, right? What brought you out to The Bay Area, Barry?
BS: We'll I've been living out here for twenty years now but was playing music out here before then. I was involved in a few different touring Bay Area bands, the first being Kingfish. I ended up meeting David Nelson in the early '90s in a project that evolved out of Kingfish and we started the Nelson Band in 1994. Phil Lesh became aware of DNB and invited me, along with Nelson and Mookie Siegel from DNB to play some shows with him, Bill Kreutzmann and Steve Kimock at the Warfield in San Francisco in 1999. So, I'd been coming out here for a while and finally moved in 2000.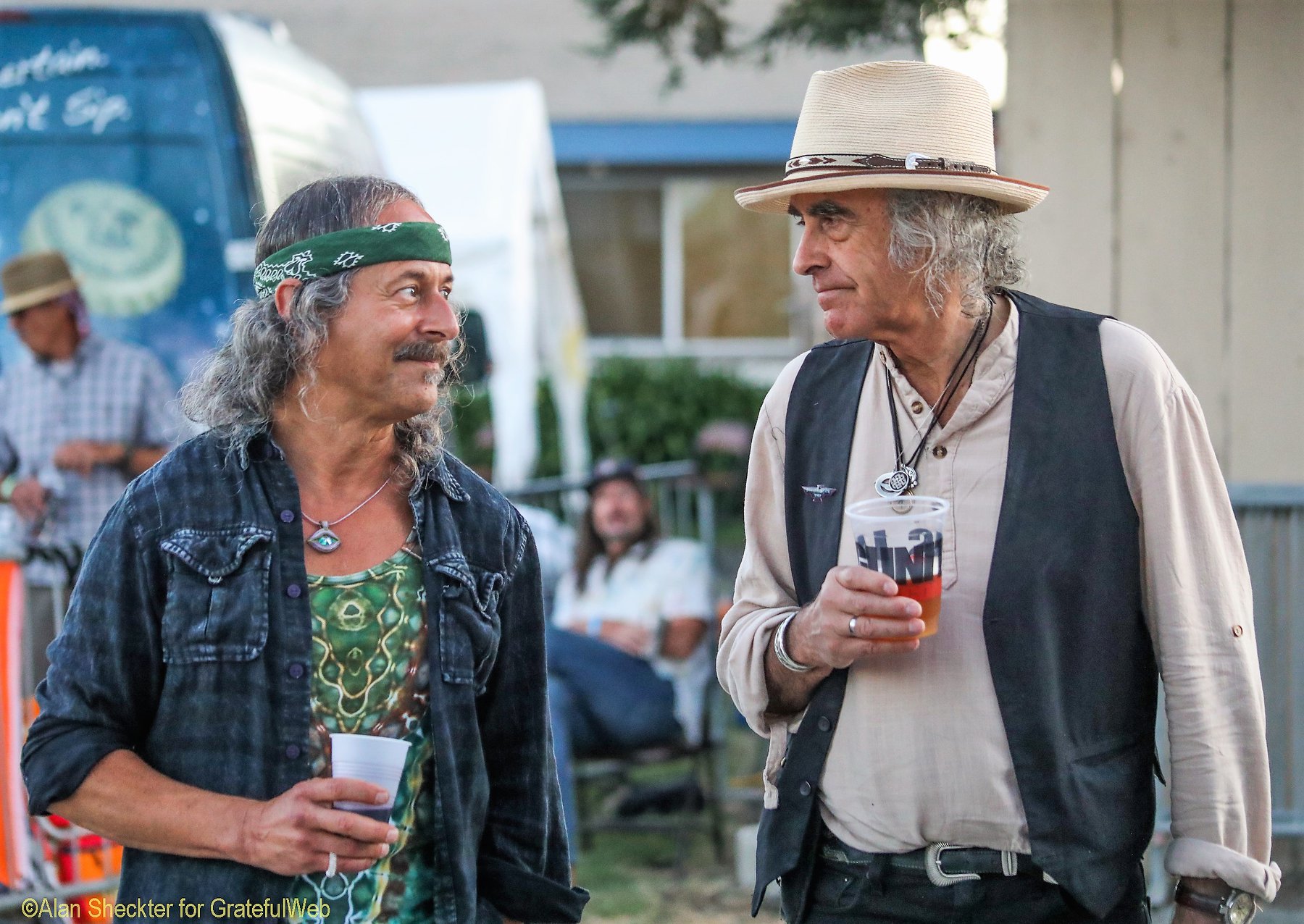 GW: And since you're one of the busiest musicians I know of, being in several different bands that are consistently gigging locally in the Bay Area and nationally, there's almost too much to cover here.
Wanted to start off highlighting the wildly fun Green Leaf Rustlers, who just rung in the New Year and decade with a three-night run at Mill Valley's Sweetwater Music Hall. While there's clearly country-twanged influences in all of the players, still curious about the genesis of this band.
BS: It really began when Chris [Robinson] moved to Marin four or five years ago. We had known each other from playing with Phil in 2004 and then touring more extensively in 2005 and remained casual friends throughout the years. When he moved to Marin, we began hanging out and playing guitar. He asked me to play pedal steel on three Chris Robinson Brotherhood albums, and a few years back, he had this idea for some shows at Terrapin Crossroads and called them "Chris Robinson's Hootenanny Heroes". He had three different lineups that were all playing different styles of music. One of the lineups was me and him, Pete [Sears], John [Molo], and instead of Greg [Loiacono] we had Jason Crosby on keys. We had a lot of fun. Chris came up with the name Green Leaf Rustlers, and we started doing some local gigs around Marin. It was his local project when he was off the road. We've pretty much stayed in the Bay Area other than a few gigs like Levon Helm's Barn and a handful of shows in Southern California. And these days we've got Tony Leone drumming. It's all been great.
GW: It's worth mentioning the current music scene in Marin County, California, for those who are less familiar. It might have always been this way there since the early 1970s, but now more than ever because of venues such as Terrapin Crossroads and Sweetwater Music Hall, there's so much musical activity and wonderful lineups. The musicians and the fans, or I should say "heads" have never been closer. What's that like as a musician? Is it crazy to go from playing stadiums and now opting into playing more intimate confines?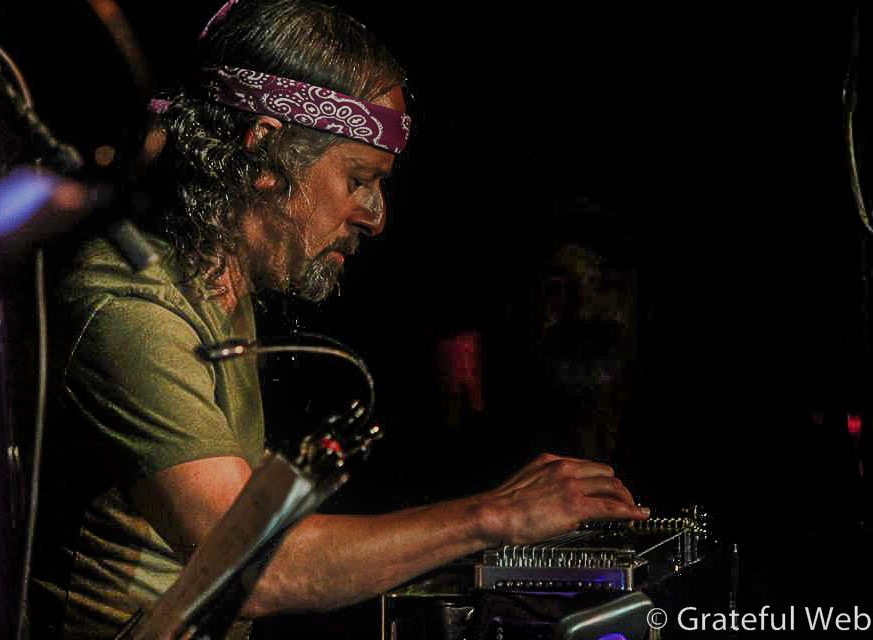 BS: I love it. I love the intimacy of smaller venues. There's something to be said about both of those. Playing large venues is great and has great aspects, but I also really like the up-close and personal thing of the smaller venues. There's more of an energy transfer on a certain level between audience and band and vice versa. We have such a great music scene with so many great musicians. It's sort of incestuous. Everybody is playing with everybody else. It's a lot of fun. It's a great place to be.
GW: It's crazy, man. I grew up in Boulder, Colorado, where they've got an incredible music scene. But then moving out to the North Bay and seeing Gregg Allman and Kiefer Sutherland playing at Phil's place for free in the bar. You can't make this stuff up.
BS: So you were there that one night when David Nelson Band played in The Great Room and after our show, I asked one of the guys if there was anything going on in the bar, and maybe I'd go poke my head in there. And he said, "Oh yeah, Gregg Allman's playing over there." [Laughs]
GW: There's something about Marin County, man!
You also tour extensively with Moonalice, who's been a band now for over a decade. And the current lineup is super exciting — the Sisters and Brothers Tour, featuring Lester Chambers and his son Dylan along with the T Sisters. Knowing the history of The Chambers Brothers and all, curious if this new arrangement is politically or socially driven? Can you talk about the current Moonalice "full band"?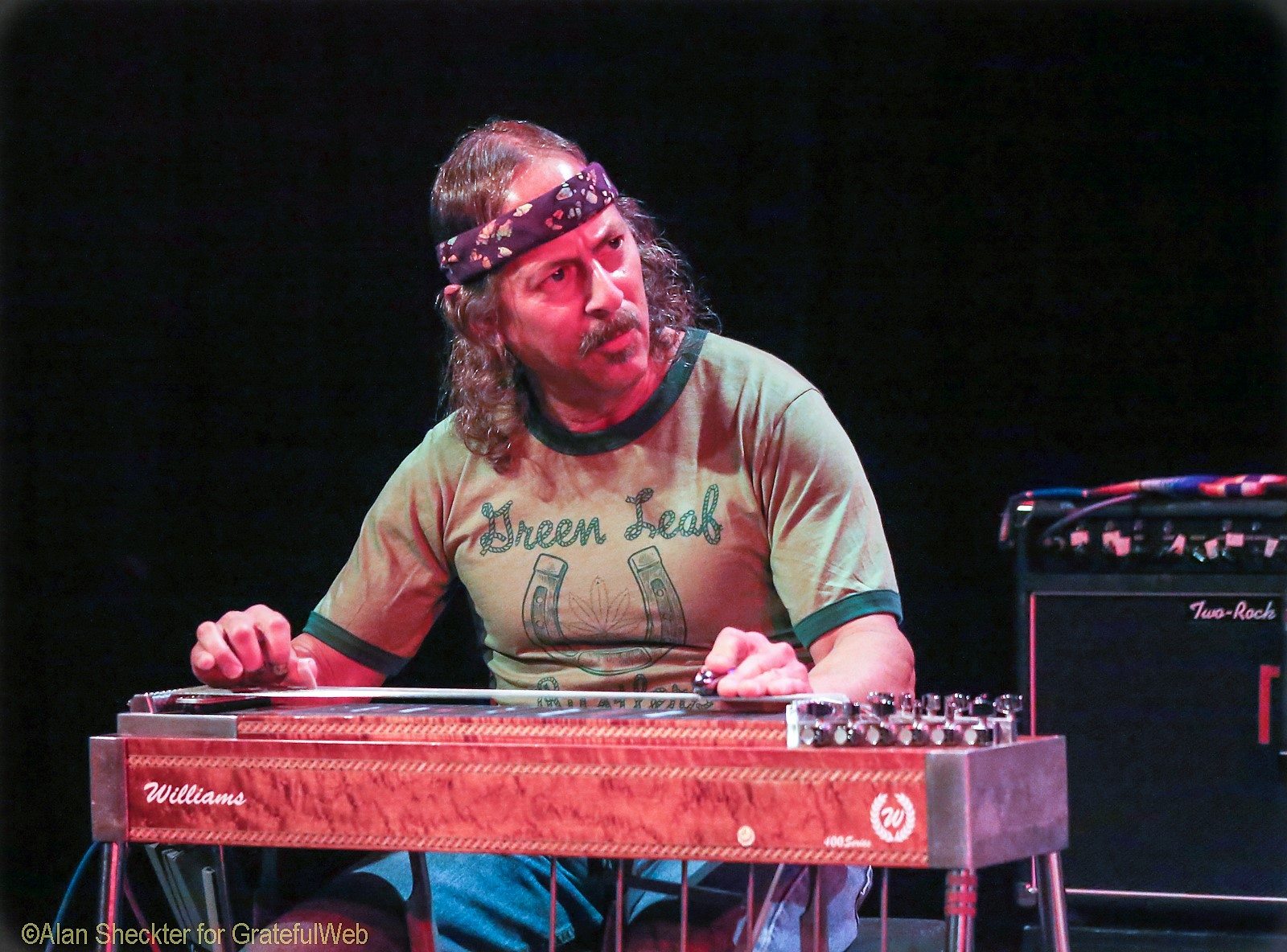 BS: Sure. It's not at all politically or socially motivated; it just kind of happened. We'd done a couple of shows where Lester and Dylan had sat in with us and played the Chambers Brothers hit, "Time Has Come Today." Moonalice has also done a bunch of those Jerry Garcia/Grateful Dead nights at AT&T Park for the Giants' games. We've done the last seven or eight of them in a row. For one night each August, they have a Grateful Dead, or Jerry Garcia themed night, and we play a private party in Triples Alley underneath the stands a few hours before the Giants game. Then we play on top of the visiting team's dugout shortly before the game starts.
Anyways, Moonalice is always trying to do something a little different each year. This year we wanted to invite some guests out to sing some Dead tunes, and Roger [McNamee] suggested the T Sisters, who were available. It went really well. At that time, we didn't have the Chambers Brothers yet.
We had a few tours booked back east, including Lockn' Festival and a few local dates leading up to that and Roger had the idea to use both the T Sisters and the Chambers. We basically added five vocalists to the band. They all bring such great new energy to the band. Moonalice has been together going on twelve years with several different iterations. This, by far, is the most fun and appealing. The Sisters have brought a great new vibe and spirit along with some original songs and great versions of Grateful Dead covers that they do. The Brothers [laughs], well father and son actually, brought the great Chambers Brothers catalog and some other great stuff. We've brought two families into the band. And we're all family-oriented kind of people, so there's a lot of love in the room. It feels like a big family.
It has completely developed organically, not contrived at all, into a cool show. Moonalice starts on our own, and then we bring up the Sisters who elevate the energy level. Then the Chambers join and bring on their soulfulness. They're very sweet people and have a beautiful father/son love for each other, which is just a joy to see. Then the show builds up to another level. We're having a blast with it. We just went into the studio and in three days, did eighteen tracks. We plan on putting out an album sometime this year.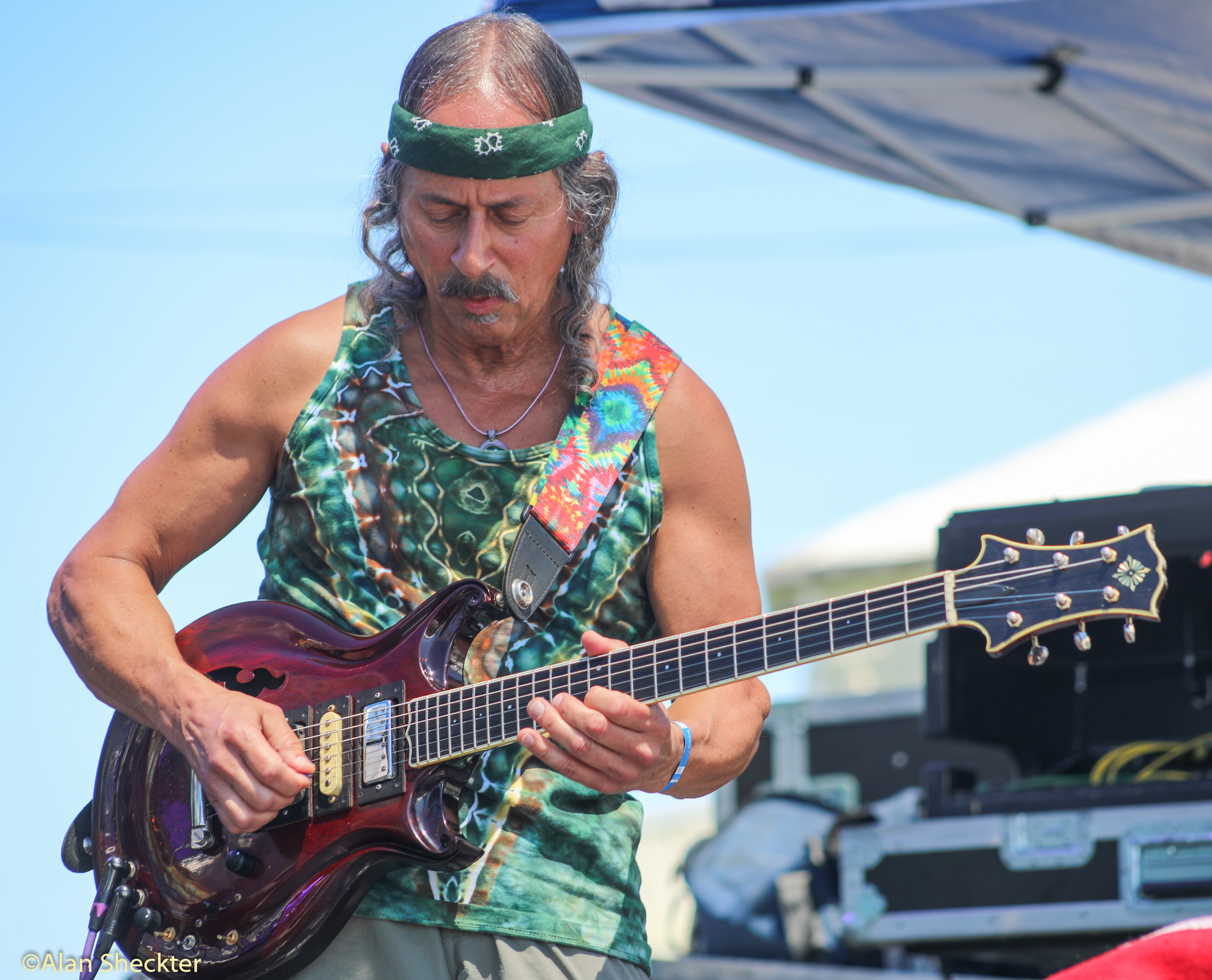 GW: Wow, that's awesome. And that lineup is coming to the Skull and Roses Festival in Ventura, California this April too! Glad to hear Moonalice is thriving in this new arrangement.
BS: It's brought new life into the band, and we're all having a good time with it.
GW: Beautiful! This conversation wouldn't be complete without mentioning what a joy it is to have David Nelson Band back, after David's somewhat-recent health complications, what a blessing it is to have you all together again!  Soon you're all heading out on a Hawaii Tour (for the first time in four years!) from February 23rd to March 7th and starting on the Big Island and then Maui. People can find info and how to get tickets at NelsonBand.com.
Along with all of this touring activity, there are new songs being released. Would you mind talking about that? Does David Nelson Band plan to put out a full-length album anytime soon?
BS: First, I'd like to mention that we're releasing a single of "Movin' Right Along." I think it's a really powerful song, featuring lyrics from the late great Robert Hunter. I remember when Nelson brought it in. From the first time hearing those lyrics, I thought, "Wow, this is really saying something!" As many of Hunter's lyrics do. We recorded it on August 9th, 2016, at Allegiant Studios in San Anselmo, California. It will be released on Spotify, I-Tunes, Amazon and all the other standard digital download platforms on January 22nd, but is available for pre-order now.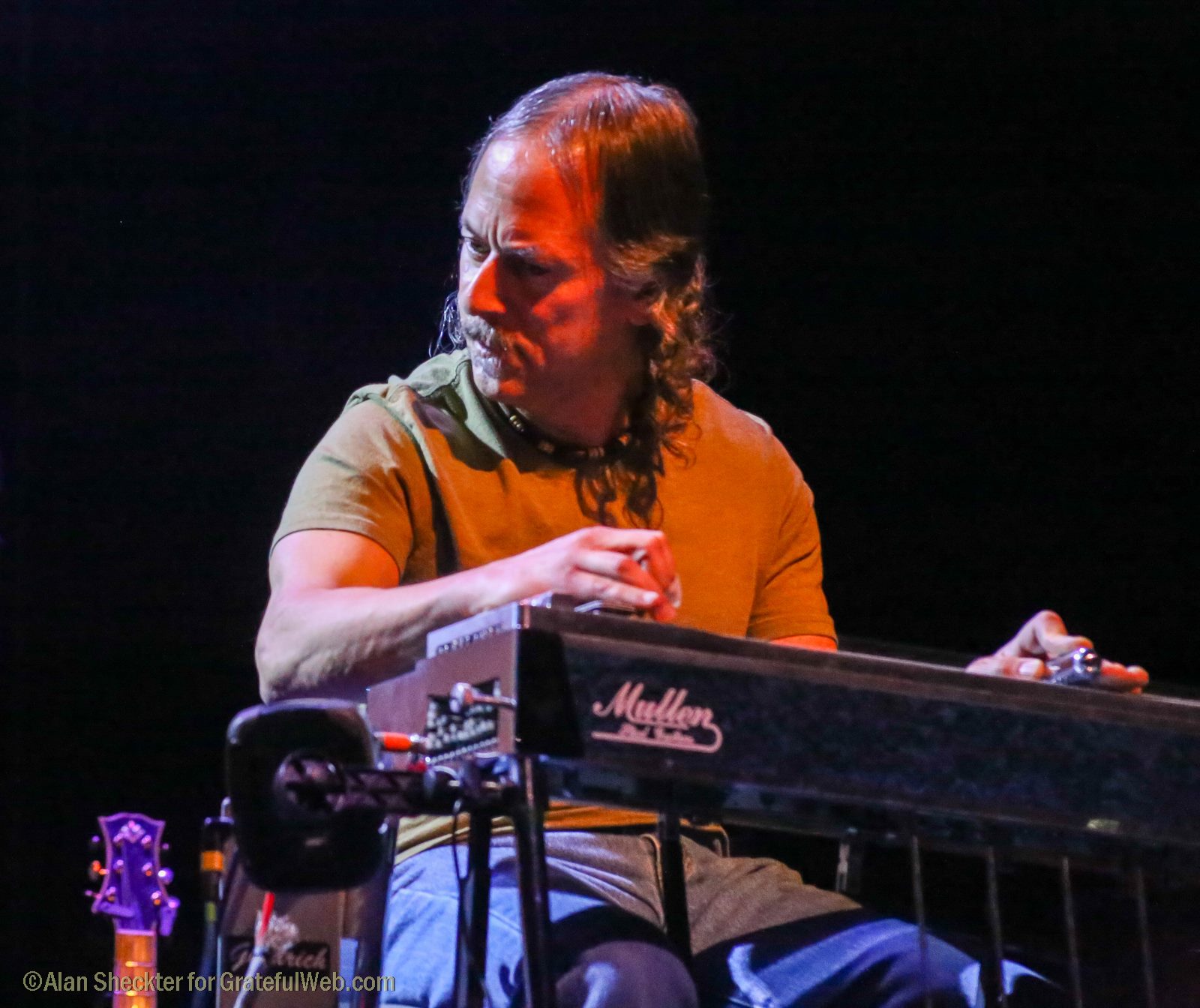 There are a couple other Hunter/Nelson songs we recorded as well and plan to release in the coming months, and then there are a couple of newer songs we could also record. We haven't really discussed the thought of doing another album. But thanks for putting the thought out there!
GW: It's probably an interesting question as a musician when you release music, is it even worth putting out an album as opposed to a single? Because it's all about downloading and streaming singles, and of course, live music. If the singles stand-alone nicely, there's no real necessity to release an album.
BS: That's what everybody's saying and seems to be the way it's being done these days. I still do like to hold an album or a CD in my hand as a whole package and collection of songs. It makes a statement on its own rather than just a bunch of singles. We've got to somewhat roll with the times. And "Movin' Right Along" is ready to come out, so why not put it out rather than waiting until something else is ready. It takes us forever to get things like this done in David Nelson Band, so we're getting it out there now as a single. 
GW: When three of the Nelson Band members have like seven bands, I can imagine it's hard to find time to record, let alone put together an album!
It brings me to a thought regarding how you're active in so many different bands, especially in Northern California and Marin County. It appears like you're living the dream. Of course, one of these ongoing musical relationships is with Phil Lesh & Friends, which to the delight of fans, can be seen as intimately as ever at Terrapin Crossroads, often with you in the lineup. Curious if you have any insight into how the ever-changing Phil & Friends lineups come together? Is that something that Phil always orchestrates, or is it musicians like yourself sometimes proposing things to him?
BS: To be honest, I don't really know. It's probably morphed throughout the years. Some of the ideas have been Phil's, some might have been Jill's (Phil's wife), and others might have been other people. I can't really speak to that as I'd be making it up. When I would play with him, it would basically be a call asking if I was available on such and such date. Sometimes Phil lets me know who's going to be involved, and other times they're still figuring it out.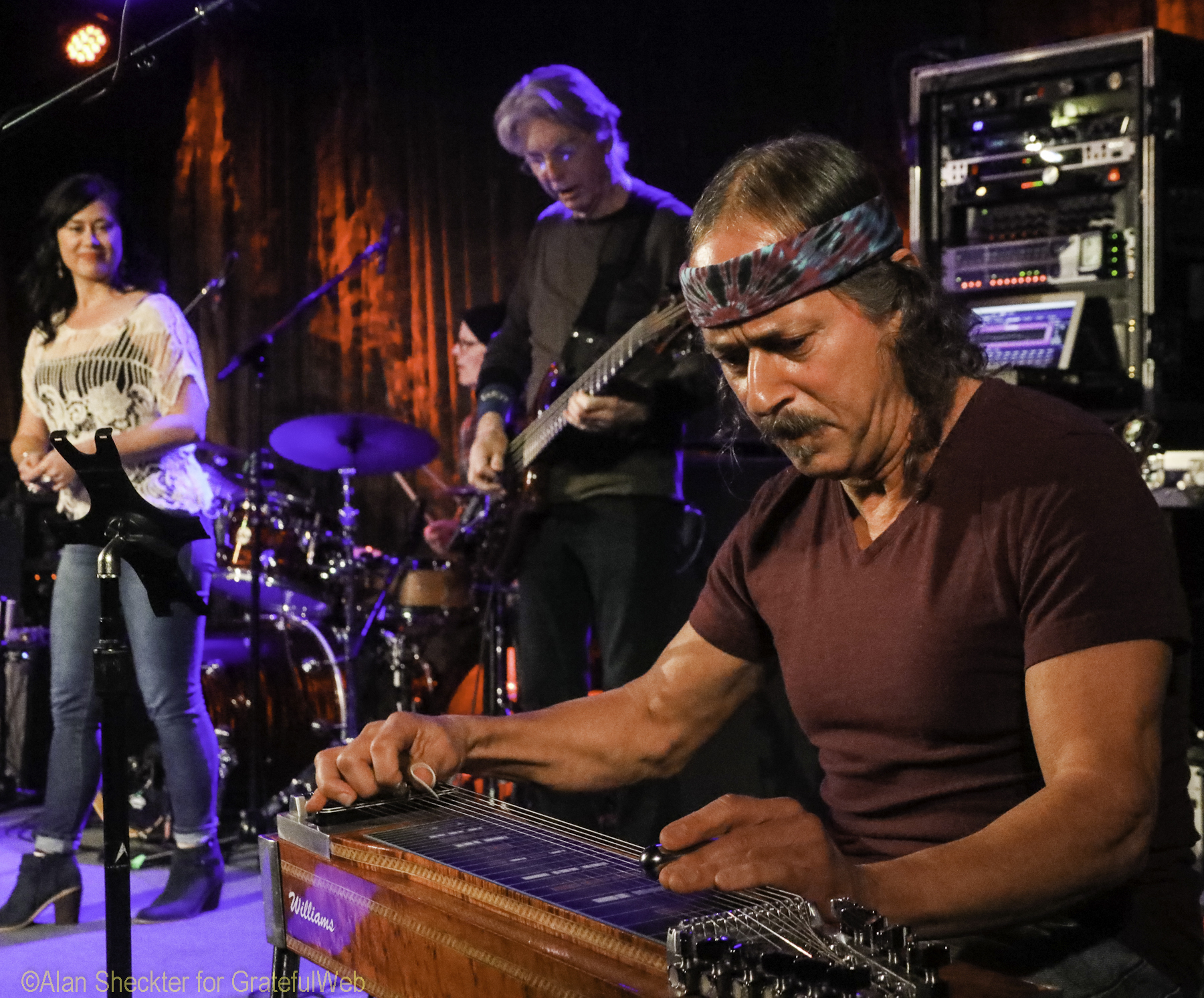 GW: Makes sense. It's been one of the joys of my life out here seeing you play with Phil and David Nelson, and others, many tunes that previously hadn't been played in that company since the 1970s. 
Back to the topic of musicians making most of their money playing live, there is the reality that musicians have to work very hard these days to make a living, considering that they don't make much money from releases anymore. It likely seems that most of your live appearances are out of delight and continued creativity. Still, do you find yourself playing more now to make a living?
BS: It kind of ebbs and flows. The reality is with most musicians, unless you're in a really big band, that's either sold a lot of records or really big on the touring circuit, in order to make ends meet you play in a number of bands. Living here in Marin County, there are so many cool little projects that come up and opportunities to play with other people that you feed the art side of it. And that's the number one thing. You want to feed your artistry. But you have to balance that with making a living and sometimes many of us might take gigs that wouldn't be our choice to take, but we do because it's a paycheck. I'm in the position now, going into 2020 that I really enjoy all the projects I'm doing. Full Moonalice, Nelson Band, Green Leaf Rustlers, and of course, there's California Kind with Katie Skene, John Molo, Pete Sears, and Rob Barraco. We [California Kind] also have music coming out this year. 
I've got other local bands that I'm in too. One based in Fairfax is called Koolerator. We have a blast playing together. It's Jonathan Korty, the keyboardist from Vinyl, Danny Uzilevsky who played guitar with us on New Year's Eve at the Sweetwater with Green Leaf Rustlers, (filling in for Greg Lociacono who was with The Mothers Hips), and the great rhythm section of Joe Kyle Jr. on upright bass and Rob Hooper on drums. Very authentic rootsy groves.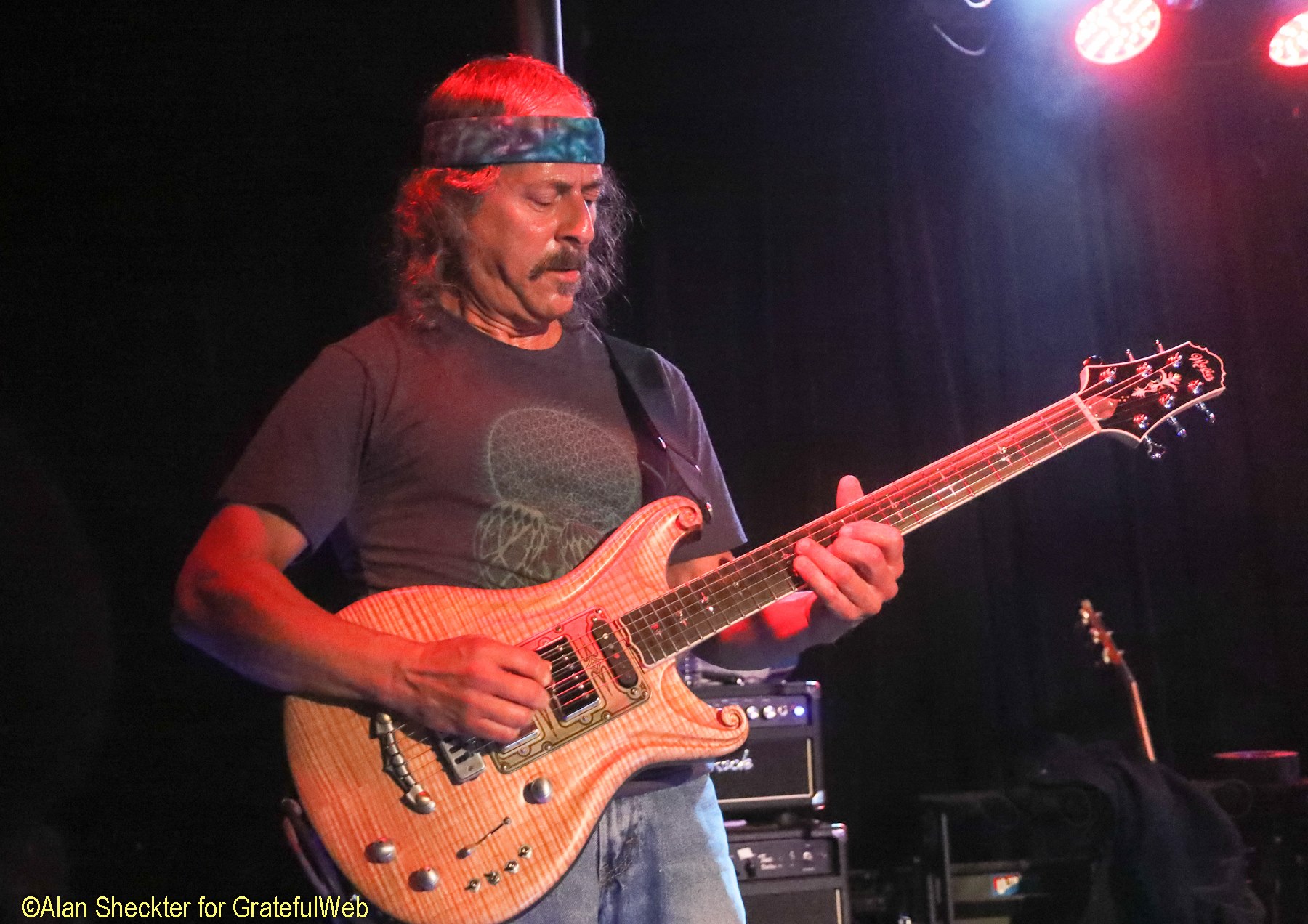 And another project I'm excited about is Rattlebox with Lorin Rowan on guitar and Doug Harmon on cello. We're playing a gig tonight. I'm in a good place right now that all of the gigs I'm doing I really look forward to. They're all a lot of fun.