Last weekend, the legendary jam band Zero concluded a prolific 35th anniversary run aptly named "Back to Zero." Core members Steve Kimock, Greg Anton, Pete Sears, Melvin Seals, and Hadi Al-Saddoon were joined by friends and family for an invigorating reunion that pleased newer fans and decade-spanning devotees alike.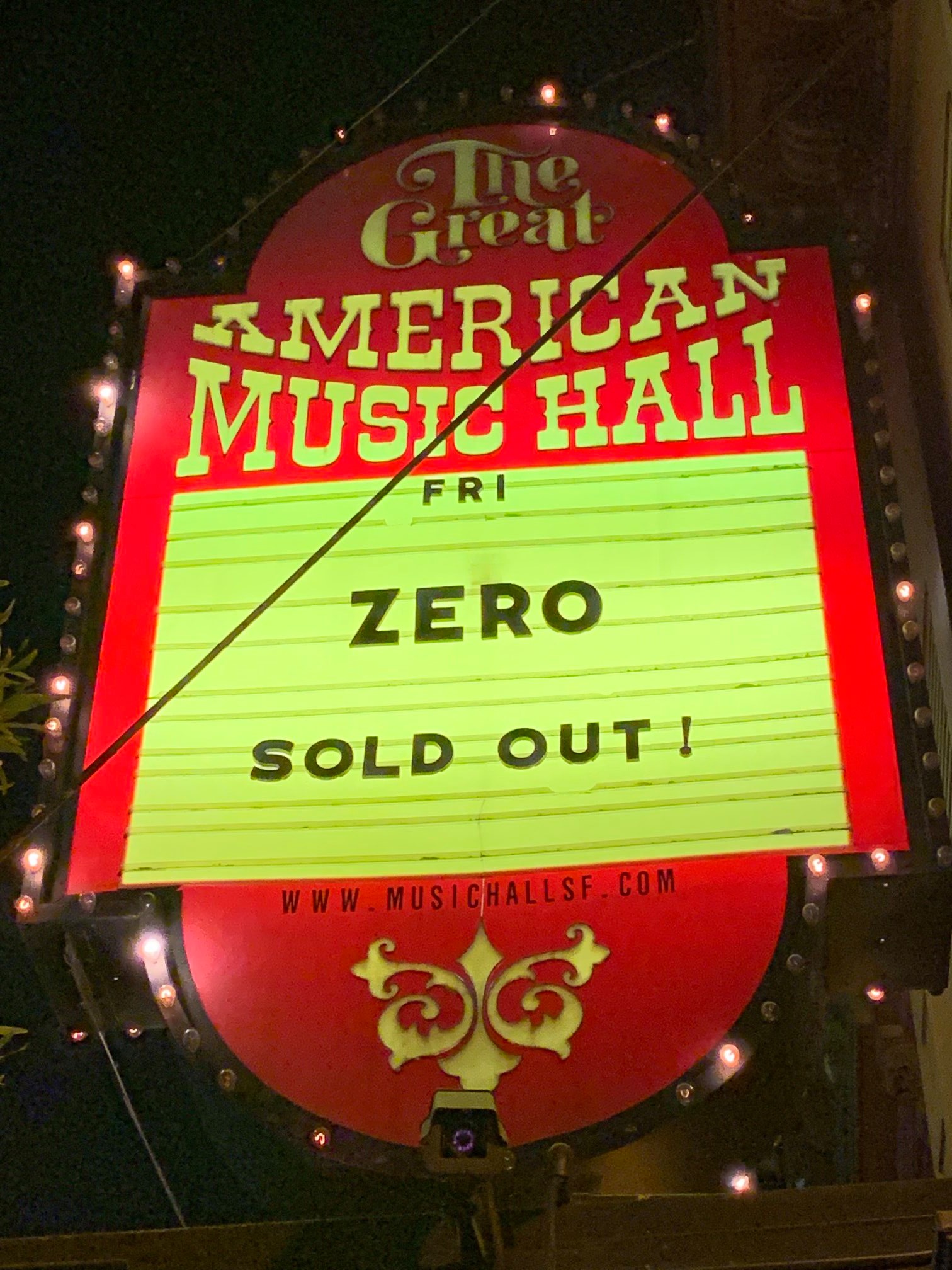 After a stop in Healdsburg, California, the seminal group headed to their longtime stomping ground of Great American Music Hall in San Francisco's Tenderloin District. With significant momentum from Thursday night, Zero brought a set of primal classics for their Friday night barn-burner. While bassist Bobby Vega was conspicuously absent from the run, behemoth multi-instrumentalist Pete Sears stepped up from his regular situation as keyboardist to bass duties. To the thrill of audiences this tour, longtime collaborator Melvin Seals tickled the ivories this time around.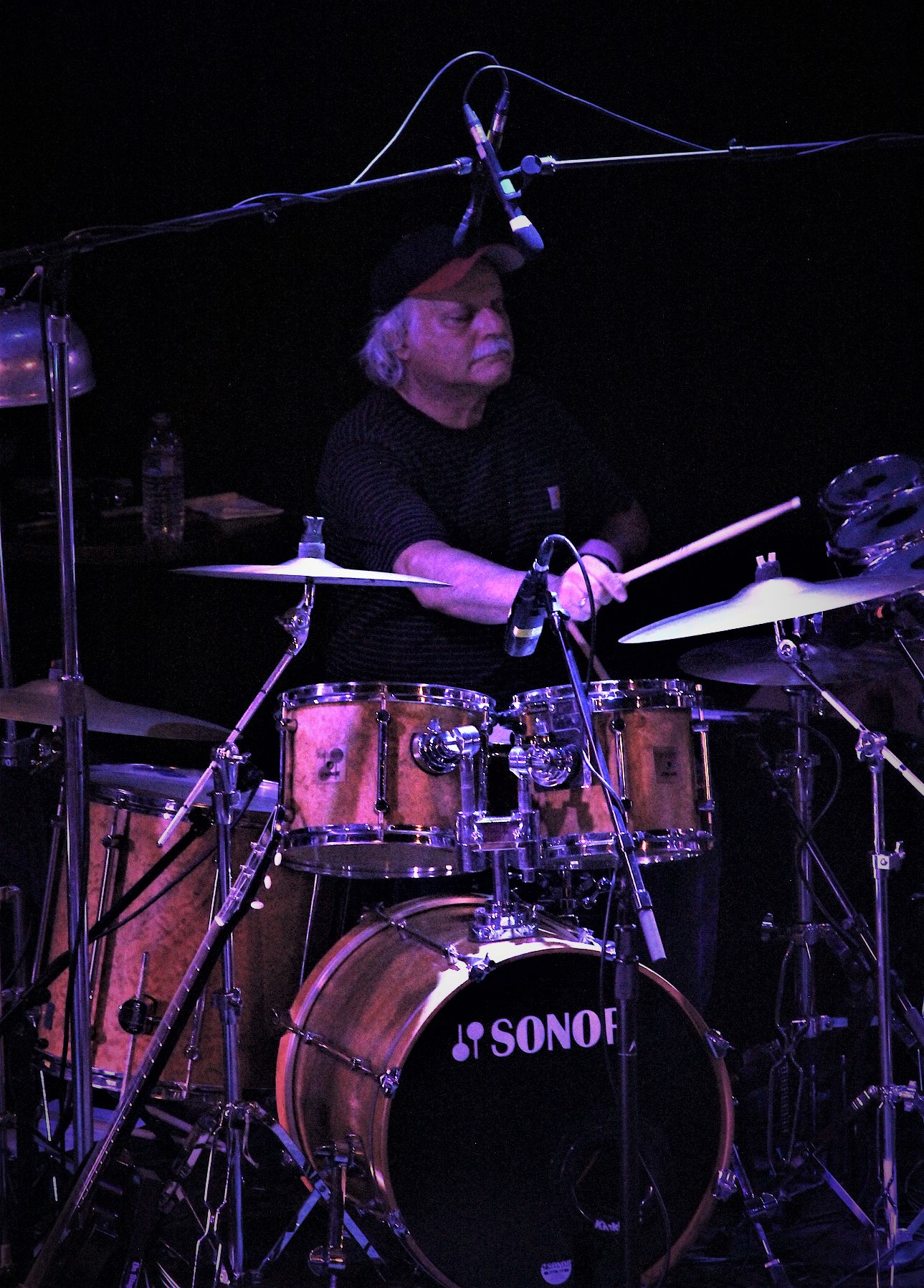 For a group that barely plays anymore (the golden era of Zero featured beloved departed members Martin Fierro and Judge Murphy) the method of improvisation was still present as guitar icon Kimock led the group into one of his classic numbers "Coles Law." The number expanded on the intensity of the previous passage before transitioning into a familiar shuffle beat led by Anton. "Tangled Hangers" is a tune that Kimock took with him into his projects beyond Zero and never ceases to awe strike. The beginning dual-song passage spanned over the thirty-minute mark with plenty of deep psychedelia to affirm the band hadn't lost their potency after all these years. Unfortunately, as it goes at some gigs, loud audience chatter was getting to an outrageous level leading an irritated chant "shut the fuck up!" which was met with universal applause. Zero is a band that rewards its crowd with culminating jams that are often birthed from softer moments. Kimock wore a "Chut Up" t-shirt, in honor of their beloved saxophonist Fierro, but also guiding those concert small talkers towards courtesy and respect.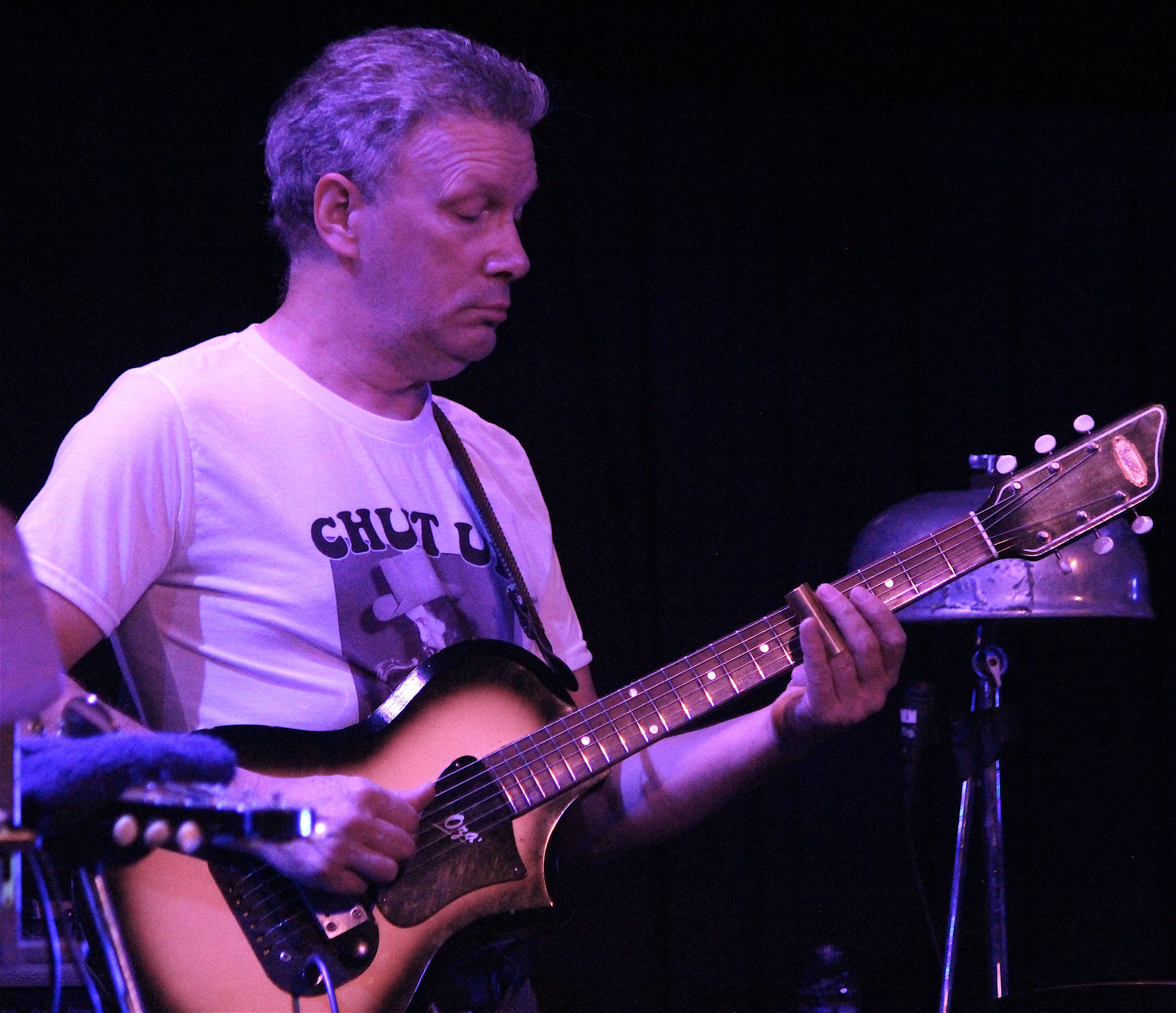 "Chance in a Million," came next. The Robert Hunter-penned tune, which vaguely resembled Dire Straits, was channeled by guitarist/vocalist Sebastian Saint James. He served the late Judge Murphy's lead vocals purposefully. Saint James stayed onstage for the whiskey-drenched deep blues "End Of The World Blues." Through the different tunes explored already, it was apparent that Zero covered so much territory as a band. Melvin Seals' soaring organ cries brought new depth to the Chance in a Million (1994) cut. Next came the cool jazz reminiscent "Theme From Nancy Germany," which continued to expand the genre-bending pallet of the first set. Hadi Al-Saddoon's horn contributions were deeply felt on this tune and others. One of the eldest members of Zero dating back to the 1980s, Al-Saddoon joined back with Zero for recent reunions these past years, contributing that brass element absent for a period of time. The pacing picked up intensity and landed on "Gregg's Eggs" set closer, which began with a rhythmic pulsation from Sears and Anton in a rousing form of musical déjà vu. The eighteen-minute track led the crowd and group to a natural set break after practically two-hour first set.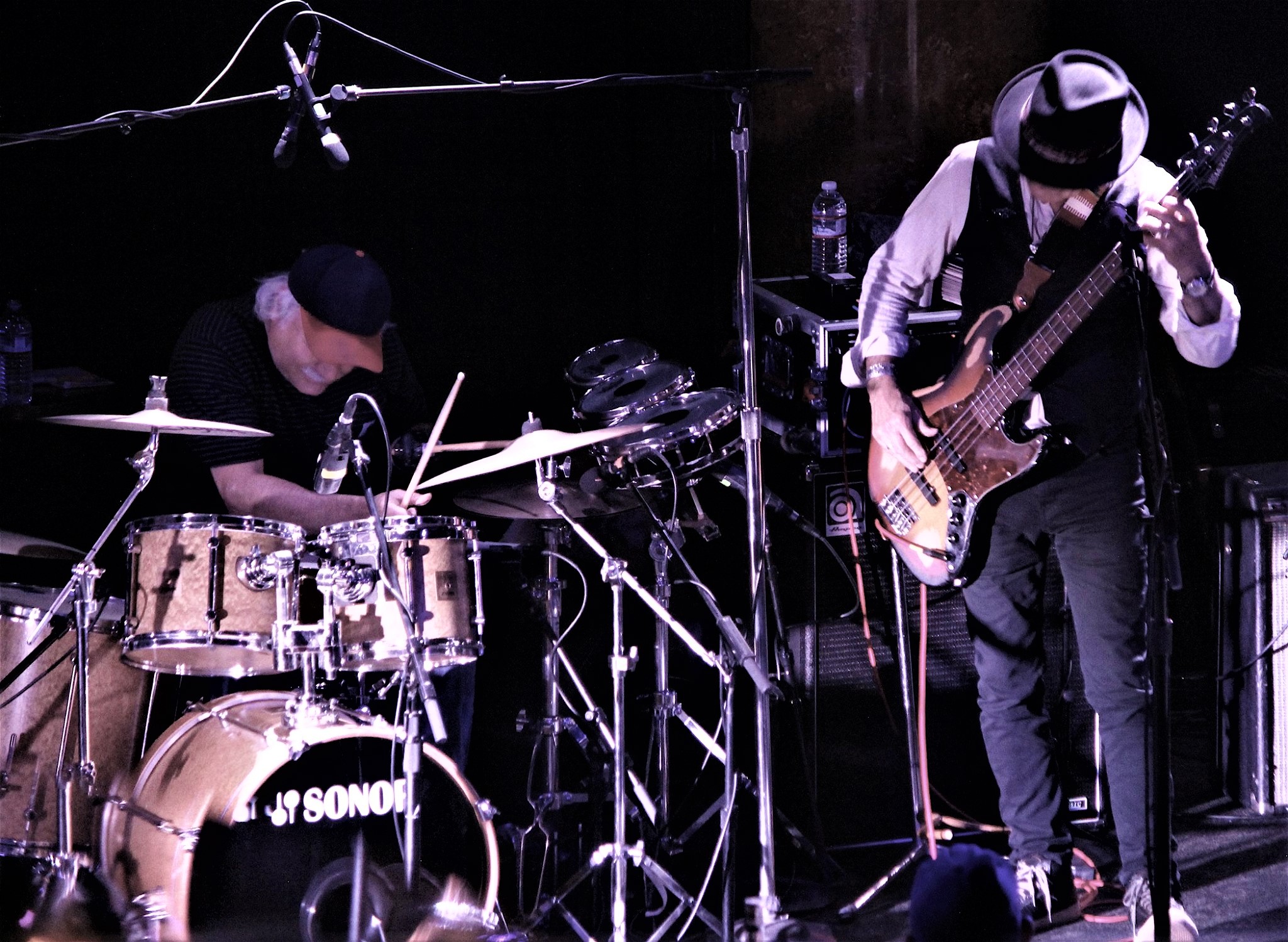 Zero returned for a second set accompanied by harmonica-slinger Denise Kaufman from Ace of Cups. An instrumental rendering of Aretha Franklin's "Baby Baby," brought more dynamic to the evening with a Motown-tinged vibe rounded off nicely by the group. More guests emerged with fan-favorite Jessica Fierro, who lent her vocals to a poignant cover of John Lennon's "Imagine." Next came another Robert Hunter classic with "Catalina," this time accompanied by Saint James, Fierro, and Lauren Murphy on vocals. With Al-Saddoon and Kimock locked into the choral melody, it felt like no time had passed since the last time we all heard the tune. Hats off again to Saint James, who really channeled those Judge Murphy vocals with mastery, no doubt respected by his widow Lauren Murphy singing right beside him. Another classic groove came with "Rigor Mortis," which gave each member their own climactic solo segments all glued together by a familiar backbone. The showstopper came arrived "Golden Road," a tune that went back with Anton and Kimock all the way to the group's inception.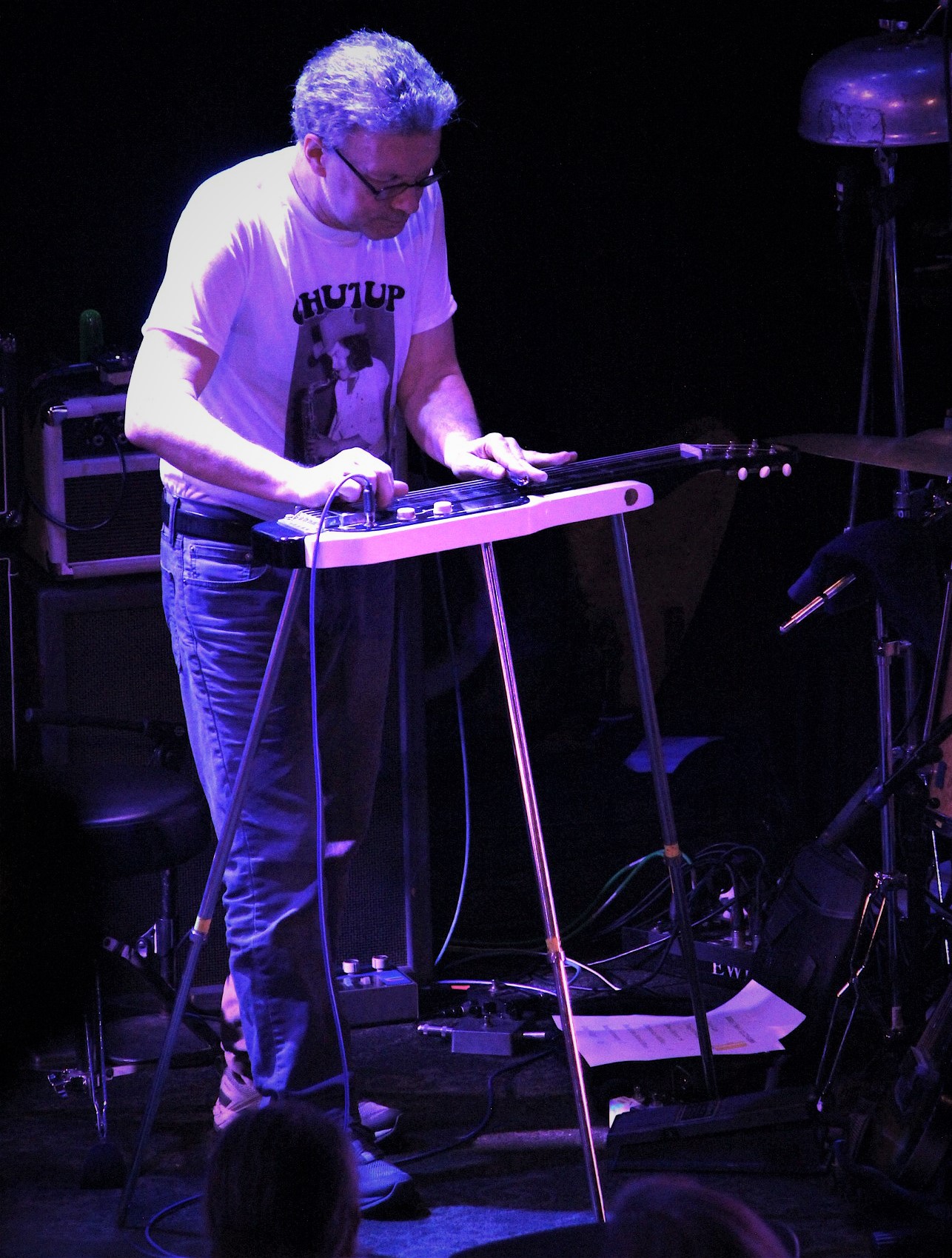 After a worthy encore call, Zero returned to the stage for Kimock's sacred instrumental rendering of "Stella Blue," on lap steel guitar. The crowd did indeed "chut up" for the Grateful Dead gem, which has come to transcend the original group's approach in its nuanced brilliance. After a hardcore fan's delight from a setlist perspective, it was just darned great to see Zero back on stage together at a venue that they developed their approach in decades earlier. We are all lucky to have Kimock and company taking the space from their busy musical schedules otherwise to honor their collective musings hopefully not for the last time together. Oh, chut up!