In the midst of their 25th anniversary year, The String Cheese Incident took a wise approach at arranging a hefty year of touring. Playing mini runs and hitting some of their storied spots without the strains of a nineteen-city summer or fall tour. For Cheese, the last few years have clarified to the band and fans something collectively; there's nothing better than building momentum together. The era of sporadic SCI shows augmented by side projects of the member's different directions is over. Bill Nershi, Michael Kang, Keith Moseley, Kyle Hollingsworth, Mike Travis, and Jason Hann would rather continue their collective Cheesy journey rather than swing in singular directions. That mentality has transpired in a number of barnburners this past year, notwithstanding this last mini-tour of the West Coast. Concluding a run of seven shows and following an epic double-header in the intimate confines of San Francisco's The Fillmore, the group ended their West Coast tour leg at Oakland's legendary Fox Theater.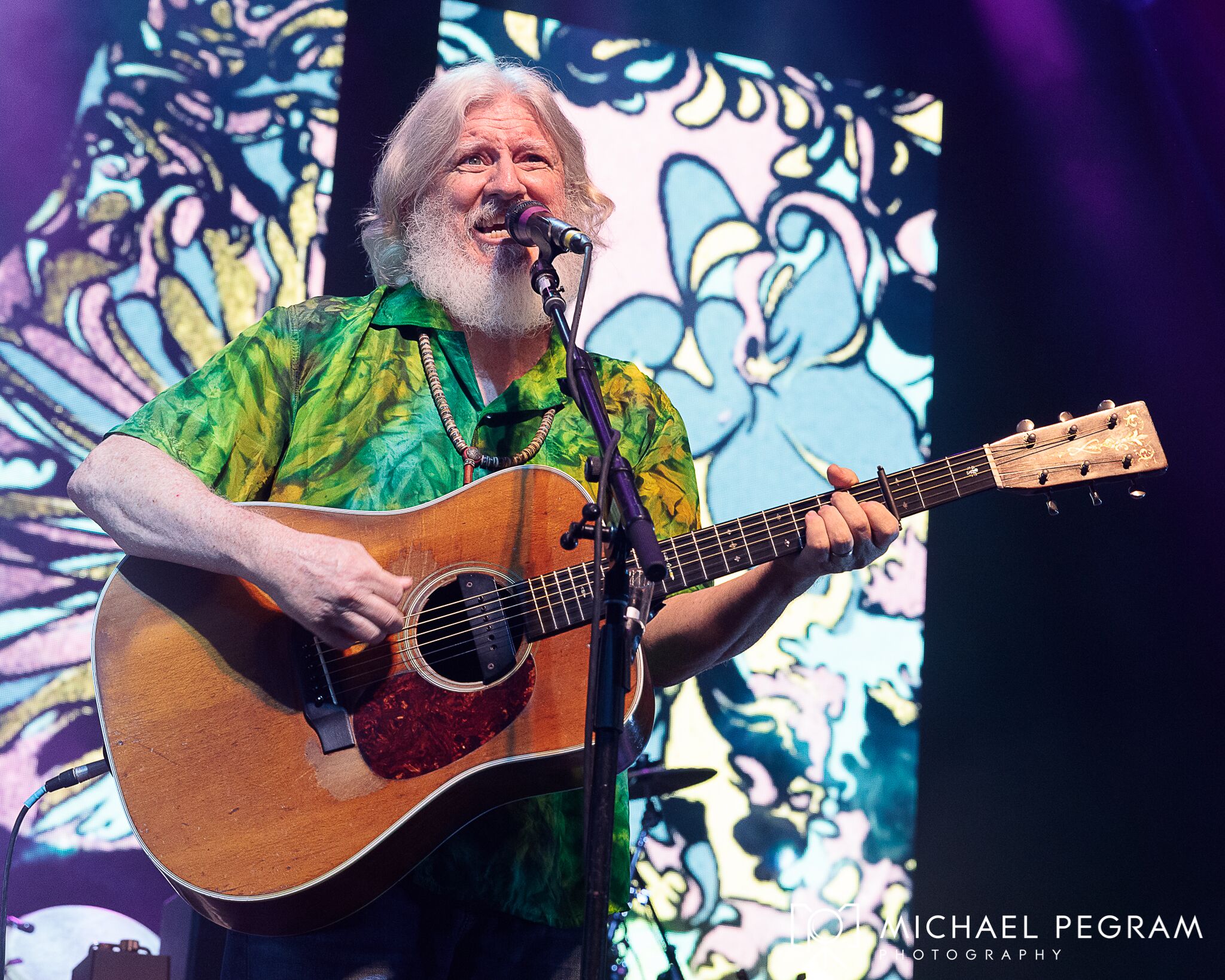 It had been three and a half years since Cheese played Oakland, and the shows are historically something of a carnival. Those First Friday vibes were apparent outside of the venue located in historic downtown. The wall to wall final night of the tour found Cheese in a flexible mindset to take the setlist, energy level, and genre-bending in many directions. Opening the evening was a extensive "You've Got The World," followed by Nershi's "Song In My Head," which melted into a familiar funky groove spearheaded by Hollingsworth's synth pulsations. Eventually the beat leveled out into "Sometimes A River," which displayed Mosley's vocals in top form. The feel-good finale seamlessly transitioned into the classic Michael Kang Latin-flared instrumental "Pirates," a tune that's been with them their entire career. Keeping things varied, the band busted out a newer tune "Stop Drop Roll," strutting their jamtronic side. Kang then led the group through the Led Zeppelin-tinged "Into The Blue," reminiscent of the most passionate tunes in Kang's repertoire.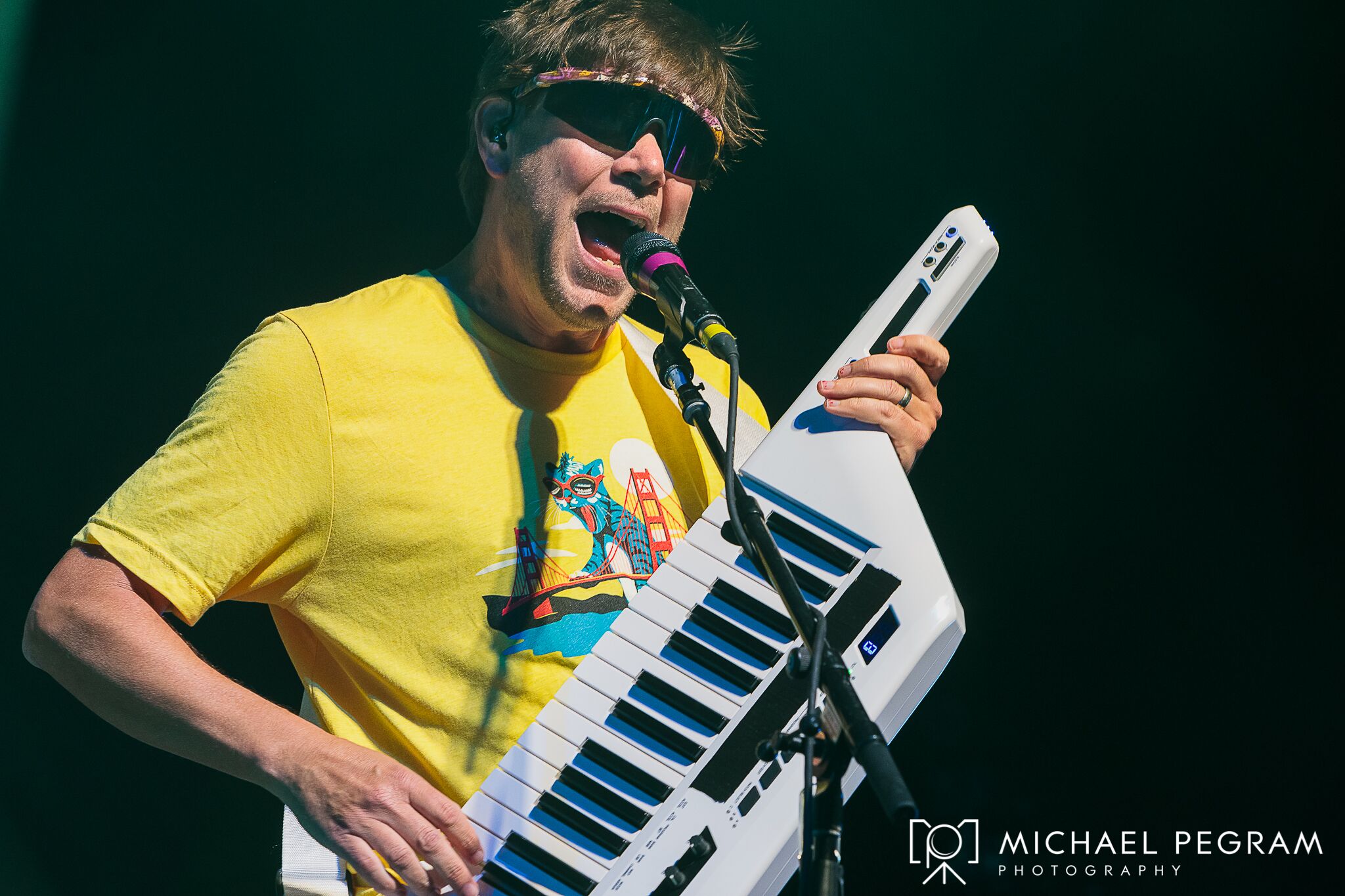 Ending the first set came an epic "Rivertrance," with the first of two special guest appearances. To the complete surprise of everybody in attendance, legendary Nigerian percussionist Sikiru Adepoju (a collaborator of Mickey Hart and Airto Moreira amongst many others) joined in on a drum trio amplified by Kang's trippy fiddle intonations. The dancy conclusion to the first set gave the band and crowd a breather. It was noticeably sold-out, but and everyone took care of each other. With the second set came another unpredictable sequence beginning with Billy addressing the crowd to introduce an unlikely guest in Jerry Harrison. The guitarist formerly of Talking Heads fame led SCI through a raunchy cover of Grateful Dead's, "I Need A Miracle," in honor of the Dead's (and Kang's) late beloved lyricist John Perry Barlow. Barlow's songs such as "These Waves," "Is What It Is," "Just One Story," became instant prototypes in their cannon, and the tribute was timely in honor of what would have been his 71st birthday.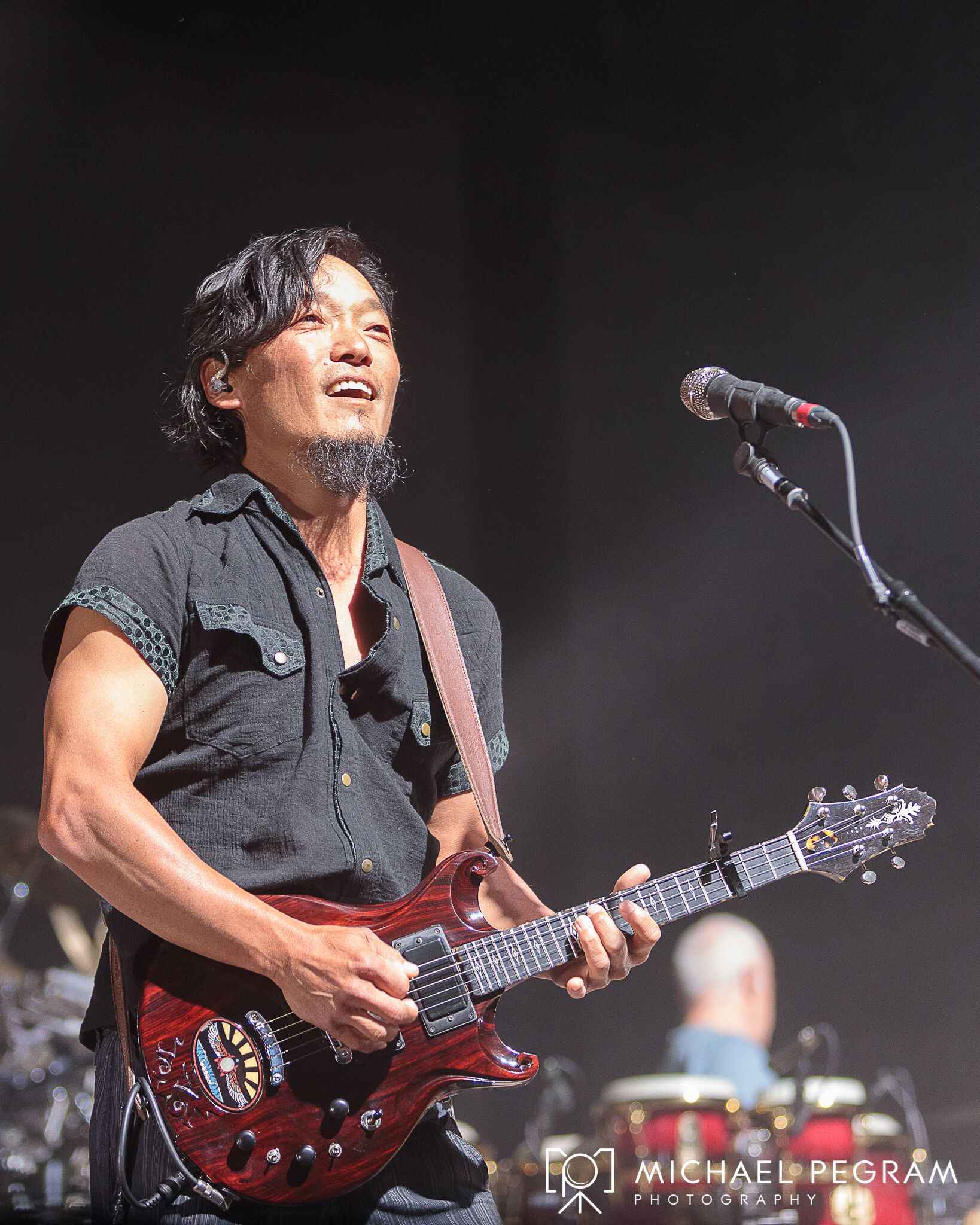 Next came an exploratory "Howard," another homage to a dear friend of theirs Howee Barban. The band belted "Howweee," in place of Howard in his honor. Afterwards, Billy revived a wild "group hoot," which led into a subdued yet groovy "Big Shoes," allowing Nershi the first true lead that evening. The definitive chiller then segued into "Tinder Box." Afterward, Kang took a moment to address the crowd and speak vaguely about losing a friend in the great beyond. The inspiration of that loss led them into "The Woods." Then Moseley laid the familiar foundation of his crowd pleasing "Sirens," featuring Jason Hann's ska-skat monologue with a triumphant changeover into a showstopping rendition of "This Must Be The Place (Naïve Melody). Strangely enough, Talking Heads member Jerry Harrison who recorded the seminal tune on Speaking In Tongues, did not rejoin Cheese in their storied cover. The tempo picked up towards the grassiest moment of the night which led to a brief but exhilarating "Remington Ride," into the blistering set closer of "I Know You Rider -> Stir It Up -> I Know You Rider." The crowd-pleasing finale gave Cheese a shining encore moment to close the run with the title track of their newest album "Beautiful."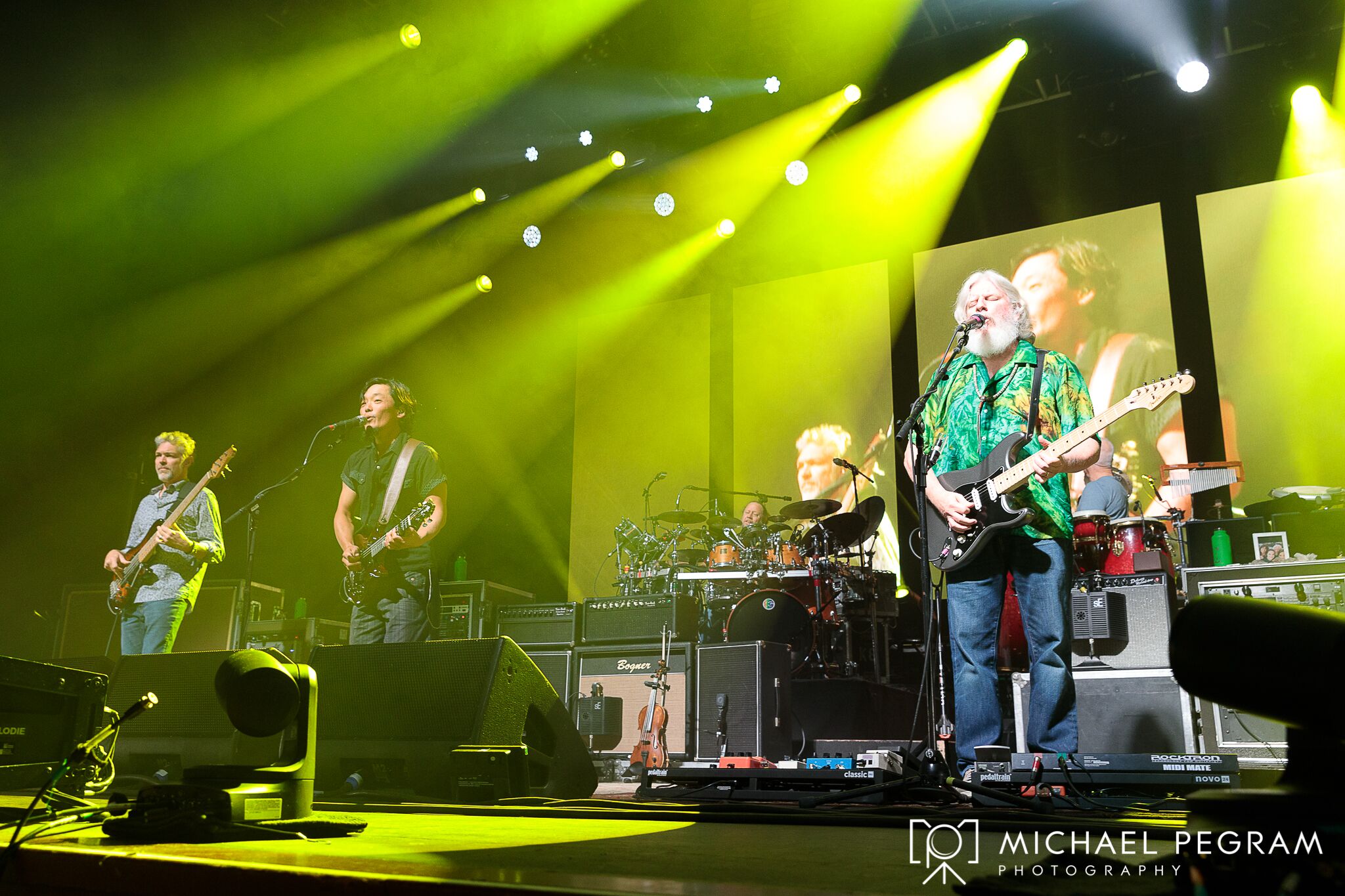 For years The String Cheese Incident has welcomed Grateful Web and it was a delight to join in that blissful feeling again, nonetheless an inspired wrap up of an extraordinary tour.