Saturday saw some true veteran acts of NedFest returning for the 14th year. San Francisco jam-band New Monsoon returned to Colorado after an extended hiatus from national touring (people get married, have kids, you know?) I used to see New Monsoon a few times a year in Colorado back in the mid 2000s. Something about their open approach to songwriting and jamming made them a solid mainstay that I was sad to see semi-retire from the road. Their return to NedFest was well received to say the least. I would never omit the opening band for the day. They were just so damn good.
Fruition out of Portland, Oregon was a band I admittedly had not heard of until NedFest. They had a devoted fan base represented, many who swore by their sound and spoke of gigantic sold-out shows back West. When they started their opening noontime set, I quickly realized this was no hype, but reality. Fruition reminds me of certain elements of some of my favorite Jam-Grass outfits, but really has an honest and hardworking approach and ethic toward their music. Fruition does not "play by the rules". Their music is genre bending and bold. What a killer way to start the day. I was particularly impressed with the vocal abilities of guitarist/mandolin player Mimi Naja who really hit those high notes and will undoubtedly be noted as the strong sole-female in the band. Since 2008 the band has been building a name and a following and the NedFest early crowd enthusiastically welcomed their music.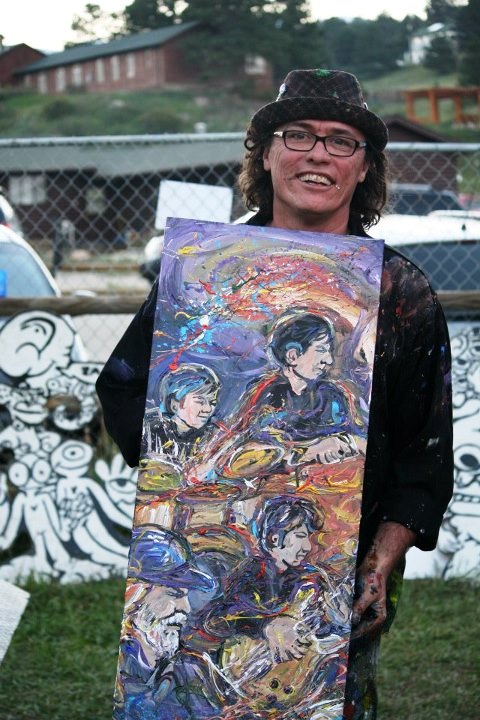 Various tweener sets throughout the day made for little gap in music onstage. My favorite of those sets was Magnolia Row, who actively tours on the Front Range and it was a pleasure to listen to a few of their tunes. Bassist Greg Garrison also of Leftover Salmon amongst countless other respected bluegrass happenings was a special surprise to see pop out and play. Very cool. One of my old staples, New Monsoon, returned for their third NedFest appearance (the last being five years ago). San Francisco veteran act returned to Colorado and reminded me why I used to never miss one of their Front-Range shows. Guitarist Jeff Miller's heavily psychedelic yet forwardly progressive style of soloing makes him truly one of coolest guitarists to watch his finger work. Guitarist/Banjo-man Bo Carper brought his earthy rhythms that fuse seamlessly with Miller's electric lead-work. Bassist Marshall Harrell, drummer Michael Pinkham, and killer key-man Phil Ferlino played their asses of for their whole NedFest set. A surprise breakout of Neil Young's Cinnamon Girl highlighted their high-energy performance. Honestly these guys could have killed the headliner or late-night slot regardless. I hope they continue to tour through Colorado in the future, as I always seem to get something new every time I see them.
Carper said some kind words about Michigan Mike and set the tone for another NedFest alumni, Hot Buttered Rum. These Georgia boys love playing in Colorado, ragging their legendary New Years Eve runs multiple years running. It was a natural addition to the Saturday NedFest lineup. They really are a band that builds off of the raw enthusiasm of their crowds. The best Butter shows usually soar from the Launchpad of their crowd connection. About this time the venue began to fill out more. The USDA Biking Race closed the bottom of Boulder Canyon from noon till 1:30, undoubtedly causing backup for many folks making their way toward NedFest. Around Butters set was when the crowds really showed. I always have a great time when I see these guys, and am especially impressed by bassist Bryan Horne's abilities on the standup bass. It's very challenging to take the lead with an acoustic standup and Horne over the years has always been one of my favorite bass players to see perform in the scene. Horne along with Aaron Redner (fiddle), Erik Yates (Banjo, Woodwinds), Nat Keefe (Guitar), and drummer Lucas Carlton brought afternoon NedFest energy level to the highest heights.
After Hot Butter Rums bar-burning evening set, it was time to yet again up-the-ante. Jimmy Herring is adoringly known in the live music world as many things. One agreed upon universally is that he is a virtuoso of his guitar. He blends different styles and genres seamlessly without much regard to "what belongs where" and more about musical fluidity. Grateful Web had the exciting opportunity and got him for an exclusive interview talking about his brand new album, "Subject to Change Without Notice", where he explores all favorite edges of his musical universe. Jimmy is taking a break along with the rest of Widespread Panic this year, so it's a perfect time for the album, and a tour. The tour kicked off with five Colorado dates, making NedFest the third date on his tour.
Jimmy showed up with old favorites Jeff Sipe on drums (him and Jimmy date way back to the Aquarium Rescue Unit days) and Neal Fountain on bass. Matt Slocum joined on keys to complete the quartet. I knew some of Jimmy's favorites and saw his first solo tour a couple years back. This time around, with the new album and other unheard arrangements, things got crazy. Jimmy opens with an instrumental of Led Zeppelin's "Since I've Been Loving You" and absolutely shreds the thing up/down/sideways/forwards. Herring is so great to watch perform because he's as big of a music geek as his fans and in turn loves taking chances with unusual covers and difficult arrangements. From then on the set got wild. Cuts performed off of the new album included "Within and Without You", a homage to George Harrison and Indian music, "Ms. Poopie", an old funk bar-burner, and an unexpected instrumental cover of "A Day in the Life" where Jimmy played guitar in place of Lennon and Starr's original vocal parts. How cool! When I caught up with him after the show he admitted that it was a bit of a risk, but he had always loved Jeff Beck's take on the track, and tackled it himself. Aside from being a true blossoming guitar god, Jimmy always takes time for his fans, and held a meet and greet after his performance.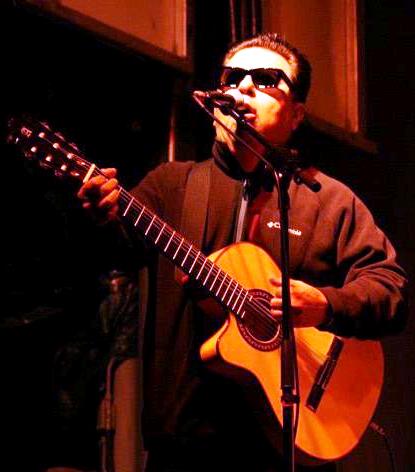 If nothing could top Jimmy's set, NedFest 2012 gave it a pretty good shot with legendary Mexican-American Rockers Los Lobos. They weren't announced until about a month before the festival. The multi Grammy award-winning act has been intact since 1972 performing thousands of shows through thick and thin. David Hildalgo, Cesar Rosas, Conrad Lozano, Louie Perez, Steve Berlin and Enrique Gonzalez need no introduction and were given proper respect by the NedFest crowd, as they emerged onstage with a completely acoustic getup. Conrad Lozano even had a gigantic Mariachi-style bass guitar. Regrettably I cannot say which traditional tunes they tackled for the first part of their set, what I can say is that you could hear a pin drop. The audience was in awe and totally caught off guard. These rockers took the unplugged approach on an entire tour last winter and are obviously keeping it as a staple part of their set. For this Deadhead another highlight of their set was a bouncy cover of Garcia/Hunter's West L.A. Fadeaway. The Los Angeles born band gave its homage to Jerry to the delight of the entire crowd. So much history with this band and how cool that NedFest not only got them to perform but kept it hush-hush until close to show time. Who knows what their reasoning was, but they surely did pull the largest crowd of the weekend and had everybody entranced with their Chicano style of rock'n'roll Tex-Mex.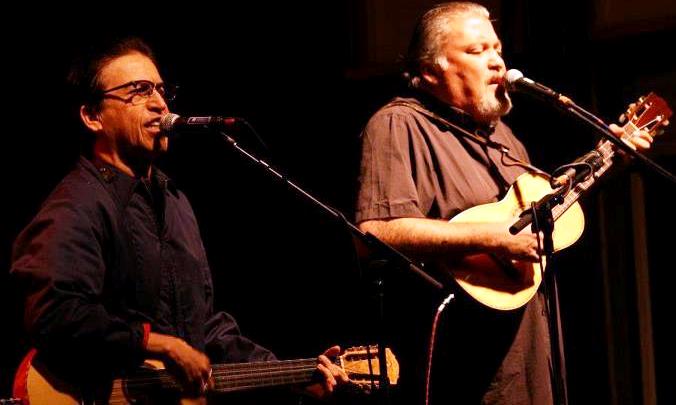 Los Lobos topped off my favorite night act-for-act of the NedFest 2012 festival. So many different styles and musical intentions on one stage. This tight-nit festival always had a knack for mixing things up lineup wise. This year was one of the best. Stay tuned for full Sunday coverage with photos and all.