San Diego-based rock band Dirty Sweet has been heavily touring the US and Europe, turning audiences onto their latest release, Of Monarchs and Beggars.  The five-piece blues-infused rock band offers original lyrics, intricate guitar riffs, and melodies that somehow have a familiar feel to them. Not a tribute band that tries to recreate a classic rock band's feel and nuances or even a cover band, Dirty Sweet comes by their retro sound quite honestly.
Background and Influences
"We're not a classic rock song band. That wasn't the intention," says Nate Beale, one of the guitarists. However, he does admit that classic rock had a heavy influence on him personally and on his guitar technique. His dad introduced him to the music of all of the rock legends. "I grew up on this stuff," he says. "When I first started playing guitar when I was twelve years old, I was learning how to play Jimi Hendrix and Led Zepplin and all those classics."
All of the other band members also were nurtured on classic rock. "It's just kind of something that has always been in our bones," says Beale.  Even vocalist Ryan Koontz, who had never been in a band before Dirty Sweet, was influenced by classic rock.  But Beale quickly adds, "I think we're just all music lovers. We like anything. It doesn't have to be rock and roll. It can be jazz or folk or whatever, without any boundaries as far as time periods."
That eclecticism is evident in the performing history of each of the band members.  Originally from Detroit, Beale was in a three-piece pop band called Moods for Moderns where he played guitar and was their lead singer.  He met Mark Murino, the other Dirty Sweet guitarist, and Chris Mendez-Vanacore, the drummer, who had formed a band called Lovelight Shine after they broke from indie emo band Jejune.  "They kind of sounded like Queen meets Guns and Roses, definitely all the old influences," Beale says. "We did a US tour, my band and their band, and we just became friends. When both of those bands dissolved, I picked up and moved to California."
Murino and Mendez-Vanacore were already pulling Dirty Sweet together by the time Beale arrived in late 2003. They brought in Shaun Cornell from roots-rock band Convoy to play bass, and Ryan Koontz, a San Diego transplant from Spokane, WA, was tapped to sing.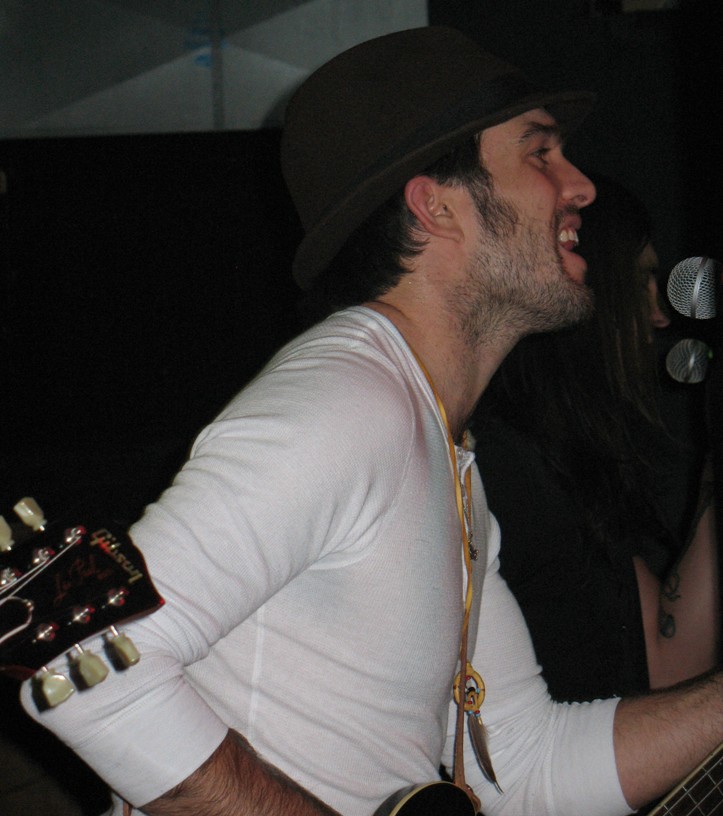 "There was a little bit of process, trying to figure out what our sound was, how we write together and what the dynamic was," Beale recalls. "It actually took a little while to figure that out. We went through a lot of songs that we ended up getting rid of to really find what our sound was."
But what happened as the band congealed was this classic rock sound. "Ryan has his voice, and I play guitar the way I do, and Mark plays guitar the way he does, and Chris plays drums the way he does," says Beale. "When we get together and we play the way that our styles are, it just sort of comes out the way that it does without trying to force it. Somehow, it all just kind of happened naturally." Beale also notes the danger of trying to artificially be something you're not. "When you try to force it, you can sound contrived or fake.  You just let it happen, without sitting down and saying, 'Guys, let's write a song that sounds like Led Zepplin's 'Whole Lot of Love.' You don't want to do that. No band wants to do that. What's going to happen then is you're going to write a really crappy version of that song."
The sound that came out does have a lot of vintage flavors. Koontz' vocal delivery moves from Robert Plant to Freddie Mercury to a deep Cher. There's a big sound there that is pop and rock. But the instrumentation, however, is really what moves this band. It's driving, but controlled, and so teasingly familiar.
Bearing a name from a line in T Rex's staple, "Bangagong," the band realizes that though the label "classic rock" will automatically engender a lot of fans, it will also turn off some. "I feel like in some respects in a lot of circles that term is almost a bad thing," Beale says. "Thirty years of music have passed." And, he and the other band members are also colored by all of the music in the decades between then and now. "I love some stuff like Squeeze and some 80s pop and the Clash, even the 90s bands and grunge. A lot of us listen to heavy metal. We have a lot of influences.  But I think it's that common ground you find in a band. What's the common denominator here? What can we agree on when we start to play? Usually, it's just blues-based rock and roll with soulful lyrics and a good groove."
Writing and Recording
Koontz writes most of the lyrics while the rest of the band hones the song structure and tweaks the arrangements.  "Sometimes, we start with a guitar idea that Mark has or I have or maybe I have a whole song written or vice versa.  Then, at other times, we'll get into the practice space and start jamming and we just piece together stuff," Beale says. "We try to find those parts that we like. We try to find the groove of the song, the meat and potatoes of it, so to speak, and then flesh it out. The good ones usually write themselves pretty fast....It's like an interview with Keith Richards where he said that the songs are just kind of floating around and you have to tune into the right channel and pick it up, kind of pull it out of thin air. The ones that you do stick around. The other ones that you work too hard on, you end up ditching them after playing them for six months or so."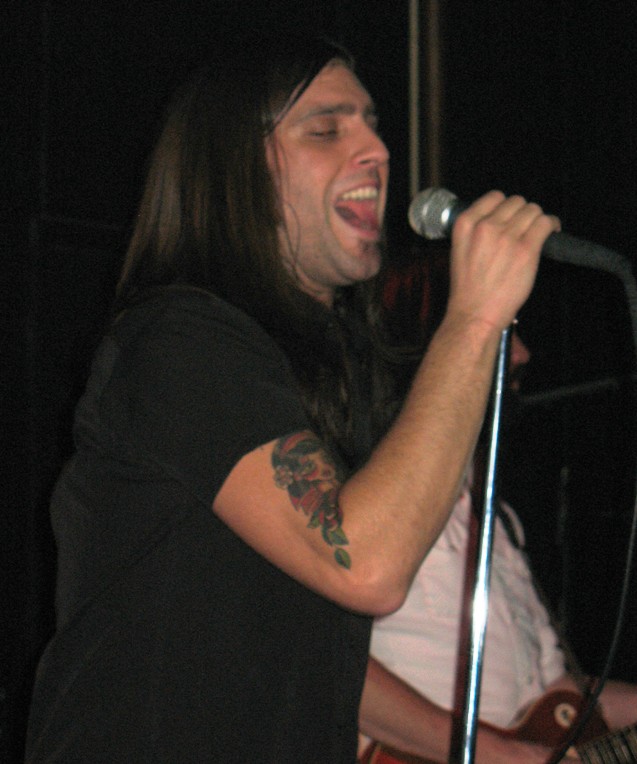 What they are turning out as evidenced by Of Monarchs and Beggars and their extensive national and international touring is audience pleasing. Their blend of catchy hooks and singable choruses has had fans humming long after they leave their shows. Of Monarchs and Beggars is their first full-length album. In 2005, they released a five song EP, just to have something in concrete form.
Though they had previously recorded Of Monarchs and Beggars with an outside producer and an outside engineer, they ended up redoing the whole thing in bassist Shaun Cornell's studio, The Blue Roost. "We're definitely very fortunate that Shaun owns his own studio.  Not only does it save us a ton of money, but he also has all the best gear. It would have cost us tens of thousands of dollars to record what we did. We were able to do it for free and do it on our own time, no outside influences," says Beale.  "We had actually recorded our record probably three weeks prior. It just didn't sound good at all to us. We ended up ditching it." During the three weeks between scraping the album and going into The Blue Roost, they wrote a new song and polished it.  "Then we  went back and did it ourselves.  We decided that we could do a much better job and we did." Then they had an experienced professional mix it. "It was mixed by a fellow out of LA. He had worked on Pink Floyd's Momentary Lapse of Reason and Madonna's Like a Prayer," says Beale. "We were fortunate enough that our good friend AJ who put out our record was friends with him so he cut us a really good deal."
With this new CD in tow, Dirty Sweet has been steaming across the country introducing new fans to their sound. The strength of their live show, which is being brought to grassroots America, is indeed catching on. Their recent appearance in a new venue, the Crosstown Lounge, in Grand Forks ND, had them cooking up a hot show for locals who were so taken by the band's music and their friendliness that they kept sending up shots to the stage.
When they return to these venues in the coming year, you can be sure that their audiences will be growing as the band continues to write and perform.