Last weekend Elephant Revival returned home for a sold-out two night run at the Boulder Theater in Boulder, Colorado. The set of shows was called "Birds of a Feather Autumnal Ball". The band Horse Feathers from Portland, Oregon kicked things off on Friday and opened for Elephant Revival.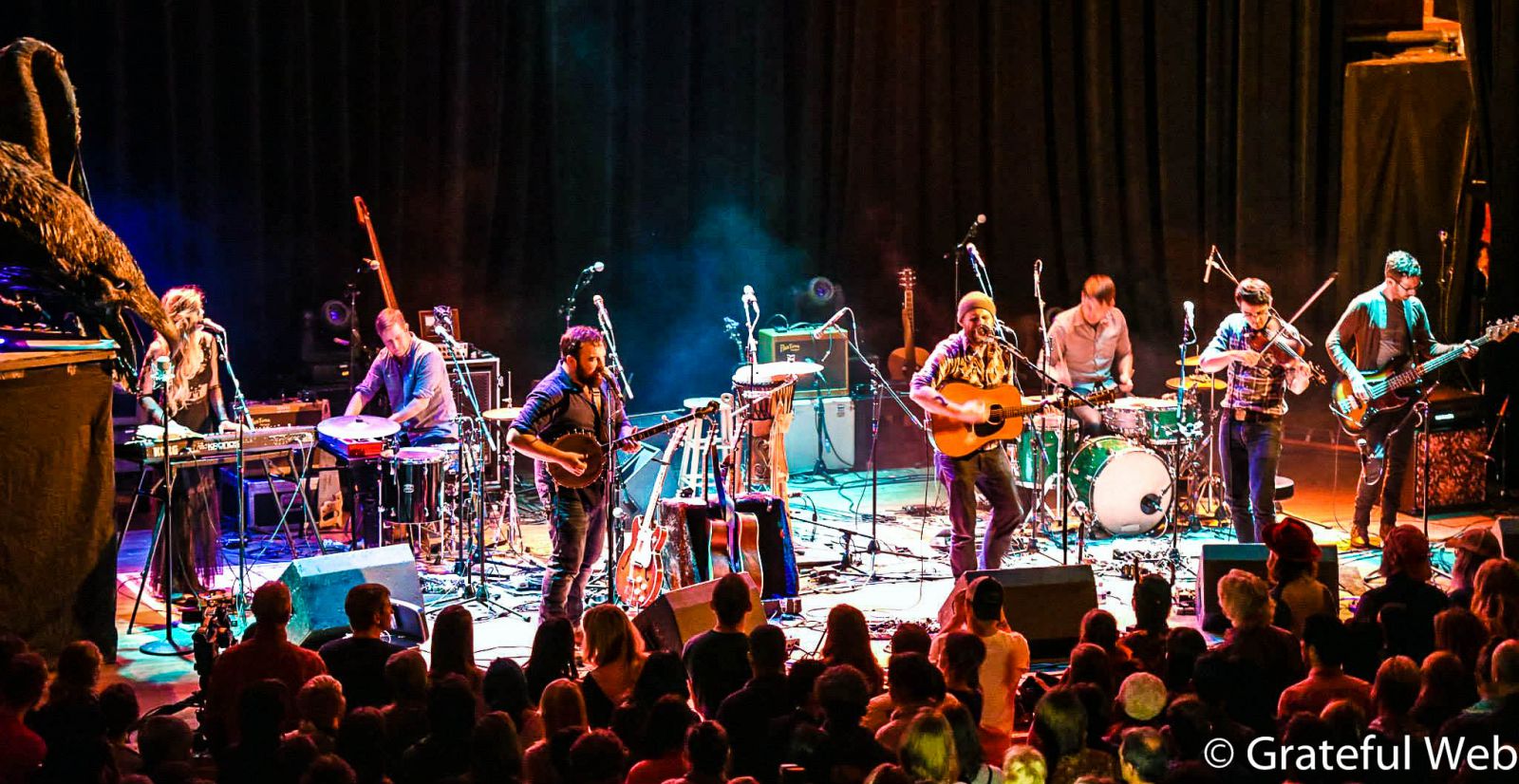 Elephant Revival, originally from Nederland, Colorado, is a quintet that I find hard to describe but easy to love. They carry a humble, yet powerful energy with them that I haven't seen in any other band. Their sound is so delicate and gentle - making the heaviness and soul in their music impossibly real. It's music to share with your parents, your friends, your lovers and your enemies. Elephant Revival is as soothing as they are entrancing.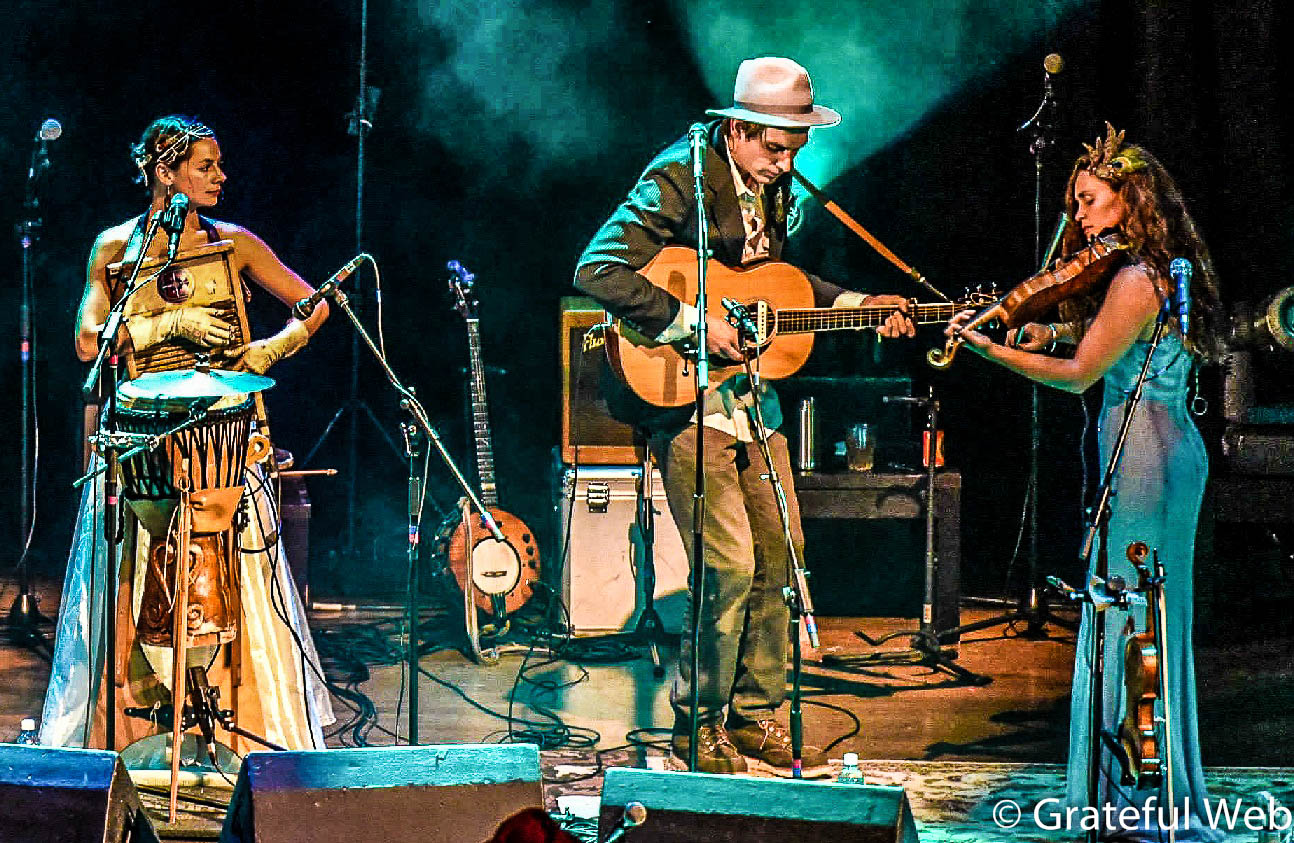 Friday night's show was outstanding. Boulder Theater is smaller than most venues, and Elephant filled the space very well, making for an intimate show with an intimate band. As with most Elephant shows, the crowd was respectful and easy going. The venue, though sold-out, was not overly packed. About halfway through the show during an instrumental song, two acrobats joined the band on stage. The whole band watched the acrobats in amazement, as they continued to play in awe of the other performers sharing the stage. It reminded me of aerial silk dancers I saw at another Elephant show in Colorado.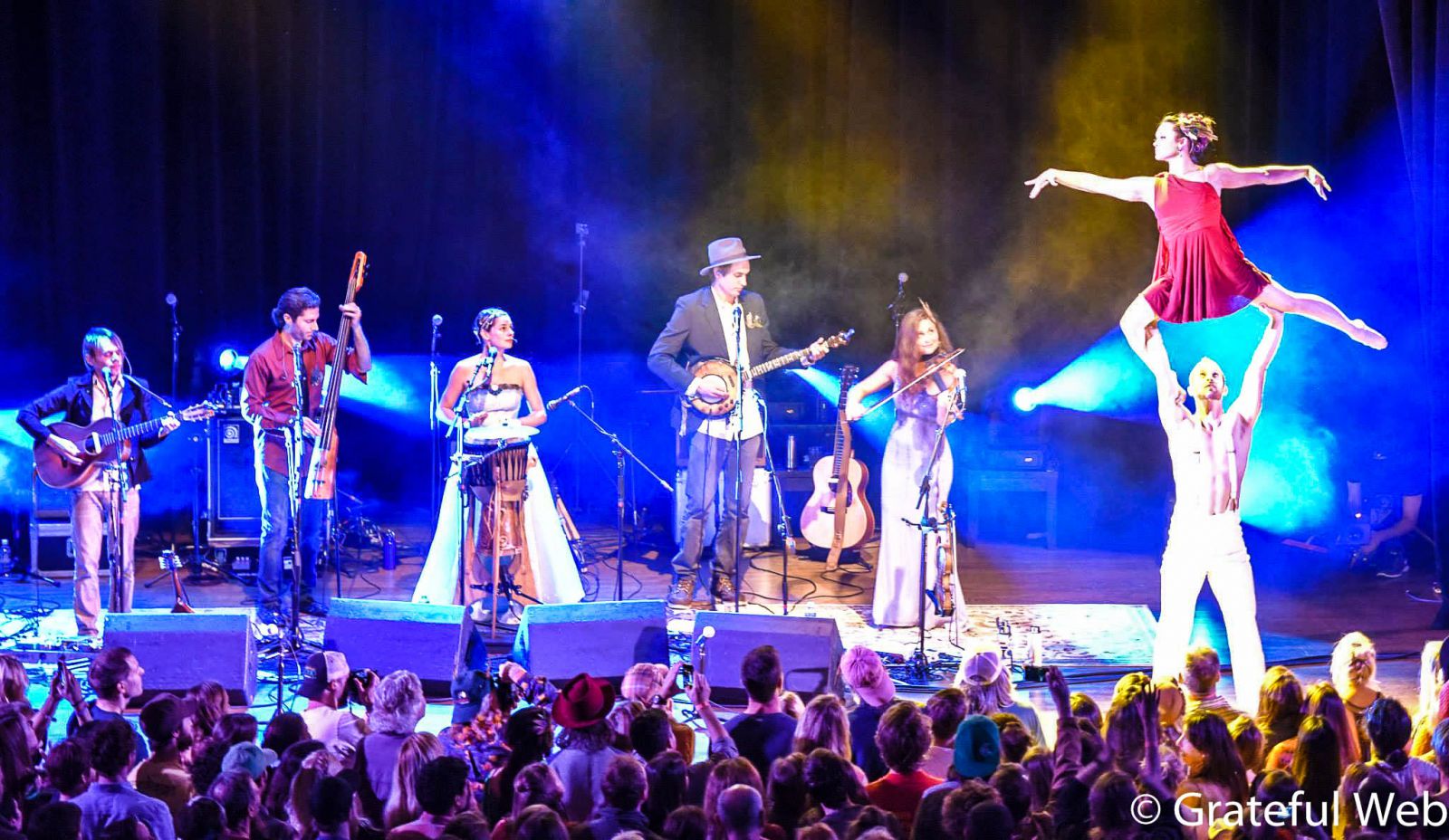 They played favorites Ring Around The Moon, The Pasture, and Jet Lag Blues.  It was, as usual, a truly beautiful evening with a beautiful band. It was easy to sense the excitement Elephant had playing so close to their hometown, so close that I'm sure it almost felt like home. Although I don't conventionally like slower, softer sounding bands like Elephant, I will always love this band and see them whenever I can.