The fiftieth anniversary of the Summer of Love is among us. Country Joe McDonald's music was a cornerstone of those times. Whether you know him best from his iconic Vietnam protest anthem "I-Feel-Like-I'm-Fixing-To-Die Rag" or have dug deep into his brilliantly diverse Country Joe & The Fish seminal albums, including the aforementioned title album and Electric Music for the Mind and Body, all of the above happened in 1967, fifty years ago this summer. We couldn't resist the special opportunity to talk with Country Joe about fifty-two years of prolific songwriting, inspired compositions, and the artist he's become.
GW: There's been lots of exciting recent activity. First, there's your new album 50, which was released on May 19th on Rag Baby Records. It's a milestone representing fifty years since your iconic breakthrough albums with Country Joe & The Fish. Where does this music find you in the current? What inspired the recording and release of this new album?
JM: It's quite surprising to me that this album actually came out. It spans about fifteen years as far the compositions are concerned with about two years of production time. I had solo songs recorded and knew Michael Rosen; an engineer I'd worked with, had a studio in Berkeley. I went in and began to record what was a solo project at the time, but certainly not an album. Much to my surprise I began writing and had a couple new songs, and thought maybe I'd record those songs too. Then over a period of several months, it occurred to me that I had an album's worth of material.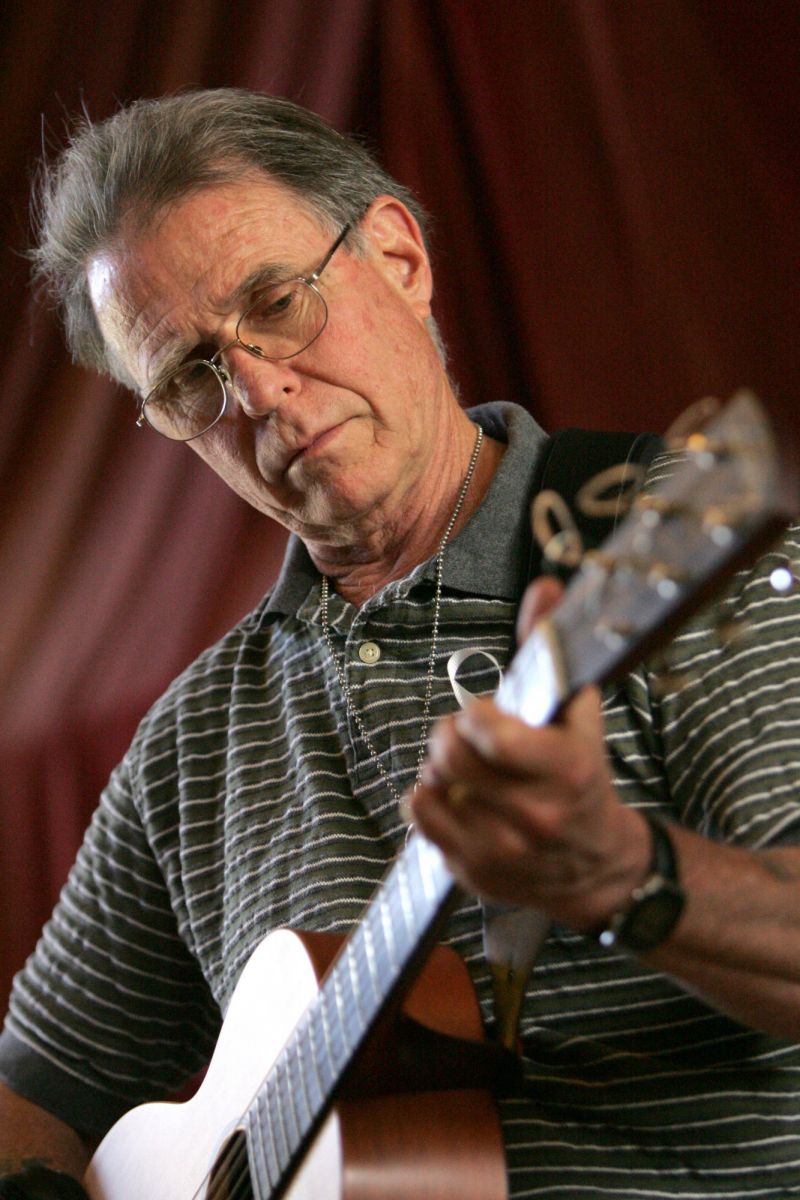 About ten years earlier, I was part of a package show of Sixties performers, performing with Paul Kantner, and the group Jefferson Starship. Playing with them at that time was the drummer Prairie Prince and this singer Diane Mangano, who was singing Grace Slick's part. We were all sound checking at some venue in New York. I remember when I was doing my solo sound-check. I just started playing a Country Joe & The Fish song off of the first Country Joe & The Fish album, which is a very esoteric and difficult song to play. All of the sudden Prairie Prince who was also onstage began playing drums, and then Diana started singing along with it. That impression stuck with me for all of these years, and I promised myself if I ever recorded another album, I would like them to perform on the album.
When I was putting together all of this material, I called Prairie and asked if he wanted to play drums on a few of the tracks and he said, "Sure!" Then I called up Diana, and she said sure also. Even though the album is titled 50, it's actually been fifty-two years since I recorded my first album, before Country Joe & The Fish. Back in 1965 in Los Angeles, I recorded an album with a guy, I went to college with Blair Hardman also played guitar, and we made this album as I was leaving Los Angeles for the Bay Area called Goodbye Blues. He played on that album with me, and we only made ten copies. I thought, "wow, what if Blair played on this album now? It's been fifty years!" He has this recording studio in Cotati, California called Zone Music, and we'd stayed in touch over the years. He was in. Then Michael Rosen told me he knew this guitar/string player James Deprado and thought he'd be good at playing my material.
From there we had the beginnings of an eclectic Country Joe album, I wanted it to span a few different styles people have heard me do, like the solo acoustic from my Woodstock set or a full band with psychedelic instrumentals. I also wanted it to be an album. What I mean by that is an album that you listen to, and like the whole thing, like Eat A Peach or Sgt. Peppers, or Electric Music for the Mind & Body.
GW: This is a very layered reckoning here. It's monumental to have this out of semi-retirement. It's vast and does look back to your stylistic history, but there's lots of contemporary aspects especially in the topical songwriting.
Speaking of which, do you feel there's a lack of protest music that's out there, considering the circumstances? Why do you think the young people of the sixties were more outspoken through the music?
JM: The mythology is that there was a lot of protest music out there at certain points, like the late 1960s for example. In actuality, protest music has always been esoteric. Since I was the only person writing protest music pointedly about the Vietnam War or the President I got a lot of attention. Most of the music that was considered protest music was generalized in the subject matter. I tend to write specifically in my subject matter. I call them topical songs, which is what they're called traditionally in American music, in other words, they specifically dealt with topics.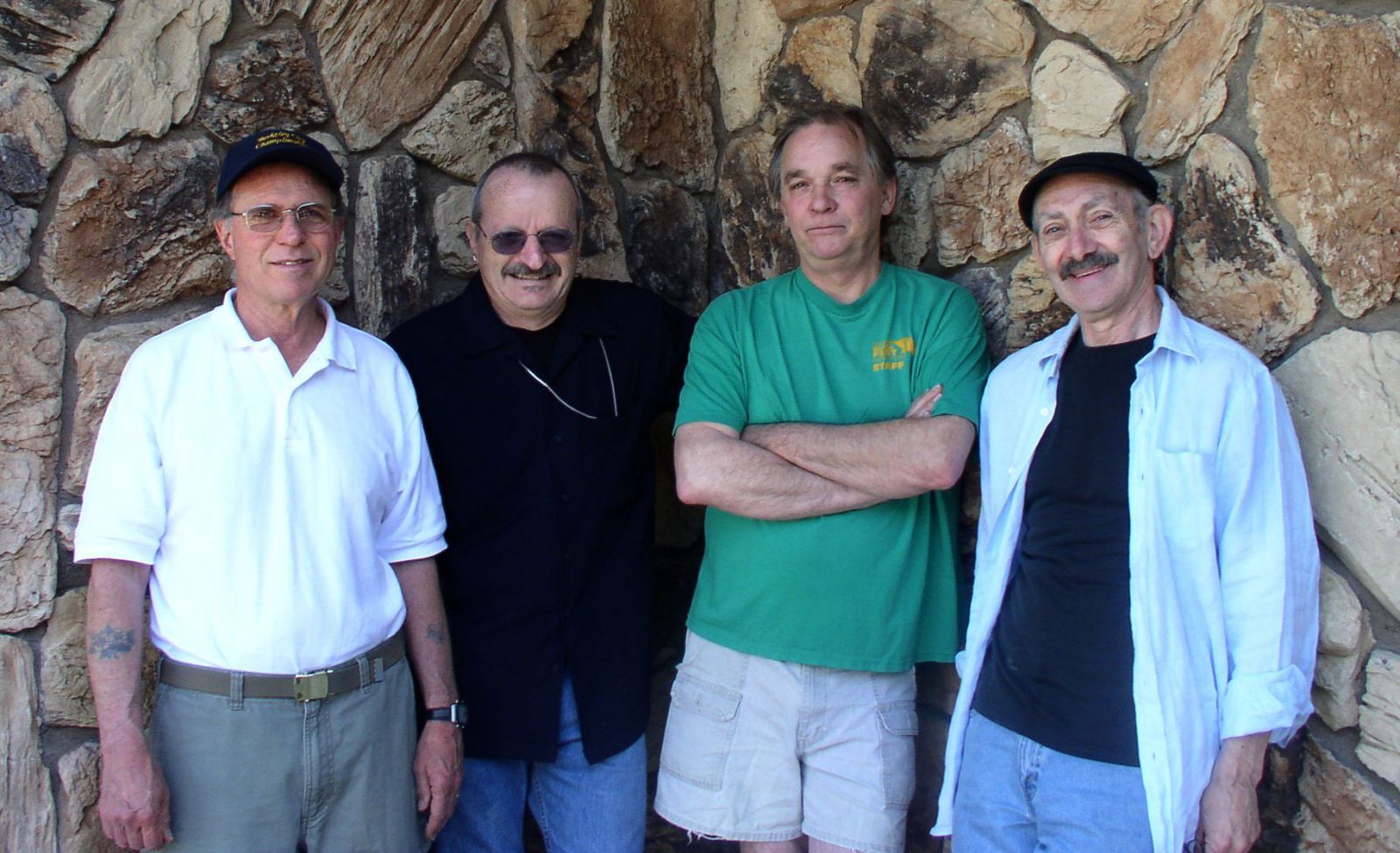 Regarding 50, I'm really happy that I got "Era of Guns" on there. I invented that term twenty years ago, and I've been thinking about that topic that whole time. Another interesting thing is that I used five different guitar tunings throughout the album. The different tunings I decided to try create different songs. "Era of Guns" was the result of one of those tunings. I was so happy. Finally, I had written a song about this commonplace obsession and the violence surrounding. I also historically have been a supporter of whale protection. 1975 was my save the whales album, Paradise with an Ocean View. I stayed in contact with those people, wanting to help save not only all marine mammals but also orcas. The film Blackfish-inspired me further. It inspired me to write my first songs in at least a year or two. I wanted to present those songs in a sparse Country Joe way.
And regarding protest music, hip-hop was very much protest music in the beginning. The music industry has changed. Now they don't want anything topically besides love and sex, which traditionally pop music in America has been about. I think this is a particularly terrible period for songwriters. What the industry does is it takes one phrase or verse and plays it over and over to create atmosphere, rather than telling an actual story. Occasionally there's an exception. I think Green Day's American Idiot was the last specifically protest-oriented album. It comes in waves, and the industry is not supportive of topical or protest songwriting. I am amazed that of my generation I am the only person that has in my material and from the stage supported specifically military veterans, the environment, and animals.
GW: In classic Country Joe & The Fish there's so much texture in the spirit of the music. There's love, melancholy, embrace, all of those primal emotions and feelings.
What do you like to bring into your performances now from those times? What has evolved in the way you used to write be it musically or lyrically?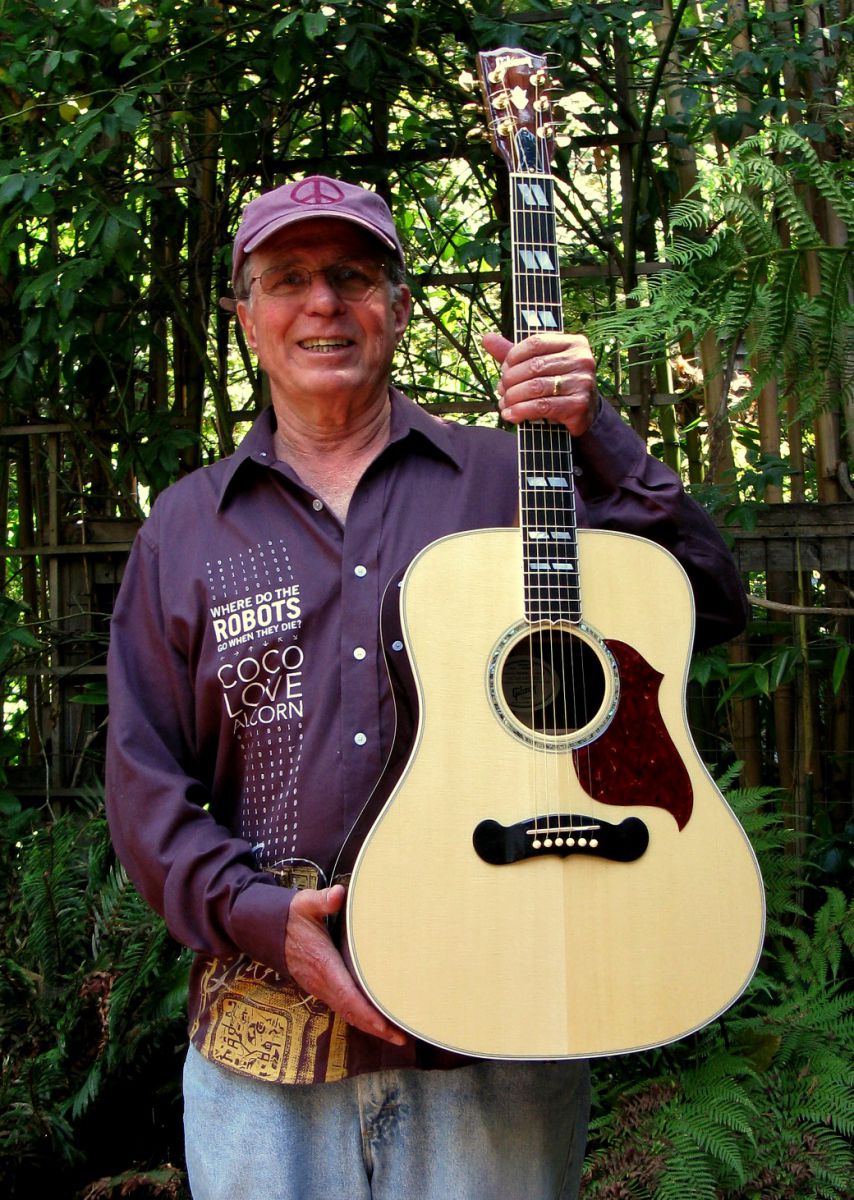 JM: I've always used music because I was uncomfortable in my skin. I've written to make myself feel comfortable, and music has been a friend of mine. I didn't really know how to talk. In the last decade, I've gotten a lot better about communicating, just talking. The urgency of writing material to express what I was feeling isn't quite as strong as it was before. I still do it the same way, and it is magical. If I get an idea, like a friend of mine is having a troublesome relationship problem, and it interests me, I'll think about it, and I'll write a song about that love and try to get the music and lyrics that match it.
If I'm concerned about a certain issue like gun violence or focused on a certain project, like when I did the tribute to Woody Guthrie, then I'm engaged in that. Otherwise, I'll wait around until I get inspiration and the muse strikes me. I don't write fast, I write slowly, and for the most part, I want my stuff to make sense. I take time with stuff like rhythm scheme. I've never made any music with an audience in mind, in the sense of trying to sell a sound, which is my weakness with the pop markets. I've never managed to do that and don't think I ever will.
GW: Still your music is continually admired and has touched generations of listeners, and this new album has a stacked lineup of musicians and is definitely an album, in that cohesive sense.
You've been playing more shows this year too. In this Electric Music Band, which is in part a tribute to your pivotal album Electric Music for the Mind and Body. You had a show in San Francisco and have upcoming shows in Mill Valley and Berkeley. It's also the fiftieth anniversary of the Summer of Love. Have you pursued further involvement with the various celebrations and tributes that are going on in the Bay Area?
JM: Not very much. I participated in a museum event in Berkeley in May. I've been out the mix since Country Joe & The Fish is not considered in the mainstream as one of the major acts compared to acts that had really big hits and sold stuff like Janis Joplin, Jimi Hendrix, and the Jefferson Airplane. I was working with the Berkeley Historical Society for an upcoming exhibit that will be on display for six months at the end of the year, about the music of Berkeley in the decade of the Sixties. Berkeley had its own music.
I was working with Alec Palao, who did the liner notes for reissues of the first two Country Joe & The Fish albums, and I found out that he was a solid bassist and had been played Sixties material with other people for a long time. It just so happened I wanted to raise money to put on this benefit show that's coming up I asked him if he had a band he could put together. He asked me why don't I just sing, and why don't we just make it a band playing Country Joe & The Fish material. I said, "Really? Okay!" People really seemed to like it and it, turned out well. The players were outstanding, they played that music terrifically, and my agents been telling me for years how people perform these albums from beginning to end and that I should perform this album. Country Joe & The Fish people would never get together and perform; Alec said we could easily get together and make it happen. We did a lot of rehearsing, and there you have it, much to my amazement. They do such a great job, and people seem to be enjoying it.
GW: I agree. These talented musicians are clearly giving their all and deeply care about your classic albums with Country Joe & The Fish.
I was far too young to have been at the Woodstock Music & Arts Festival in 1969. I discovered your legendary acoustic performance through the lens of Michael Wadleigh's 1970 documentary film that captured the modest folk festival turned counter-culture reckoning of the ages.
What feelings resonate with you all these years later? What do you recall of those moments?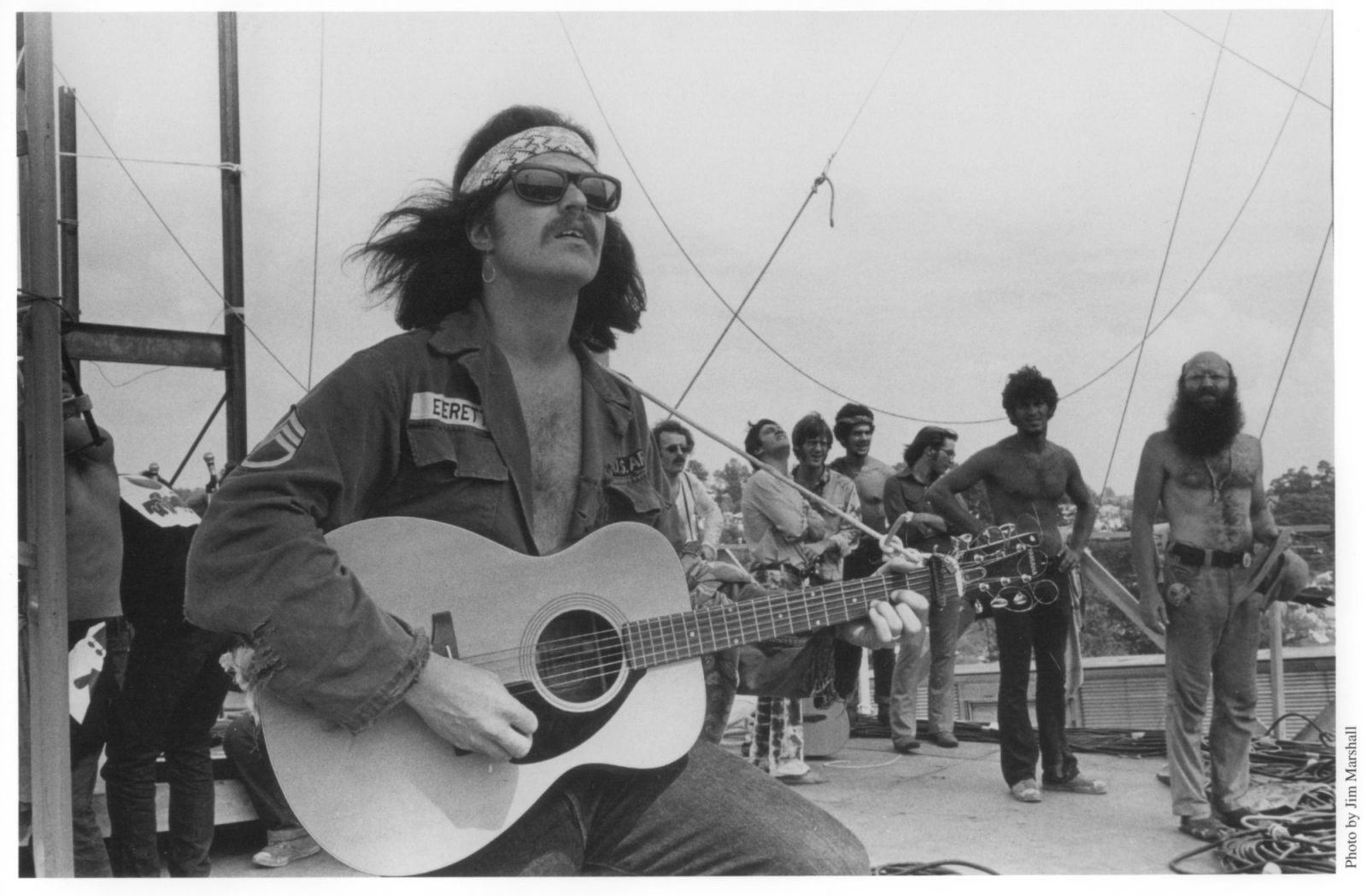 JM: The performance itself was an accident. I was sitting onstage, and they basically forced me to go out there with my guitar and play. Nobody paid any attention to me until I did "The [Fish] Cheer," and the "Fixing-to-Die Rag." And my solo performance got me into the movie. That was just fate or something; it was not planned at all. I did perform with the [Country Joe & The Fish] band, playing bass, but that solo set was just filling time because Santana was late getting to the stage.
I do remember the performance. I love outdoor open-air shows. The vibe was really wonderful, and it was sunny. Everybody was having a wonderful time, and I was astounded that they knew the lyrics and that they stood up and responded, it was really surprising to me. I am really proud I gave a voice to Vietnam veterans, which I was the only person doing consistently through the music. We needed a song and an expression of our rage about the Vietnam War, which was killing us. Thanks to Michael Wadleigh they recorded it, put it in, and titled the lyrics with a bouncing ball. It was just another surprise in my life. It enabled me to go on as a solo performer and make a living.
GW: It is truly a reckoning of the times. The summer of love and the original Country Joe & The Fish albums are fifty years old. The release of 50 and these current Electric Band performances are a wonderful way to honor the milestone. Thank you so much for taking the time to speak with us. Grateful Web is a huge supporter of your stuff!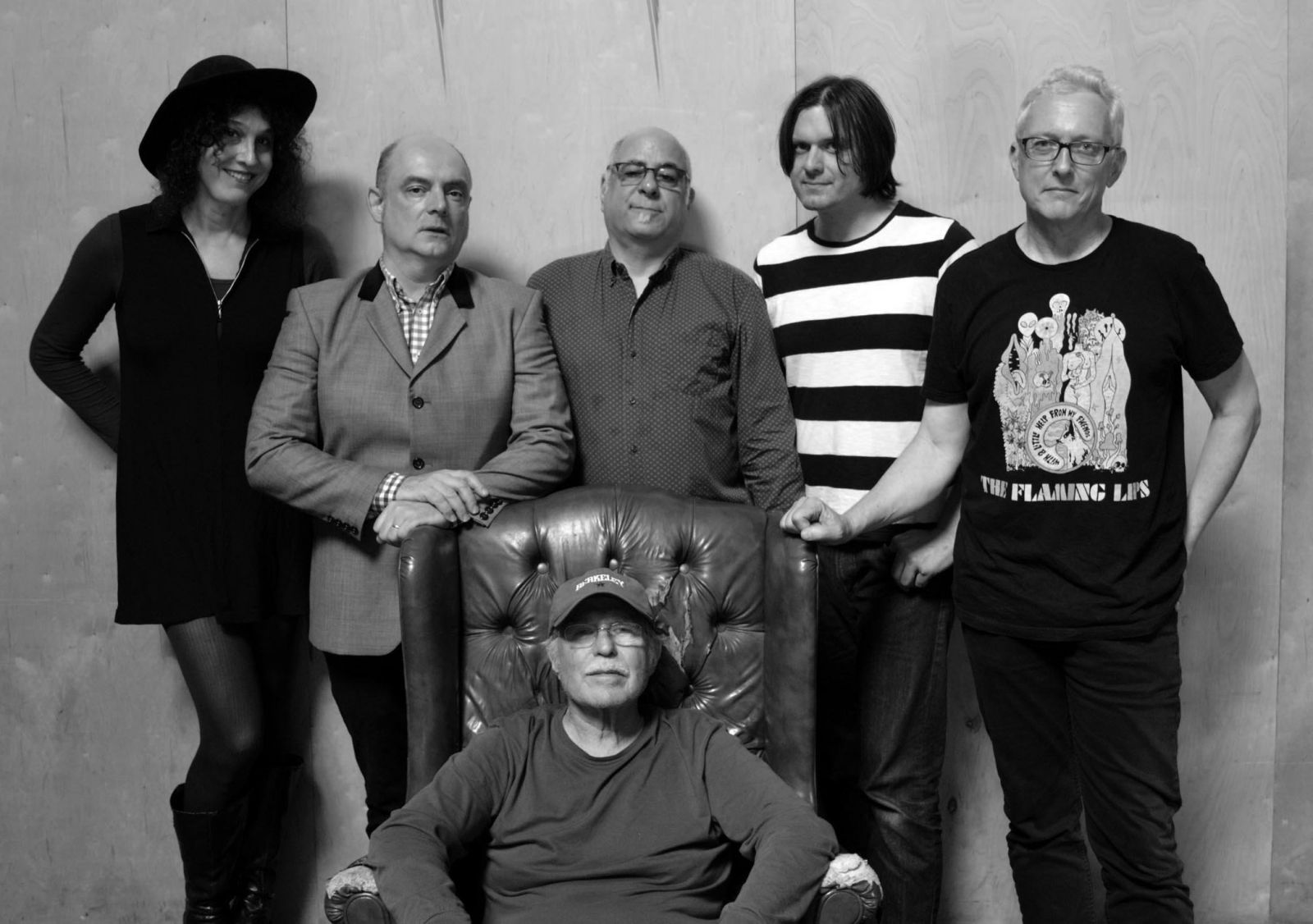 Head to CountryJoe.com/50 to get your copy of 50, featuring Blair Hardman (one of Country Joe's earliest collaborators) on bass, Prairie Prince on drums, Diana Mangano on vocals, and James DePrato on guitars.
Northern California fans can also catch three rare performances with Country Joe and the Electric Band at Freight & Salvage Coffeehouse (July 27th), Sweetwater Music Hall (July 28th) and Don Quixote's International Music Hall (August 27th)