Grateful Web's Dylan Muhlberg recently had an opportunity to speak with Yonder Mountain bassist Ben Kaufmann and banjo player, Dave Johnston.  Ben and Dave talked about their busy summer festival season, how they tweak their set lists a touch for different festival demographics and the re-emergence of their hometown festival, Kinfolk Celebration, happening later this summer, in Lyons, Colorado with partners, Planet Bluegrass.
GW: This is Dylan Muhlberg on behalf of Grateful Web here with Ben Kauffman and Dave Johnston, bass and banjo players of Yonder Mountain String Band. Yonder its summer tradition of heavy performance activity including several festival appearances. Guys thanks a lot for joining me.
DJ: Oh, well thanks a lot for having us.
BK: Thanks.
GW: My pleasure. Bluegrass is a form, in my opinion that comes off best on a stage before a live crowd. How has your relationship with audiences shaped your music over the years?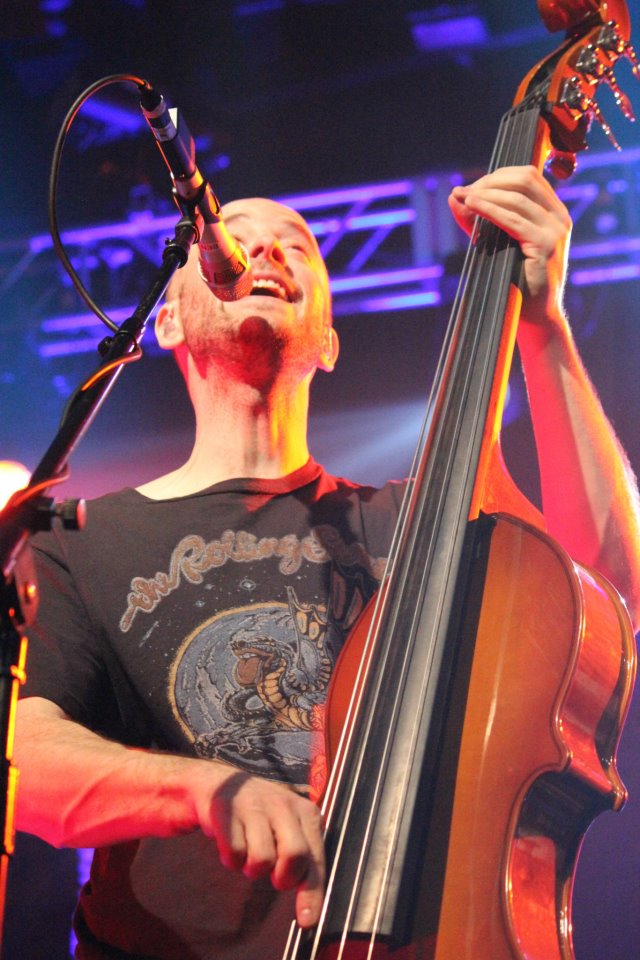 DJ: One thing about the audience that has shaped our relationship with them, we were talking about this earlier, is that people decide to follow us and go on tour with us. What that has done is it's prompted us to explore ranging shows and set lists in different ways so that we don't ever repeat songs on a nightly basis or from a city-to-city basis.
BK: There's a spirit of what it means to be an audience member, specifically in a certain genre of music. I'm not sure when it began developing for real but certainly has existed in the live performance scene for a while. It's like Dave said, already existing before we were a band was this sort of form that demanded improvisation and keeping things fresh and original from night to night. We add something like that to help to define some sort of approach. It's completely beholding to the audience.
GW: Of course. Let's talk a bit about your festival presence. This July, amongst many other performances, you guys will be performing at the 17th Gathering of the Vibes Festival at Seaside Park in Bridgeport, Connecticut. Yonder is the only bluegrass-esque band playing in this year's festival. How does Yonder's music fit into the festival scene and primarily a festival with different genres other than bluegrass?
DJ: I think that's the really great thing about Yonder Mountain String Band. A festival like Gathering of the Vibes is a festival that's right in our wheelhouse. Especially if we feel like we're representing bluegrass. Speaking about it as a phenomenon from the audience's point of view, it's a really adaptable band. At a bluegrass festival we're probably going to be the most far-out band there whereas at a jam band festival we're going to be the most traditional band there. So it kind of suites us both ways. We try to rise to the challenge on a case-by-case basis.
BK: We definitely will or perhaps subconsciously tailor set lists based on our perceptions of who was in the audience and what music was around before and after us, trying to be clever about what we play, so it makes for the best time for the people there.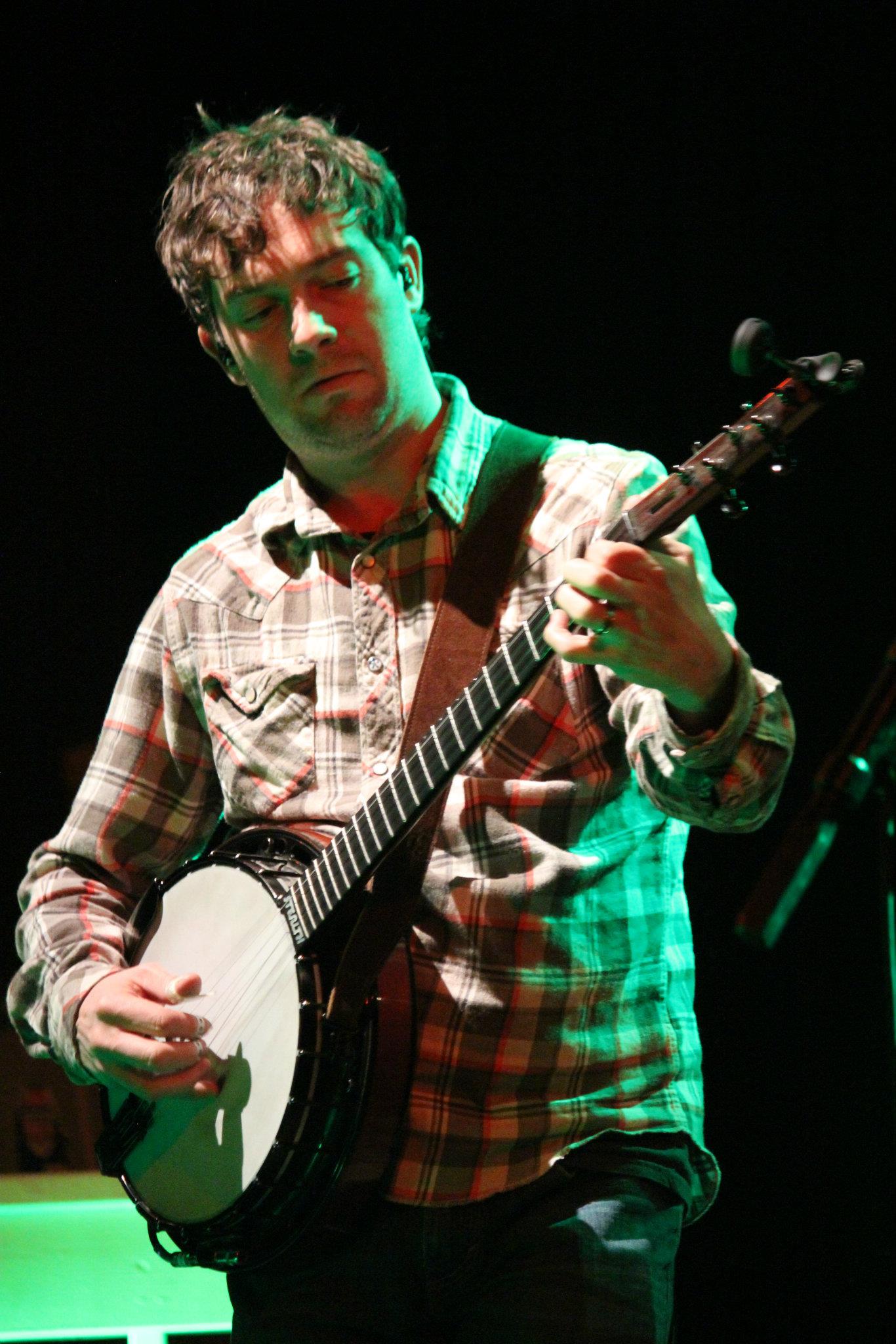 GW: Do you guys normally have a set list preconceived or do you fashion it moments before the show, or during the show?
DJ: It's somewhere in between all of that. It's not really preconceived, but its not really before the show either. On some occasions it preconceived in portions, other times set lists might get done 30 to 40 minutes before we hit the stage. Somewhere in between those extremes, preconception and total spontaneity.
GW: Absolutely, it probably keeps things fresh for you guys either way. So I had the pleasure of interviewing Ken Hays, the founder of the Vibes festival a few months back. One thing we discussed was the wavering state of the U.S. economy affecting the festival and music-touring scene. What do you guys think, in our less-certain economy, keeps folks attending and supporting live music and festivals?
BK: I think in our experience and the people that we work with regularly or once a year, it suggests that attendance is generally up. That indicates that either people have more discretionary income, or that people successfully budget for attending a festival, maybe they only hit one a year. But it seems like attendance is significantly up across the board it suggests that all the people that are on the fence, which is quite a bit more than usually show up, end up coming too. But yeah, an economic downturn will run your festival into the ground. Especially these big festivals it costs a lot of money to put those things on. Even little festivals. And if it tanks you'd better put a lot of money into it.
DJ: I think the Feds should come up with the festival price index. [Laughs] You could get life insurance on the index and all that good stuff.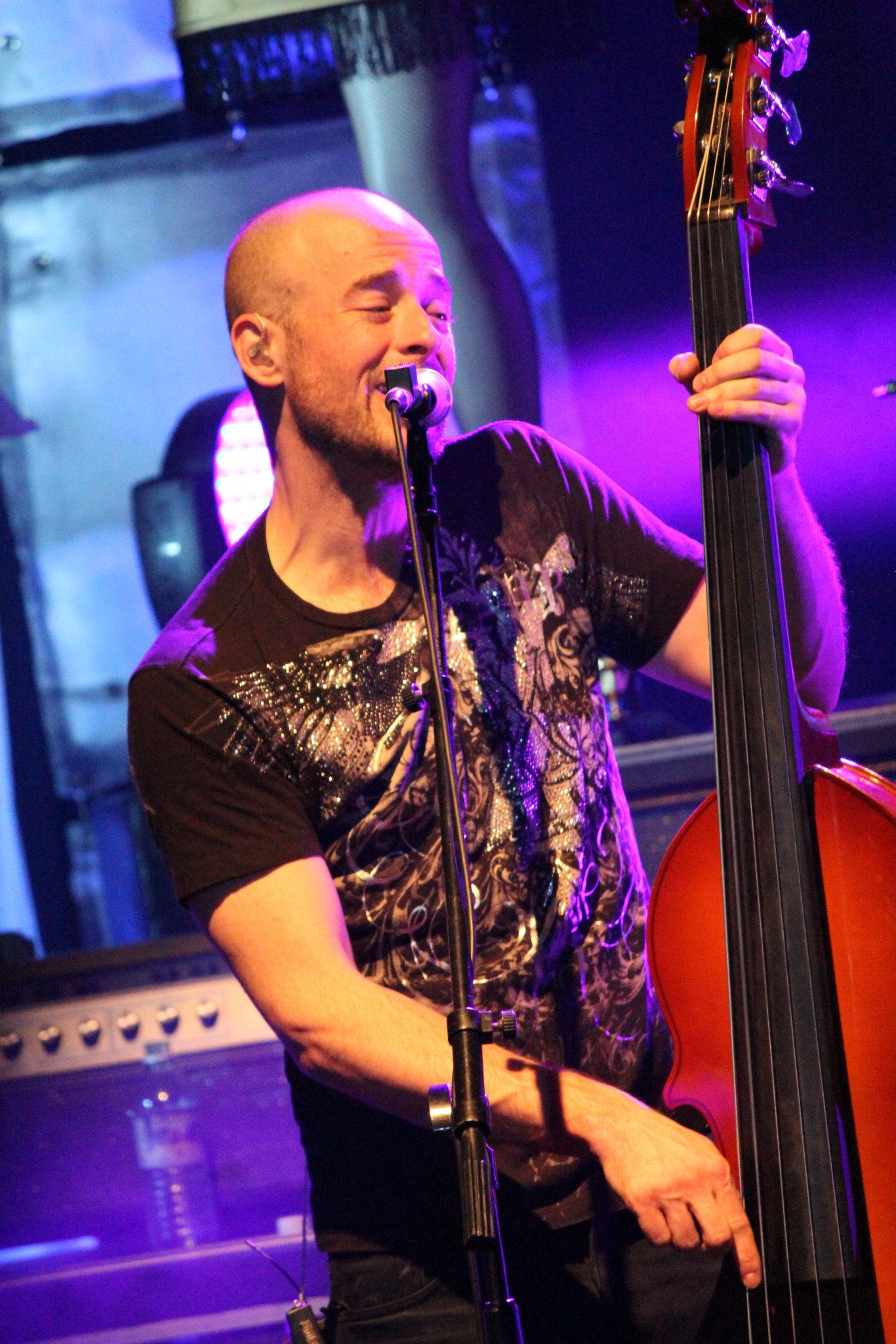 GW: Absolutely. I know especially now a days you guys have experiences on both ends of things, playing at festivals, and promoting and running your own. It's very exciting to hear about the revival of the Kinfolk Celebration here in Boulder County. Let's hear about that festival and your history with Planet Bluegrass.
DJ: Boulder County is a vibrant and nurturing music scene. It's where we got started. There really are some cracker-jack traditions here. It's great to be able to have our party with Planet Bluegrass. Planet Bluegrass themselves have been very supportive of Yonder Mountain. At times they've been willing to jump off of ledges with us too. This is another time where we're all going to strap on our parachutes and jump off those red rocks there in Lyons. See how it goes. It's really a great opportunity for everyone. We feel that it's a great opportunity for fans to see us at one of our initial spawning grounds.
BK: I feel that Planet Bluegrass and the festival grounds over there is as much of a natural wonder as any place. A completely different experience, you know, a venue with a river running through it. That was where, if you ask a lot of fans, at least for the longest time, they would say that was where we played some of our best music. And it's really cool to get back to that. It's going to be such a great time for me. I'm so psyched that were able to go back and do this. Craig Fergeson at Planet Bluegrass has always been extremely gracious and supportive of what we do in a big way.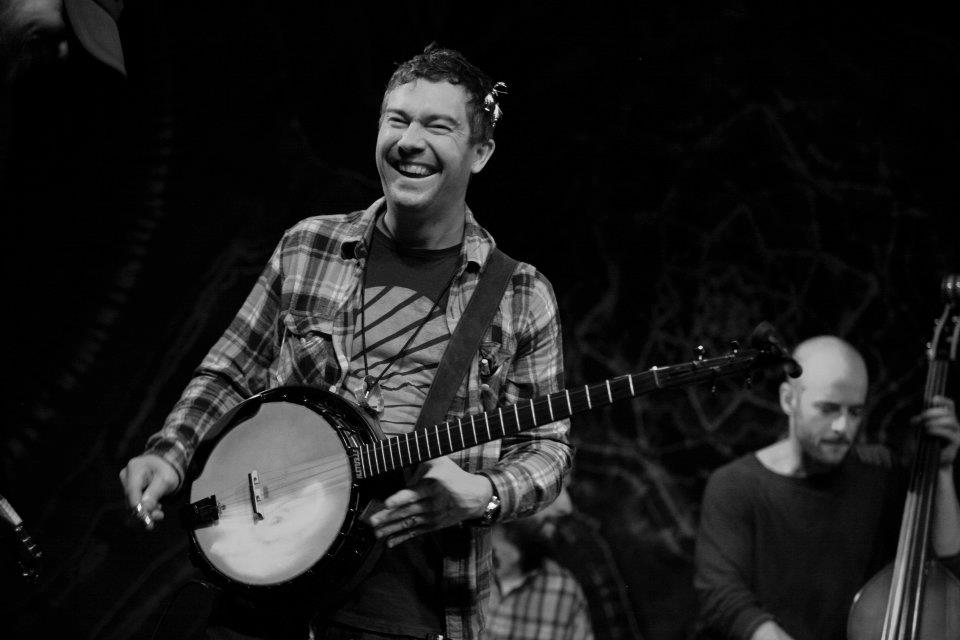 GW: It's always a thrill to see you guys at the main stage at Telluride for the last decade consecutively. I really look forward to seeing you fellas there and at the Gathering of the Vibes festival. I want to encourage our readers to not only attend those festivals but the All Good Music Festival and Northwest String Summit, which you fellas will also be performing at. Thanks so much for taking time with me and I hope that we meet again soon.