Twenty-four years, twenty-seven albums—to call Keller Williams a prolific artist is an understatement. Last week, the multi-instrumentalist talked with Grateful Web about record number twenty-seven, this year's all-instrumental Sans. Immediately after that, he performed a special album release party at famed NYC venue The Brooklyn Bowl and displayed a fully-loaded palette of his guitar picking styles. Across his colorful career, Keller has performed with dozens of different musical lineups, but The Bowl show featured only himself and stand-up bassist Danton Boller—termed unofficially as The Keller Williams Duo.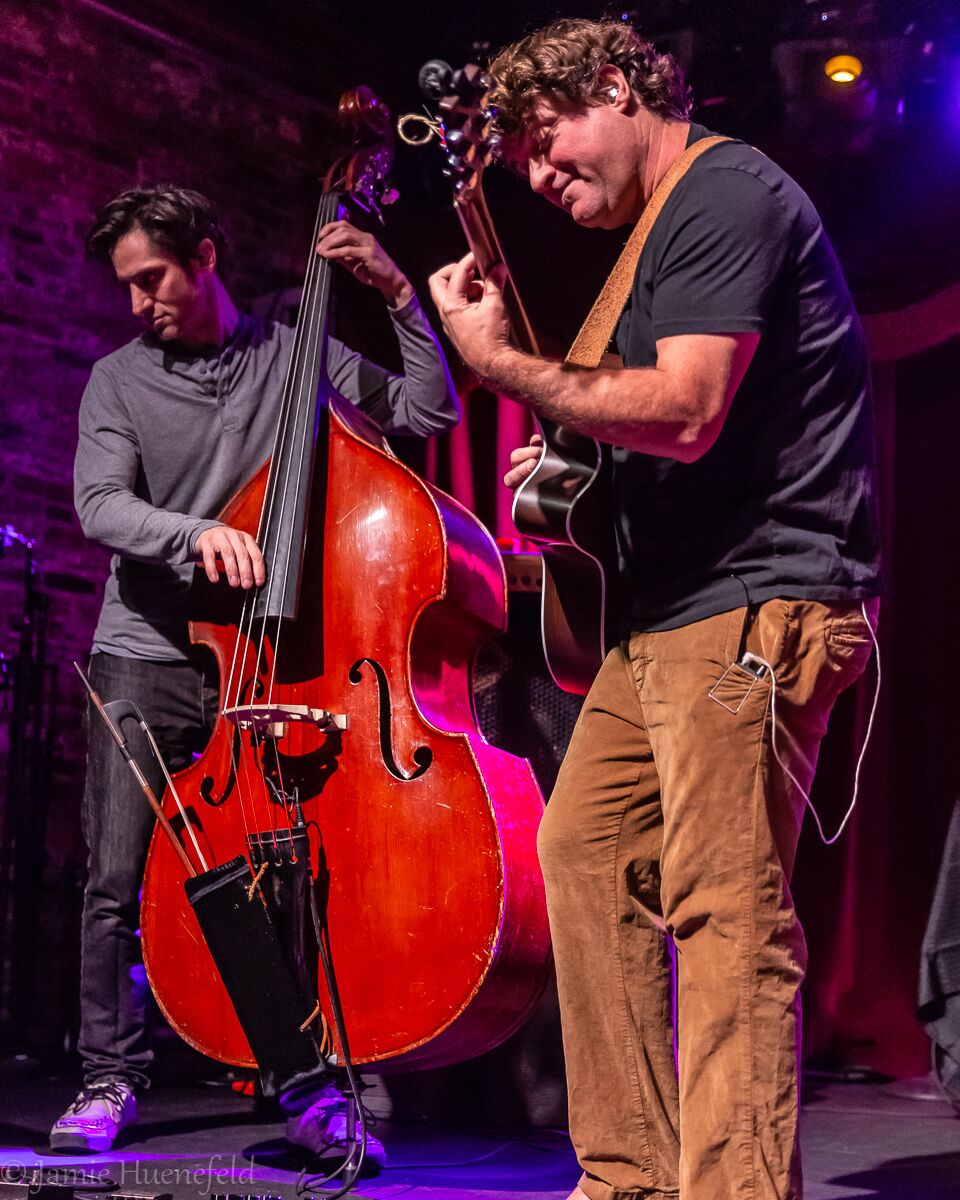 Boller has served as a session bassist for many mighty names, like Antibalas, Jon Fishman, Patti LaBelle, and others, but he's also been in Williams' corner for a long time now, and this show may have helped to prove why. Keller is so fluid, sometimes even dizzying, in his musical ideas on stage, and Boller was more than deft enough to match his acoustic bass playing to the changing grooves of Keller's repertoire. Boller also has an intense way of hitting his bass strings, a style that mirrors Keller's hard-plucking style terrifically. Together, the two truly are a dynamic duo, and in this show, they delighted in dog-legged tempo shifts and unexpected bluegrass breakdowns shooting out of jazzier dance numbers. "The Cabella Vibe," one from Sans that they offered at this show, is a prime example of this, offering almost hip-hop feeling beats that shift back and forth behind Keller's looping, electronic sounds.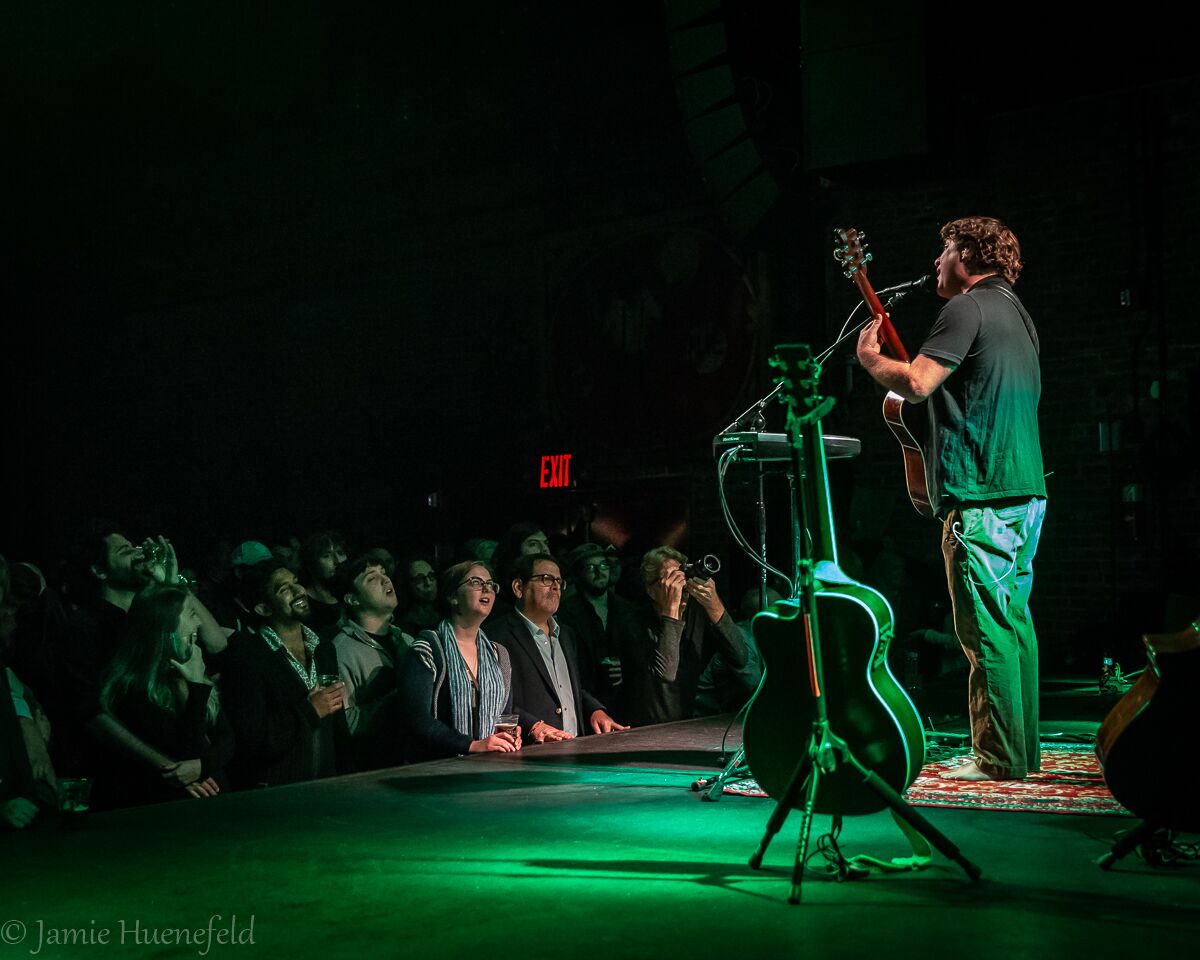 Interestingly, for an album release show celebrating the new material of Sans, Keller dove into slightly older, and way older, material pretty early on. Soon enough after the start, he was offering a nicely stripped-down take on Vape's "Mantra," digging at the crowd on their attempt to sing along. Later on, that same record's "The Drop" saw both a killer improvised bass riff from Boller and a sneaky tease on Led Zeppelin's "Whole Lotta Love." The guitarist's classic "Breathe" also saw extra lengthy improvised treatment, with Keller and Boller cruising confidently on a powerfully cascading intro jam.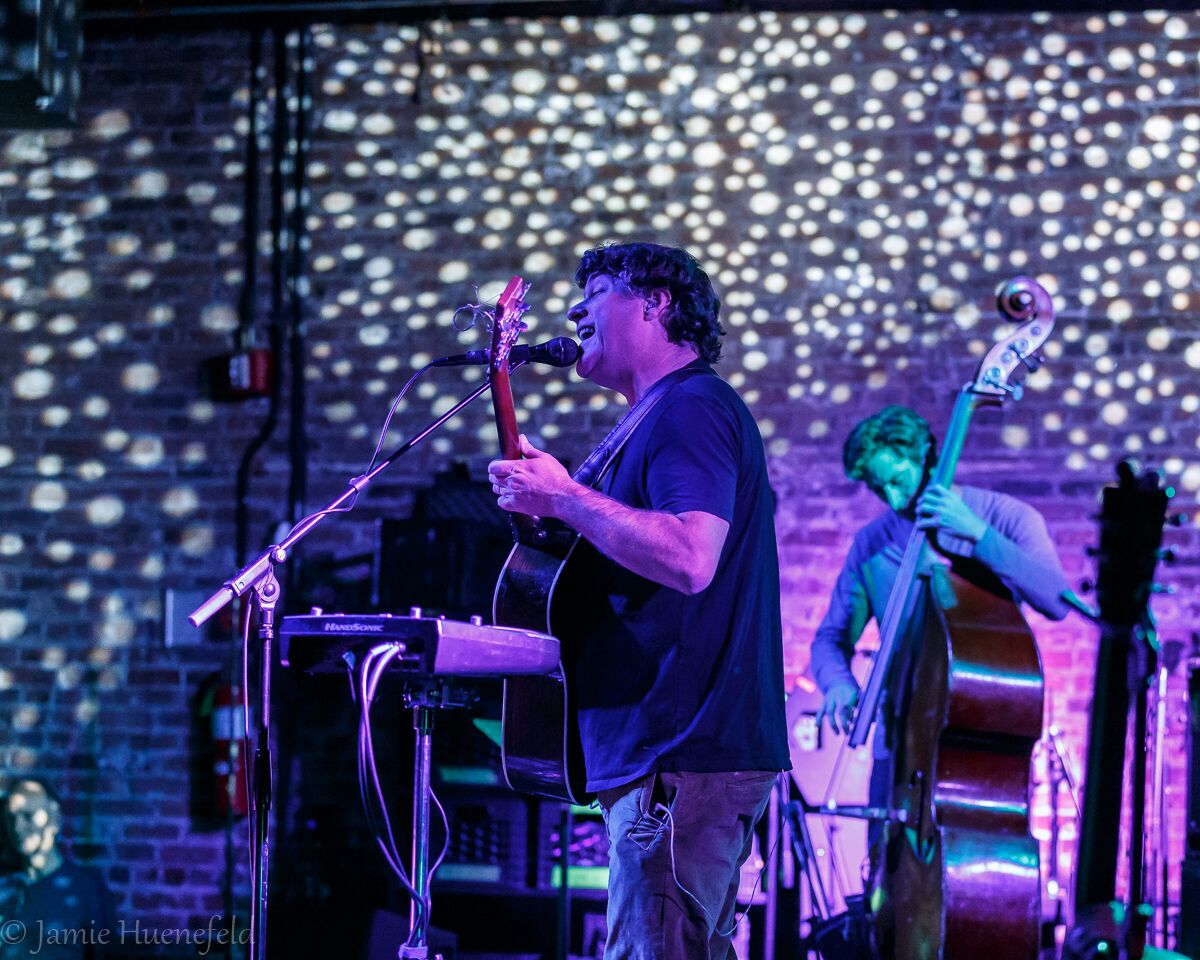 What would a special night be without his signature "Bird Song" and "Birds of a Feather" mashup? On this night, perhaps given the instrumental mode of Sans, Keller left the Phish jam as an instrumental itself, a cool switch-up. This jammed out sandwich might be one of the more anticipated cover treatments in Keller's more recent show history, and it never fails to elicit excitement from his no doubt Phish and Dead-loving fanbase.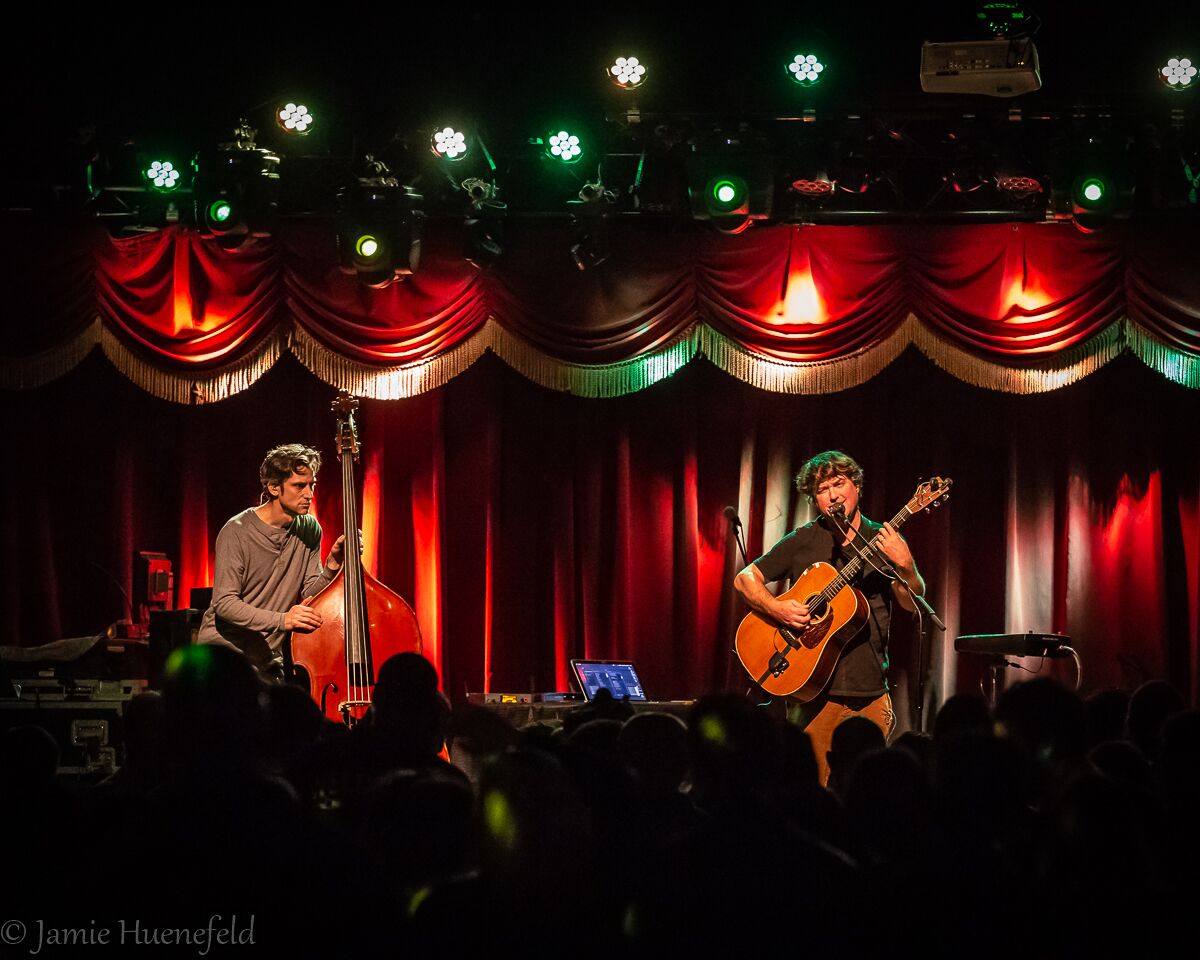 As they went on, and certainly by the time set number two was in motion, Keller and Boller had command of the room. Sans sees Keller scaling back to a completely instrumental, very musical aesthetic, and this release show perfectly displayed the two's ability to translate that aesthetic to a live stage. The pair's adventurous, multi-colored way of playing and getting down on songs managed to showcase their raw prowess over their instruments while keeping the crowd engaged the whole way through.