In a season of terrific shows, this past weekend NYC venue the Brooklyn Bowl had what no doubt was a good one. The six-hundred capacity spaced filled itself full out for a towering, full-throttle night of rock music, delivered by two northeast area bands: Brooklyn's Of Clocks and Clouds and Connecticut's leading jam-funk band Kung Fu. Fu were billed to play one set of original material, that was joined briefly by Dispatch's Pete Francis, and a tribute set to The Who.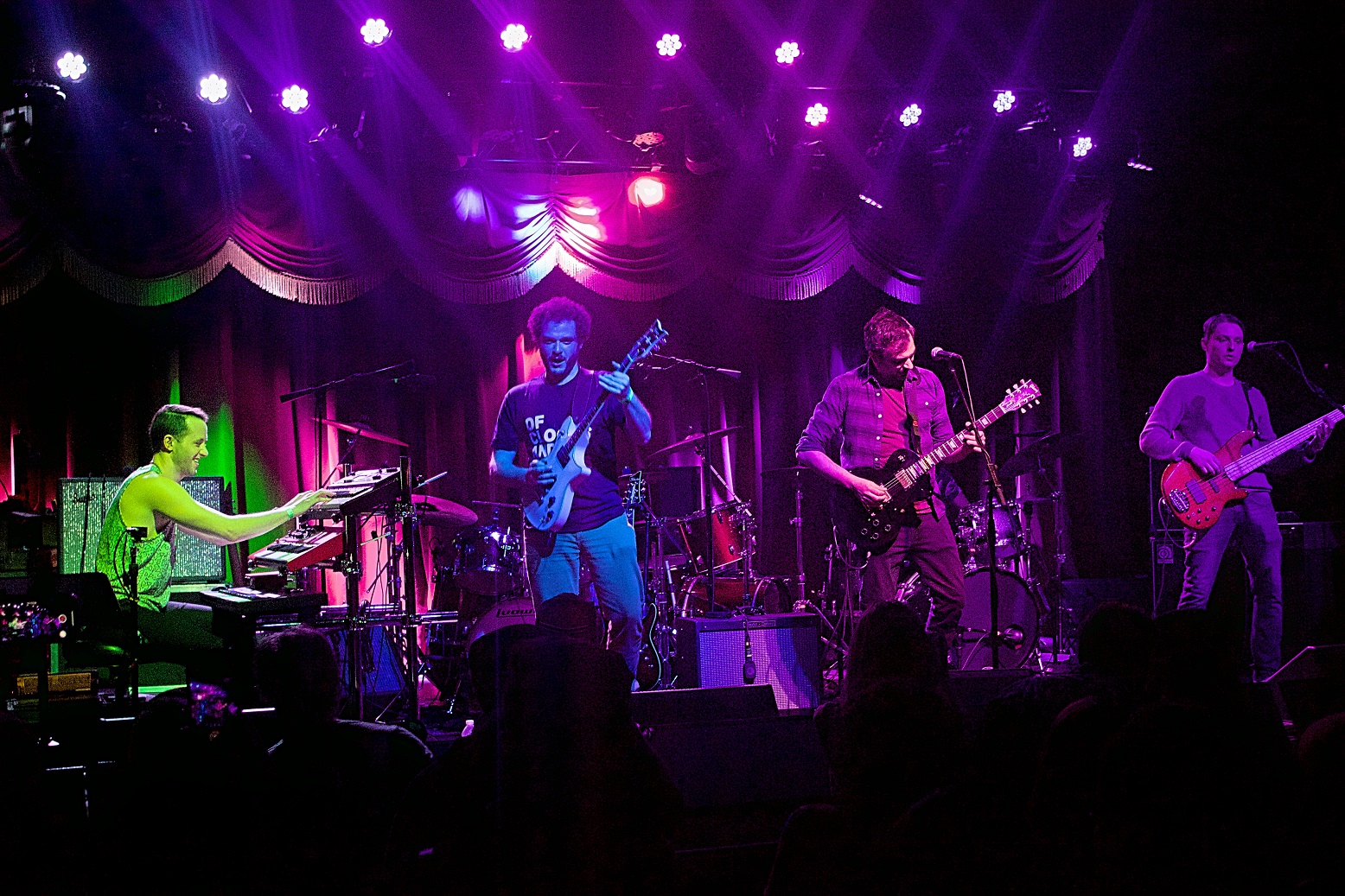 Of Clocks and Clouds, a tenacious psychedelic fuzz-rock band, have recently started to gain some proper noise around NY and beyond, and hopefully their awesome set at this night at The Bowl continues that. The band features lead guitarist Joe Salgo, along with bassist Max Devlin and keyboardist Dylan DeFeo. On this night, as a neat point worthy of mention, the band featured two additional Salgo members, brothers of Joe in Tom on additional guitar and drummer Nick Salgo.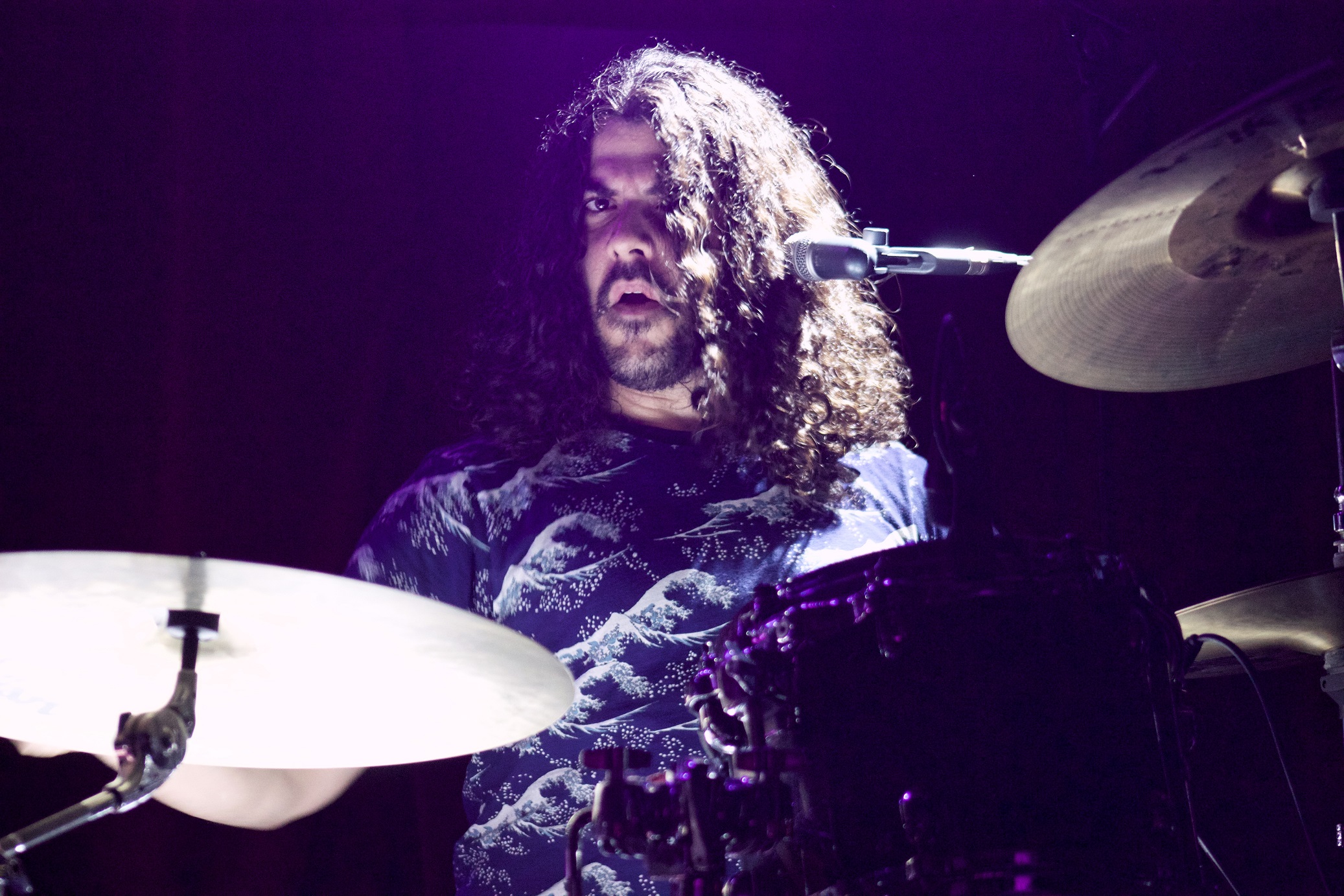 The youngest Salgo the drummer sang vocals on" For Whom The Bell Tolls," and this was a great one in their set, as the band well-extended the Metallica mega-hit with a uniquely groovy sort of jam. Of Clocks and Clouds ride this cool line between intense rock and improvisational rock—if you like sharp-edged guitar work and heavy push, that's in there, and if you like some fluidity, some soft-edged cushion, that's in there too. A hard combo to pull off, but Of Clocks and Clouds have the sound and technical to make it work.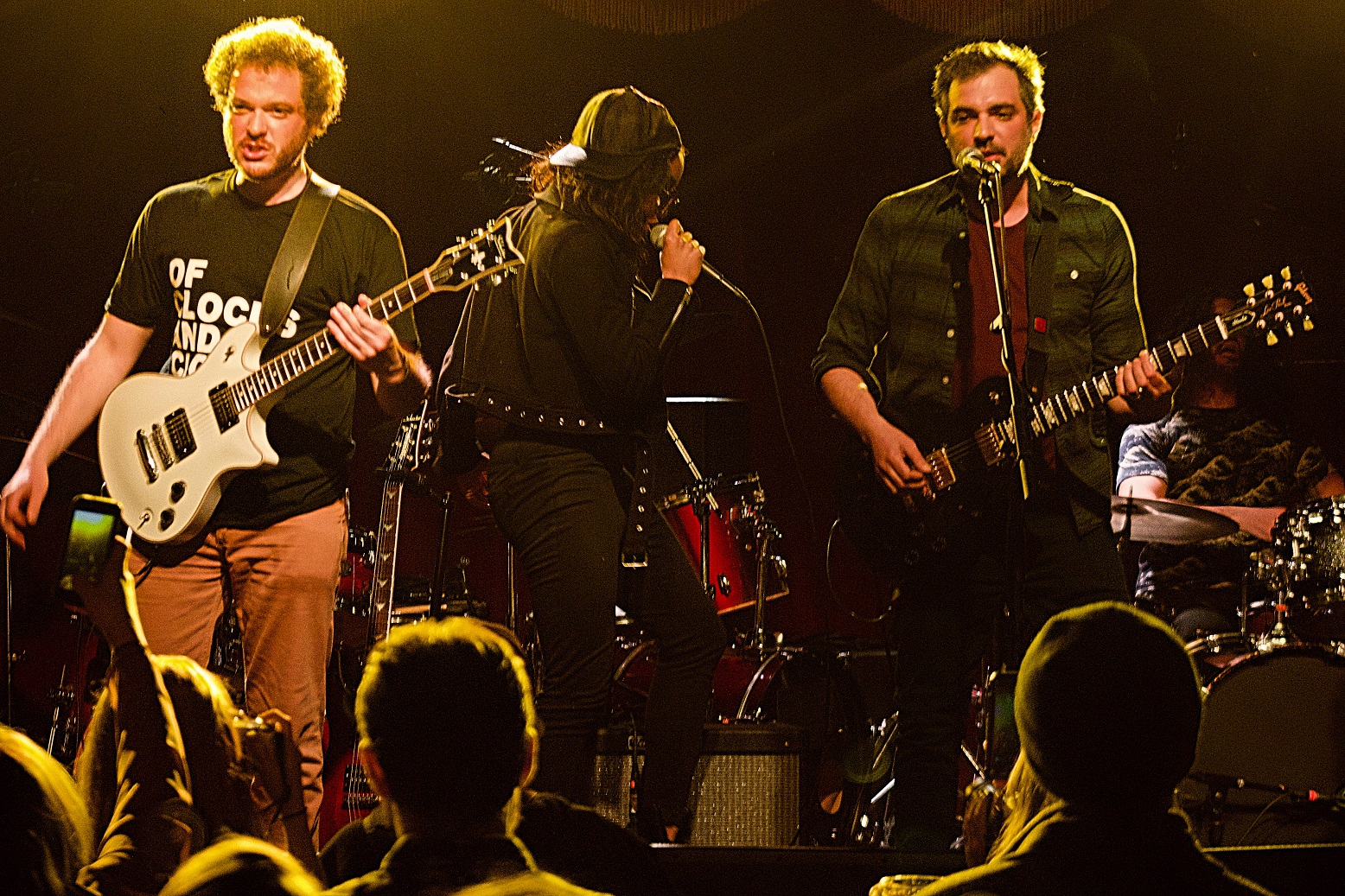 After a nice jam on their original song "Hole in My Head," the band, while still playing, invited guest vocalist Brittany Beckett up to sing, rap, and take the commotion over the edge with a version of Rage Against The Machine's "Bullet In The Head." Around this point of this wicked segment, through to the end of the band's return into "Hole in My Head," one might have been easily mistaken that this set was meant to the whole night. Of Clocks and Clouds and their guest vocalist made it that big, that enthusiastically played, and garnered that kind of favorited reaction from their impressive crowd size.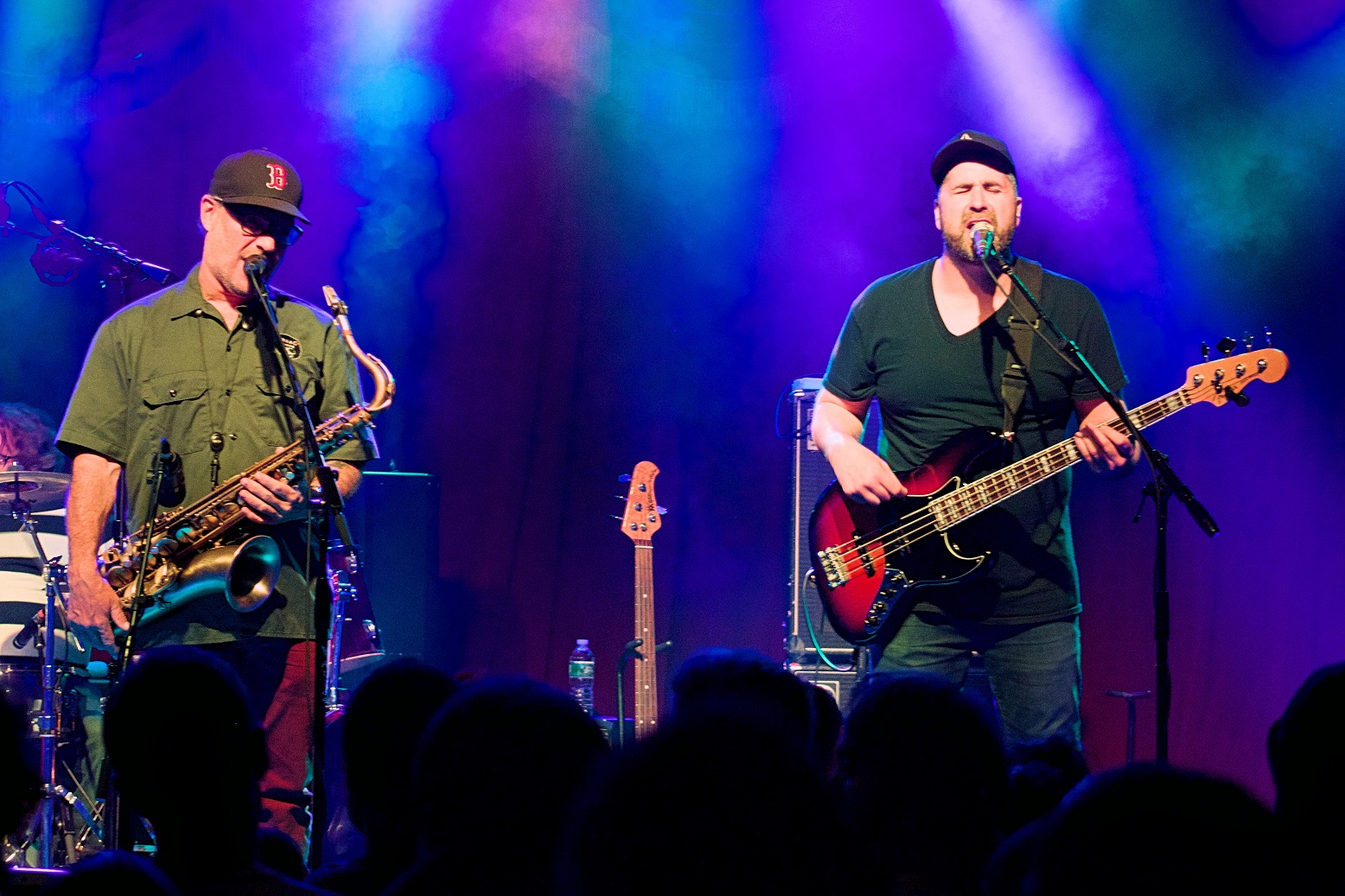 In their opening set, Kung Fu threw themselves into the night, which is not uncommon from this ambitious and seemingly tireless foursome. Few bands, if any really, serve up funk music as fiercely fast as Kung Fu. With technical chops to make your head spin, and levels of power that just seem to expand over sets, they're among top dogs in the genre. But the shred is not without its smooth. Even at their most breakneck moments, from guitarist Tim Palmieri's dizzying solos to saxophonist Rob Somerville's husky horn sounds, Kung Fu's songs grow in color and shape, too. There's substance behind the hustle, like in the big first set combo of "Have a Party" melding into "Chop Suey" was multi-faceted,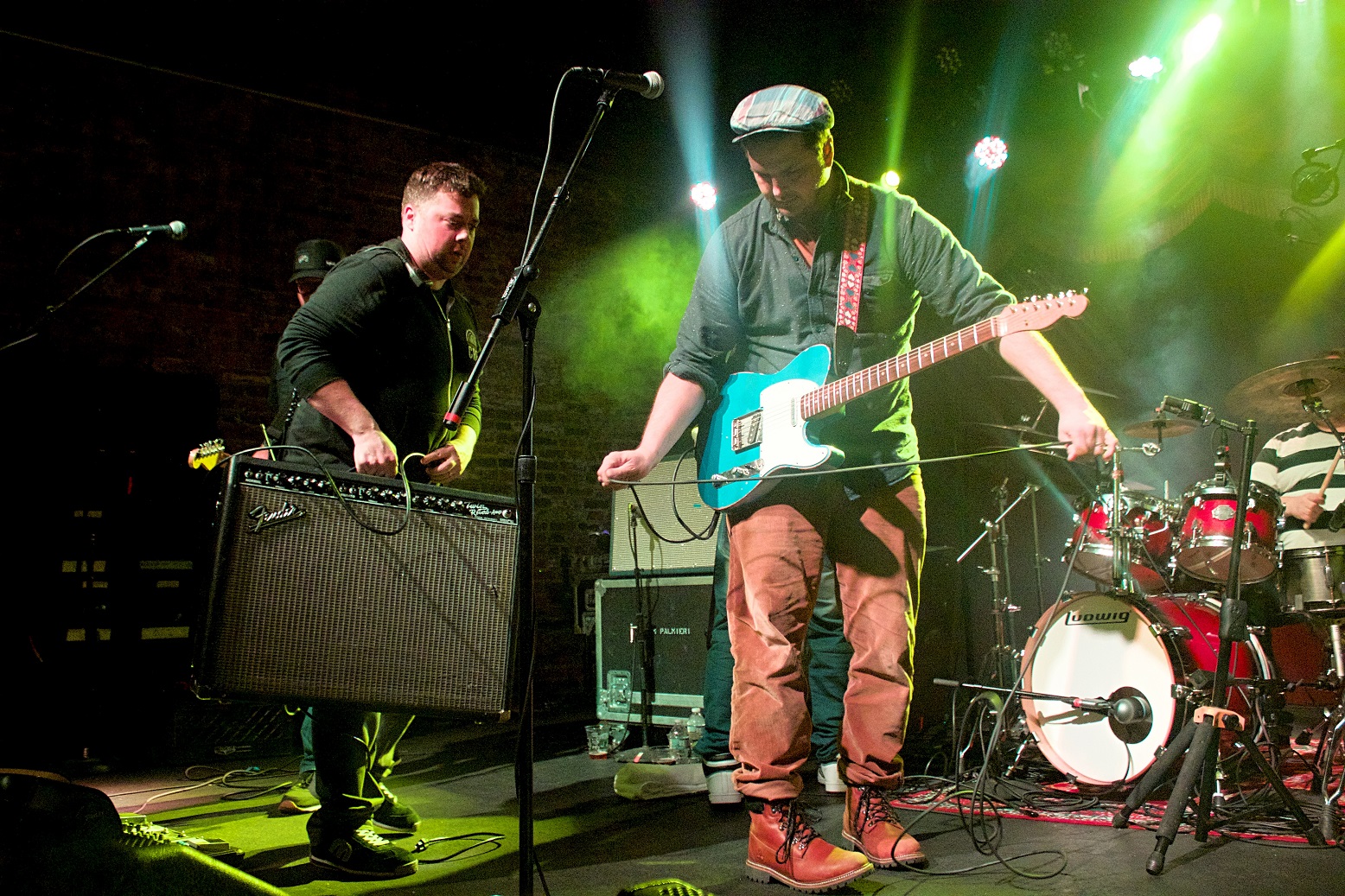 Pete Francis of Dispatch made his way onto the stage, and the fun for the night was about to really take off. Franics and Fu broke into Dispatch's "Small Change," a peculiar choice that nonetheless came off pretty good and was actually highly appreciated from the crowd, whom not surprisingly sang along here with the band. Their second of two collaborations was even better. Francis started having guitar issues, and Brooklyn Bowl and Kung Fu crew members jumped to action, and meanwhile, the funk foursome started up on an impromptu blues groove. Francis figured it out, but when he did, Palmeri went to fix something of his own. It was a tradeoff of tech problems and improv guitar duty, and was a nifty part of this actually very fun segment of this show.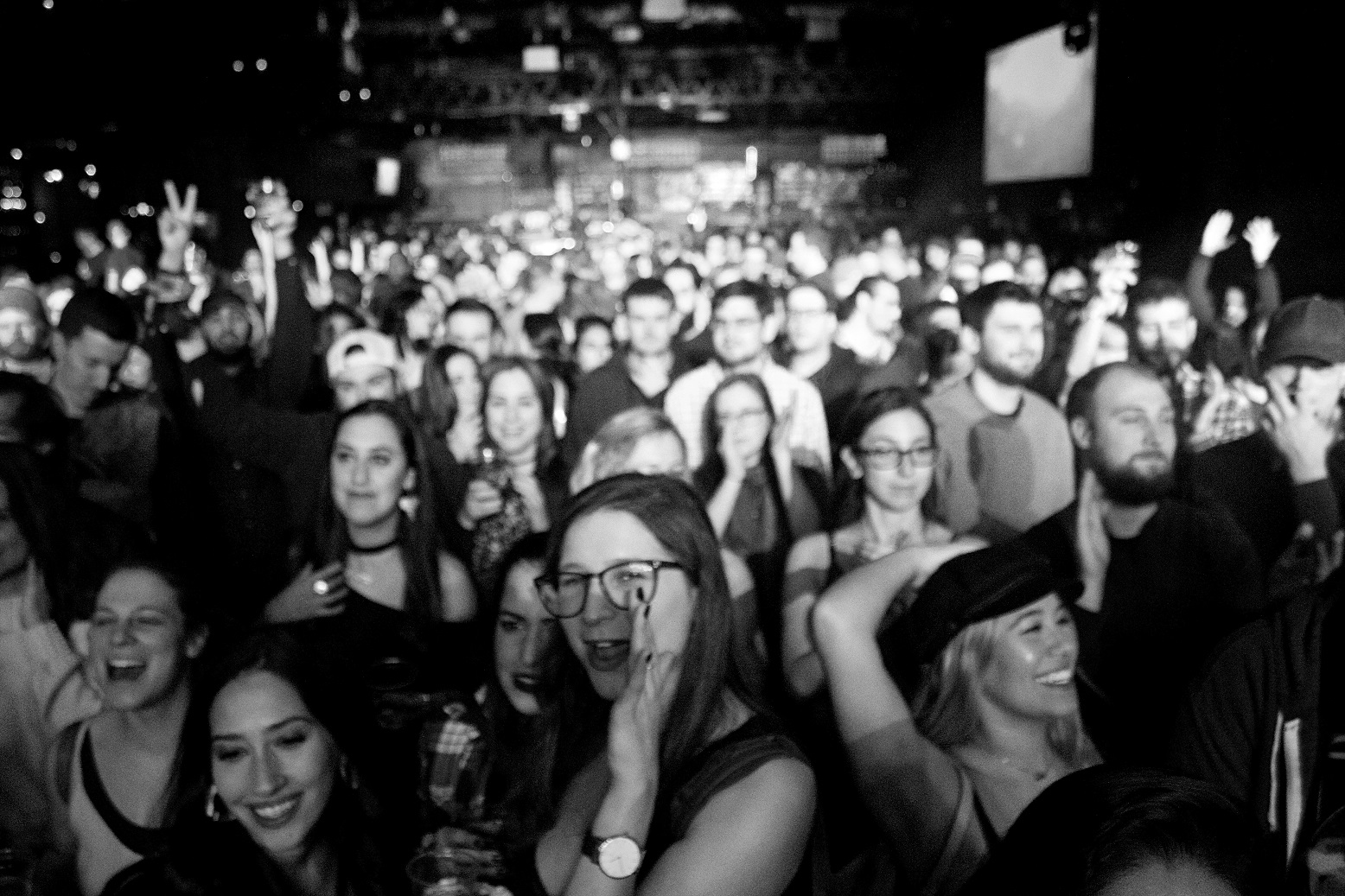 Once they both were set, Francis and Palmeri, before the Dispatch member went to square off with bassist Chris DeAngelis. Francis funked it up for a spell on this on-the-spot session, and made a nice exit midway. Fu continued without stopping, headfirst into what was arguably one of the most improvisational stretches of the night. The four members just took off and built up an ultrasonic, nearly jamtronic performance, entering the deep space-travel area of groovy funk music. Then The Brooklyn Bowl got its doozy for the night.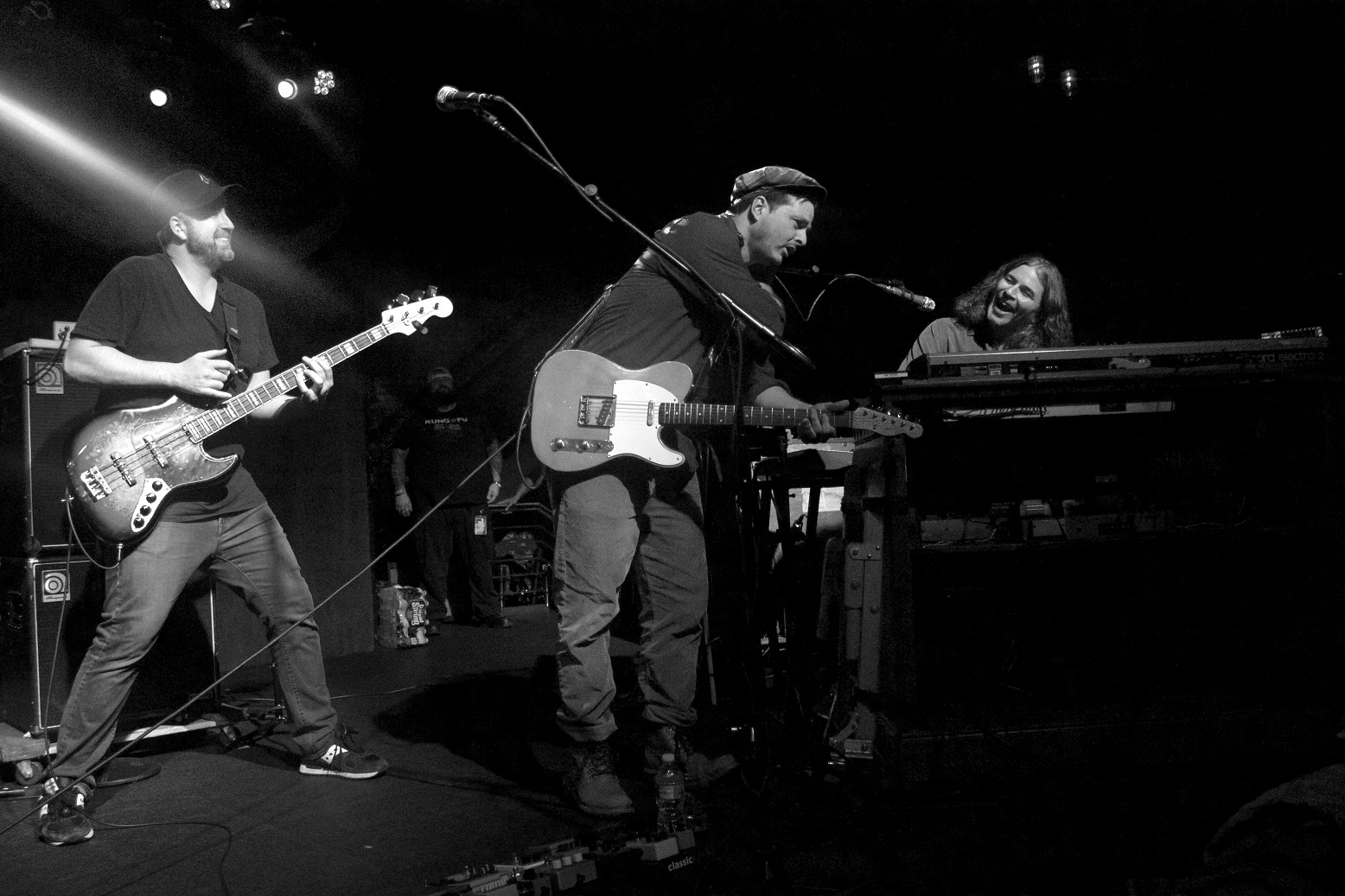 When one thinks of epic-scale rock and roll, The Who have always reigned near the top. They were awarded at one point the accolade of loudest band in the world, and a number of their hits could be considered anthem material. Have their songs played to a packed Brooklyn Bowl by Kung Fu, and quite honestly you've built a mini atom bomb of musical energy.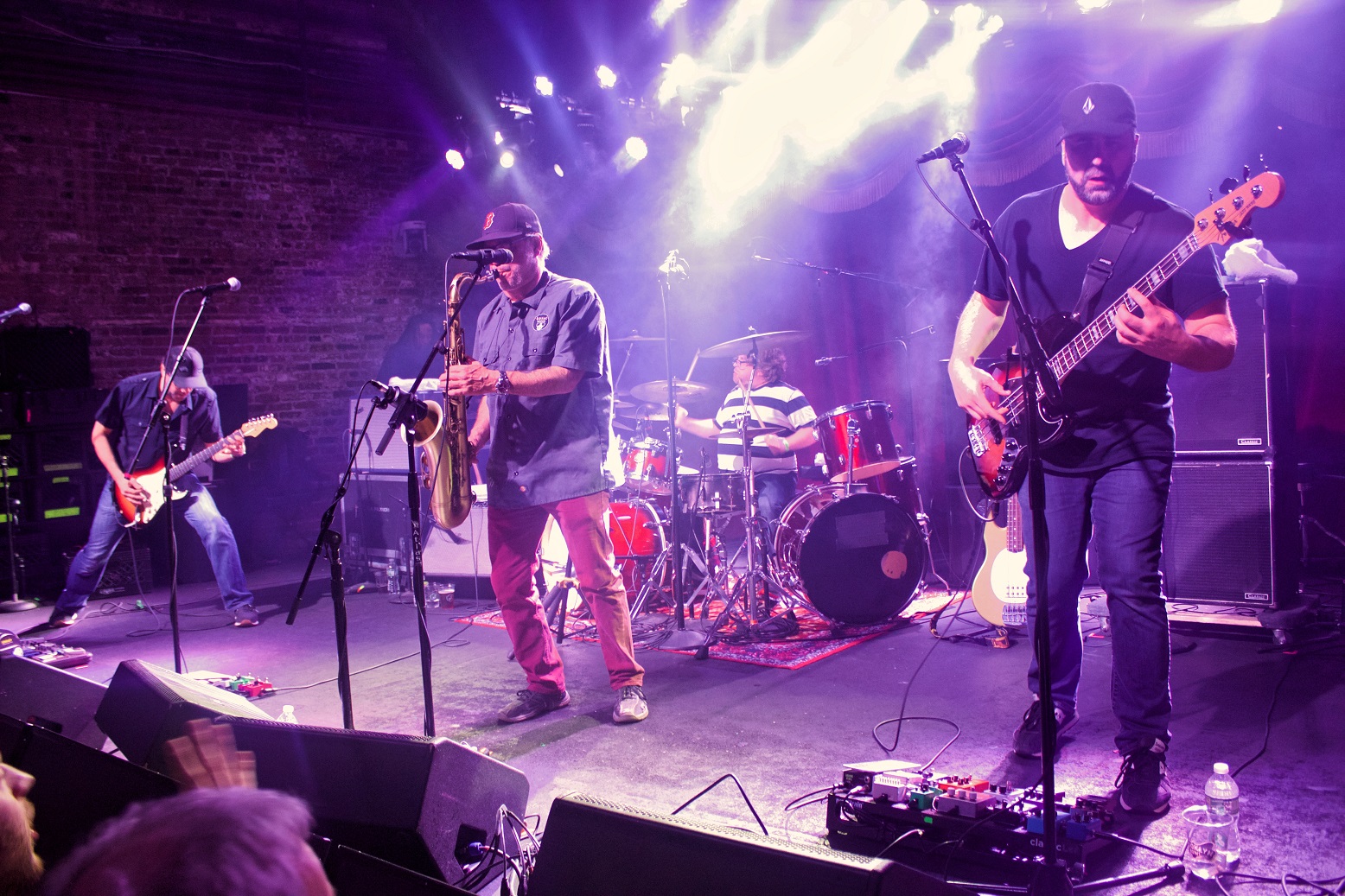 It was pretty evident immediately that Kung Fu would be ripping apart this set of Who material. They tore the gate off on the opening "Fooled Again," and it seemed from early key compositional parts, from Palmeri and keyboardist Beau Sasser especially, that the band had readied themselves with the material seriously. Sasser mentioned after the show that the band had only just learned and played these songs for as a band for the first time, and considering the delivery that went down, that's rather astounding.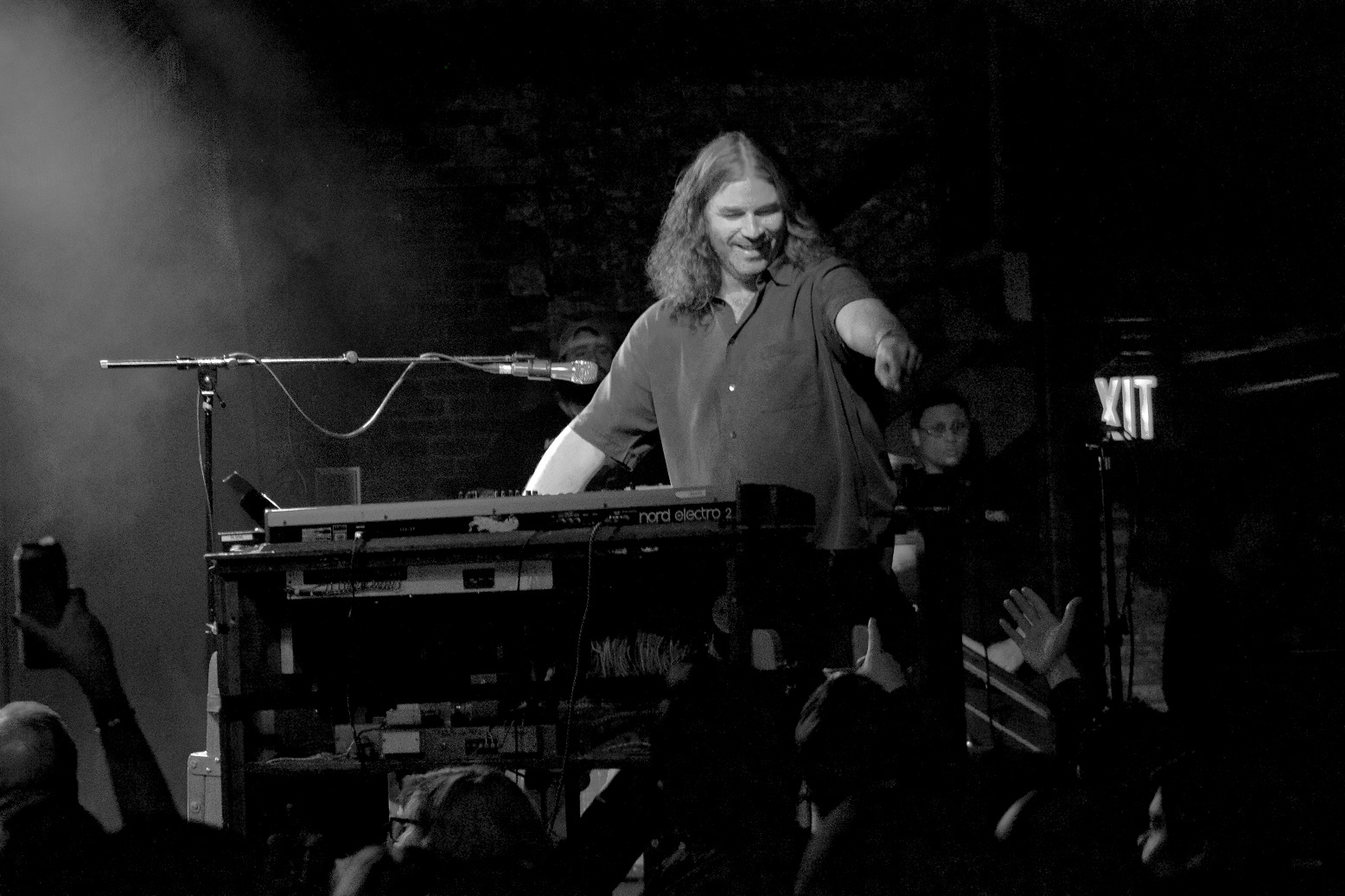 At the finish of "Can't Explain," coming second, drummer Adrian Tramontano was whipping across his kit while Sasser slipped into the huge mix a sweet organ solo. Without a hitch, they moved into the Tommy segment of "Overture" -> "It's a Boy." On the album, the guitar intro is played on an acoustic, but Palmeri was using his electric, and it sounded extra gnarly for such.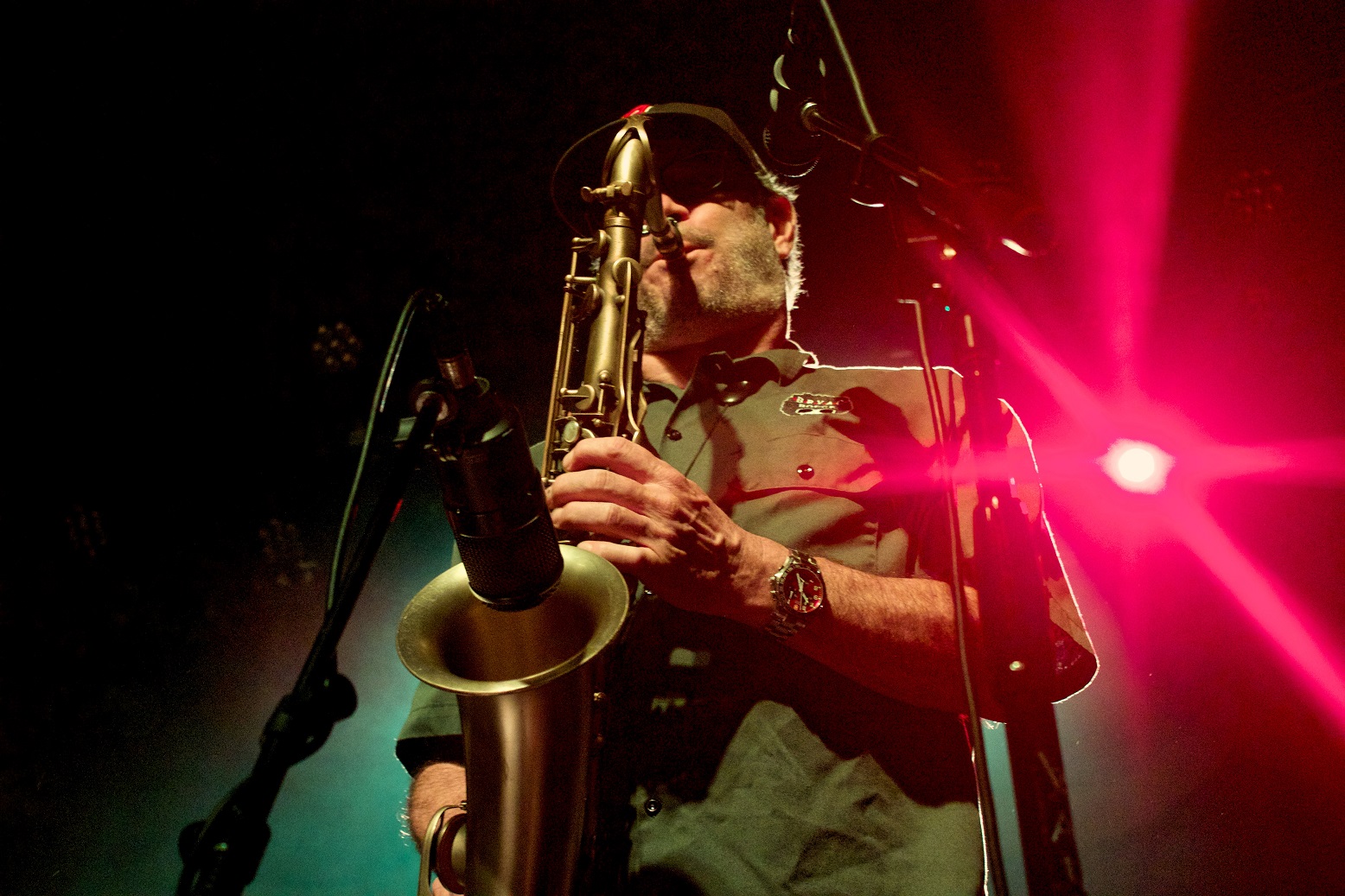 Once Fu was powered up in this set, they weren't coming down, and neither was the crowd or that matter, and things boiled over multiple times. On "Bargain," the crowd was fighting with the band on who could scream "The best I ever had" the loudest, and that was amid everybody else that was just simply screaming.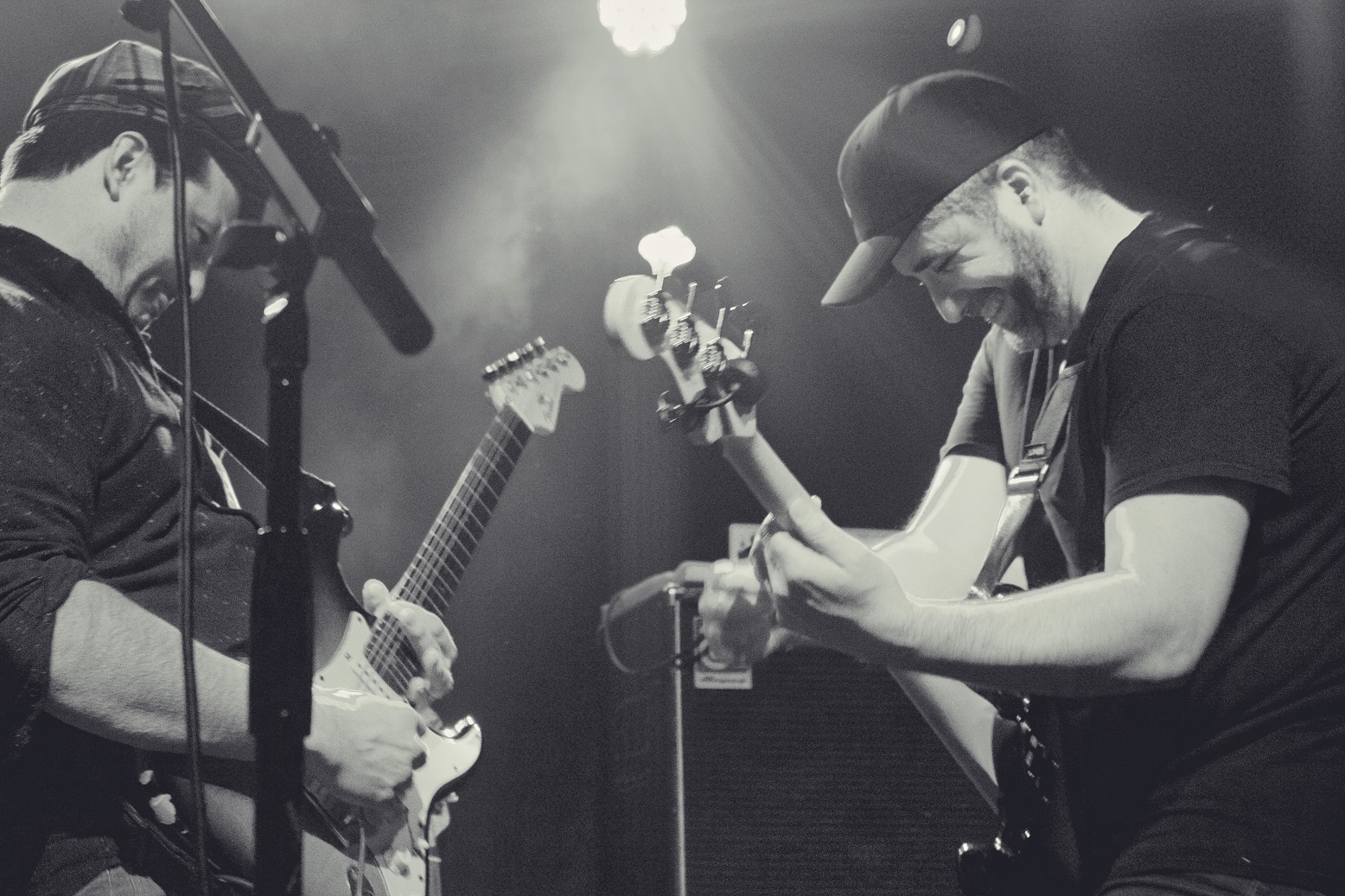 Some shows hit this certain level, between the band's enthusiasm and the music and the crowd's reaction, that is almost bewildering, and one has just to stand there and take it all in. At one point I'd heard a couple of women say, in "Oh my God." I looked behind my shoulder and saw them: they were simply responding to the room, the energy, and the intensity.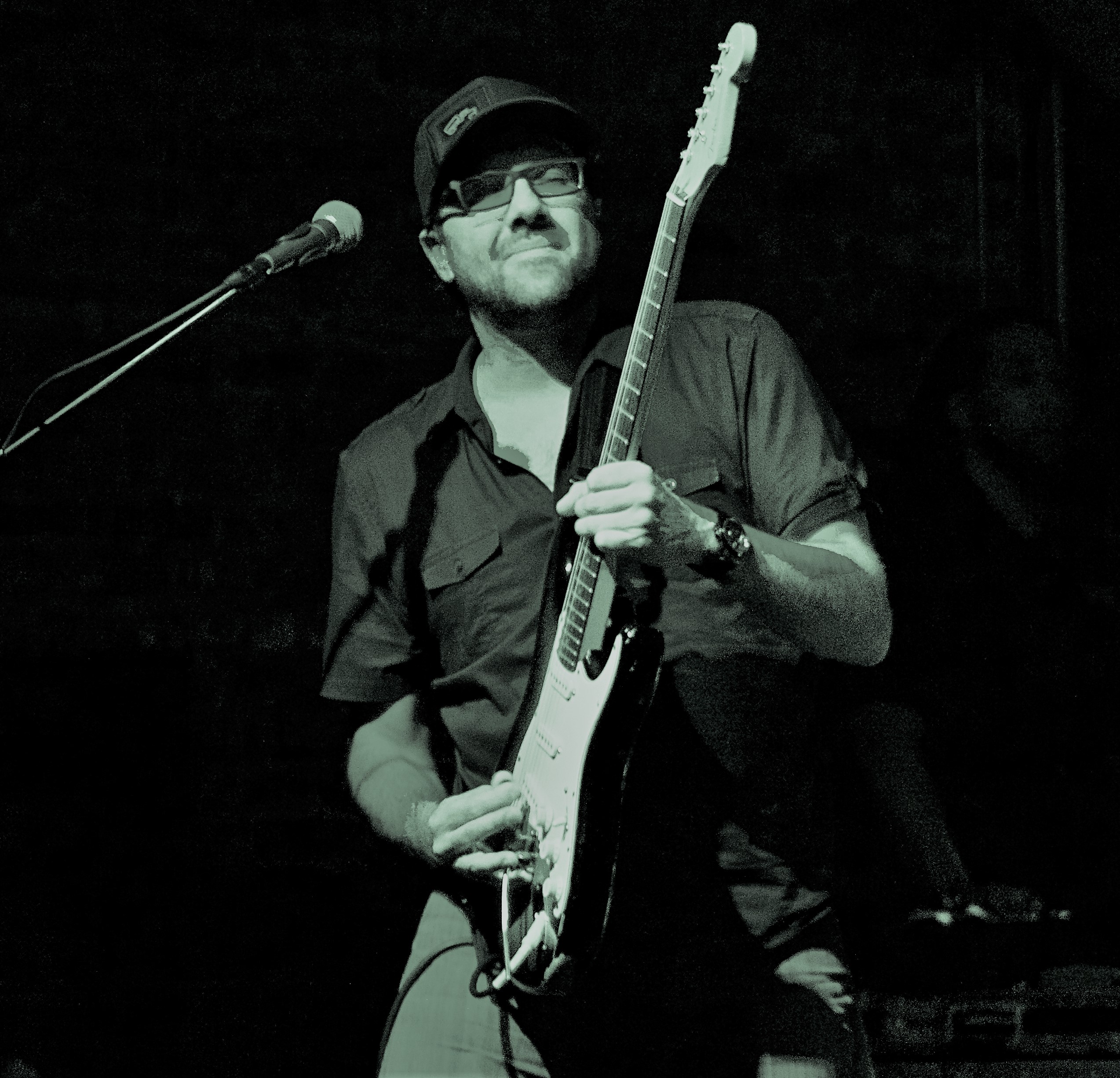 Palmeri addressed the electricity of the night himself. After a great "Teenage Wasteland," which concluded itself with a particularly sweet sax solo from Fu member Rob Somerville, the Kung Fu guitarist took a moment to pant into the microphone. He said: "Yeah, we really love this music. We love music in general, but we reallllly love this music."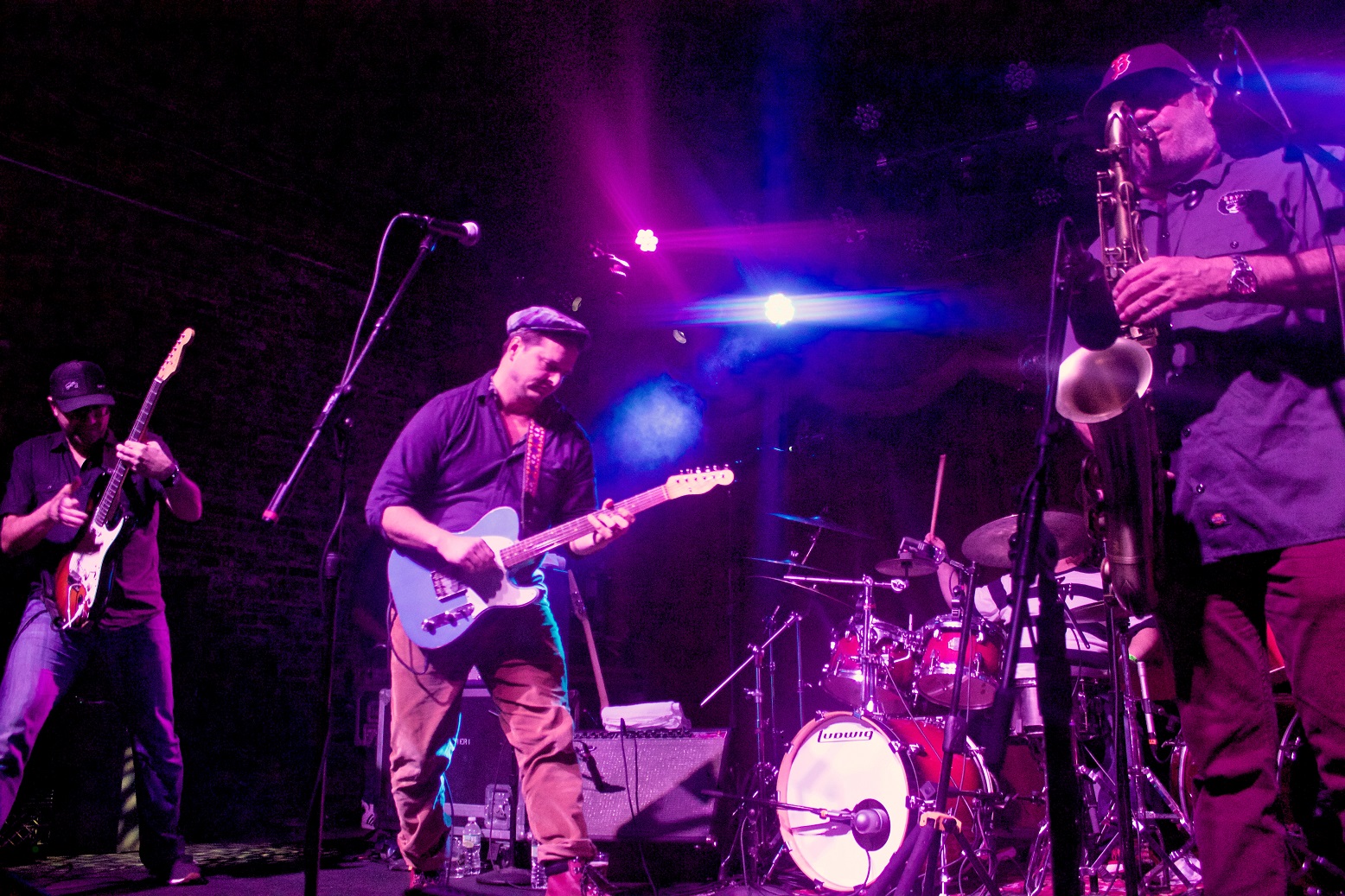 He wasn't exaggerating. During this entire set, Kung Fu looked like a group of teenagers jamming out The Who in their garage. Between Somerville's rowdy vocals on songs like "Wasteland" and "Who Are You," bassist DeAngelis' jumping around stage, Palmeri's endless power rock stances and everything else, the four were reveling in this music.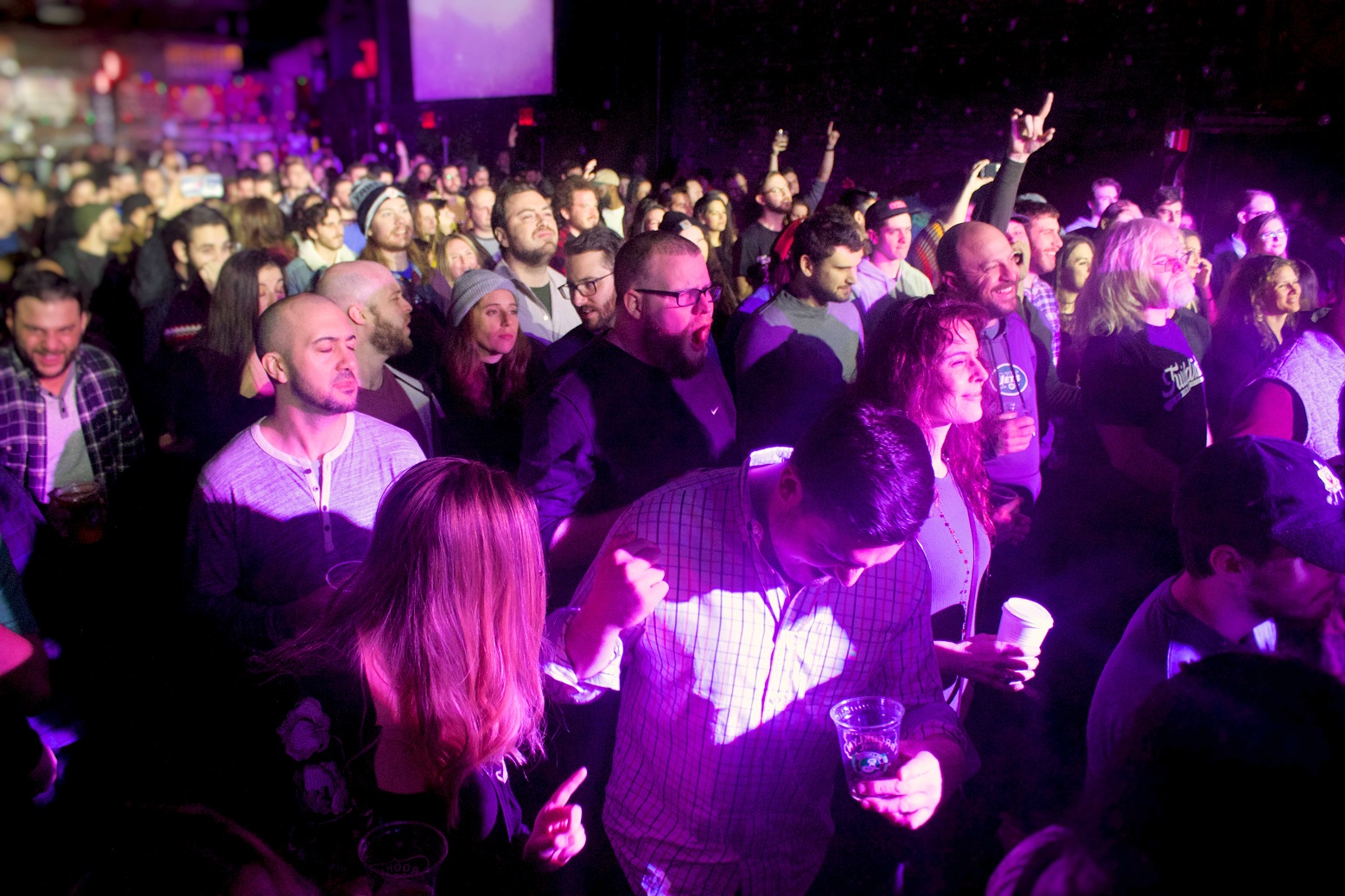 They weren't just monkeying around, of course, but holding down these tunes with muscle. DeAngelis, for instance, threw his own flair into the bass lines of jams like "Rock and Roll Doctor." The bassist also sang "Drowned," which may have been the peak of the evening. For this one, the band invited up Pink Talking Fish keyboardist Rick James to play beside Sasser, and the version here was quick but oh, was it hot.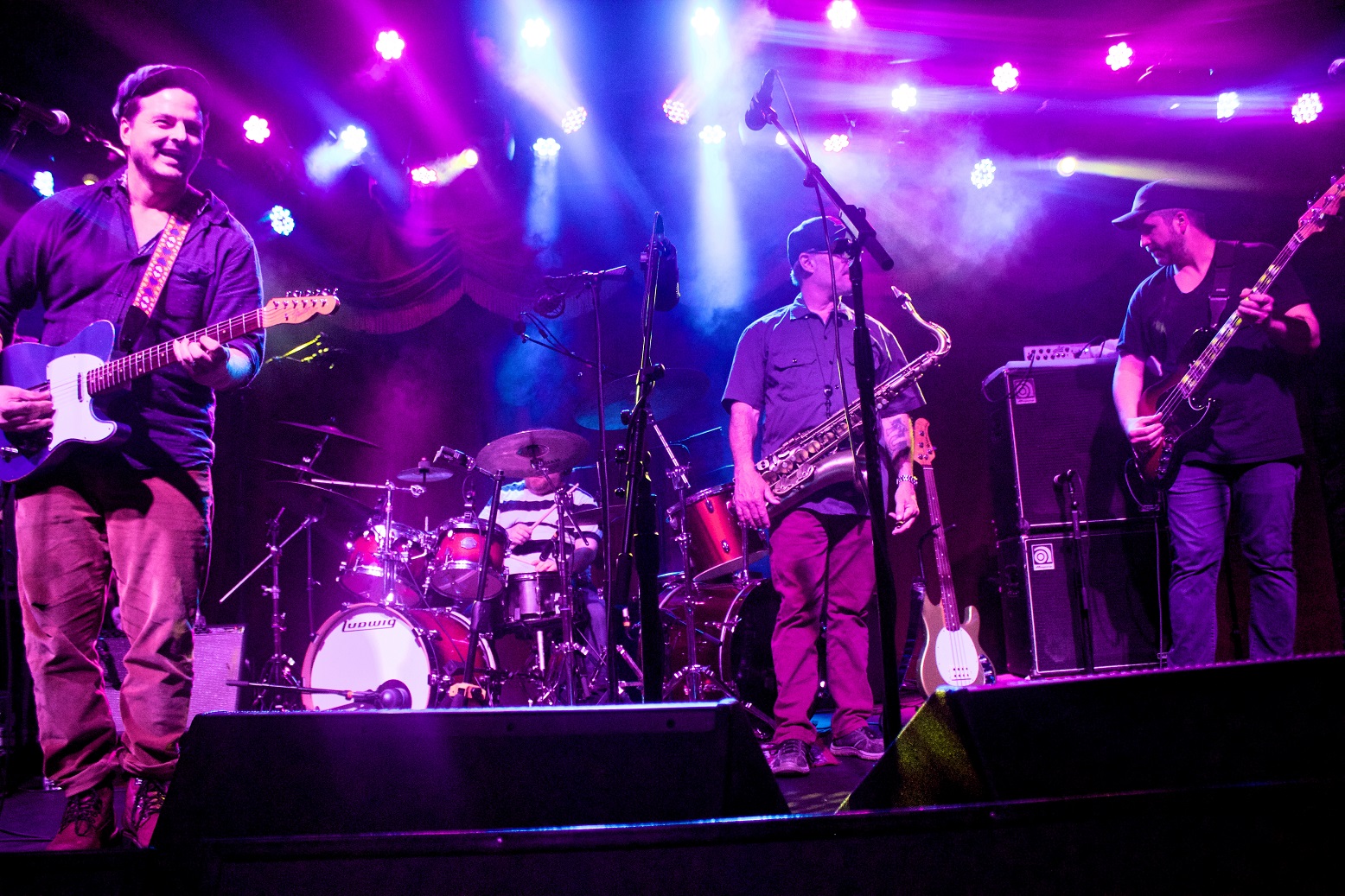 In between DeAngelis' great vocals, the band kept hammering on "Drowned"'s bright chord progression, making these blissful waves of music that washed over The Bowl. The rock was boosted, too, at this point by a beautiful coating of rainbow-colored light. The room was all smiles, and James was all smiles, too, as he had jumped into the middle of this paramount set of music. He and Sasser soloed multiple times within the fray with a sense of abandon. It's hard to pick a high point of this night, but this is a contender.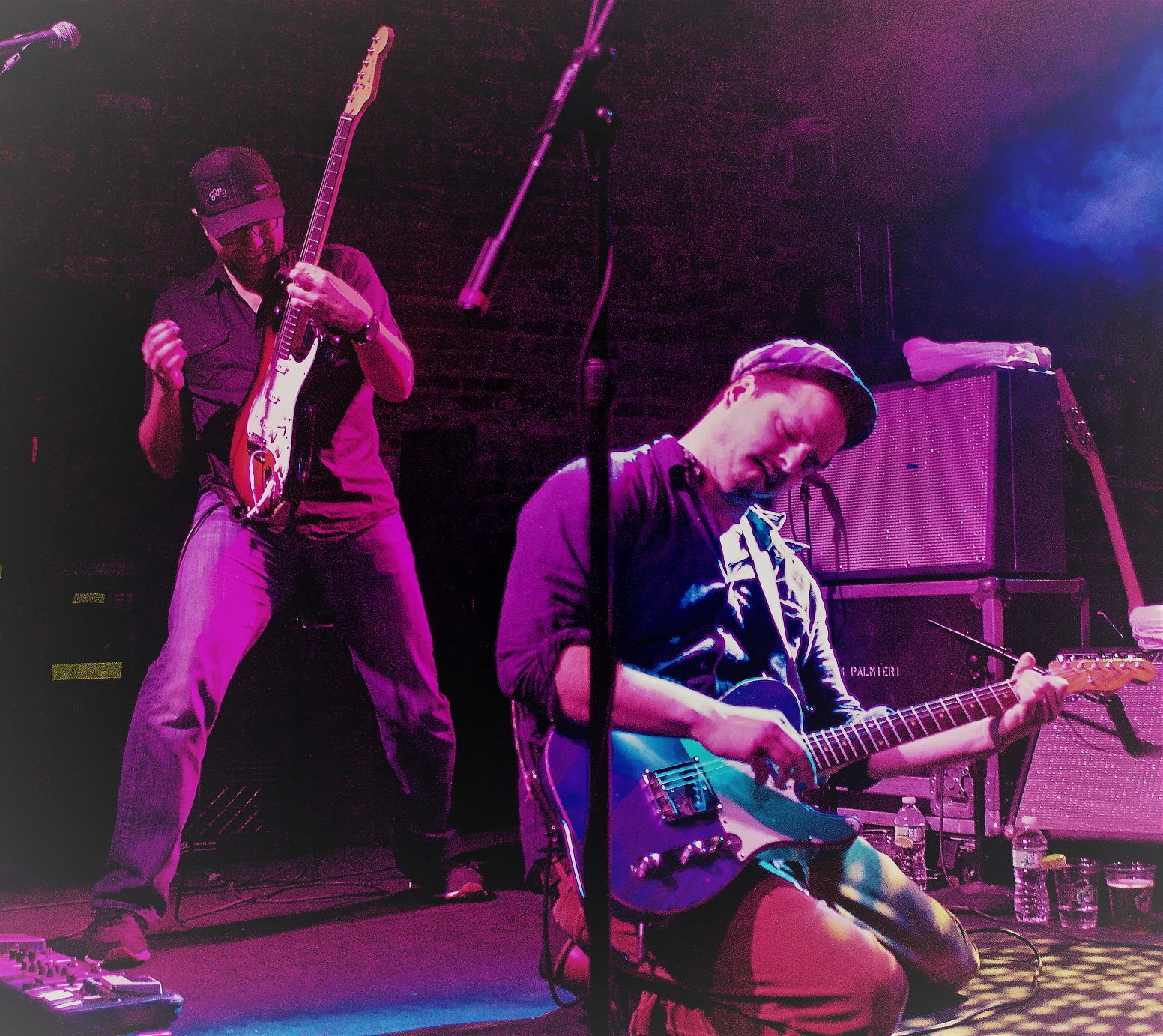 But then, of course, there's the end of the show, the encore to this exalted night of performance. It began with probably the biggest Who, "Who Are You," and Somerville really grunted out the vocals on this one. Again, hitting the nail on the classic riffs just in a straightforward yet gigantic way. "My Generation" was quick, bulleted follow-up, that only precluded the real send off. Palmeri, DeAngelis, and Tramontano beat the daylights out of a spare drum kit, smashing it to bits in front of a truly crazed audience. Kicks and suplexes to the snare drum from the band, shrieks of insanity from the crowd.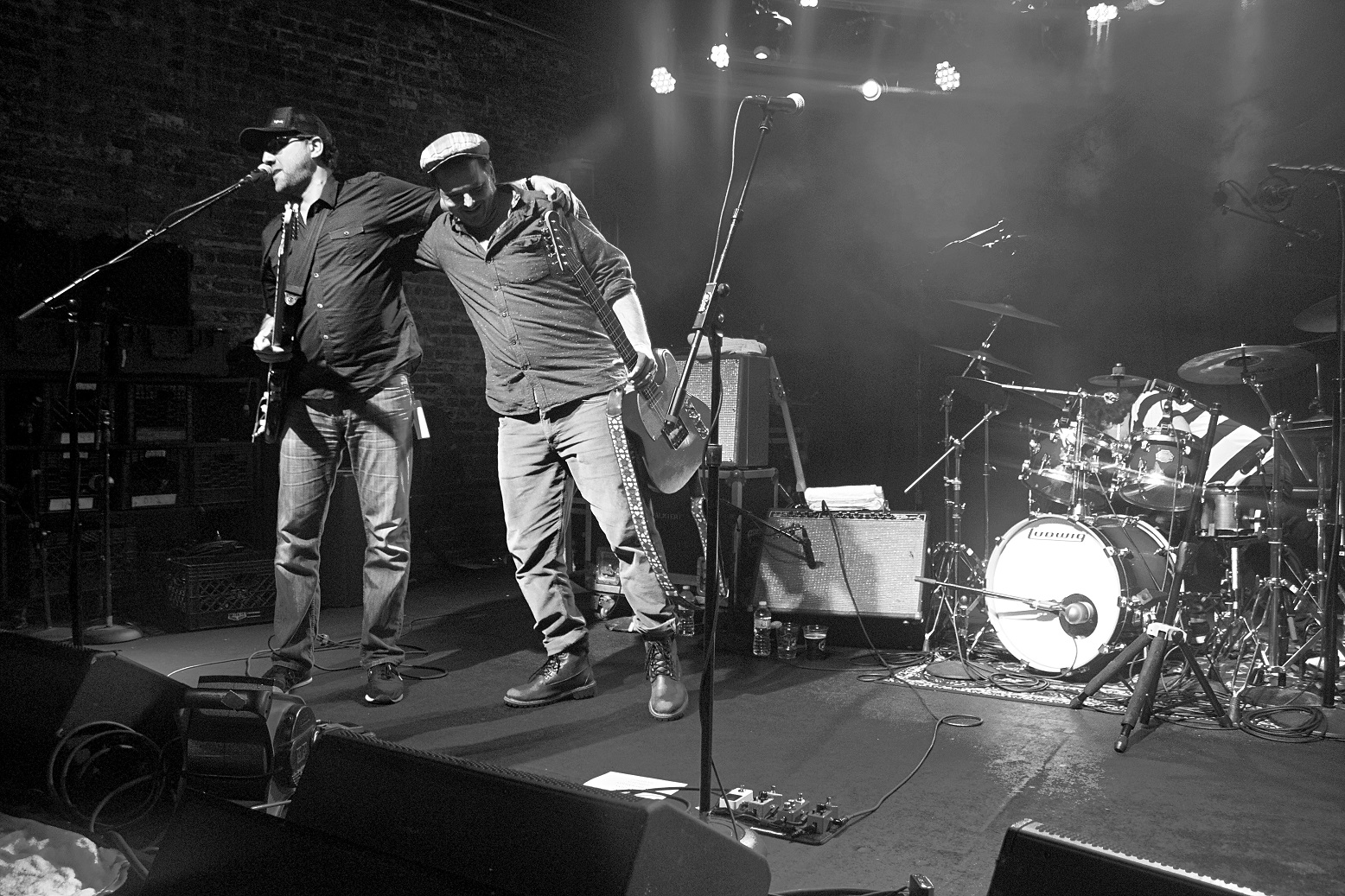 In addition to his note about the songs, Sasser also later mentioned that he wasn't in the know on the band's plan to do this, and looking back at video you can notice his reactions during the encore. If there's a way to end a mighty and inspirational hour-long performance of The Who, that's it.