Dead & Company kicked off their Final Tour Saturday with a headlining single set at the New Orleans Jazz & Heritage Festival. Lightning and torrential rains delayed the festivities, with gates opening over an hour past the 11:00 am schedule, causing some of the earlier slated bands to be scrapped. The rain held off for most of Dead & Co's electric-only set. The sun even managed to make a late-set appearance. Earlier sets on the main Festival Stage by George Porter Jr., Anders Osborne, and the Preservation Hall Jazz Band endured torrents of rain. As expected, Jay Lane joined Mickey Hart on drums as founding member Bill Kreutzmann recently announced that he was leaving the group for creative reasons.  Lane has previously filled in for Kruetzmann for health reasons.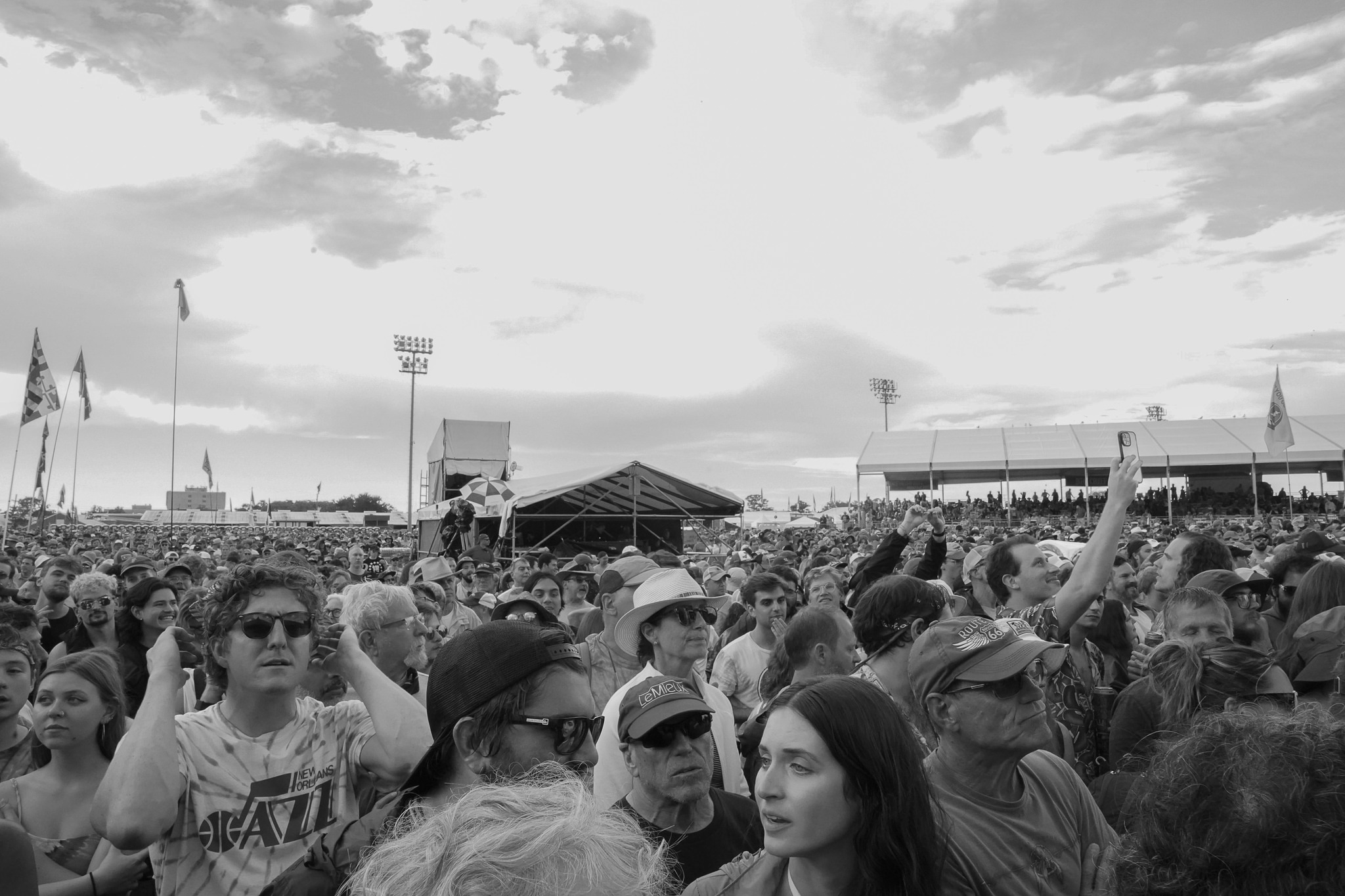 Some Highlights from Saturday at NOLA include:
Dead & Company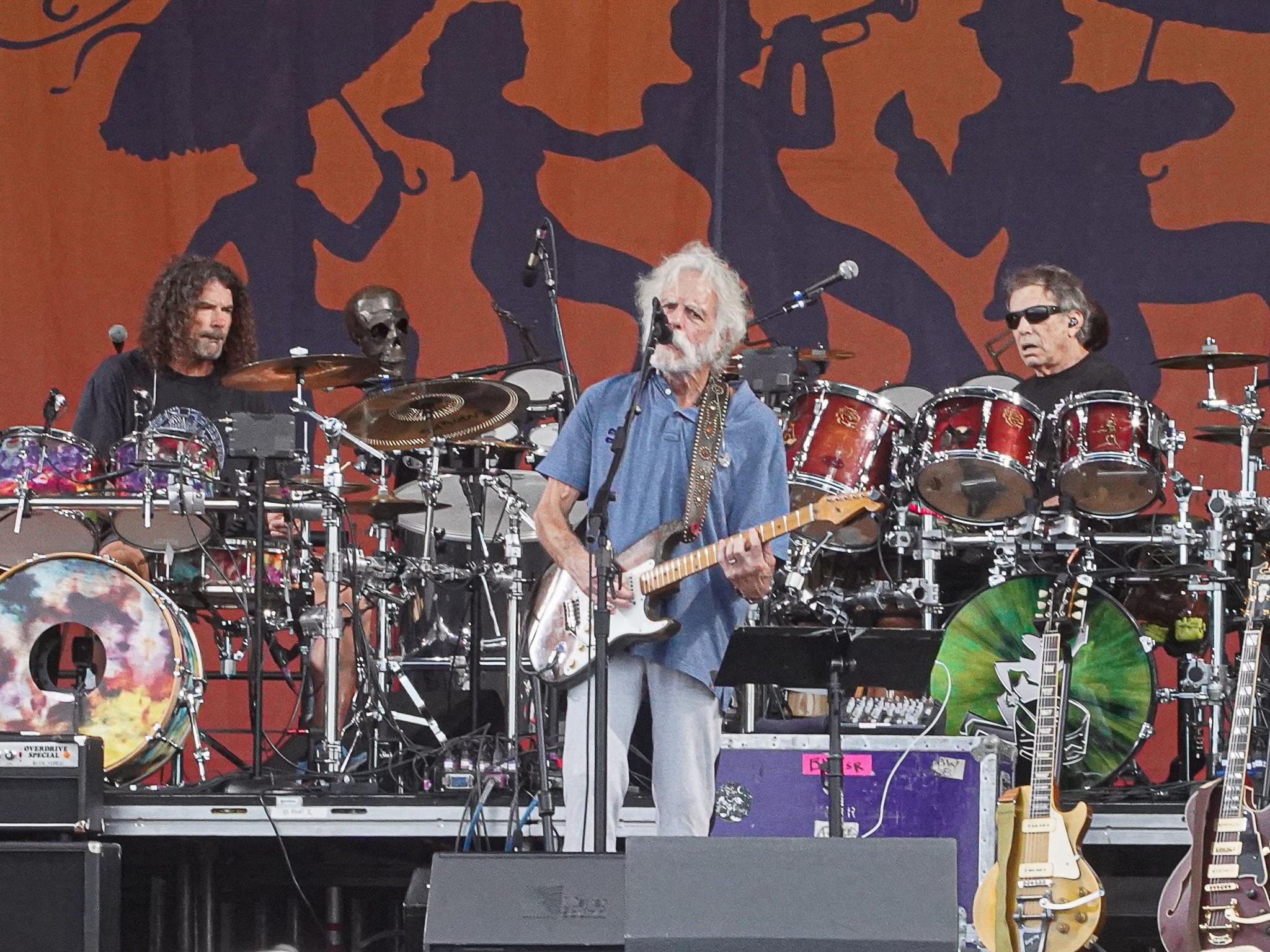 A Truckin' opener had that crowd up and dancing right out of the gates on this Kentucky Derby Saturday.  Always a crowd favorite, Truckin' hit home with its Crescent City references.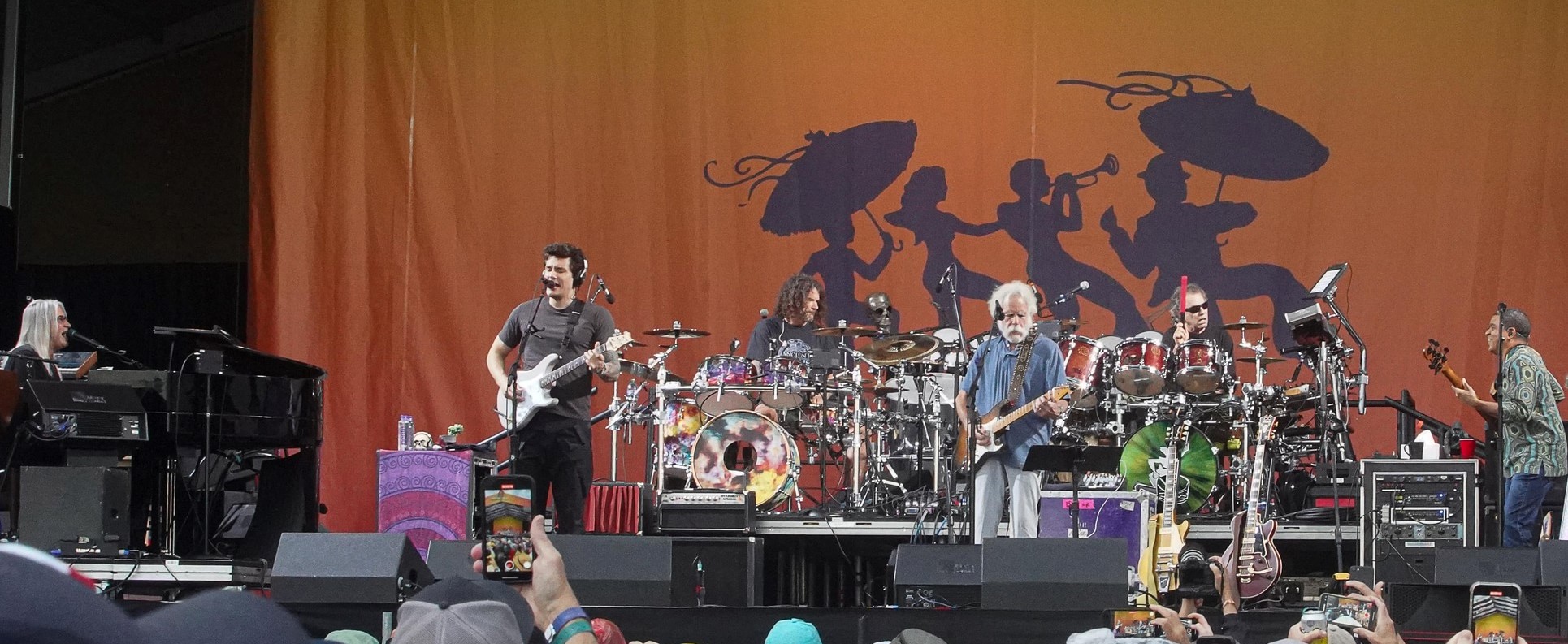 A New Orleans-tinged Shakedown Street and upbeat Cumberland Blues showcased the bands' vocal versatility.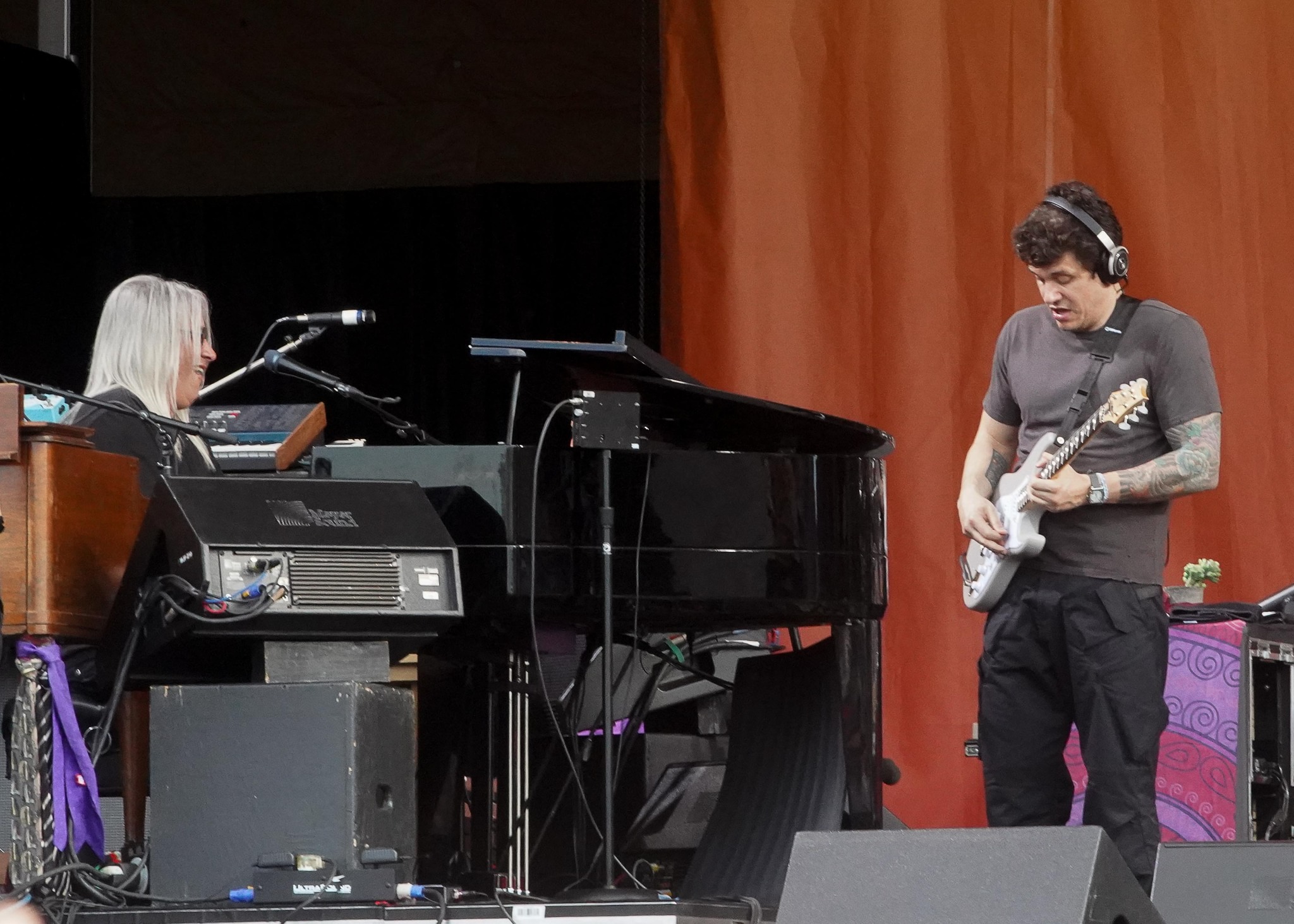 Guitarist John Mayer and keyboardist Jeff Chimenti locked into jams that propelled the ensemble forward, to the delight of the crowd.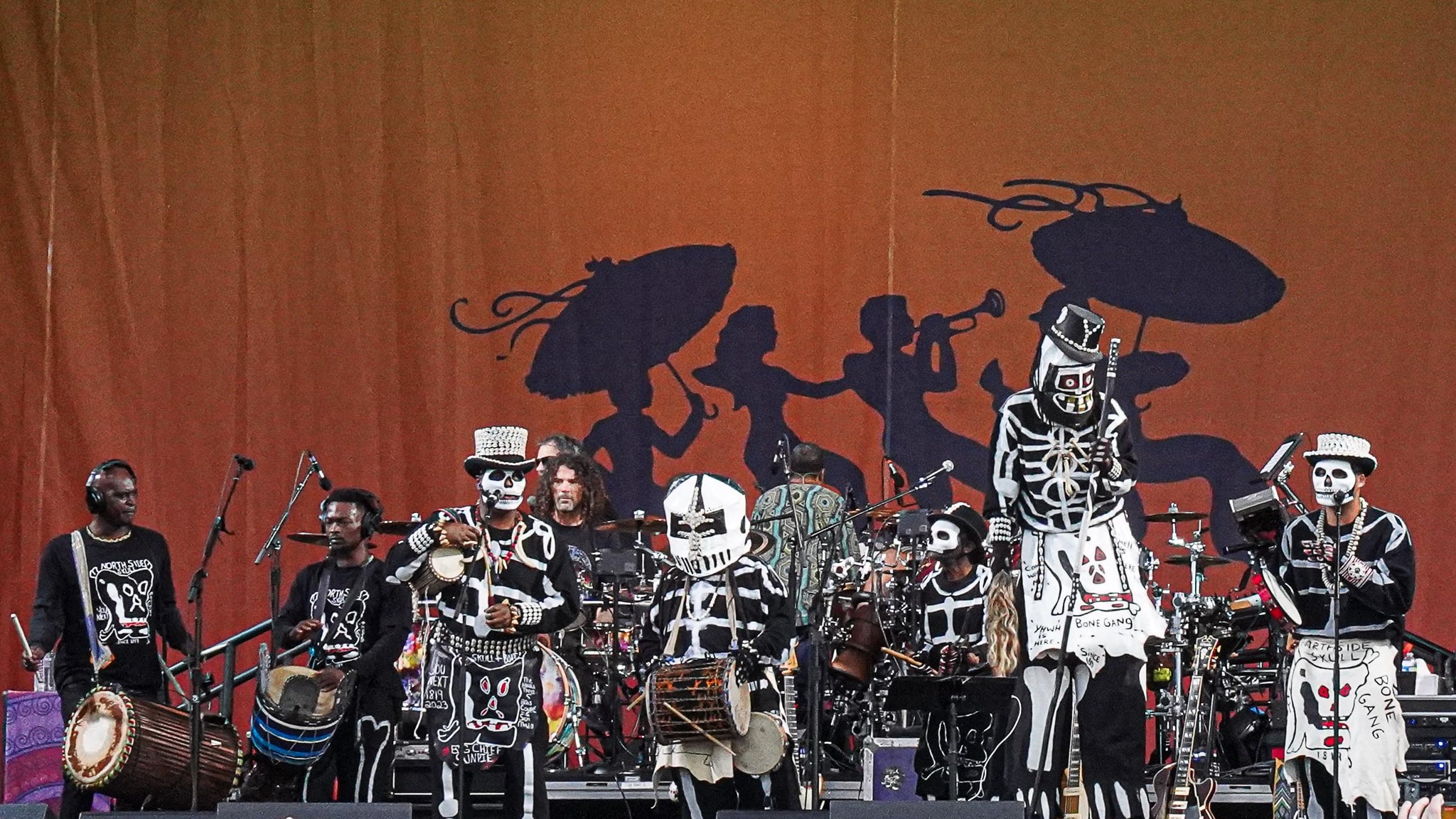 Perhaps the biggest highlight of the afternoon was the addition of Big Chief "Sunpie" Barnes and the North Side Skull and Bone Gang, to the Drums portion of the set. Decked out in skeletal costumes, masks, and stilts, chanting 'Getting your life together', as a reminder to live well before death. The ensemble dates back to 1819, in the Treme neighborhood of New Orleans, with roots in Africa.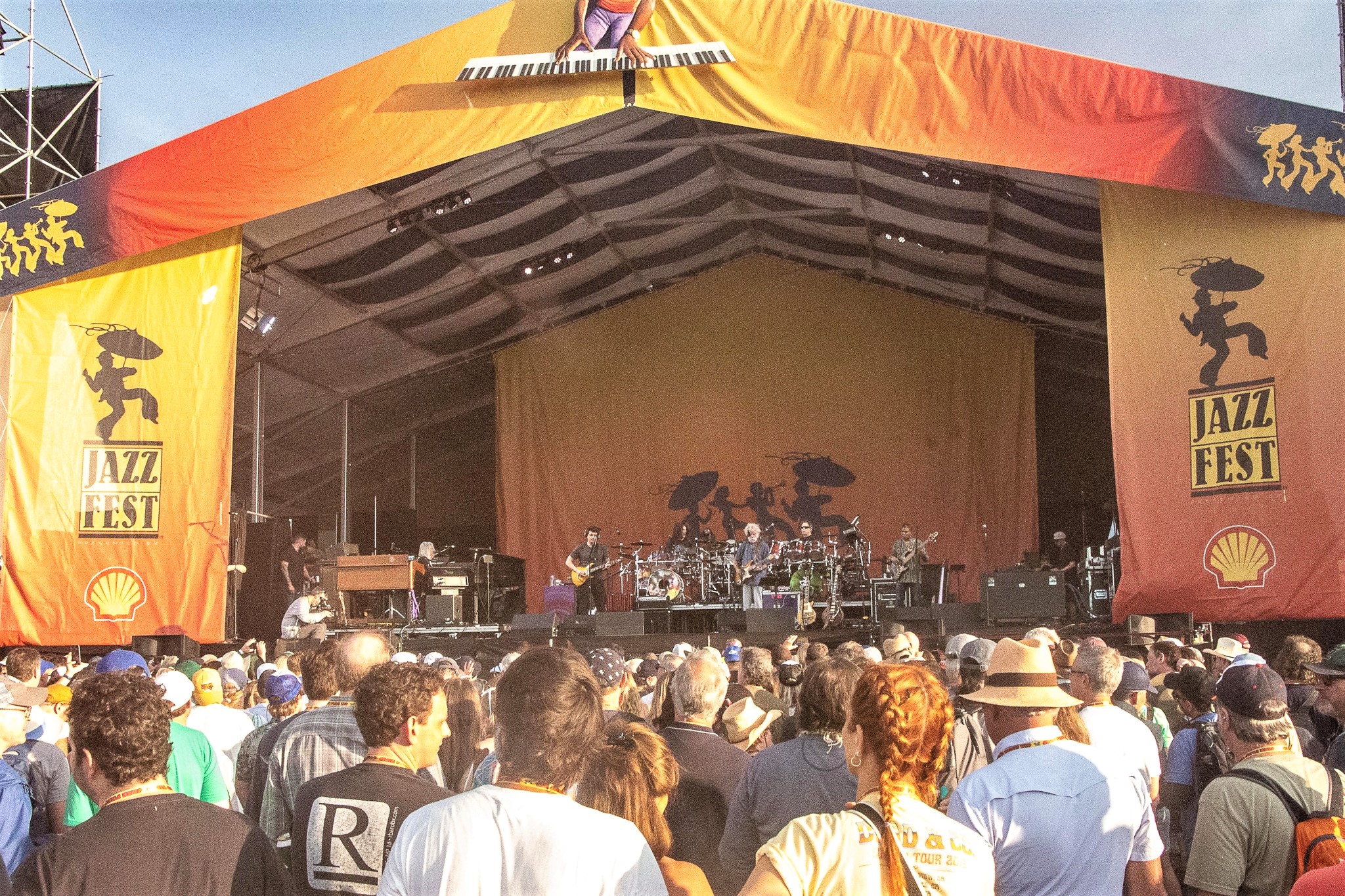 Jay Lane kicked off a post drum 'Not Fade Away', a perennial Dead crowd favorite, complete with audience sing-along participation.
Preservation Hall Jazz Band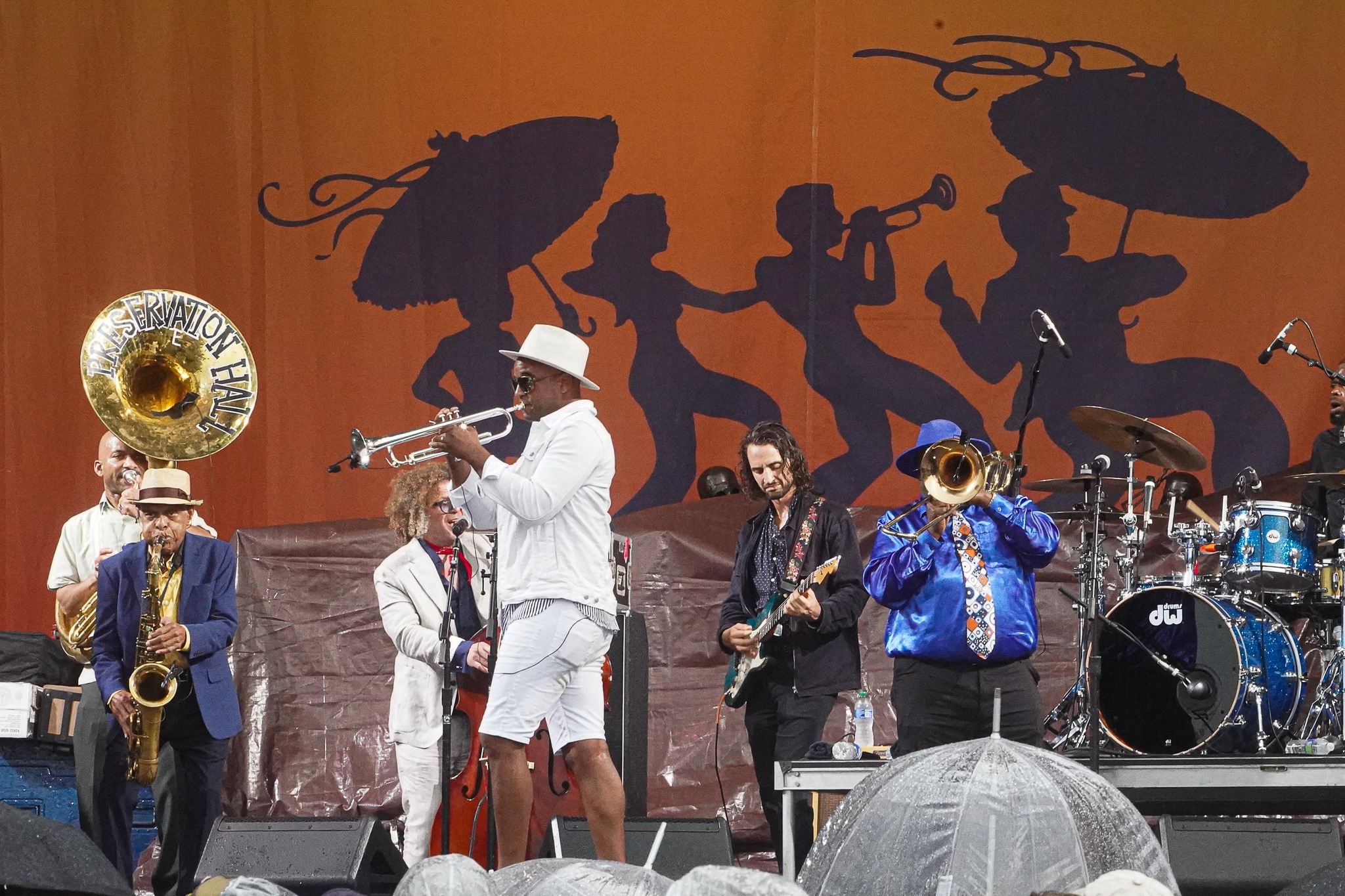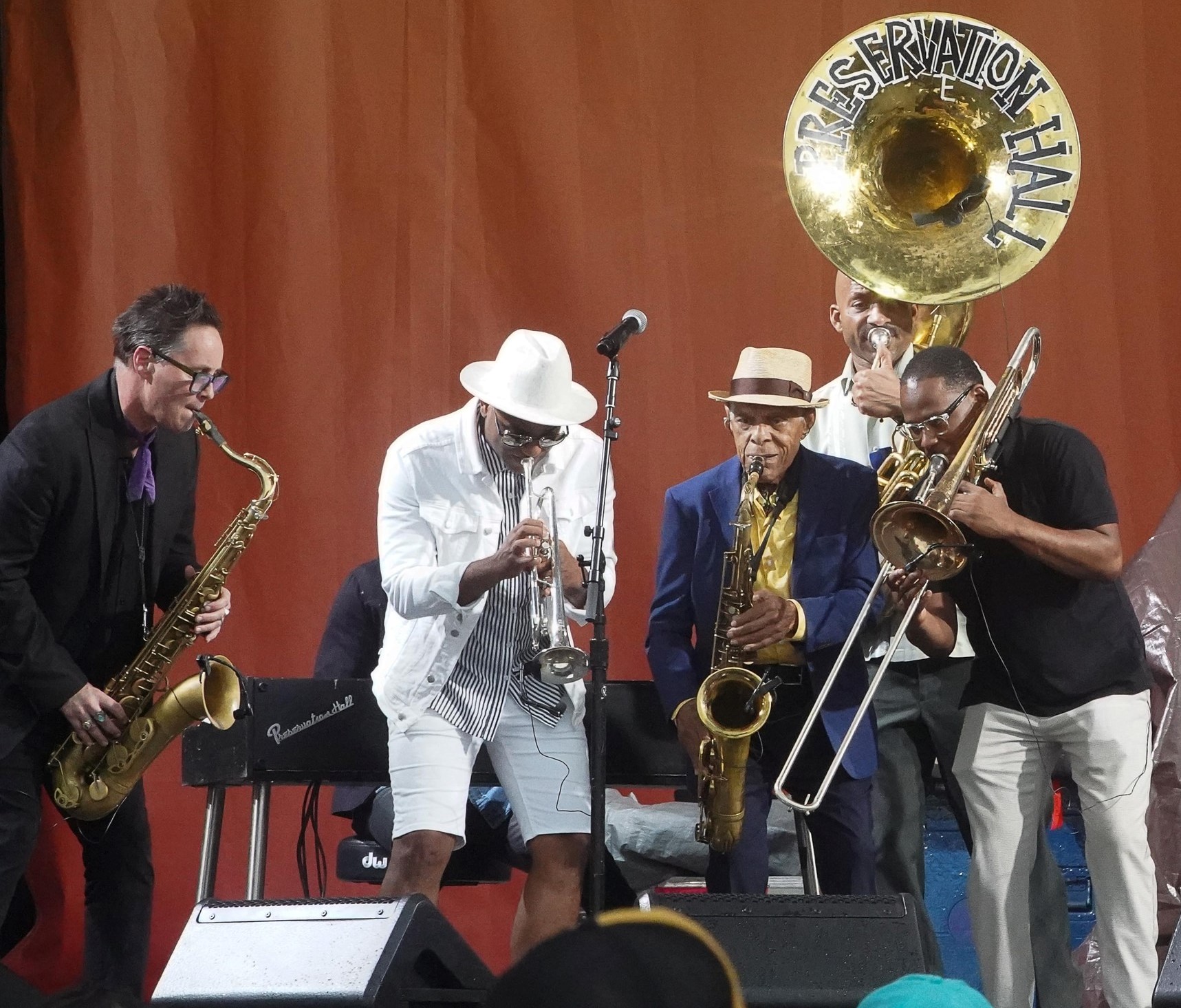 Hard to believe this was that this was the first time the PHJB played the main stage at Jazz Fest. They did not disappoint. A mainstay of all things musical in New Orleans, they are a huge part of the soundtrack of the city and never fail to entertain.  They had the crowd up and dancing from the get-go.   
Anders Osborne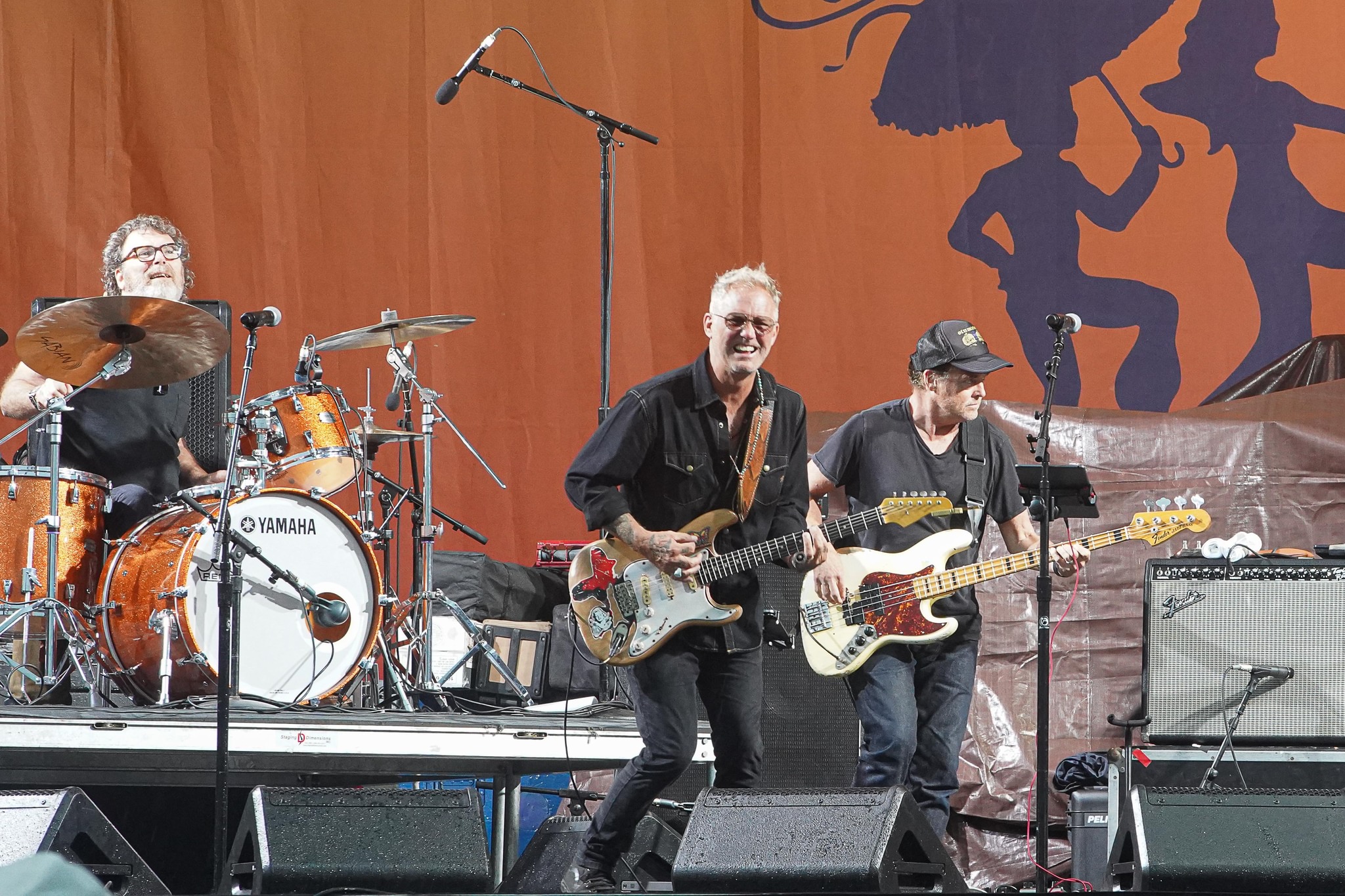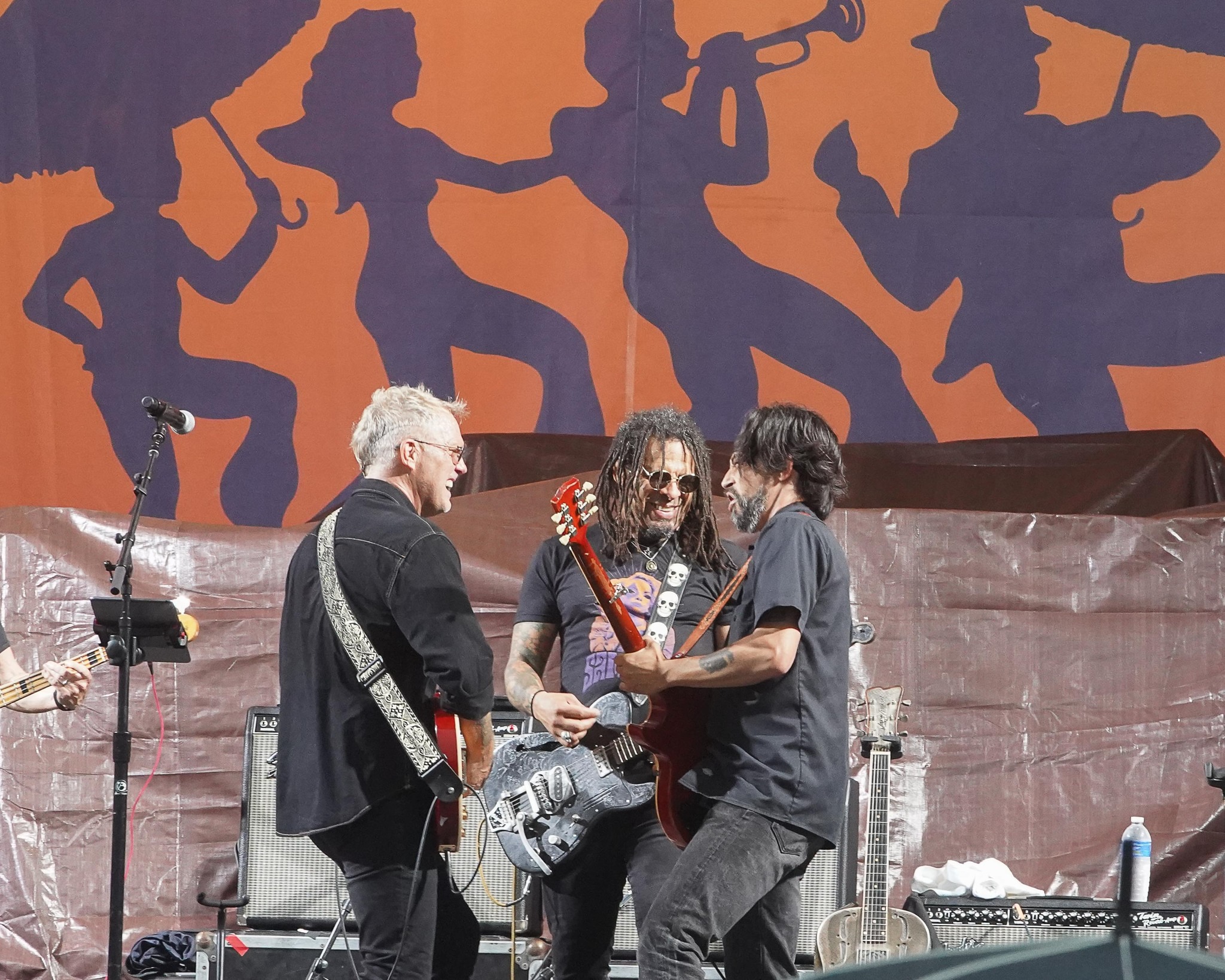 A Crescent City native, Osborne kicked things up a notch with an energetic set with the apropos 'Louisiana Rain' opener. Seemingly not part of his set plans, he improvised the opener due to the surrounding circumstances. He instantly won the crowd over.   
George Porter Jr.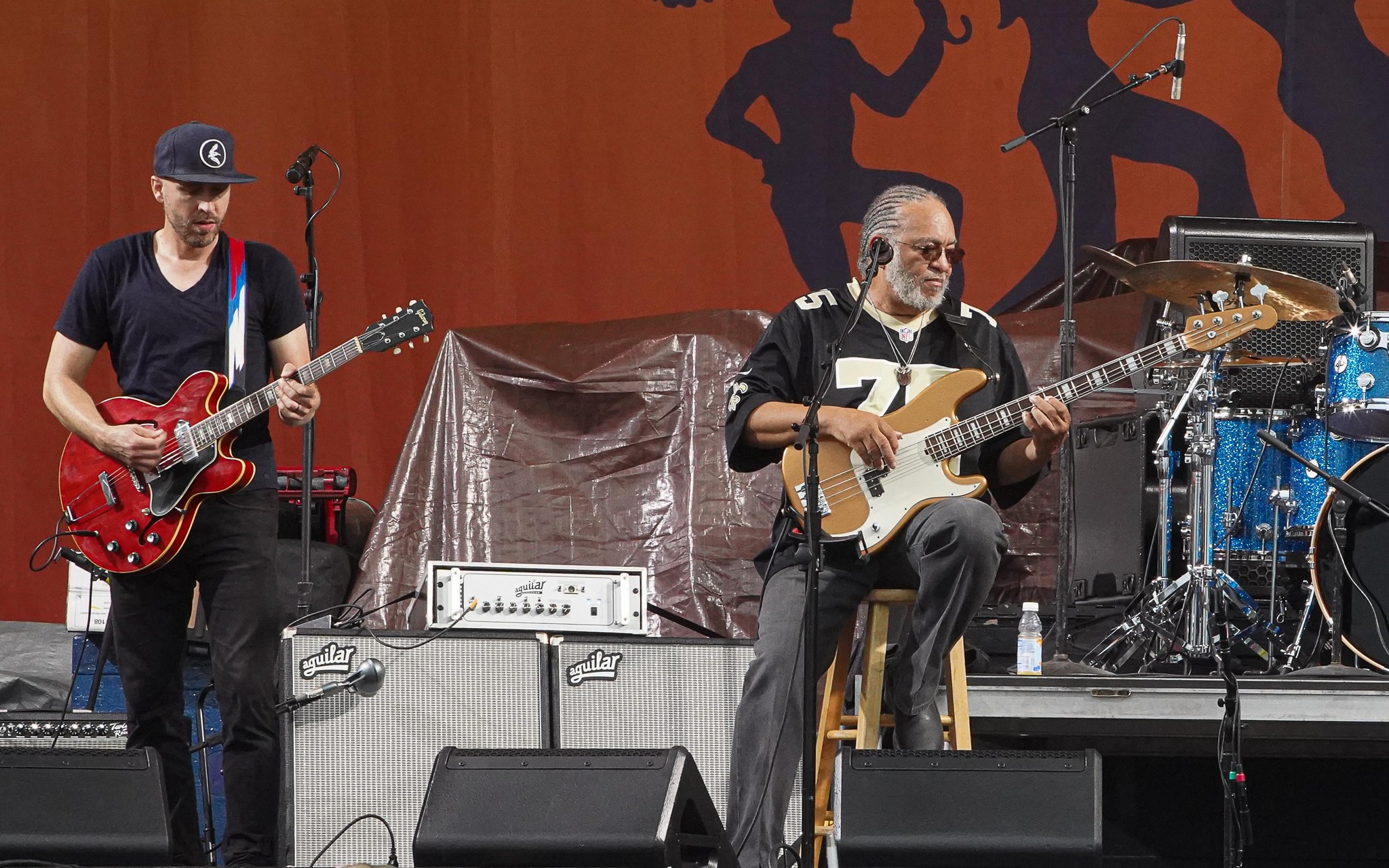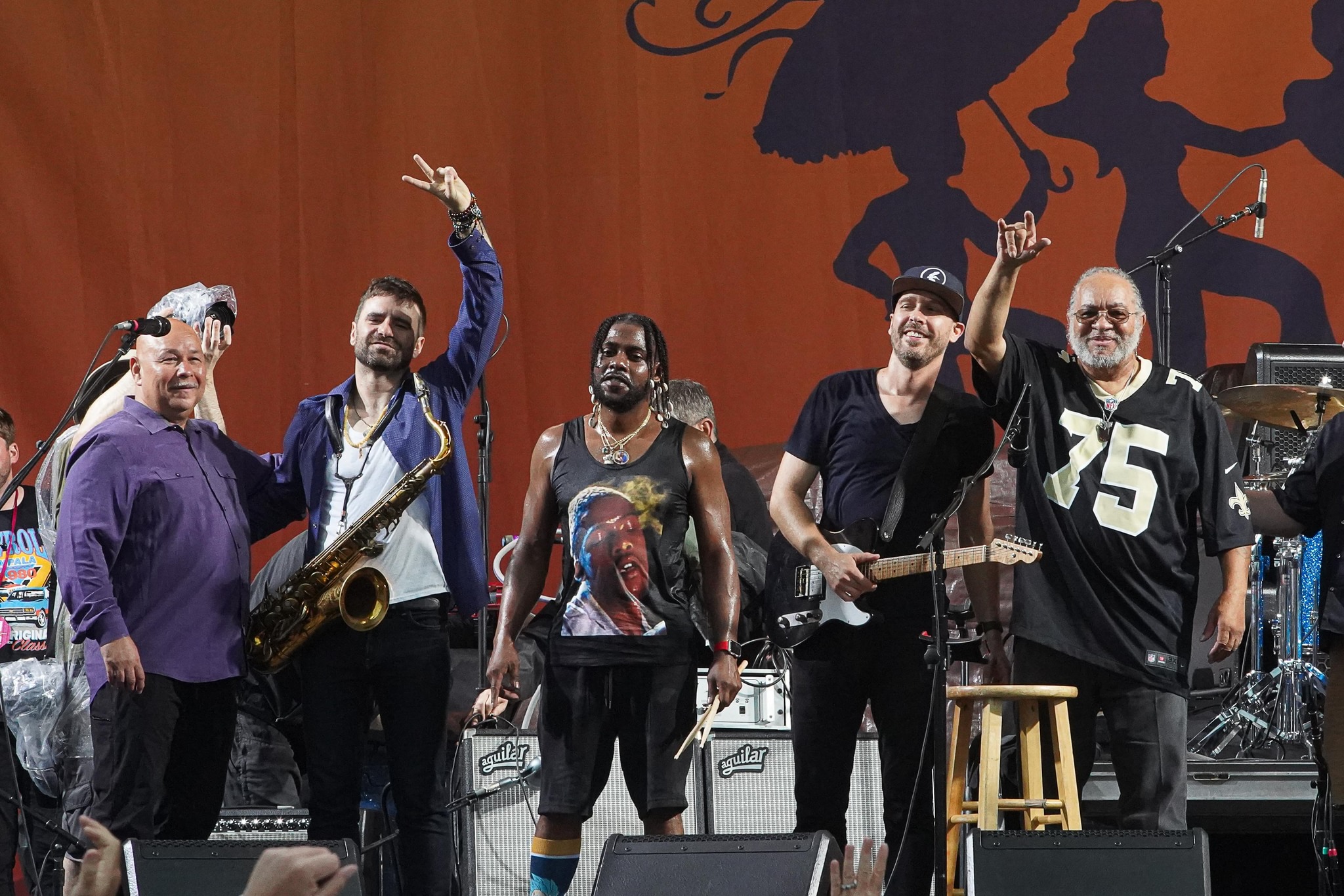 Legendary bassist Porter, and his band the Runnin' Pardners, kicked the day off with a rain-soaked set. The inclement weather kept some folks away early in the day, but local legend Porter delivered a spirited set to faithful fans who endured heavy rains. Porter first played Jazz Fest with his legendary funk band, the Meters in 1970.