Taj Mahal and his quartet played the Parker Playhouse in Ft Lauderdale, FL, on January 27th, 2020. The 78-year old three-time Grammy winner treated the audience to an evening of African, Caribbean, Hawaiian, and blues music that was upbeat, infectious and captivating. Mahal is a musicologist who celebrates and honors African music as being the cornerstone of all modern music.  In 1981 he moved to Kauai, Hawaii and shortly after formed the Hula Blues Band, thus resurrecting a stalled career.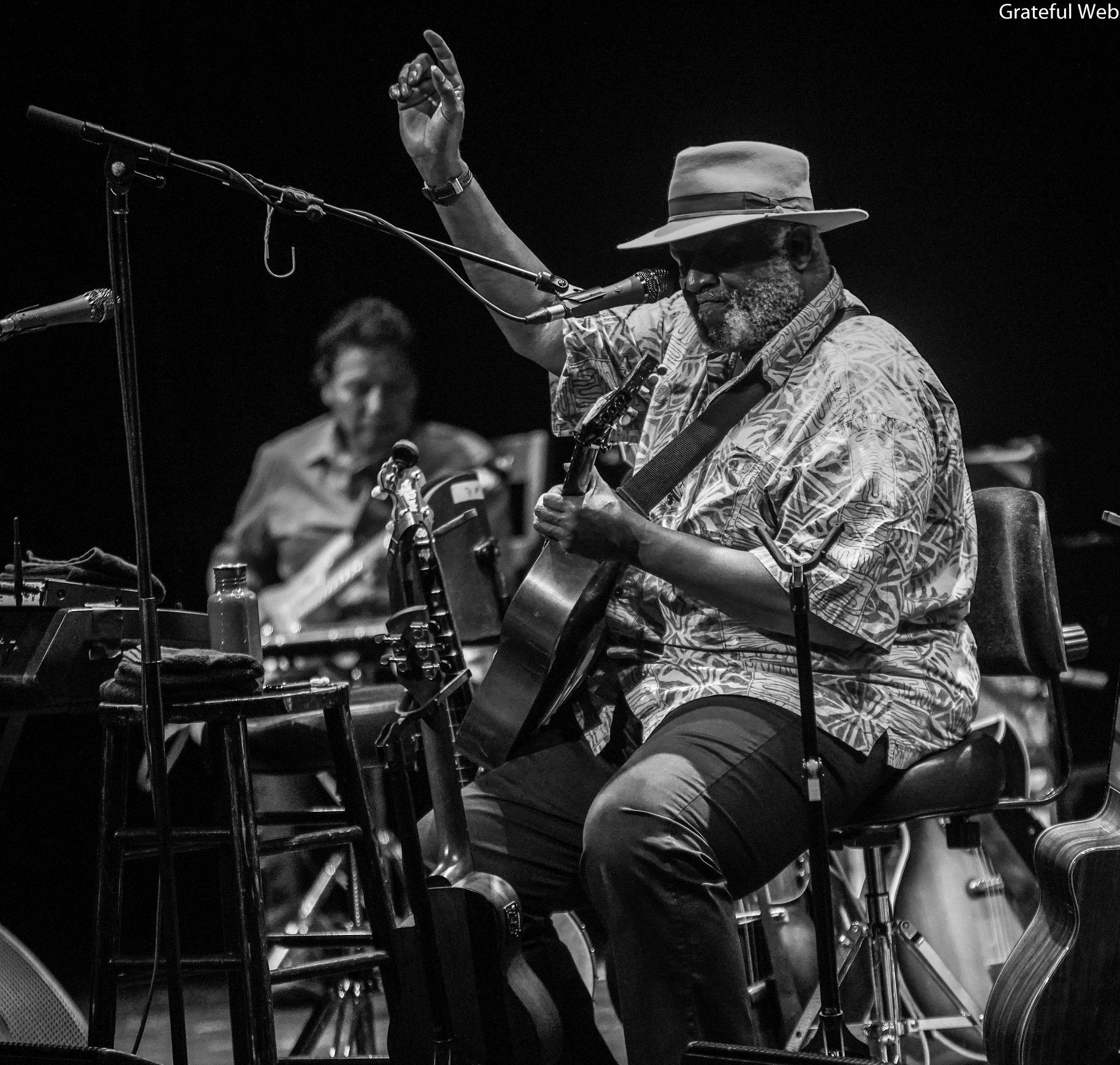 Taj Mahal, whose stage name came to him in a dream about Gandhi, India, and social compassion has captivated audiences for over sixty years in his storied career. He has played and recorded with the likes of blues legends Howlin' Wolf, Lightnin' Hopkins and Muddy Waters. Not to mention Eric Clapton and the Rolling Stones, appearing in the Stones 1968 film, Rock and Roll Circus. In his youth in rural Massachusetts, Mahal developed an interest in agriculture that has led to numerous appearances at the annual Farm Aid concerts.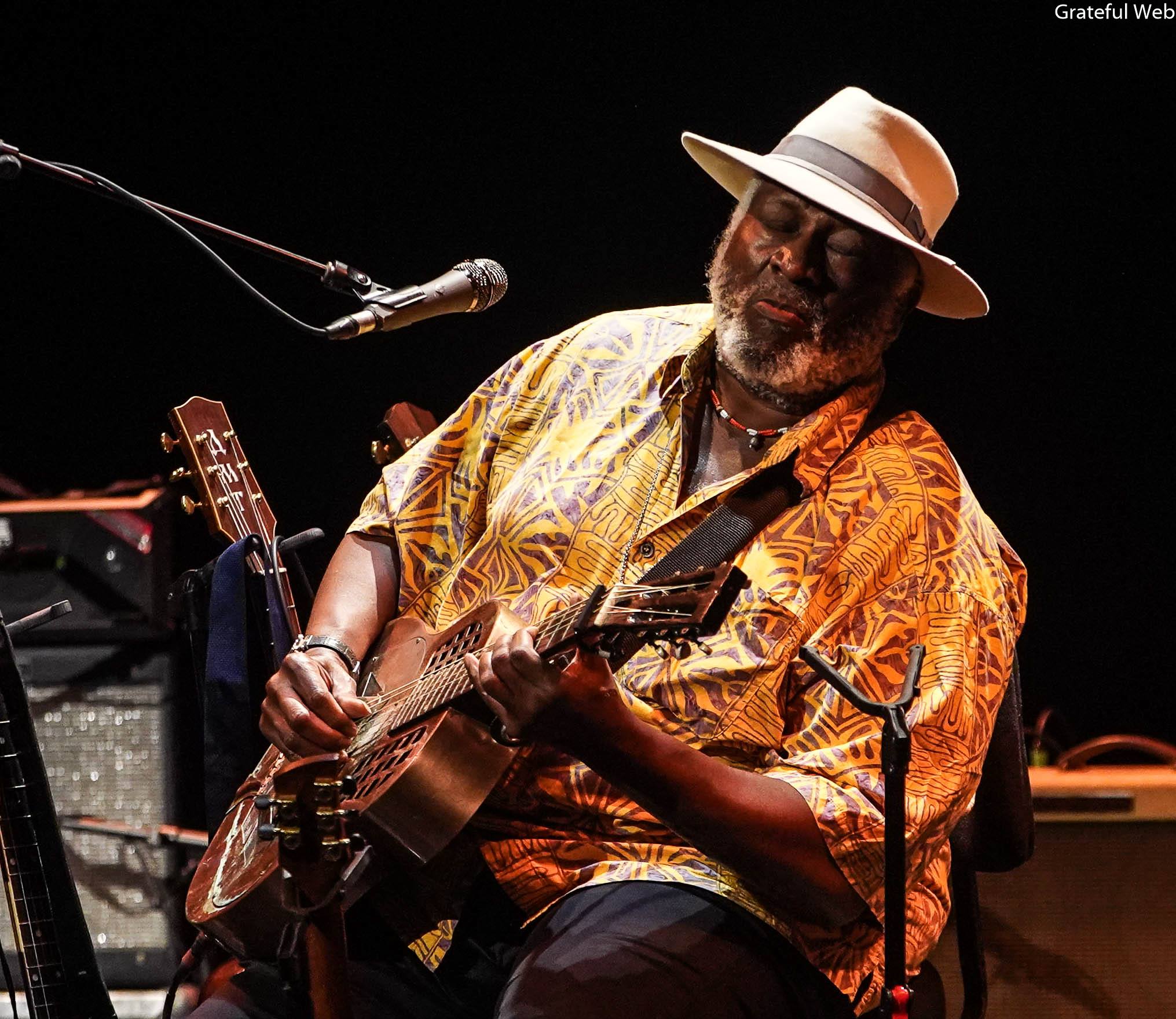 The Taj Mahal Quartet is Bill Rich on Bass, Kester Smith on drums, Bobby Ingano on guitar and Hawaiian lap steel.  Highlights of Monday's set included blues chestnuts 'See See Rider' and Stagger Lee,' the reggae-tinged 'Wild About My Lovin' as well perennial favorites 'Corrina' and Lovin' in My Baby's Eyes".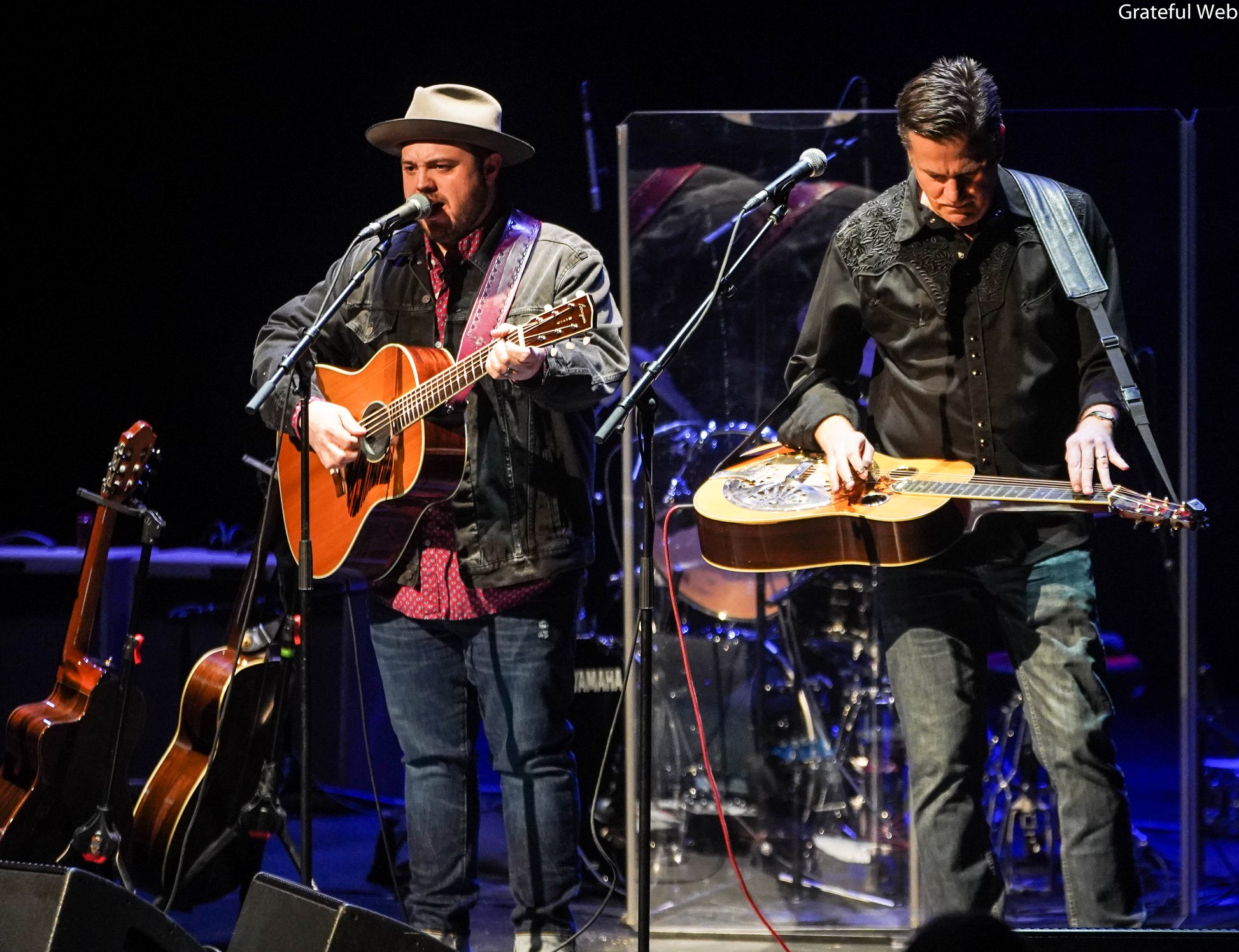 Mega-talented Tennessee based Bluegrass duo Rob Ickes and Trey Hensley open the show with Grateful Dead filled acoustic set. Hensley is a dobro master who plays off Hensley's vocals and guitar.  Their set included some of Henley's own songs as well as Dead classics "Brown Eyed Women" and "Friend of the Devil." Look for their "Brown Eyed Women" video with special guest Vince Gill.