The Tedeschi Trucks Band rolled into the Mizner Park Amphitheater in Boca Raton, Florida on Saturday, June 29th as the headliner for their own "Wheels of Soul" tour. The Boca Raton show was the second stop of the tour after opening Friday night in their hometown of Jacksonville, FL. This is the 5th year of the "Wheels of Soul" Tour and the 2019 version features two other southern bands in Atlanta's "Blackberry Smoke" and the Charleston-based husband and wife duo "Shovels & Rope." The Tedeschi Trucks Band has become a mainstay at Mizner Park where they first appeared in 2007 and have performed every year since 2013 as part of the Sunshine Music Festival.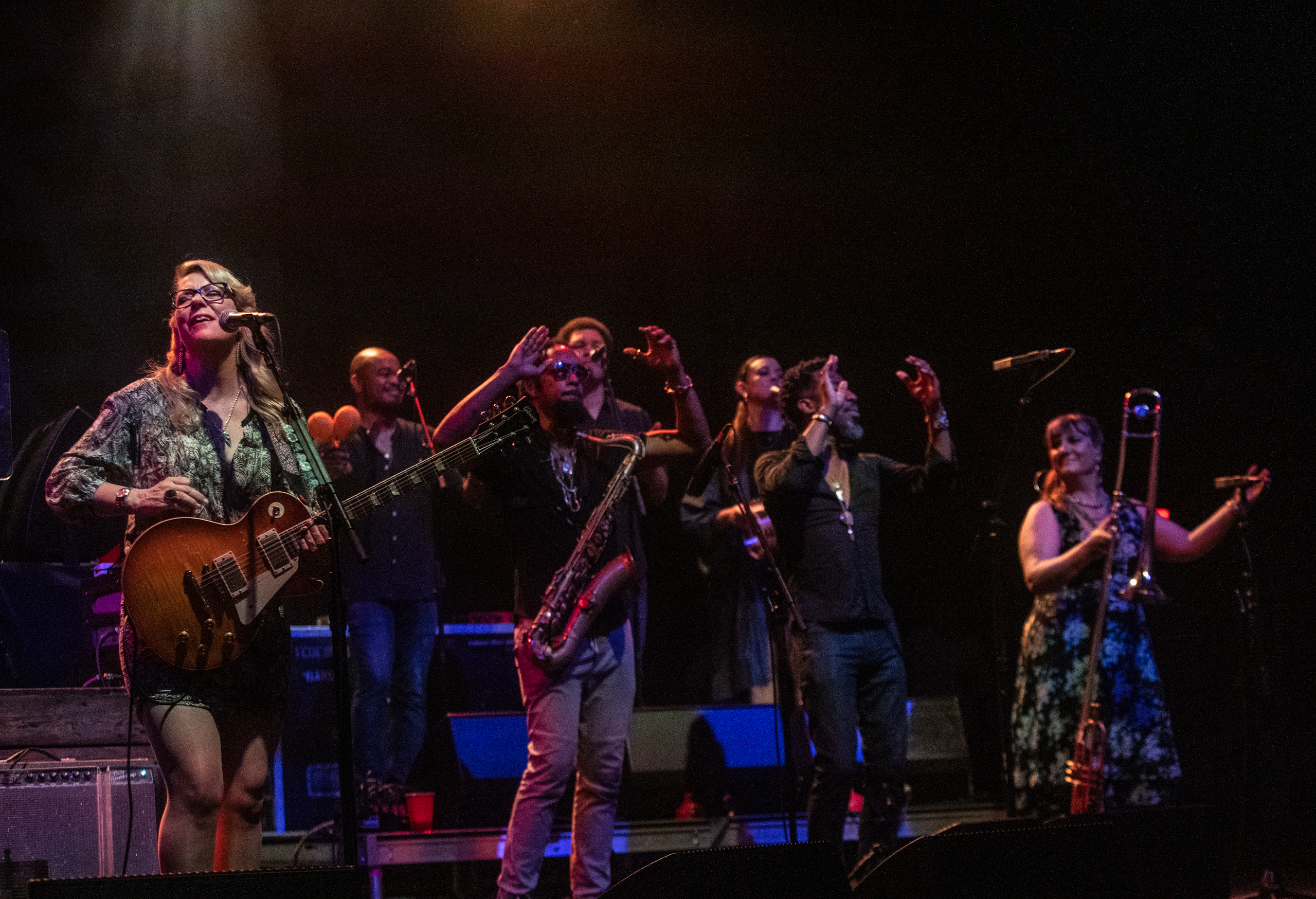 The TTB is hitting the road this summer with a new lineup compared to that of years past. After the passing of their beloved keyboardist and flutist, Kofi Burbridge from heart-related issues last February, the band has enlisted Gabe Dixon to fulfill keyboard duties. Atlanta's Brandon Boone has taken over on bass after Tim Lefebvre's departed in December of last year to pursue other musical ambitions.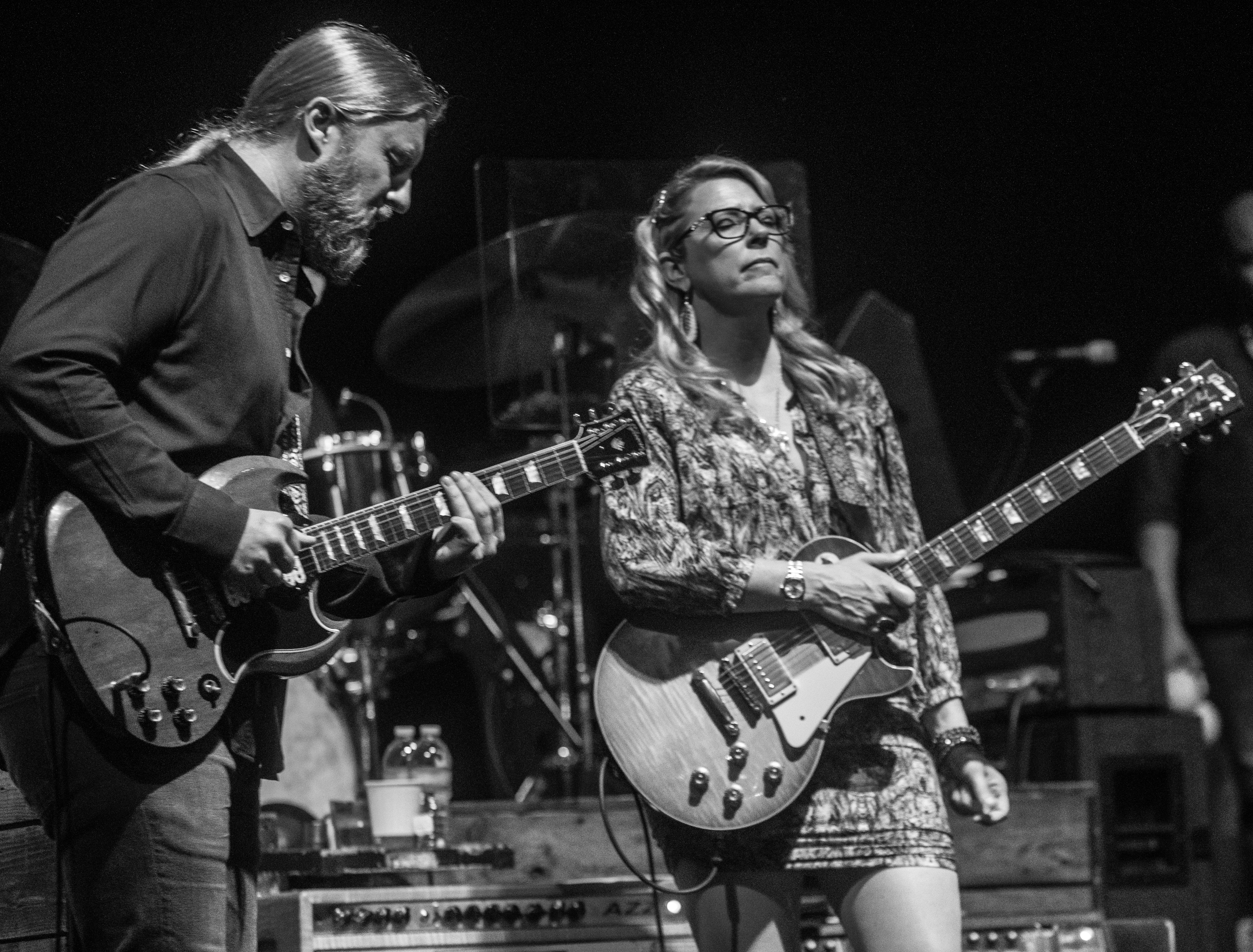 It certainly wasn't by design, but 'Signs,' the latest and fourth overall album from the Tedeschi Trucks Band, may go down as a lasting tribute Burbridge. The album was coincidently released on February 15, the day he passed.  Burbridge was known as a monster musician among his peers and was a 2-time Grammy award winner who at ten years old once played flute alongside Duke Ellington. He created the charts the Jacksonville Symphony Orchestra used on four of the tracks on "Signs."  Kofi co-founded the band in 2010 which also featured his brother, Oteil Burbridge (now with Dead & Company) on bass from 2010-2012. "Signs" also feature guest appearances from the likes of Warren Haynes, Doyle Bramhall II, and Oliver Wood.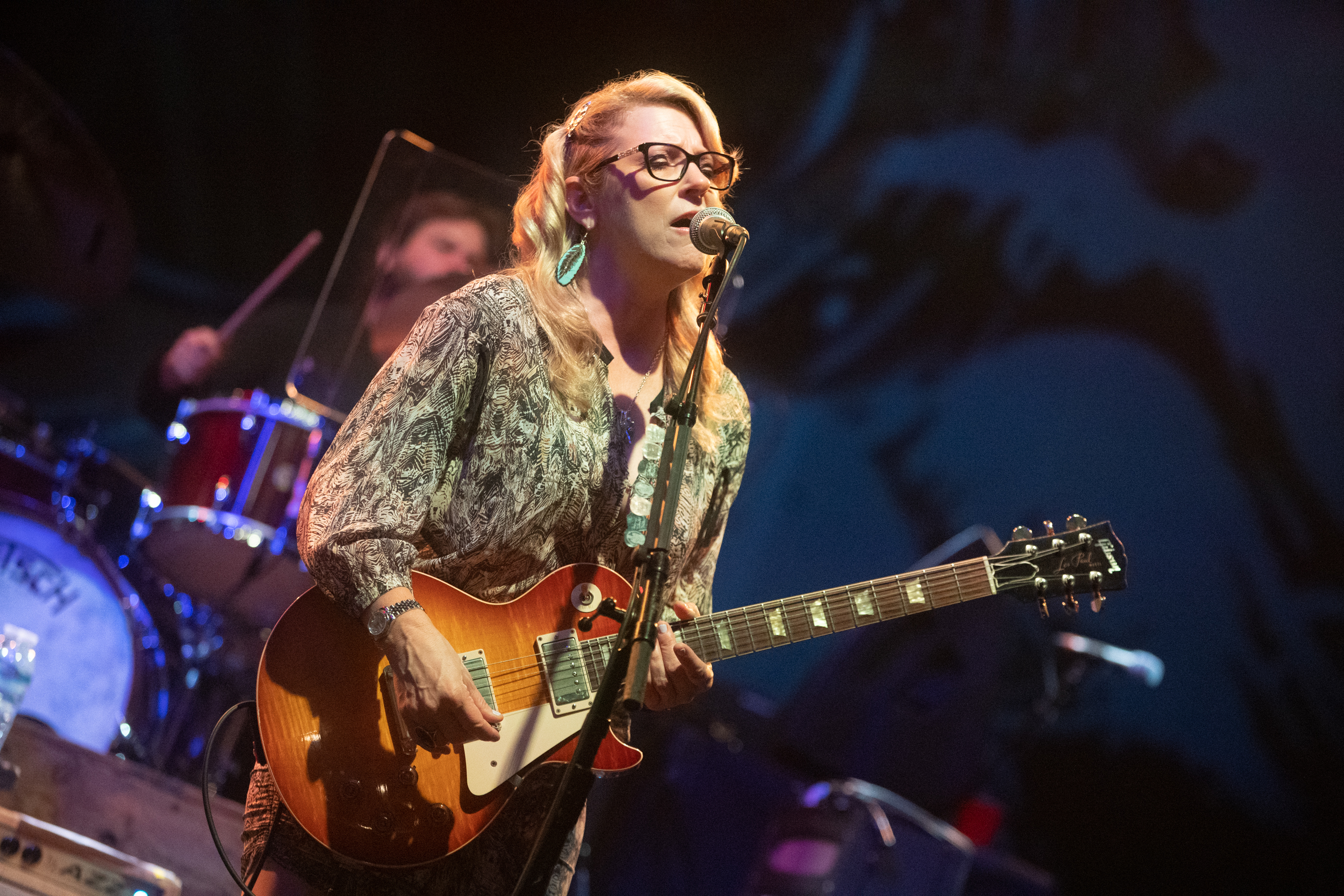 Saturday's show featured numerous tracks from "Signs."  Their set kicked off with the track "Signs, High Times" and also featured "When Will I Begin" and "Hard Case."  Derek Trucks fingerstyle slide guitar work is still soulful beyond his youthful looking 40 years of age. His decade and a half work with the Allman Brothers Band only sharpened his already impressive guitar skills. His wife Susan's vocals mix country, blues, and soul that has earned her the praises of fans and musicians alike. As Woodstock celebrates its 50th Anniversary this year, the Tedeschi Trucks band tipped their collective hats to Carlos Santana with the crowd-pleasing version of 'Soul Sacrifice".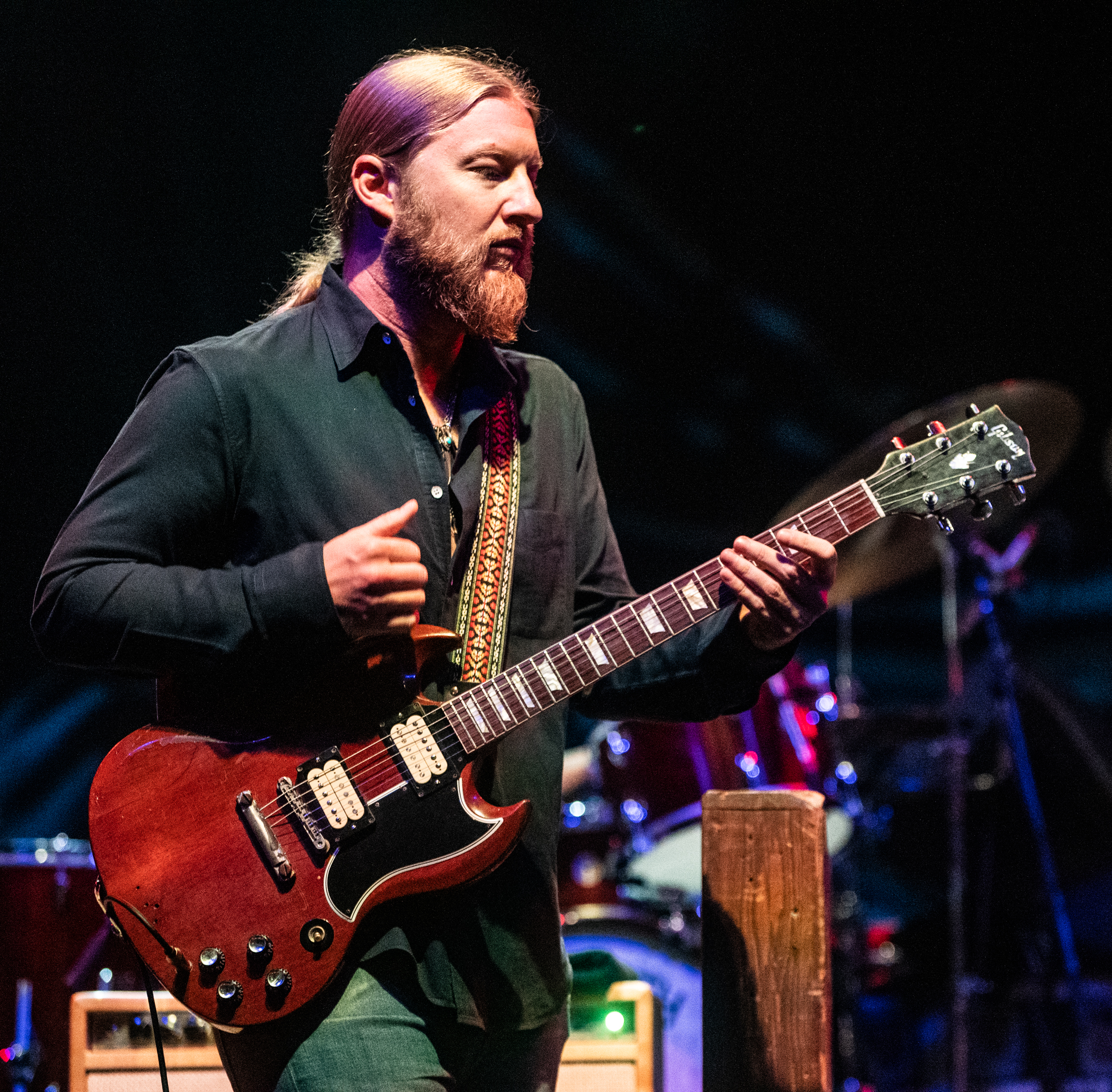 The Wheels Of Soul tour continues with a show in Raleigh, North Carolina on 7/9 before heading Northeast with shows in Gilford, New Hampshire on July 13, Saratoga Springs on July 14 and Canandaigua, New York on July 16. Additional dates include stops in Ohio, Michigan, and Indiana.  Their annual run at Red Rocks in Morrison, Colorado is slated for July 26 and 27.   St. Louis is scheduled for July 30 followed by Brandon, Mississippi on July 31 before wrapping up with two night stand at Atlanta's Fox Theatre on August 2nd and 3rd.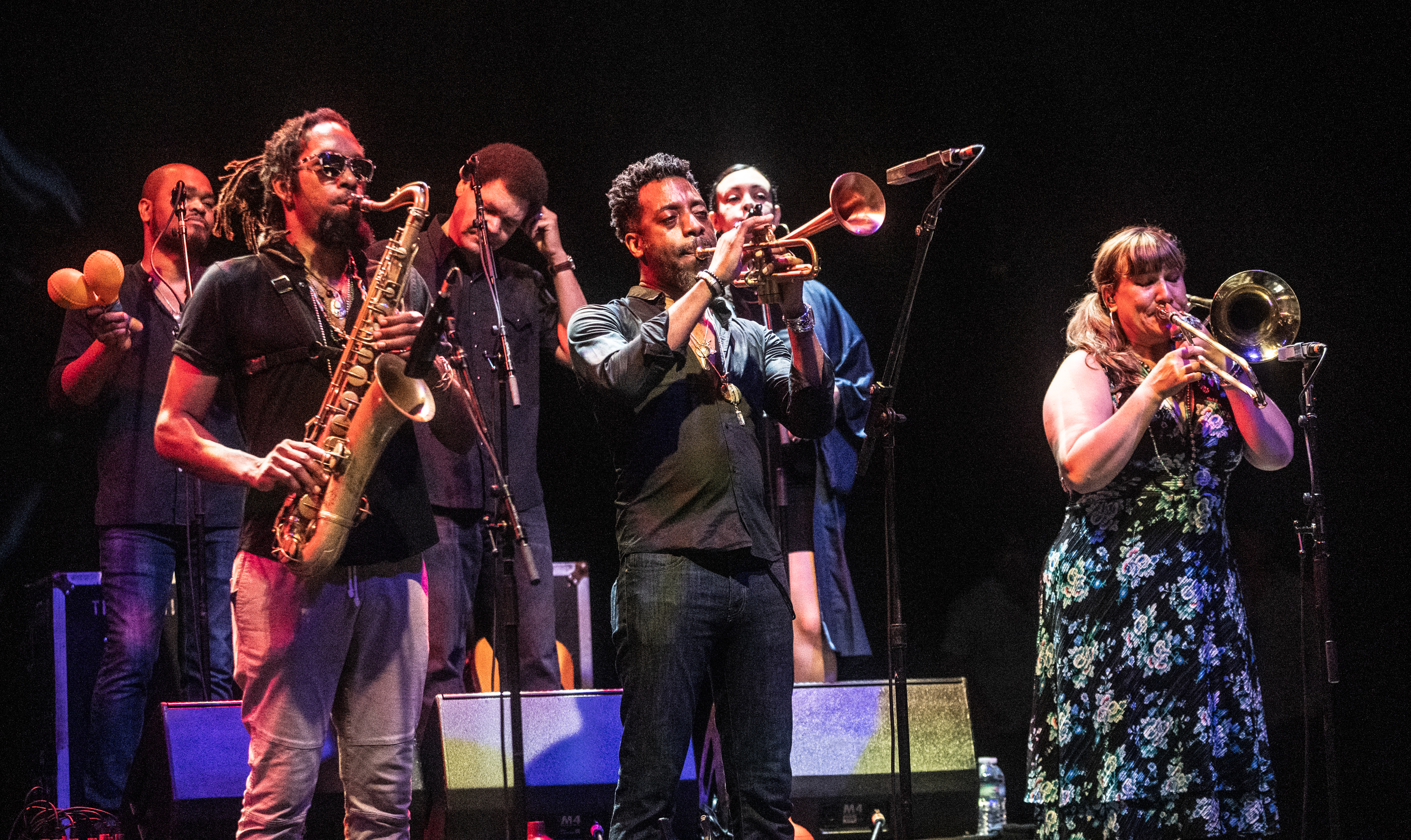 Check out more photos from the show.
Mizner Park Set List:
1)    Signs, High Times
2)    Laugh About It
3)    When Will I Begin
4)    Keep on Growing
5)    Life Is Crazy
6)    Part of Me
7)    Let Me Get By
8)    Somebody Pick Up My Pieces
9)    Hard Case
10)    Broder Song
11)    Get What You Deserve
12)    Strangers In a Strange Land
13)    I Want More
14)    Soul Sacrifice
Encore:
15)    Statesboro Blues
16)    Space Captain