Whatever you might have heard through the music grapevine about the infamous White Iron Band from deep in the North Woods of Minnesota is probably true. Though Minnesota nice is real, these bad boys aren't called Minnesota's music outlaws for nothing. They carry a reputation for being hard drinking and always eager to settle a squabble with their fists. Yet, when it comes to their music, they are as talented and dedicated. Their hard-hitting tunes make the Kentucky Headhunters seem like lite rock, and they can sweet talk you out of a band mood with the strike of a chord or the honeyed blend of multiple-part harmonies. There's just something about they way they sing about drinking that somehow, despite their long years of actual practice in the liquid art, seem less decadent than country and almost elevating like blues.
The White Iron Band have burned a swath through Minnesota, playing everywhere they can (and being barred from a few venues in the process in their younger days). Last year, they were one of the regional offerings at the 10K Lakes Festival in Detroit Lakes. They will be returning this year, bringing new fans with them. The White Iron Band also has opened for pure country performers like Sherwin Linton and Tommy Cash, as well as country legends Stonewall Jackson and Marvin Rainwater.
Their music, however, is anything but straight country. With strains of Dylan, early Bruce Springsteen, old time Hank Williams, Loudon Wainwright III, and Tex Mex, you never know what this band will pull out of its guitar cases, nor who will be added to their repertoire on stage.  Though the band has expanded and contracted like a Cajun squeezebox, they currently feature Jeff Underhill (drums/percussion), Reed Braaten (bass), and Eddie Juntenen and Nicholas Mronzinski (twin keys). These guys keep that hard-driving, honky tonk rock sound solid. Sammy Weyandt, their lead guitar player, is one of the best acoustic flat pickers around, and frontman Matt Pudas on rhythm guitar also does double duty on harmonica, making blues notes do things that ought to be banned they're so good!  Adding another musical color to the band is John Moline on fiddle.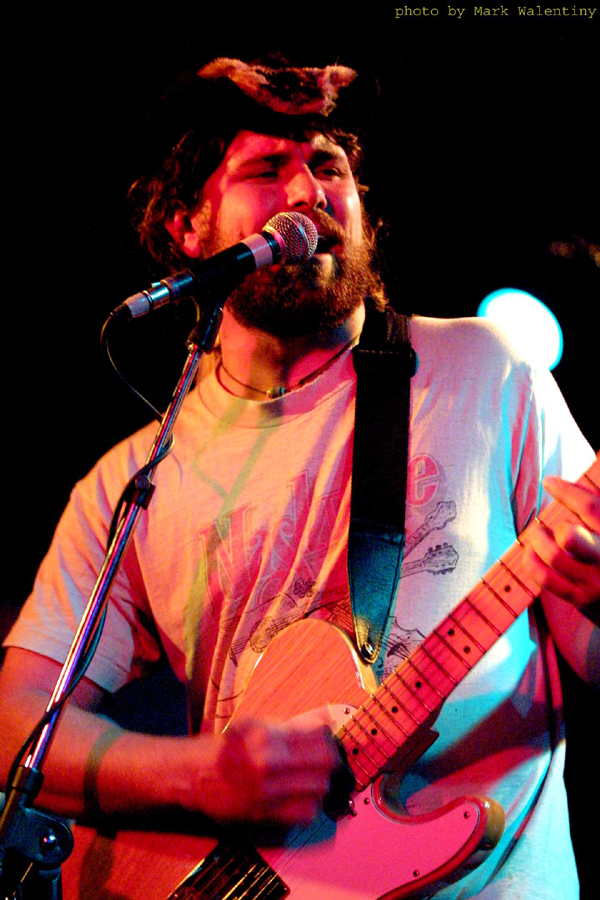 The White Iron Band's latest CD, Take It Off the Top, has the addition of a banjo and female backup vocals. The CD is typical of the musical mix of genres that the band presents in its live shows. The White Iron Band has a broad range and the ability to handle not only a fast dance tune but a moody ballad. Their "Cocaine Train," in particular, doesn't glorify the white addiction but offers advice to the young not to get on that train. The band even does a wailin' version of that old time country standard "Walkin' Cane" that not only sends chills up your spine, but would please any old-time country fan. Laced through this musical gumbo like a shot of good bourbon is the White Iron Band's strong vocals and tight harmonies. Everyone sings except the drummer, which is a switch, since it's usually the bass man who stands silent in most bands.
The White Iron Band's music always guarantees a good time, whether it's doing a crowd-revving rendition of "Whisky River" or an organ-laced twist on that old country gem, "Stay All Night." But it is those other moments that have secured this band's loyal fan base. When they dish out a blues laden heart-breaker like "Ain't Your Man" that combines mournful fiddle and enough organ to make Herbie Hancock jealous, it's a deadly combination that is winning fans by the droves.
Come on up to the 10K Lakes Festival and pour yourself a finger of some of Minnesota's finest. The White Iron Band will make you forget your troubles.