The jam band problem is that any inventive act breaking onto the scene is compared to somebody already playing. And the truth about "jam bands" is that often the music is too complex to put into words. It's more about how it feels. Jam rockers Achilles Wheel could be compared to the Allman Brothers or Grateful Dead, but we can do better than that. Their instrumentals are boisterous and inventive. Their chemistry shimmers and enthralls their adoring crowd. These Nevada City powerhouse players recently released their newest LP, Stones To Sand, to critical and fan acclaim. But you really need to get out and see these guys onstage to understand their power. Guitarists Jonny "Mojo" Flores and Paul Kamm, Drummers Gary Campus and Mark McCartney, and bassist Shelby Snow continue to evolve Achilles Wheel gig by gig. California music lovers are lucky to have the best access to catching the band live but it wont be long until they break out onto the touring circuits eastward.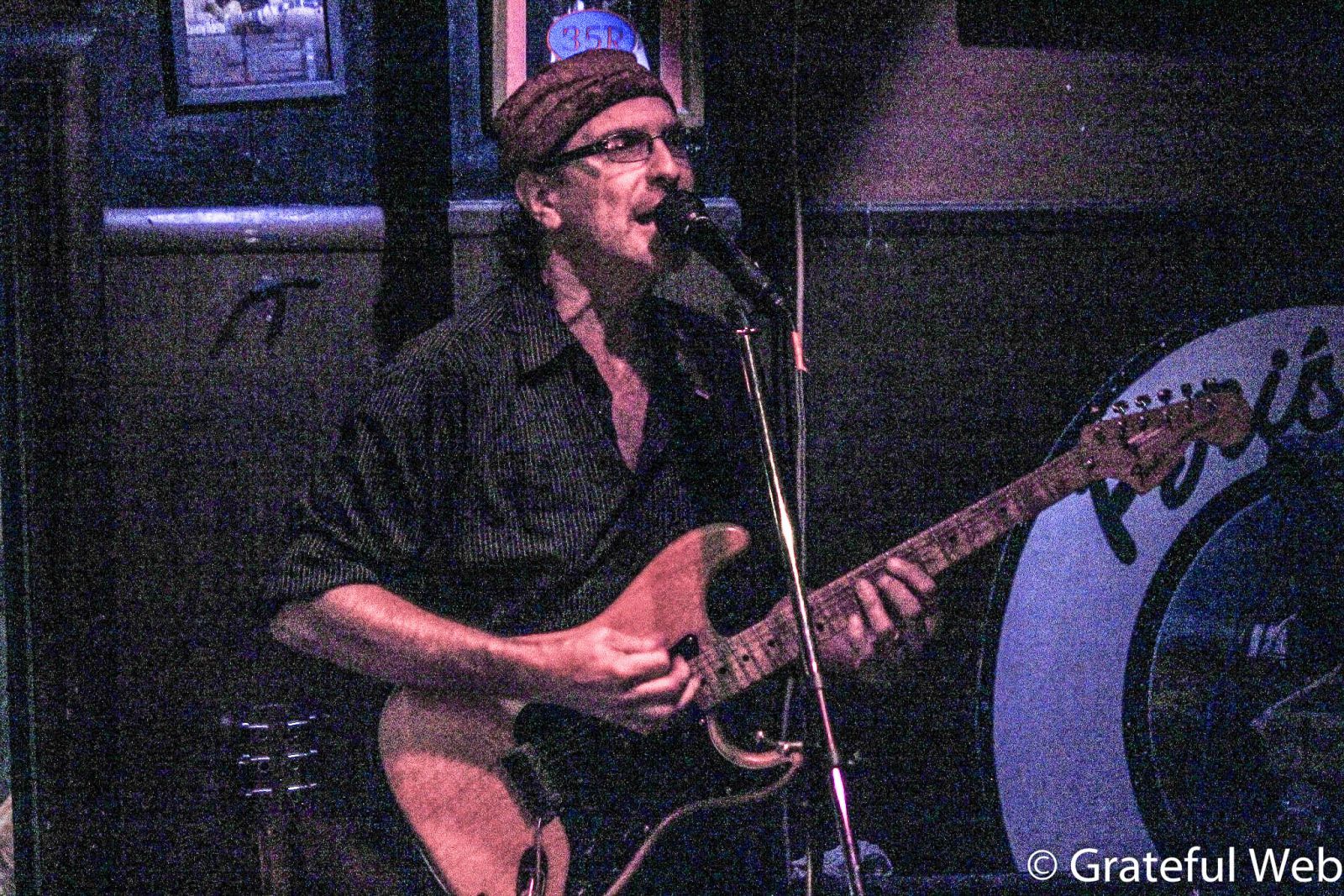 Grateful Web has a great working relationship with these guys; having spoken to guitarist Paul Kamm about the band last year we couldn't wait for the chance to catch Achilles Wheel live. The opportunity arrived last weekend when they gigged at Peri's Bar in Fairfax, California. This quaint Marin County Township has a handful of solid dive venues. Peri's is like stepping out of bourgeois Marin into California-elsewhere rowdy reality. The bar staff are badass extroverts and the intimate venue space brings the good vibes.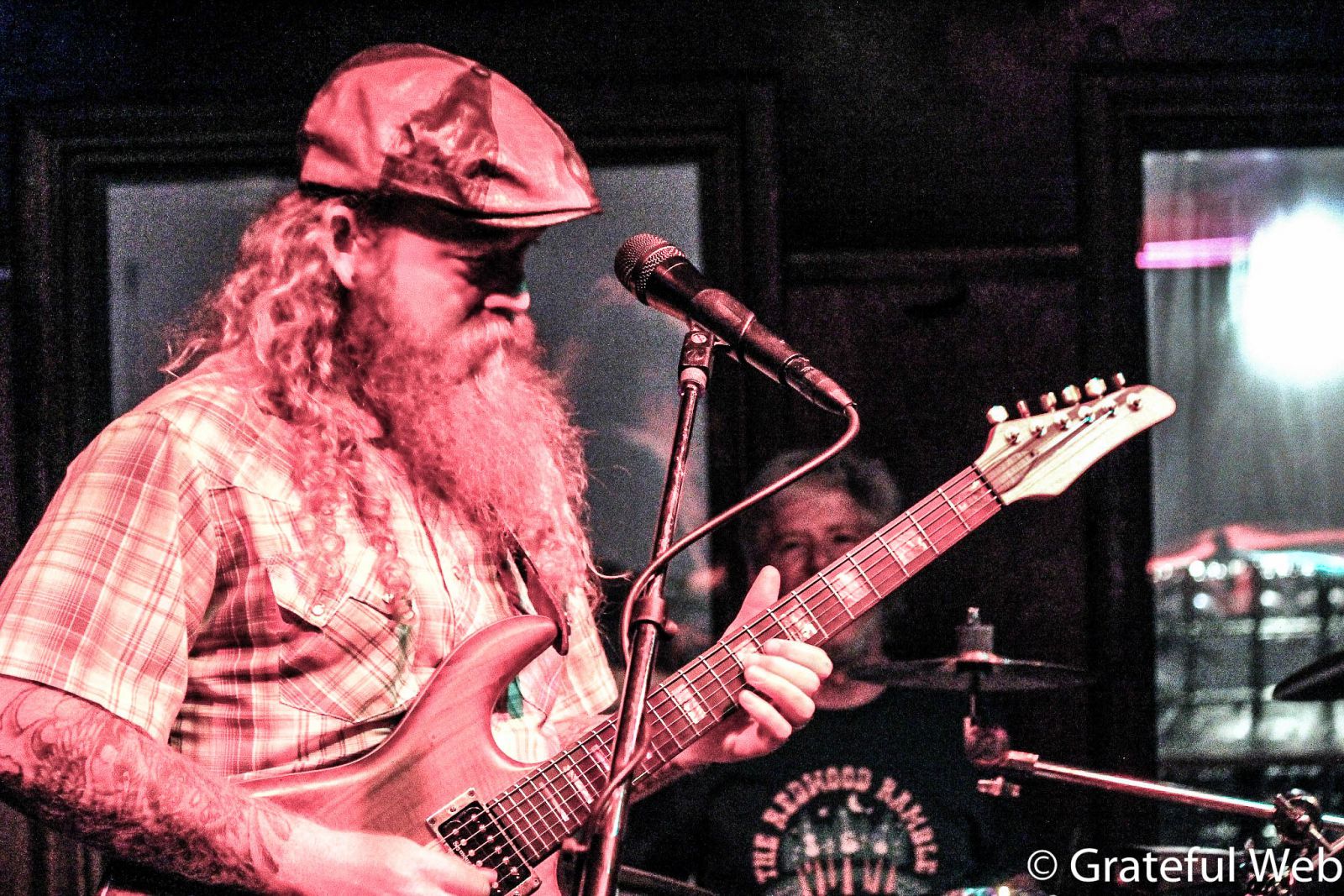 Achilles Wheel came on and the venue began to fill in. Family, friends, and lucky newcomers marveled at the dexterous finger work of rocking maniac Johnny Mojo. The dual drummers Campus and McCartney play cooperatively, keeping a simple steady beat or accenting an improvised spacey interlude. Psychedelia emerged at moments yet what stood out most were those warm interlinked melodies. Kamm and Mojo are a great team because their styles are so drastically different. Mojo echoes nuances of many lead guitarists you have loved but again its best to acknowledge his singular brilliance. Kamm is a strong songwriter and fine rhythm guitarist. There are no ego battles, just really honest musicianship.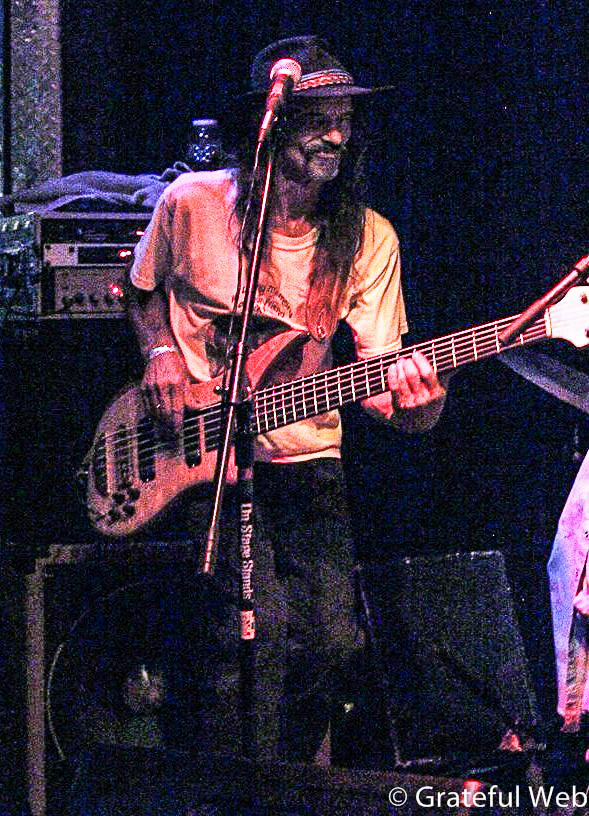 Their two set show was built mostly of originals from their Stones to Sand and Thirteen Hours. Highlights included a really jammed out "Got A Tattoo," a cover of Junior Parker's "Next Time You See Me," and a trippy "Seventh Ocean."  It was clear the guys were having a blast, shouting the next tune back and forth across the stage and bantering with the audience. Peri's was the perfect laid back atmosphere to get real out there with Achilles Wheel. Bassist Shelby Snow greeted the crowd and displayed a beautiful show poster. He said proceeds from donations for posters would go to support the San Francisco Boys & Girls Clubs. It was great to see many in the crowd donate then on the spot.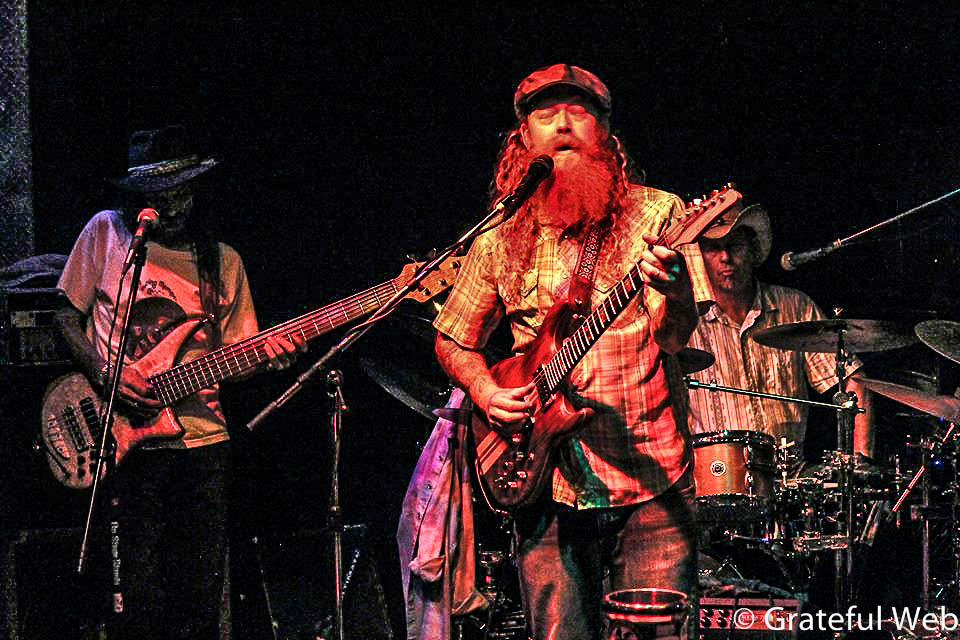 Ultimately the show left me hungry for more music. The great vibes were frequent and this rootsy psychedelic rock has to be different every time. California and Nevada fans can catch the band on tour throughout the summer playing in a variety of different settings. Support this outstanding group and discover the best band you might not have heard of.