Certain bonds never fade away. It has been quite a while since guitar icon Steve Kimock and legendary drummer Greg Anton have performed together as their original band, Zero. They were the originators of "jam band" before that was even coined or acknowledged. Back then there was a variety of genres. Rock, soul, jazz, blues, on and on, Zero encompassed them all. Along with saxophonist Martin Fierro, bassist Bobby Vega and guitarist John Cipollina they toured and created beautiful music together for sixteen years. Since then they grew incredible careers and individual identities. Most remarkable as of recent is drummer Greg Anton, the lawyer, the activist, the powerhouse drummer, and now he's a novelist.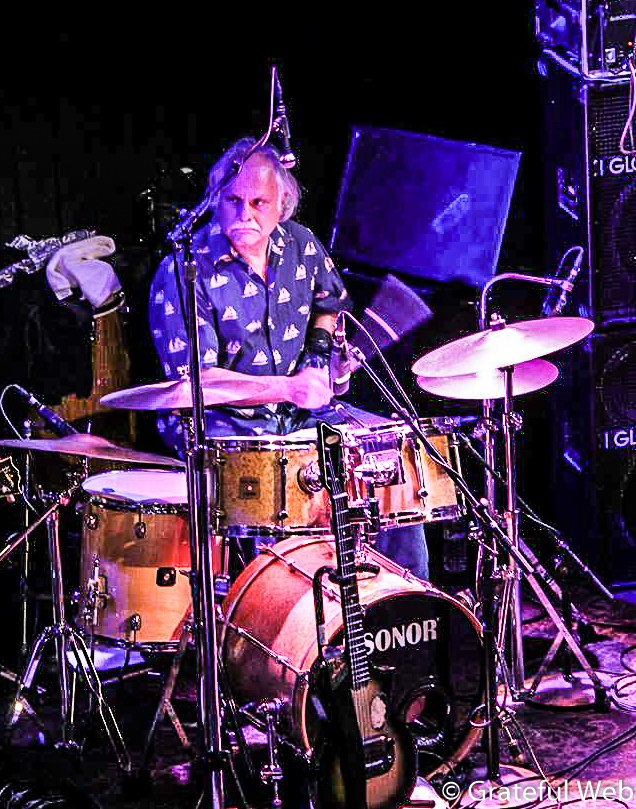 His novel Face The Music is set in San Francisco, in contemporary times but honoring certain overlooked elements that only a life-longer like Anton would distinguish. Its focus is on a bright yet struggling musician and songwriter. Success in the mainstream record company world meets a brilliant but problematic talent in Anton's protagonist Woody. There is plenty to discuss about Face The Music, which is detailed closely in this recent interview with Greg.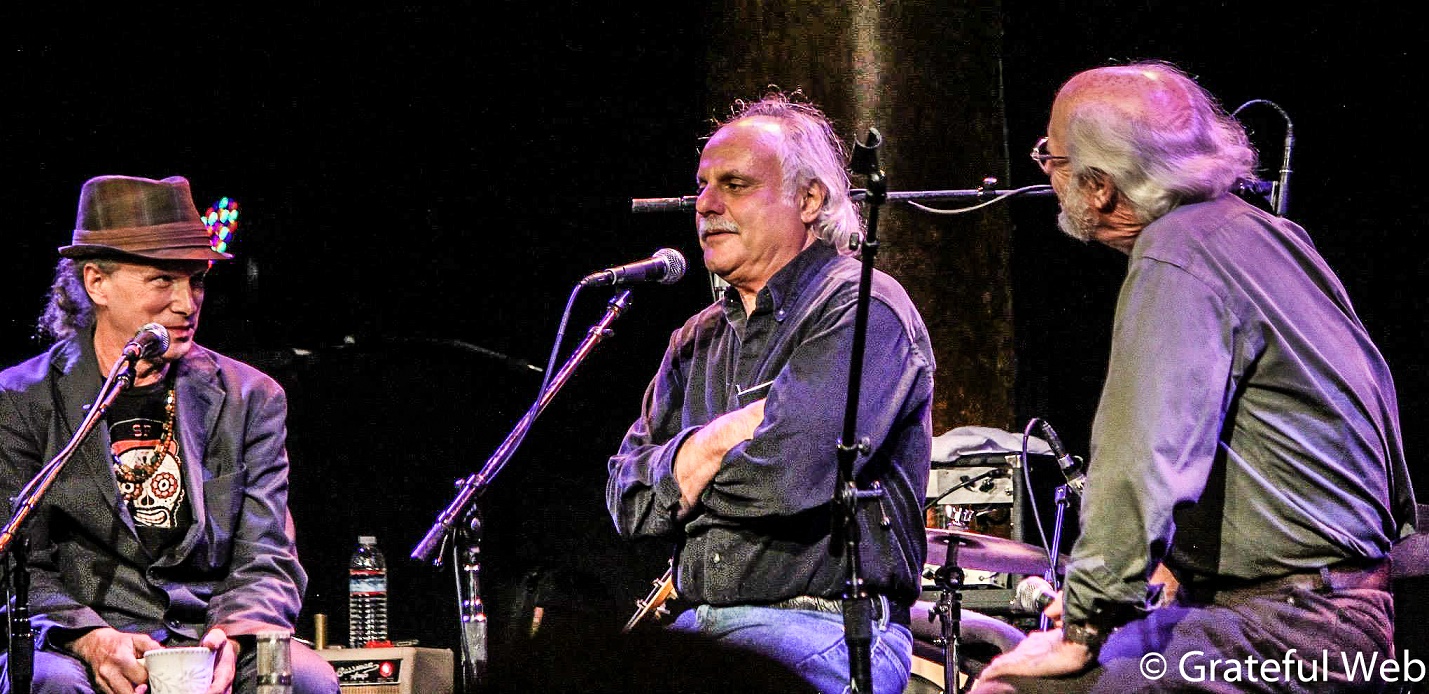 Self-publishing is the brave road that Anton chose. He wanted to remain true to his story without pressure to change what he believed in. A number of successful grassroots live events, particularly in the California Bay Area, have promoted Face The Music. Last Sunday at the Great American Music Hall in downtown San Francisco's Tenderloin neighborhood housed perhaps the finest of Anton's recent live appearances. The legendary venue housed countless classic Zero performances and was a dynamic choice to host this special event. First took place a conversation between Kimock and Anton, moderated by veteran San Francisco Chronicle music columnist Joel Selvin.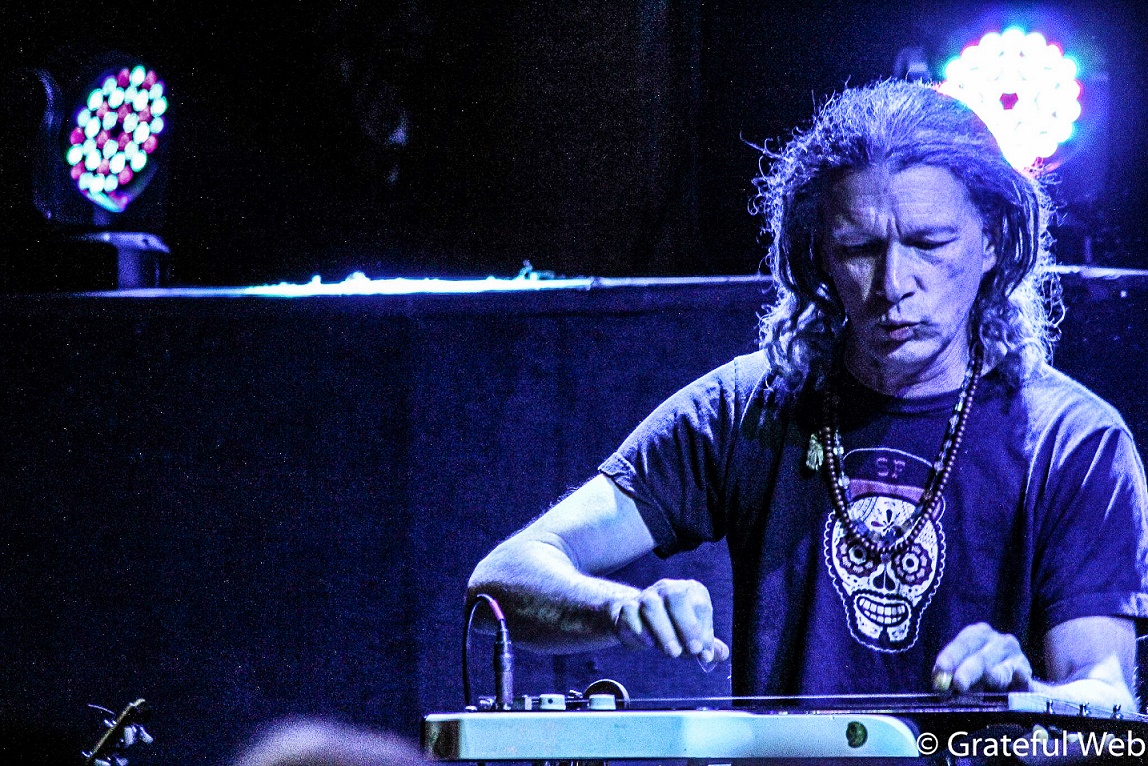 The chat was relaxed while provoked some fascinating details about Kimock and Anton's musical past. Most gripping was that Greg's story focused song ownership and the record industry aspect of "making it," interesting since Zero followed their own ambitions without mainstream affirmation. The two agreed that benchmarks aren't measured by record sales or signing to a big label. Kimock remarked, "Real musical artists aren't so focused on that. It's more about feeling accomplished with your own creative process." A hysterical final question came from an audience member who inquired what Greg's favorite Grateful Dead song was. Without skipping a beat he replied "All Along The Watchtower."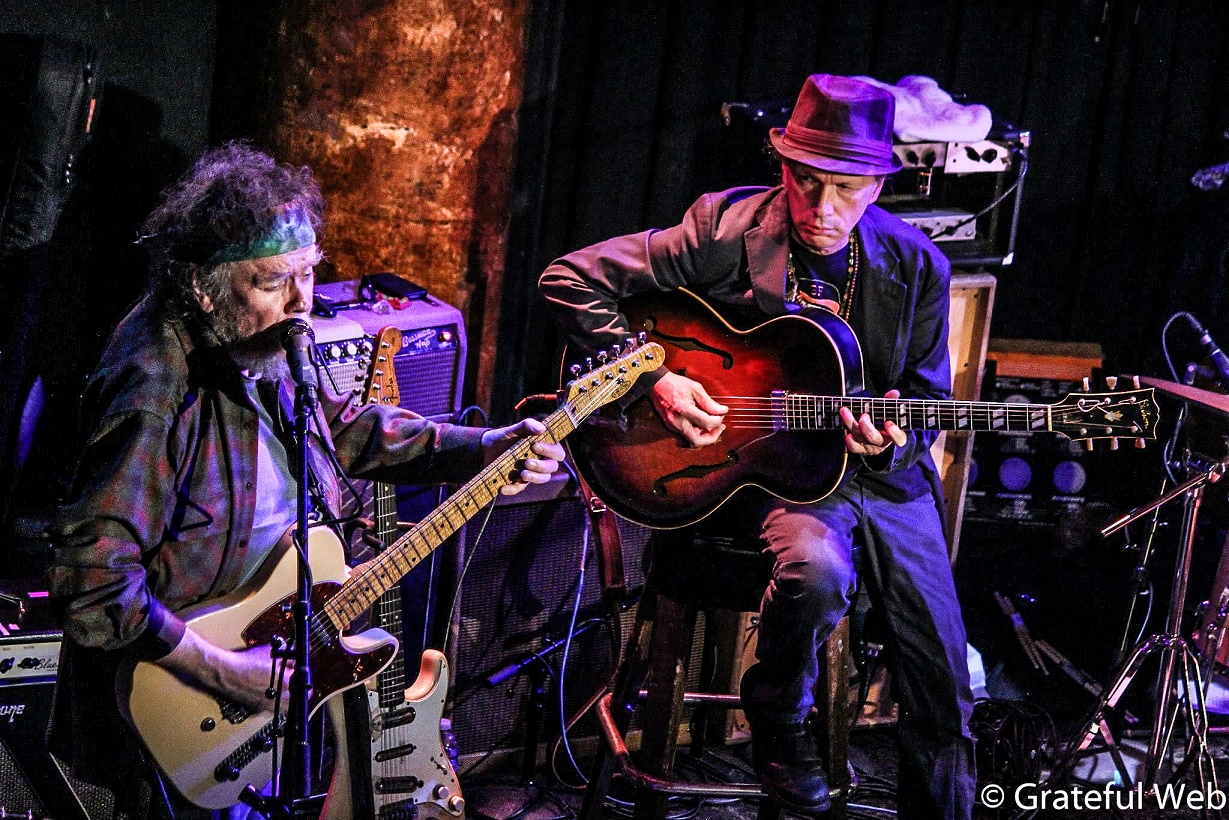 After a loosely humorous and enlightening chat, Selvin bid the crowd farewell and the "Rockin Concert" house band came out for two sets of unforgettable music. The band featured Kimock, Anton, David Nelson (guitar, NRPS, DNB), Lowell "Banana" Levinger (various string instruments, The Youngbloods), Bobby Vega (bass, Zero), Paul Knight (upright bass, sound engineer), and Sunshine Garcia Becker (vocals, Furthur). The extended performance showcased Anton's sturdily supple drum work behind these various legendary players. All musicians shared and rotated lead duties. The first set included Nelson's spicily led covers of "C'est La Vie (You Never Can Tell), Bill Monroe's "Rocky Road Blues," the Rolling Stones' "Dead Flowers." Banana's resilient vocals enlivened classics like "Rocks into Sand" and "Supersonic Transport." Greg and Banana honored the memory of Martin Fierro with a ripping rendition of "Riding with the King." Like many shows that include Mr. Kimock in the lineup, his guitar work shines most memorably. The second set broke out the Kimock/Zero stash with classics like "Golden Road," "Home on the Range" and a particularly touching "Catalina" with Banana and Becker in duet.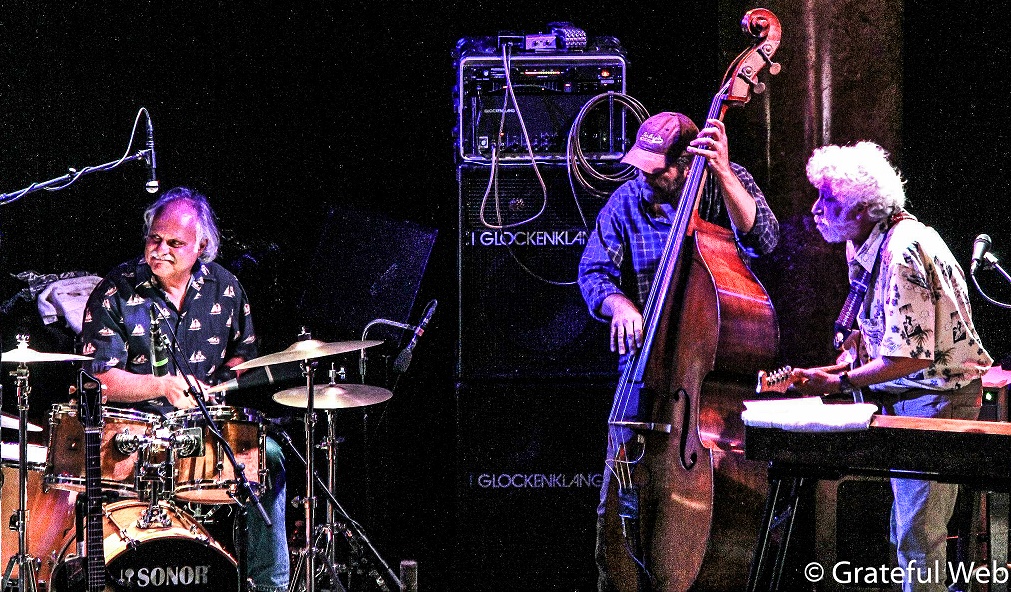 Greg often jokes that he's been writing Face The Music his entire life. If that's the case then the Rockin' Concert band that graced the stage at Great American Music Hall last Sunday mirrored that as the perfect place with the right people. There's nowhere like the Great American to gather old friends and followers to witness where Greg stands contemporary. His connections with Steve Kimock, Bobby Vega, David Nelson, Banana, Paul Knight, and Sunshine Garcia Becker are certainly part of that. Equally telling was the diversity of canonical tunes that were performed. It was an event that fittingly honored Greg's accomplishment as a strong novelist (with doses of reality) and his musical comrades that continue on beside him.