The legend of the Delta Blues is a somber story. Its grandfather died at the age of twenty-seven under debated circumstances. The legacy that Robert Leroy Johnson left Mississippi was a new style of guitar playing and singing that would eventually become the predominant defining form of American roots music. Nearly every style of American-born music can be structurally traced back to blues. Jazz and Rock 'n' Roll is blues music, and wouldn't have been birthed without that foundational backbone. In stark contrast to its creator, one of the early inheritors, Riley B. King, still performs to this day. He's eighty-seven years old, born only fourteen years after Robert Johnson. King's legacy is one of undisputed pride and achievement, over sixty years performing professionally, and still to this day nearly playing one hundred shows a year.  King's break into fame came in 1948 when he became a popular performer on Sonny Boy Williamson's radio show out of Memphis, Tennessee. Since the 1950s he has been an avid performer in addition to recording over fifty albums, earning his title as the King of the Blues. Plainly put, he could have retired thirty-years ago and still held his legacy. What keeps King touring is his love of sharing the blues with audiences everywhere.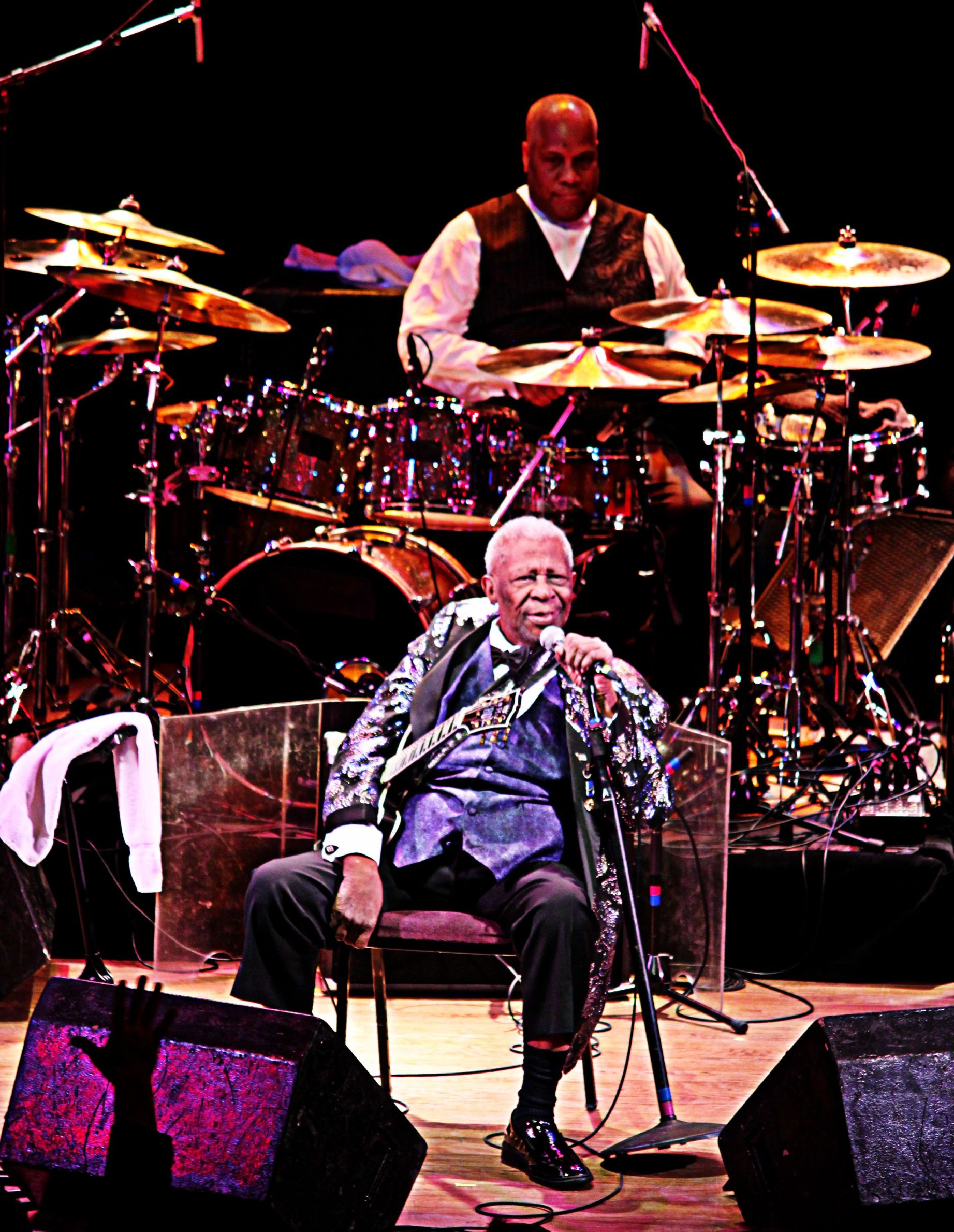 Another wonderful extension of King's continued touring is that he tends to play intimate venues and prefers audience rousing and interaction. His theatre performances give him a chance to play for intimate crowds and that's how he wants it. Though King's youthful years might have seen him playing with stronger dexterity and speed, his passion toward playing still inspires fantastic performances, toting trademark string-bending and vibrato guitar work that served as a fundamental to quintessential performers including Eric Clapton, The Beatles, The Rolling Stones, and Jeff Beck. His guitar collection all share the common name "Lucille", given by King who wrote a song based on a legendary incident at one of his shows when two men were fighting over a woman named Lucille, and knocked over a kerosene heating barrel setting the venue on fire. King saved his favorite acoustic guitar from the inferno. The incident spawned a legend in the blues world. King's true love for playing and singing the blues has kept him on the road well into his elderly years, and giving people a chance to experience the real Delta Blues.  His current tour includes a ten-piece band with horns, accompanying guitar, drums, bass and organ. Nobody in King's band is younger than fifty, and their performances shine through, preserving the blues for continuing generations of music goers.
B.B. King rarely seems to miss Colorado when he tours west of the Arkansas. Last summer he performed with Tedeschi Trucks Band at Red Rocks Amphitheatre in Morrison, Colorado. Regrettably I did not make the performance, though I can only imagine it was incredible. Then King announced his fourth return to the Boulder Theatre for this November, an intimate space to spend the evening. Ticket prices were expectedly high, with the General Admission section costing over seventy-dollars after fees. Perhaps this kept the nearly full venue from being completely sold out. When King's tour allowed Grateful Web as guests to photograph and write an article on the performance, we couldn't have been more thrilled. Ultimately you can't put a price on seeing a B.B. King concert, and those lucky enough to make it would attest to that.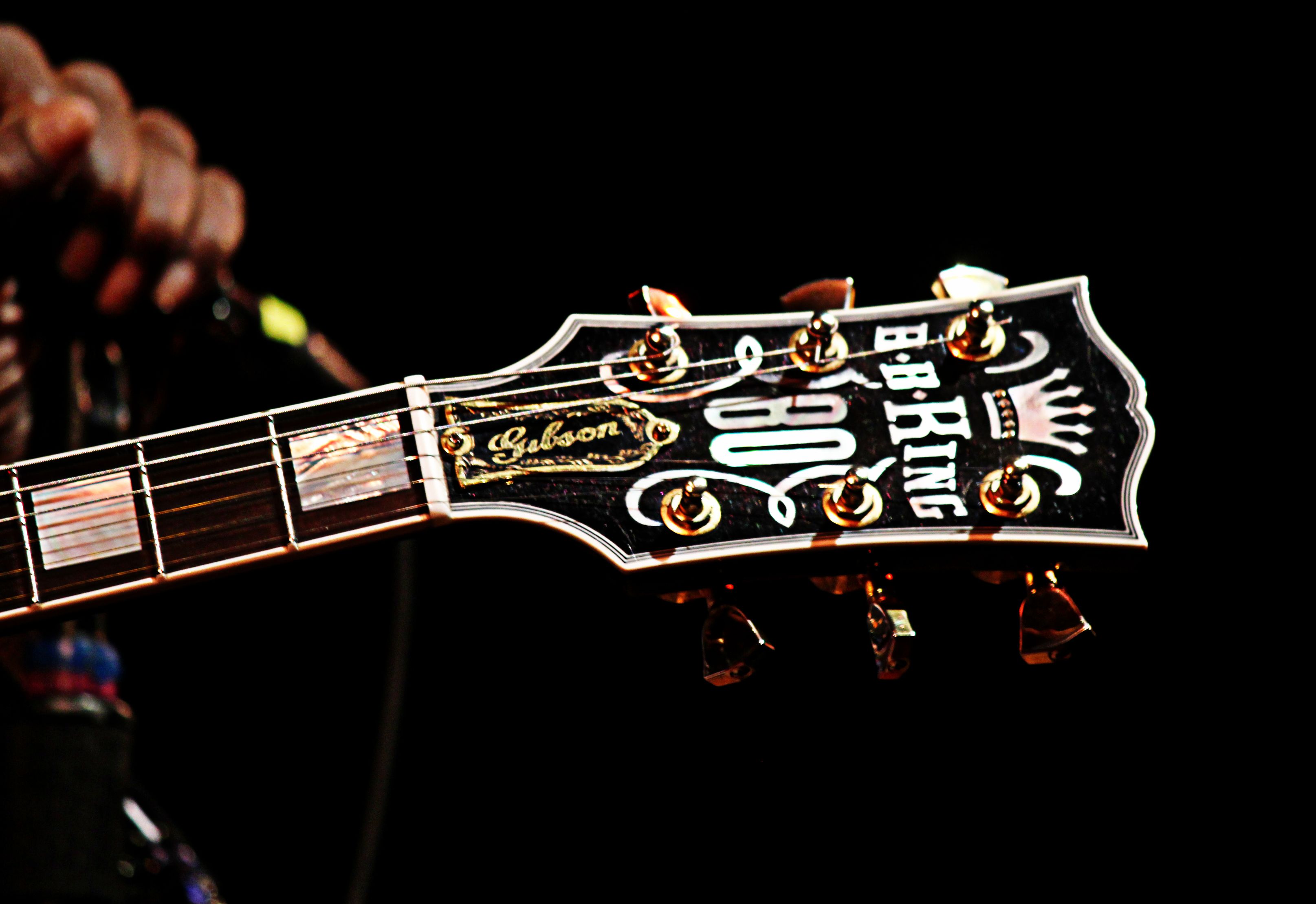 The crowd seemed comprised of patrons of all different ages. A lot more younger folks than I expected. When King's band walked onstage they played two numbers without him. In the vein of any legendary bandleader, the band must first set the stage for their front man. The two bluesy songs that opened the evening were showcases to display the band's talent. Every member of the horn section took a solo, as did the rest. Then the trombonist gave King a rousing introduction that had the entire crowd in a standing ovation. Anybody who has seen King knows that he is a sucker for crowd enthusiasm, and took an extended moment to greet and acknowledge the adoring theatre. King's performance was a hybrid of old blues standards and a rambling trip down memory lane. He always seemed to entertain any audience shout out, which was at first touching but got to the point of distracting after a number of folks would holler time after time. Being eighty-seven years old, King's performance was less about his showmanship (no doubt he took some solid solos here and there) and more about his and the crowd's shared time together. I'll briefly compare King's concert ethos to another legendary blues artist, Buddy Guy. Guy is seventy-six, nine years younger than King. He's certainly an old-timer but makes his concert about showmanship and playing his ass off. King's approach is more about nostalgia and taking time to relive classics that built the blues and inspired him. He doesn't need to prove anything about his abilities to anybody. He innovated much of the modern blues style regardless.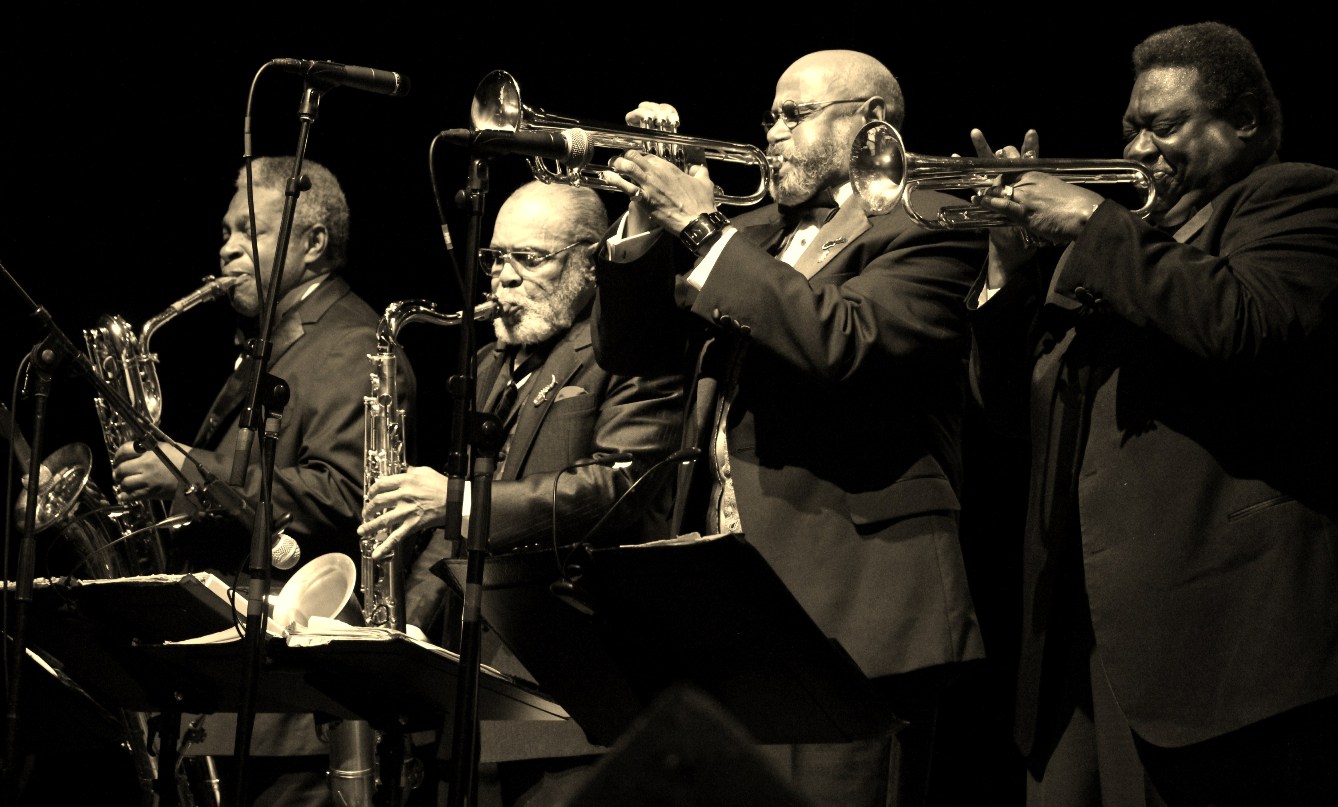 The musical highlight of the evening was King's classic cover of "The Thrill is Gone" where he seemed to bring his guitar work to the forefront more than any other time in the show. He led the crowd through the classic standards "You Are My Sunshine" and "Baby Please Don't Go". Most of the show was familiar to the audience and seemed to be received with extreme adoration. I personally felt honored to have had the chance to witness what a B.B. King show was all about and though it wasn't exactly all about cranking out as many tunes as possible, nobody seemed to mind his nostalgic tangents. The man has such a big heart and relates to his audience more directly than most performers I have seen. As he slowly left the stage (being helped by three of his men), King took the time to embrace his crowd; sign autographs onstage, throw out hundreds of B.B. King guitar picks, and graciously thank everybody for sharing the evening with him.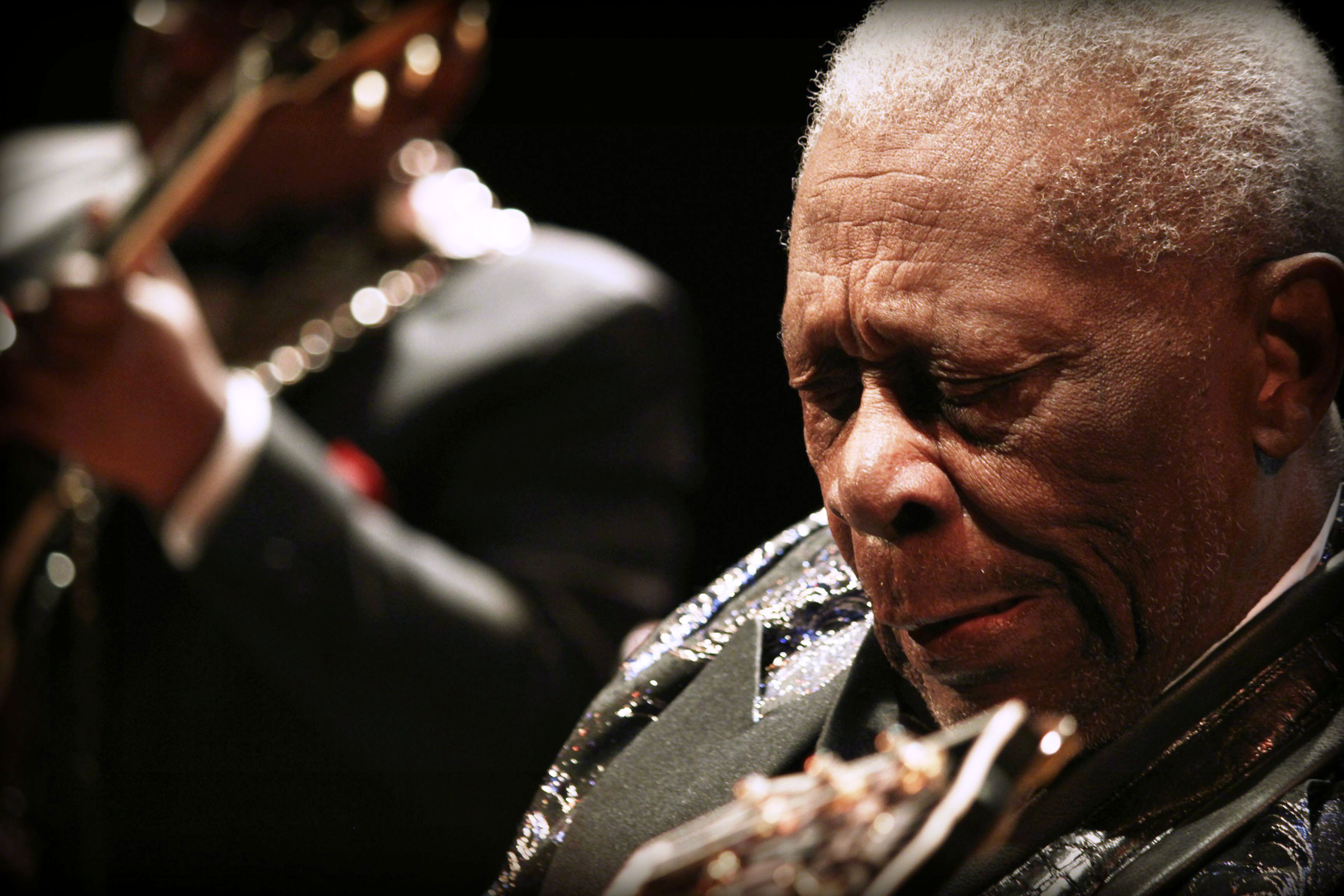 My guess is that King will be touring until his is unable. His life has been entertainment, and though many in his position grew weary of the road and retired, King doesn't seem like he's leaving professional music until it's impossible for him to perform. I doubt anybody would have guessed thirty years ago that he would still be taking his show on the road in 2012, and we are blessed to have him keeping it going. His legacy is unmatched, and calling him the King of the Blues is fitting. Though American music has come so far since King began his career over sixty years ago, his music is no less relevant now than then. Those who understand its importance covet roots music, and King is a living preservation of the early Delta Blues. I hope that those who value important American music and haven't seen King will do so before he retires, though it's hard to imagine King retiring period. Last Monday's performance will be with me for the rest of my life. If the grandfather Johnson died young, his inheritor was destined to perform until the end.