Almost a decade ago, in a blissful oddity odyssey, master jazz pianist Chick Corea began collaborating with the greatest living banjo player Béla Fleck. It wasn't quite as peculiar in Fleck's world, as the genre-abolishing maestro's band The Flecktones thrived on inexplicable instrumental possibilities. He had also previously toured with Americana pianist and bandleader Bruce Hornsby. While Corea has his own path of revolutionary intersections and collaborations, no choice would be as curious as his partnership with Fleck. As he playfully remarked regularly on the tour that the duo just wrapped up, "I was never really that into bluegrass music." The quip in Sonoma County, California last Thursday was met by semi-prompted amusement from the crowd. After listening to their brilliant 2015 live release Two, their continued chemistry is quite apparent. A cache of captivating originals and brilliant renderings of each other's catalogues is verification of their keenness.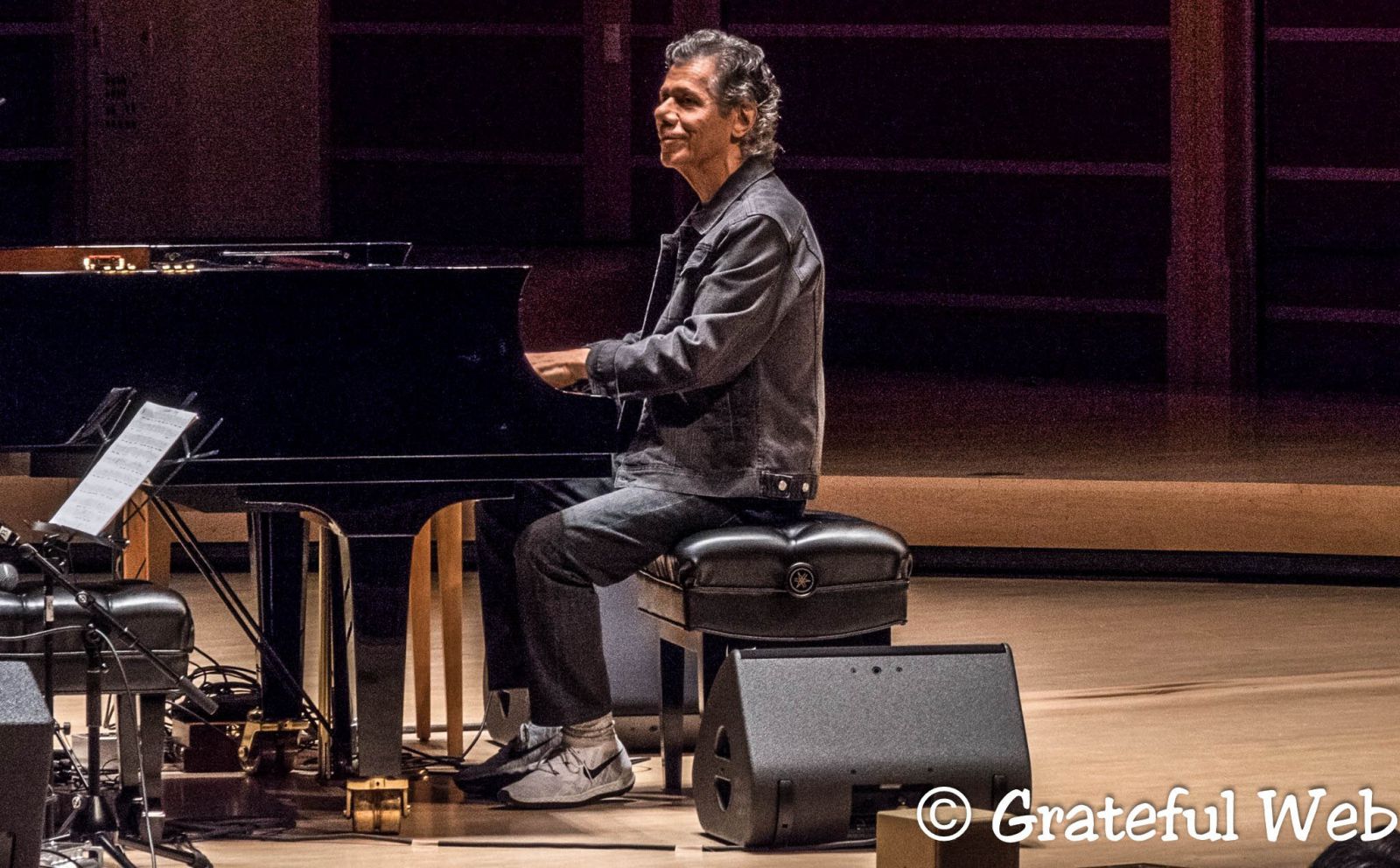 Chick Corea first gained worldwide recognition as part of the second Miles Davis Quintet of the late 1960s, trading places with colleague Herbie Hancock. His band Return To Forever in the 1970s was immeasurably active in fusing American jazz music with Latin styles like Rhumba and Samba, rock, soul, funk, and the ethereal. Fleck broke through in the early 1980s with the progressive bluegrass band New Grass Revival, eventually garnering his full potential with The Flecktones. Though the jazz community openly respected Fleck, it took an artist as bold as Corea to actually crossover and craft compositions with a musician who was often associated with roots and folk music. Their debut album, The Enchantment (2007) was heralded as one of the finest jazz albums of the 2000s. Extensive touring fashioned intricate tunes that remained in their individual repertoires thereafter. Their newest live album Two is most revealing, as the banter between the tunes captures the duos affinity for each other while providing invaluable background on many of the tunes from The Enchantment.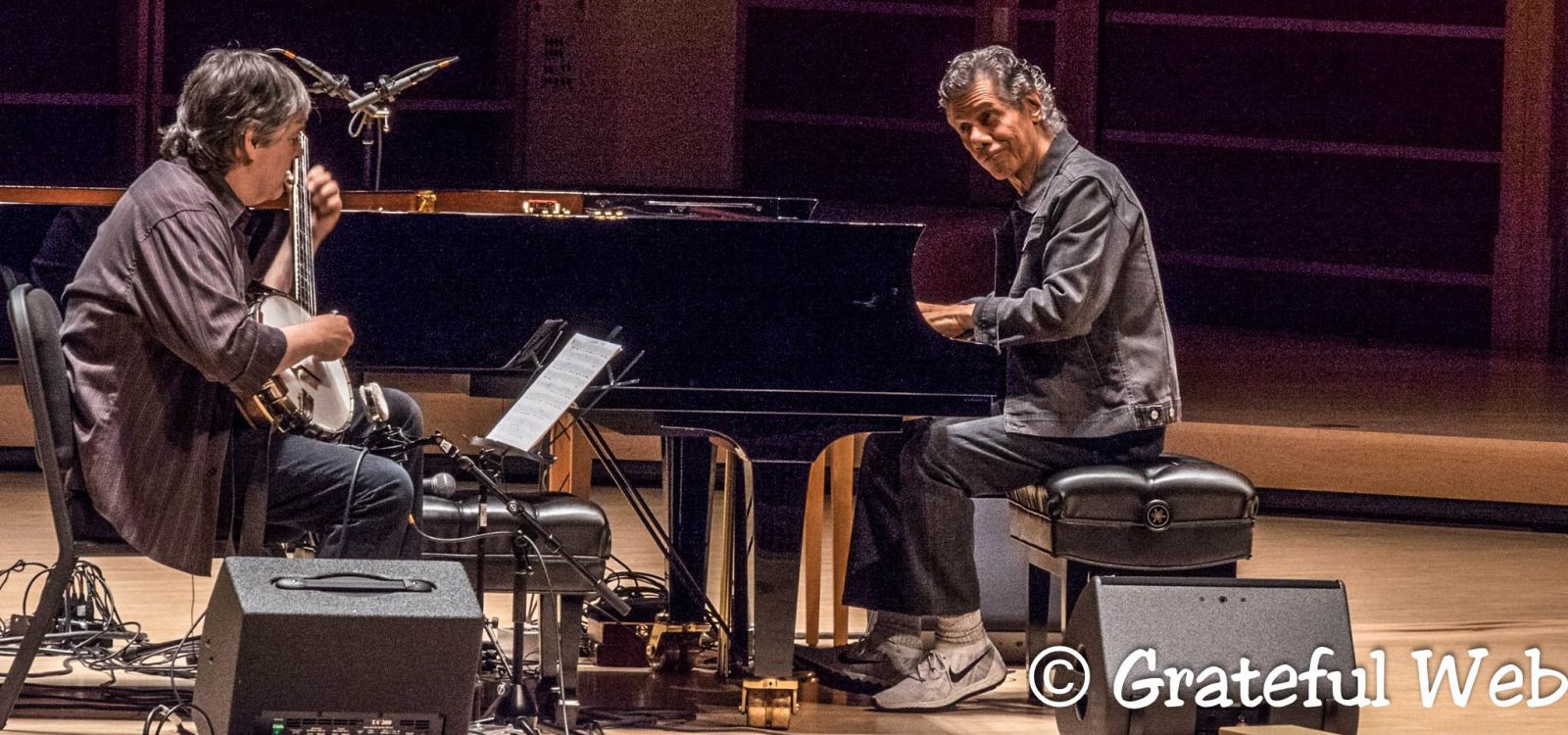 Chick Corea and Béla Fleck just wrapped up a thirteen-city nationwide tour. On this tour the duo made their debut performance at Sonoma State University's gorgeous Green Music Center. Weill Hall, the lifeblood in Green Music Center is an acoustically superb venue that opened in 2012. Its 1,400 seats are built out of handmade European steamed beech wood, which provided a fitting setting for the virtuosic musical guests. Though not the case last Thursday, during the summer months the rear wall opens up to a sprawling amphitheater-style tiered lawn. Weill Hall is truly a hidden jewel of Northern California venues, especially for intimate craft performance.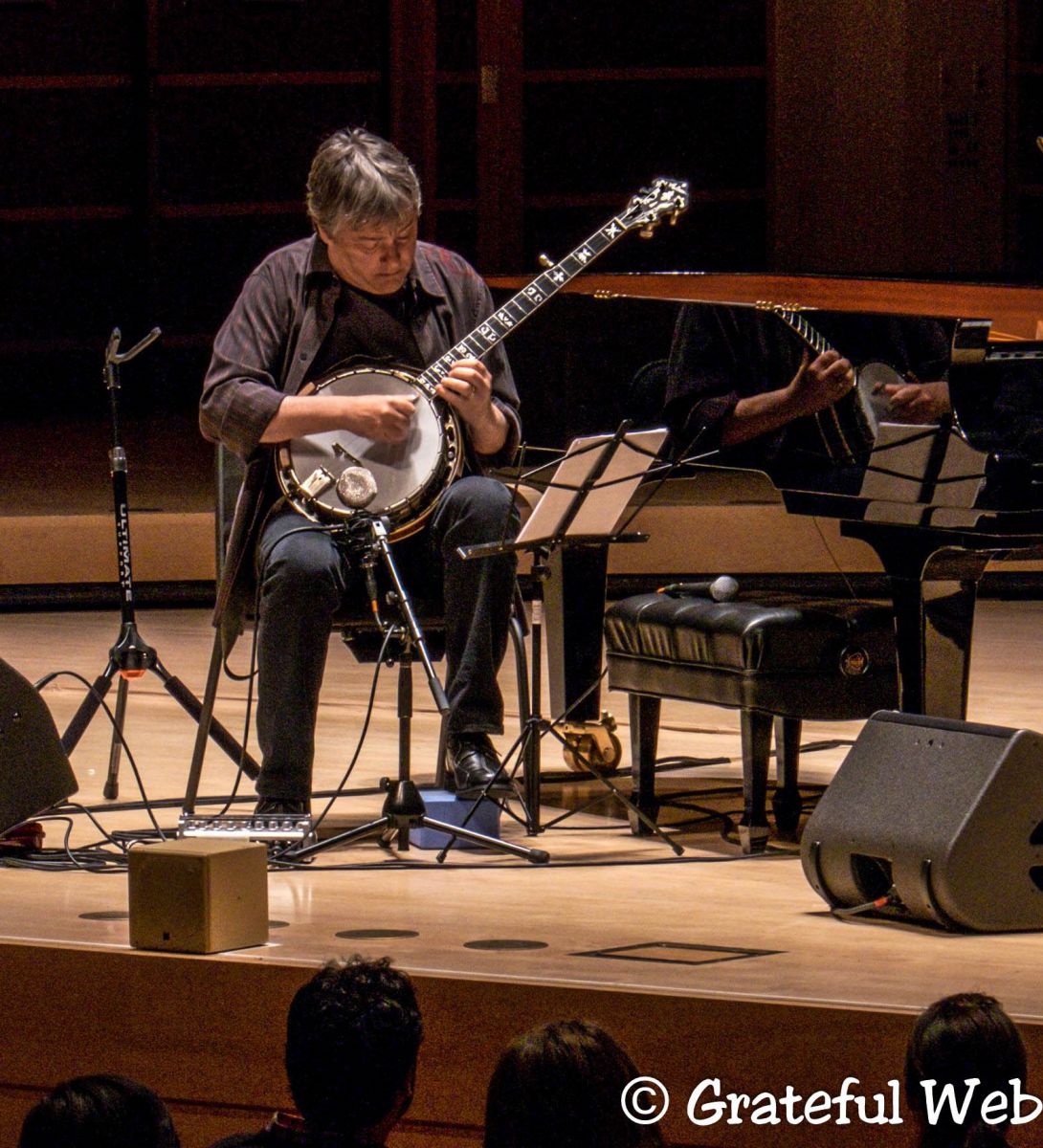 The master banjo and piano man treated the Sonoma County crowd to over two hours of stunning music. From the mind-blowingly intricate to the supplest dialogue, it all came off candidly. The memorable evening of originals featured a set not far off from last year's live album Two. Chick's "Señorita" got an extensive fifteen-plus minute workout, as did "Mountain." Both were indeed highlights of the night. Fleck's "Waltse For Abby" was an exquisite composition named in honor of his wife and beloved co-banjoist Abigail Washburn. "Children's Song No.6," showcased the chops of Corea, who is widely regarded as one of the finest pianists of the 20th century.  Chick scales are as commanding as they are captivating. It was remarkable to watch him interweave with Fleck, replying to Fleck's bluegrass background. "Bugle Call Rag" was the true united fusion of the performance, as Corea submitted to the prominent foundational style of his associate in awe and admiration.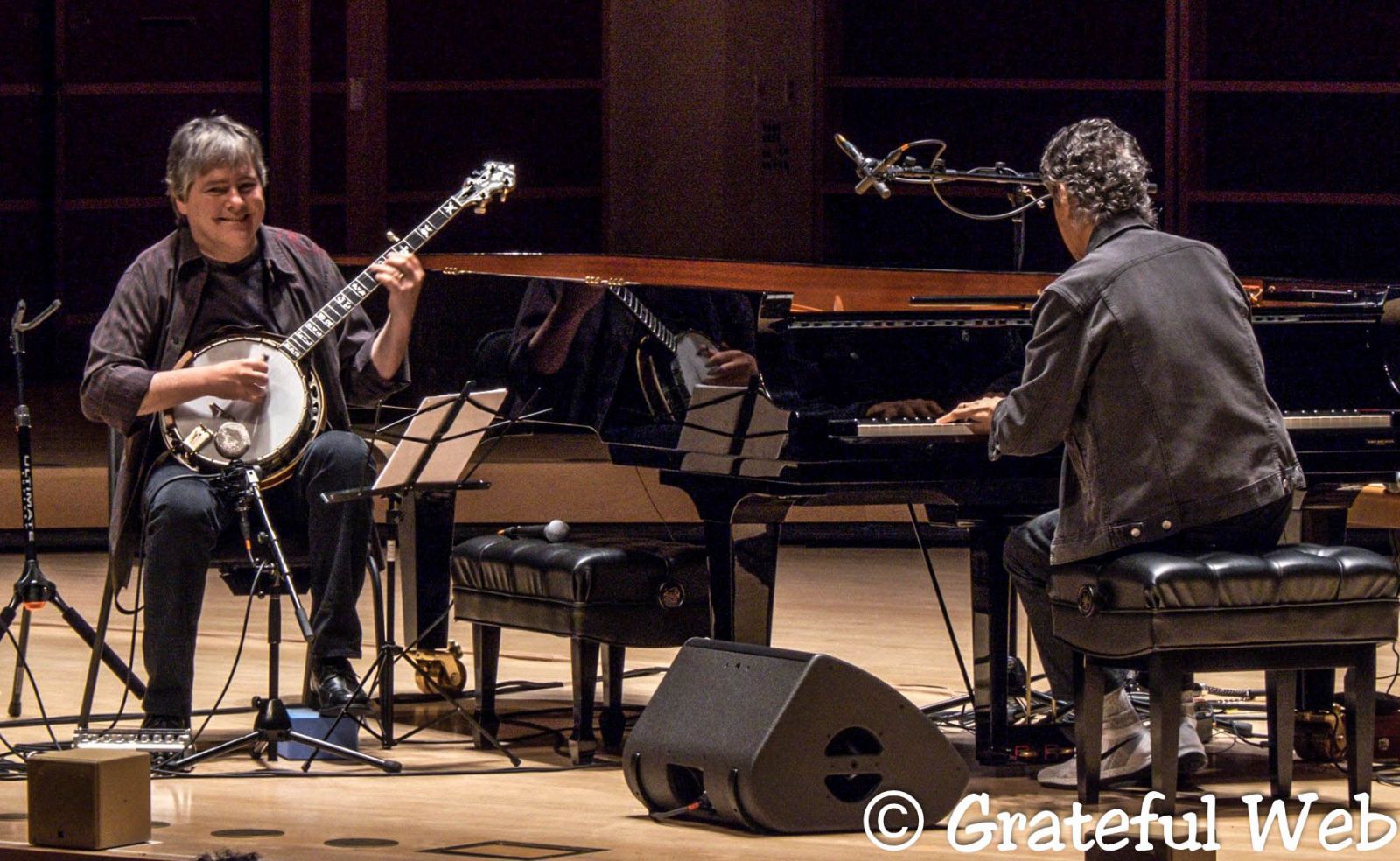 As the tour just finished the two icons have parted for the moment to continue on the path of their individual craft. Corea's endless touring in Japan, Europe and the United States finds him in equally exciting endeavors as do Fleck's upcoming collaborations with Punch Brother's Chris Thile and of course the long awaited reunion tour of The Flecktones. Those who made it to see Chick Corea & Béla Fleck this April were fortunate, and those who missed out can listen to the music on Two and get a taste. Grateful Web is eternally gracious for being invited for a highlight evening of this stupendously rare conglomeration.